Bhutan the " LAND OF DRAGONS" ,also known for its monasteries and the charismatic landscape filled with green valleys.This beautiful country has never been colonized in its history till date,as the independence of Bhutan has endured for centuries.After 100 years of rule by absolute monarchy, the tiny Himalayan kingdom of Bhutan emerged as a parliamentary democracy after elections in March 2008. The head of state is the King of Bhutan, known as the "Dragon King".Also to enter Bhutan,Visa is not required for the citizens of India,Bangladesh or Maldives,but one has to make a travel pass before you enter .The only international airport in Bhutan is located at Paro. Currently, two airlines operate flights to Bhutan: Druk air and Bhutan Airlines.It's also possible to travel to Bhutan from India overland by road. The main border crossing is Jaigon-Phuentsholing. There are two others, at Gelephu and Samdrup Jongkhar.
The good things is nowadays the number of Tourist flow in Bhutan has been increased due to its expanding tourism industry. The tourism industry in Bhutan is founded on the principle of sustainability, meaning that tourism must be environmentally and ecologically friendly, and also economically viable. For these reasons, tourism is carefully monitored and the number of tourists visiting Bhutan is kept to an environmentally manageable level."
Recalling one of the trip we had earlier. Me and my group of Nine who were been making plans for a long time, to explore one of our beautiful neighboring country "BHUTAN" had came to an end,finally. It was the month of September 2016,as always we all managed to get some days off from our work to accomplish this trip.So ,without any second thought,me and two of my friends packed our bags and booked a flight to Bagdogra airport ,West Bengal straight from New Delhi ( Working in Delhi ).After reaching Bagdogra airport we headed towards my Hometown Gangtok,Sikkim as rest of my group had came to receive us.It was the first night so we stayed the night all together at one of my friend place to arrange all the remaining stuffs for this trip .As it was a road-trip all the way from Gangtok ,so the bikes were all set by my friends and ready to roll .We decided to take our own bikes back from Sikkim,as it was properly serviced and in good conditions.Its always advisable to get the Bikes or the vehicle which you take are in good conditions.You can get a rental bike operator too in Gangtok ( Visit Tibet Road area or Ride Sikkim ) and siliguri,west Bengal ( Check online bike rental portals).
http://www.easthighlandstours.com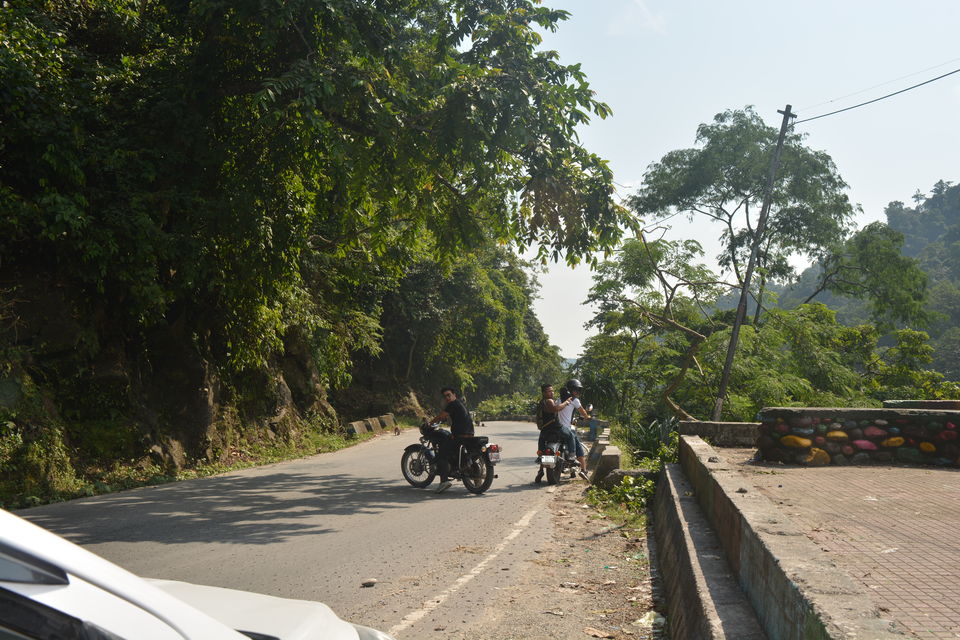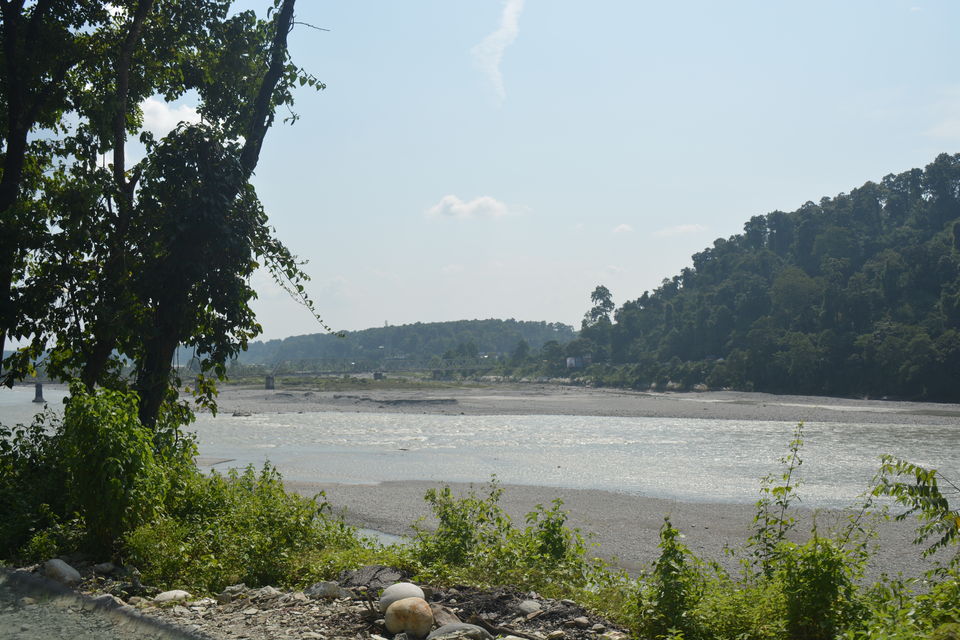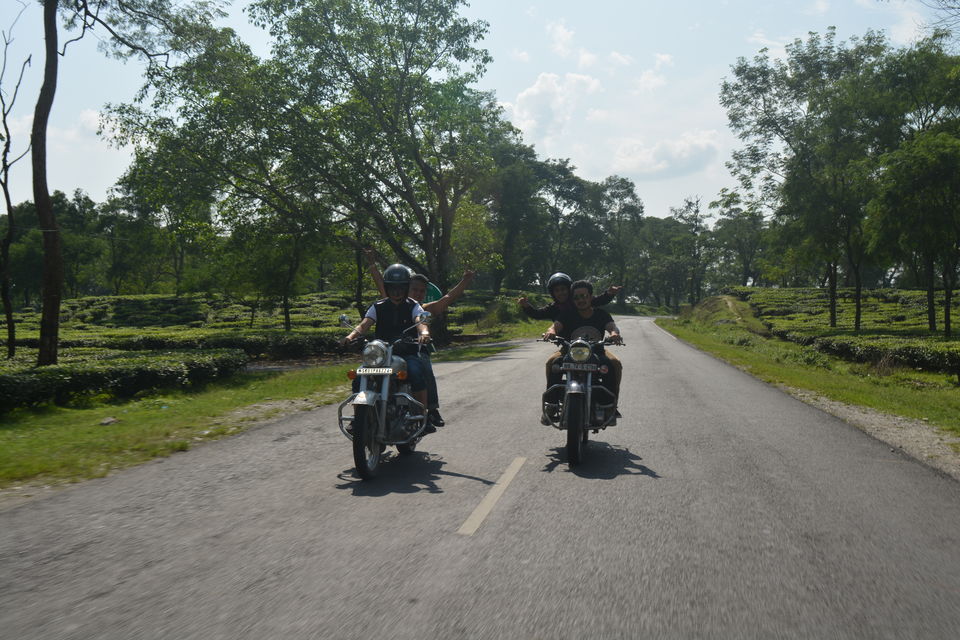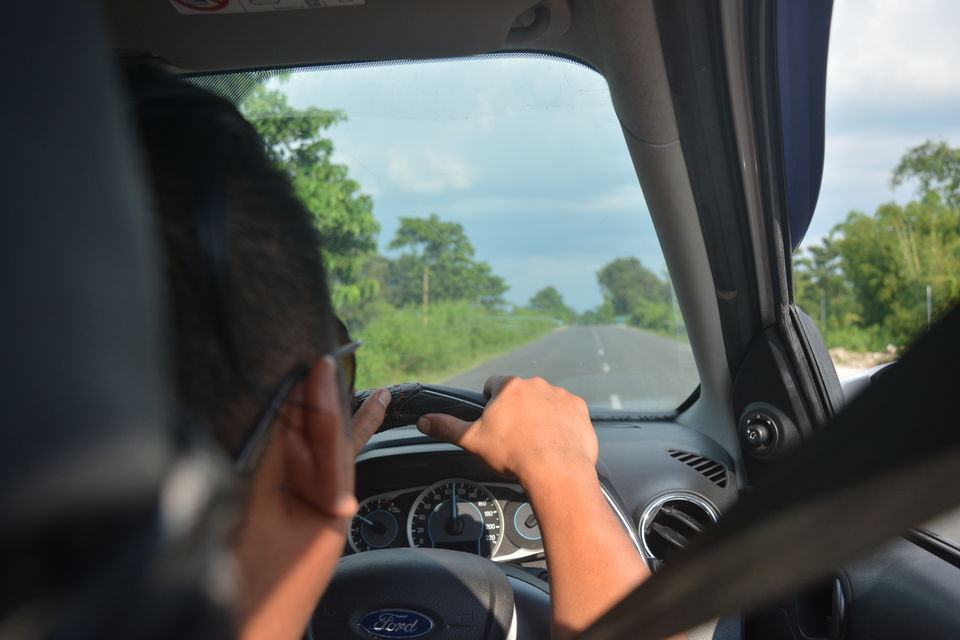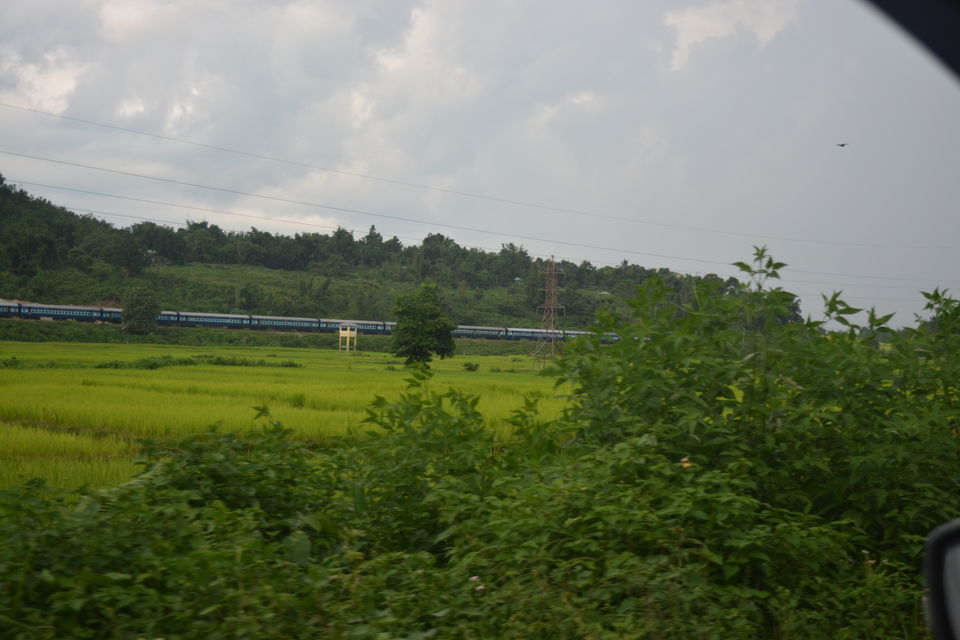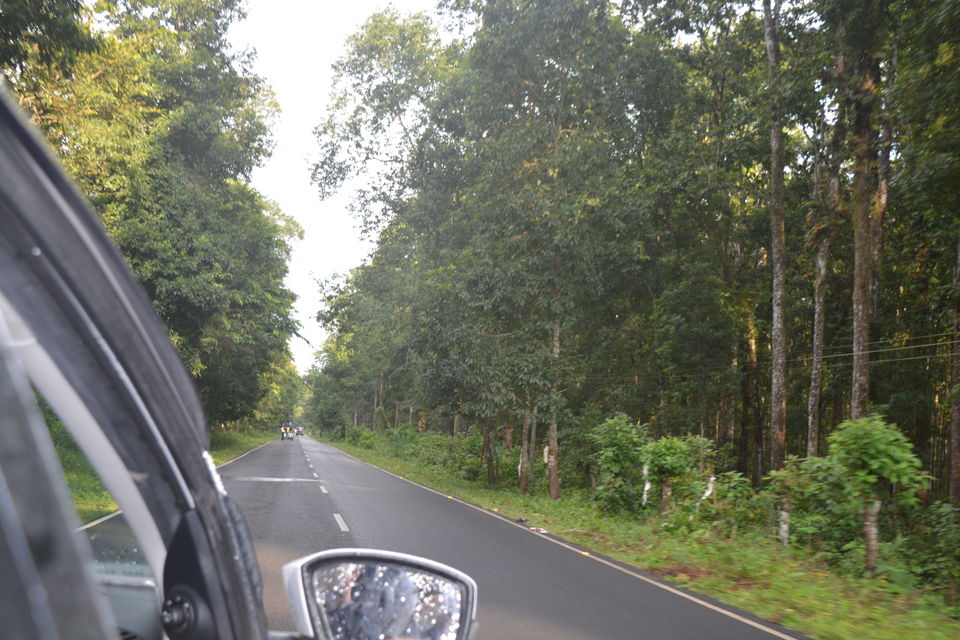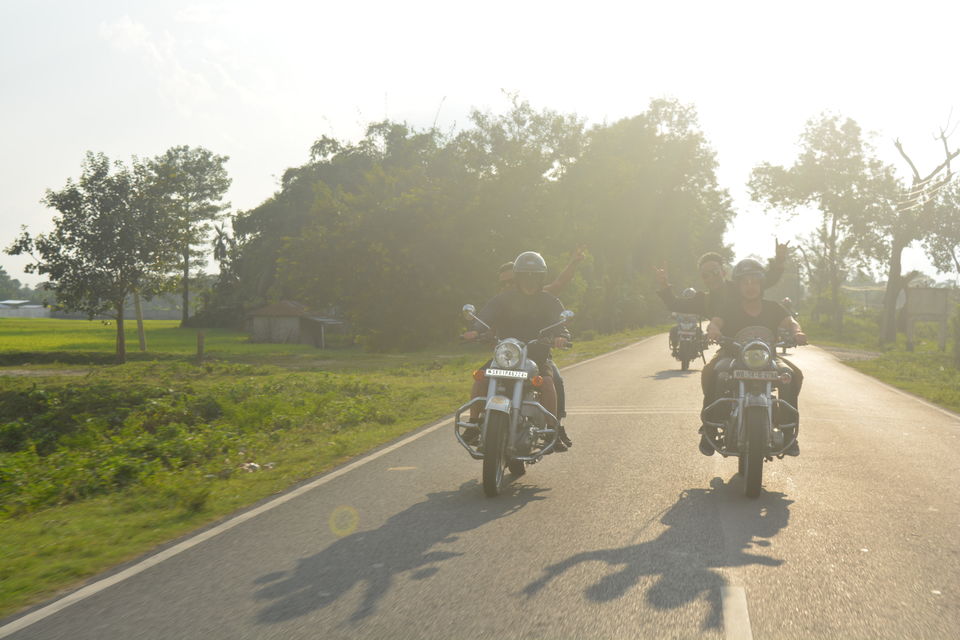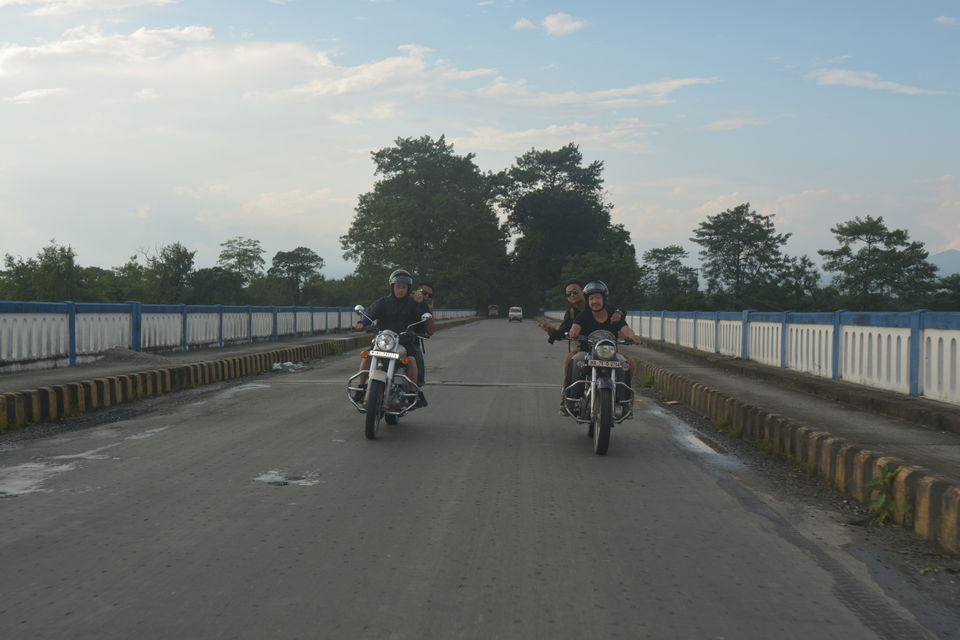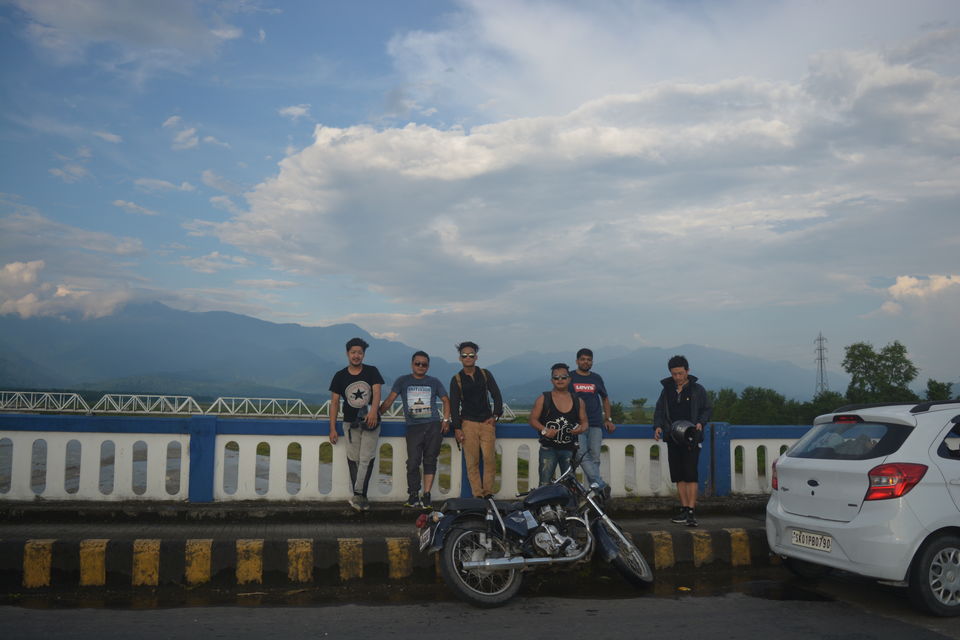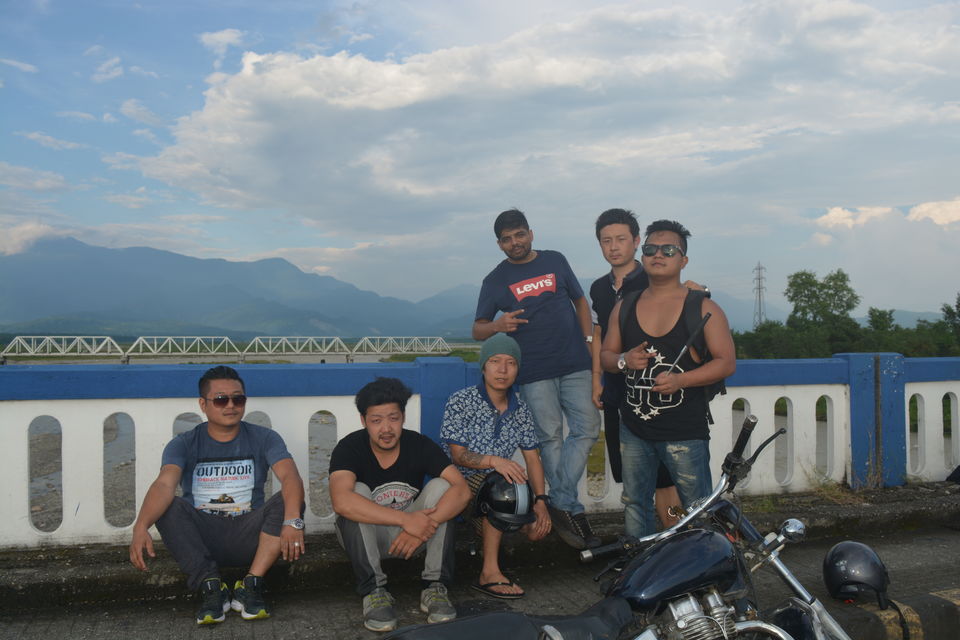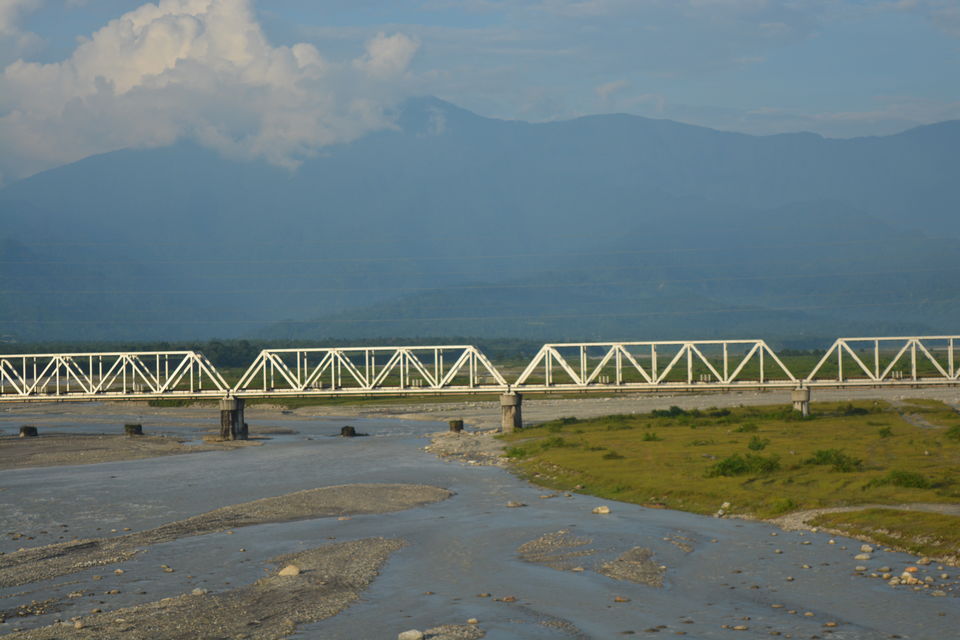 So,nine guys along with four bikes and one four wheel car, we started the first day of our trip to Jaigoan,West Bengal ( Border city between INDIA AND BHUTAN ),and had to cover a total distance of 218.6 km,approx 5 h 51 min via NH10 and NH17. Roads from Gangtok till Sevoke ,west Bengal the roads are cut through the hills, several points of the way are curvy and the road through the hills and jungles is both beautiful.Once you cross the Coronation Bridge (Heritage site declared by Indian Govt) you will be driving between the picturesque Tea garden of Bagrakote crossing Damdin,Nagrakata ,Debpara Tea garden,Binnaguri ,Birpara,Hasimara,Dalsingpara and reached finally Jaigoan city.As one of our mate was a local guy from Jaigoan ,So no worries ,as Accommodation ,food and night stay at his home.Also in order to get the Route permit, we had to stay a day in Jaigoan .The next day was a long day as we had to enter Phuentsholing( BHUTAN) and make the Entry permit for all of us and also the the Road Permit for the bikes and the car.When you are entering Bhutan, you have to get the Permit valid for 7 days which can be procured at the entry point either in Paro airport (when travelling by flight) or in Phuentsholing Bhutan (when travelling overland). Entry permit cannot be made in advance as physical appearance is required at the immigration office( Free for Indians).As we had took our own bikes and a car so,for any kind of personal Vehicle ,charge of 500 INR will be charged. Entry permit is also a valid document to visit Thimphu and Paro. But,If you choose your Itinerary to visit places (Punakha, Wangdue, Bumthang, etc) beyond Paro and Thimphu, you need to have a Route Permit. This Route permit will only be made in Thimphu on the working days between 09.00 - 11.00 hrs. So everything was set ,Including routine check of the bikes and the car .The night again at my friend house.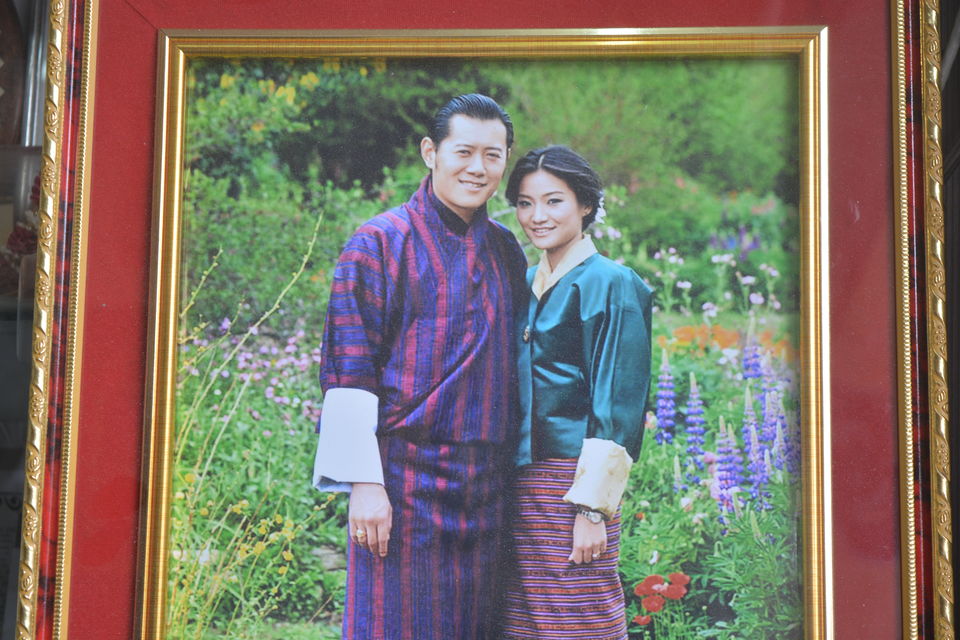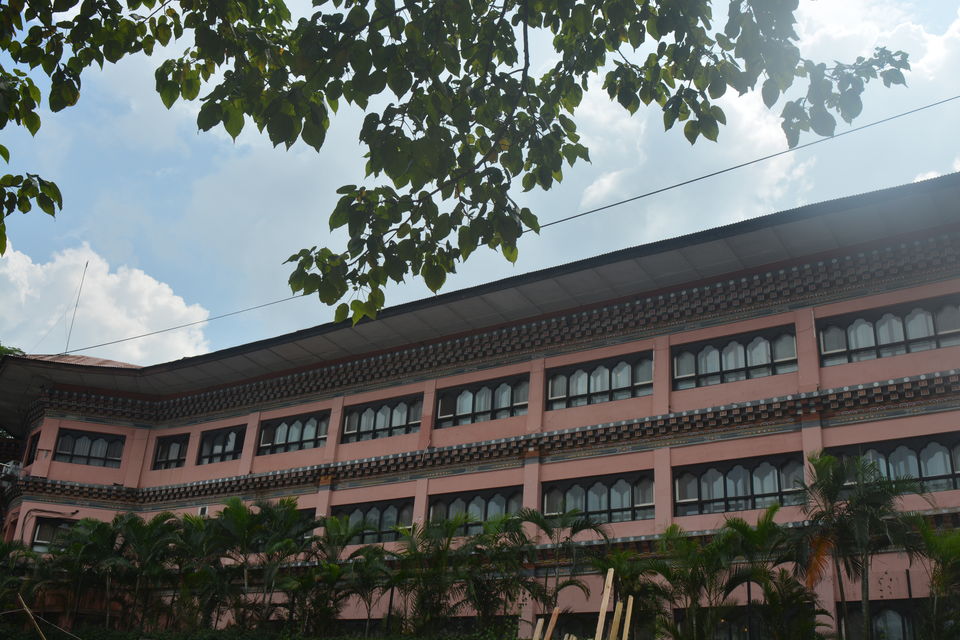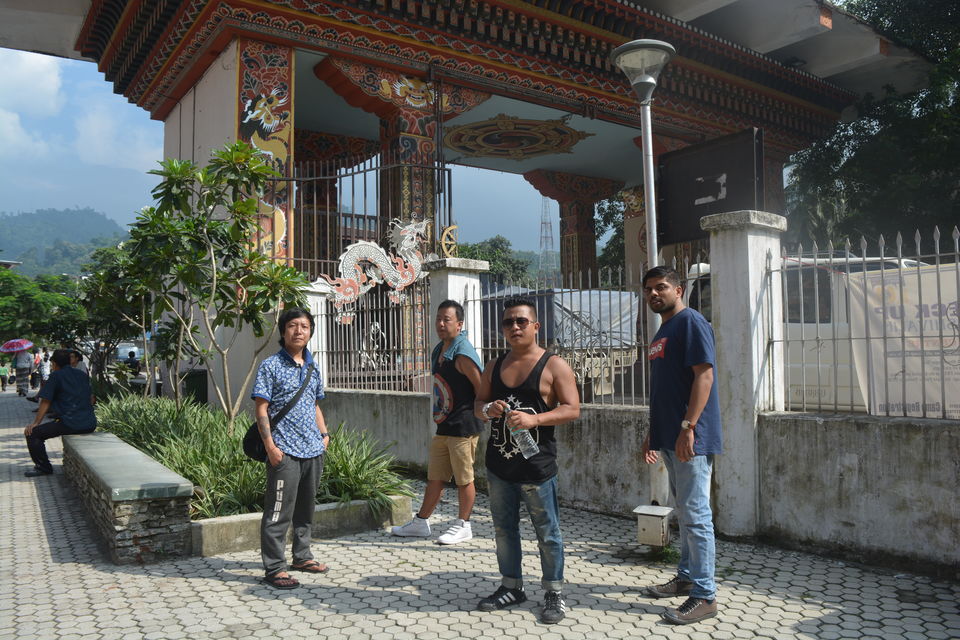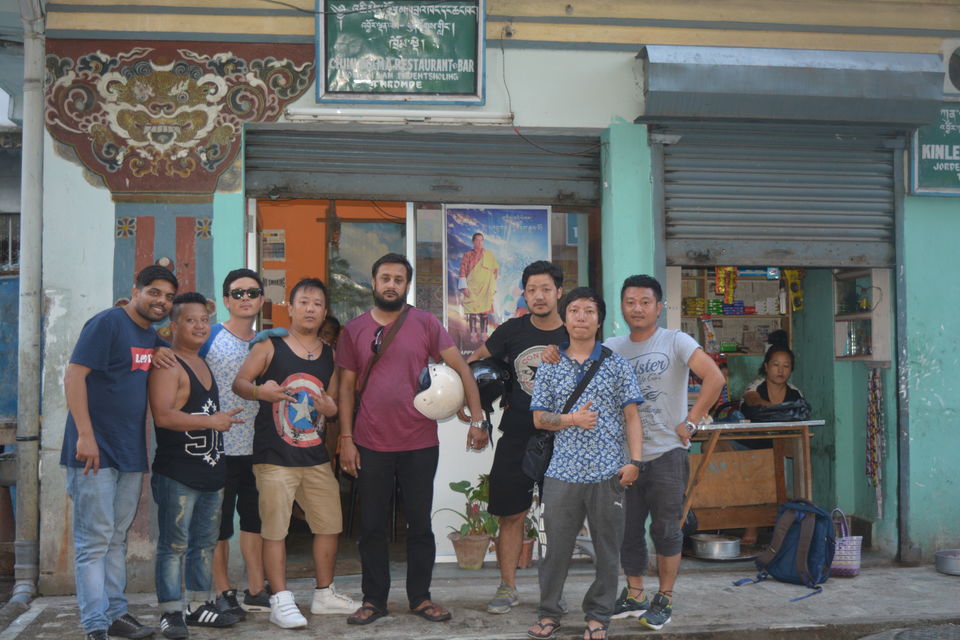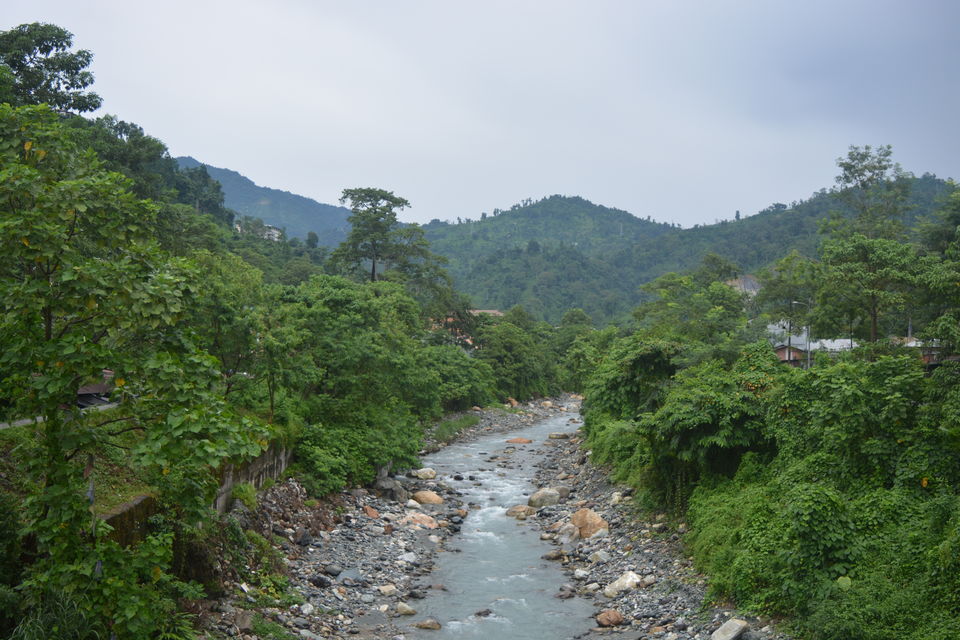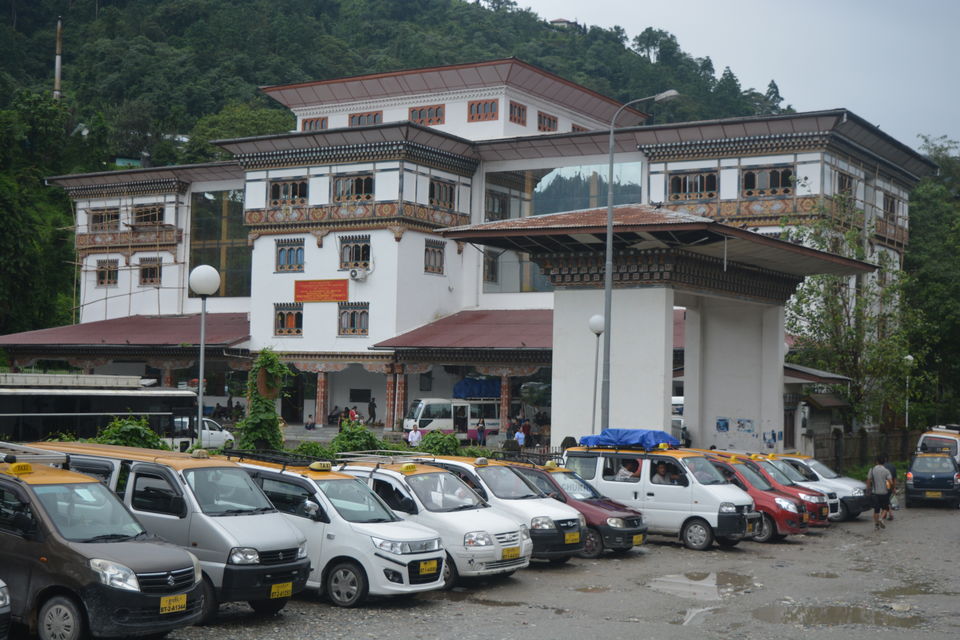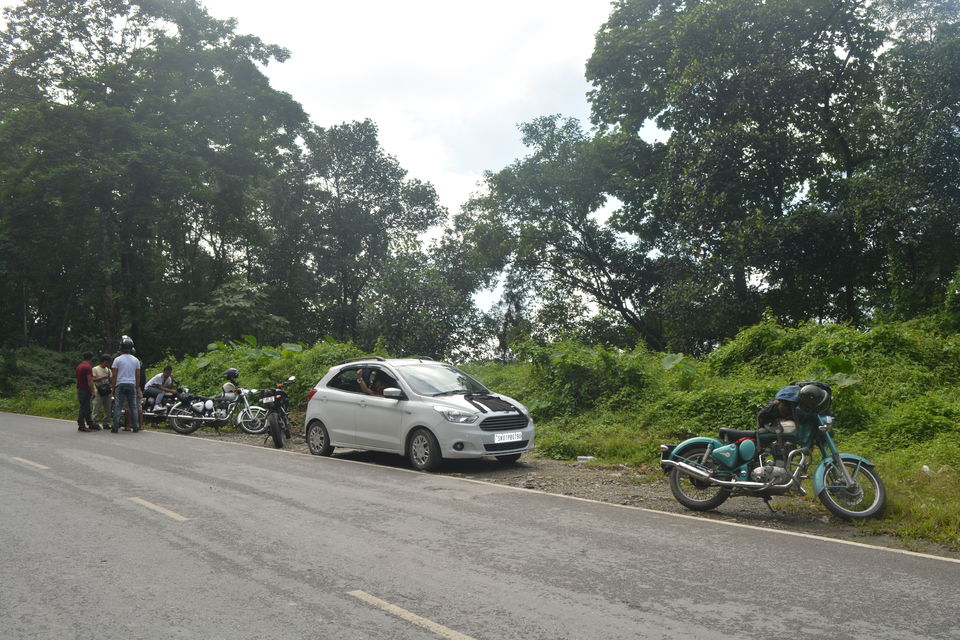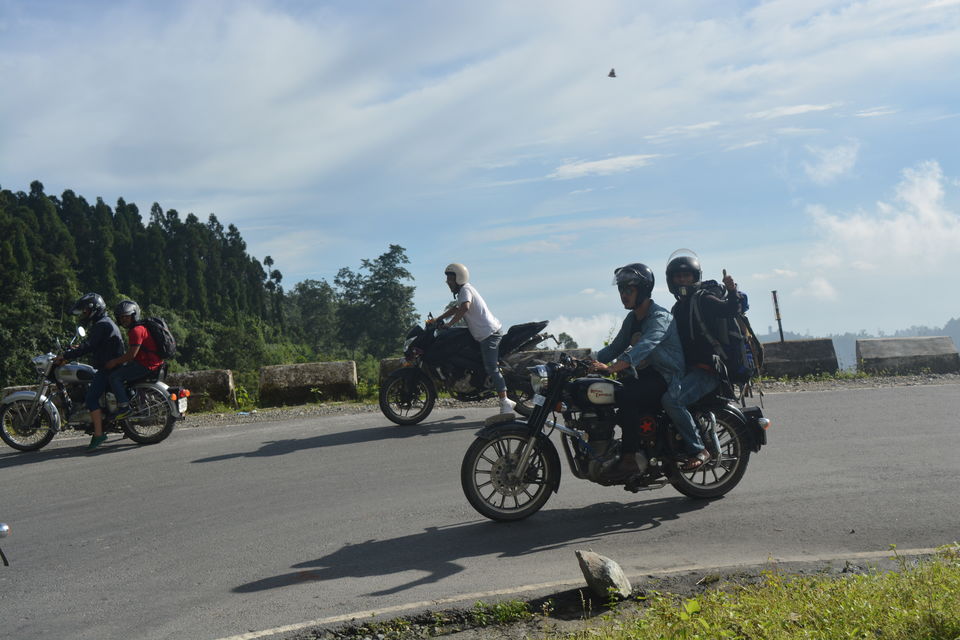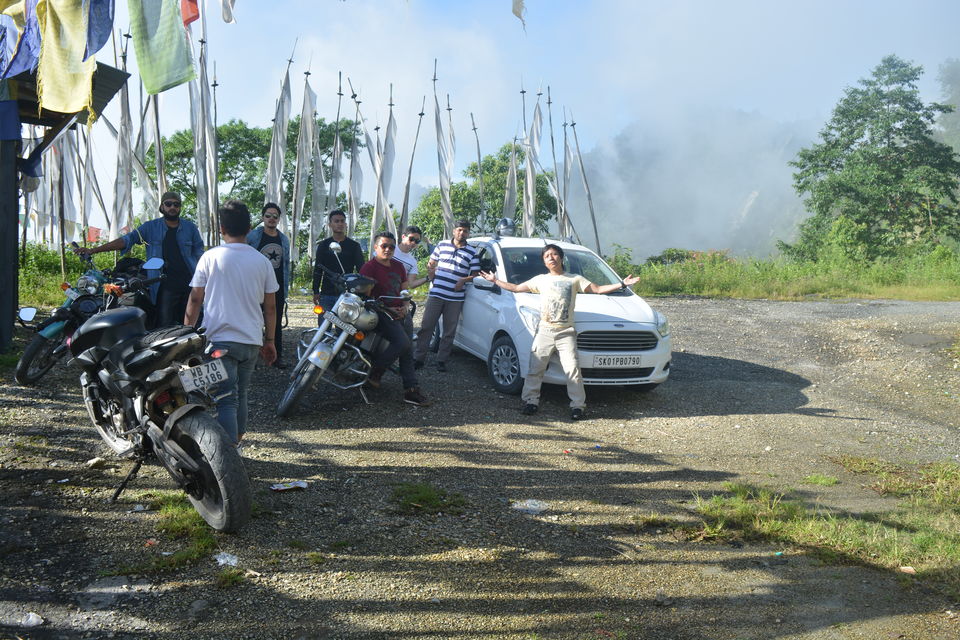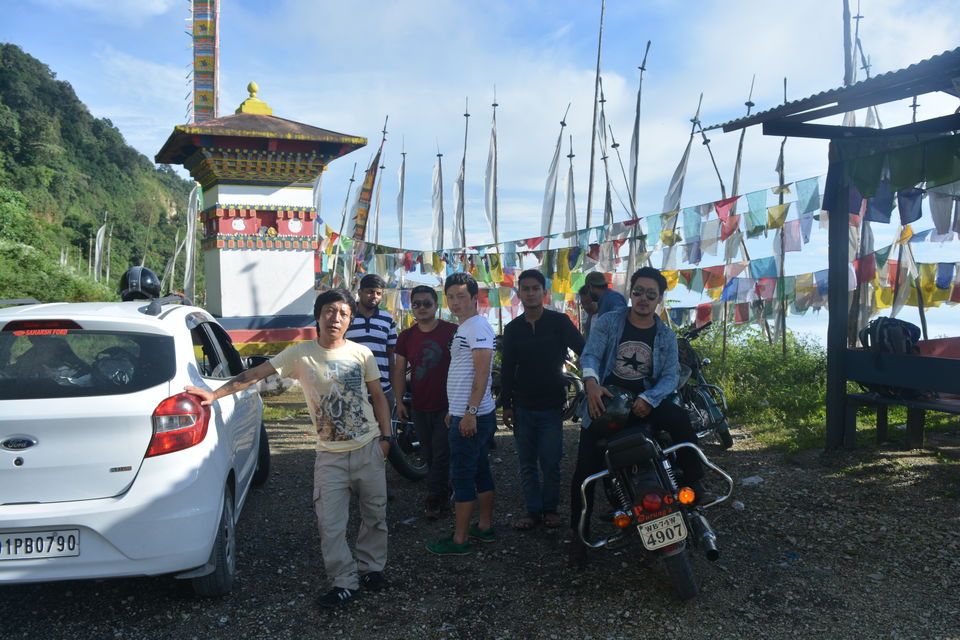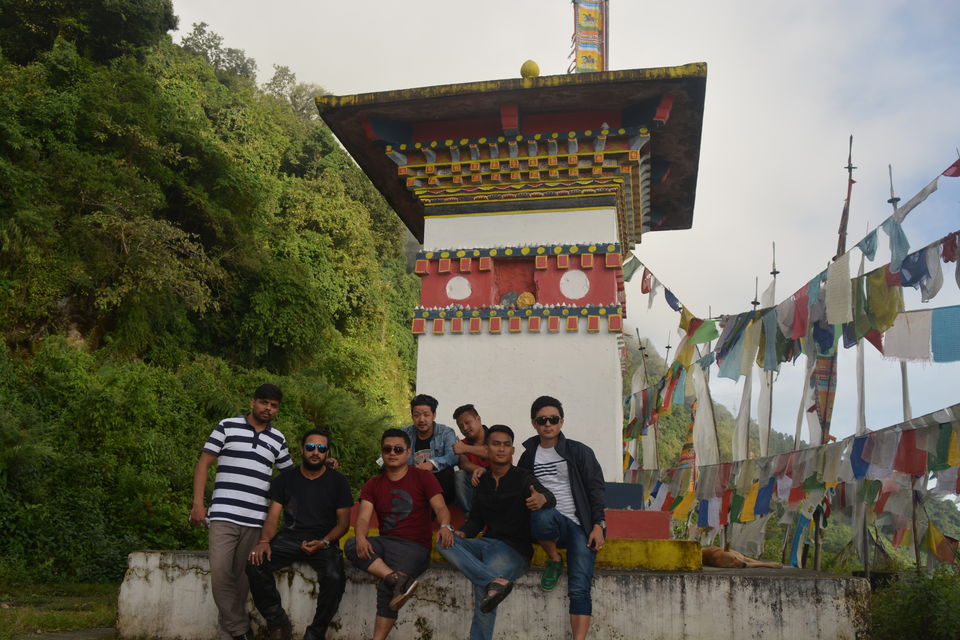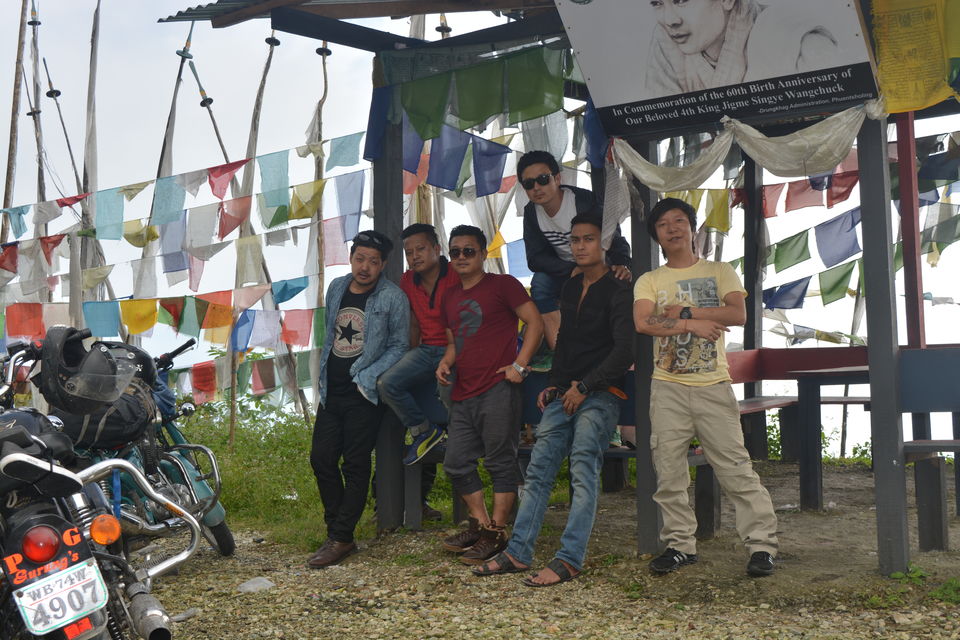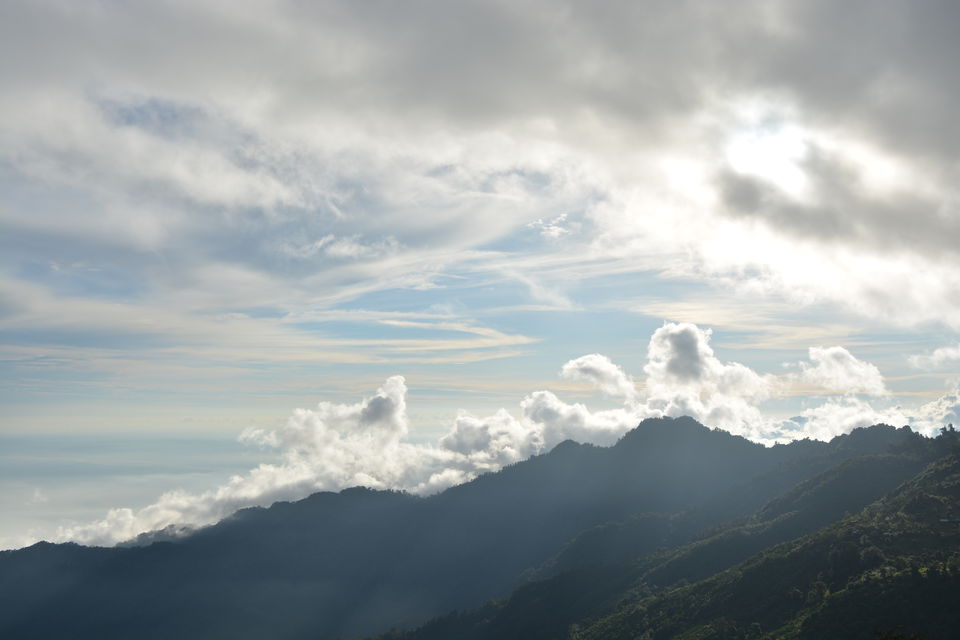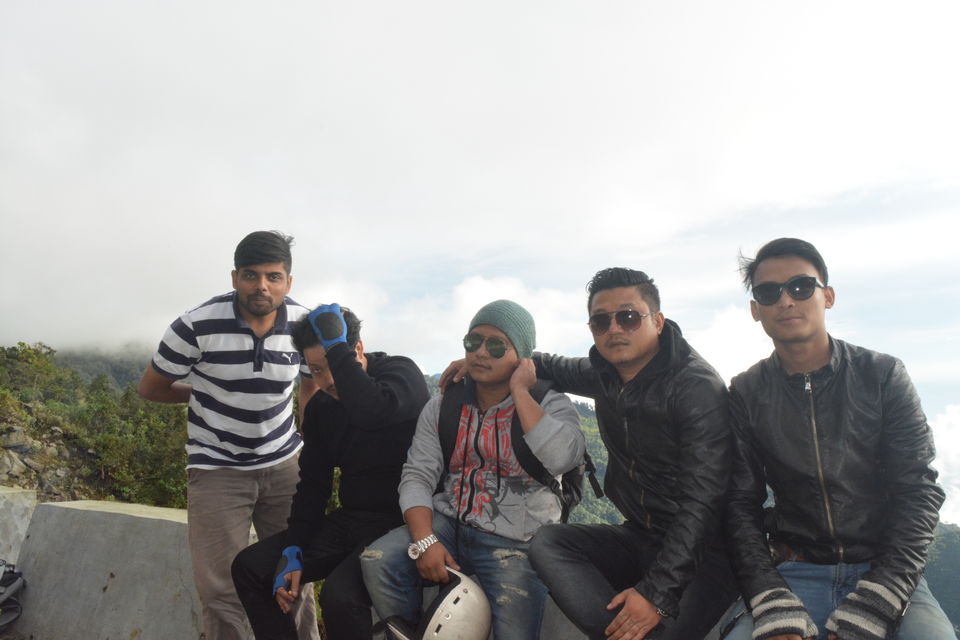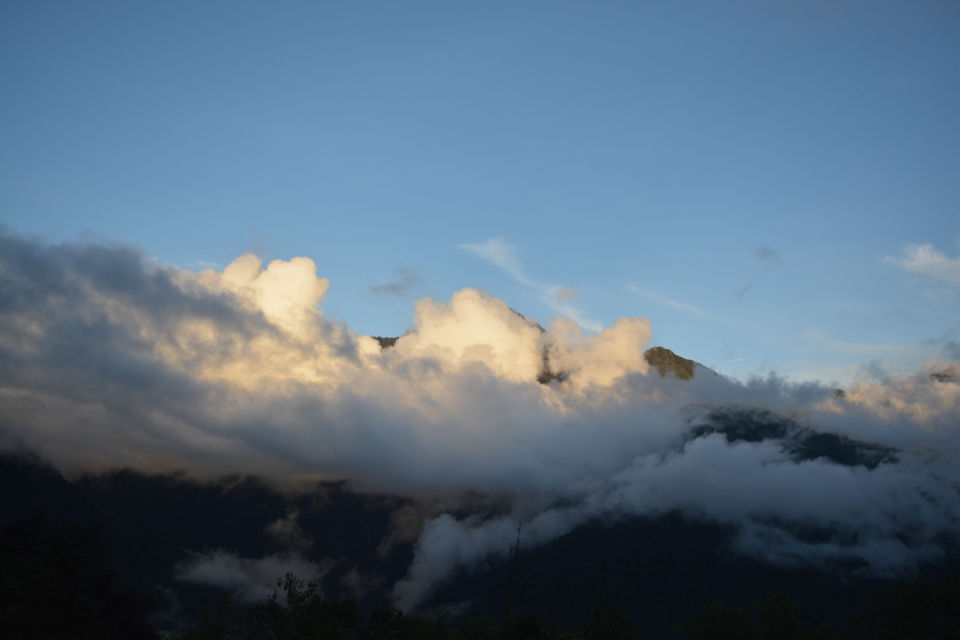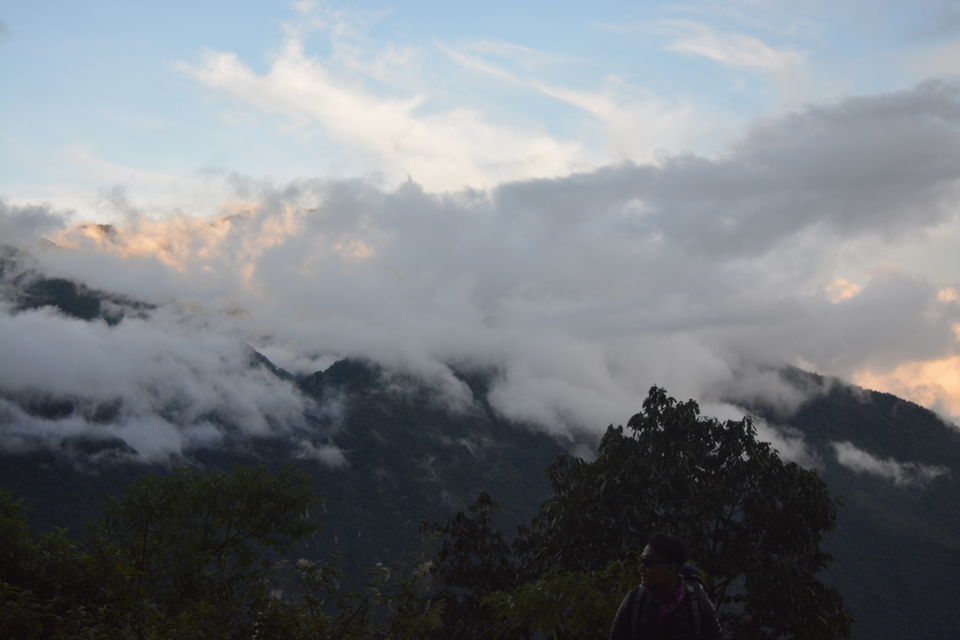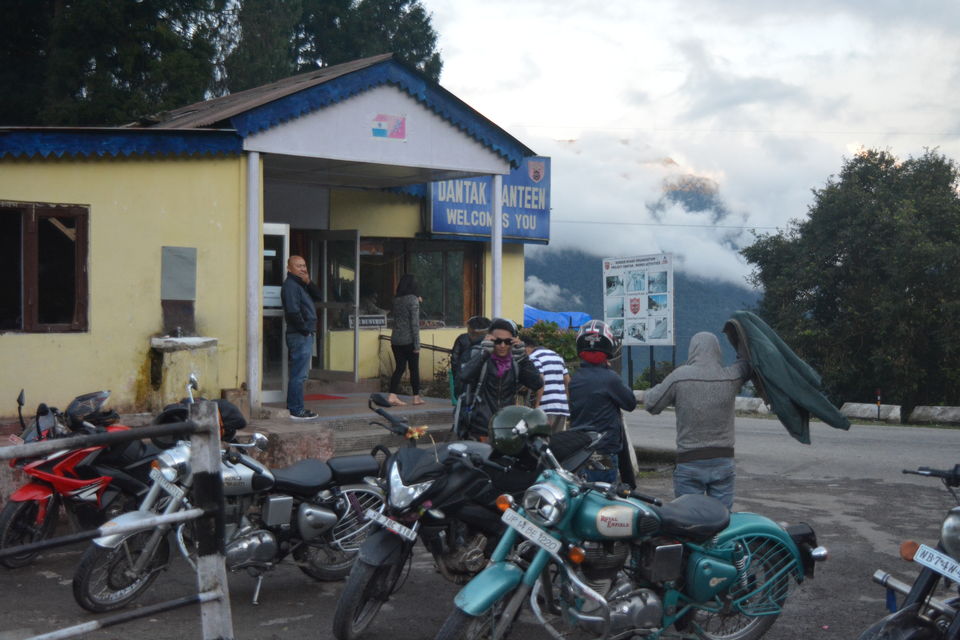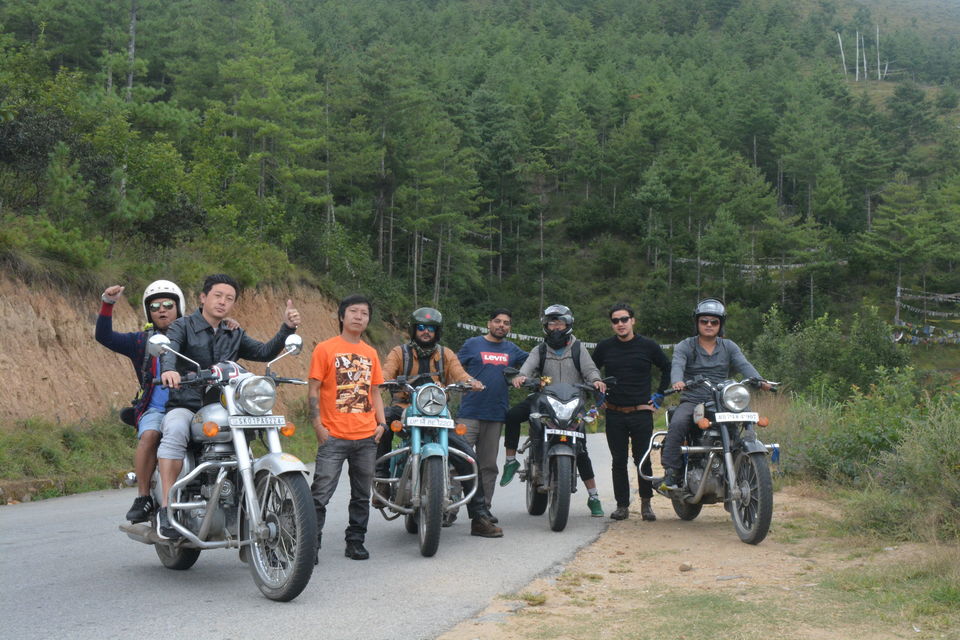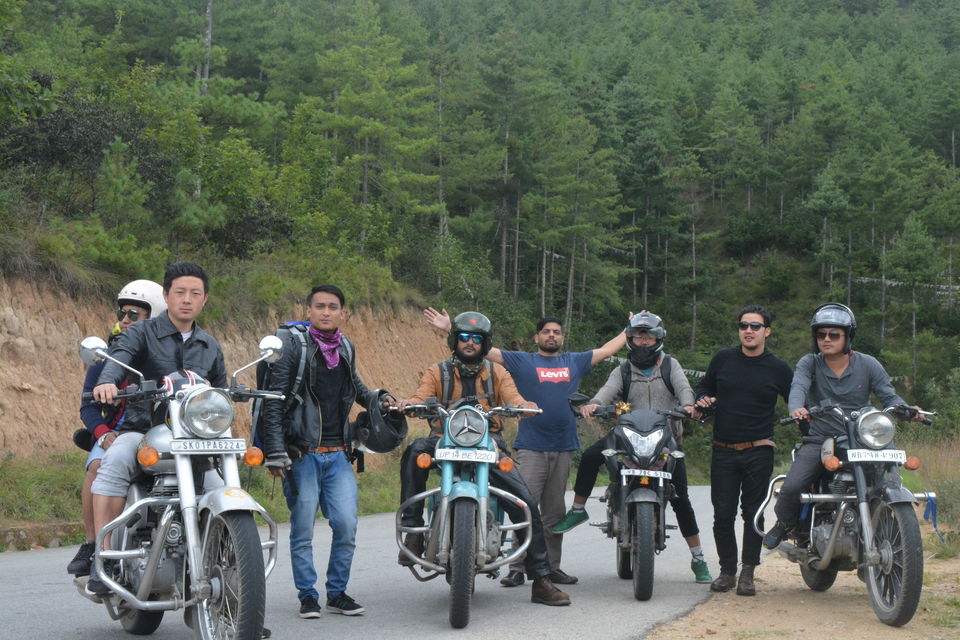 Today,after having a nice breakfast a cup of milk tea ,without a delay we started our ride to one of the magnificent city of Paro,as we had to cover 164.3 km,approx 4 h 38 min from jaigoan. It is the site of the country's only international airport (Paro Airport).Also one of the famous Taktsang Palphug Monastery(Tiger Nest ) is located in the cliff side of the upper Paro valley.This monastery is located 10 kilometers (6.2 mi) to the north of Paro and hangs on a precarious cliff at 3,120 metres (10,240 ft), about 900 metres (3,000 ft) above the Paro valley.Near the beginning of the trail, is a water-powered prayer wheel, set in motion by a flowing stream. Finally,we reached Paro around evening as we had took lot of breaks in between the track to get some nice photographs and to enjoy the landscape of the valley,also you don't want to miss the view of the river ( Paro chhu ) passing by the road. We checked-in a nice hotel room and had a quick freshen up as to visit the city .If you are interested in having some refreshment this city have pretty good and descent Pubs and cafe's to hang around. Night at the hotel after a nice dinner(Local cuisine).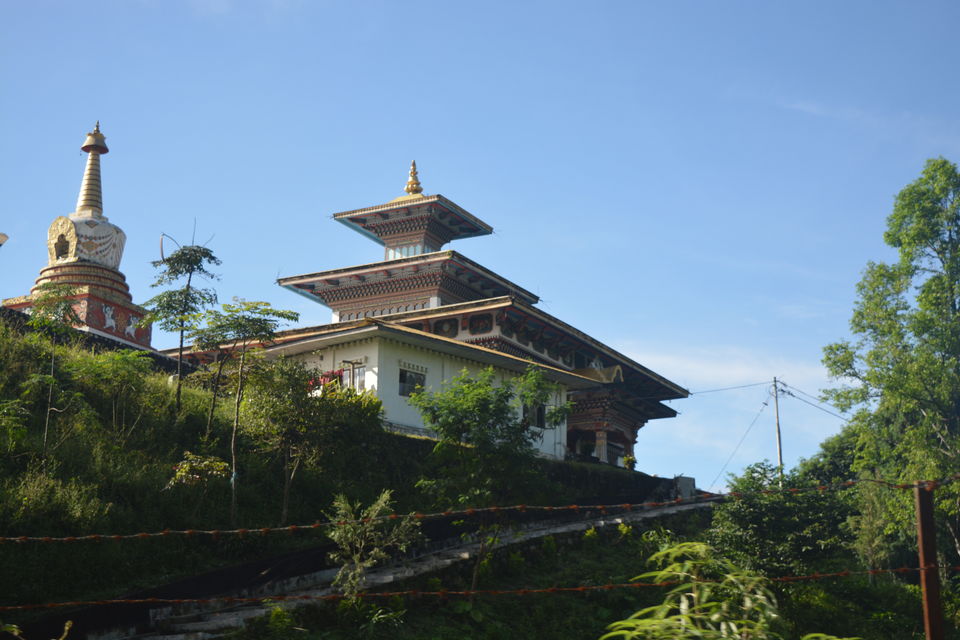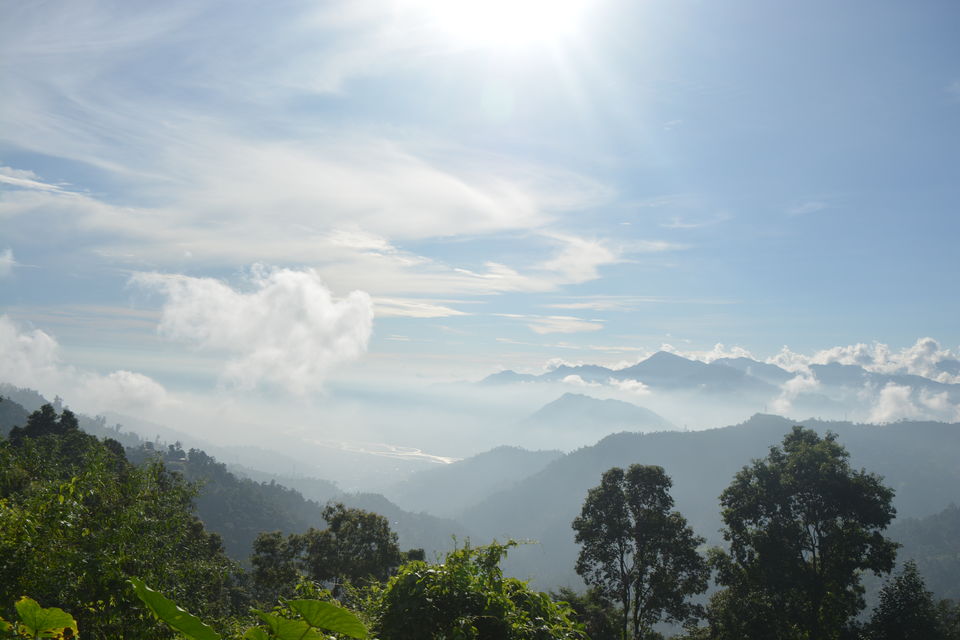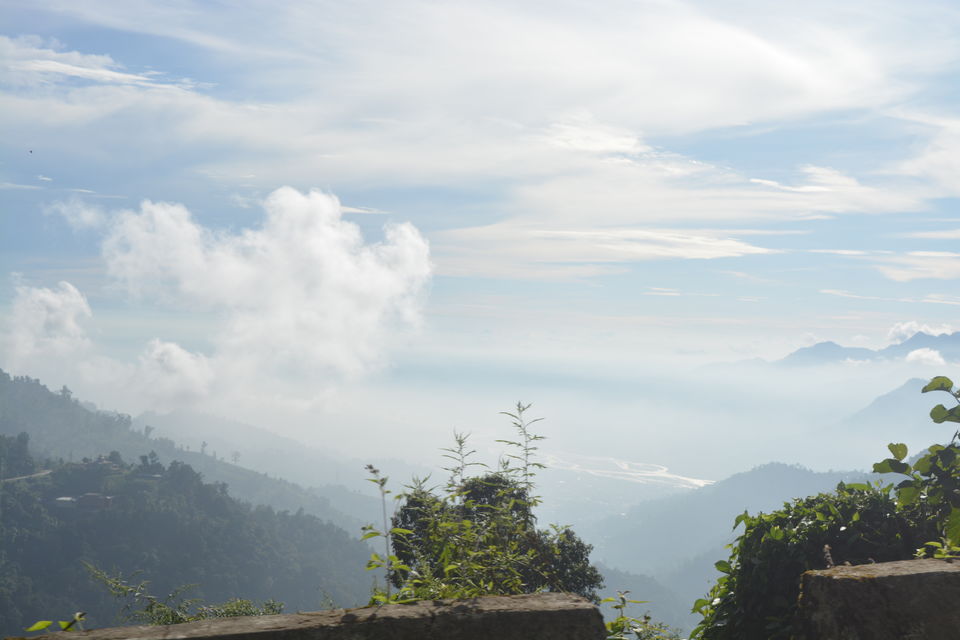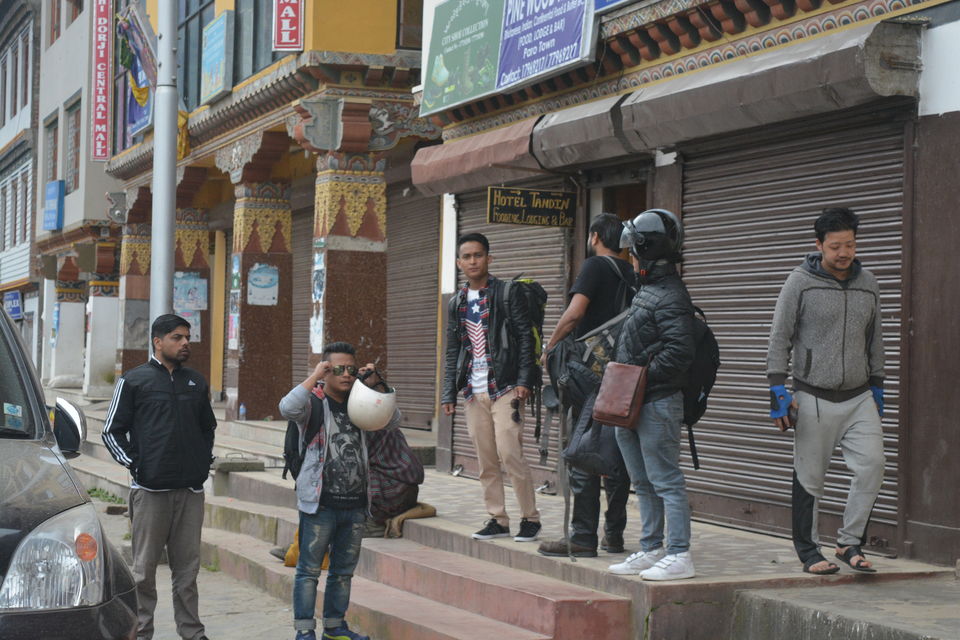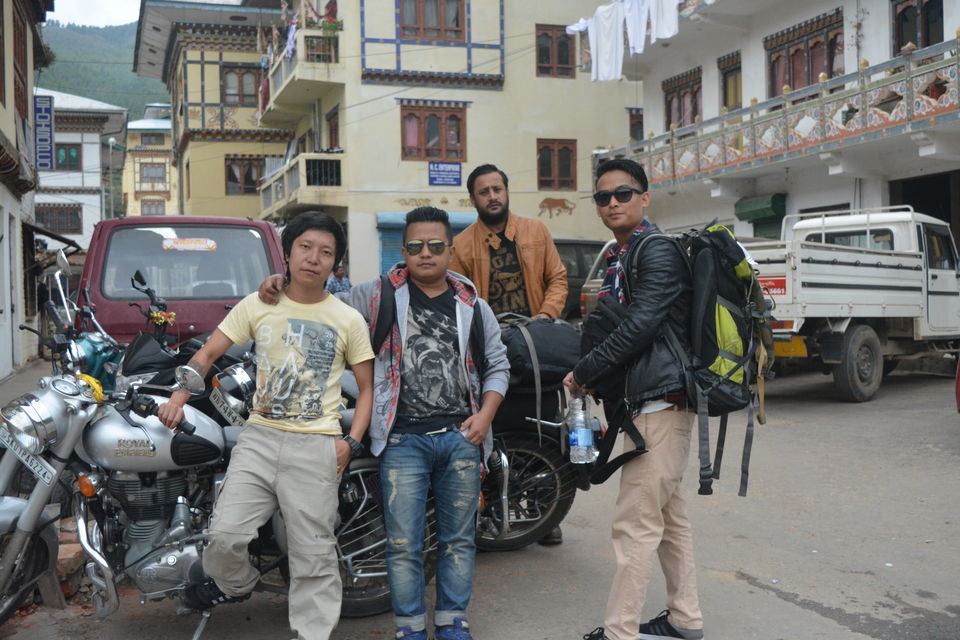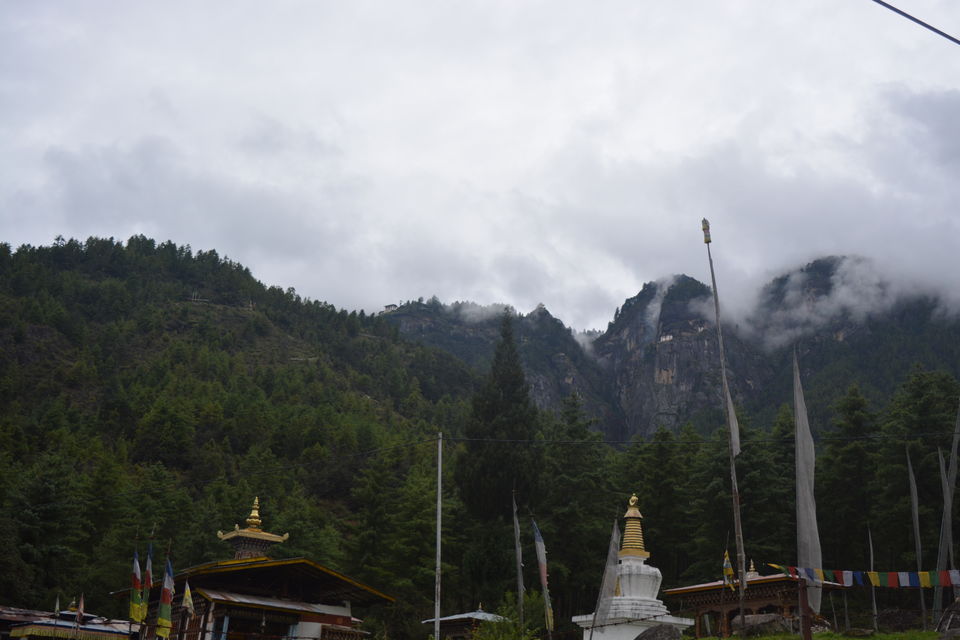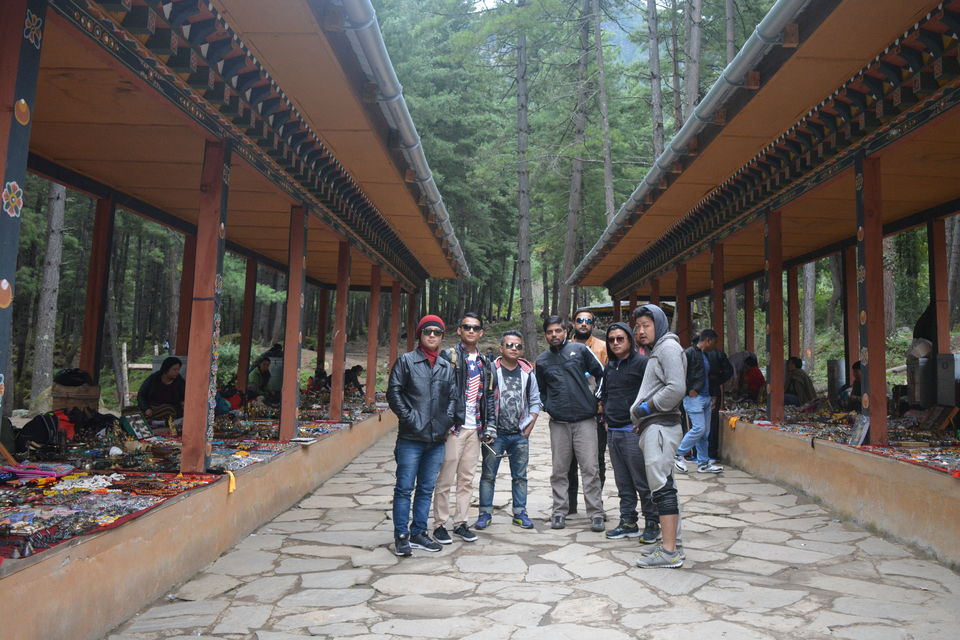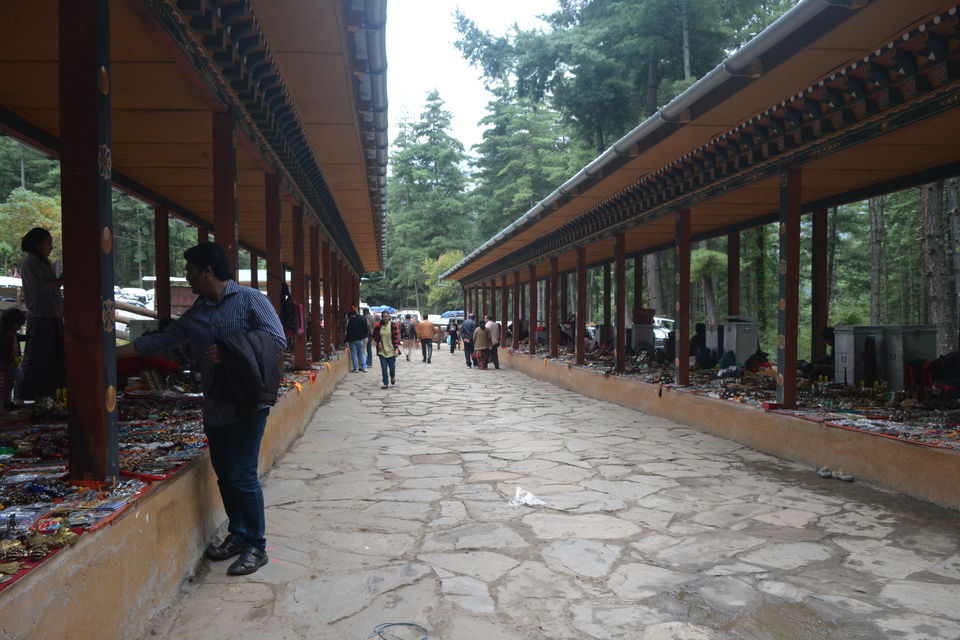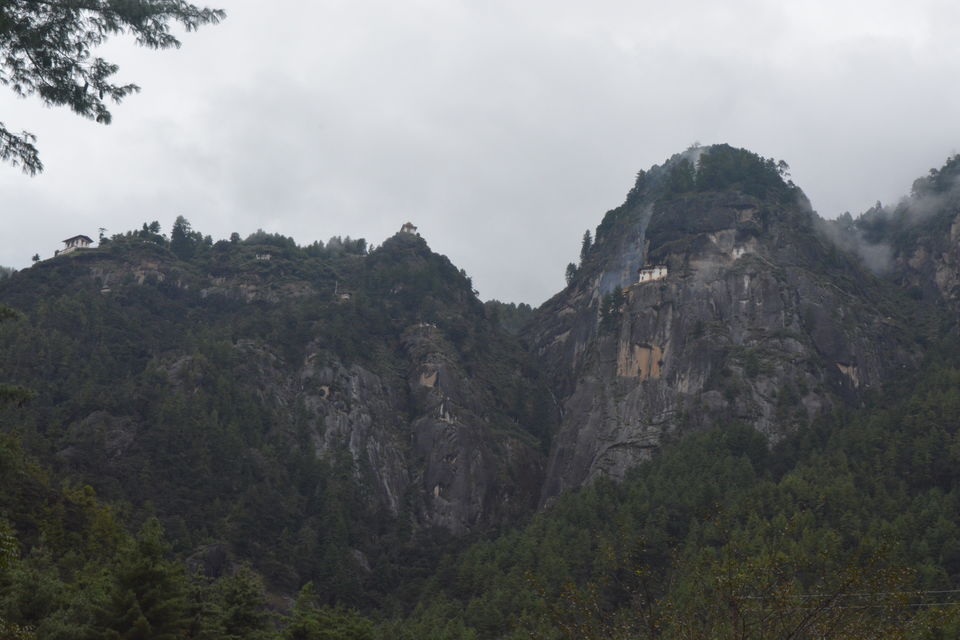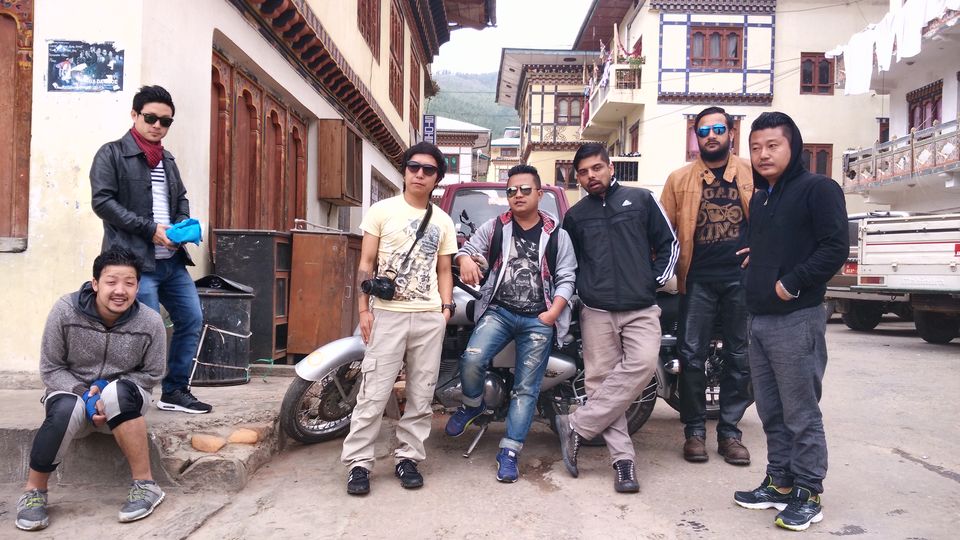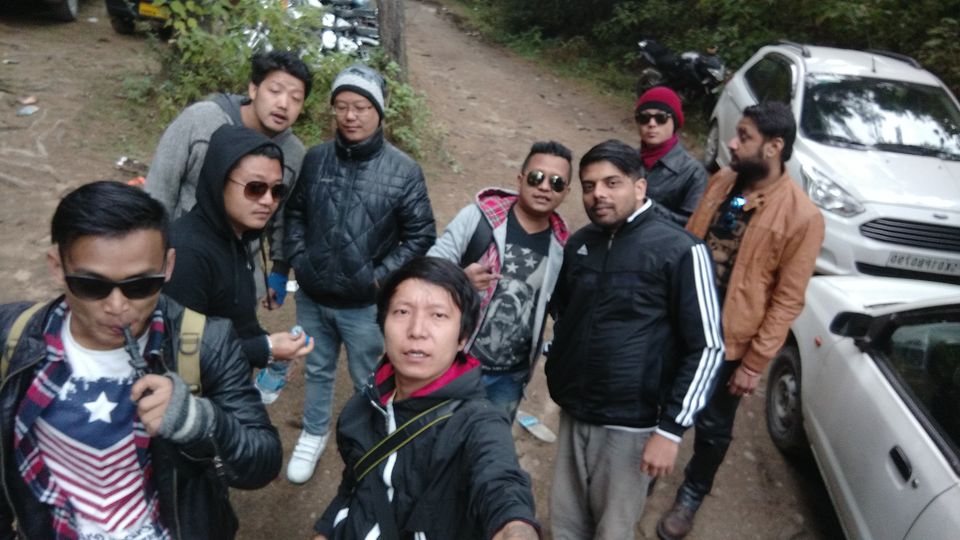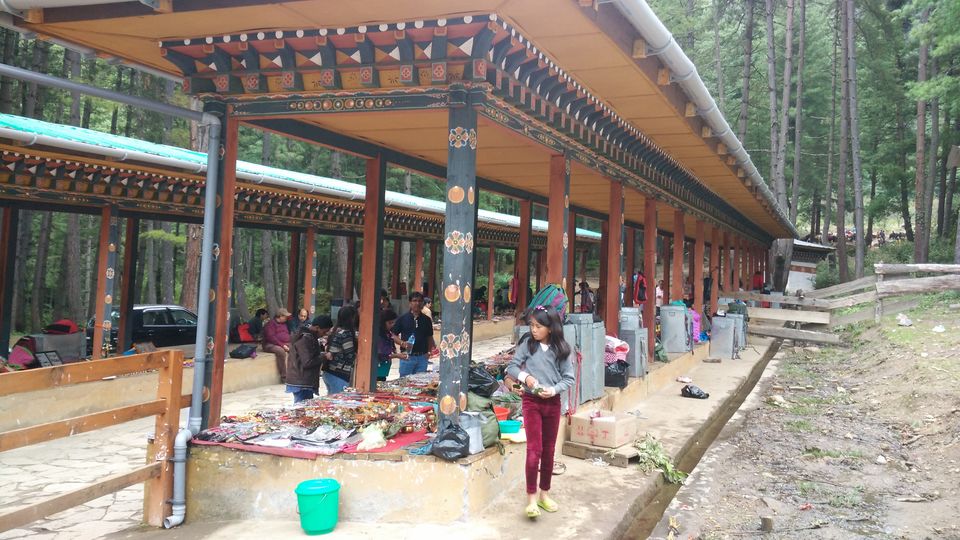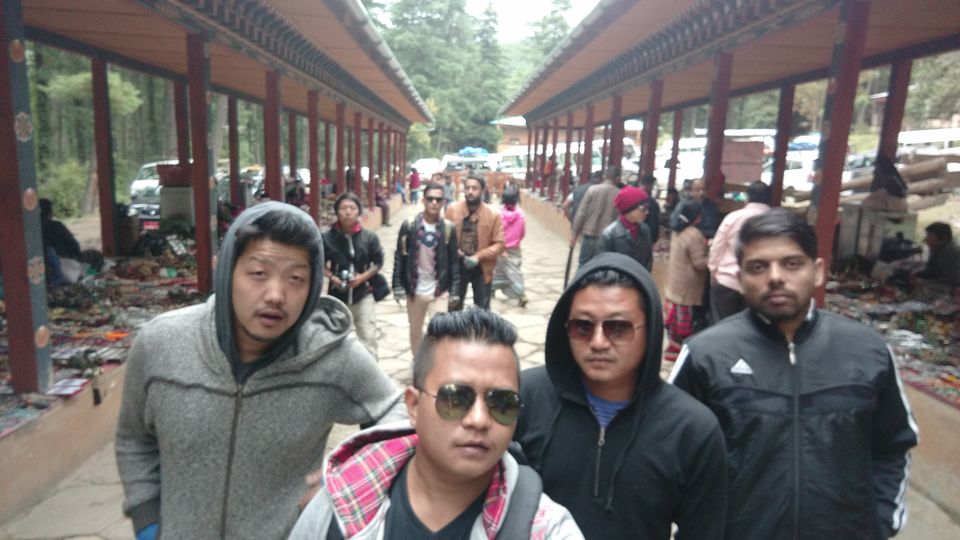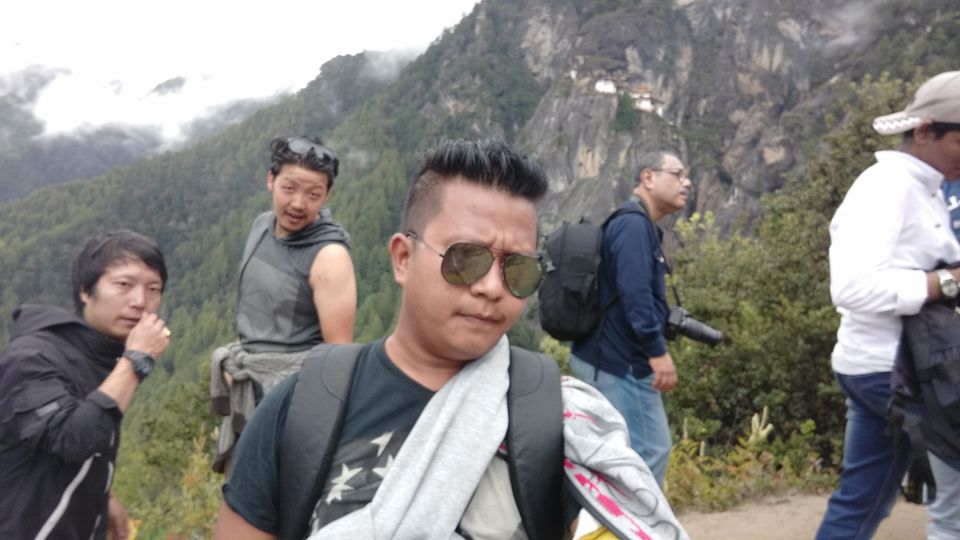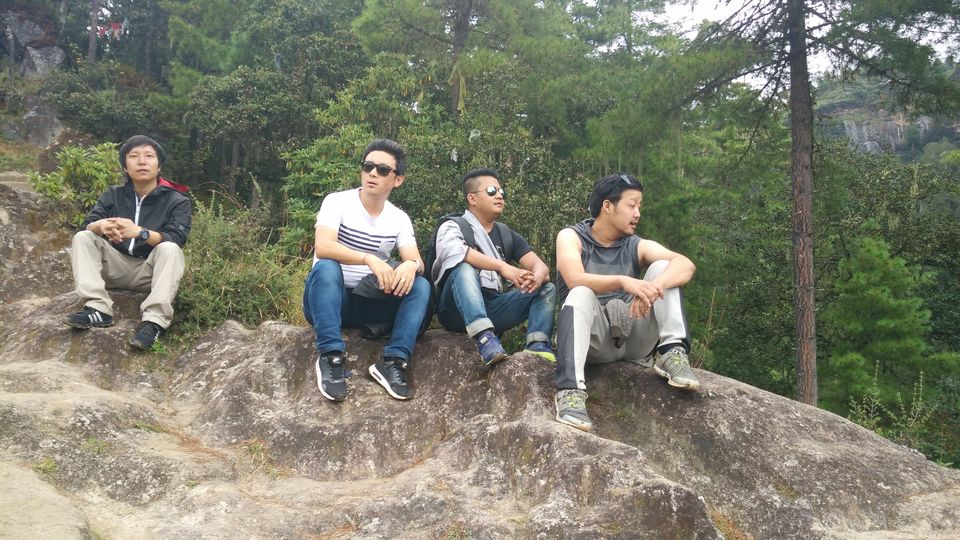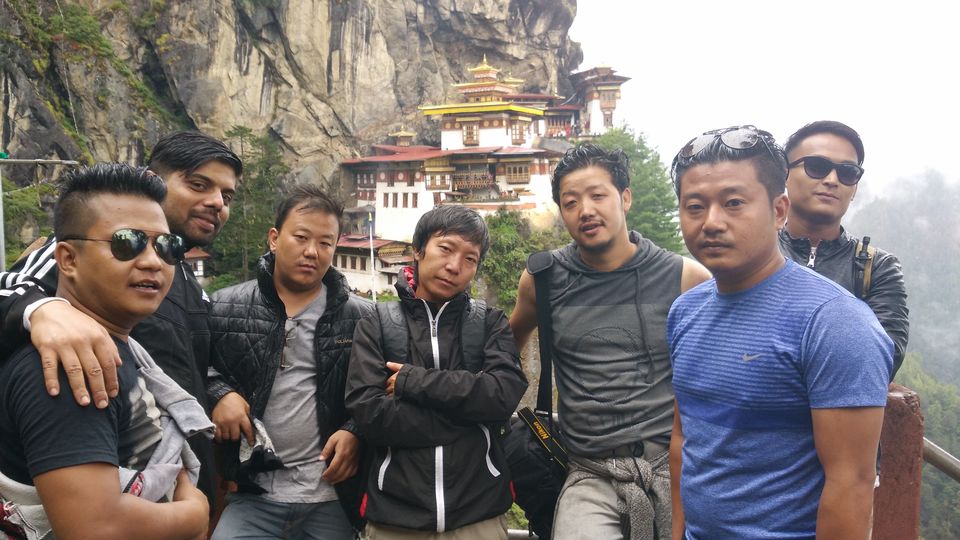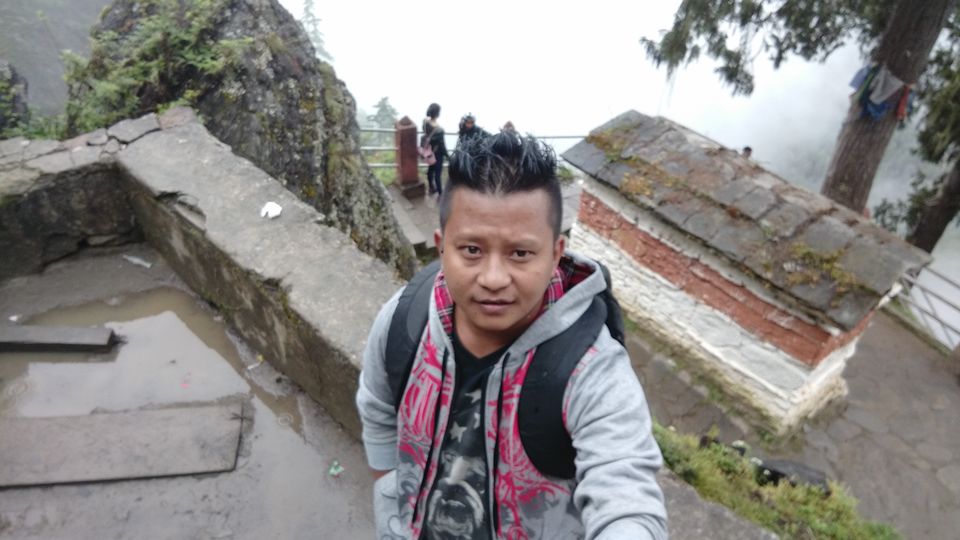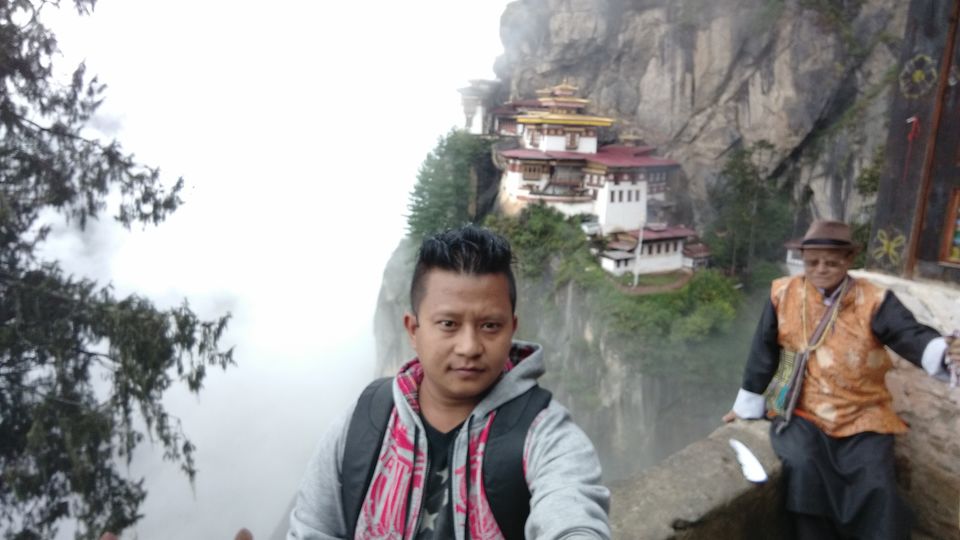 The next day we woke up lil late as today we had to walk a short hike of 4 h ( 14.5 km) till Taktsang Monastery.This trek is a combination of mud paths & steps. On reaching the highest point of the trek, you will find there are still 750+ steps to reach the Monastery.You should carry only what is essential, like water, some biscuits and chocolates for instant energy, cap, rain-proof jacket as the weather on the top is unpredictable..The Monastery at the end of the trek up is one of the holiest places in Bhutan.Your trip to Bhutan cannot be complete without a visit to the Taktsang Monastery (Tigers Nest). After a visit and feeling the positive vibes within ,filled with motivation and energy we were back on the same trail towards Paro. It will take a shorter time,compared while going.The evening was a time where you can explore the city ,which we did and trust me,what we use to hear was true.As this is the most beautiful city consisting the home to the only Airport (Paro International Airport), just for your information ,Paro Airport is considered one of the world's most challenging airports, and only a selected number of pilots are certified to land at the airport ,also with the famous Taktshang (Tiger's Nest),Ugyen Perli Palace ,Ta Dzong ( the National Museum of Bhutan).Along the main street there is a complex of traditional architecture with richly decorated buildings housing small shops, institutions and restaurants.As it was a long day enough we were already into beds after the dinner. Tomorrow we had to ride the Capital city of Thimphu so sound sleep.
Next day we covered a distance of about 55 kms from Paro town towards Thimphu (Capital of Bhutan) ,following pachhu river till Chhuzom .Chhuzom(Confluence) is the juncture of Thimphu river (Wang Chu) and Paro river (Pa Chhu). Crossing Namseling village with extensive rice paddies, apple orchards and several old house we reached Thimphu around 1300 hrs .Accommodation are easily found in this city,as it is the capital and largest city of the Kingdom of Bhutan.Arriving early in Thimphu we got a chance to visit the Buddha park,also known for its Great Buddha Dordenma statue made with Bronze metal and gilded in gold.The distance is 7.2 km,approx 20 min from the city.Its located at a hillock, which gives a panoramic view of Thimphu city/valley. Grand architecture of the huge Lord Buddha gives a serene look. The temple is really peaceful and divine.You can also visit Motithang Takin Preserve (Zoo),Tashichho Dzong (Fortress in Thimphu),Memorial Chorten,Clock Tower Square in City park,Dechencholing Palace (Historical landmark),National Handicraft Emporium and Centenary Park. The next day with lots of good memories in a foreign country like Bhutan ,we returned back to Gangtok via Phuntsholing/Jaigoan covering a distance of 219.4 km,approx 8 hrs.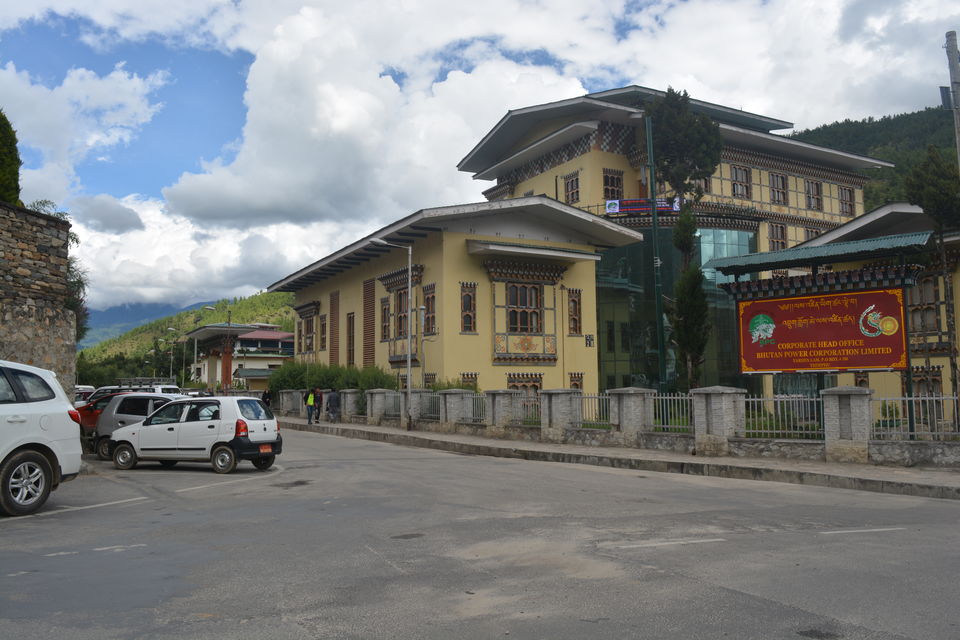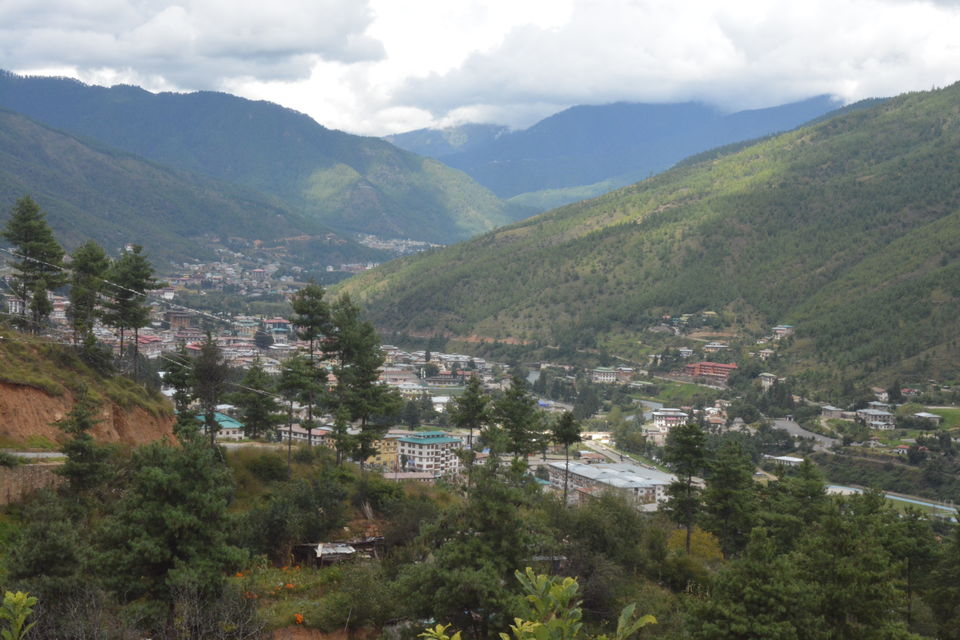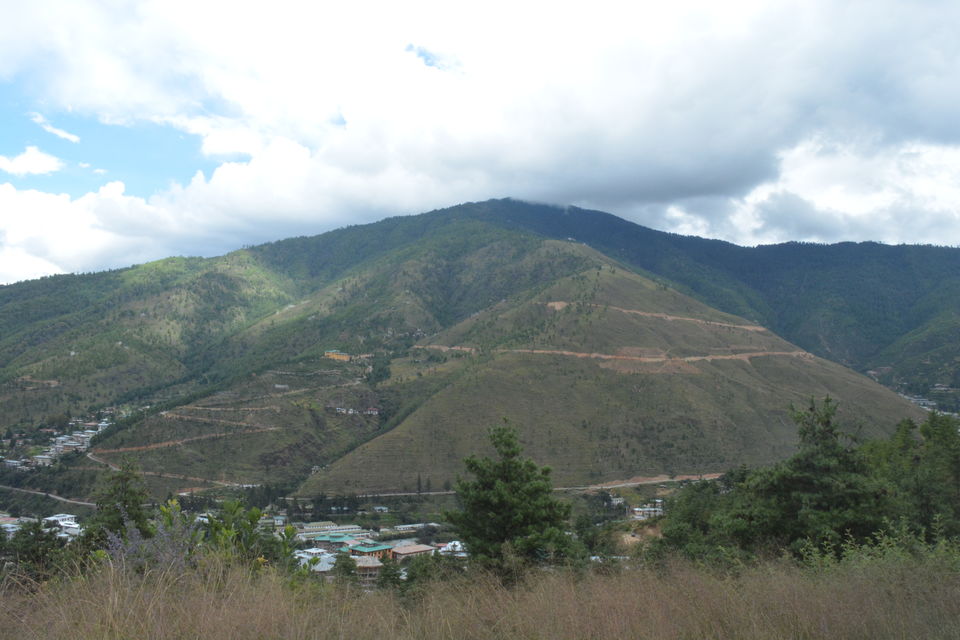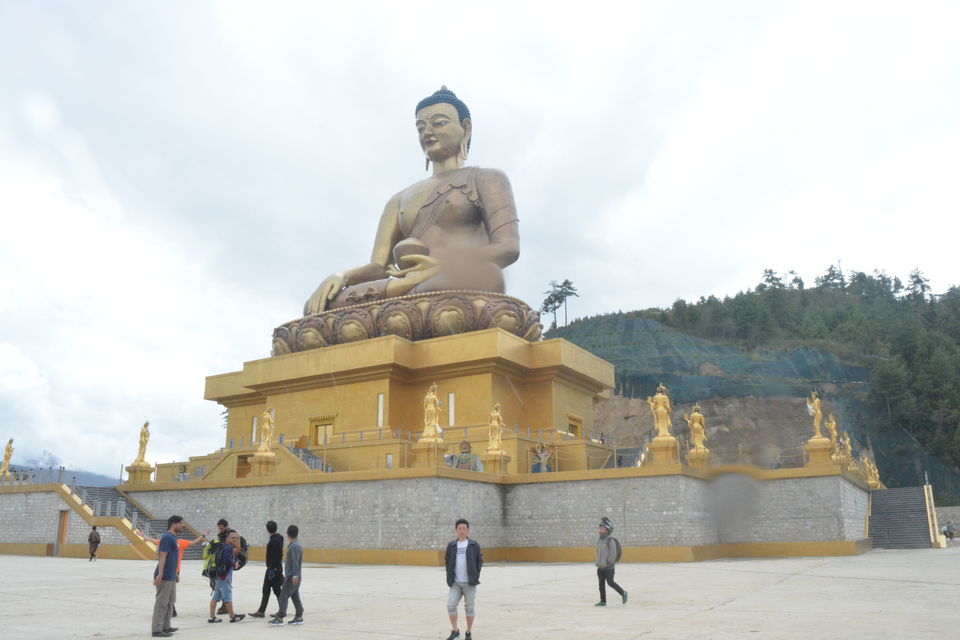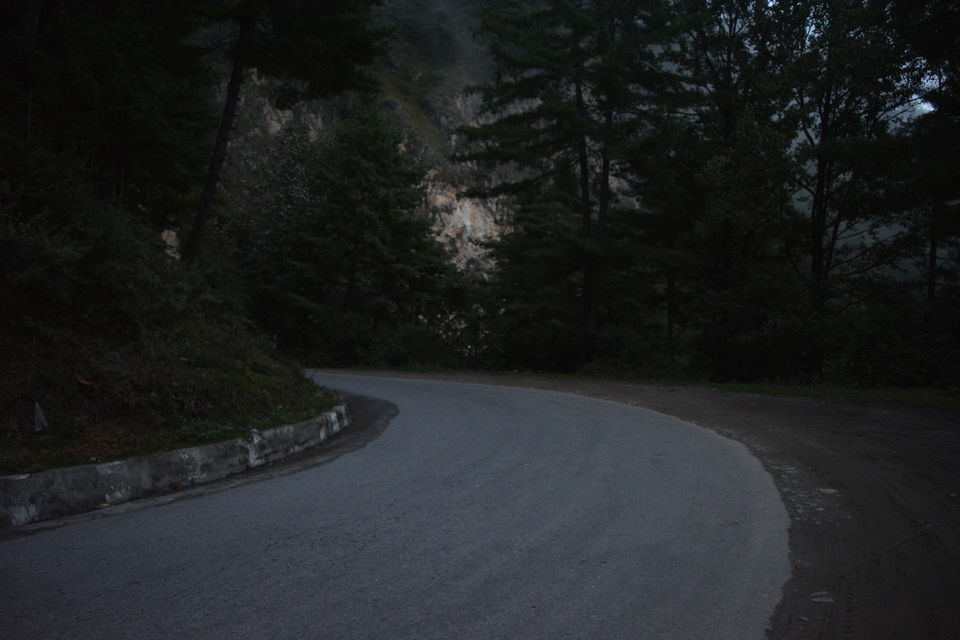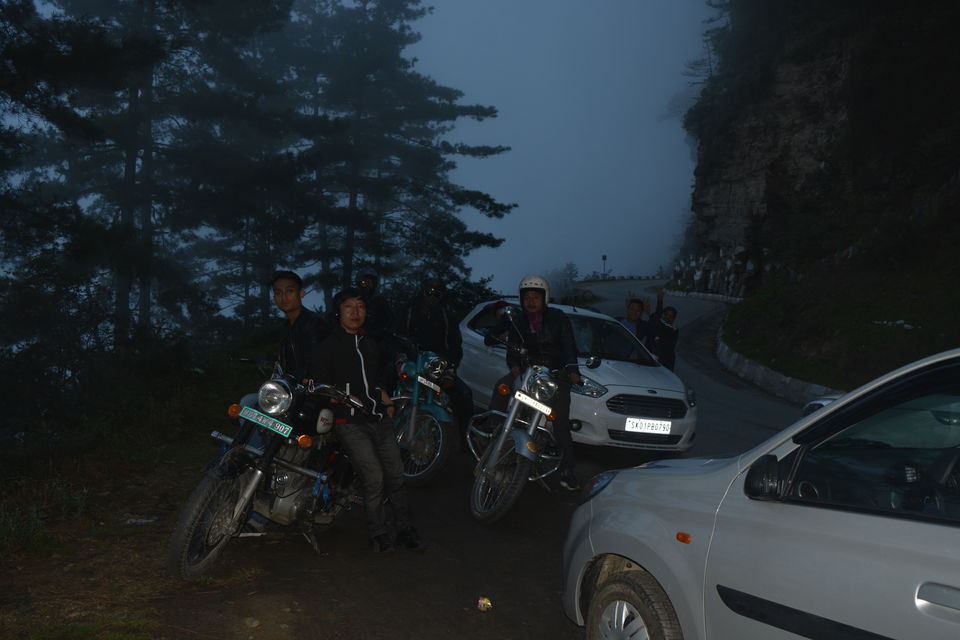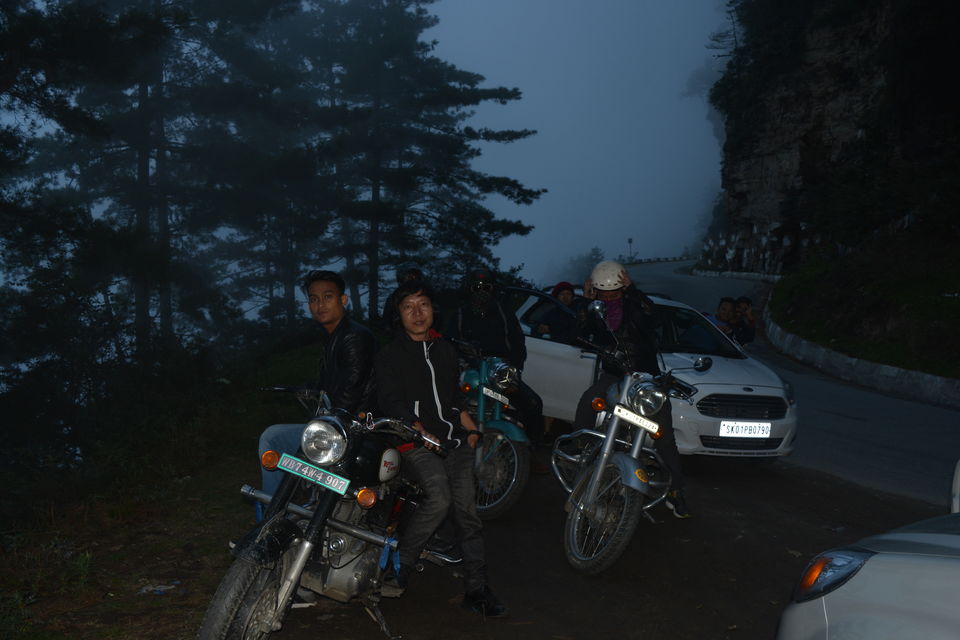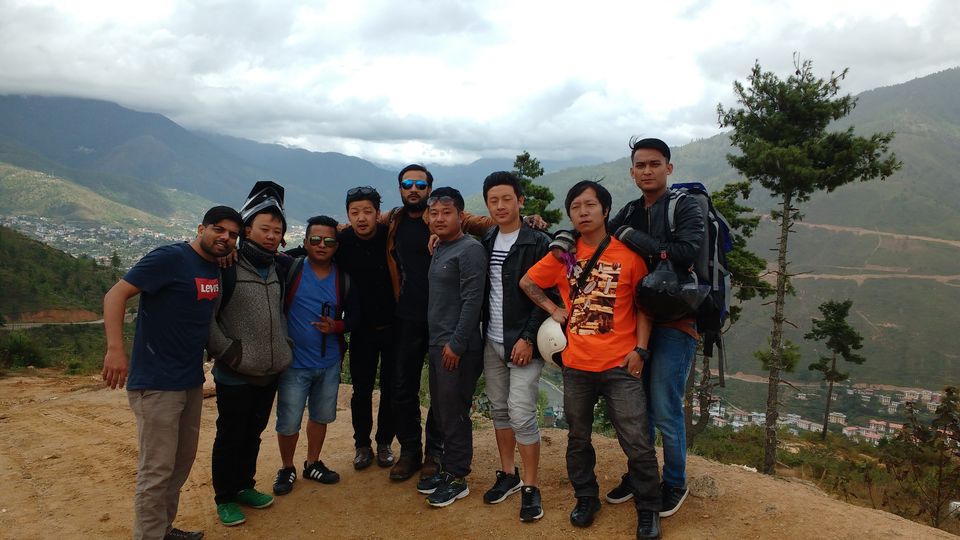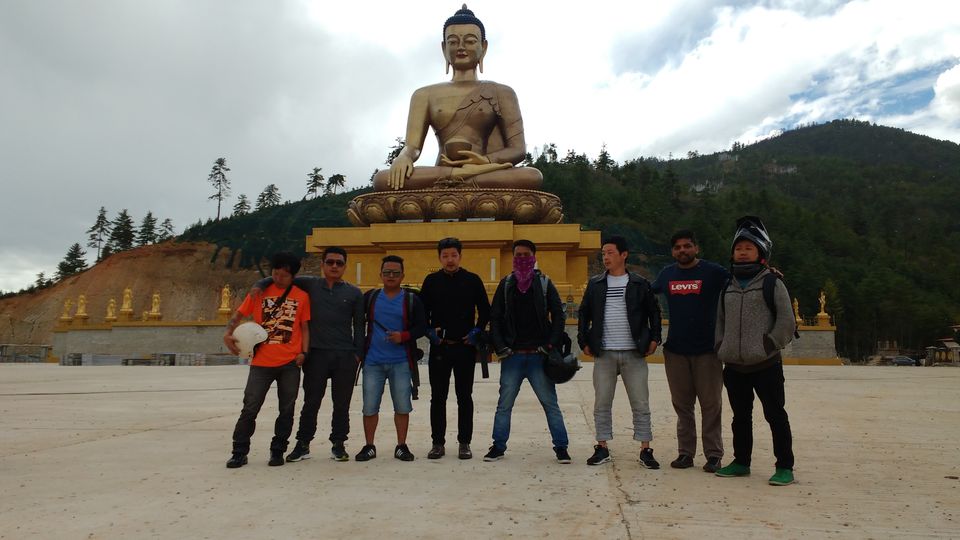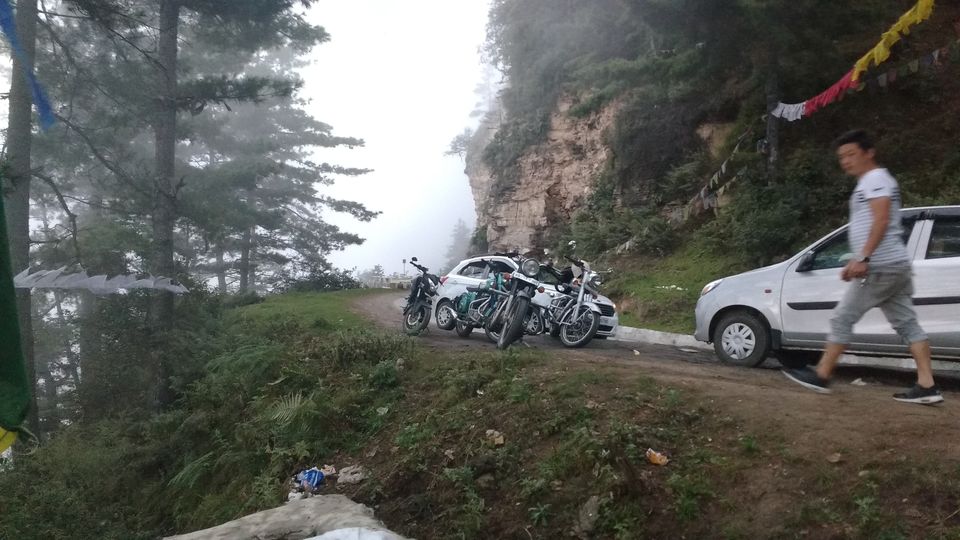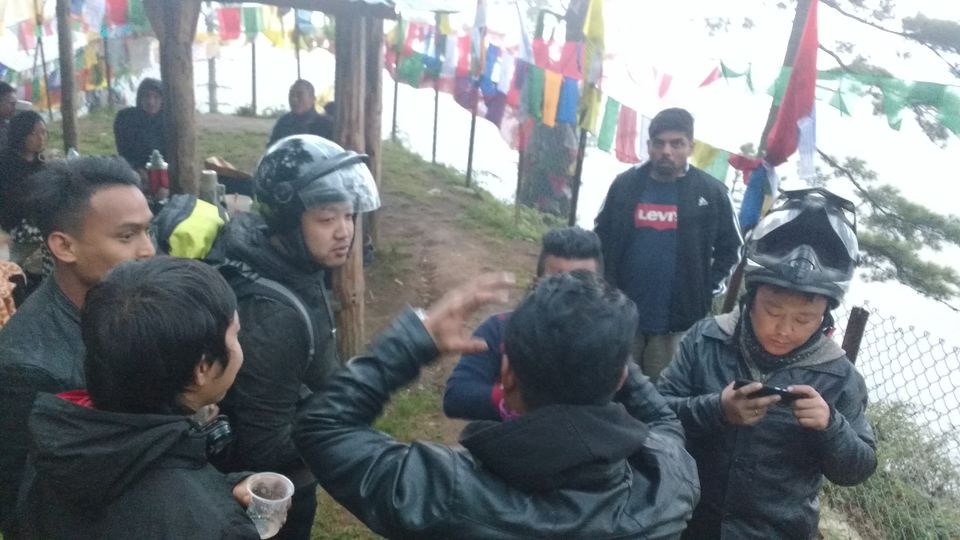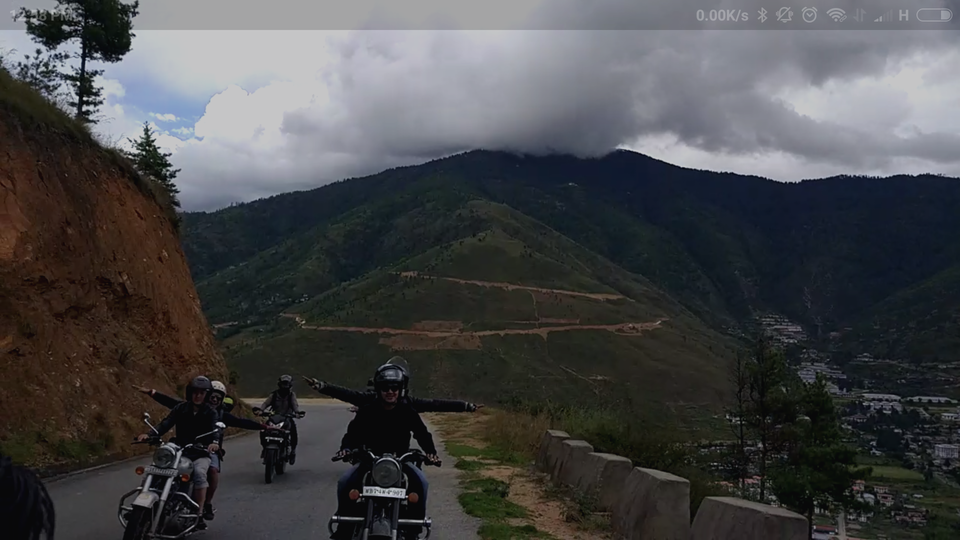 Feel free to add your suggestions in the comments below : Thanks