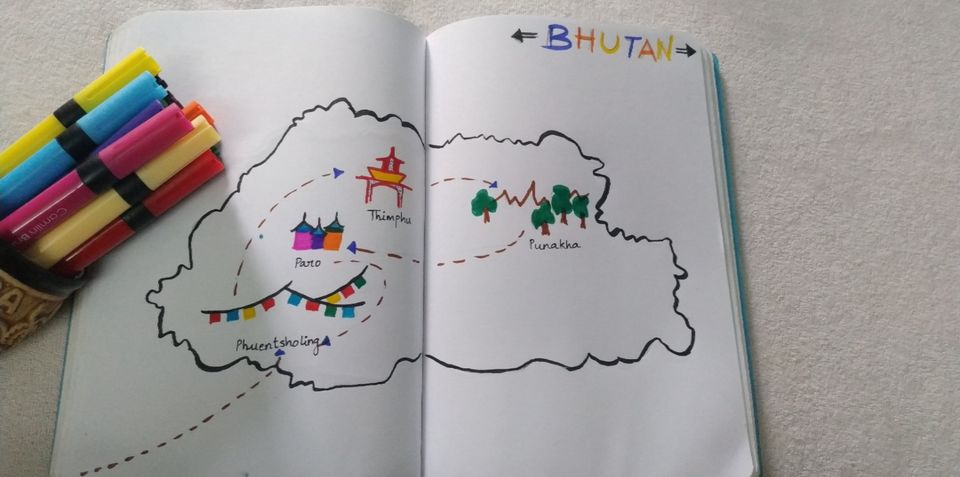 I remember being just as terrified as excited I was when we were about to board a flight for my first ever international trip. Well, not because it was an international trip but because it was my first trip ever with just my sisters. However, I was also aware of how those feelings were going to be replaced by brief moments of intense emotions once we reach our destination.
We were packed and ready to board our flight to Bagdogra, West Bengal and then drove for about 4 hours to Pheuntsholing which is the gateway to Bhutan(Yes, my first international trip was to Bhutan) from Jaigoan in India, marking the start of our beautiful time in what is supposedly one of the happiest countries in the world. In the end, I'll be sharing a to-do list of all the places to visit and a few tips if you are on a shoe-string budget.
Pheuntsholing
The moment I entered the city, I realized that my stay in this country would be a spectacular one. I felt a certain warmth in my surroundings despite the chilly weather. Since Pheuntsholing is the entry point for Bhutan from India by road, we had to complete our immigration formalities, which gave us an evening to explore the city. Though there's not much to do in Phuentsholing, it is an ideal city to form your initial impressions of this country. We then left for Thimphu late in the evening.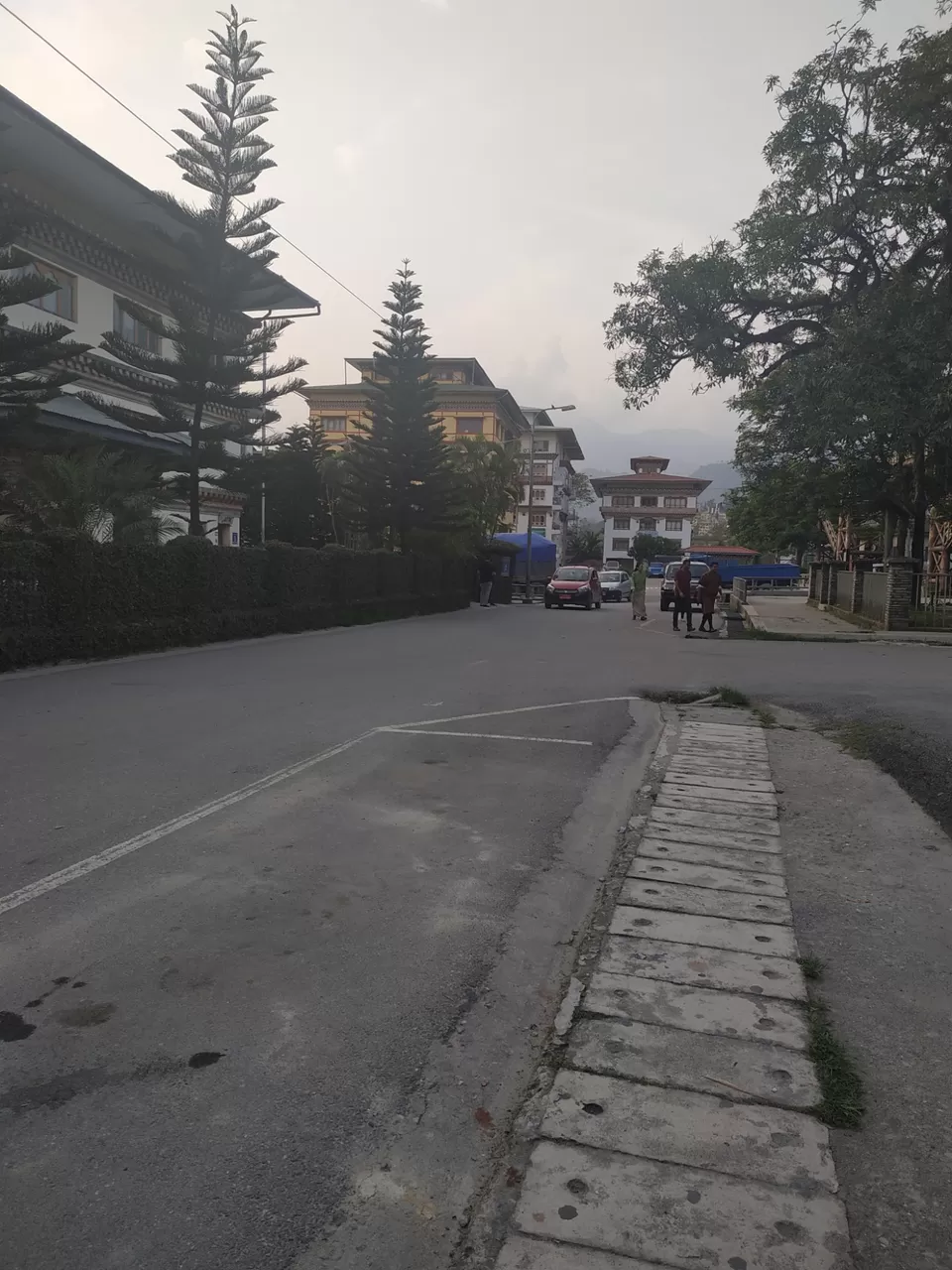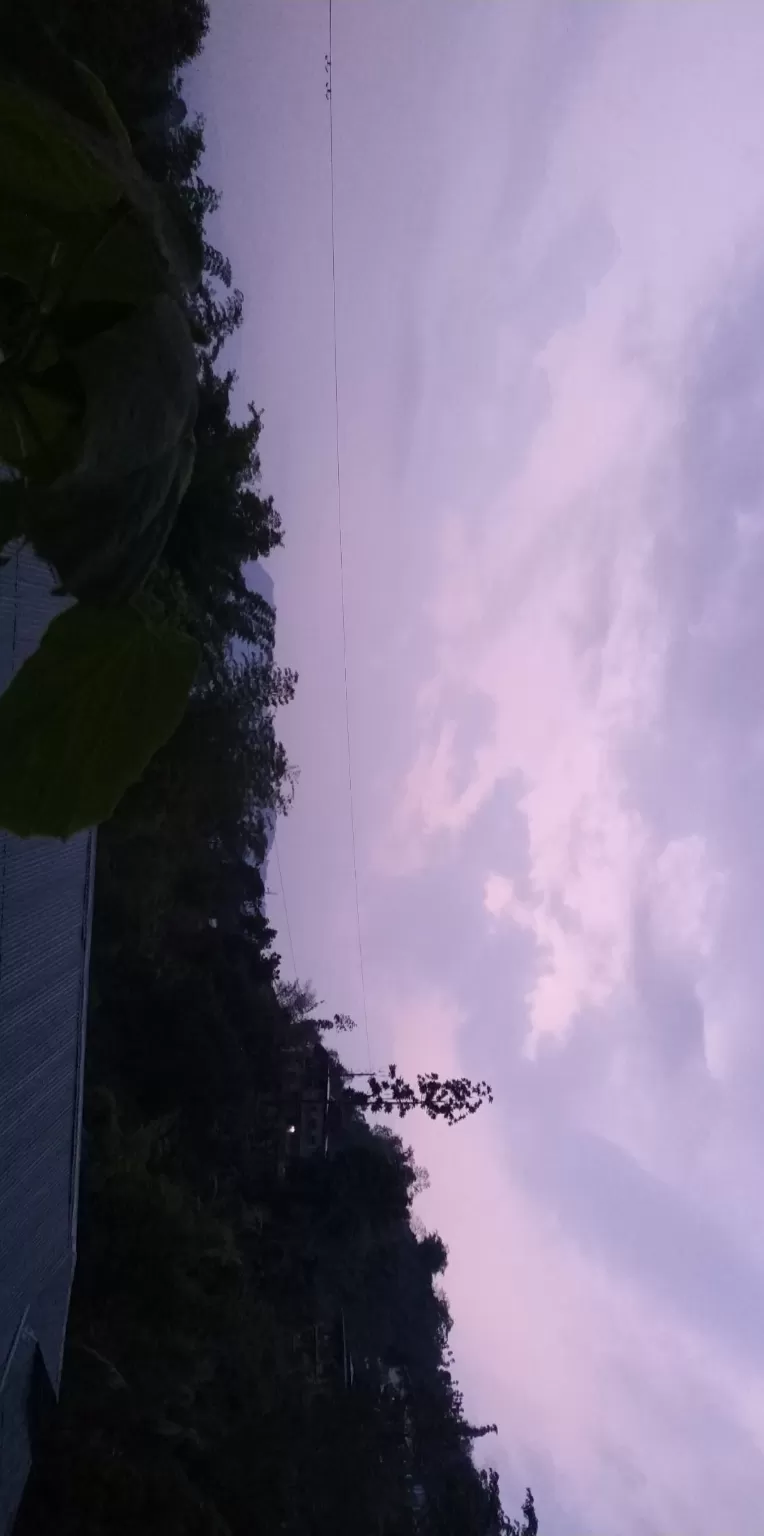 Thimphu
Thimphu is the capital city of Bhutan. It is a 4-hour drive from Pheuntsholing through the plush, cascading mountains. Our first stop in Thimphu was the Takin Preserve Centre. Takin is the national animal of Bhutan. In the preserve, you will be able to spot a lot of wild birds and animals which are not commonly seen. Next, we drove to the Folk Heritage Museum. As the name suggests, this place answers all the questions about the ancient Bhutanese culture. Here, we tasted Zaw (roasted rice) and Ara (local Bhutanese wine)
The next stop was Changangkha Lhakhang (Lhakhang means a temple) it is a temple where they name their first born son. The eye-catching thing about this temple was that they had converted the offerings they had received in a beautiful piece of art. We visited the Textile Museum and the Handicraft market adjacent to it.
Moving on, we visited Simply Bhutan. It is a unique live museum wherein they walk you through the various aspects of the traditional Bhutanese life. They taught us their folk dance and also offered us butter tea(which was delicious). You can also play archery, which is the national sport of Bhutan. Here, you will also meet an artist who suffers from a neurological condition due to which his hands don't work, but that doesn't stop him from carving and painting. Quite inspiring and yeah, he is always up for a picture!
The last place that we visited on our first day in Thimphu was TashiChho Dzong (Dzong is an assembly) which is partially open for tourists from 5.30-6.30pm only. Inside the Dzong, there is a beautiful temple which has more than 1000 tiny Buddha statues. Next morning we covered the paper factory. Fun fact: The papers are made from the wood of the Daphni tree.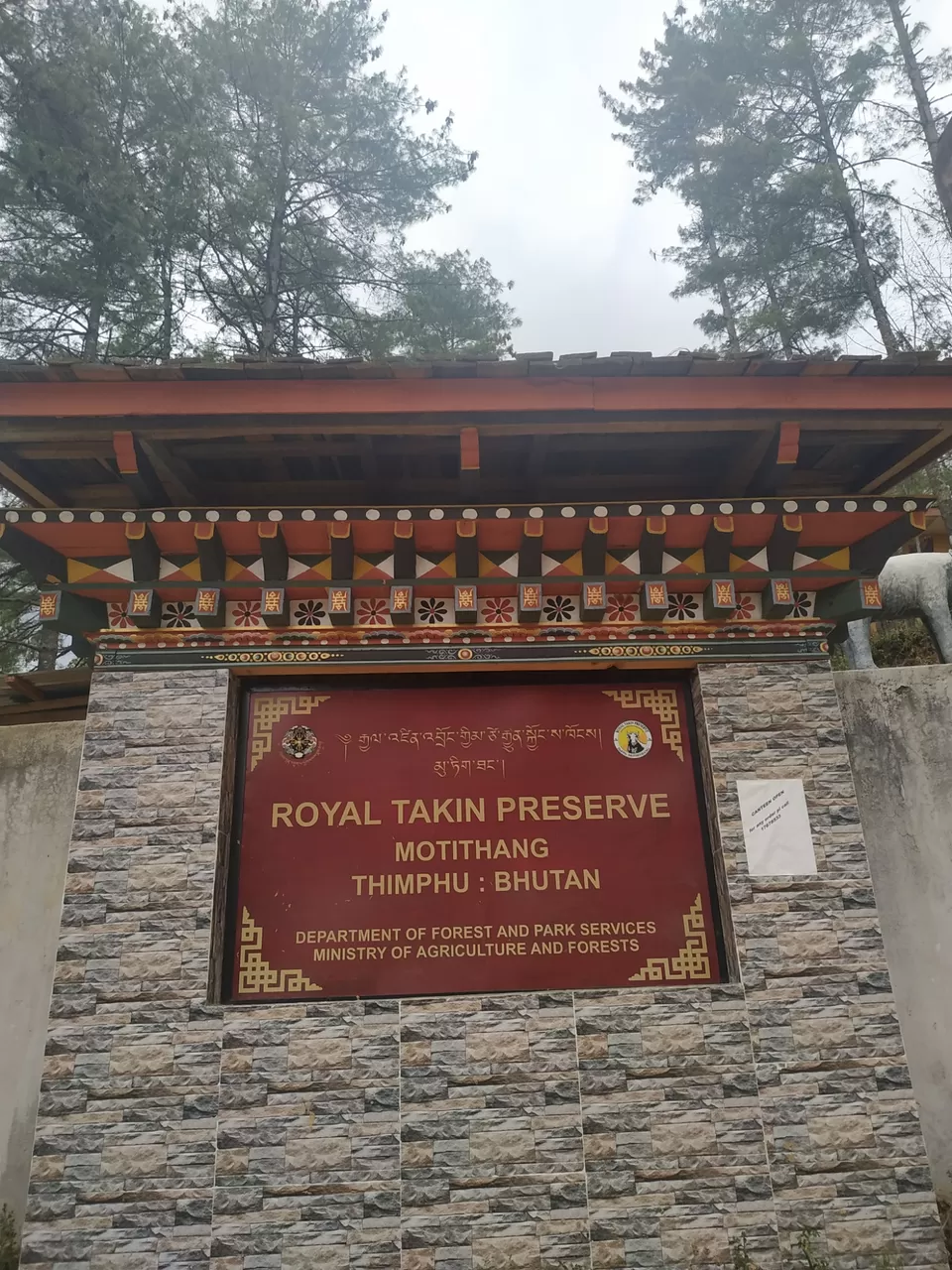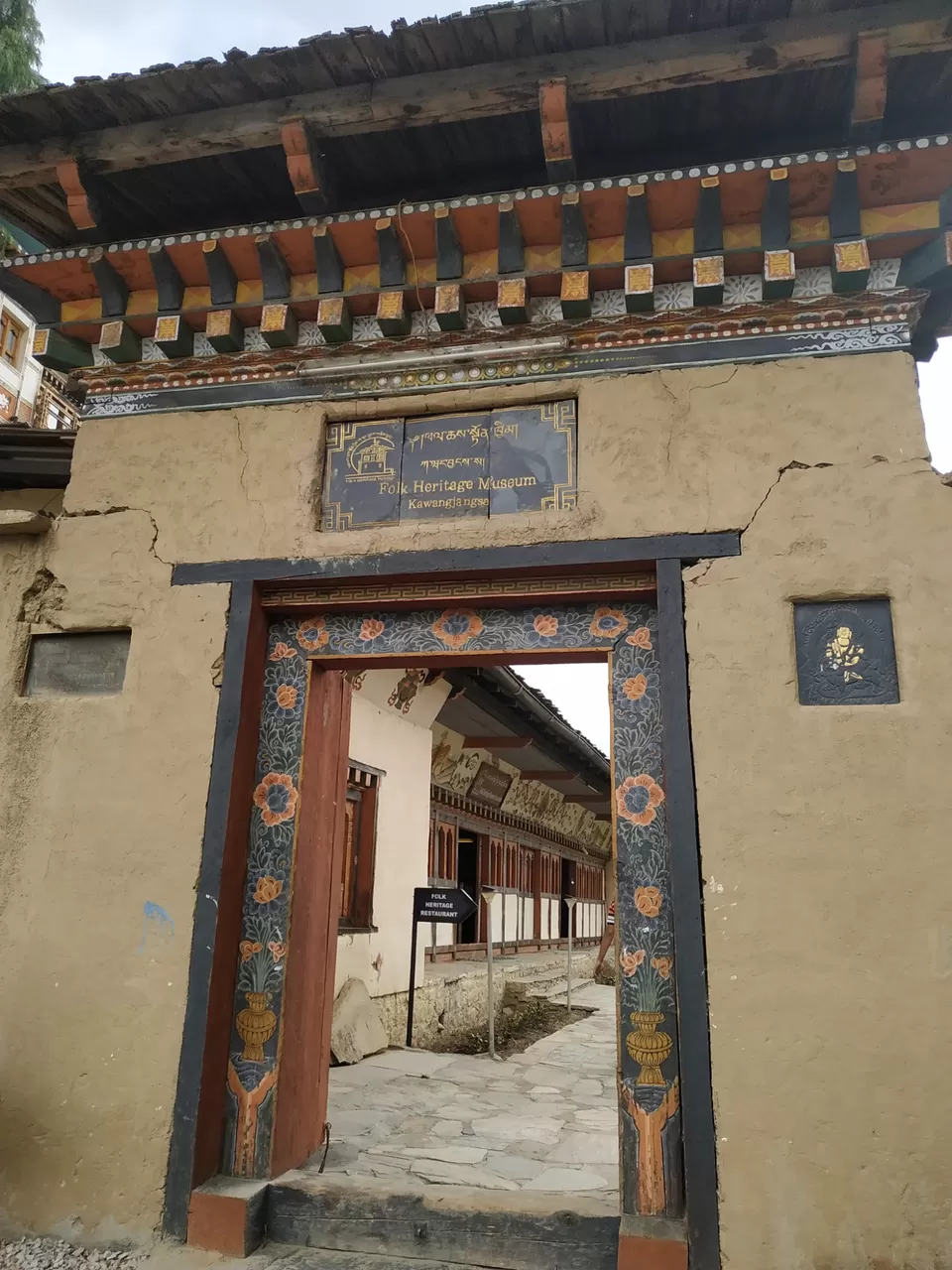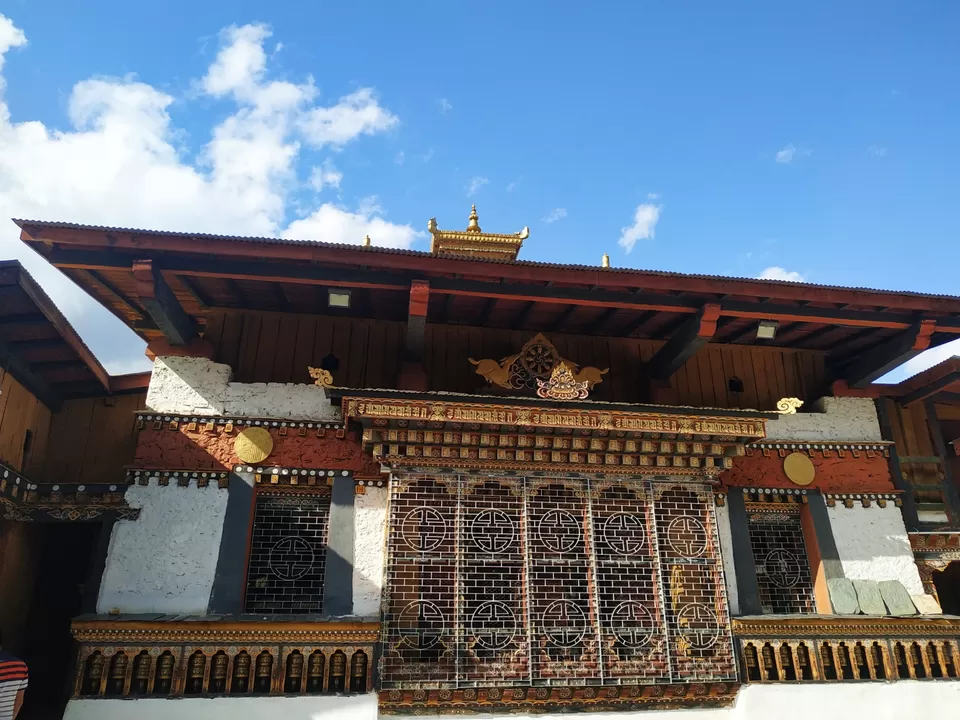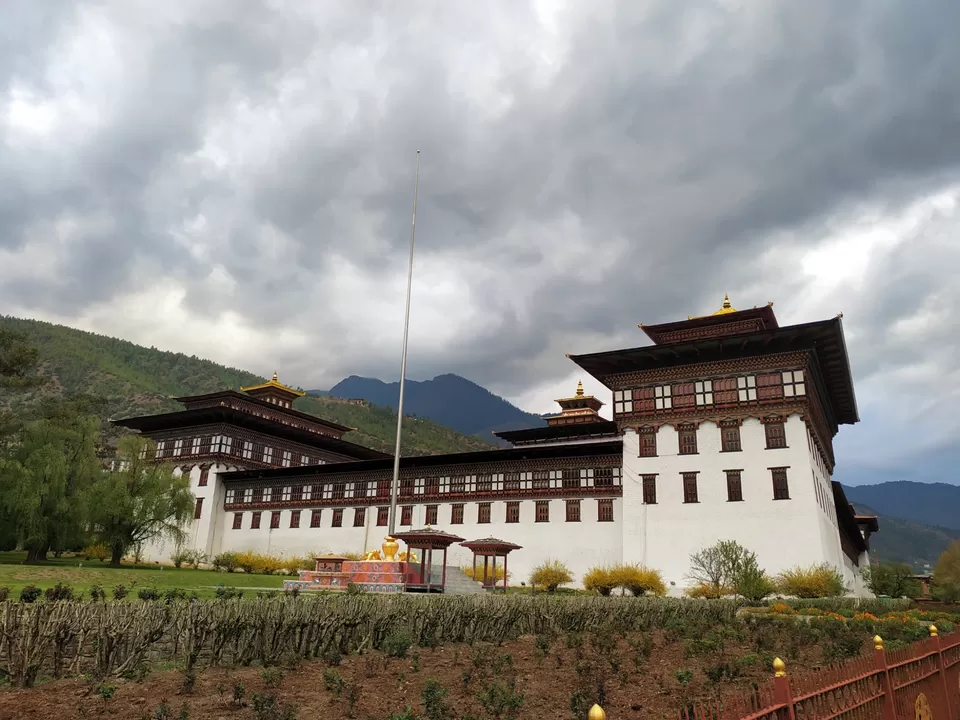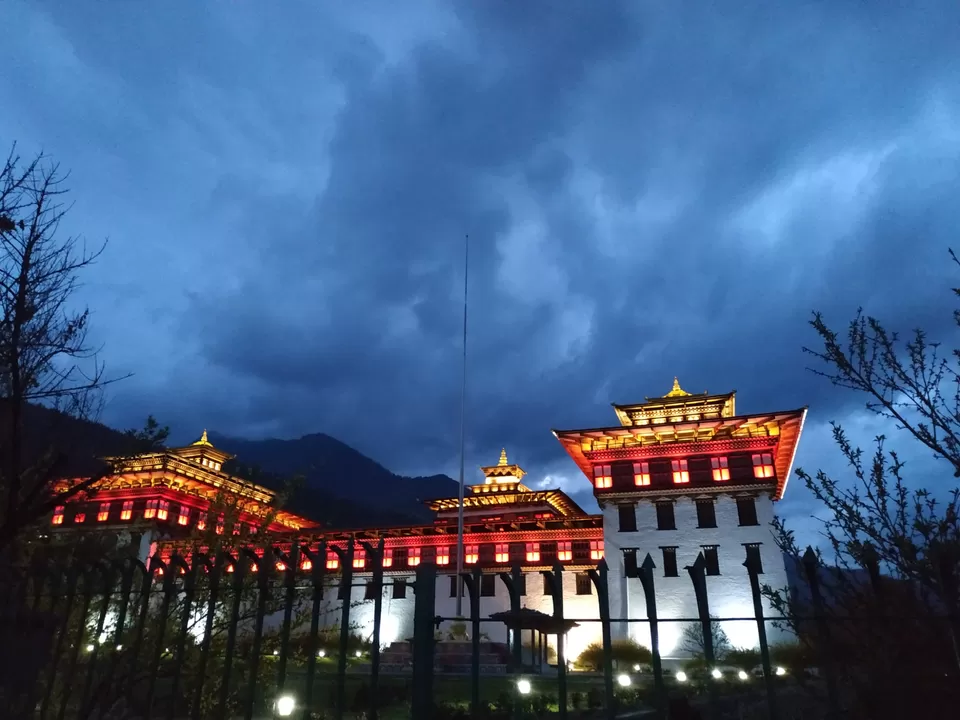 PUNAKHA
On the way to Punakha from Thimphu, you will come across a pass which is called Dochula Pass, a mountain pass that comprises of 108 memorial chortens. The history behind it: It is said that is made in the memory of all the people who died in the 2003 war. It has a mesmerizing 360* panorama view. There is also a monstery uphill from the pass.
Punakha is an attractive city where you come for leisure. Sit by the river, play games and just chill. Our first destination in Punakha was the Chimi Lhakhang. It is said that people from all around the world come here if they have issues related to fertility. Then we went to see the majestic Punakha Dzong, which is adorned on all sides by beautiful Jacaranda trees. This was the administrative center of Bhutan until the capital was moved from Punakha to Thimphu. We also trekked to the longest suspension bridge, one of its kind in Bhutan beneath which the breezy and sparkling river Mochu and Pochu flow.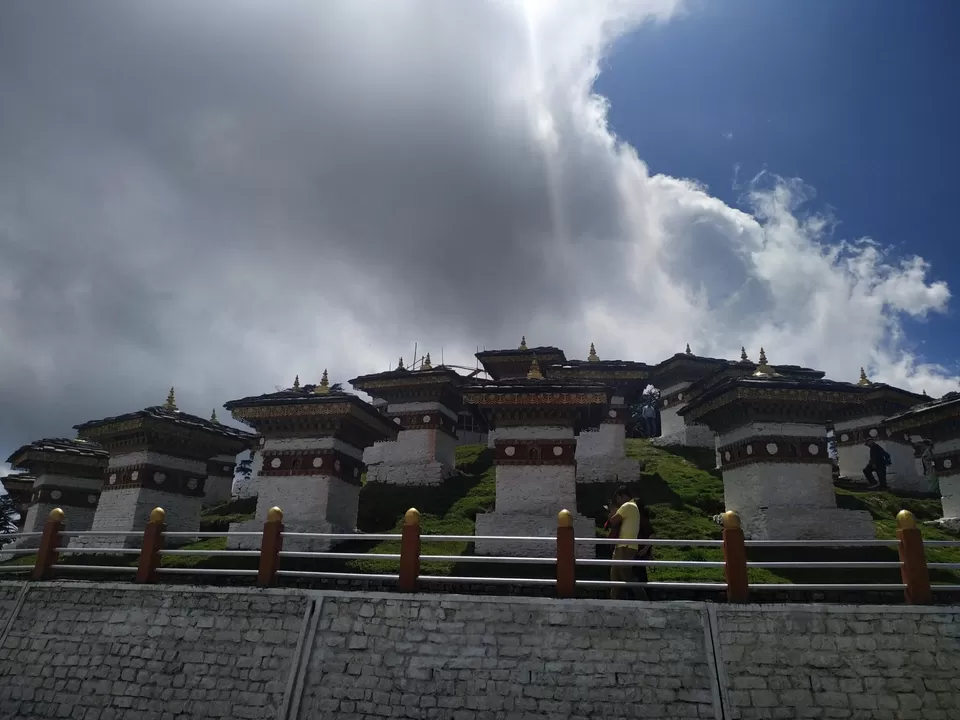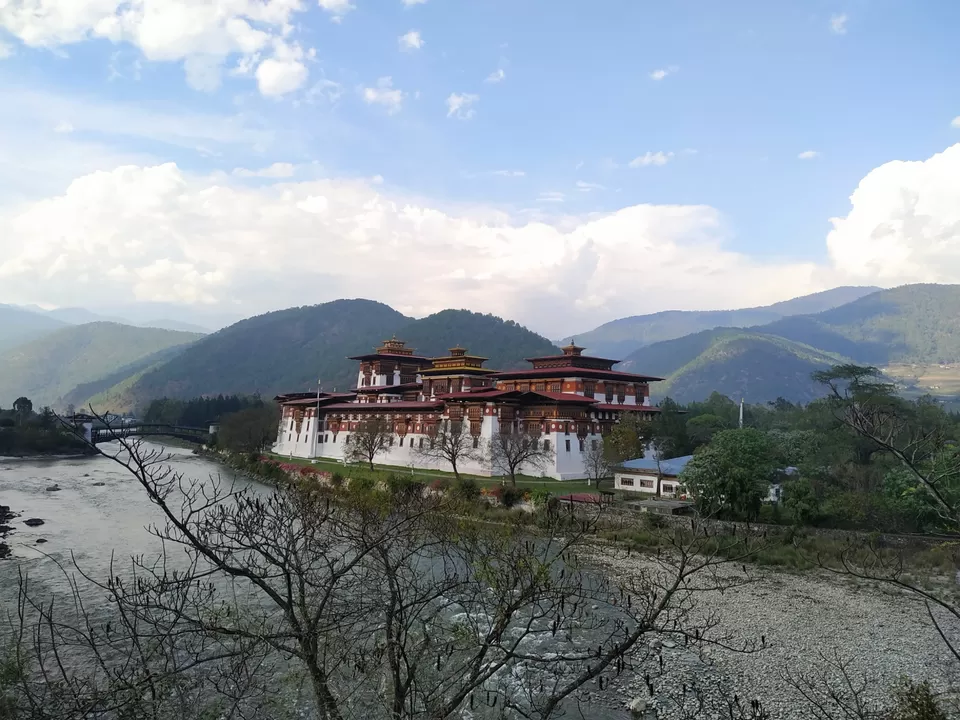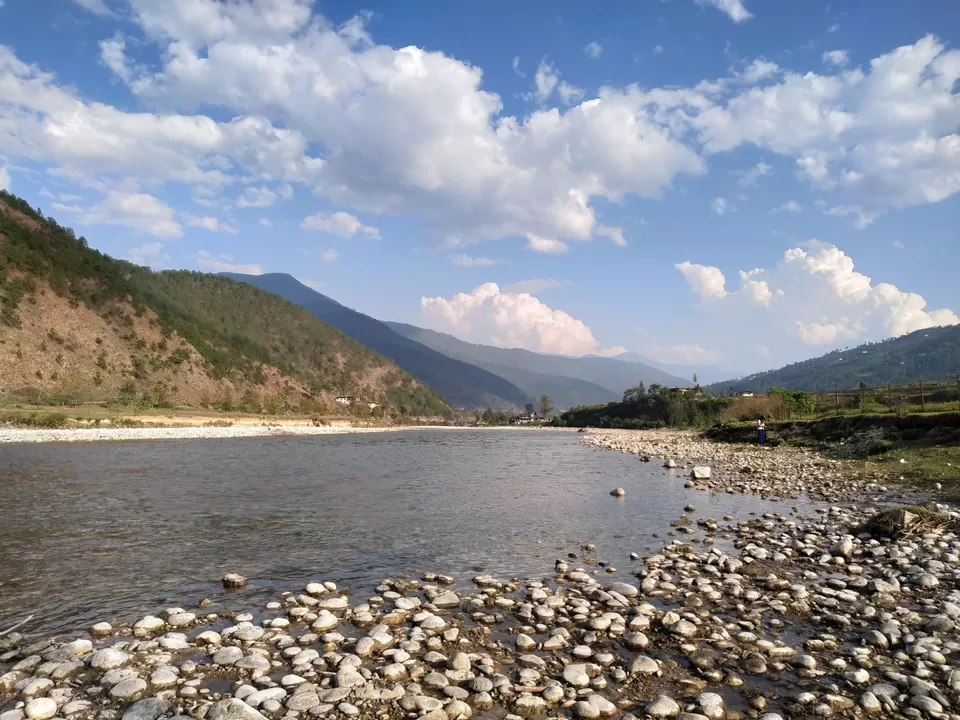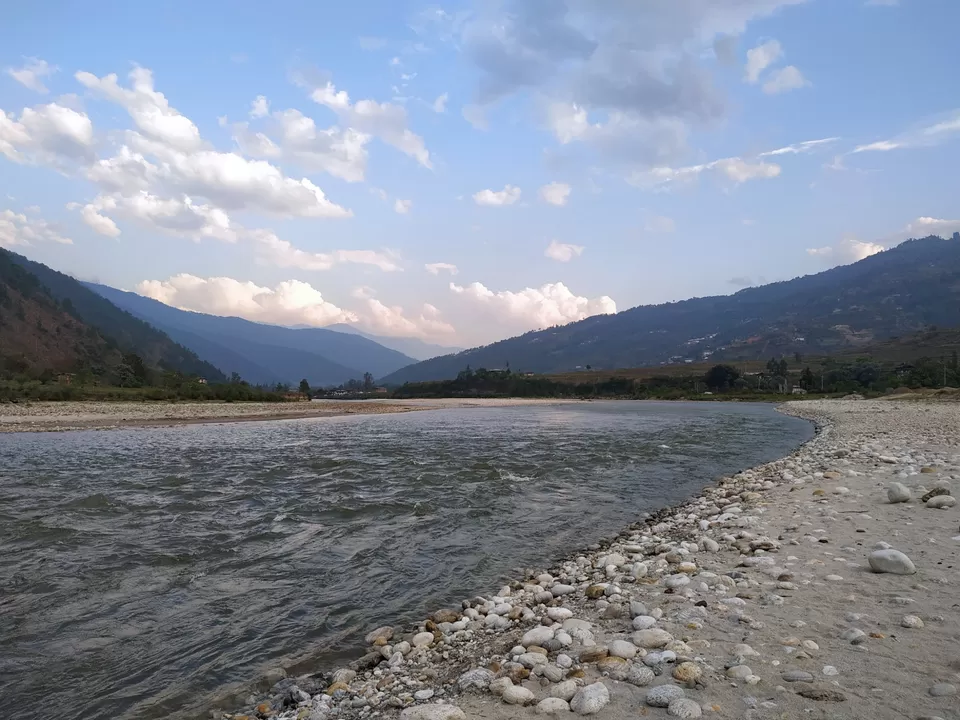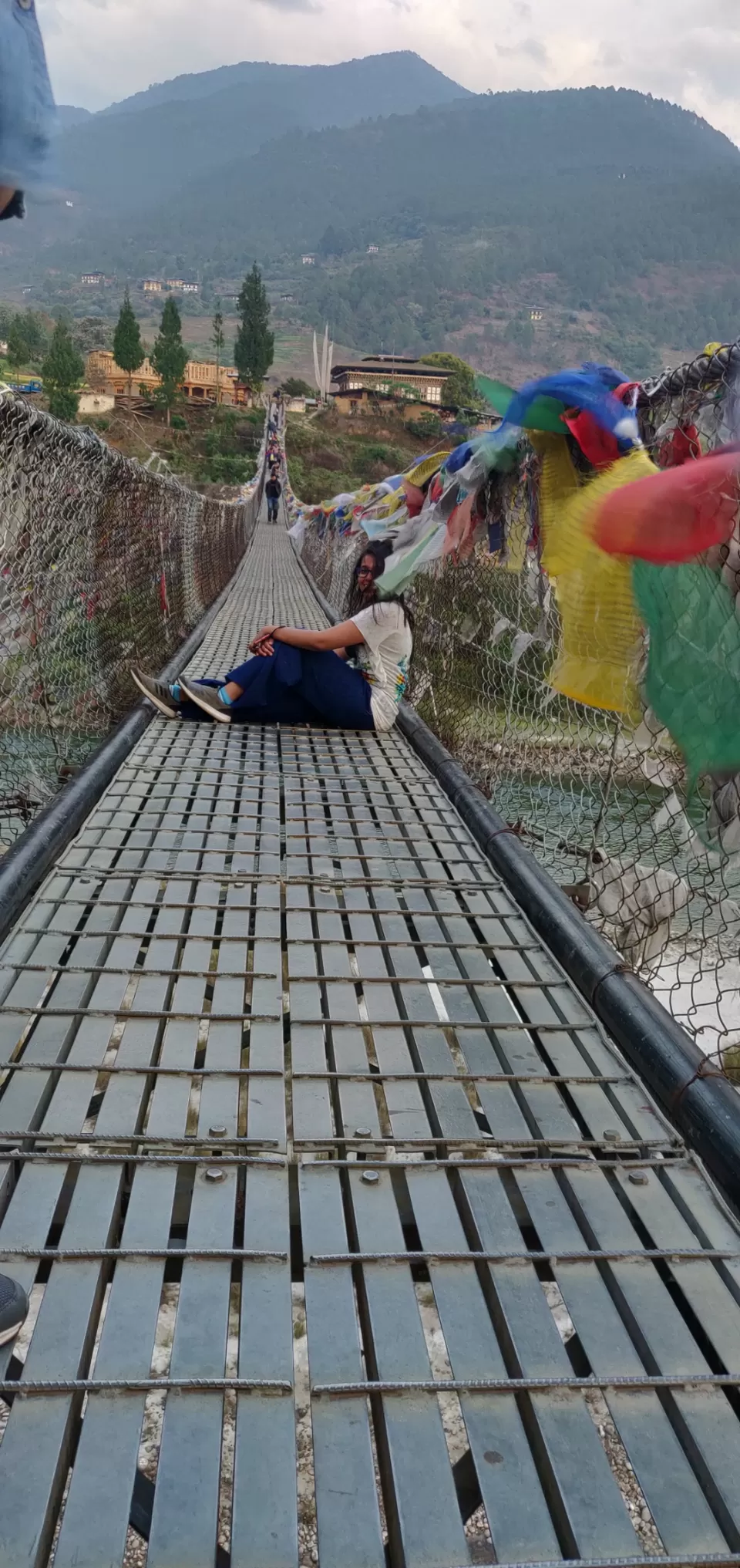 PARO
Paro is the only city in Bhutan with an international airport. This airport is also ranked in the top ten for being the most dangerous airports on the planet. Most of our evenings in Paro were spent shopping for souvenirs. The market here is expensive but more open to bargains than in Thimphu. The only highlight of Paro is to have hiked the Taktsang (also called Tiger's Nest). To visit this monastery, we woke up early and drove to the starting point of the trek. Reaching there, we had two options, either to go on foot or on a horse, we chose the former. On my way up, I went through what I'd like to call an emotional rollercoaster. From courageously walking alongside a horse on a very narrow path to patiently waiting for this monastery to magically appear in front of me, I experienced all the emotions. I met people from all around the world. We crossed fellow hikers and acknowledged how compelling their stories were and appreciated how far they had come by flashing smiles, trusting each individual we pass to tell us that we will be there soon. We all lifted each other higher (some literally, some verbally). Luckily, I had my sisters on this seemingly impossible path to a seemingly impossible goal. After a 4-hour trek and at an altitude of 3000ft, almost straight up(yes, seriously), found the breath-taking(literally and figuratively) monastery, Tiger's Nest. The way back down was no joke. You could literally feel the gravity pulling you down. Finally, after what seemed like ages, we could say that we had successfully hiked Taktsang. To help us soothe our sore muscles, we plunged ourselves in a hot stone bath.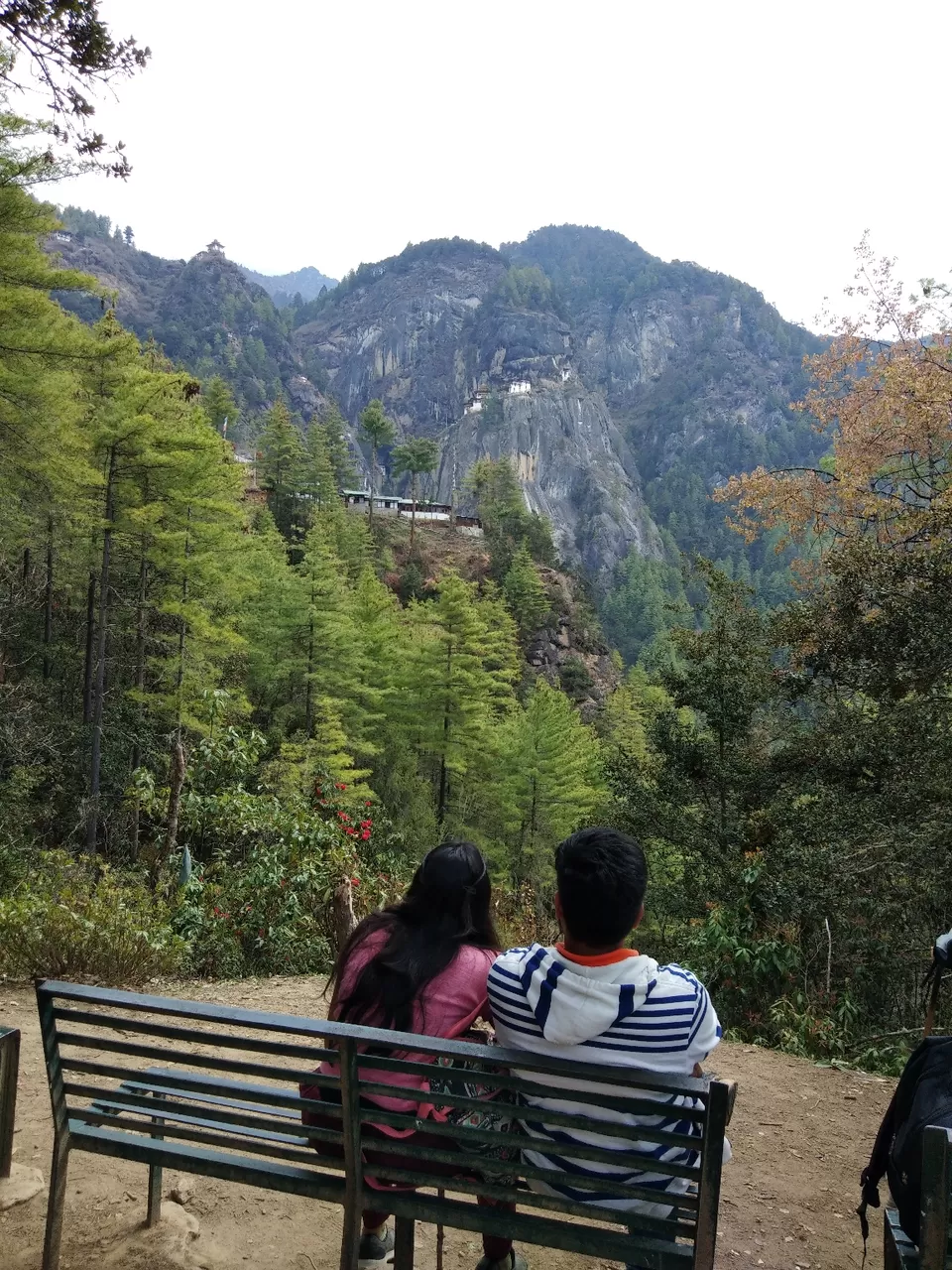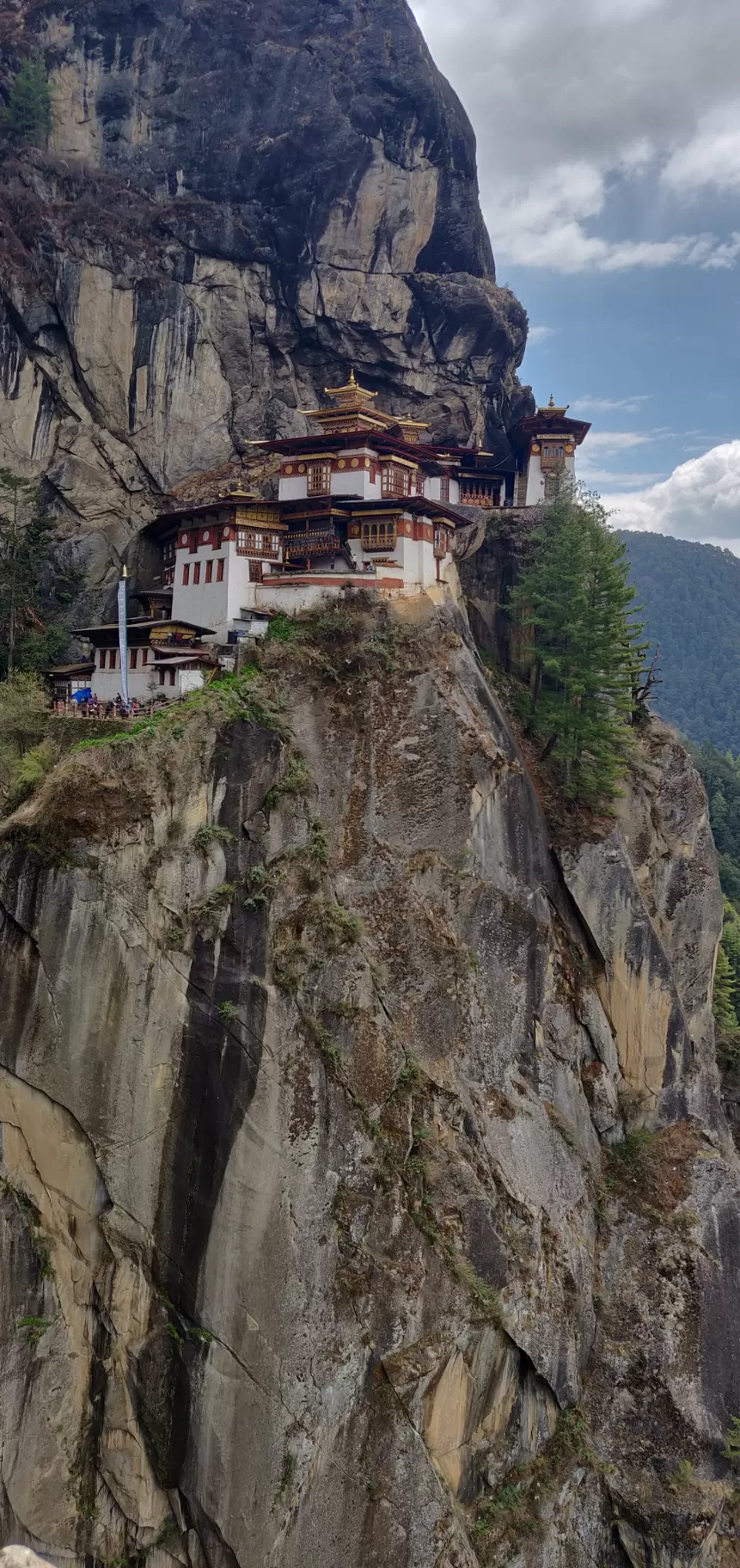 As promised, below I'll be listing down the names of places to visit in each city.
Thimphu
1. Takin Preserve
2. Folk Heritage Museum
3. Memorial Chorten
4. Changangkha Lhakhang
5. Paper Factory (Can skip)
6. Simply Bhutan (Must)
7. Tashichho Dzong
8. Buddha Point
Tip 1: If you are on a budget, look for homestays as they are beautiful and can help you blend in their culture.
Tip 2: Thimphu markets are expensive. You can buy souvenirs in Paro at lower prices.
Punakha
1. Dochu La Pass
2. Punakha Dzong
3. Chimi Lhakhang
4. Suspension bridge
5. Mochu and Pochu rivers
Activity: River-rafting
Tip: Try getting a resort by the riverside, the view will totally be worth it. You can also ask them for a bonfire.
Paro
1. Paro Dzong
2. Taktsang
3. Paro Market
Activity: River crossing. On the way to Paro from Punakha, you can do this.
Activity: Hot stone bath
Tip 1: Bargain as much as you can. Find shops which are behind the main streets, they offer reasonable prices.
Tip 2: Do try on their traditional clothes which is Gho for males and Kira for females (because any country's visit is not complete if you haven't tried their local food and outfits)
And that, my friends, is the end of my blog on Bhutan. I hope you all liked it.