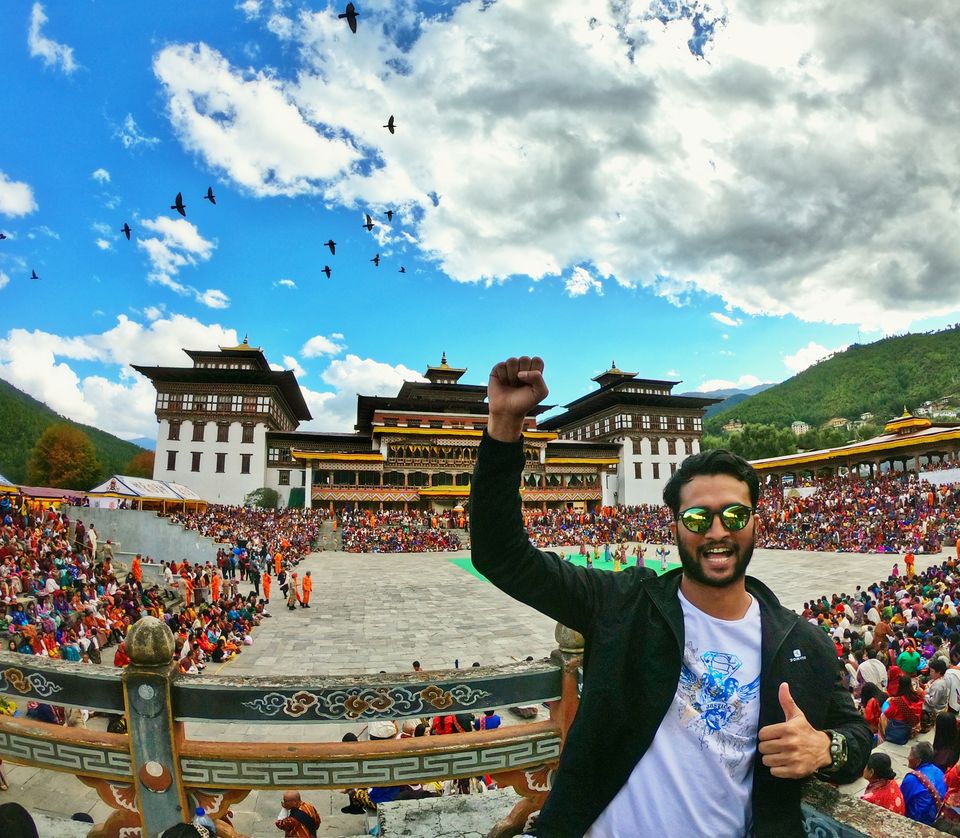 Bhutan was always in my bucket list, a country which offers so much to explore in just 4 days. To reach to Bhutan I took a flight from Delhi to Siliguri and then a train to Hasimara. After reaching to Hasimara railway station I took an autorikshaw to Jaigoan. Passing Jaigaon to Phuentsholing the border town of Bhutan is more easy than passing any metro station in Delhi. But going further inside to Bhutan requires permit. You have to have a voter ID card or a passport to get the permit, if you are going from India by land. It is really a tiring process, sometimes it may take upto 2 days. The permit office doesn't work on Saturday and Sunday and also on holidays, so do check the holiday list of Bhutan before making the itinerary. So, you get the permit from Phuentsholing only to go to Paro and Thimphu for 7 days, if you want to go to Punakha, you have to apply for another permit in Thimphu. Indian currency is acceptable in Bhutan same as it is acceptable anywhere in India. In just one day I visited my landmarks in Thimphu, I would suggest you to must visit Buddha
Dordenma and Simply Bhutan and Tashichho Dzong.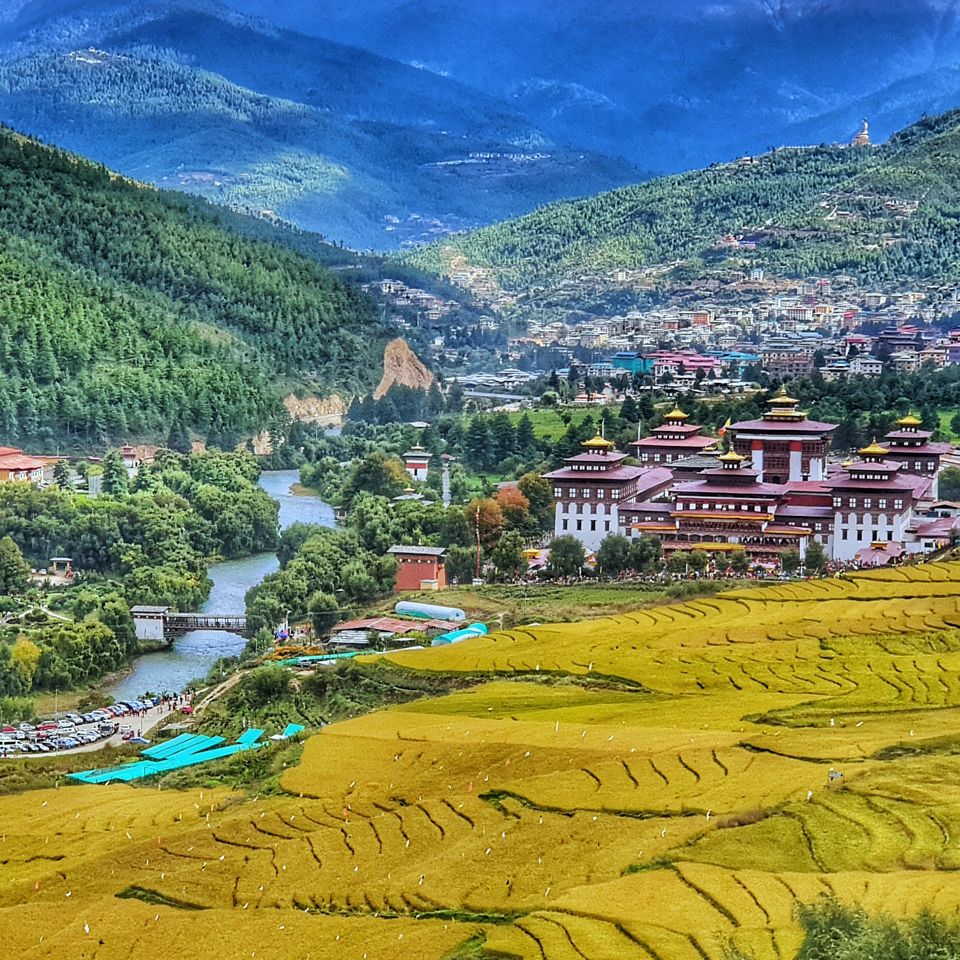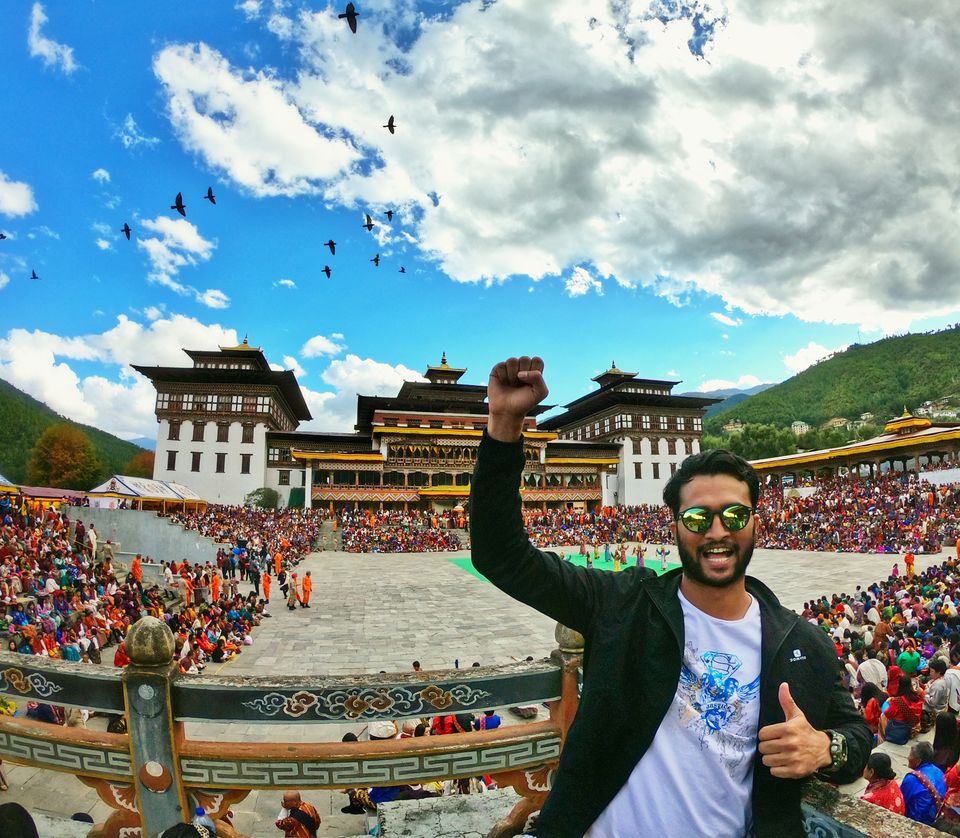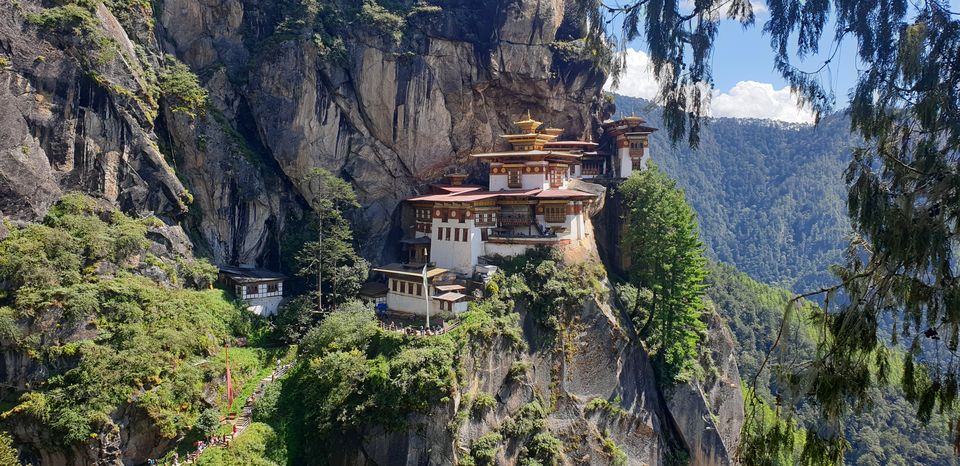 Paro which is appx 50 kms from Thimphu is just incredible. The Tiger Nest Monastery in Paro is the most iconic place in the entire Bhutan. It is also the most sacred place in Bhutan. It takes around 2 hours to hike to reach the Monastery. If you want to get inside the Monastery you have to buy a ticket from the base that costs 500 Nu. You are not allowed to carry and camera or phone inside the monastery. Anyways, I thoroughly enjoyed my trip to Bhutan. People are great and the culture is so beautiful
Accommodation: I booked my stay through @Airbnb in Thimphu. I shared it with 3 of my friends and I paid 2300. The manager of the homestay was amazing. He is so welcoming. My link to download airbnb app https://www.airbnb.co.uk/r/aloks1002?s=42 . You have to have a pre-booking of the hotel for the permit or else you won't get the permit. So, do remember to book a hotel before going to Bhutan.
For more info, you can message me on my instagram @singhvoyage. I have put more info on insta stories.
It is better to go with few friends so that you can share the taxi fare as it is hard to find public transportation in Bhutan. If you are going alone then better make few friends at the permit center.