Our plan was to fly to Kolkata from Bangalore and explore the city and then take the train to Hasimara, which is the nearest railway station of Jaigaon. We visited famous Arsalan biryani centre and the Victoria memorial.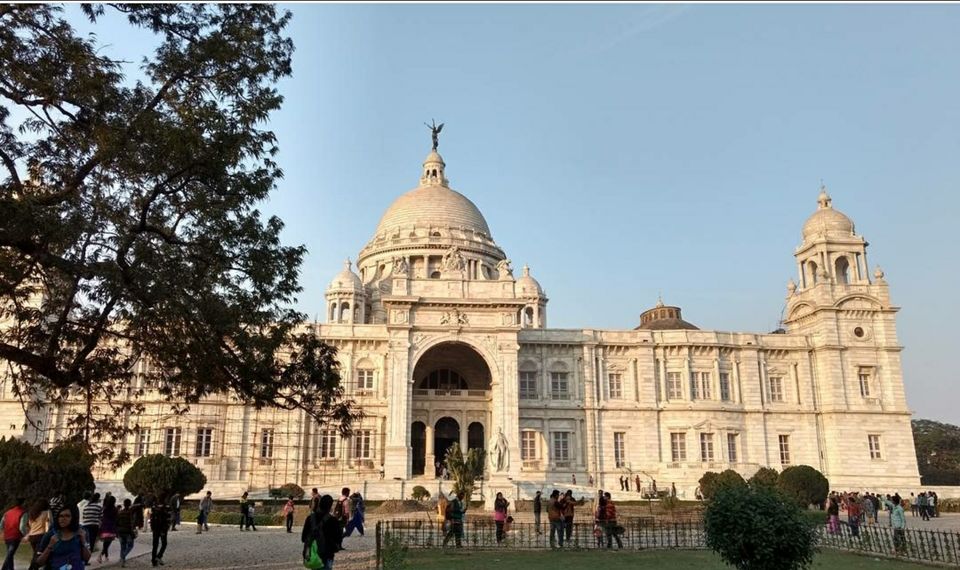 We reached Jaigaon, the India-Bhutan border city around lunch time. The plan was to stay here and take the permit from the Bhutan immigration office at Phuentsholing. After lunch we explored the Jaigaon and the Phuentsholing (since you can walk abd cross the border). The only major attraction for the tourist is Zangtopelri Buddist temple.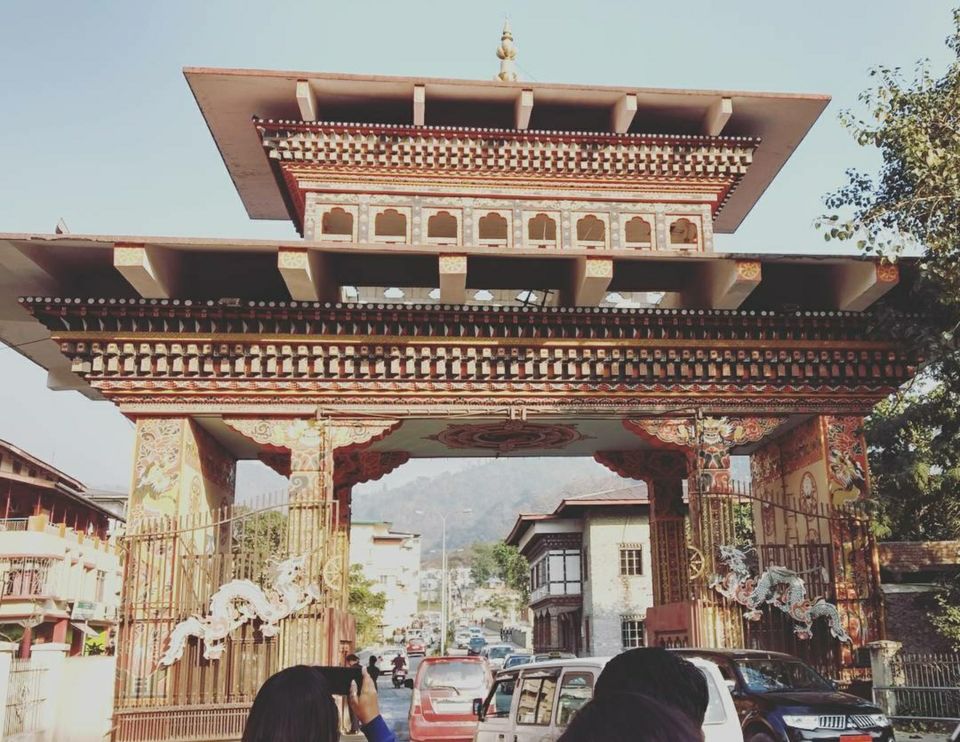 It's important to reach the immigration office earlier to get through the process fast. We woke up early morning and went to the office to get in first for the process. The few pre requisites for the permit are couple of passport size photos, voter id or passport original and the copy, your itenerary for the trip and details of few days' stay. The permit what you get from here is for 7 days. After getting the permit we hired a cab for the trip (We used the same cab for entire trip). It's easy to get one from nearby taxi stand. Our destination was Thimphu. The roads on the way to Thimphu are very scenic. We reached Thimphu in the afternoon and since the stay was already booked we checked in directly. After that we went to Memorial Chhorten a tourist attraction in Thimphu. In the evening we decided to just stroll through the streets of Thimphu. Since it was January the temperature was close to zero.
Our plan was to visit few places and then go to Paro. We visited Changangkha Lhakhang a Buddist monastery, Chagri Dorjeden Monastery and Golden Bhudha.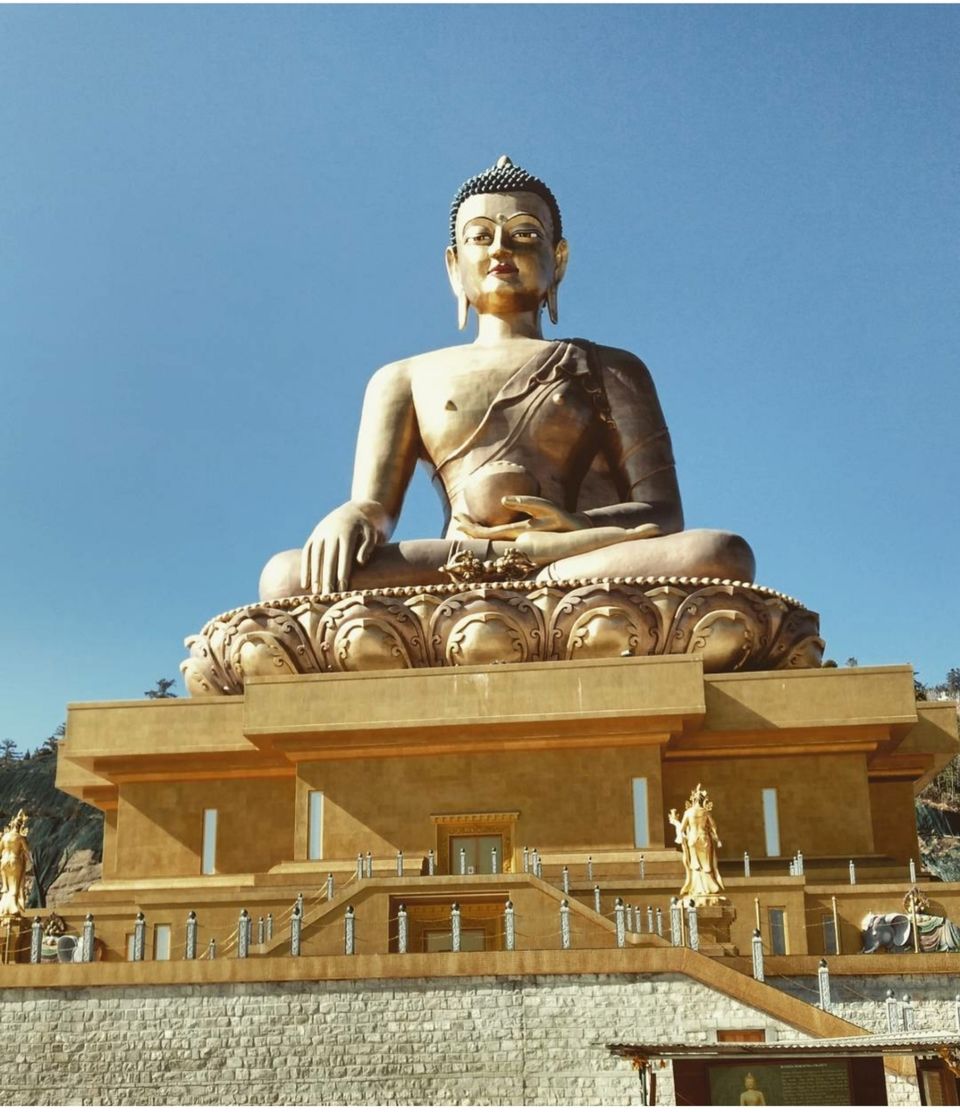 The day was dedicated to explore the city of Paro. We went to the national museum, Paro airport view point and Zuri Dzong fort.
The day was dedicated to the famous Tiger's Nest trek. We started early in the morning to avoid the crowd as well as to avoid the fatigue due to sun. This is a taxing trek and will take around 2-3 hours to complete the trek and reach the majestic Tiger's Nest. There is a small coffee shop half way through the trek if you want to take a break and refresh.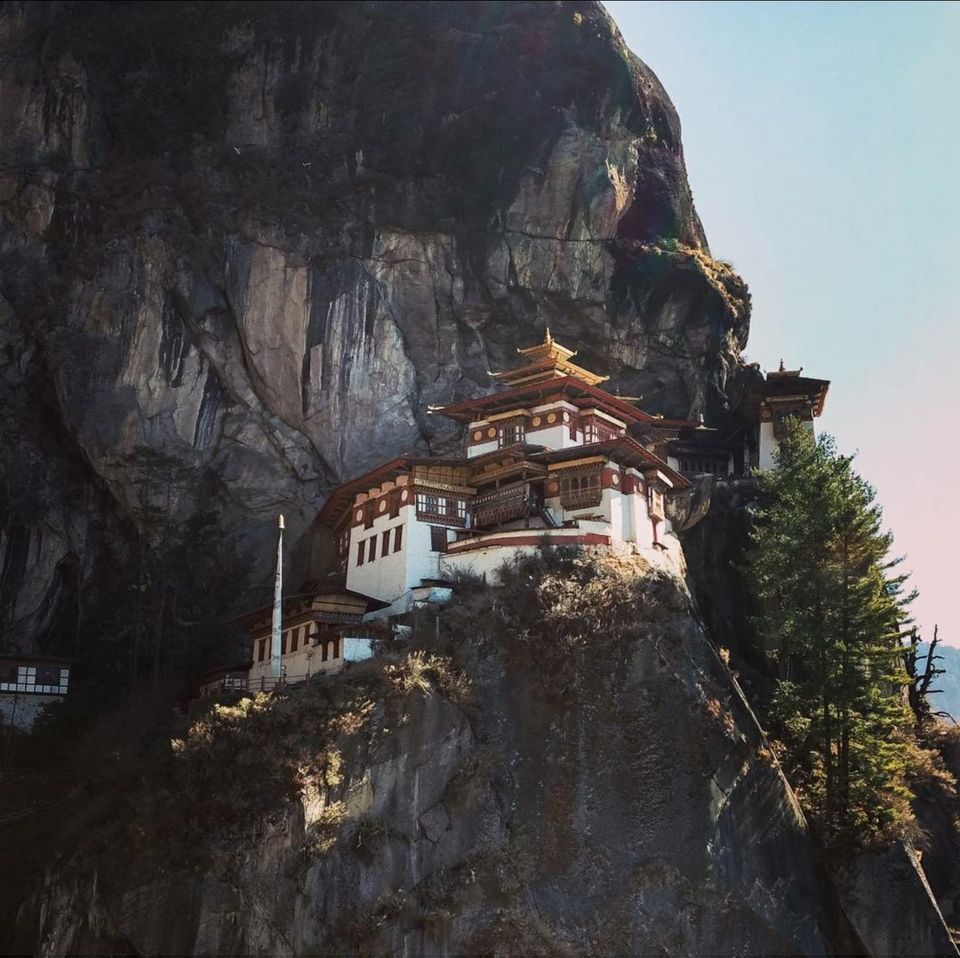 We checked out of our stay in Paro and returned to the border.