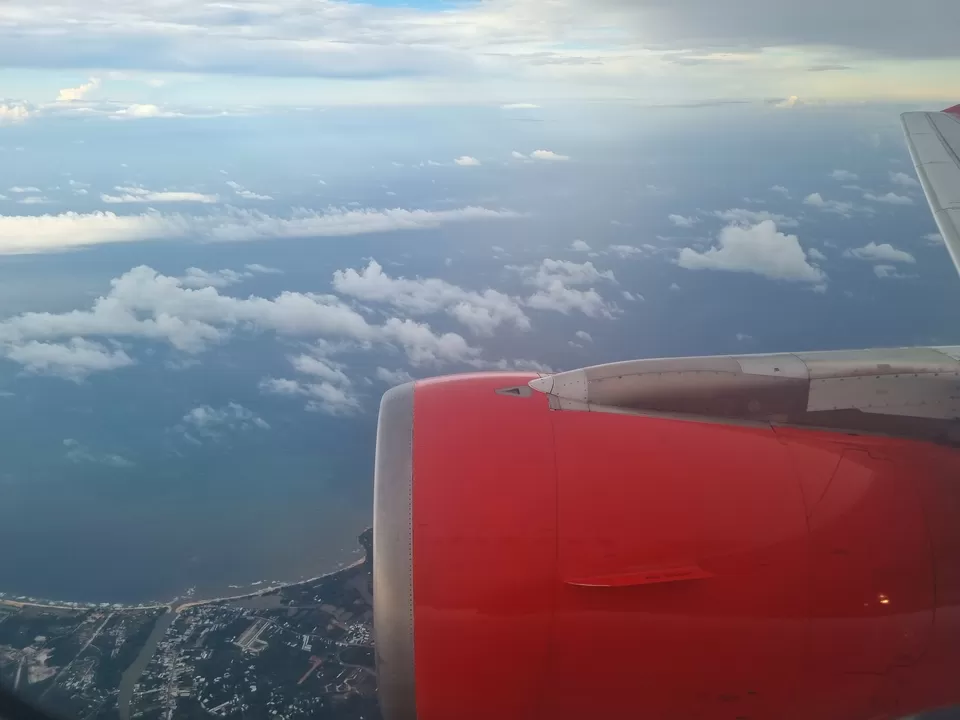 Settling into Vietjet
As I proceeded to meet my friends joining me on this trip to Vietnam, we reached the check-in counter for Vietjet. I was curious on asking them about the fact that Phu Quoc did not really mandate a Visa. I however, did take an e-Visa, but I wanted to check if the rumour on the internet that Phu Quoc not requiring a visa was true. It turned out it was true.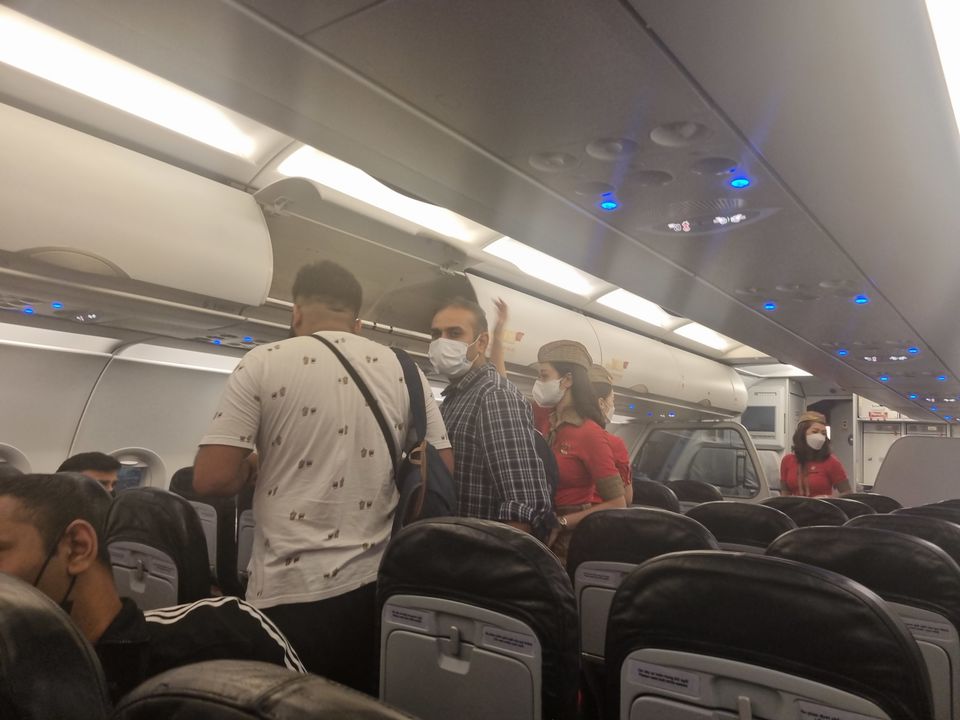 I walked to the boarding area on the moving walkway. 70B was our gate. It did not have many people besides us. I walked up to the lady manning the counter desk. She asked if everyone in my group had arrived. I said yes, and was about to ask her, why she specifically asked me that. Apparently Vietjet checks for all passengers, and if everyone who has checked in is at the boarding gate, they start the flight a few minutes earlier than planned. It's just been a week of operations for Vietjet India, and as a result with lesser passengers they can afford take the plane earlier than the scheduled time. It did not however happen on our trip. The plane was 10 minutes delayed
Myth Busting
1) Vietjet was called the Bikini Airline after an ad they did in 2014. The airline was anything but that. A lot of their PR talks about them as the Bikini Airline, but that was a one off impromptu dance that was done on one of their flights
2) No Visa Required Rumor- It turns out it was indeed true. It was no more a myth that existed in the annals of travel pages on the internet.
3) Vietjet has the worst service- The airhostesses were polite and were not having any high handed attitude towards the passengers. Usually this behaviour happens due to unruly mob behaviour of Indians travelling to South East Asia.
The Journey to Phu Quoc on VietJet
The flight started at 1:30 AM, and the lights went off soon enough. I was looking forward to sleeping and had no problems sleeping straight and upright. I seemed to have a positive dream, since I woke up happy and excited, and I glanced at my window to have first looks of the country. We were still flying above clouds and at 33000 feet, so there was no trace of land visible.
As we clocked about 4.5 hours of flying, land was sighted finally. A little sliver of land amidst the calm waves, with a whitish border outlining a greenish pastoral land which led to a hillock. No houses visible in this frame. We passed the hillock, as we flew around the island's periphery and then diverged out. The airline made a killling swoop turning and getting back into the island, before it landed after the entry on the eastern coast. First signs of Phu Quoc, had me seeing well made roads, a lot of greenery and a generally disorganised mass of metal, shops and trees in the areas adjoining the airport. This part of Vietnam had the rural charms along with being a Westernised cloned colony.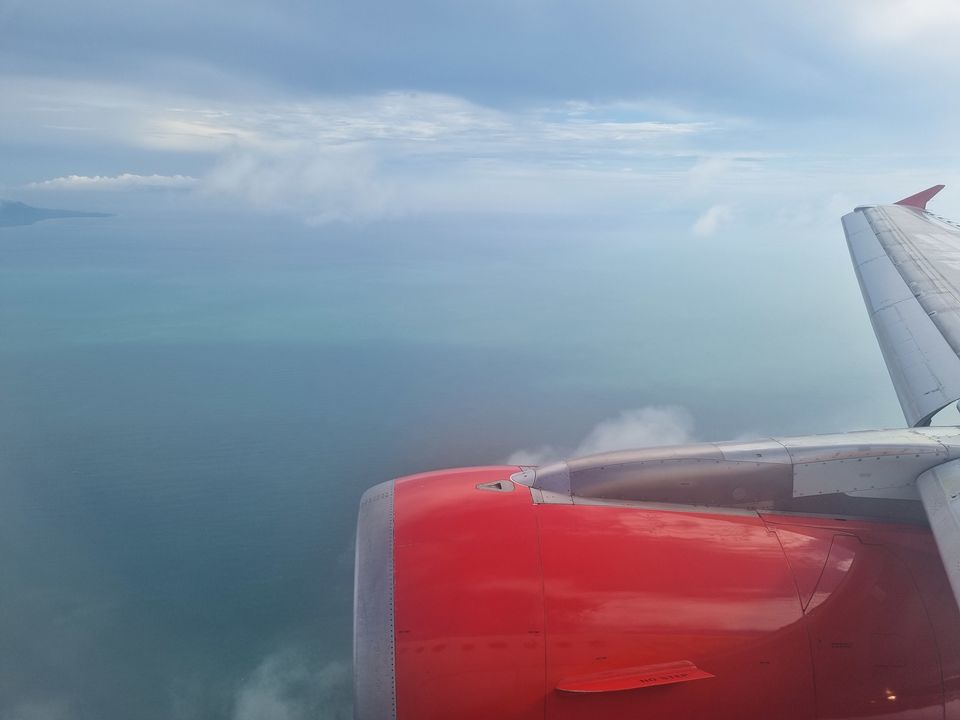 At Phu Quoc Airport
I had it confirmed that, Indians did not need a VISA to enter Phu Quoc at the immigration desk. I passed that in a jiffy without much trouble. On a flight of 80 odd people, I had about 65 people who were part of a corporate group that was here on an office trip. The rest 15 of us were travellers who were seeking adventure to the unknown by signing up for this new flight
Right past the immigration was a desk where we could exchange currency and buy a SIM. I had about 40 USD with me. I used 11 USD (220,000 Dongs) to buy a SIM Card with a 90GB Data Plan for the next 3 days. They seemed to either have a low data plan and a very high data plan and nothing in between. The rest of the 9 USD (out of the 20 USD note that I passed) came back to me as 180,000 Vietnamese Dongs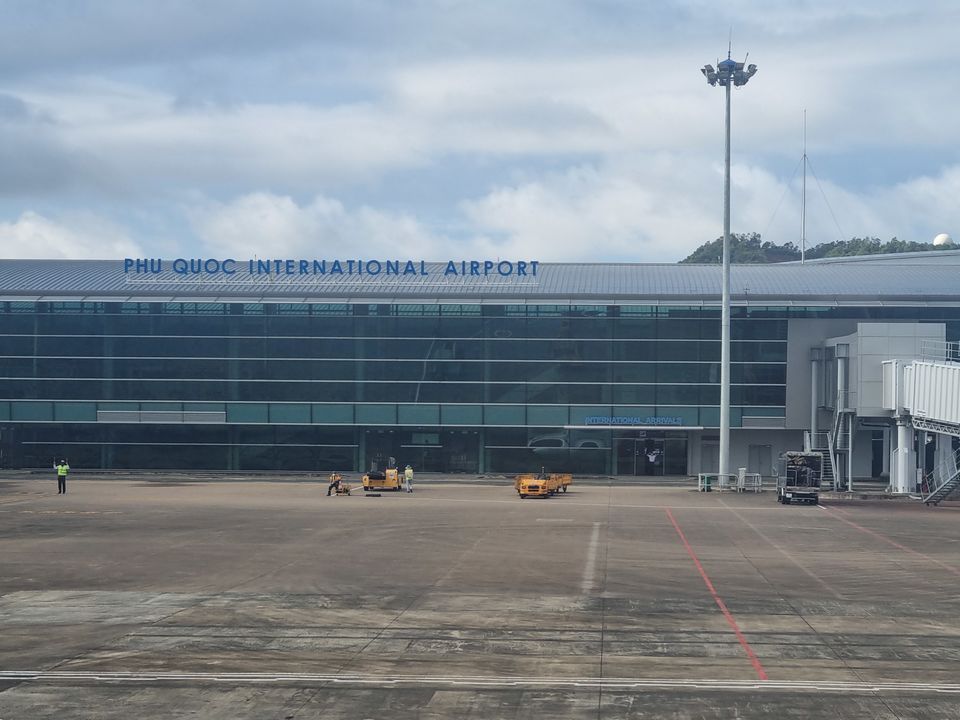 Pick Up to the Hotel
My friends and I had booked a sea side place, about 4 kms from the airport. We had a good value deal of about 3600 INR per day on twin sharing. They had sent an SUV to pick us up from the airport to the hotel. This was also the moment I discovered that Vietnam follows the US system of driving on the right. The sun was shining bright bringing a great contrast to the sights of the blue skies, extra blue sea and the greenery around. A new Vietnam adventure was waiting to be explored.