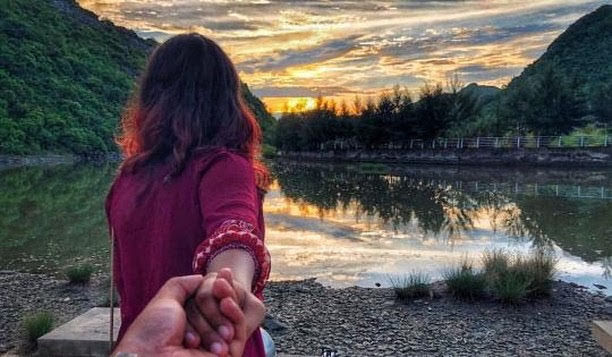 Flying to Vietnam from India ----
Airlines: AirAsia
City of Departure: Bhubaneswar
City of Arrival: Ho Chi Minh City
Transit via: Kuala Lumpur (You don't need a Malaysian visa if you book fly-thru tickets with AirAsia.)
Roundtrip Cost: 10500 INR ( I purchased 20kg baggage allowance for an additional 2200 INR. Also, purchase the in-flight meals here cause they're much cheaper when you pre-book them.)
Visa for Vietnam: Total cost 42 USD.
There are 2 steps as follows.
Step 1: Apply for an e-application choosing your intended duration of stay (1 month, 3 month or 6 months) and if you want a single entry or multiple entry visas. It's a simple procedure and the approval letter will be sent to your email ID within 2 days. The cost is about 17 USD for a single entry visa.
The visa letter is a complete invasion of privacy as it's a weird letter with 15 odd names stating their intended date of entry and exit from Vietnam and from which country they belong to.
Also, I recommend waiting until maybe 2 weeks before your departure to apply for this. Because I'd applied months ago and my AirAsia flight got preponed at the last minute and I'd to re-apply for the visa and lost out on 17 USD unnecessarily.
Step 2: You will get a visa on arrival at the airport in Vietnam after you pay a stamping fee of 25 USD. You have to pay in cash, so keep it ready.
Stay - Phan Anh Hostel ( Booking tip: If you book via booking.com then you get genius discounts so it can help you save a lot of money)
Take bus number 109 from the airport for 5000 dongs (around 15 INR) to the last stop. The hostel is right in front of the bus stop in an alley. Or you can use Grab (the local Uber cab service).
Pro Tip: Keep your luggage on the floor of the bus or else they will count your bag as a person and charge for it.
What to do? - Explore the backpackers' area. Dive into the coffee culture of Vietnam. Sit on tiny chairs that face the street and just sink it all in! The nightlife is amazing. You can just walk around the walking street and mingle with the crowd. And while you do that you will notice these ostentatious, skimpily dressed girls handing you brochures... although they look like hookers and reminded me of Vegas, they are not! They are just inviting you for a relaxing spa session. Nothing more :P
Shopping - I'd save this for the last day if you're returning via Ho Chi Minh, because why add unnecessary weight to your already heavy backpack?
The Ben Thanh Market during the day and The Night Market (it's at the same place as Ben Thanh but on the street. It's magnificent to watch the entire market being set up in a span of few minutes) offer the same stuff but at different times. Be sure to bargain as much as 70-80% of the price they say.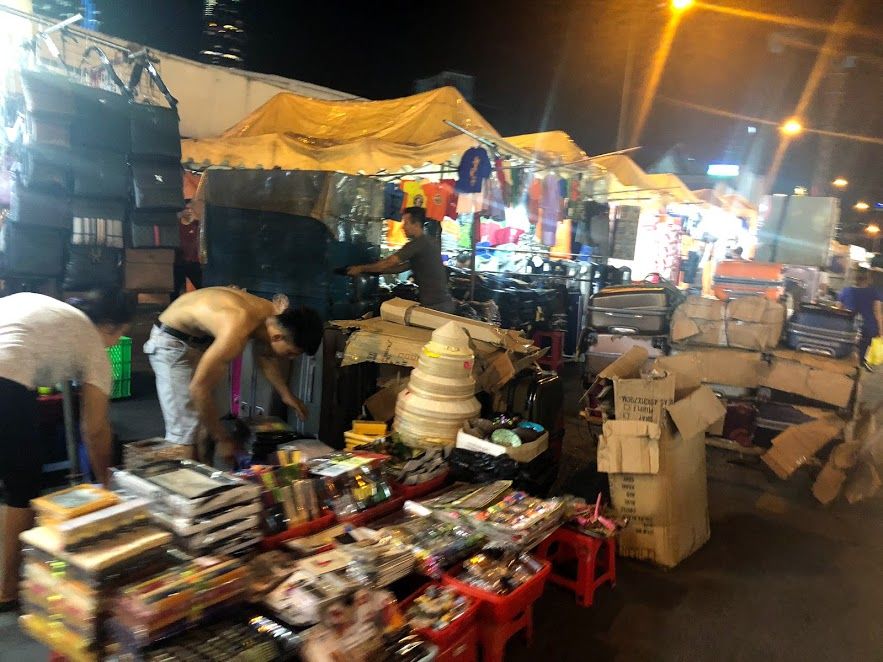 I sat at a store and observed this vendor, she quoted a bag for as much as 800,000 dongs to one customer and 100,000 to another and sold it for 60,000 dongs to yet another.
The Box Market has amazingly cute stuff but the prices are a little higher.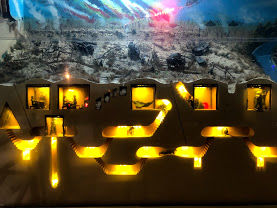 Vietnam has an intriguing war history. Their freedom struggle is unique in a lot of ways. Firstly, women constituted a major chunk of the army. And secondly, they'd an underground tunnel network all through Vietnam which kind of worked like the shell of the tortoise but way better cause not only did they hide and live inside the tunnels, but it was how they transported weapons, food supplies, treated wounded soldiers, formed war strategies and so on!
Now Vietnam is famous for its tours and trips. They have them like seeds in a pomegranate or water in ocean or morons in Trump-land. Most of them are nothing but a money-making scheme to hoodwink the affluent. So, don't fall for them.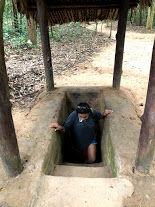 You can visit the Cu-Chi tunnels on your own. I chose to the less visited, less crowded (as always) Ben Duoc tunnel. No need to book a tour. Here's how :
Board bus number 13 from the main bus stop (near Phan Anh) in district 1. It's an AC bus but still hot. Carry loads of water in order to stay hydrated. Trust me you will need it.
Get down at the last stop. Take bus number 79 to Ben Duoc tunnel. Ask the conductor in advance to get you down at this place :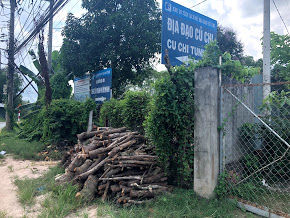 It takes about 3 hours and costs 14,000 dongs.
Entry ticket is 90,000 dongs and includes an English speaking guide.
I flew to Haiphong. It's better to book the domestic flights in advance as they can get pretty expensive last minute. Also, Vietnam is a LOOOOONG country and you need to take a domestic flight or two if you want to visit the north as well the south of it. I underestimated the length and ended up missing out on a lot of good places.
Rent a motorbike. I got one for 50,000 dongs per day. I was lucky because they charge 100-150,000 dongs per day almost everywhere.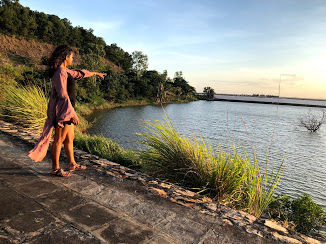 Visit the Do Son Beach. The beach is very crowded and not all that great but en route you can stop at a lot of beautiful places. And it's a fun ride from Haiphong.
Eat Korean food! They serve you this whole platter of complimentary food which is very filling that you end up wondering why you even ordered the main dish at all?!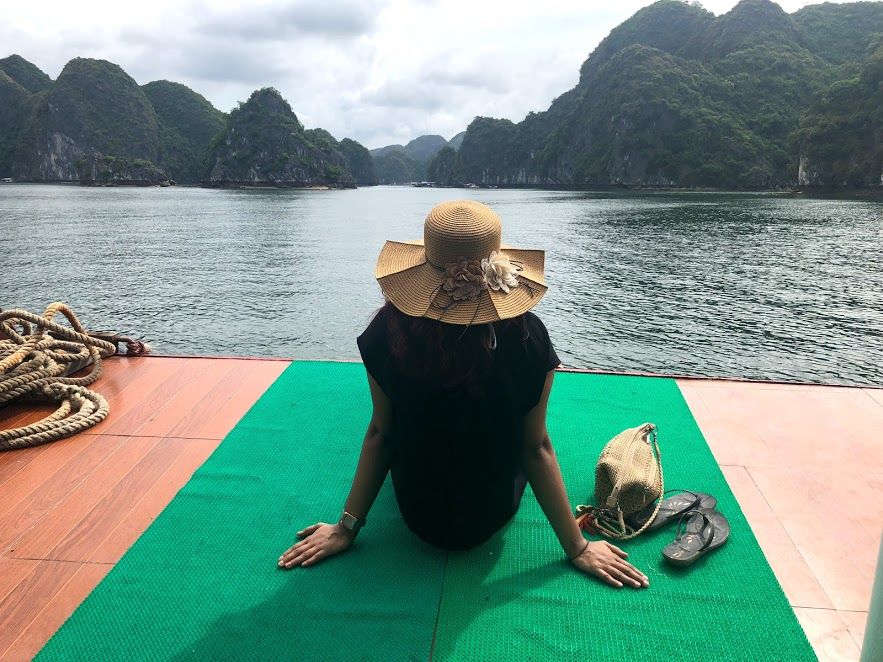 Lan-Ha Bay and Halong Bay day tour with Cat Ba Ventures is superb! It costs about 29 USD per person and includes lunch, kayaking, snorkelling etc.
P.S - If you have time then do head to Halong City and visit the Poem Mountain to get an incredible panoramic view of the Halong Bay from the top.
Canon fort is alright. It also gives you a top view of the limestone mountains.
The capital city of Vietnam is so old and charming. The architecture is simply exquisite. You can visit the various traditional villages of silk or pottery.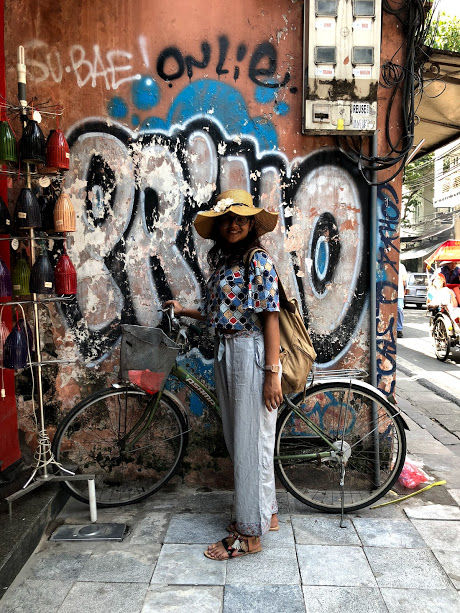 Take a Futa line bus to Phong Nha city
The bus drops you in front of the Gecko hostel so be sure to book a stay nearby as the bus arrives at this place at an unearthly hour.
The Paradise Cave was a big disappointment for me personally. It was spectacular no doubt but I felt it was very artificial and touristy, not my kind of a place.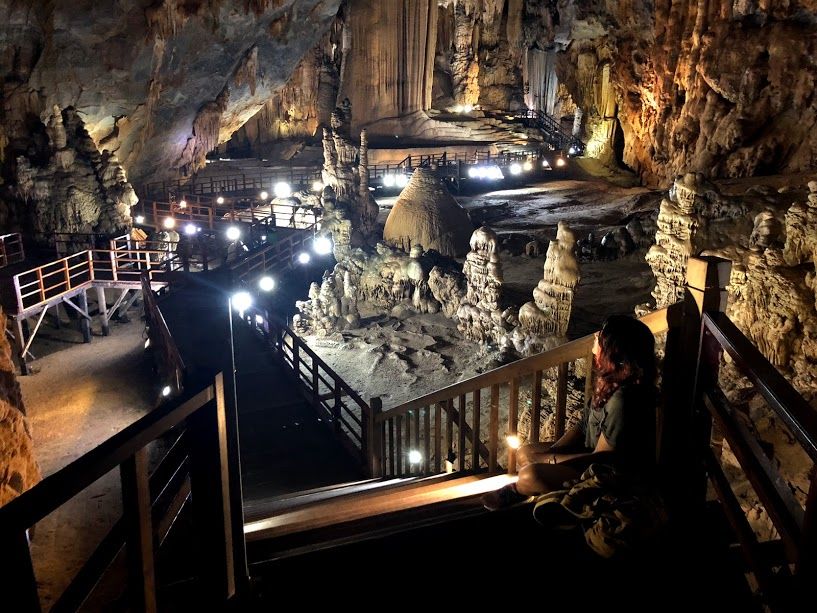 I couldn't visit the Dark Cave which is supposedly more natural and adventurous. It's a tad bit expensive but if it comes to choosing between the two, pick dark cave!
Roam around and explore the unexplored. The north of the river is apparently unexplored as a map challenged me to do so.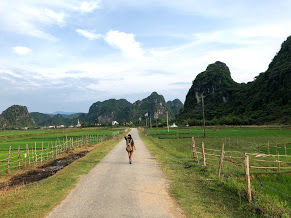 The city of ancient citadels, pagodas, and the Perfume River. Well, well, well, the entry to the imperial citadel is quite pricey and I'd suggest paying for it if you're interested in such structures and are ready to walk through in the scorching heat.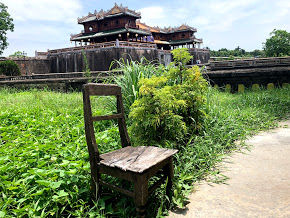 For me, the highlight of Hue was visiting this lady who made conical hats for a living and she had just one arm! It was absolutely inspiring to watch her make the hats so efficiently and wonderfully. Her courage and dedication are truly striking!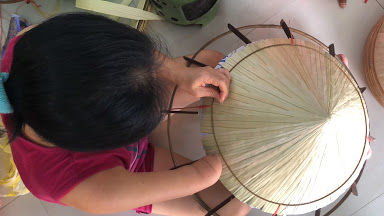 The walking street is great fun too. You can just walk around, enjoy the street performances, haggle with the vendors and get a good deal. Eggshell painting is quite famous here and you get lovely vibrantly decorated eggshell painted earrings.
Take a train to Da-nang. The train journey is breathtaking because you view the crystal clear azure water of the China sea from a cliff on which the train line runs.
Hire a good motorbike and ride uphill to the Monkey Mountain. It's a short hike up to a bird's eye view of the city meets the sea.
On Saturdays and Sundays, the dragon spews fire and water ( the song of ice and fire? :P ) at the Dragon bridge. To enjoy a good show, take a spot on the pavilion on the same side as the dragon head.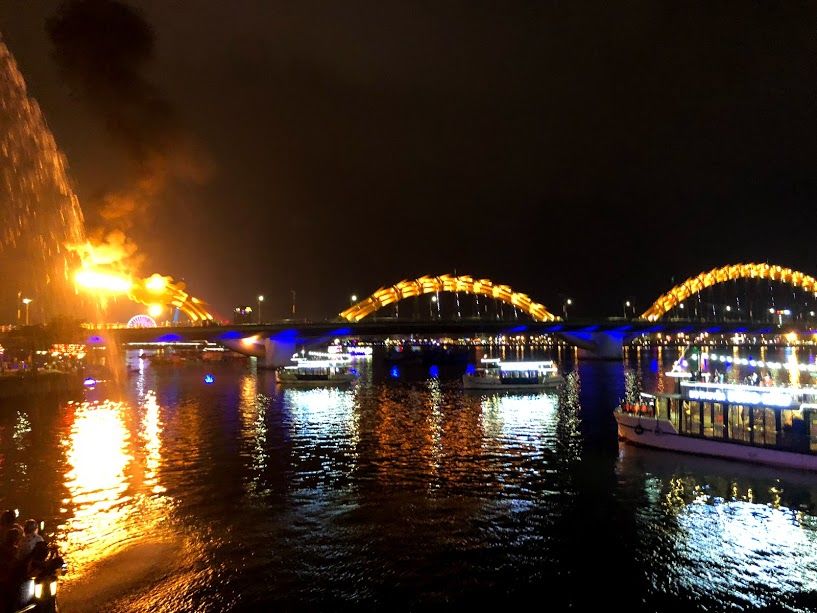 It was exhilarating to watch the show in my raincoat, completely drenched.
Just go to the nearby beaches and be lazy. Or not. :P The round fishing boats called coconut boats are damn cute.
Take a bus to Hoi An.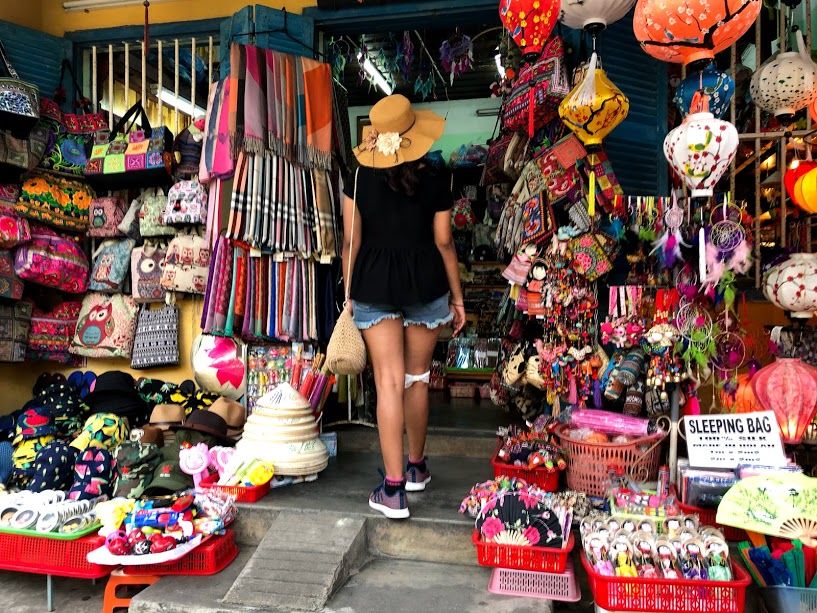 Hoi An is SO beautiful that you would not want to leave. It has a very unique old-school charm about it. The old quarter streets are all lit. literally. with lanterns everywhere. In the shops, and if you look up too. The town is so decorated that you fall in love with it. It's very romantic. The night market has some mouth-watering delicacies. Do try them/ But at the same time they have hanging dead frogs.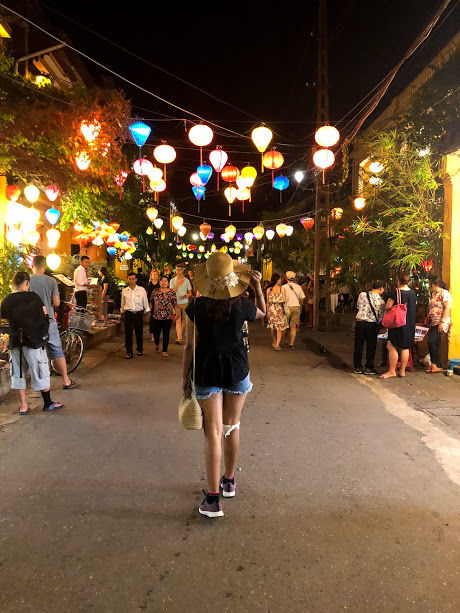 Hoi An free bicycle tour run by university student volunteers is an astonishingly great experience. You get to make new friends and learn about the offbeat places around Hoi An like the Kim Bong Village. They run on Tuesdays, Saturdays and Sundays. You can check their website for accurate details.
This town has the highest tailor density per square foot or something like that as I read on the Lonely Planet travel guide. People come from all over the world to get themselves customized dresses. You just show them a picture of the dress you want to be made and choose the fabric after which they'd take your measurements and give you the final outfit in a day or two. But beware of the many hoodwinkers and fraud shops.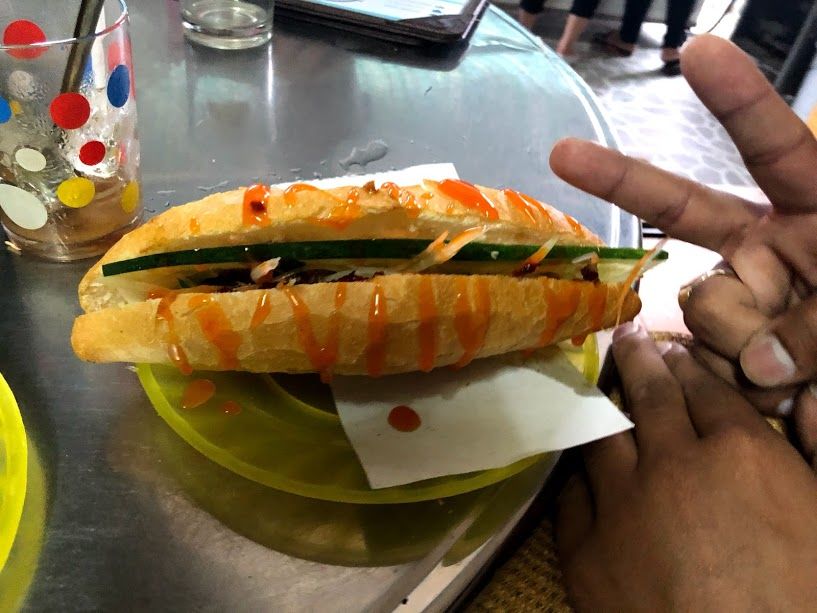 Banh Mi of Hoi An is world famous. According to the late chef Anthony Bourdain, the best place to have Banh Mi in Vietnam is in Hoi An and I second that. Madam Khanh Banh Mi Queen or Phi Banh Mi are awesome places.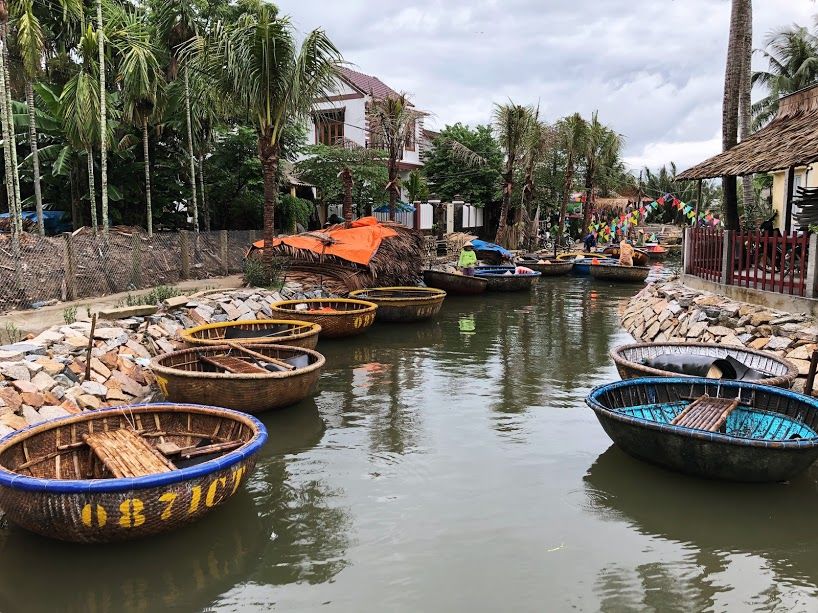 Visit the Coconut village and take a boat ride if you want. I even saw a crazy boatsman making these boats dance with the tourists in it!!!
I took a bus to Nha Trang. And to avoid the city life, I went to a beach resort some 30km away from the city. It's called the Doc Let Beach. And it was peaceful! The sea was calm and relaxing, the tide was low, the water very shallow (you could keep walking into the sea and just groove with the waves), and there's a loudspeaker which plays chants in Sanskrit for a tranquil effect.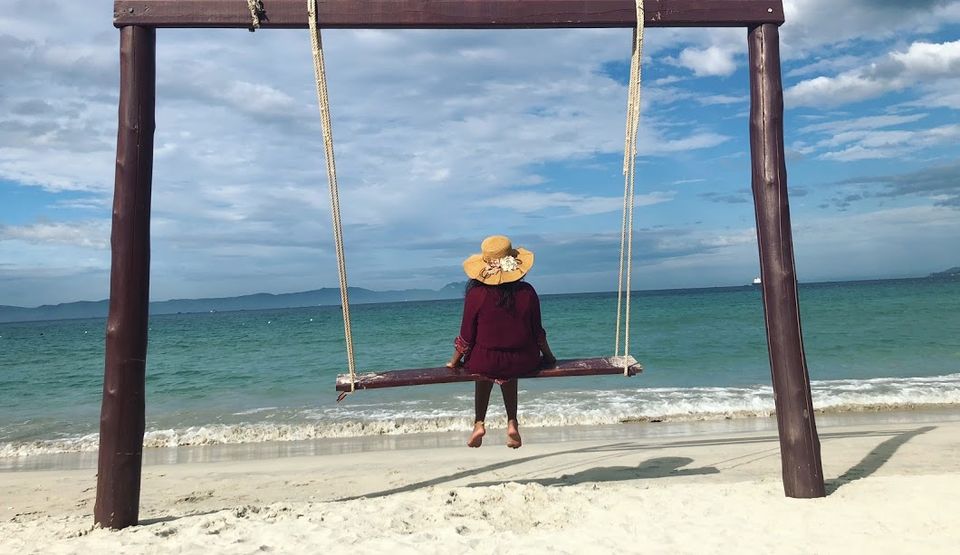 The resort is filled with Russian tourists who treat you somewhat like a celebrity and click pictures with you and are so gleeful about it.
After 2 days at the resort, I returned to Nha Trang. Honestly, there's nothing much to do there. And I was stuck there for 2 extra days as it was the weekend and I couldn't find a bus to anywhere else. I wish I could have utilised those 2 days elsewhere. But, what's the point of crying over spilt milk?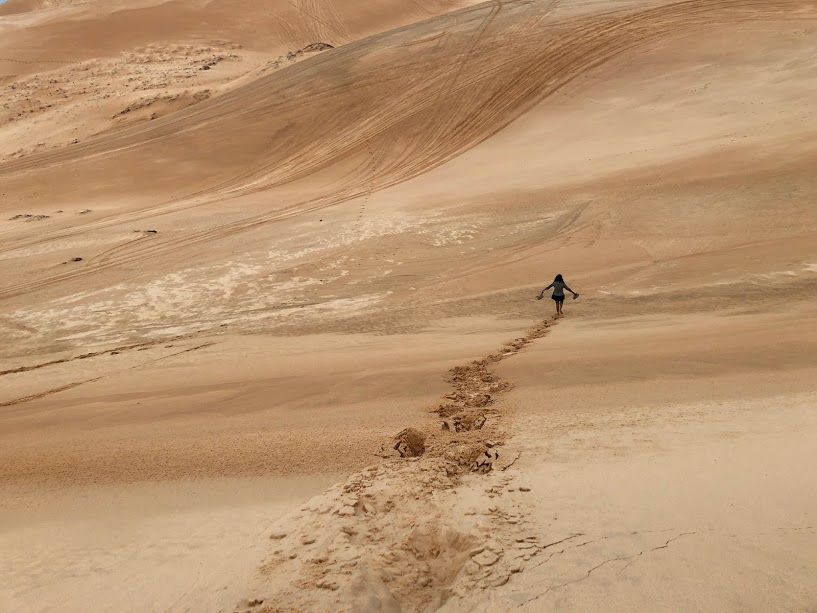 Mui Ne is a backpacker's heaven. From fun beach shacks to gigantic sand dunes this city has it all. The massive white sand dunes were a pleasure in every aspect (if you're lucky enough to go there on a cloudy day) as there was no sun to suck energy from every cell of my body, there was a salubrious wind, there was a really great positive vibe about that place with not many people around. I sat there for a long time introspecting life and death. Just seemed like that's what the place was meant to be for.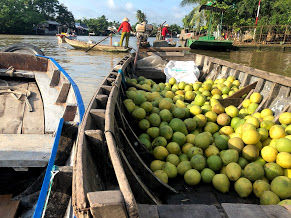 Take a bus from Mui Ne to Ho Chi Minh City and then another to Can Tho. It's the biggest city in the Mekong Delta and is famous for it's floating markets. The best part about these markets is that almost everything is run by women. They are deft oarsmen, efficient vendors and such kind-hearted souls.