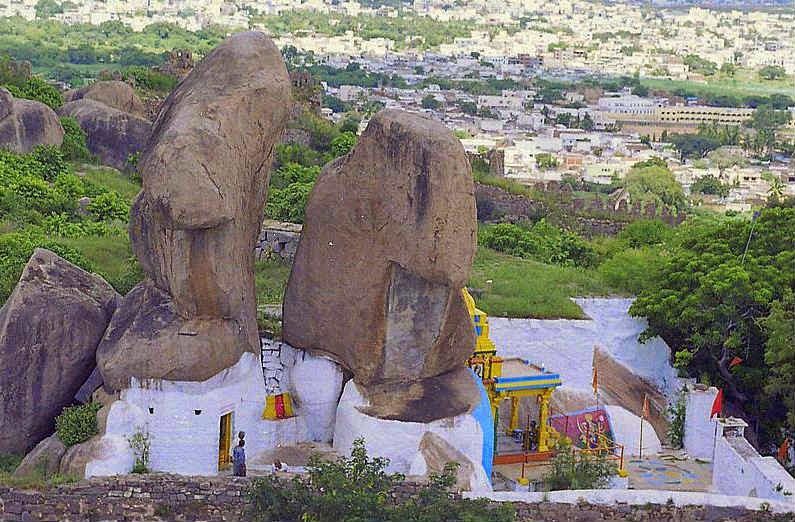 First of all, very much congratulations of all the people of the New Age. Along with the beginning of the new year, Navratri, which is worshiping various forms of Goddess Durga, is also being started today. Navratri of the Goddess comes twice in a year once in April and once in October. Devotees are camping in the Goddess temples throughout the year, but these days, we have come here that there is a gathering of devotees with faith and reverence in the Goddess temples on the lines. If there is no hope of going to any Goddess temple, then thinking that in the last few years, the Goddesses seen in the last few years remember the mother through the discussion of the temples. In this sequence, small blog posts go to the court of Mother Rani.
Travel date -25 December 2014
Starting from Hyderabad, this city is known as the legacy of the Nizams. With the combined capital of Andhra and Telangana, this city has many tourist spots along with its many tourist sites. You will definitely find people in this blog a little bit about the sights here. Apart from all this, there are some small temples which have not yet been able to identify any particular identity, they walk in such a temple today and put hajra. Yes, I am talking about a temple about which you will be surprised by reading, it is very possible that many people find that this place is not so much like sharing but it is very important to share it with my point of view. Because it is a symbol of the brotherhood of citizens living anywhere in our country.
All people will be familiar with Golconda Fort of Hyderabad. It is a huge and strong fort, but it will never discuss the issue of its magnum opus, just here, in the upper part of the fort, Jagadamba visits the Mahakali temple.
Golconda Fort is situated at a distance of thirteen kilometers from Hyderabad. Here the sound and light related show is also organized at night time. The fort is spread over a very large area and every part of it has its own history. It takes two hours to climb the fort, and then climbs up to the palace of Taramati climbing and then there is a temple in the middle of two rocks. This temple is known as Mahakali Temple. The surprising thing is that the name of this temple has been written in Hindi as well as in Urdu.
It is understandable that it would have been built only during the time of Hindu kings, but after this, even after coming to the hands of a fanatic Muslim king like Orangzeb, this temple is still safe, then a little bit of dawata then comes to mind. . After all, what could have been the reason for this temple that was right! Because if once it had been teased a little bit then Orangzeb could not make it again. Now he is either scared of his mind or Goddess Mata did not let him put his hand on it. I think this is the only reason behind this and that is the feeling of communal harmony or maybe even Orangzeb is not as fanatical as it is shown. First of all, it has been my purpose to discuss this temple, showing the spirit of harmony among the people of India. He said, "Jai !!" In the next post, you will put hajj in any other court.