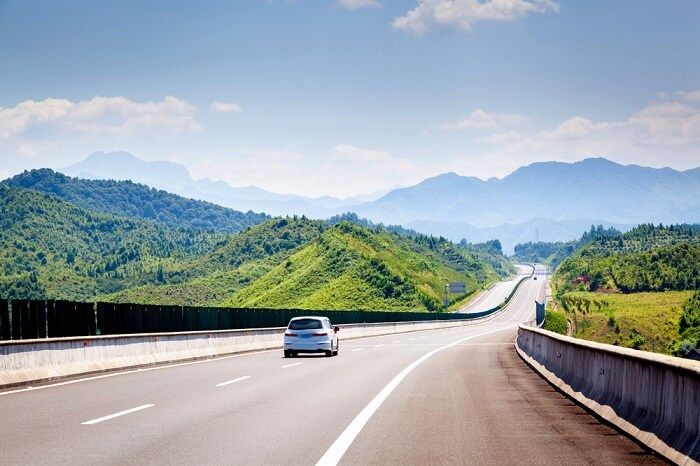 Hyderabad, when I went here for the first time since five years ago, I did not even have a slight estimate of the fact that there are so many and all the different types of places to visit this place on the banks of the South Plateau and the Mussi River. Will be in place. This city, which has been famous for its IT time in modern times, has been famous for the fancy and profits of the Nizams, and now here in Pearl City due to the abundance of beads sold. This place is well connected by almost all major cities of the country by air, rail and road.
Hyderabad is located about six hundred kilometers away from Bangalore. From Bangalore, rail, bus or your car can be reached by any means. Sometimes we used to be an Asian here, because of this we have visited here many times and by doing a little bit we have seen all the major attractions here. Ever visited by train, then by bus, by bus, then by taking your vehicle. Every kind of travel is fun, but with this facility, it becomes a facility that can stay where you can. For the first time, we had gone by train and used to walk around the local bus pass. At that time, the child was not prepared to sit in any bus and would have used to walk as much as he could. Well, all this is a matter of time.
It is believed that when the Golconda went to look insufficient in the capital of fifteen hundred, then Kuli Qutbuddin set up Bhagyanagar in the name of his beloved Bhagyamati, who, after adopting Islam, became known as Haider Mahal and Bhagyanagar also himself Became famous under the name of Hyderabad
The main attractions of Hyderabad, many places in Hyderabad are to see, seeing in such a trip is not possible in any circumstance. In different travels, we saw different places. For the first time, in September 2011, we have seen Ramoji film city, Eye View, NTR Garden and four minarets showing 3D movies. At this time we had gone by train and passed there in the local bus. In the second round, they took their car for two days. At this time my parents were also together, and once again with them had seen the laser show of Ramoji and Lumbini Park. Anyway, Film City is so big that you can not see the whole one at a time. The next day was the name of the historic fort of Golconda, but Salar Jung's museum once again remained. In the third time we went by bus and used the local train to roam there. This time we saw the last year's Salarjung Museum and the Zoo where we had been hiding. We had also visited the Birla temple, but after the drama of the vehicles, the people of the vehicle got back to the gate after we returned.
Let's go to this article on the road trip from Bangalore to Hyderabad. In the days of Christmas, holidays of all the children and adults come out. This time it is best to visit South India. When the whole country is holding a sheet wave, fans are running at that time. Thinking where to go Where do we think we did not go to Hyderabad. On the morning of December 25, 2014, we walked out of our home electronic city. Even though there was not much traffic, the city crossed only one hour. By eight o'clock, there was a desire to drink a little tea and the eyes started looking for a restaurant and after waiting a lot, one place appeared, what was the place. Think of a kind of chicken can be a fence. Chickens roaming in place and their dirt lying in all places. It was a kind of struggle to stay here. Because three hours out of the house had been so far and the desire for tea became very strong. There was already a little bit of information about this option that there will be no more eating options on this highway. So some of the parathas and cabbage curry were packed from the house. But seeing the dirt of this place was so far away to take out food, tea was also brought down from the neck somehow. But whatever the dirt is, the tea made was very good.
After drinking tea again sat in the car and started moving on the highway. The Bangalore Hyderabad Highway does not have the option to eat, but it is very beautiful to see and the road condition is also good. This good road is also renovated by the government very well. Nearly fifty percent of the distance was in a toll, and in today's time, there is nothing less than fifty rupees and less. From here, Hyderabad had given a total of about four and a half hundred rupees. Well, letting go of toll and seeing the outside scene we reached Anantpur. There was no way even till now, the daughter-in-law's daughter-in-law continued to run in between, yet she did not even learn to talk about this propparent. The whole way was found to be water bottles and attacked. There was some understanding till now, if the name of the bottle fell out from the ears, then do not understand it. In Anantpur, we once again stayed for lunch and got a cup of tea and cauliflower from the house. Even till now Outside the fog, I could not see anything.
This time it was decided before sitting in the car that now it will stop by going straight to Hyderabad.If there is a light sleep when you drive, a lot of speed breakers have also been made to lift it from sleep. With this we reached the boundaries of Hyderabad and made the carriage emission test before entering the city. What is the test done by the prisoners carried prisoner. For fifty rupees and without a cart, the certificate was made. Seven o'clock in the old Hyderabad
Frequent searches leading to this page:-
road trip to hyderabad from bangalore, 2 days trip near hyderabad, hyderabad to kerala road trip, best way to travel from bangalore to hyderabad, road trip near to hyderabad, distance from hyderabad to telangana