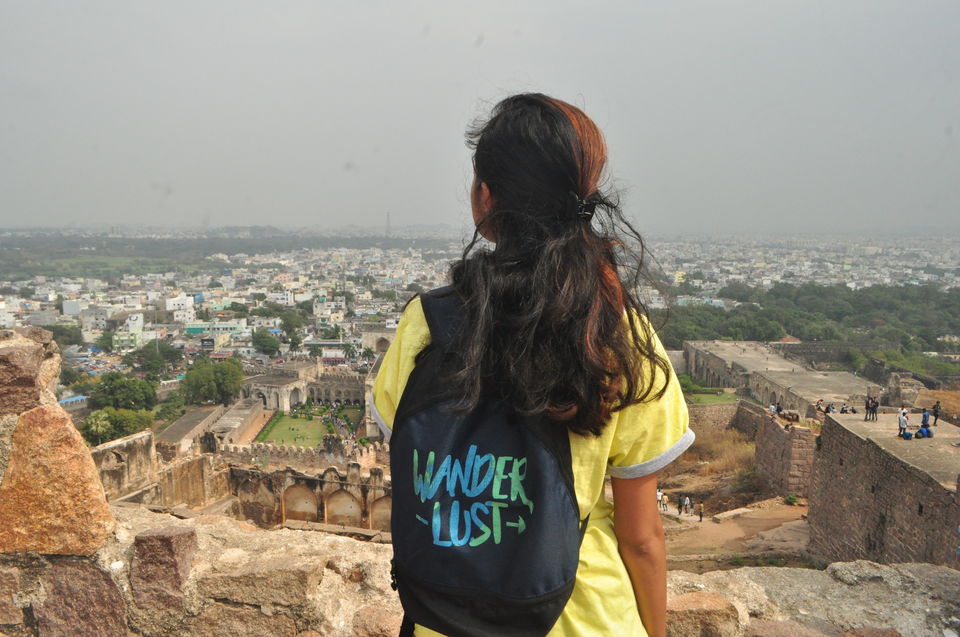 Hyderabad is famous for the various combination of medieval and modern architecture, and one shining example of that is the Golconda Fort, which I visited on the 26th of January. I reached around 11 in the morning and it was very crowded since it was a public holiday. I bought a guide book there to understand the different parts of the Forts. One interesting thing was that even though the Fort is very old, the walls are still standing strong. It was built on a 400 feet height. The fort encompassed an entire city in itself, the ruins of which we can still see today.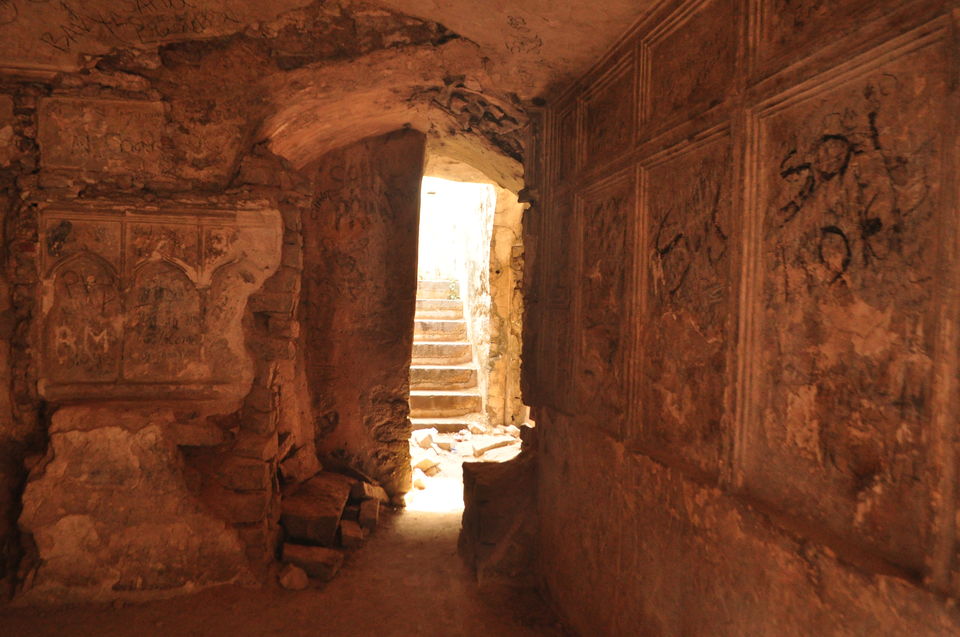 The most interesting thing would be the clapping portico, when you enter the fort, you will see people clapping and the echoes can be heard at the top of the Fort. This is no magic, but the acoustics used in building the fort was certainly ahead of its time.
Then you will come across the mortuary bath which was a ceremonial bathing area of the dead members of the royal household. The bath is designed in Turkish and Persian style.
The next thing is the Cordon Wall, which protects the Fort's gigantic entrance. It was erected to protect the intereroirs from direct attacks of the cannons and elephants.
You will also be able to see the Asla Khana or the Arms Depot from here, which is a huge three-storeyed building.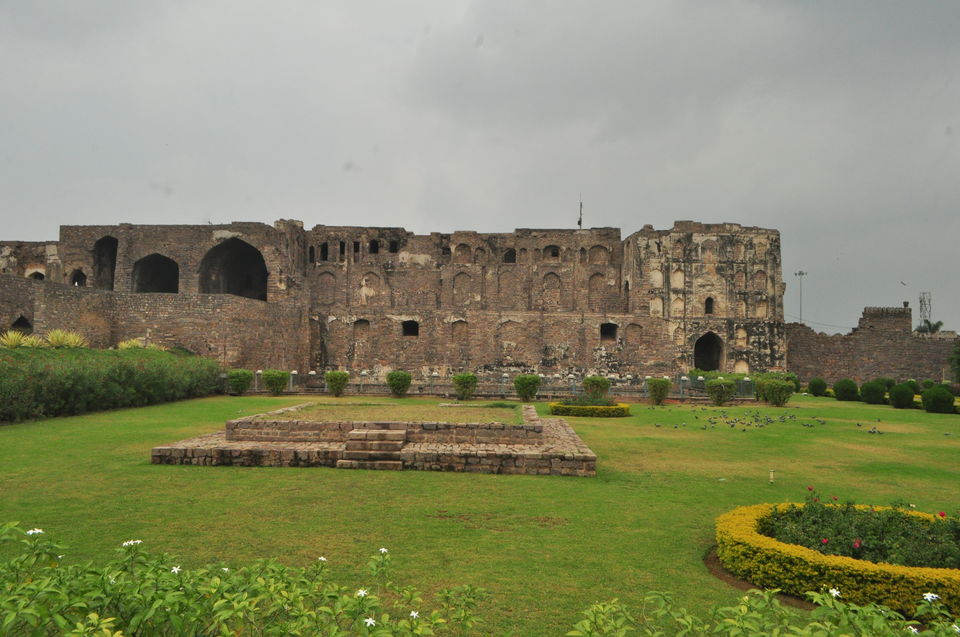 One can see the beautiful Nagina Bagh where the royal members used to enjoy there evenings. Later, this was the place where the army fought bravely with Aurungzeb.
Climbing up, you will see many palaces in ruins (Rani-Mahal, Shahi Mahal) built for the kings and the queens.
Further up, you will find the Granary and Ramdas Jail. Next comes the Mahakali Temple which is sort of a cave temple. It is absolutely beautiful.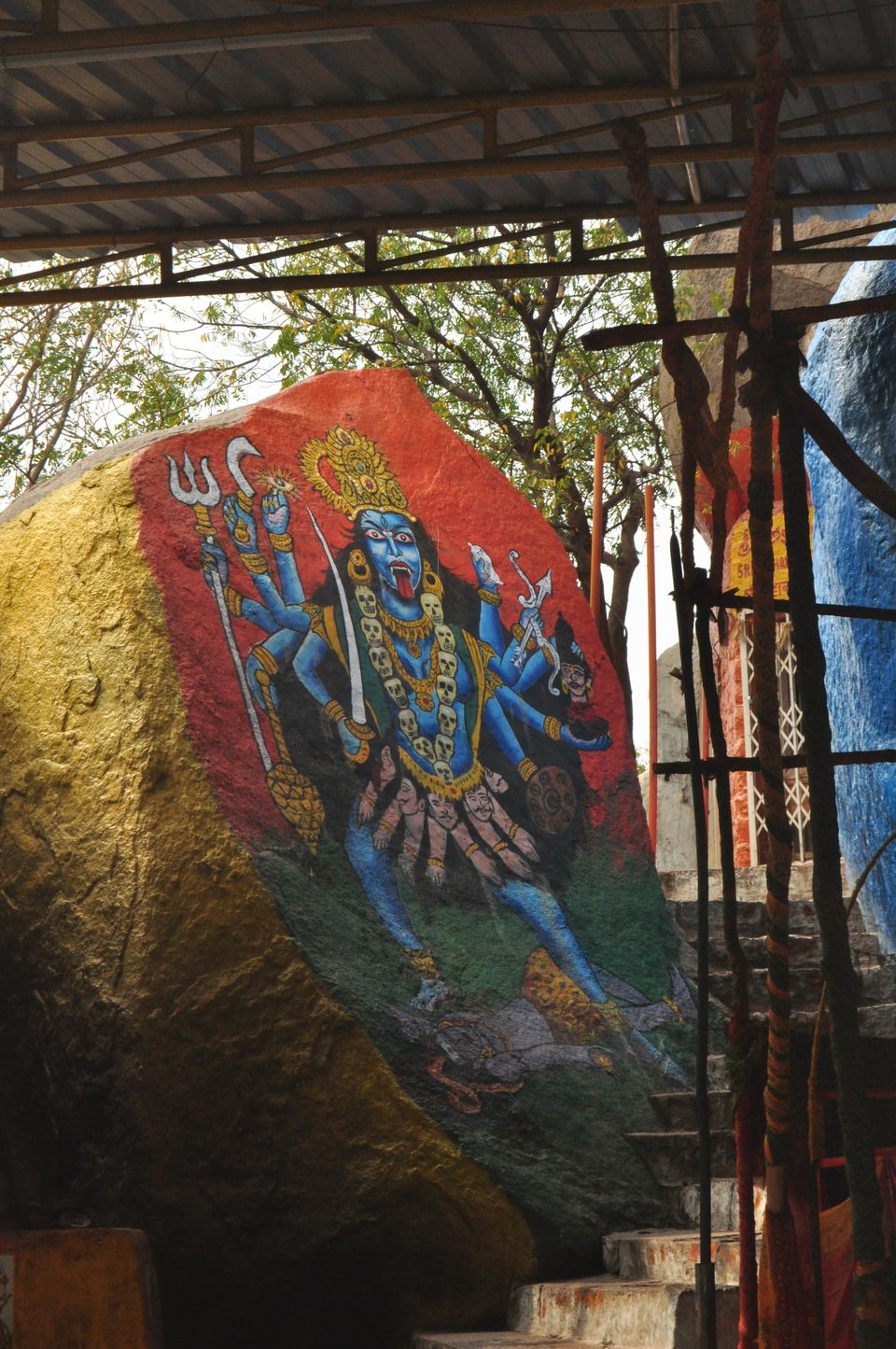 Finally, you will reach the summit, which is the General Assembly - also known as the Balahisar and Baladari. This is also known as the Durbar Hall. The terrace offers the veiw of the Char Minar, Salar Jung Museum, Qutub Shahi Tomb and practically the whole city. There are many Burj (towers) around the Durbar Hall.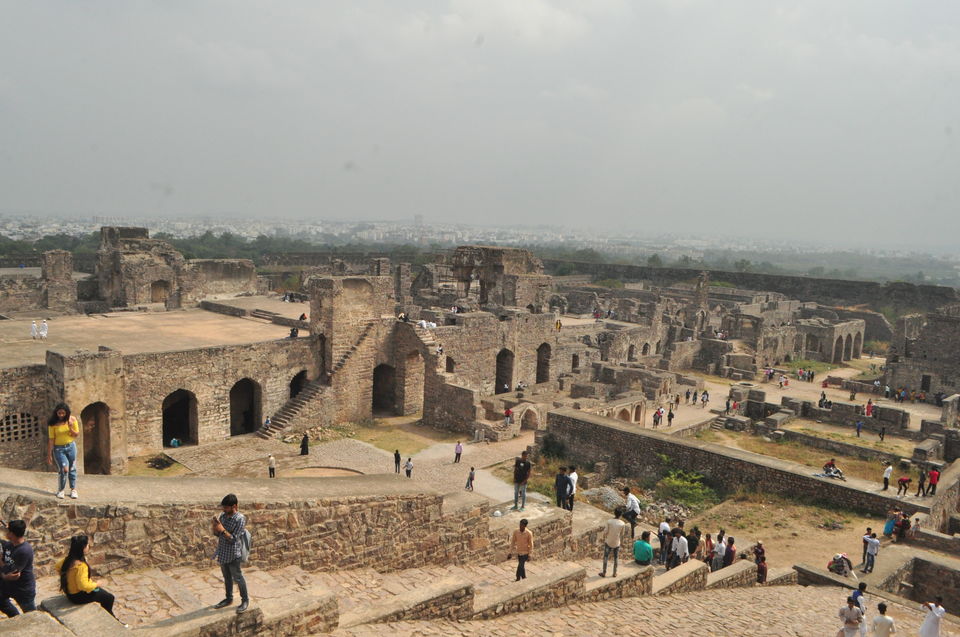 This place is a must visit as it did not allow the mighty Mughal Emperor - Aurangzeb to not enter it for many months. The advent of airplanes and nuclear weapons have no doubt, made the ancient forts irrelevant to modern times, but they still reflect the ancient glory and ingenuity of the bygone days of our country. It is said that the famous diamond vault located in the fort once held the Koh-i-noor and Hope diamonds.