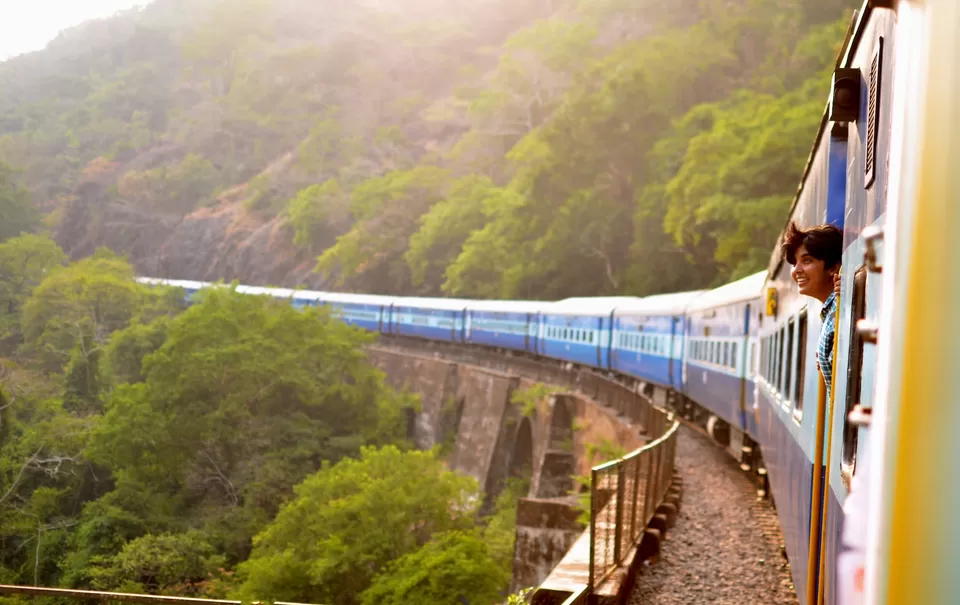 As 2023 seems to be racing by faster than a Chandrayan mission, November has crept up on us! Whether you've had a chance to travel this year or not, a well-deserved winter break is in order before the year concludes. Embrace the spirit of adventure and seize the opportunity to explore these incredible 10 destinations across India.
Whether you're inclined towards music festivals, thrilling safaris, or serene cruises, these 10 options below promise a memorable November getaway. From the enchanting Rann of Kutch to the tropical allure of Lakshadweep, the cherry blossoms of Shillong, and the artistic vibes of Santiniketan, here are the top 10 places you should add to your travel list before the year draws to a close.
10 places, music festivals, food and much more before 2023 ends!
1. Attend the annual Rann Utsav Rann of Kutch, Gujarat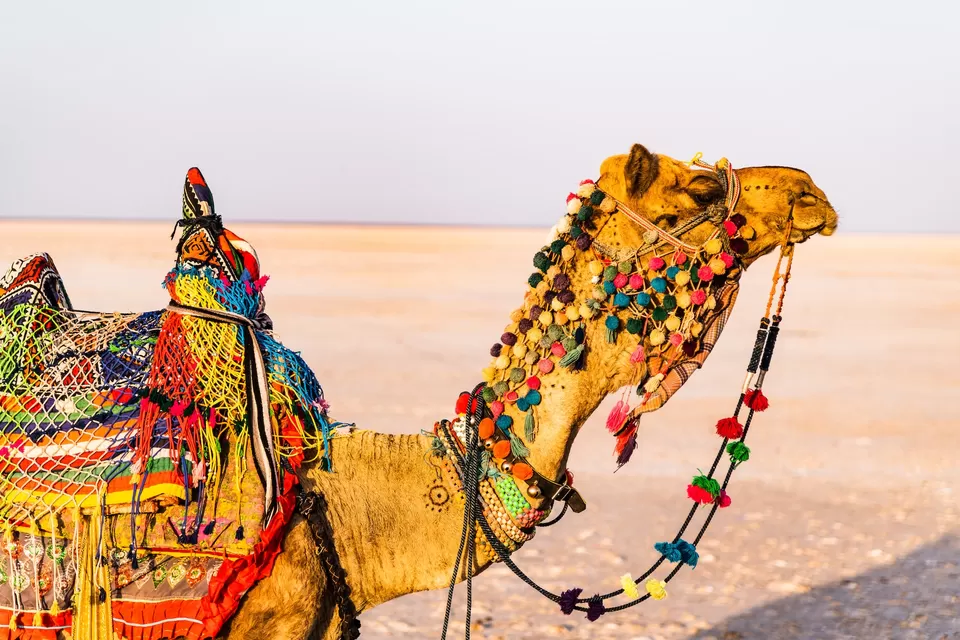 The annual Rann Utsav is just around the corner, running from November 10, 2023, to February 25, 2024. It's the perfect moment to dust off your travel bags and immerse yourself in the enchantment of the white sands of the Rann of Kutch as winter approaches. Don't miss the opportunity to stay in the vibrant tent city near Dhordo and savor the flavors of hot Kutchi dabeli!
Rann Utsav Tour Packages from Rs.5,500 on twin sharing for two days and a night; Book Here
2. Visit the Keoladeo National Park in Bharatpur, Rajasthan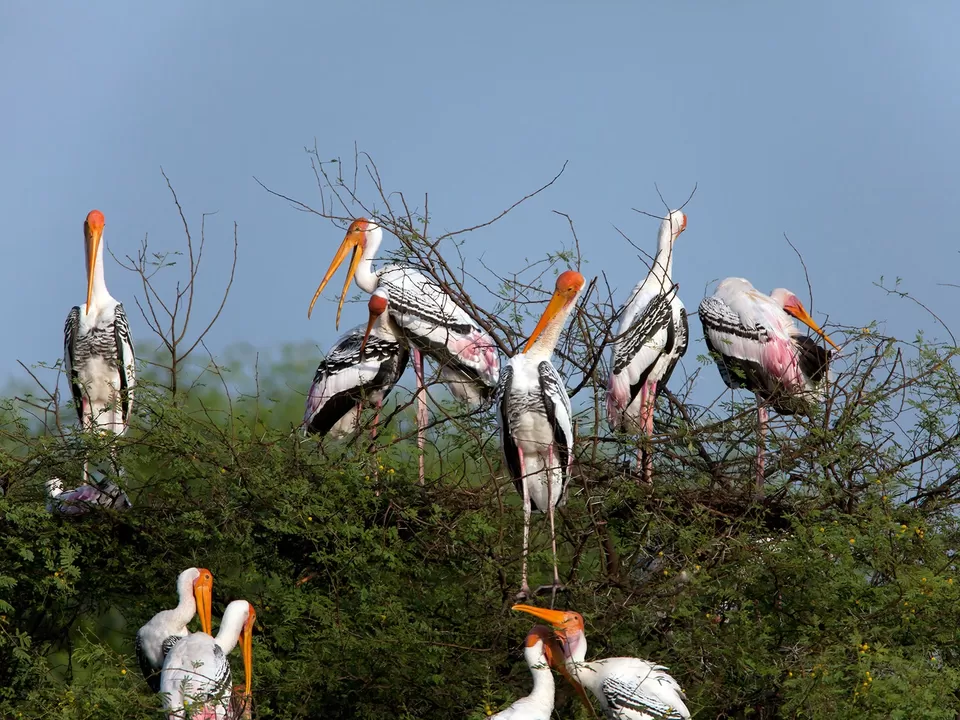 If you haven't yet experienced the wonders of Keoladeo National Park, also lovingly referred to as Bharatpur Bird Sanctuary, November is the ideal time to plan your visit. This sanctuary is an absolute haven for bird enthusiasts, boasting an impressive array of around 370 bird species. As November unfolds, prepare to be captivated by the arrival of numerous migratory birds, including pelicans, geese, hawks, the blue-tailed bee-eater, and the garganey, as they seek refuge for the winter. Marvel at the aquatic birds that journey from Afghanistan, Turkmenistan, China, and Siberia to this winter wonderland.
3. Attend the International Film Festival in Goa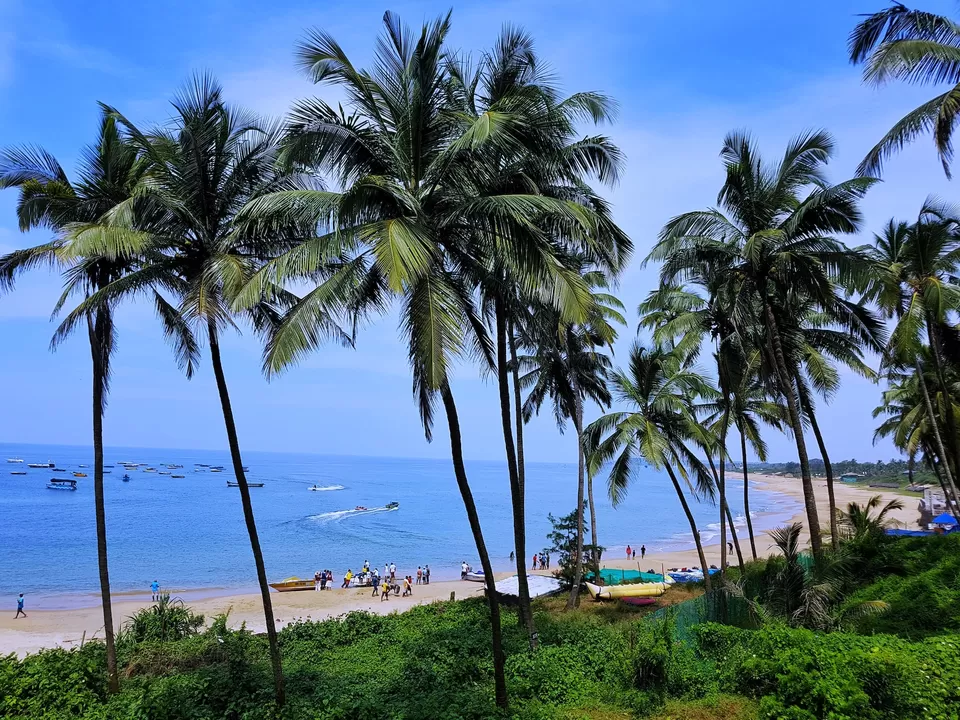 Each November, Goa hosts one of Asia's most prestigious film festivals. The International Film Festival of India, scheduled from November 20 to 28, offers a platform for contemporary and classic films from across the world. For avid global cinema enthusiasts, the Indian Panorama section is a highlight, featuring five mainstream cinema films like "Gulmohar" alongside a selection of 20 feature films in Hindi and various regional languages.
4. Visit the Golden Temple in Amritsar, Punjab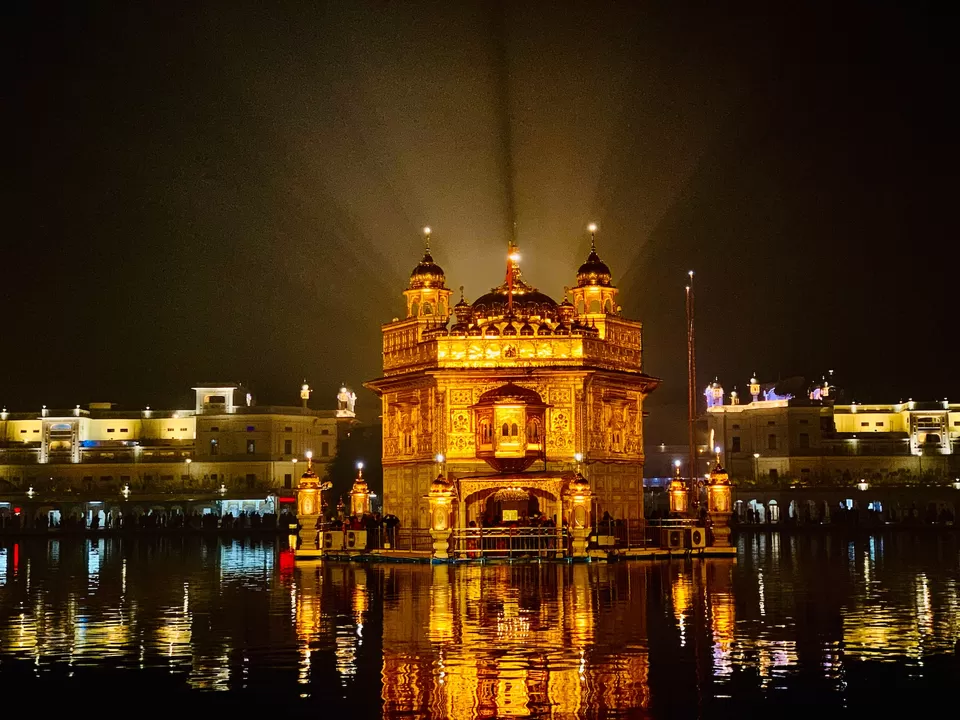 The Golden Temple radiates with resplendent decorations as it celebrates Gurpurab, commemorating the birth anniversary of Guru Nanak Dev Ji. The city's gurudwaras resonate with hymns and devotional fervor. On November 27, make your way to Amritsar and partake in the joyous festivities, where you can savor a heartwarming langar meal, immerse yourself in soul-soothing kirtans, and listen to enlightening katha recitals.
5. Attend the Shillong Cherry Blossom Festival in Meghalaya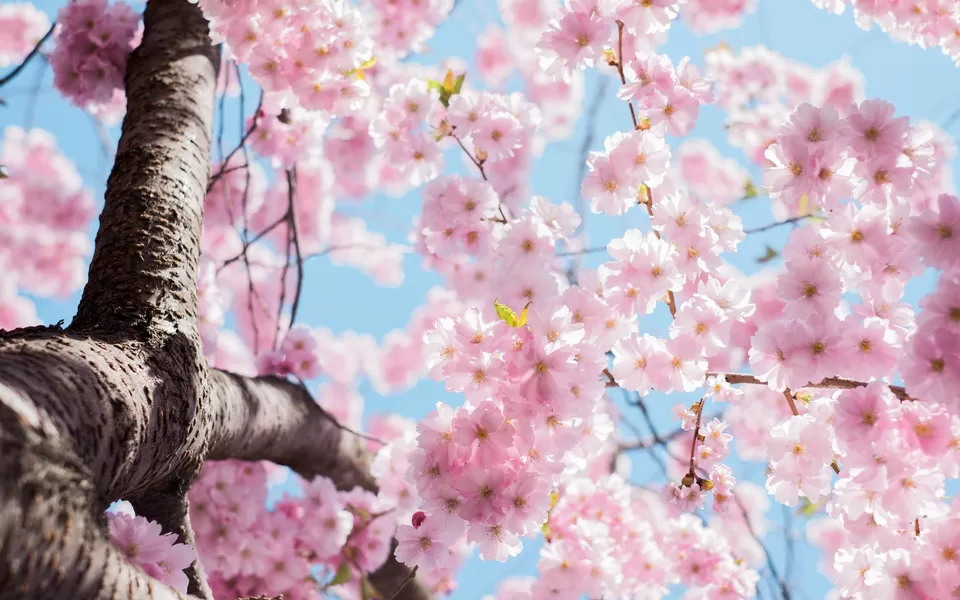 Experience the enchanting allure of pink cherry blossoms in a vibrant three-day celebration of music, art, and culture in Shillong. Join the Shillong Cherry Blossom Festival from November 17 to 19, featuring a stellar lineup of artists including Ne-Yo, Ronan Keating, Sanam, Jonas Blue, SURL, Pink Panda, Kenny Musik, and many more. Don't miss this extraordinary event.
Book Here for a three-day pass from Rs.3,600
Also Read: A Complete Guide to Witness the Cherry Blossom Festival in Shillong This November
6. Visit Santiniketan UNESCO World Heritage site in West Bengal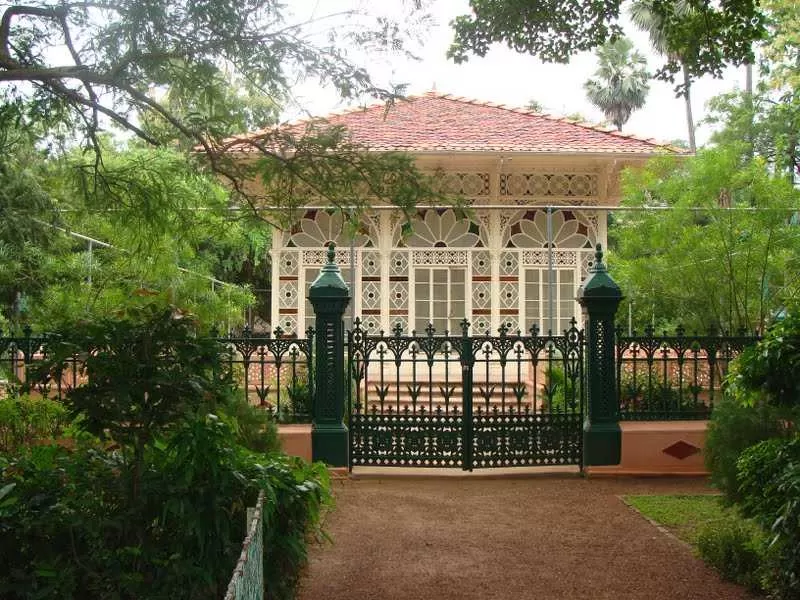 Santiniketan has thrown open its doors to visitors, following its recent recognition as a UNESCO World Heritage site. Now, you can explore the campus, library, and museum at Bichitra, one of the town's houses that holds Tagore's invaluable manuscripts, title deeds, letters, pictures, and paintings. Santiniketan is adorned with charming cafes, bookstores, and enchanting forests, creating the perfect setting for this season's adventures.
Also Read: West Bengal's Santiniketan, The Town Of Tagore's Vision
7. Lakshadweep on a cruise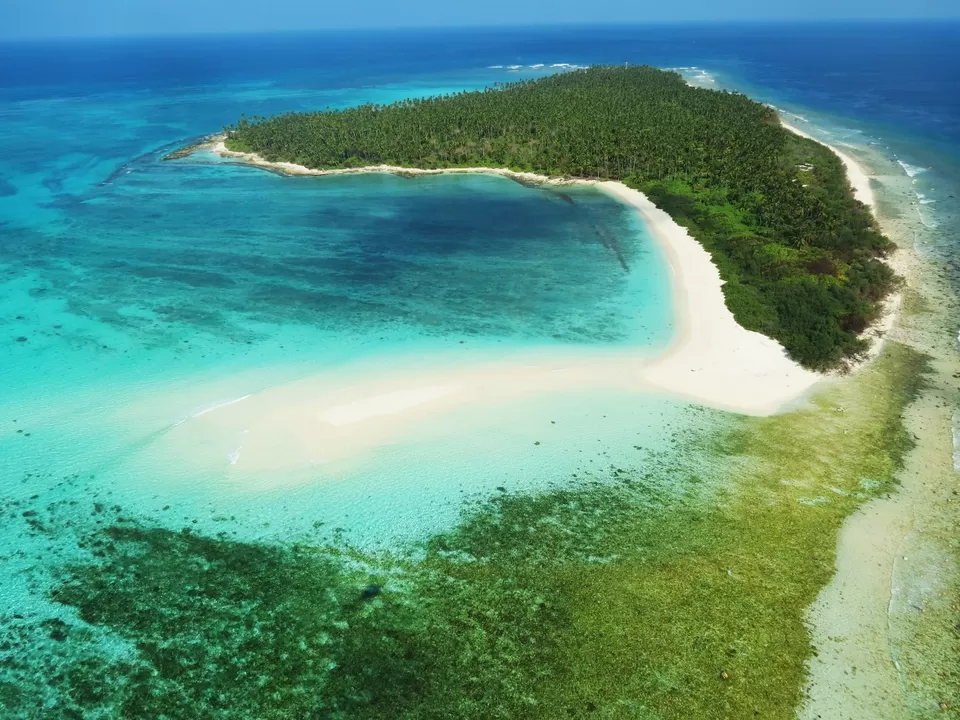 Embark on an exhilarating cruise expedition to the pristine Lakshadweep this November, courtesy of the Italian cruise liner Costa Cruises. Setting sail from Kochi, this three-night voyage will whisk you away to the coral paradise of Agatti Island. Following a day of cruising, the cruise will conclude in Mumbai. Get ready for an unforgettable journey!
Book here for your cruise experience from 26 and 28 November (from Rs. 33,950 per person)
8. Scuba dive off Burnt Island in Sindhudurg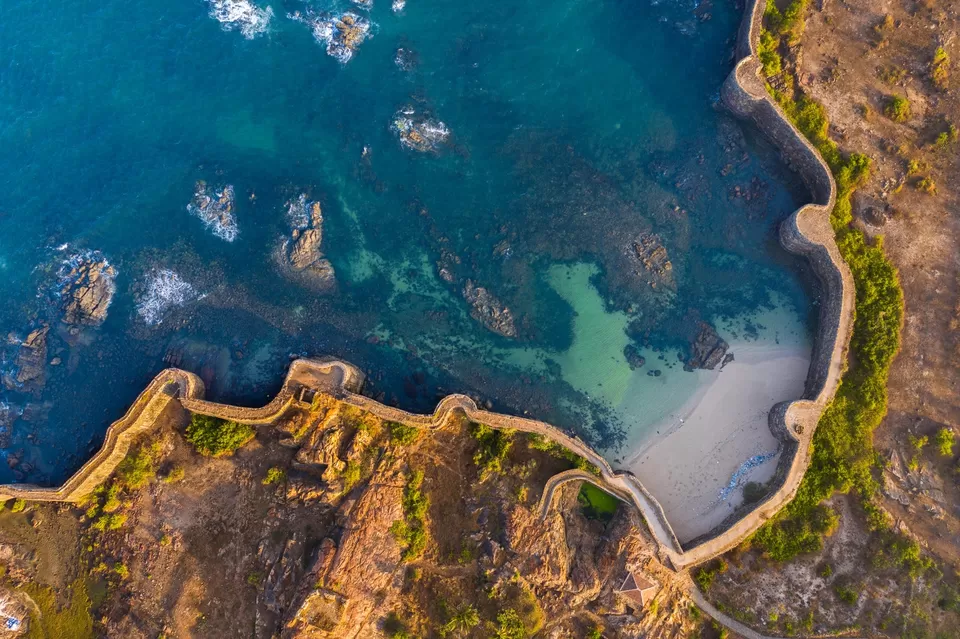 The waters of Sindhudurg in Maharashtra become ideal for scuba diving after October. For an exceptional diving experience in India, head to the Burnt Island, the final gem in a ring of islands known as Vengurla Rocks. With multiple dive sites to explore, you can revel in the crystal-clear waters and the pleasant weather, making it the perfect destination for your underwater adventure.
9. Trek through endless snow in Uttarakhand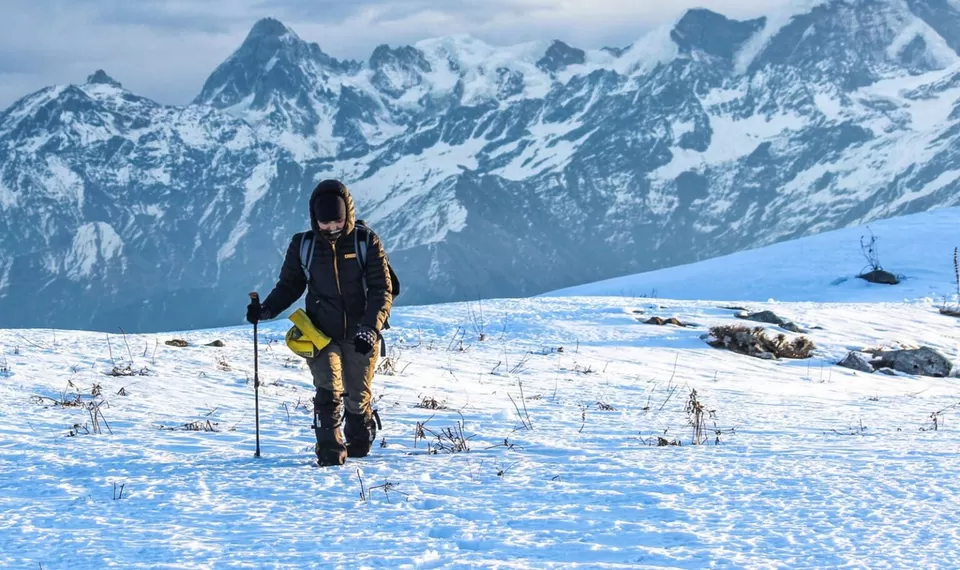 You simply can't miss the enchanting white winter in Uttarakhand. Consider a trek in December, where you'll be treated to an endless expanse of snowscapes on the Dayara Bugyal trek. This thrilling journey takes you through dense forests, challenging terrains, and pristine snow, culminating at an elevation of 12,000 feet. The breathtaking vistas of Mt. Bandarpoonch, Black Peak, Mt. Srikanth, Draupadi ka Danda, and Mt. Jaunli create the perfect conclusion to the year, enveloping you in the embrace of nature and tranquility.
10. Dig into winter delicacies in Jaipur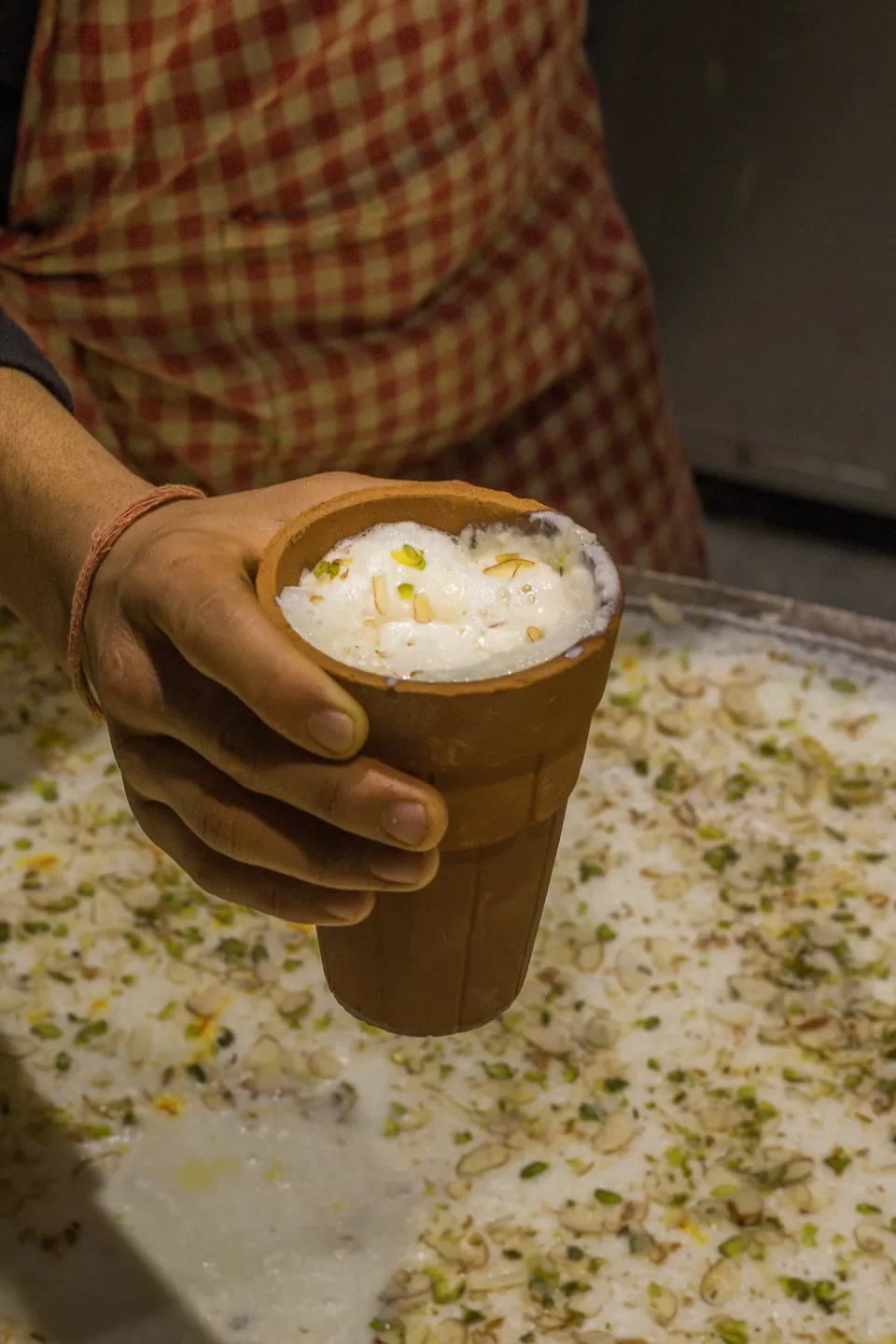 Life wouldn't be complete without the pleasure of savoring delicious food, particularly heartwarming dishes during the winter season. If you're planning a trip to Rajasthan, make sure to indulge in the winter delights of Jaipur. Don't miss the piping hot meetha sikora doodh, generously crowned with a luscious layer of malai. Another local favorite to keep you cozy during the chilly nights is the gud ki gajak, readily available at neighborhood sweet shops. And for the perfect finishing touch, warm up with a cup of hot chocolate at Cafe White Sage.
Also read: Travel To The Iconic Temples Of North India, Discover Their Beautiful Architecture and History
So what are you going to do this holiday season? Choose one of these unique 10 things to do during your winter break with your loved in India and end the year on a high note!
Think we missed out on something? Tell us about it in the comments below. Or write about it here on Tripoto and earn Tripoto Credits!