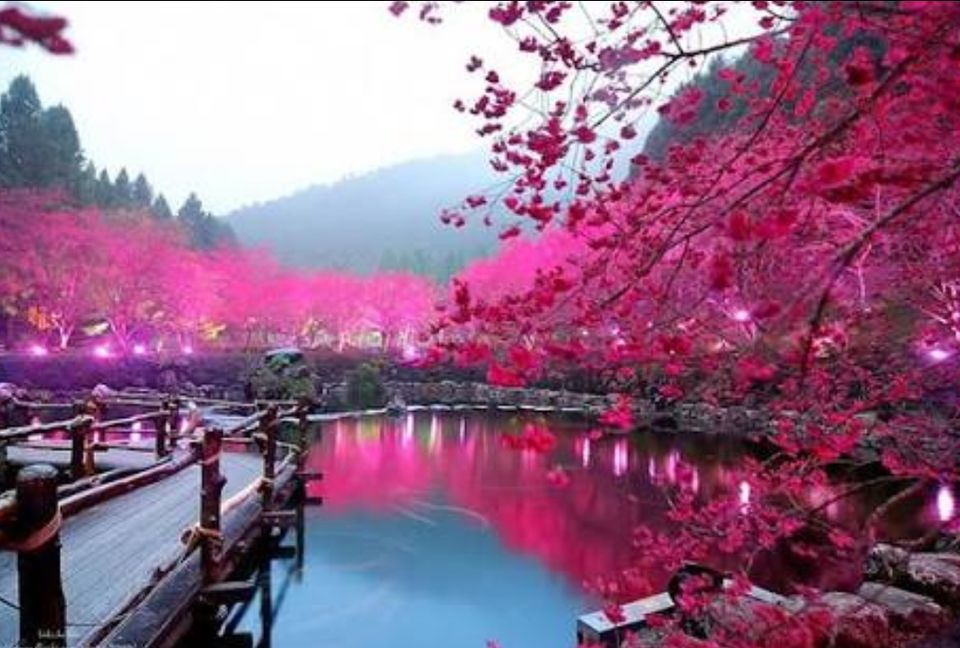 What is Cherry Blossom Festival?
Cherry Blossom Festival is an international event which helds in USA and Japan every year which attracts millions of tourist every year from all around the world. It is the Cherry Blossom Tree which Blossoms into colourful pink and white that paints the town into pink paradise. This festival generates a huge revenue from tourist which comes to witness this pink heaven and be a part of this gorgeous nature's creations.
Where in India?
Cherry Blossom Festival is organised in our very own country India at Shillong Meghalaya - the abode of clouds. The government of India has recognised it's importance so the Biotechnology Department has tied up with government of Meghalaya which planted more than thousands of saplings. The climate of Meghalaya is the best for the Cherry Blossom Trees and can be expanded and grown at large in number to make it a pink paradise for the nature lovers. Also Manipur, Sikkim and Mizoram other northeastern states have come forward to plant these tress on large scale as the climate of Northeast has the best to offer for these trees.
Things to do in Cherry Blossom Festival!
One can enjoy the live music concerts that are being organised during this festival as the Shillong is known as the rock capital of India. For the nature's lovers this place is a treat for them and do the photography at their best. Adventurous activities like cycling through the village and enjoy the ride under the pink world by getting closer with the local people which gives you and experience for life time.
When is the festival?
November is the season of this Pink World into the land of Northeast. So cancel all your other plans and back pack with your woolen clothes to Shillong to witness this international event and enjoy the chilling winter.
How to reach?
One can fly down to Shillong airport which has to and fro flight only from kolkata and book a cab till the city.
Another option is Guwahati Airport which is 3hours drive till Shillong by cab.
The option for taxi outstation are the taxis from airport, ola rental or NE taxi service the later two can be booked online.
By railway Guwahti Railway Station is the nearest and then hire a taxi which will cost around 2k to 3k for personal taxi and Rs 250 per person on sharing basis.
Where to stay?
Shillong is the capital of Meghalaya with many hotels for the tourists and basic modern amenities. It is advisable to book the hotels online from Oyo, make my trip or goibibo due it peak seasons to avoid the non availability of the hotels .
Why to visit this place?
This is the pink paradise which every Indians have to visit at their own homeland which grows this pink beauty instead of crossing the seas and going foreign land to celebrate this festival. This is the perfect example of nature's wonder which will leave you spellbound by its majestic creations and the serenity of Shillong which magnifies it beauty with picturesque backdrops. Every one should visit this offbeat travel destination in Northeast India and give back love to nature by making your presence at this annual festival.
Happy Blogging! Happy Cherry Blossom Festival! Happy Shillong!
PS Images credit Google!