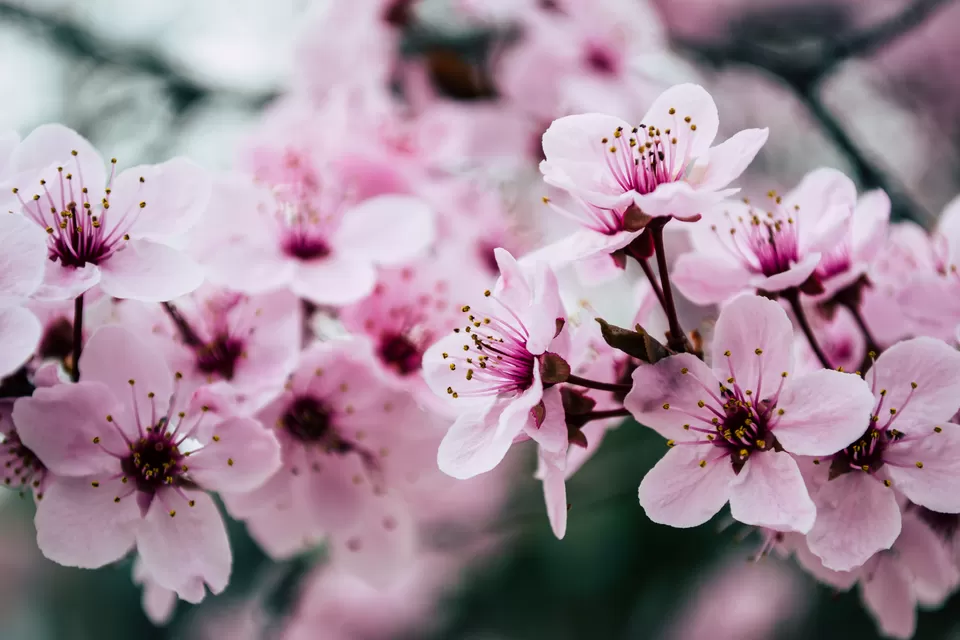 Oh yeah, you read it right!
Cherry Blossom Festival in Shillong, Meghalaya, is happening this year and the tickets are currently available on the event's website! Among the five Indian cities that experience cherry blossoms, Shillong celebrates the blooming of the Himalayan Cherry Blossoms with pomp and its a mega-event!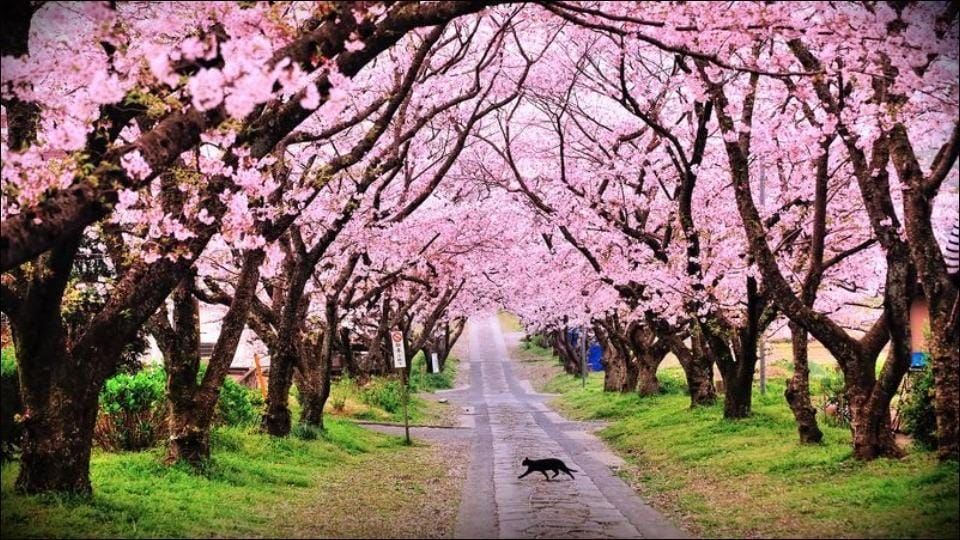 Every year the capital of Meghalaya, Shillong turns into a live painting of pink cherry blossoms that can be spotted across the state, transforming the most disorderly corners into beautified landscape.
A tiny sliver of history, lost over time, where, in a letter dated 10 December 1975, from Conservator of Forests BN Das to Meghalaya's first Chief Secretary, NK Rustomjee stated of a massive drive to plant varieties of cherry blossom in and around the hill station that blooms twice a year – once in February and once in November. Planting cherry blossom seemed the obvious choice because it is sturdy and would grow fast in the favourable soil and climatic conditions of the area.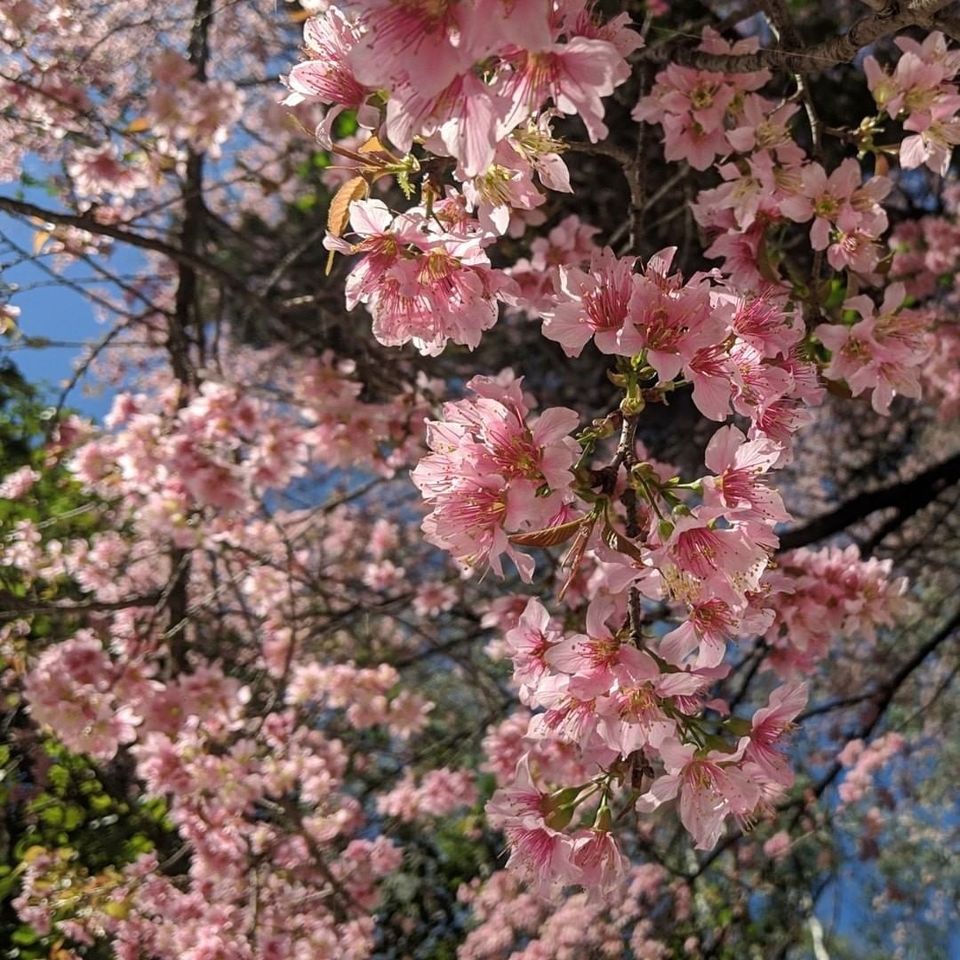 The festival of the Himalayan Cherry Blossoms was first introduced in November 2016 by Dr. Sahoo, a professor at the Department of Botany in Delhi University. This event is organized by the Government of Meghalaya and includes a wealth of live music, dance competitions, pageants, and various stalls representing their area through cuisine, wine, arts, and crafts.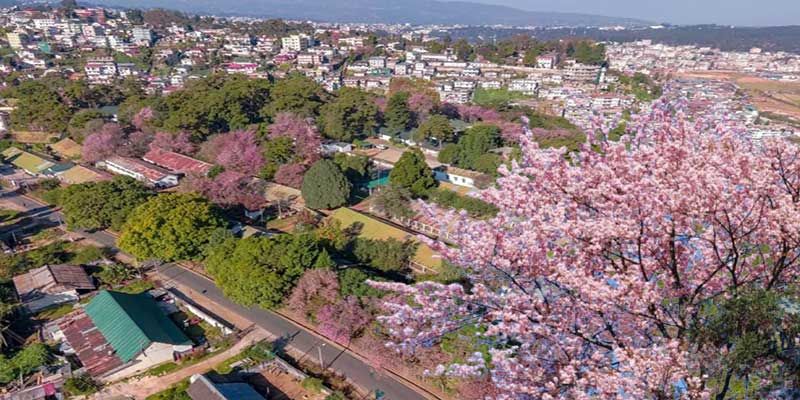 Considered one of the most "happening" event in the region, it attracts a lot of tourists who know of the festival and also locals (obviously!!). For this year (2022), Meghalaya's Chief Minister Conrad Sangma announced the Meghalaya Autumn Calendar 2022 that the celebration will take off from November 17 and continue till November 26. The beauty and popularity of the cherry blossoms of Shillong that's believed to only be second to Japan's, the itinerary for 2022 would drive it through the roof!!!
The event will start with pre-festival celebrations from October 15 to October 29 – "Road To Cherry Blossom" that is a multi-city affair spread across three countries – Thailand, India and Malaysia. This will be followed by Mega Music Contest (November 17 to 19), then Shillong Literary Festival (November 21 to 23), which will eventually culminate in the main event that would conclude with the grand Shillong Cherry Blossom Festival (November 24 to 26).
As reported by The Sentinel the itinerary would include
• Singing competitions
• Cosplay
• A Fashion show
• Local winemaking
• Several food and beverage stalls including wine and beer
• Mr, Miss and Mrs Shillong Cherry Blossom pageant
India's Biggest Music Festival will be held at the event with a bumper grand prize of INR 25 LAKHS!!!!!!
The festival that attracts lakhs of tourists since 2016 and has evolved into an international event has won three awards at the prestigious WOW Awards Asia for Best Tourism Event (Gold), Festival of the Year (Gold), and Concert Of The Year (Silver).
Tickets Cost
General – INR 680
VIP – INR 10,000
You can book your tickets here.
Hurry!!!!! Limited number of seats available!!!!
Last date for Registrations of Entry Submission is 3PM on 30th October 2022. Click here for Registration
If you want to put up a stall, click here
We (Indians) travel all the way to Japan to experience the exotic cherry blossoms when, all the while the pristine blooms were right here, under our noses. Its time to travel within the country, to different nooks and crannies and witness all the amazing things our beloved India has to offer!
I am super excited to be a part of this grand event. Are you??
Explore the best of travel inspiration on Tripoto Instagram!
Come, tell your travel story and be a part of the largest online community of travellers on Tripoto's Facebook page!