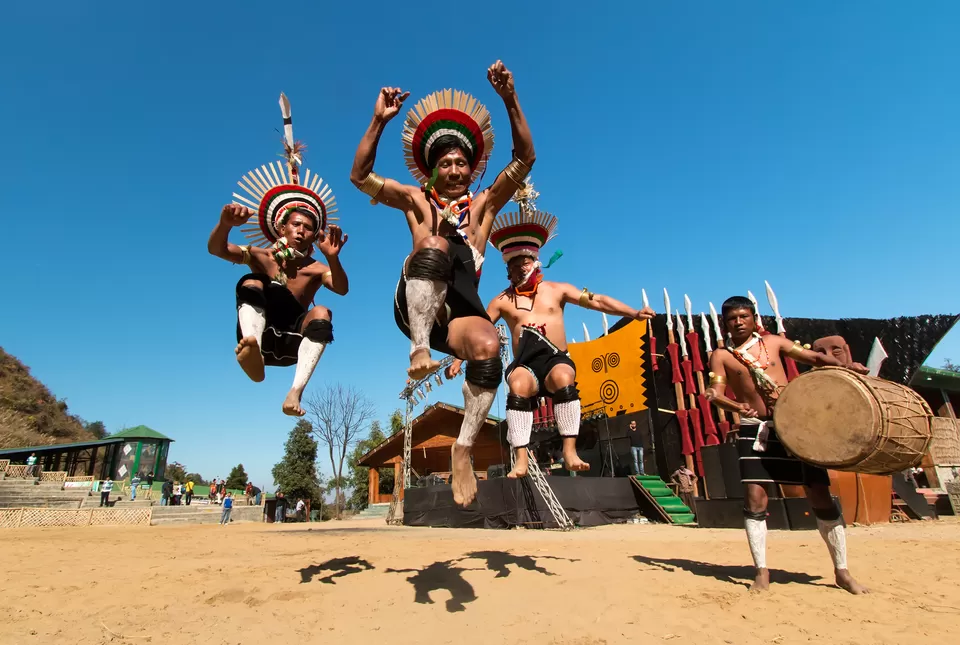 Our incredible India has always been a culturally immersive destinations to travel. Every time someones enquires where should they travel to in a certain month, I naturally blurt out some city in India. And it that cultural quotient becomes many folds during the festival season!
So if you are looking to make the most of your holidays in November and December or just want to experience India during festivals, I've got just the guide for you.
1. Diwali - Festival of Lights (November 12, 2023)
Cities to visit: Delhi, Jaipur, Mumbai
Diwali, has been synonymous with India. Globally known as the festival of lights. Yes this also the time when the fake nasa pictures starts doing the rounds. But believe me the reality is just as magical! In Delhi, watch as historic landmarks like India Gate light up, and don't forget to check out Akshardham Temple's mesmerizing illumination. Jaipur's forts and palaces become even more magical, while Mumbai's beaches come alive with festivities. Every state has a different set of delicacies they make this time aorund, no matter where you are be sure to try some.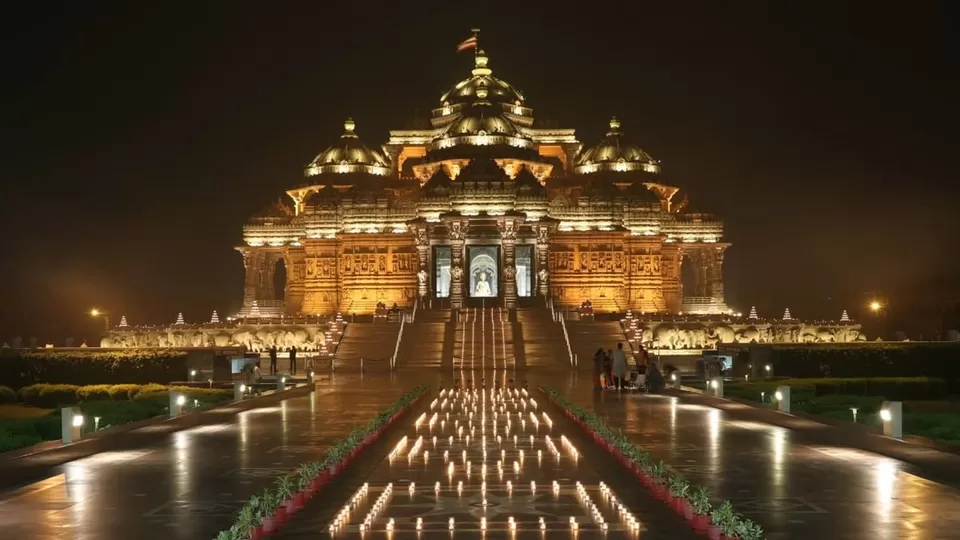 2. Pushkar Camel Fair (November 20-28, 2023)
City to visit: Pushkar, Rajasthan
Head over to Pushkar in Rajasthan, where the world-famous Pushkar Camel Fair is a once-in-a-lifetime experience. The heart of the Pushkar Camel Fair is, of course, the trading of camels and other livestock. Beyond that, take a thrilling hot air balloon ride for a unique view of the fair. Cheer on the camels in races, traditional Rajasthani dance performances and folk music. While you are here try Dal Batti Churma, Mirchi Vada and Malpua.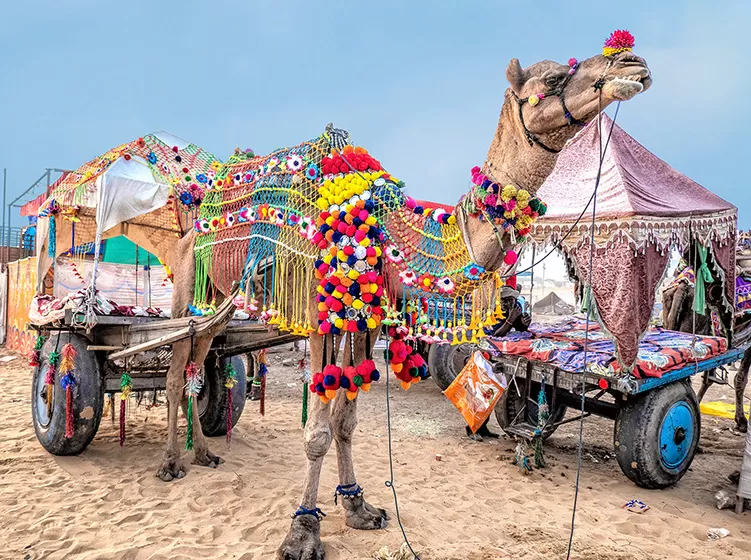 3. Guru Nanak Jayanti (November 27, 2023)
City to visit: Amritsar, Punjab
Guru Nanak Jayanti celebrates the birth of Guru Nanak Dev Ji, the revered founder of Sikhism. The place to be is Amritsar, where the Golden Temple shines brighter than ever. Join the procession to the temple, participate in community service, and experience the heartwarming tradition of the langar, where a free communal meal is served to all, regardless of background.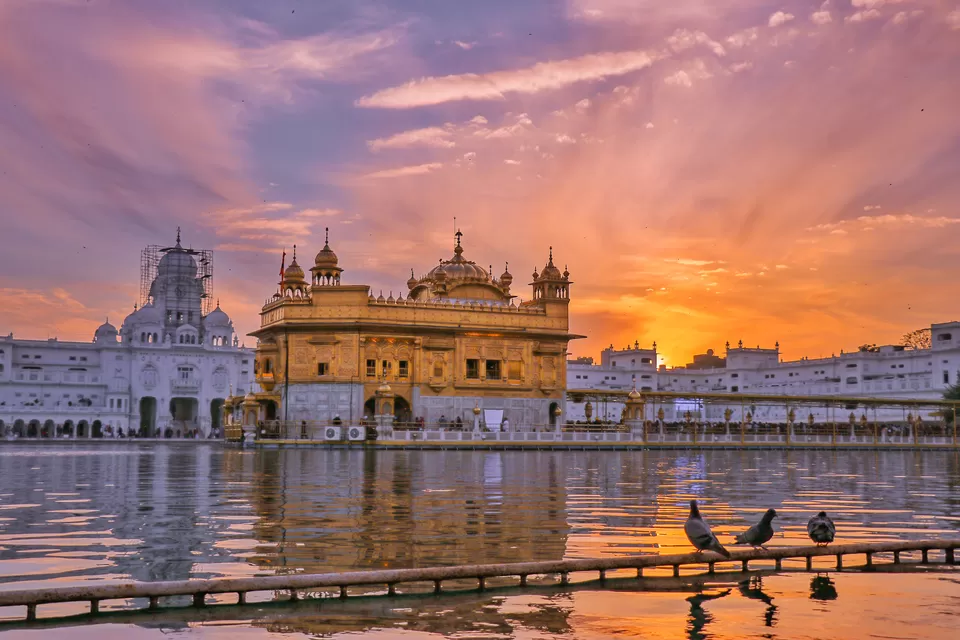 4. Hornbill Festival (December 1-10, 2023)
City to visit: Kohima, Nagaland
Head to Nagaland for the Hornbill Festival, a fascinating showcase of tribal culture. At the heart of the Hornbill Festival are the captivating cultural performances. Traditional Naga dance forms, including the intricate and rhythmic warrior dances. The festival resonates with the melodious tunes of Naga folk music. From bamboo flutes to indigenous percussion instruments. Nagaland is known for its exquisite handicrafts. At the festival, you'll find stalls showcasing intricate wood carvings, vibrant textiles, handmade jewelry, and more.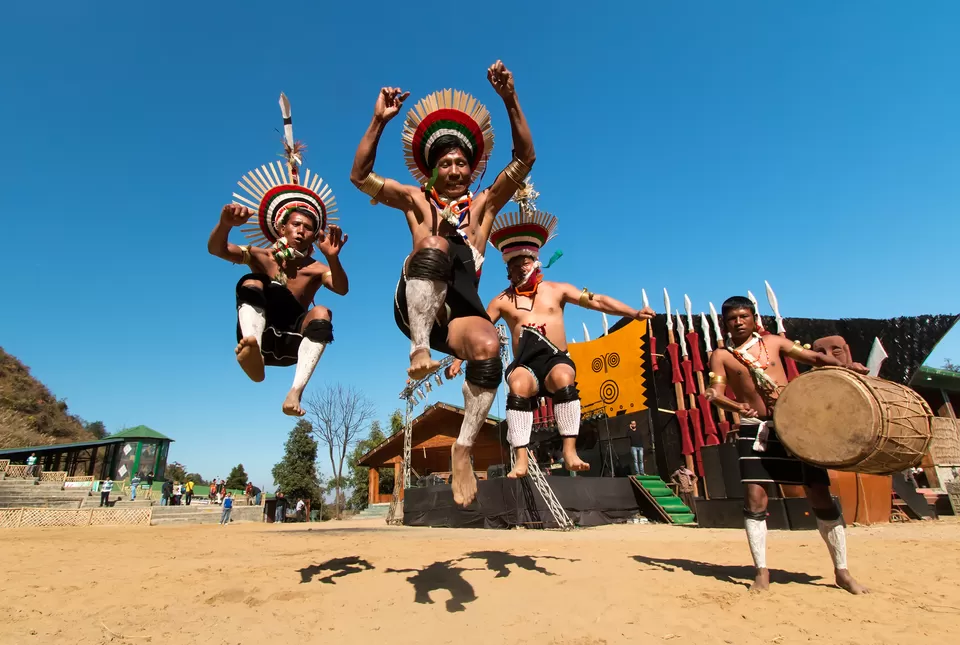 5. Christmas (December 25, 2023)
City to visit: Goa (especially)
Goa offers a unique Indian twist on Christmas. : Attending a midnight Mass in one of Goa's many beautiful churches is a must-do experience. The churches, adorned with twinkling lights and colorful decorations, create a serene and joyous atmosphere. The Basilica of Bom Jesus and Se Cathedral are particularly famous for their midnight Masses. Since Goa is blessed with beautiful beaches, many choose to celebrate Christmas by the sea. Beach parties, bonfires, and live music events are common along the coastal areas. Join in the fun and dance the night away under the starry Goan sky. Christmas in Goa means indulging in some of the most delectable dishes. You can't miss the traditional Christmas feast, featuring dishes like sorpotel (spicy pork stew), vindaloo (spicy pork or beef dish), bebinca (layered dessert) and sannas (steamed rice cakes).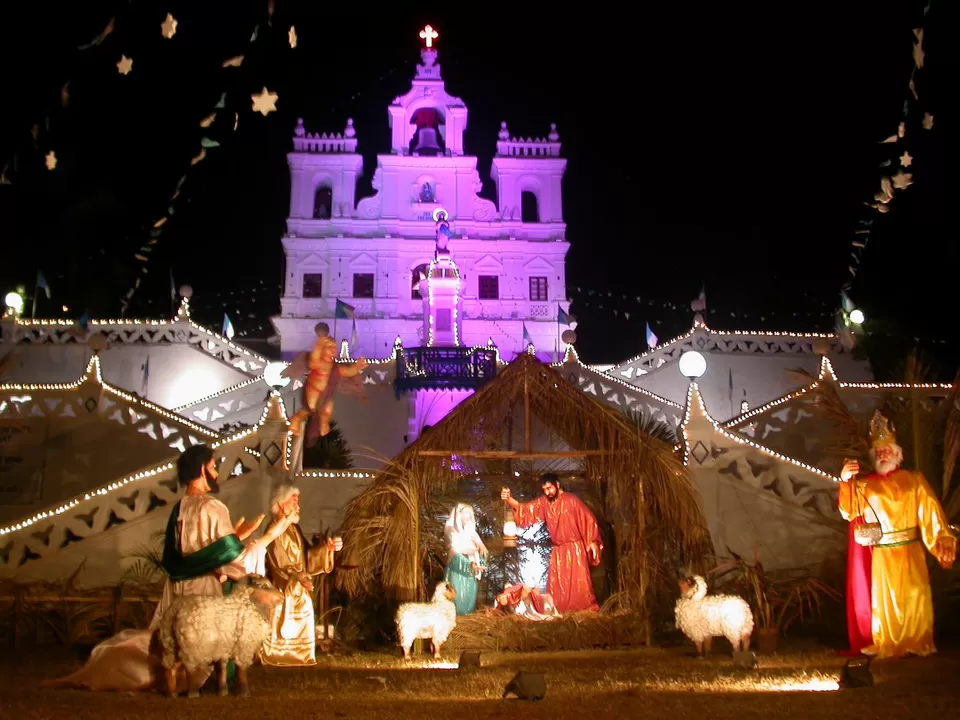 6. Rann Utsav (Novemeber 1, 2023 - February 25, 2024)
City to visit: Kutch, Gujarat
The Rann Utsav is like a cultural wonderland set against the mesmerizing backdrop of the white salt desert in Kutch. Take part in the traditional dance forms, including the famous Garba and Raas. One of the festival's highlights is the sprawling handicraft village, where local artisans showcase their exceptional skills. From handwoven textiles to intricate embroidery and exquisite woodwork, the artistry on display is a testament to Gujarat's craft traditions. No visit to the Rann Utsav is complete without indulging in the diverse flavors of Gujarati cuisine. Sample delectable dishes like dhokla, khandvi, undhiyu, jalebi and ghevar.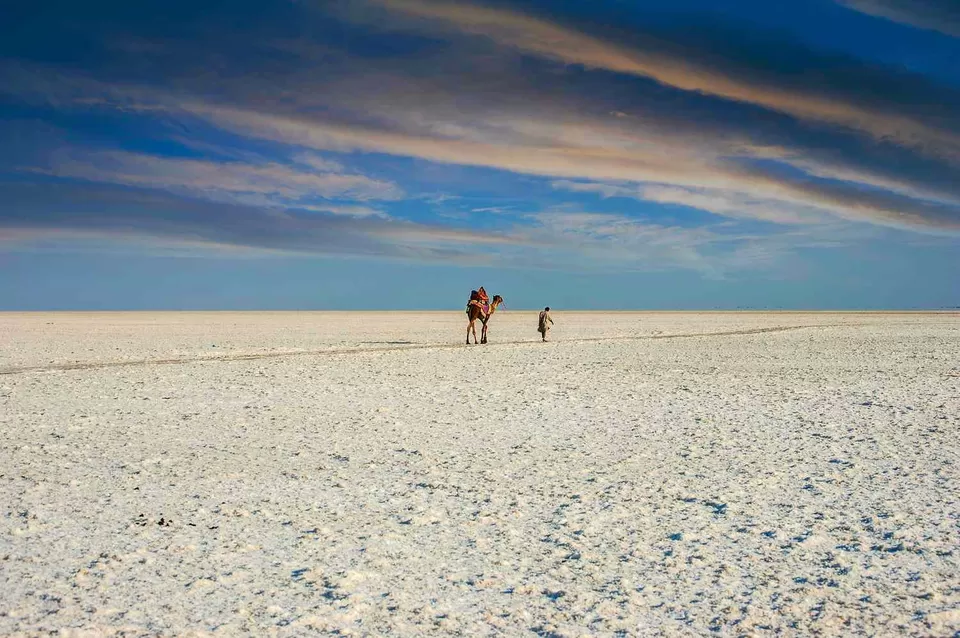 7. Poush Mela (December 24-26, 2023)
City to visit: Shantiniketan, West Bengal
Poush Mela is a window into the heart of Shantiniketan, a place closely associated with Rabindranath Tagore. The festival reflects the poet's vision of harmonious coexistence with nature and the celebration of rural life. Poush Mela coincides with the end of the Bengali month of Poush, marking the culmination of the harvest season. Attend traditional folk dances, including Baul and Chhau, which are performed against the backdrop of Rabindranath Tagore's poetry and songs. The colorful and rhythmic performances are a highlight of the festival. Explore and try your hand at handcrafted goods, including pottery, textiles, jewelry, paintings, and more. Support local artisans by purchasing their unique creations. Explore Visva-Bharati University and the serene surroundings of Tagore's Ashram. The campus itself is a work of art, with red-earth buildings, tranquil ponds, and lush greenery.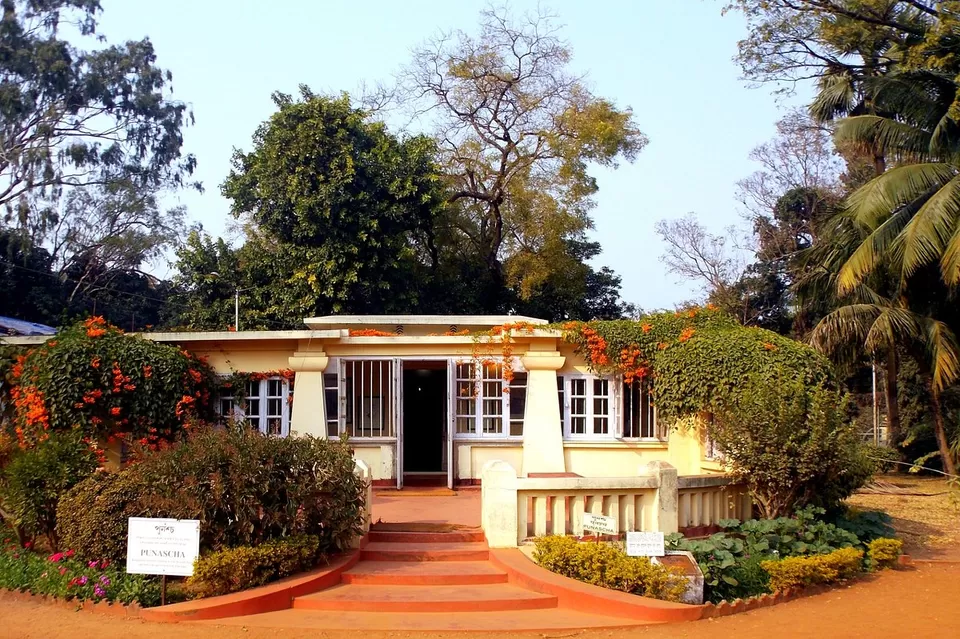 That was my list of best festivals to attend in India during November and December 2023. Follow me for more travel content.
Ready to travel for free? Earn credits and redeem them on Tripoto's weekend getaways, Mindful Retreats, hotel stays and vacation packages.