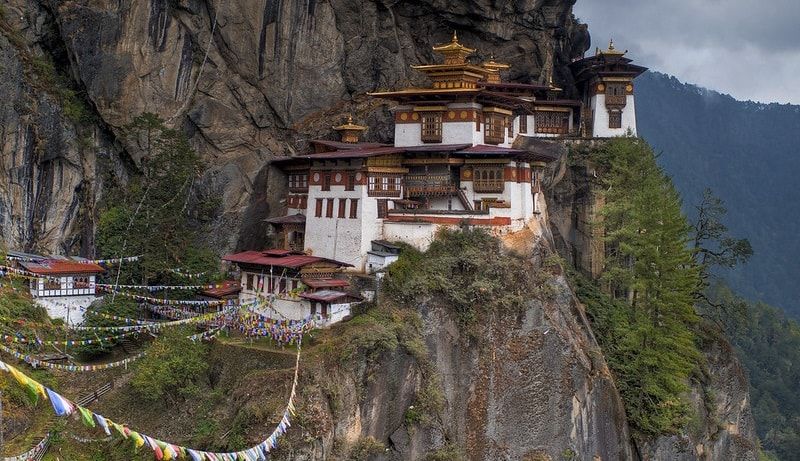 The Tourism Council of Bhutan has imposed the new tax for tourists from India, Bangladesh, and the Maldives. Tourists from these countries now need to pay ₹1,000 as a sustainable development tax to enter into Bhutan, news reports from the neighbor said on Thursday.
At present the Visa for tourists from India, Bangladesh, and the Maldives have free and they do not need to pay any extra tax to enter into Bhutan while tourists from other countries have to pay $250 as a minimum charge per day which includes a $65 sustainable development fee.
As per some media reports the fee has been imposed after following instances of some travelers causing certain law and order problems as well as being disrespectful of local customs and traditions.
The Buddhist kingdom on the Himalayas keen to stem the tourists flow from India and other countries of South Asia.
Bhutan is planning to implement this sustainable development tax for India since November 2019 and also discussed the same during a visit by the country's foreign minister Tandi Dorji to India in November.
According to the data, Last year, around 1,91,836 tourists from India arrived in Bhutan which is 95 percent of the regional tourists.
70% of Indian tourists are budget travelers who are not able to afford huge fees. Bangladesh is the second-largest destination for Bhutan after India with 10,450 tourists per year.