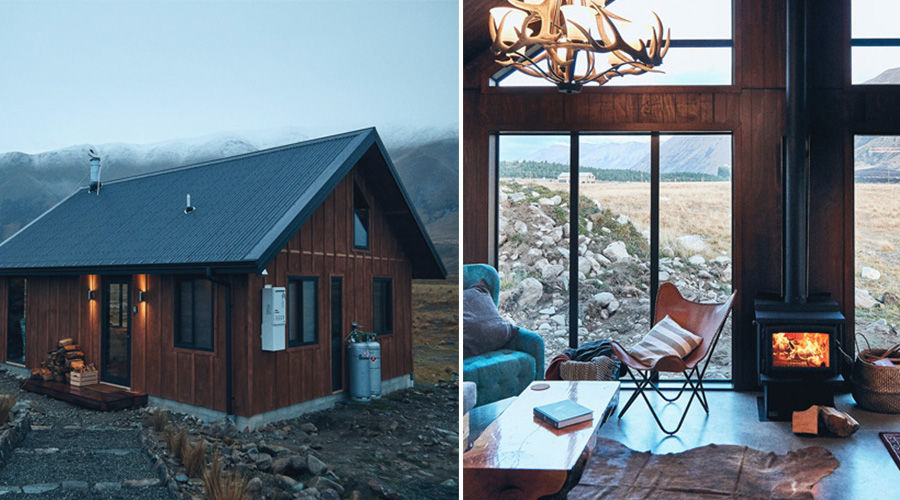 Are you newly married and have an International Destination in your plan to travel to? If you are in search of a secluded romantic getaway which will just fit you both in, far from all crowd and madness of the World, then this small country side cabin in far end of the World should be your best bid. This is a stylishly decorated cabin in the heart of the Southern Alps on the South Island of New Zealand. This stay will provide you a rusty country-style experience of a lifetime and there is no satellite TV also to disturb your togetherness. It will all be mountains, snow, nature, light, wild setting, amazing night skies, grazing sheep, birds, rabbits, board games, a log burner to keep you warm, and a cup of coffee.
Situated around a 15 min drive from the nearest town called Twizel, High Country Cabin is tucked in the heart of the Southern Alps on the South Island of New Zealand. Roughly halfway between Christchurch and Queenstown, it provides direct access to all of the natural amenities that the area is world famous for including snow sports, mountaineering, hiking & tramping, mountain-biking, hunting & fishing among many other activities.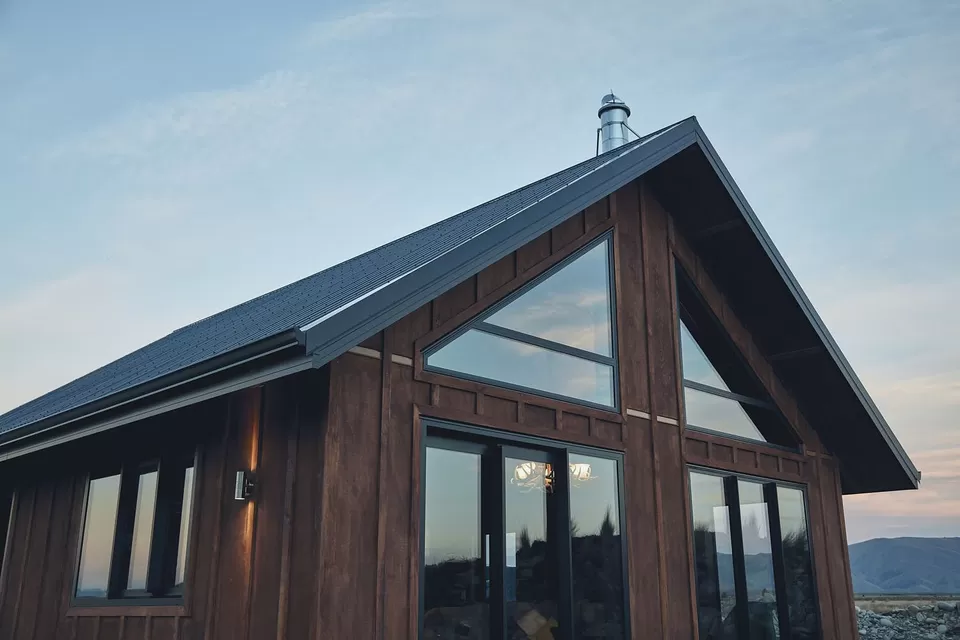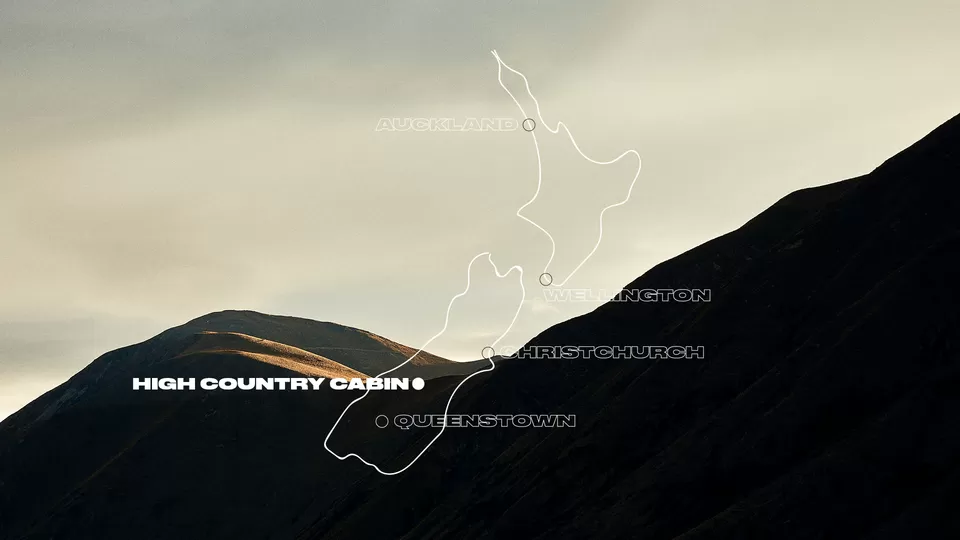 In this country setting every other window offers you mountain views and a surrounding area of around 10 acres are all yours during your stay. You can wander and explore the place on foot observing the livestock if you see them grazing and immerse completely in to the nature.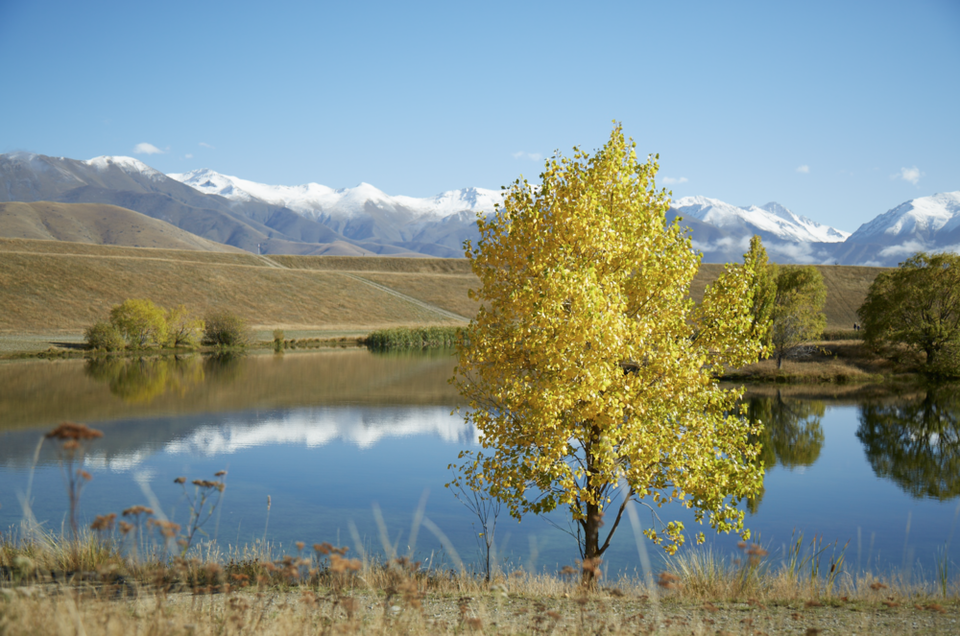 The Owners:-
An Australian couple Kenny and Heidi Smith built a small cabin retreat in New Zealand for their family and are now renting out via Airbnb. The couple wanted the cabin to mesh with its beautiful natural surroundings. Kenny says 'they were inspired by the back-country huts and hiking shelters found in the Southern Alps of New Zealand'.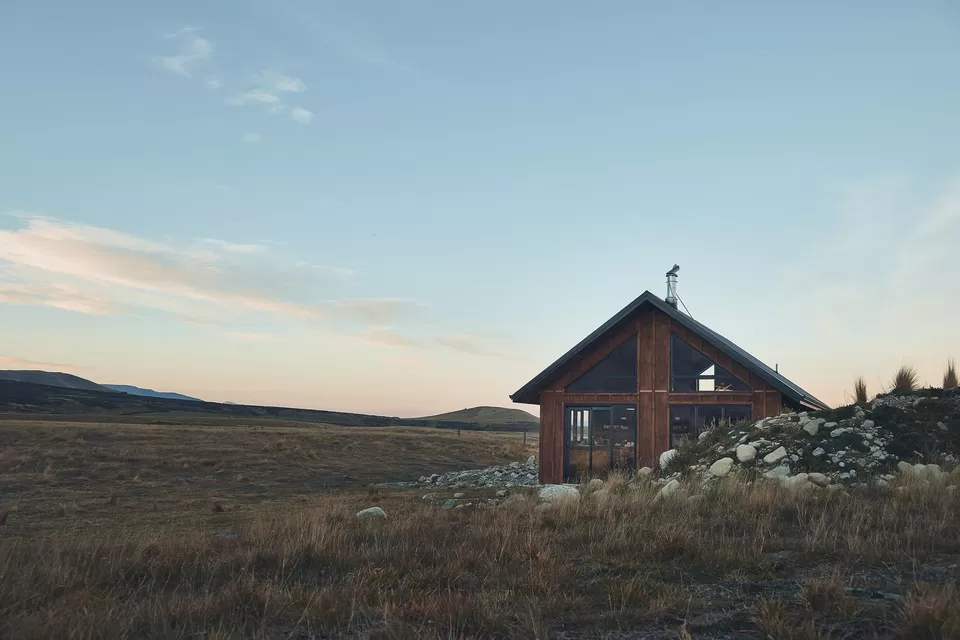 Rooms:-
This cabin features cleverly designed spaces for sleeping, using partial walls for separation and a degree of privacy. However please note that there are no private bedrooms etc. Think of it as a cozy, single room living space.
The sleeping arrangements are:
-1 Queen bed in master bed area
-1 Queen mattress in upstairs loft area
-1 Single mattress in upstairs loft area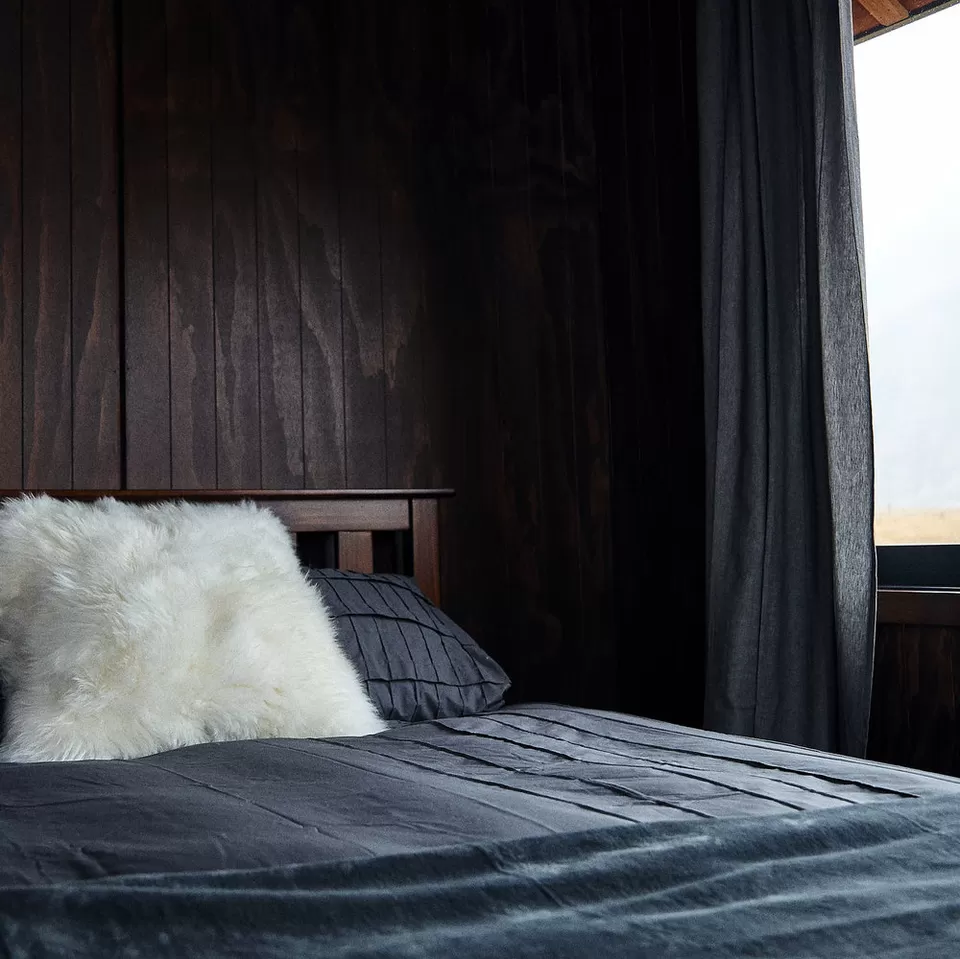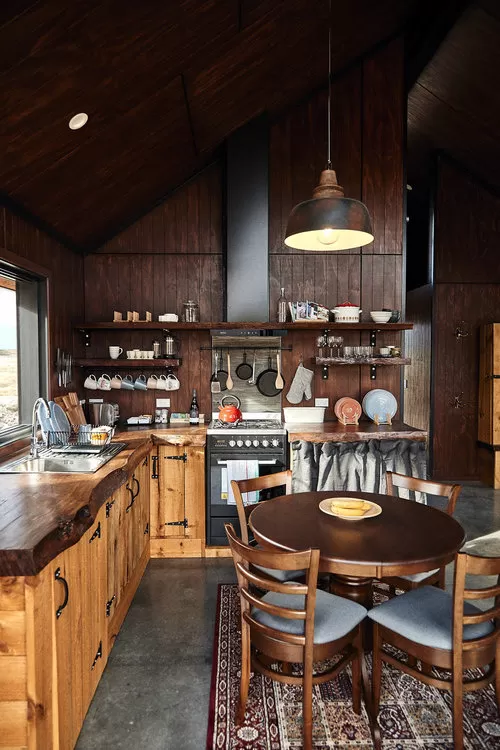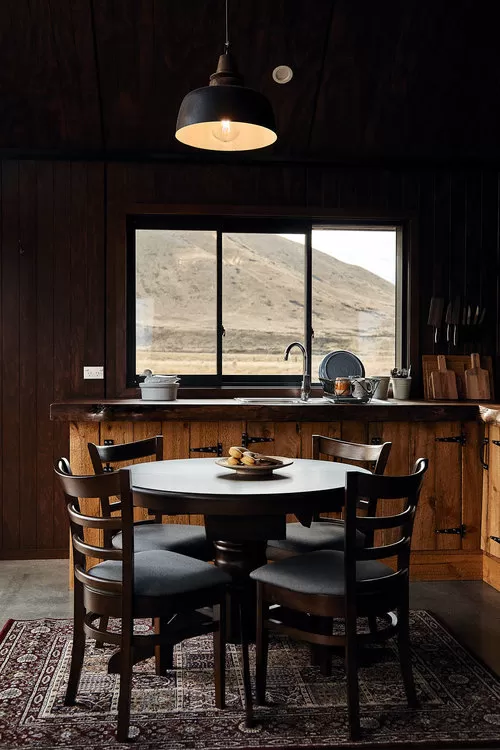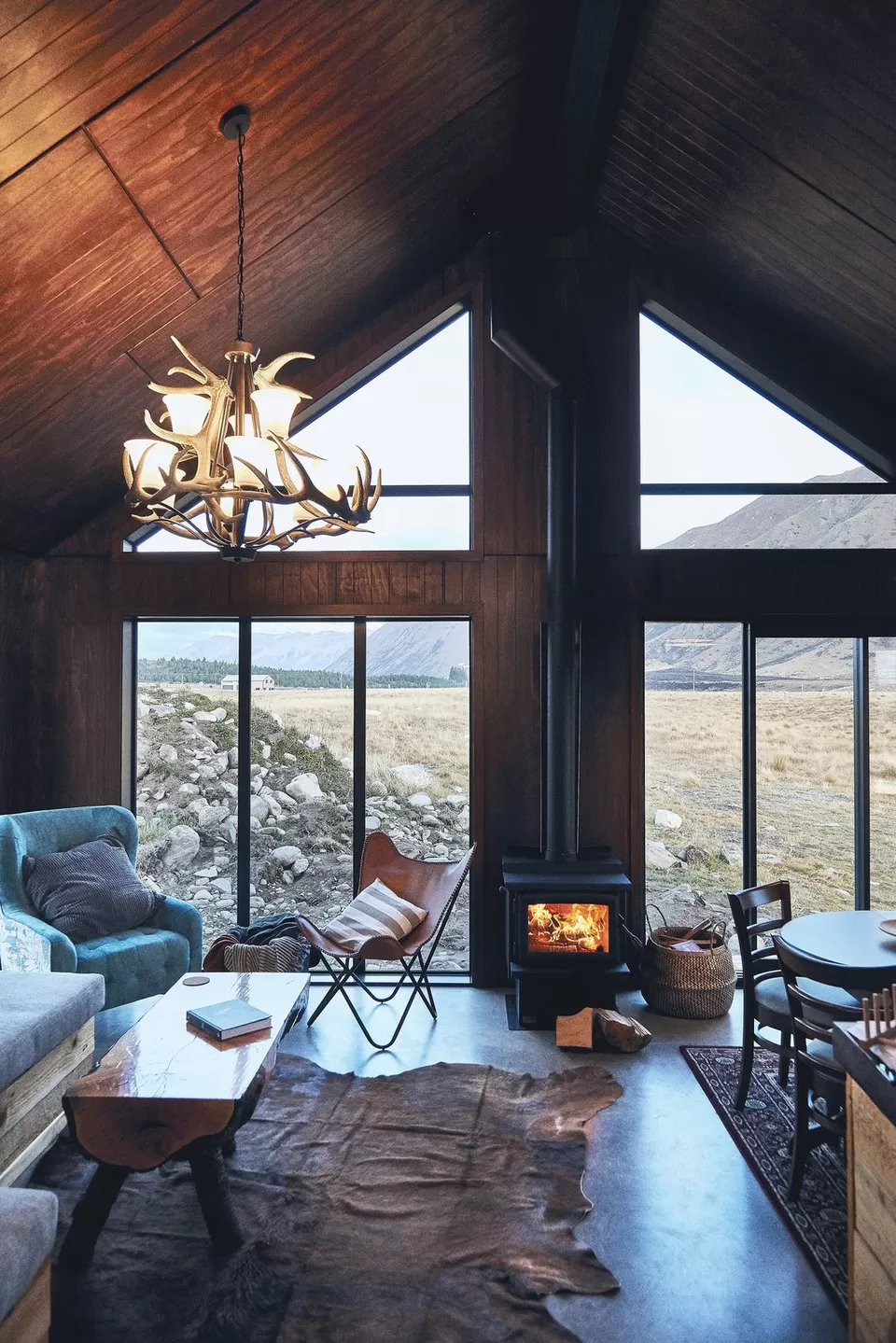 Food:-
The best is to go on fishing to nearby fresh water lake and grill it on your own with lots of wooden logs available or just take a drive of 15 mins to Twizel town and buy the groceries you would need.
Note:-
As the property is built in Non-Urban Area the roads to and from town can (not common but possible) become blocked in unusual weather events due to high amounts of snowfall. It is always better to keep the track of weather before booking a stay.
Rates:- Approx 17,000 per night.
Nearby Attractions:-
Aoraki Mount Cook national park and the glacial lakes of Pukaki and Ohau being just minutes away.
The area has a large number of hiking trails for all levels, and the 300km long Alps to Ocean cycle-way passes close by.
In the winter season, there are three snow fields close by, with Ohau being the closest, followed by Roundhill and Mt. Dobson.
The popular ski resorts of Wanaka and Queenstown are within day trip distance as well.
The area is highly regarded as one of the best freshwater fishing destinations in New Zealand.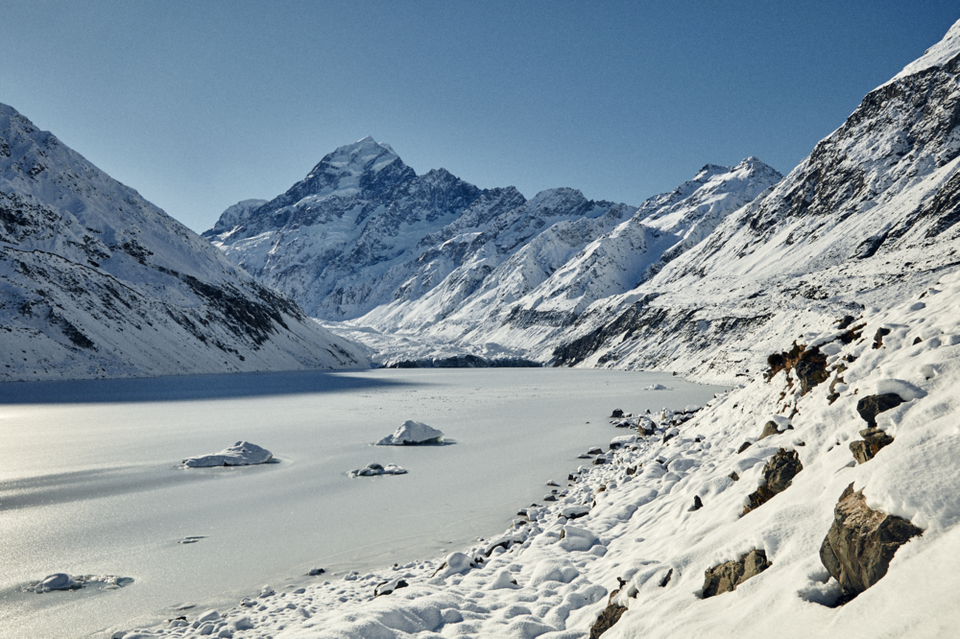 Location:-
Ben Ohau, Pukaki Ward, South Island, New Zealand.
How to Reach:-
There are many flights from Delhi to Auckland with a one way fare starting from 28k INR. You can check the fare here on Skyscanner!
Contact:-
hello@highcountrycabin.co.nz
After Hours Contact: Trish Alty +64 (0) 27 908 3085.
Official Website:- High Country Cabin
Book your stay through Airbnb here.
Have you been to any secluded romantic getaway recently that you can never forget? What are you waiting for!!? Share your experiences before this month end here on Tripoto Travel for free page and win 300 credits and redeem them later for luxurious stay-cations in India and around the World.
Happy Travelling!!!
Frequent Searches Leading To This Page:-
New Zealand Holiday Packages From Delhi, India Tour Of New Zealand 2020, New Zealand Tours From India, New Zealand Tour Packages From Delhi, New Zealand Packages From India, New Zealand Trip Packages From India, New Zealand Tour Packages From India