In New Zealand every town has something to offer from adrenaline rush to laid back resort life, breath-taking vistas to tranquil lakes and breathing the pure mountain air to swimming in crystal clear rivers. And, if you have them all in one place then you have found WANAKA. Wanaka is a small town in Southland New Zealand and is an all year around tourist destination situated on the shores of the massive Lake Wanaka. With resorts overlooking scenic spectacles of lakes, mountains and rivers to quaint cafes, cozy pubs, delicious wineries and numerous restaurants serving cuisine to cater to your preferences makes Wanaka a perfect place to spend a few days on your road trip around Southland New Zealand. A great place to relax and appreciate the beautiful scenery Lake Wanaka has to offer or outdoor activities; get on to exploring the lake on a canoe and hike the mountains for a bird's eye view of the lake and town.
Wanaka is 50 minutes to an hours' drive from Queenstown. There are high chances that it will take you longer due to the multiple scenic stops on the way and you wont be able to help your self but to stop and pick that camera up. You can check out our New Zealand Road trip itinerary for reference, HERE. If I am made to choose that one town in New Zealand I would love to come back to again, it has will always be Wanaka to experience glam-ping by its stunning lake.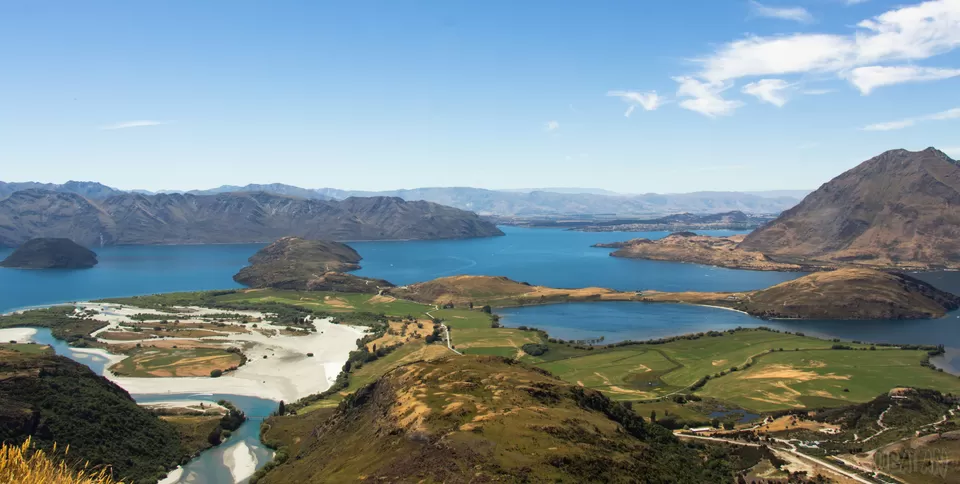 THINGS TO DO IN WANAKA
Located 55 kilometers north east of Queenstown, Wanaka is surrounded my spectacular snow topped mountains mirrored below in the crystal clear waters of Lake Wanaka. Being an all season tourist destination this place offers multiple things to do in the region.
WINTER IN WANAKA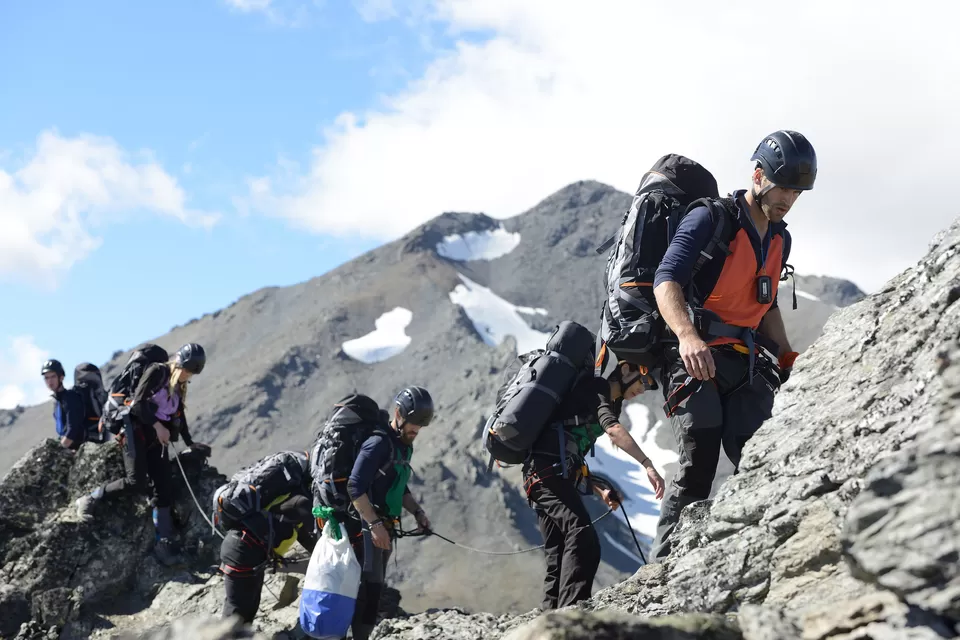 This place is a paradise for anyone passionate about skiing. With excellent fresh powder during winter Wanaka boasts of not one but two world-class ski areas. With it's spectacular scenery and cozy resort life nestled below the towering Southern Alps, during winter Wanaka attracts many tourists even during it's winter months. Being the best it is where the best skiers and snow boarders come to train and complete from all over the world. Another popular activity with tourists is to go on a snow mountain hike to experience some panoramic winter views of the region or just take a peaceful stroll by the lake. With kids you can visit the snow farm in Wanaka to experience some fun filled winter actives for free.
Skiing package can cost anywhere between 75 NZD to 100 NZD or for beginners around 135 NZD.
LAKE WANAKA
The Lake Wanaka is one of the most popular spots in Wanaka for tourists to walk along it's scenic shore, go fishing, waterskiing, stand-up paddle boarding, canoe in the water or simply for a good old cold swim. On a beautiful day it's a great idea to buy your coffee from a nearby breakfast place and take it to the lake to enjoy your drink amongst such serenity or have a picnic there. It's a picture perfect setting for unwinding. Even better if you wish to camp by the lakeside overlooking mountains within the pine tree forest, the place also has a popular spot for glam-ping. The lake covers alpine beauty at its best with a backdrop of glaciers and mountains rising from behind.
Affordable camping starts from around 8 NZD per night per person.
OUTDOOR ACTIVITIES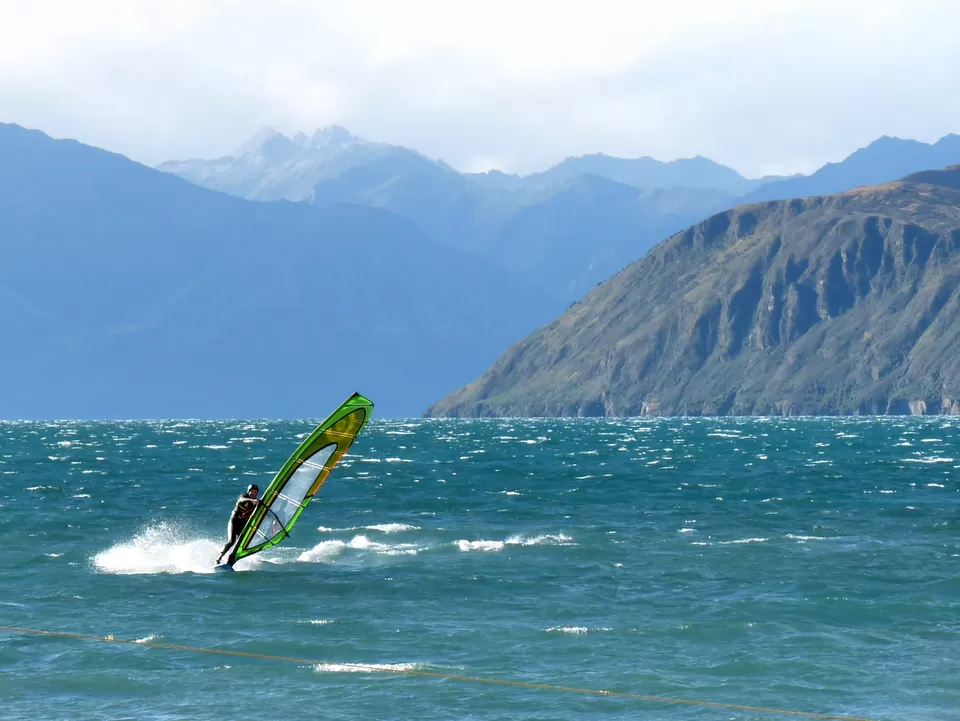 Wanaka is blessed with wonderful weather during summer time. It is bright and dry with longer days during December to February with temperature dips late in the evenings, making Wanaka the perfect for outdoor activities. If you are looking for things to do then there is no better place than within Wanaka to go hiking, walking, canoeing, swimming, trekking, mountain biking, simply cycling, skydiving, kayaking, off road driving, jet boating, parasailing or simply strolling. Boasting of such diverse terrain, there are activities for both thrill seekers and the ones looking to take it slow.
Extreme sports booked with a company can cost anywhere between 80 NZD to 300 NZD.
WORLD CLASS VINEYARDS
Some of world's best and award winning wineries are available in Wanaka. There's no better way to discover wines all while overlooking some spectacular sceneries of New Zealand. The region holds the reputation of being the producer of excellent wine having the ideal climate for growing quality grapes has popped up numerous cellar doors and wineries for visitors to get a taste of the distinct variety of wines in Central Otago region, some which are really old and are still highly regarded in the region. Wine tastings are available to visitors and some even have amazing restaurants which serve food and cheese plates to pair with their delicious wine. To know more about our favourite wineries, you can check out our wine tasting guide in New Zealand HERE.
Most wine tasting experiences are free, however, some places can charge 1 NZD per wine to 15 NZD for a selected number.
MOUNT ASPIRING NATIONAL PARK
If the luxe life in Wanaka isn't enough head to Mt. Aspiring national park to get your hands and feet dirty hiking there. With a brilliant mixture of beautiful river valleys, high mountains and remote wilderness it is a paradise for hikers and very sought after by mountaineers. It is New Zealand's third largest national park and a part of their world heritage area. The place is a calling for bird watchers with 59 species of birds spotted so far and over 400 species of butterflies and moths. It is the third largest glacier in New Zealand and has been formed by intense glaciation. And, for The Lord of the Rings trilogy fans, it was the location for Isengard. The national park is 55 minutes' drive from Wanaka center. There's so much to see and do here will be a rewarding freak from the town like in Wanaka.
On an average you will need 146NZD in expenses a day, this includes food and transportation. If you planning hiking and accommodation there are tour groups who plan your route and stay which can cost anywhere between 450NZD to 1000NZD for a week depending on the type of tour you pick.
For more stories and updates on my travel exploits follow @BohemianOnTheRun on Instagram.
Visit my Website and Travel Blog for more travel inspirations at BohemianOnTheRun.com
Frequent Searches Leading To This Page:-
New Zealand Holidays 2020, New Zealand Trip Packages From India, New Zealand Holiday Packages From India, New Zealand Tour Package For Couple, New Zealand Holiday Packages For Couples, New Zealand Holiday Packages For Families, New Zealand Travel Packages From India