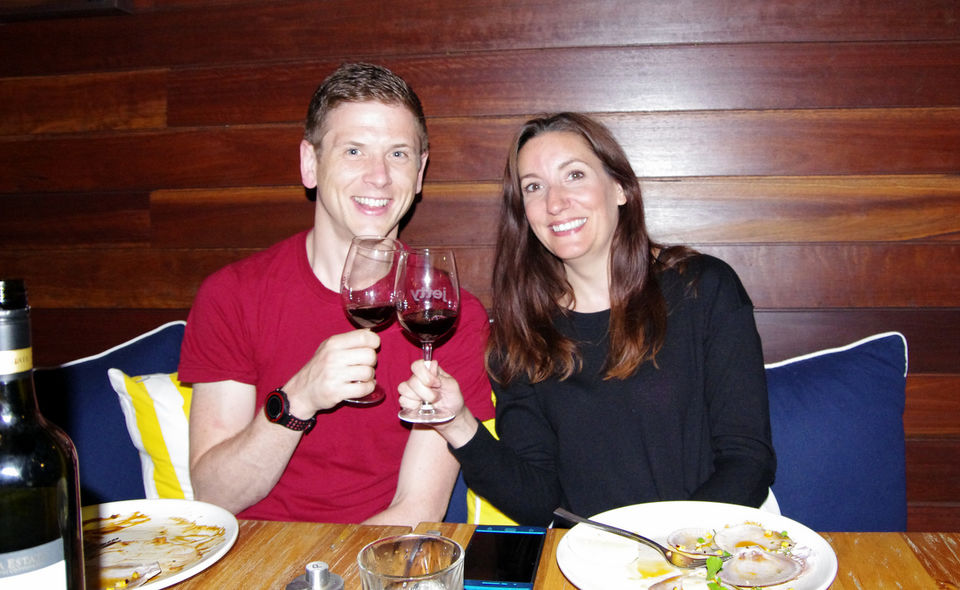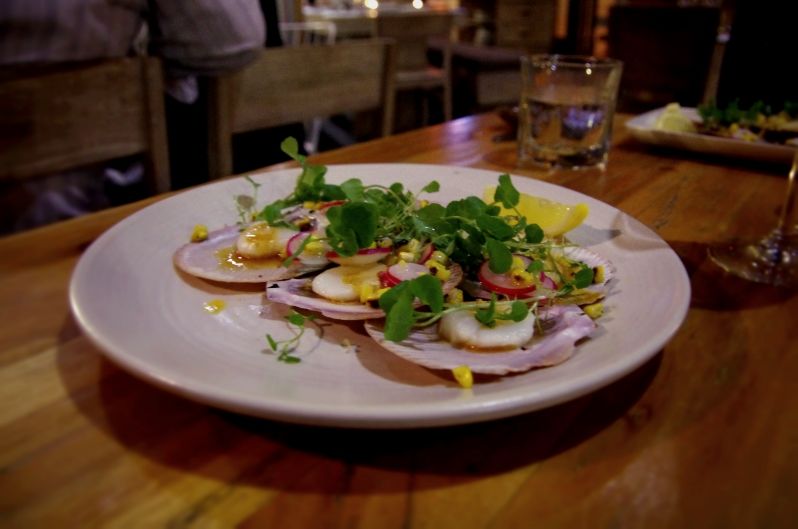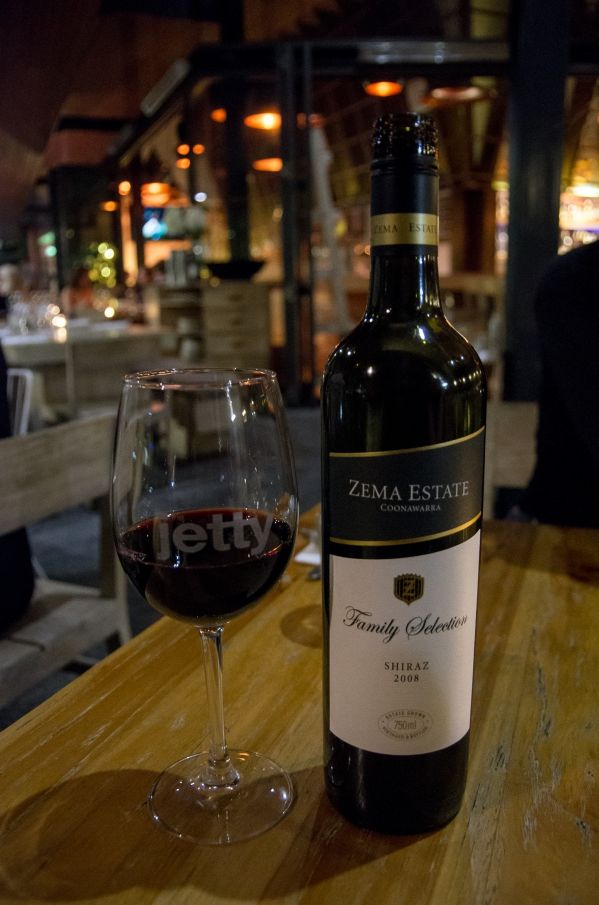 After 3 weeks of eating very well, we were on our last few days of the trip and my friend Annie, who we were staying with, had been telling us how much and how fast the food scene in Brisbane had changed and matured, with new notable openings becoming a regular thing. When we were deciding on where to go we chose a place Annie hadn't yet been but had heard good things about, The Jetty. This ended up being our favourite meal in Australia.
The Jetty is located at River Quay, a dining precinct of Brisbane built after the major flood of 2011. Surrounded by parklands the riverside location gives the restaurants a lush, calm environment which makes for a good escape from the bustle of the business district.
Our meal was memorable for many reasons. It was Easter Weekend so the restaurant was very quiet as most had escaped the city for the beach. The restaurant decor was modern but not sterile and was built to make the most of it's surroundings opening out onto the the riverside park with an outside dining area.
We had a difficult time deciding what to order, the menu was varied without being overwhelming, with a focus on local ingredients and an Asian inspired twist. The staff were friendly and helpful when we asked questions.
The first sign that we were onto something good was our wine. It turned out to be our favorite of the trip. It was a stunning Zema Estate Shiraz, it was rich, peppery full bodied red and I'm very sad to say you can't get it in the UK.
For my main I had Hervey Bay scallops w/ lemon & smoked paprika butter, BBQ sweet corn & radish. It was so pretty and colourful I felt bad about eating it, but eat it I did. The scallops were cooked to perfection and the flavours of paprika butter a good compliment, I'm just wasn't sure about the sweet corn being in there.
Nathan had steak and it was cooked to perfection, I had a twinge of food envy when I tried a bite, steak is one of my favourites but I'd had a few very good steaks of my own already during the trip.
We both had the deconstructed cheesecake, which when I first saw it I thought there was a mistake, it looked like icecream, but once I dug in I remembered the deconstructed part of the name. It was a scoop of cheesecake and it was AWESOME. Cheesecake is my alltime favourite dessert so that's high praise.
Just before dessert was served the skies opened up and the rain pummeled down (when it rains in Brisbane it RAINS). There was a group of Australians from out of town who had sat a little too close to the outside and were getting sprayed by the rain. They ended up moving to table next to us, they were a friendly, jolly group and we chatted with them for a bit. It was this friendly exchange, which you don't ever get in London that made the meal a little different and even more memorable.
Honorable Mention - O'Connell Street CafeWe do have to add O'Connell Street Cafe as an honorable mention to our list. Australians take their breakfast very seriously and we really enjoyed starting the days with good coffee and a yummy healthy breakfast.
O'Connell Street Cafe was a couple doors down from our hotel in Sydney and we enjoyed their food and friendly service a lot. Their prices were reasonable (especially for the business district) and the cafe was a bright comfortable place to eat. By our 3rd visit they were treating us like regulars knowing we would start with or regular, flat whites.
So if you are lucky enough to find yourself near any of these restaurants be sure to give them a try.
Frequent Searches Leading To This Page:-
things to do in Australia Melbourne, things to do in Australia in October, things to do in Australia in June, things to do in Australia in may, things to do in Australia in April, things to do in Australia in July, things to do in Australia gold coast, Australia tour package from Delhi