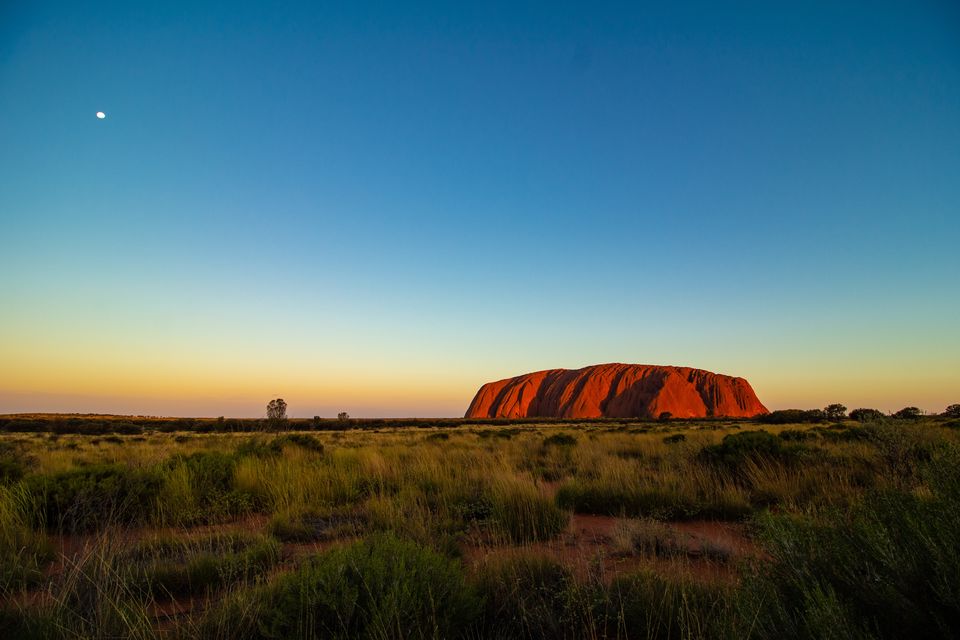 Planning a holiday is exciting, particularly when the place you're visiting is as vast and culture-filled as Australia is. Australia has some of the most iconic natural parks and islands that are well preserved by the country and pure bliss to the eye.
However, you might get easily washed away with the excitement of being here - a great way to explore it like a local is to make sure you orient yourself firsthand with the laws of the land, acknowledge its wild rurality and understand the cultural differences between Australia and your country of residence before you actually get there. This is vitally important and can make your holiday to Australia everything you expected it to be - and even more.
For the rest, sit back, relax and read through as we point out the 'insiders' you need to know while planning a holiday to Australia.
1. Australia is enormous - don't underestimate it
The vast majority of Europeans underestimate Australia and its size - Europeans, of course, being so used to crossing country borders in a matter of hours. Australia is incredibly vast in size and the trawell time between states alone can be hours upon hours.
Attempting to visit the entirety of the country in a few weeks is not recommended - if you're short on time, picking a small amount of cities and carefully planning your trawell between them will ensure that you're able to have a truly enriched and informative visit down under. You want to experience the concept of trawell.
Also Read:- 4 Ways To Safely Travel International Like A Pro
2. Summer is different across Australia
You're likely more than aware of the fact that Australia is in the Southern hemisphere and whilst we're shivering away in the United Kingdom in December, the Aussies are sunning themselves on the beach with the barbecue sizzling away.
In spite of this massive difference, the hot, summer months actually differ from city to city. Perth, in Western Australia, is renowned for its dry summers whilst Brisbane experiences much more humid temperatures. Research the cities you'll be visiting and prepare yourself for their specific climate.
Australia's sun can be harsh, so lathering yourself in copious amounts of sun-cream is more a necessity than a suggestion - protect yourself and you'll have a fine old time.
Also Read:- The Trawellblogger's Handy Trawell Checklist For International Trips
3. Australia can be incredibly expensive
The cost of trawell in Australia can be quite off putting for trawelllers - with good reason. Australia, generally speaking, can be very expensive.
When you're considering booking flights from one city to another, make sure you do so months in advance and shop around where possible.
A great way to start off is to focus on the cities that you can easily connect with.
For Indian travelers, the best way to fly in and out of Australia is either flying to Perth or Brisbane from Chennai. Typically, a return fare would cost anywhere between INR 46k to INR 50K.
In the same way, hotels can be equally as expensive so consider your budget before booking - whilst the prospect of a beautifully elegant hotel can be appealing, it's often an expensive experience and your money may well be better spent elsewhere.
If you're looking to find reasonably priced accommodation, then a top tip would be to offer your services to camper van companies - returning their vans to their base camp offers you both accommodation and a cheap way of trawelling from one state to another.
If that doesn't really appeal, then hostels are an alternative - popular with the younger generation, hostels are affordable and allow you the opportunity to meet a whole range of people.
Perfect if you're solo trawelling but useful even if you're not. Planning a trip takes time , so invest carefully.
4. Australians love to use slang
Speaking English isn't necessarily enough - especially not where Australians are concerned.
Australians love to use slang in their everyday language so getting to grips with the basics before your holiday is advised. Otherwise you might find yourself looking incredibly alarmed when you're asked to pass over a coldie whilst sunning yourself by the barbie.
Australians are incredibly friendly people - offer over a 'g'day' and a quick thumbs up when coming across the locals and you'll find yourself in a much better position - you might even get invited over for that aforementioned coldie! Learning Australian slang can be easily done with the right guide .
5. If you get a chance- explore the Outback
There's much more to Australia than just the cosmopolitan cities - if you get time during your trawells around Australia then exploring the remote Outback may well be something worth doing. With its scorched fields, hot sun and waterholes galore, the Outback offers visitors an entirely different side to the country. There are a number of tours available to you, if this floats your boat.
If you're considering exploring the more remote areas of Australia, then safety is of the highest importance - inform family and friends of where you're going and make sure that a park warden is aware of your movements. You should also ensure that you have the appropriate insurance , should the worst happen and you need assistance.
Picture Credits:- Unsplash