If you are an avid climber who loves to get their rock-climbing on while traveling to the best destinations in the world, then you should get your rock climbing gear in order and duly sorted out before aspiring to visit these top 4 travel destinations for rock climbers!
New Zealand – Tons of Exciting Climbing Options (Castle Hill)
Well if you know rock-climbing, then you most likely already heard some pretty epic stories about the climbing options that await you in the country of New Zealand. Whether you are sight-seeing around the island or just want to get your boulder climbing on, then there is no doubt that you will love what climbing you can get in near Flock Hill or Castle Hill in New Zealand.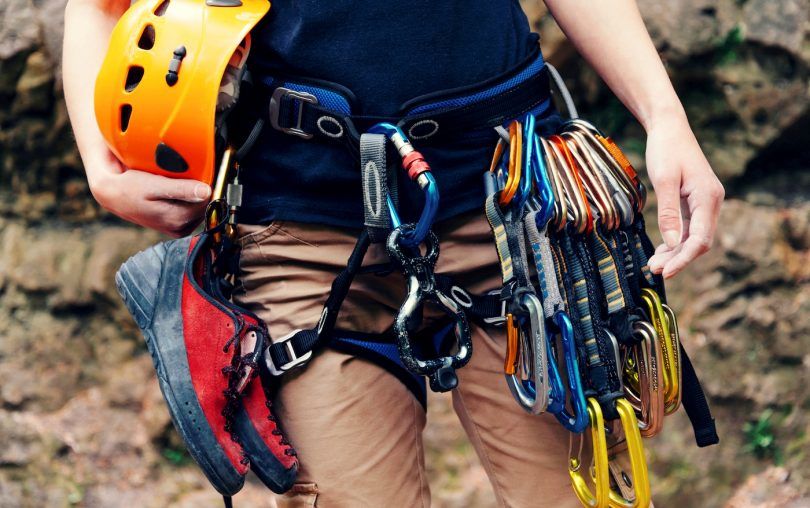 The beautiful landscapes and the limestone boulders make for breathtaking views and exotic experiences throughout any location you may choose to be. Imagine the scenes in the famous movie the "Lord of the Rings," where the tall mantles of rocks meet the crystal-clear blue water of the lake – and experiencing this first-hand will make this one of your most memorable climbing adventures.
The Rocklands- South Africa
Get ready to utilize the best rock climbing gear you own or buy a whole new ensemble to master the mighty boulders of the Rocklands in South Africa. But be forewarned, climbing the problems in The Rocklands should not be taken lightly, because climbing this area is tailored for more serious and experienced climbers.
There are literally hundreds of rocky locations around the Rocklands! And this amount appears to be expanding ever so rapidly as more and more mountainous terrain is being developed. Additionally, you can beat this type of climbing.
destination as it comes fully equipped with its very own wildlife as well. You could be climbing up to a rooftop boulder and spot a giraffe or a baboon in the foliage down below. It is truly a rock-climbing destination; you must not miss out on!
Thailand –
Who doesn't want just to visit Thailand for the food? But we are certain that you can have your cake and eat it too here when it comes to having a great climbing vacation. Thailand is more for the sports climber at heart as tufasmade out of limestone, and abstract rocks stem everywhere.
You can also choose to climb near a landscape enveloped by the aqua-blue, ocean water. You can climb solo in safer areas, do rarer spot climbs with a guide or climb where the areas and regions are more populated. It is entirely up to you, and the options are plentiful for rock climbers – so you definitely, won't run out of places to challenge your abilities, stamina, and experience.
Virgin Gorda Island BVI –
Who knew the Caribbean could be so much more than a destination to boat, swim, scuba dive, and party? Hmmm. It is no secret that the Island of Virgin Gorda in the British Virgin Islands located in the Caribbean is a beautiful place riddled with huge, granite boulders where you can see the pristine waters from the most magical cliffs. This climbing experience is unique in itself, but it is pretty simplified as you will not have to plan, prepare, and navigate too far.
However, you should remember to take the essential UV protection of sunscreen, rock climbing gear, and consider other types of things that will spare you from the heat and the UV rays of the sun.