Think beyond Switzerland and Paris!
Honeymoon is the most significant holiday a couple is likely to take, but after the stress of planning a wedding, deciding on a honeymoon destination can be a draining task. And if you are like me who loves to do things differently, then choosing a unique honeymoon destination is all the more confusing. You may want something classy, different, or special, but probably not too costly. Something that will be memorable but at the same time doable. Here is our favorite list of unique offbeat honeymoon destinations around the world which are different from the usual names like Maldives, Switzerland, Paris, Mauritius, Thailand etc.
On a side note, we went for Bali for our honeymoon and the reasons of choosing it were: close to India as compared to other offbeat honeymoon destinations, Not costly to burn a big hole in your pockets and we both love beaches more than hills. So here is your chance to decide where you wish to start the new chapter of your life.
Kenya: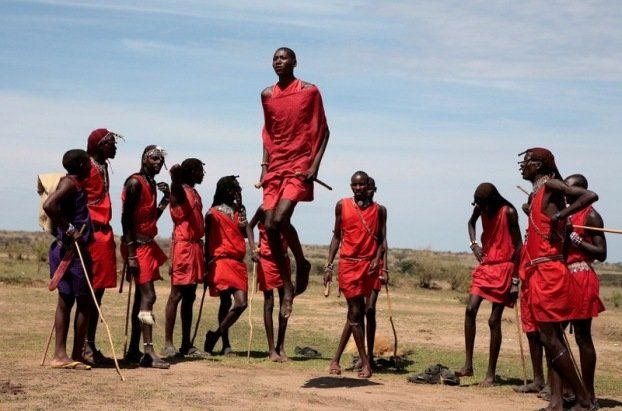 Being in Kenya is like setting your foot in paradise where you will witness the abundance of flora and fauna, together with the majesty of nature such as the pristine forests and the fascinating sight of Mt. Kilimanjaro. There are idyllic honeymoon destinations in Kenya, which have unique essentials such as beautiful sand beaches with turquoise and clear water, complete privacy, romantic settings, picturesque views, sumptuous beds, fine dining and other luxury packages that will make your honeymoon memorable.
Cook's Island: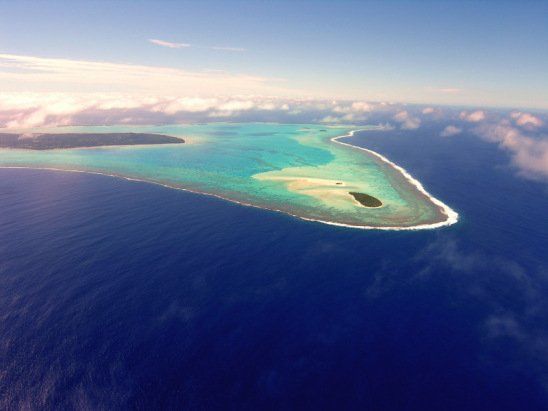 The Cook Islands is an island country in the South Pacific Ocean in free association with New Zealand. It comprises 15 small islands whose total land area is 240 square kilometers. As the island is average in size with a limited number of people, you can expect that intimate moments to be spent quietly, as if you are the only couple in the world. The 15 islands of the Cooks lie halfway between New Zealand and Hawaii in the South Pacific, scattered like fragrant frangipani petals floating across a seductive, sensual ocean. Boasting rare beauty, an idyllic climate, warm welcoming people with the widest white smiles and a pace of life unsurpassed for peace: the Cook Islands are an Island Paradise.
Aruba: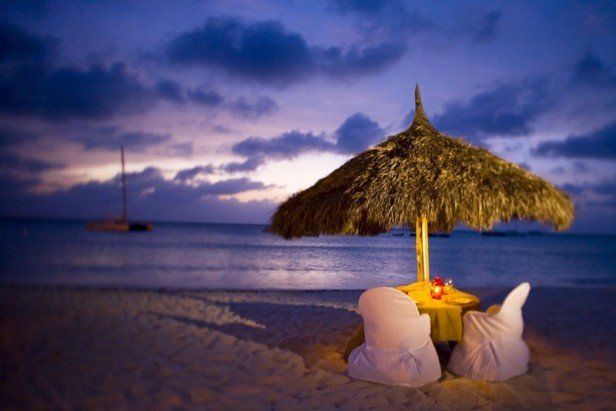 Aruba is an island in the southern Caribbean Sea, located 29 kilometres north of Venezuela. Together with Bonaire and Curaçao, Aruba forms a group referred to as the ABC islands. Collectively, Aruba and the other Dutch islands in the Caribbean are often called the Netherlands Antilles or the Dutch Caribbean. Aruba offers temperate weather all year long. So whether you take your time off before spring or just in time for winter, reaching this place would be the same no matter your holiday preference. Imagine walking along seven miles of white sand beaches, snorkeling in the clear blue waters, and going from one island to another by foot or by boat.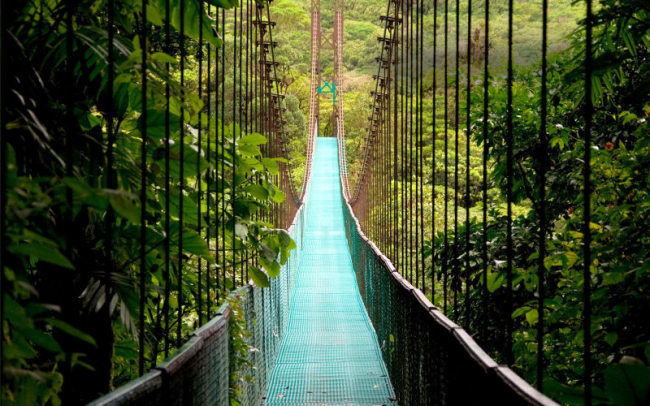 Costa Rica:
Going to Costa Rica is a journey that can give you fresh air, away from the common pollution and stress of busy city life. Trekking, nature tripping, bird watching, and other outdoor activities would be your main avenue of spending intimate times together. But in case you get tired of all the walking, you can get on the Pacific side of the country and experience beaches with blue waters that invite rest and relaxation. The pura vida lifestyle of the Central American country attracts thousands of honeymooners for a tropical rainforest getaway. Costa Rica is rich with ecotourism; remote beaches, volcanoes, waterfalls, national parks, rafting, surfing, and more abound.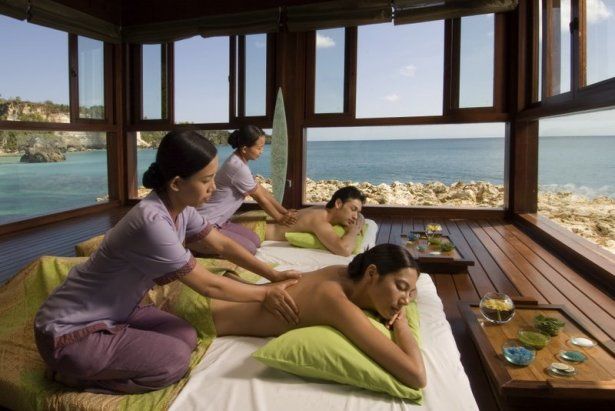 Bali:
Bali is one of Asia's best destinations for couples, especially those who are looking for something different. Apart from seeing Bali's white sand beaches you can enjoy many water sport activities here or visit the monkey forest and get the feel of the very popular Bali massage in many spas located here. And while you are in Bali, don't forget to taste the world's most expensive coffee. Elizabeth Gilbert found her "love" on this romantic island in Eat, Pray, Love, with good reason. This is Indonesia's largest tourist destination having five-star resorts, million-dollar villas with panoramic ocean views, mountains with gorgeous waterfalls, world-class cuisine, and Buddhist temples galore. Unsurprisingly, BBC Travel named it one of the World's Best Islands in 2011 and Travel and Leisure gave it the Best Island award in 2010.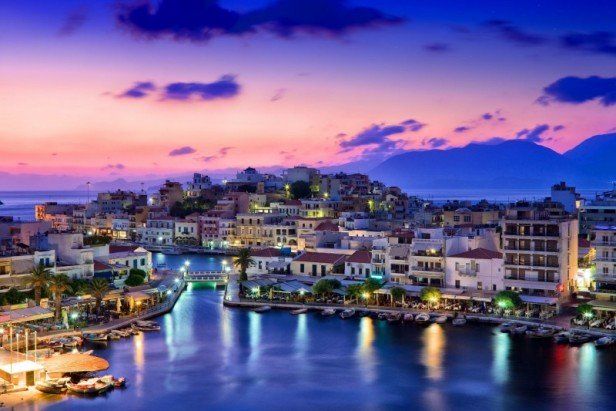 Greece:
There are many things to expect in Greece, and exploring places like Athens, Acropolis, Crete, or Aegina would also give you moments of embarking on a whole new adventure. Don't forget to taste the authentic street food here.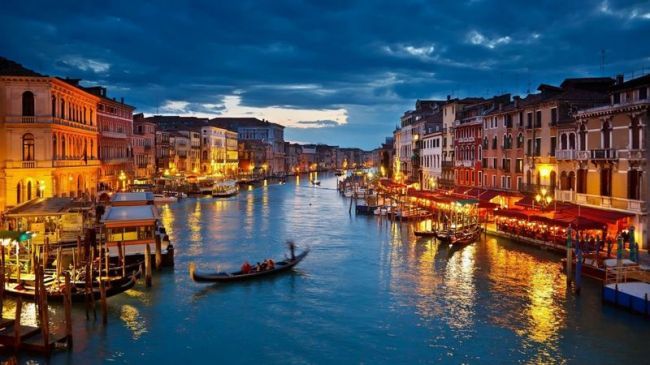 Italy:
Italy has always been a popular choice for romantic getaways. That's no surprise when you've got Rome, with its romantic ruins and palatial hotels; Venice, with its heart-stopping canals; the Amalfi Coast, summer playground for celebs like Jay-Z and Bey; and vineyard-dotted Tuscany, where the big decision every day is which Brunello or Montepulciano you'll be quaffing-at lunch and dinner. A minimum seven days tour to Italy is all what you need to explore this country with the love of your life.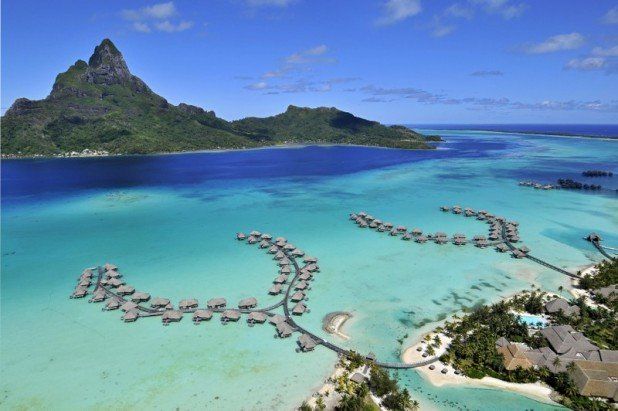 French Polynesia:
The South Pacific island cluster that includes classic honeymoon getaways Bora Bora and Tahiti is the ultimate in exotic relaxation. Bora Bora is the most expensive of all that offer panoramic blue-water views. Mostly suited for the rich and famous who don't mind splurging for once in a lifetime opportunity with your beloved.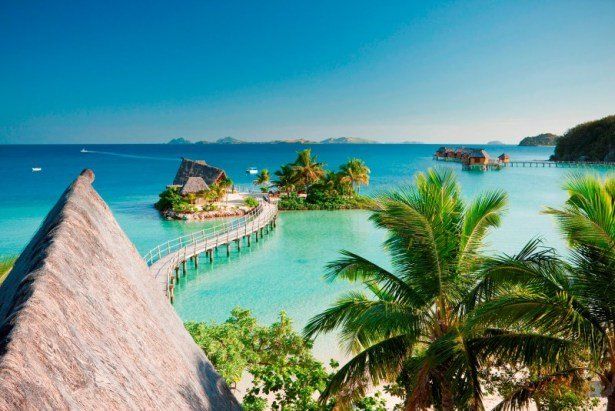 Fiji:
The name is practically synonymous with paradise, which is why it's no surprise that newlyweds often choose the South Pacific archipelago. Fiji has a wealth of high-end, midrange, and budget resorts for couples of all types, as well as coral reefs, white-sand beaches, scuba diving, and ecotourism.
This South American vacation spot is all good for fun in the sun. The possibilities are endless: the ancient ruins of Tulum, the pristine beaches of Cabo San Lucas, the fabulous resorts in Playa del Carmen, the list goes on.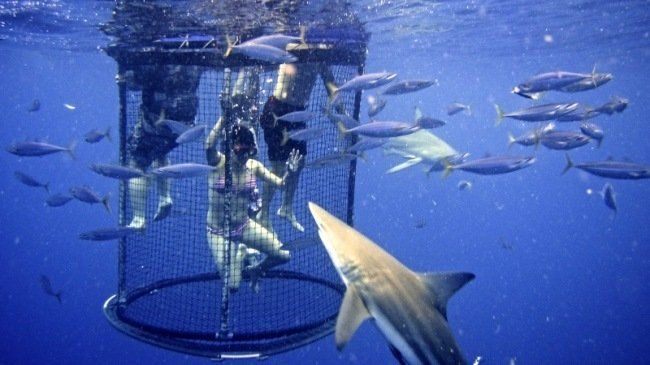 South Africa:
Jet-setting couples favor South Africa for an unforgettable honeymoon. Want a wildlife safari? You got it. Interested in cage diving with great white sharks? If you're crazy enough to say yes, you can do that, too. Newlyweds can also climb Table Mountain for a clear view of Cape Town or visit wineries in the countryside.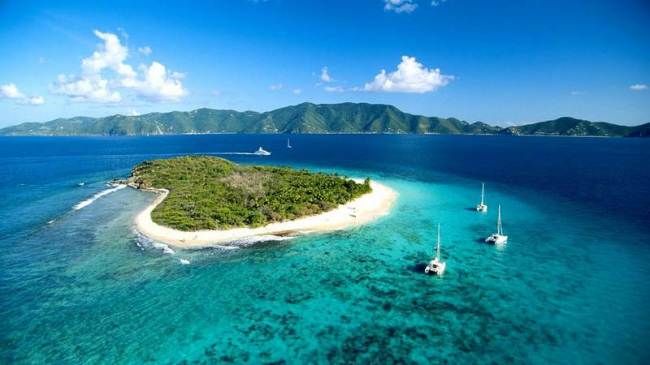 British Virgin Islands:
The Caribbean tax haven is also attractive to couples who want to surf, sail (yachting is a hugely popular sport), and sea kayak near a luxury resort. The crystalline-blue waters are stunning to look at from the sandy beaches or to lazily swim in with your new spouse.
And if you are the one like me, who love to go off the tourist trail and think beyond usual touristy places as honeymoon places; choose any one of the above offbeat honeymoon destinations to have the best time of your life.
SO WHERE ARE YOU HEADING?