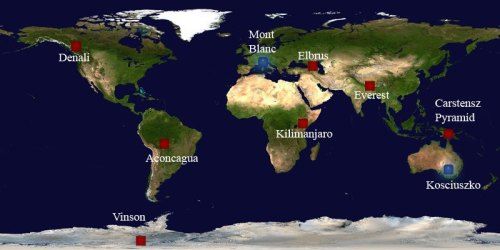 So what are the 7 summits?
Well, the 7 summits are the 7 highest mountains on each continent and summiting them is no joke. There are few (if any) mountaineering accomplishments more impressive than successfully climbing them. It takes years, if not decades to complete the feat. It's a huge dream of lots of climbers, adventurers and explorers to summit the highest point on each continent in their lifetime.
While everyone agrees that the Seven Summits are the highest peaks on each continent, there's some controversy as to which peaks should be included on the list. The debate centers around the boundaries of some continents, and whether or not it should be the tallest mountain in all of Oceania or just Australia.
Two most popular versions of the Seven Summits contain most of the same peaks, with one exception. The Bass list, named for American climber Dick Bass, who completed the summits in April 1985, includes Australia's Mount Kosciuszko.
Everest, Aconcagua, Denali, Kilimanjaro, Vinson, Elbrus, Kosciuszko (the Bass version)
There's also the Messner list, completed by legendary alpinist Reinhold Messner just a year and a half later, which replaces Kosciuszko with Carstensz Pyramid, the highest peak on the Australasian continent.
Everest, Aconcagua, Denali, Kilimanjaro, Vinson, Elbrus, Puncak Jaya (the Messner version)
**Richard Bass the first 7 Summiter, choose Australia as one of the 7 continents and Kosciuszko as it's mainland high point. However Canadian Pat Morrow, who was competing with Bass to finish the 7, challenged Bass's summit of Australia's Mt. Kosciuszko as the highest peak in Oceania saying that Carstensz Pyramid on Irian Jaya (Papua) in Indonesia's New Guinea was the true highpoint for the Australasian continental mass. Italian Reinhold Messner jumped in and agreed with Morrow. Today Carstensz is considered one of the seven but some 7 Summiteers try to bag the lower Kosciuszko to meet both the Bass and the Messner lists. Of the 416, 7 Summiters, 148 have summited both Carstensz and Kosciuszko.
So I guess if anyone want to cover all angles here is the list: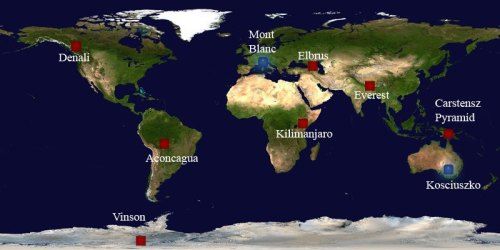 1. Everest, Nepal – 29,035'/8850m
2.Aconcagua, Argentina 22,902'/6960m
3.Denali, Alaska – 20,320'/6194m
4.Kilimanjaro, Africa – 19,340'/5896m
5.Elbrus, Russia – 18,513'/5642m
6.Vinson, Antarctica – 16,067'/4897m
7.Carstensz Pyramid, New Guinea – 16,023'/4884m
8.Blanc, France/Italy – 15,771'/4807m
9.Kosciuszko, Australia – 7,310'/2228m
Life is short. Right….
The only way to achieve big things is to set big goals,To put the my country's name in the arena of world mountaineering and make the people of the county proud these 7 summits are something that I've set as my new goal. so let's give it a crack and have a look at the 7 Summits and what they represent.
In order of height:
1. Asia: Mount Everest, Nepal, 8,848 m (29,029 ft)
(27°59′17″N 86°55′31″E)
The mother of all mountains, Everest is the highest point on the planet and, as such, is a major mountaineering objective. Everest is on the border between Nepal and Tibet (China). It is in the Himalaya mountain range which stretches 1500 miles from Northeastern Pakistan to Bhutan. There are over thirty mountains higher than 25,000 feet and fourteen over 26,300 or 8000 meters. Of the fourteen 8,000 meter peaks, nine are located in the Himalayas making it clearly the top of the world First famously ascended in 1953 by Edmund Hillary and Tenzing Norgay, Everest is without a doubt the best-known peak in the world.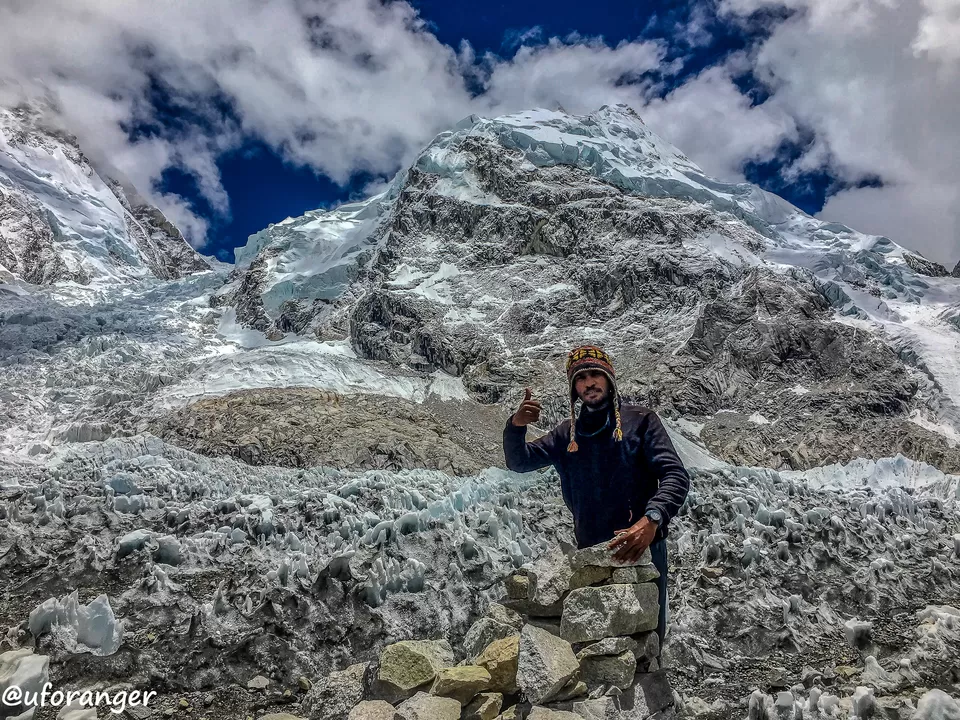 How long does it take?
The answer is approximately 2 months (65 days), maybe a little more. Climbers start arriving at the mountain's base camps in March. On the more popular south side, base camp is at around 5,300 meters (Everest base camp) and sits at the foot of the icefall ( Khumbu icefall), the first major obstacle. Climbers now acclimatize by climbing nearby, 'smaller' peaks. The next major staging post is Camp 2 (Advanced Base Camp), at the mouth of the Western Cwm.
From there climbers continue to Camp 3 and Camp 4 on the South Col. Sherpas rarely stay at Camp 3, since it is exposed to loose rock fall. D day (Summit day), usually a date in mid May when temperatures are warmer and winds milder, actually begins at around midnight. Climbers aim to be on the summit in the morning, with plenty of daylight left to get down before nightfall.
After successfully completing acclimatization period, the actual summit push from Base Camp and back lasts about a week.
Range/Grading, Difficulty level
Himalayan /4E, 10/10
How hard is it?
It's extremely tough Mount Everest death rate is about 1.3% or so, but thankfully dropping every year because of better rescues and monitoring systems. It's both technical and physically grueling, a minimum of 6 months fitness training is recommended.
Climbing Season:
Climbers would start end of March and aim to Summit mid-to-late May
Approximate Cost:
$45,000USD to $70K USD is pretty standard. You can pay up to $100k for extra sherpas, extra tents/space/oxygen etc, but most struggle by on a thrift $50k! The fee to the Nepalese Government is $11k+ alone. Once you pay $50k+ you'll most likely be with a Western guide along with local Sherpas, less than $50k and it will more likely be a local operation.
Success Rate in 2018:
Mount Everest success rate is roughly 50%
-----------------------------------------------------------------------------------------------
2.South America: Aconcagua, Argentina, 6,961 m (22,838 ft)
(32° 39′ 11″ S 70° 00′ 43″ W)
High in the Andes near the Argentinean/Chilean border, Aconcagua is the highest peak in the world outside the Himalayas in Asia. A German team was the first to reach its summit in 1897, and it's been a popular challenge for adventurers ever since. Most climbers fly into Santiago (Chile) or Mendoza (Argentina) and take a bus to Puente del Inca for the normal route or to Penitentes for the Polish Glacier, Polish Traverse and Vacas routes. The so-called "Normal Route" follows Aconcagua's northwest ridge and is among the world's highest-altitude non-technical ascents. Still, its considerable elevation means it's no easy feat, and only an estimated 30% of climbers who attempt to reach the summit are successful.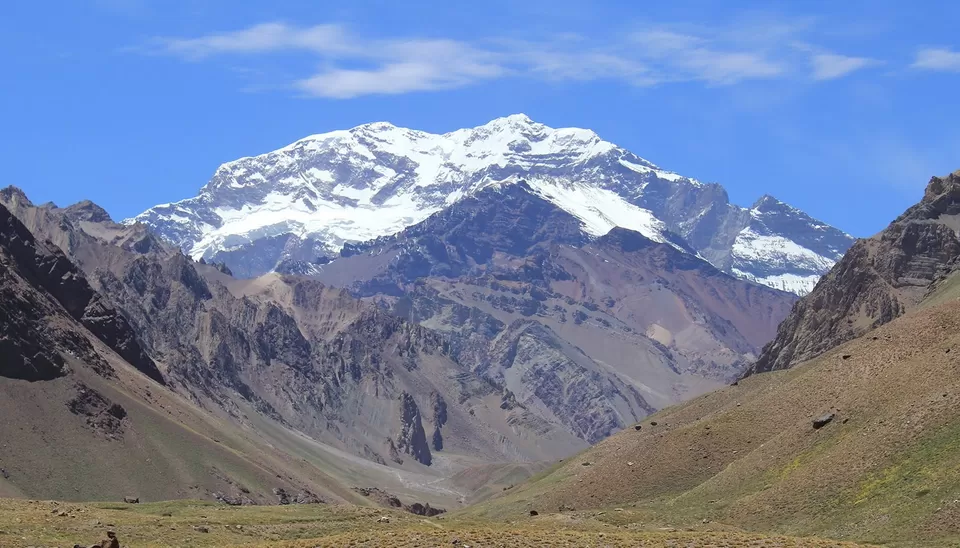 How long does it take?
Climbing Aconcagua takes approximately 3 weeks, a little less if you're pre acclimatized.
Range/Grading, Difficulty level
Andes/1A , 7/10
How hard is it?
7/10. The second highest summit on the 7 Summits, it's not technical at all, but the serious altitude and fitness can play a part. Fitness training is required, a minimum of 6 weeks hard training.
Between 2001 and 2012, of the 42,731 mountaineers who sought to reach Aconcagua's summit, 33 died. This gives a fatality rate of 0.77 per 1,000 or 0.077%.
Climbing Season:
Officially, the climbing season is between November 15th and March 31st of every year. Due to weather though, it is best to climb Mount Aconcagua between late November and late February.
Approximate Cost:
It ranges from $6,000USD to $9KUSD
Success Rate in 2018:
Around 40% (Estimates range from 30% to 50%)
-----------------------------------------------------------------------------------------------
3) North America: Denali (Mount McKinley), USA (Alaska), 6,194 m (20,322 ft)
(63° 4′ 10.2″ N, 151° 0′ 26.64″ W)
Denali is the native American name for the mountain but it was changed to Mt. McKinley in honor of President McKinley and then officially changed back to Denali by the National Park Service in 1980 and by Congress in 2015. It is in central Alaska – 300 miles South of the Arctic Circle and 200 miles East of the Bearing Sea. Denali offers some the the largest vertical gain of any mountain on Earth.
Denali's name is Athabascan for "the high one," and it's not hard to see why: this giant is among the most prominent and isolated peaks on the planet. (Its altitude is nothing to scoff at, either.) Denali's most popular route, the West Buttress and remains the safest and least technically demanding way to the top. The Kahiltna Glacier experiences drastic and unpredictable weather changes, so climbers have to be prepared for anything here (temperatures below 40 degrees Fahrenheit, winds up to 100 miles per hour, rain, snow, sun).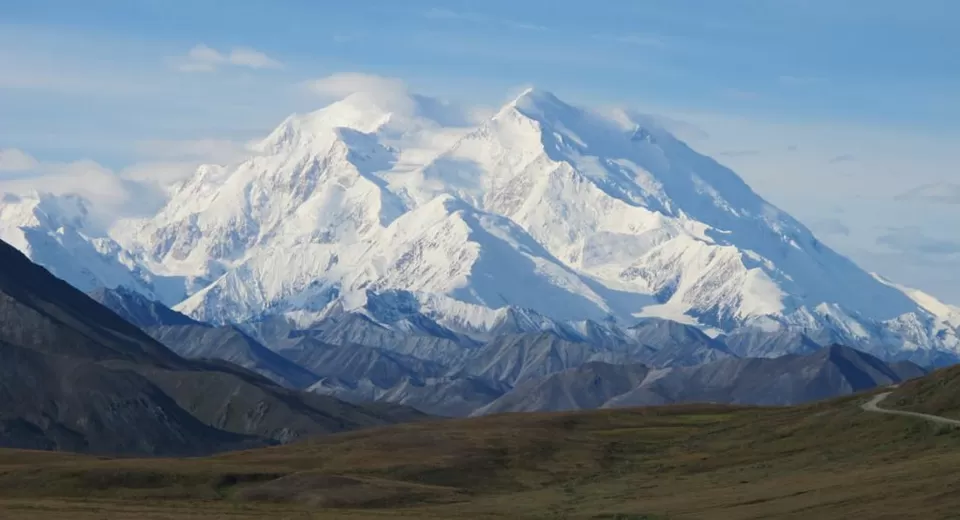 How long does it take?
2/3 weeks, normally around 16-17 days.
Range/Grading, Difficulty level
Alaska /3D, 7/10
How hard is it?
It requires some technical climbing, but nothing too heavy, but strong fitness is required.32,000 people have attempted Denali with a death toll of around 100 (0.003%)
Climbing Season:
Early May to Late June
Approximate Cost:
$10,000USD to $14k
Success Rate in 2018:
Around 50%
-----------------------------------------------------------------------------------------------
4) Africa: Kilimanjaro, Tanzania, 5,895 m (19,341 ft)
(03° 4′ 33″ S, 37° 21′ 12″ E)
One of the world's highest volcanoes The Kilimanjaro massif is technically three distinct volcanoes, though all are either dormant or altogether extinct. Kibo, Shira and Mawenzi. The tallest summit, Kibo, saw its first ascent in 1889 by a German-Austrian team who finally succeeded in completing the climb via classic siege-style mountaineering tactics, establishing a series of camps along the route. Today, Kilimanjaro is the site of much scientific study thanks to its fast-receding glaciers and ice fields. The standard route covers a huge variety of ecosystems and is largely considered more of a trek than a technical climb.
It is considered a walk-up by many climbers but still represents a deadly threat when climbers go too fast or ignore difficult weather. The national park officials maintain strict rules thus requiring local guides to accompany each team. The climb takes anywhere from 4 to 7 days with 7 being the suggested time to allow for proper acclimatization. Huts are on some routes as well as tent camping. Porters carry most of the load so climbers usually just manage a small day pack with their personal gear.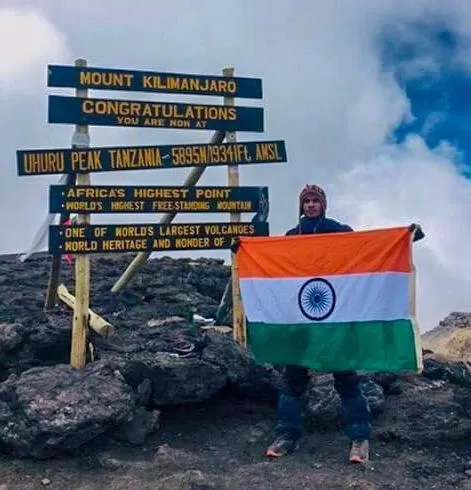 How long does it take?
You can race up it in 4/5 days if you're in a rush, but a standard route is 7 or 8 days on the mountain.
Range/Grading, Difficulty level
Eastern Rift Mountains/T1, 4/10
How hard is it?
If you're a naturally fit person, you should be able to tackle Kilimanjaro without any prior training. Not technical at all. Need proper acclimatization.30,000 people summit per year, with a death rate of 1 death per 3,333 climbers (0.03%)
Climbing Season:
December to February and June to September. Winter season is generally colder than June-Sep and there is a higher probability of encountering snow on the summit
Approximate Cost:
Between $3000 to $5k depending on luxury levels.
Success Rate in 2018:
70%
-----------------------------------------------------------------------------------------------
5) Europe: Elbrus, Russia, 5,642 m (18,510 ft)
(43° 21′ 18″ N, 42° 26′ 21″ E)
Mount Elbrus is an extinct volcano nestled in the rugged Caucasus Mountains (Main range) in Russia near the border of Georgia, the European border with Asia in southern Russia. It's a dormant volcano among the most prominent summits in the world, rising dramatically from the landscape around it. Mt. Elbrus has two main summits – the western summit at 18,513'/5642m and the eastern summit at 18,442'/5621m.The first ascent of the west peak was in 1829 by a Russian army team and the east in 1874 by an English team. Mont Blanc is sometimes consider the highest in Europe but Elbrus technically holds that honor.
It can be climbed from the north or south with the north being significantly less crowded and more difficult. The standard south route on Elbrus is technically easy. The north side has a longer, more complicated approach and is considered more of a climbing experience than the south. These days, most climbers take the technically easy "Normal Route," which still presents some serious challenges: not only is it at high altitude, but the weather here is notoriously unpredictable and a storm could come up very suddenly.
As with most mountains that have a reputation for being easy, they are also deadly and Elbrus is no exception. About 25 climbers die each year due to ill-preparedness or the weather. It can be extremely cold and windy.
*NOTE: Because the location of the boundary between Asia and Europe is not universally agreed upon Mont Blanc (4,810m) is occasionally considered as Europe's highest mountain.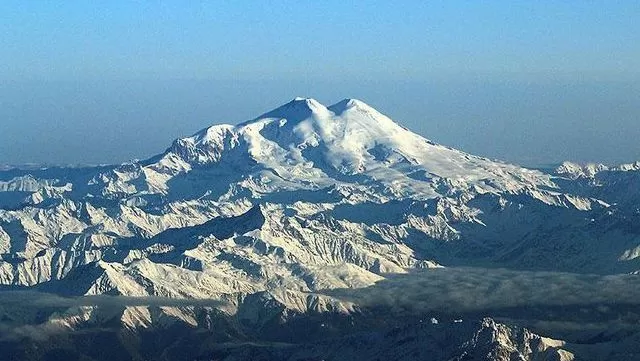 How long does it take?
Around 7/8 days including base camp, acclimatization and summiting.
Range/Grading, Difficulty level
Caucasus Mountains/1C, 7/10
How hard is it?
If you use the transport options on the South Side (cable car and snowcat), 6/10, if not or you summit from the north side, 7/10. Not technical but challenging.
Climbing Season:
July and August
Approximate Cost:
From $4000 to $6k
Success Rate in 2018:
85% South side (using the snow-cat to carry you to 4,800), 55% North Side. In terms of death rate, about 25 die per year, around 0.15%.
-----------------------------------------------------------------------------------------------
6) Antartica: Vinson, Antartica, 4,892 m (16,050 ft)
(78° 31′ 31.74″ S, 85° 37′ 1.73″ W)
Mount Vinson is the highest peak in Antarctica, at 4,892 meters (16,050 ft). It lies in 600 miles from the South Pole, the north part of Vinson Massif's summit plateau in the south portion of the main ridge of the Sentinel Range about 2 kilometers (1.2 mi) north of Hollister Peak. About 1200 people have summited Vinson since 1966 with no deaths. As of February 2010, 1,400 climbers have attempted to reach the top of Mount Vinson.
It is in Ellsworth Mountains Range. Just getting there is an adventure involving a 4 hour, 5,000 mile plane trip on a Russian IIyushin 76 cargo plane from the tip of South America to the snow camp of Union Glacier Hills. Once there climbers are ferried via a Twin Otter to base camp.
Weather can be the worst on the planet often stopping teams in their tracks for weeks. Similar to Denali, climbers carry all their personal gear plus a share of the group gear – no porters in Antarctica! The climb itself is a series of long snow slopes not requiring significant technical skills or gear however it is harsh with the weather and loads over 50 lbs split between a pack and a sled. Once you summit, if you summit, you might be stuck for more weeks waiting for the big IIyushin to return! Popular option after a summit is to fly to the 89 degree and ski the final 70 miles to the South Pole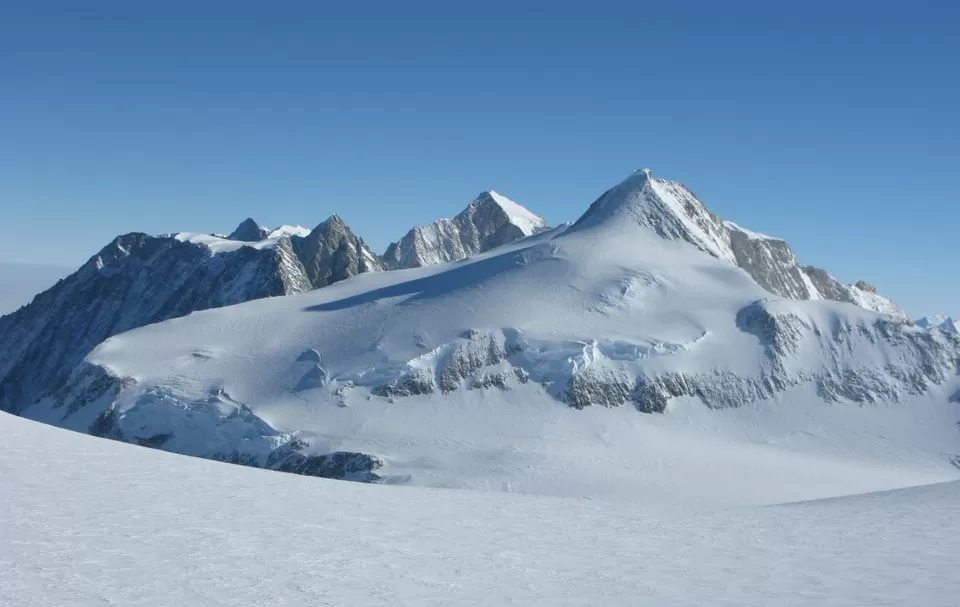 How long does it take?
Around 15 days from Chile, back to Chile again, and perhaps factor a couple of days delay in with the weather in Antarctica.
Range/Grading, Difficulty level
Sentinel Range/2B, 7/10
How hard is it?
Extremely cold and physically exerting. Train hard for a minimum of 3 months. Technically, thankfully, not too challenging but extremely harsh cold conditions! Noon has ever died on Vinson
Climbing Season:
Early December to late January
Approximate Cost:
$60k to $80k including the South Pole
Success Rate in 2018:
95%
-----------------------------------------------------------------------------------------------
7) Australasia: Puncak Jaya (Carstensz Pyramid), Indonesia (Western Papua), 4,884 m (16,024 ft)
(04° 4′ 44″ S, 137° 9′ 30″ E)
Carstensz Pyramid, also known as Puncak Jaya is one of the famous 'Seven Summits' situated on the Indonesian island of Papua New Guinea. This peak is the only of the Seven which is a rock climbing peak and it requires a trek in through remote jungle to reach the base camp. The peak is in west Papua (now named Papua province Indonesia) and was called Irian Jaya until 2005. It lies in New Guinea, which is the world"s second largest island.
The first successful ascent of Carstensz Pyramid (also known as Puncak Jaya) was in 1962 by an Austrian team that included Heinrich Harrer. Harrier was also a member of the first ascenders of the Eiger's North Face and famously wrote Seven Years in Tibet.
Conditions are very diverse and often challenging, so be prepared to trek in the heat of the jungle, and climb in snow. The rock itself is good climbing rock but very sharp so bring a good pair of gloves. It is a very exciting and dramatic expedition, definitely one of the most difficult of the Seven Summits despite it being the lowest.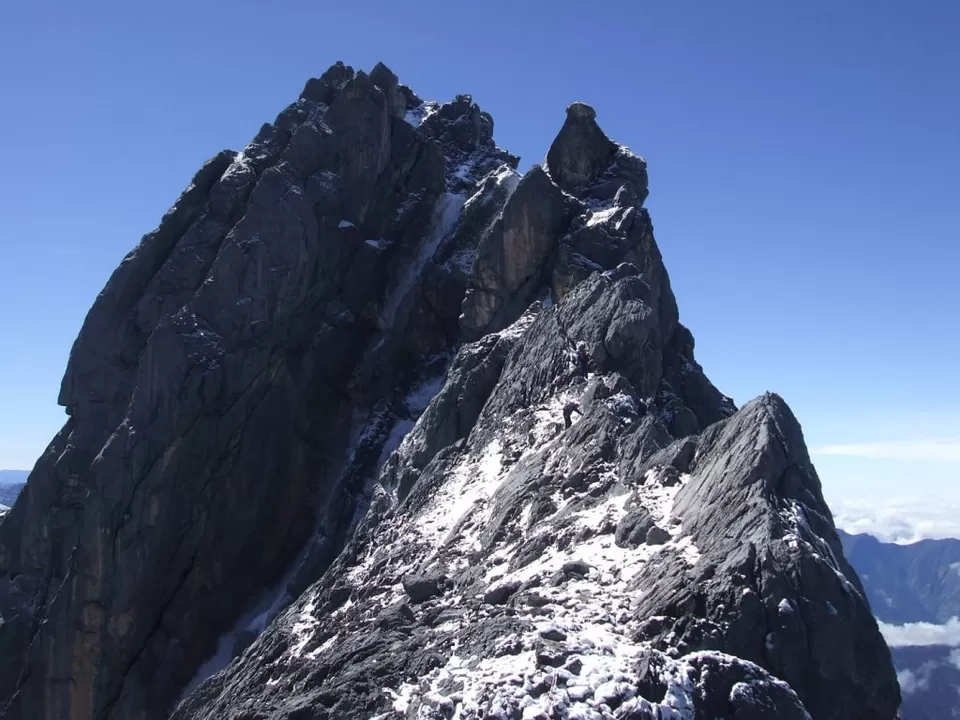 How long does it take?
Bali to Bali it takes 14-15 days.
Range/Grading, Difficulty level
Sudirman Range/4A, 8/10
How hard is it?
Quite technical (arguably the most technical of the 7 summits) but mostly fixed ropes, it is quite arduous though so being in good shape is required.
Climbing Season:
All year round.
Approximate Cost:
$16,000USD to $22k
Success Rate in 2018:
95%+
-----------------------------------------------------------------------------------------------
8) Western Europe: Mont Blanc (15,771'/4807m)
(45° 49′ 58″ N, 6° 51′ 54″ E)
Mont Blanc is the highest mountain in Western Europe at 15,771 feet. It is on the border between Italy and France and is called Monte Bianco in Italy. The mountain stands in a range called the Graian Alps, between the regions of Aosta Valley, Italy, and Savoie and Haute-Savoie, France. The location of the summit is on the watershed line between the valleys of Ferret and Veny in Italy and the valleys of Montjoie, and Arve in France, in the middle of what is generally considered to be the border between the two countries.
The Mont Blanc massif is popular for outdoor activities like hiking, climbing, trail running and winter sports like skiing, and snowboarding
The first recorded ascent of Mont Blanc (at the time neither within Italy nor France) was on 8 August 1786 by Jacques Balmat and the doctor Michel Paccard. This climb, initiated by Horace-Bénédict de Saussure, who gave a reward for the successful ascent, traditionally marks the start of modern mountaineering.
Nowadays the summit is ascended by an average of 20,000 mountaineer-tourists each year. It could be considered a technically easy, yet arduous, ascent for someone who is well-trained and acclimatized to the altitude.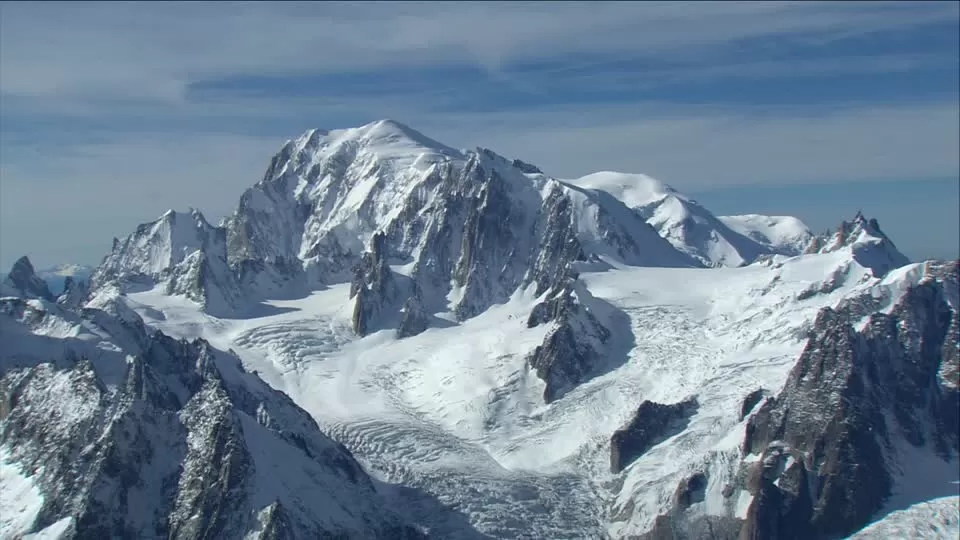 How long does it take?
Chamonix to Chamonix 6-7 days
Range/Grading, Difficulty level
Graian Range, 6/10
How hard is it?
Cold and physically challenging. Train hard for a minimum of one months. Technically, thankfully, not too tough but harsh cold conditions.Need proper acclimatization.
Climbing Season:
June, July and August
Approximate Cost:
$4000USD to $6k
Success Rate in 2018:
98%+
-----------------------------------------------------------------------------------------------
9) Australian Mainland: Kosciuszko (7,310'/2229m)
(36° 27′ 27″ S, 148° 15′ 44″ E)
Mount Kosciuszko is Australia's highest mountain, at 2,228 meters (7,310 ft) above sea level. It is located on the Main Range of the Snowy Mountains in Kosciuszko National Park, part of the Australian Alps National Parks and Reserves, in New South Wales, Australia, and is located west of Crackenback and close to Jindabyne.
A simple walk-up on the otherwise relatively flat Australian continent. But if you want to be very precise, there is a volcano that Australia has in her territory on Heard Island – Mawsons Peak, 9005'/2745m. It is an active volcano about 2500 miles off the western coast of Australia e.g. the middle of the Indian Ocean and the island has no ports or villages.
Crowded in summer with over 100,000 people climbing it each year.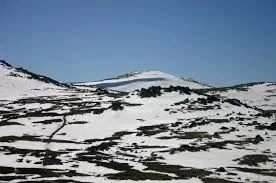 How long does it take?
Single Day Walk (13-15 hours)
Range/Grading, Difficulty level
Main Range, Great Dividing Range, 3/10
How hard is it?
Not challenging at all. Nothing Special requirement, No altitude issue. All you need is good fitness.
Climbing Season:
November- May
Approximate Cost:
$2000USD to $4k
Success Rate in 2018:
90%+
-----------------------------------------------------------------------------------------------
NOTES:
Costs are calculated to include airfares from the India.
Additional training courses would (of course) be beneficial. Particularly more Alpine and high-altitude practice.
This list is based on the both Messner and bass. So i include both Carstensz Pyramid in Indonesia and Mount Kosciuszko in Australia.
I wrote this summary as much for myself as any of you guys out there. It's tough to remember the seasons, the exact prices, the chances of succeeding etc, but now I have a place to look back to.
The total cost of the 7 summits from India? $210,000 USD+.
That's a lot of money to save. But big dreams require sacrifice, suffering and a little ingenuity, so I'll dig out some sponsors I hope, work hard, save as much as possible and let's see where i end up.
My plan?
Mount Kilimanjaro done, I guess I'll go for Elbrus, Aconcagua next. The Puncak Jaya , Denali as number 5, then the big financial efforts of Vinson and Everest to finish.
Let's do it. If any of you guys ever want to join me for these, just let me know and let's make it happen. Msg me here, or on Facebook, Instagram.
For instagram: click here → @IMBRAHUL
For Facebook :click here → Rahul Bairwa
See you on the summit.
.
.
Sharing's caring! Share this awesome article with your friends, family. feel free to give reviews.
Check my previous blog
↓↓↓↓↓
Frequent Searches Leading To This Page:-
Australia holiday packages from India, places to visit in Australia for honeymoon, which Australian city should i visit, best places to visit in Austria, best beaches in Australia, best to visit Australia, offbeat places in Australia, best places to visit in new Zealand