Starting at Rome and heading north-east, visiting Florence and Bologna along the route, I had reached Venice on the 8th day of the trip. Having spent two nights in Venice, and been left in complete awe, it was time however to continue my journey further east.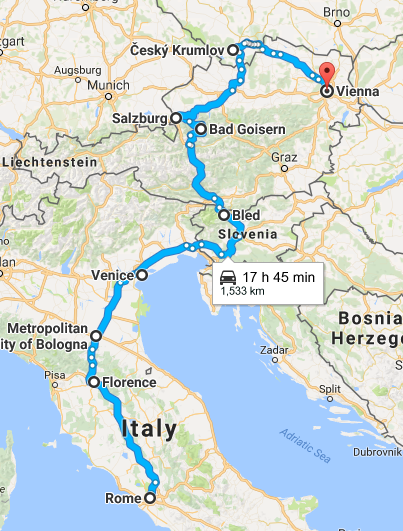 My next destination was Bled, in Slovenia. I promised towards the end of Part 1 of my post that the trip from there got only interesting, and here is why. While in Venice and researching on how to get to Bled, I realized that there is no cross-country train service between Italy and Slovenia. The only convenient way I could get to Bled from Venice was by taking a train to Gorizia, taking a bus (Bus 100) from Gorizia to Nova Gorica (in Slovenia), and then taking a train from Nova Gorica to Bled Jezero. While it doesn't sound that complicated, neither it actually was, but it took me almost the entire day to get to Bled. Leaving Venice around 9AM, I reached Bled only around 5.30PM.
The travel, however, was smooth and enjoyable. Especially, my train journey from Nova Gorica to Bled Jezero. I was on a train which had 3 coaches in total and almost as much people in each coach. The train traversed some beautiful landscape, and the first sign of snow started to show.
I guess, by now, you are wondering why did I choose to visit Bled. Most of you might not have heard about Bled, and honestly, neither did I, until I started looking up places to visit east of Italy. Well, for one simple reason, and it's this.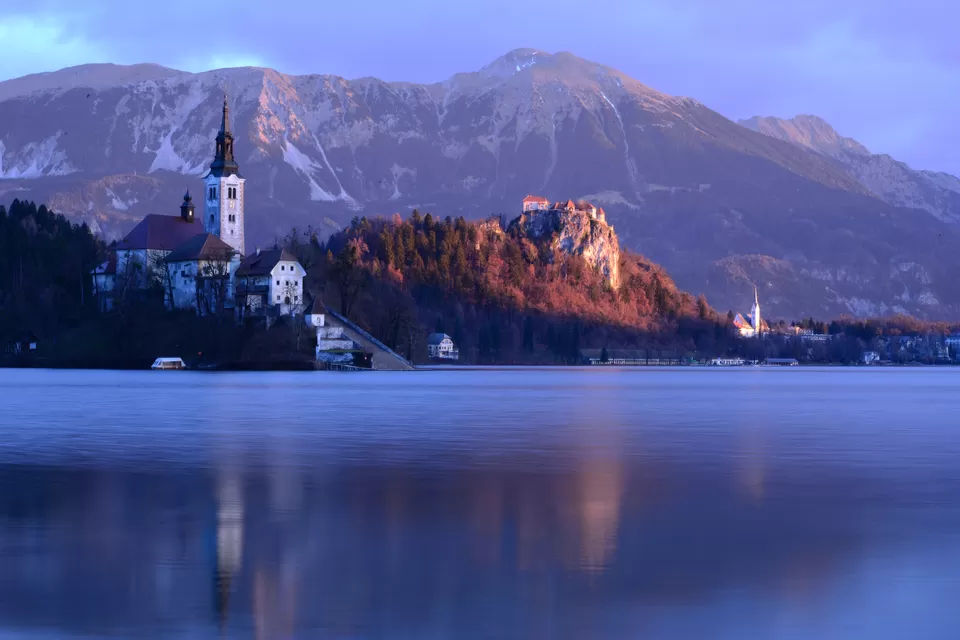 I couldn't resist the temptation of seeing this fairy tale like setting in person. This sight was indeed worth all the travel time to get to Bled, and then the early morning 5 Km walk to get to the other side of the lake.
I didn't see much more in Bled, but the other attractions would've been visiting the island on the lake, which is also the only island in Slovenia, and a hike up to the castle. Time was short, especially given my next destination was Bad Goisern, Austria.
Here is some more of Bled, before I move on to Bad Goisern.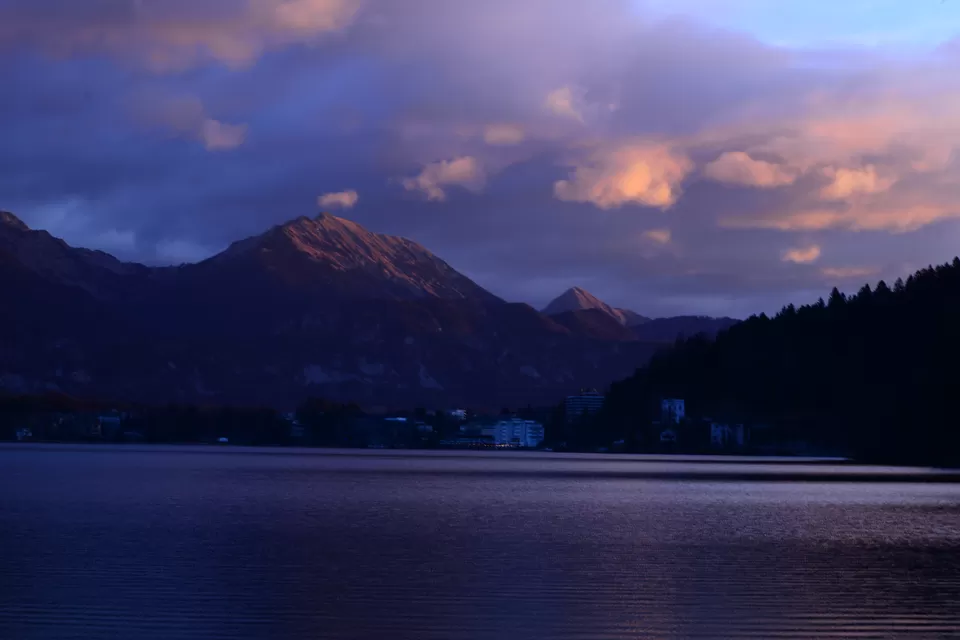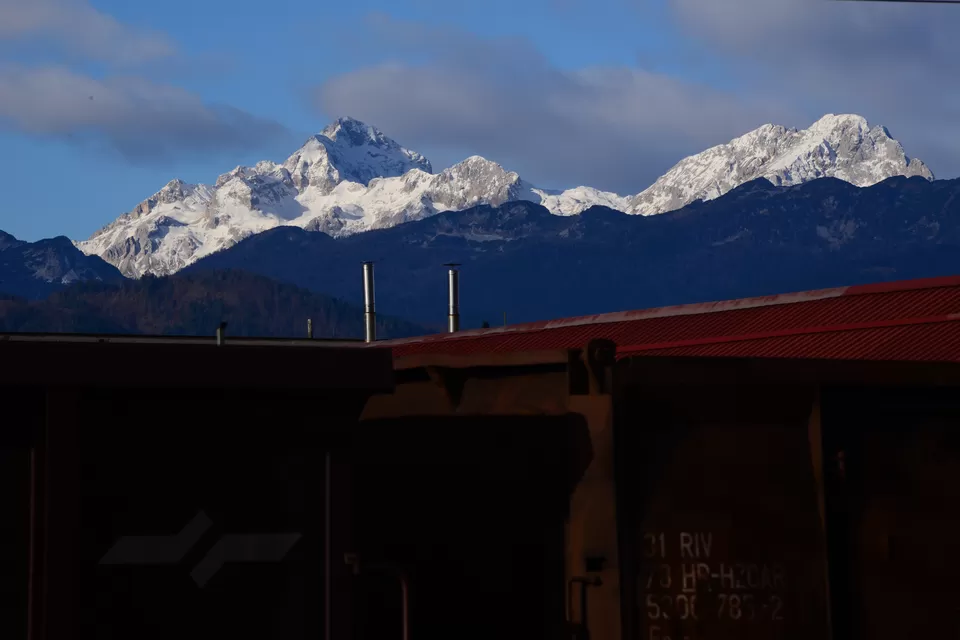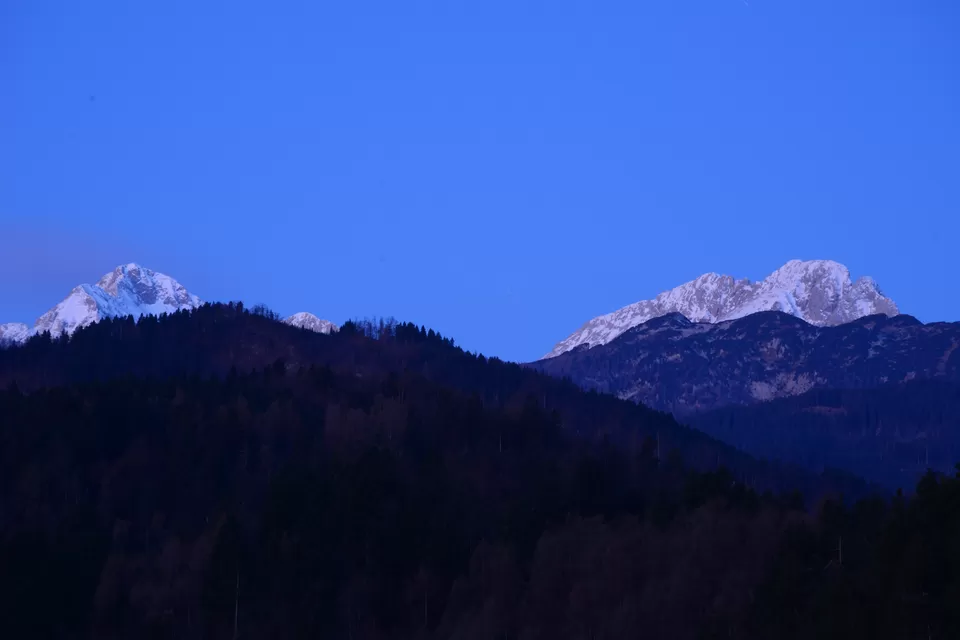 Bad Goisern wasn't a destination in my itinerary. Hallstatt was. But Bad Goisern was a relatively cheap stay option for Hallstatt, and that's how I chose to be there. I hadn't researched about Bad Goisern at all. To me it was just a stopover.
It was the second consecutive day of my trip where I had to travel the entire day to get to my destination. I left Bled around 9AM and got to Bad Goisern around 5PM, after several break journeys. I took a bus from Bled bus stop to get to Lesce Bled station. A train journey then to Salzburg, which was a bit eventful (the train stopped at Villach and all the passengers were transferred by a bus to the next station, from where the journey continued onward). A bus journey (Bus 150) then from Salzburg to Bad Ischl and then another bus journey (Bus 452) to finally reach Bad Goisern Mitte.
Bad Goisern was covered with snow. In fact, most part of the journey in Austria, with the exception of Salzburg, was through snow covered landscape. It was cold and dark when I eventually reached. Next day, I would head to Hallstatt, so I called it a day relatively early.
Waking up early next morning, I went out for a walk. And to my surprise, Bad Goisern turned out to be a stunningly beautiful town.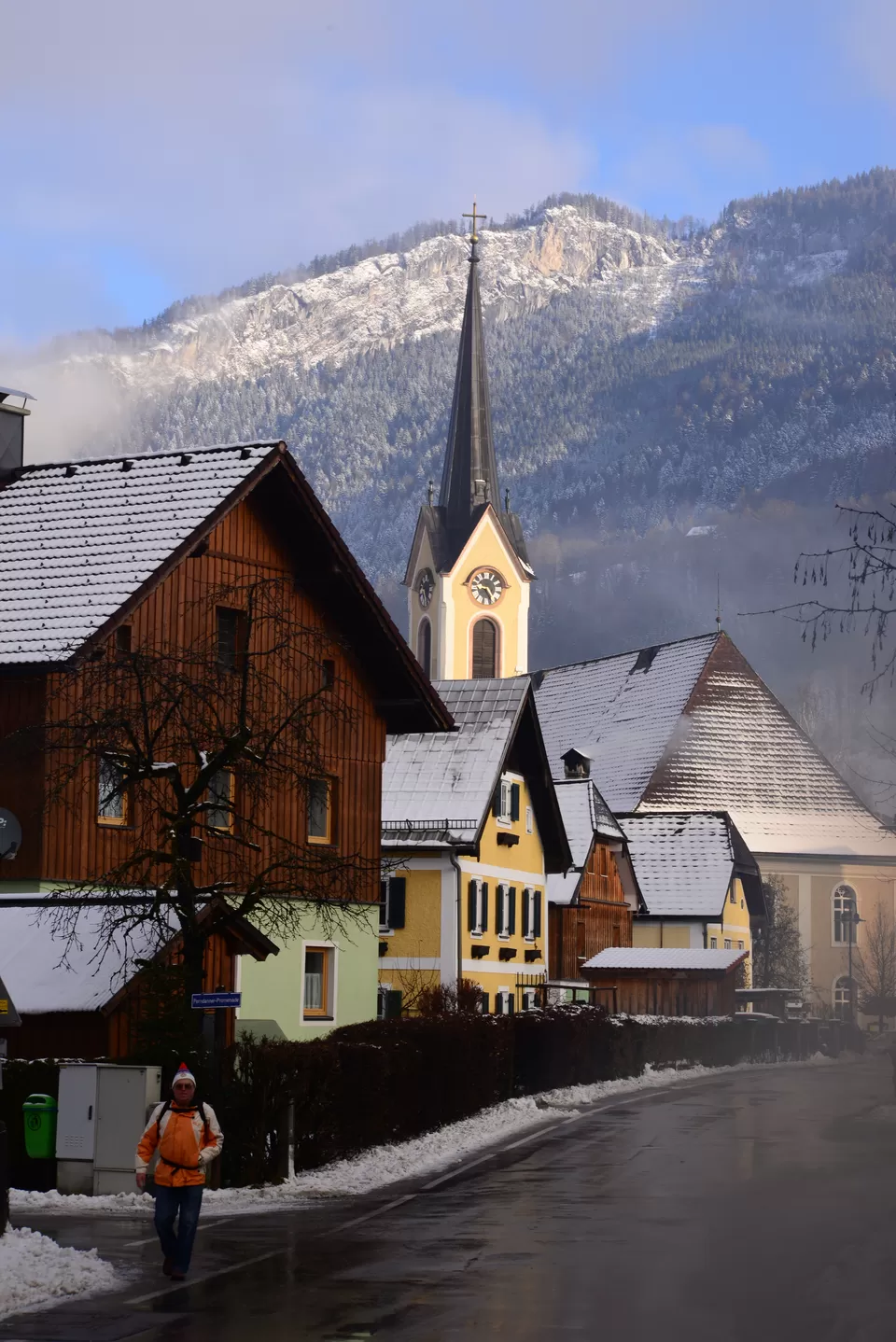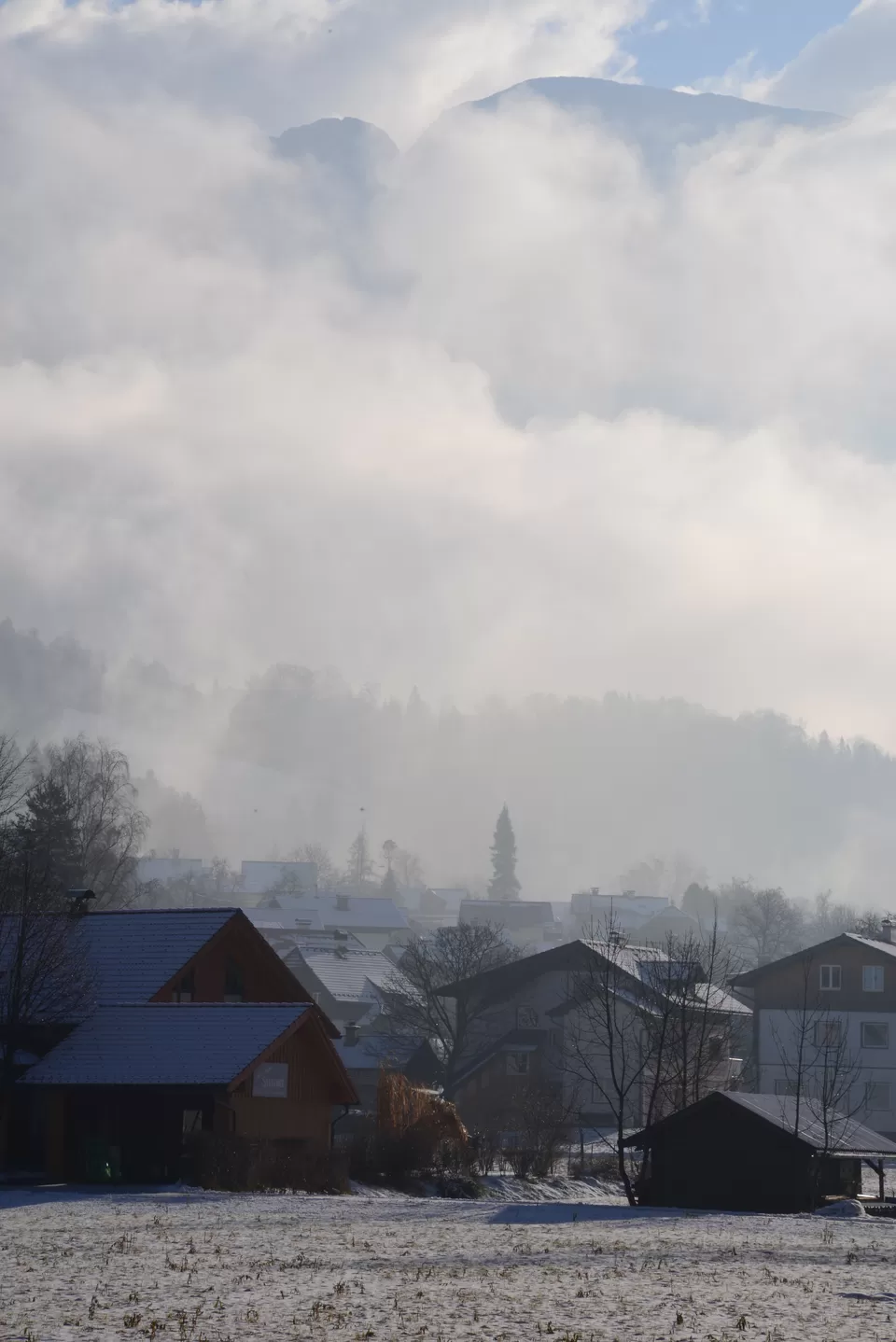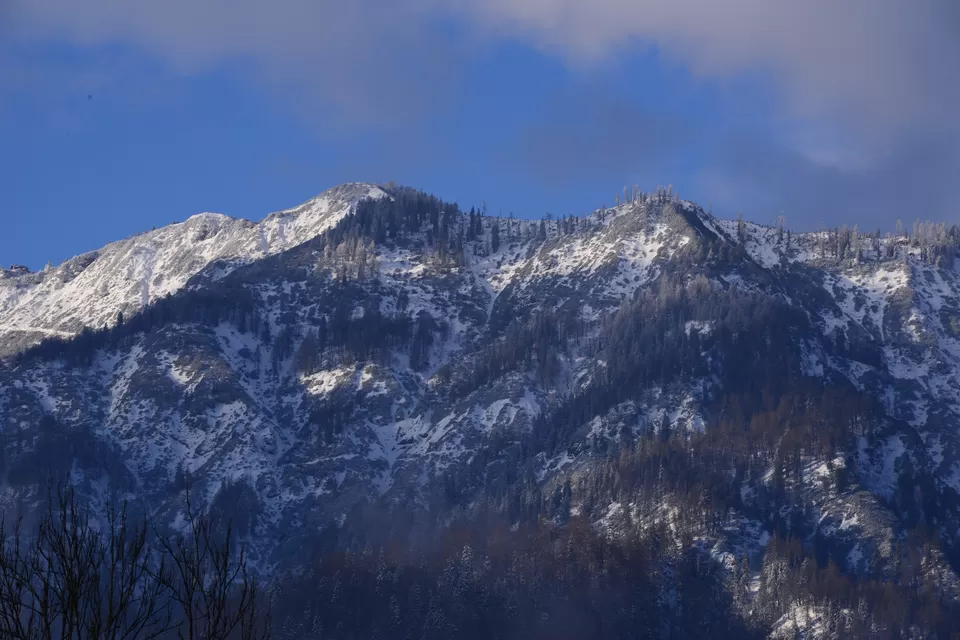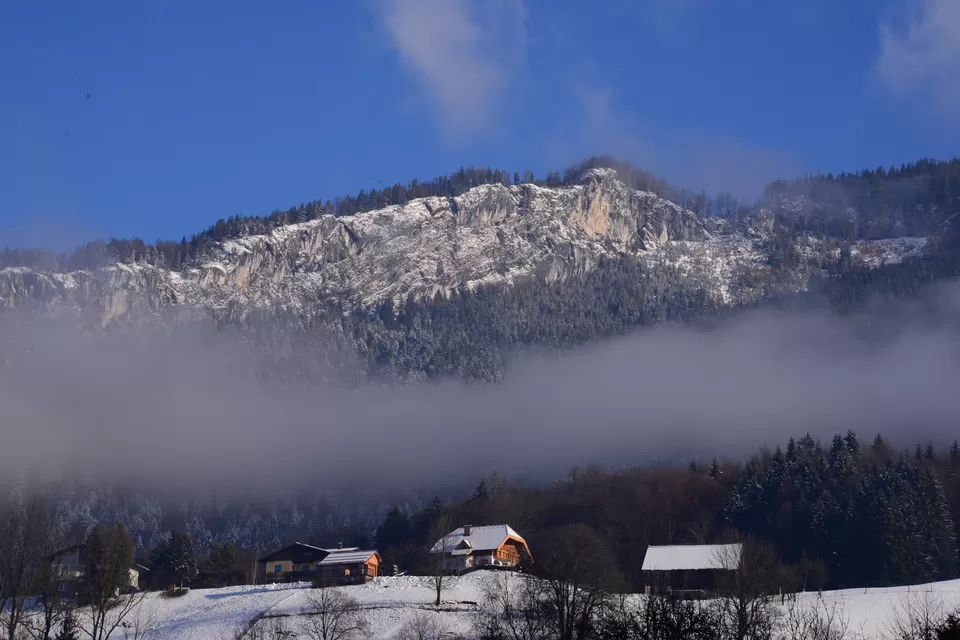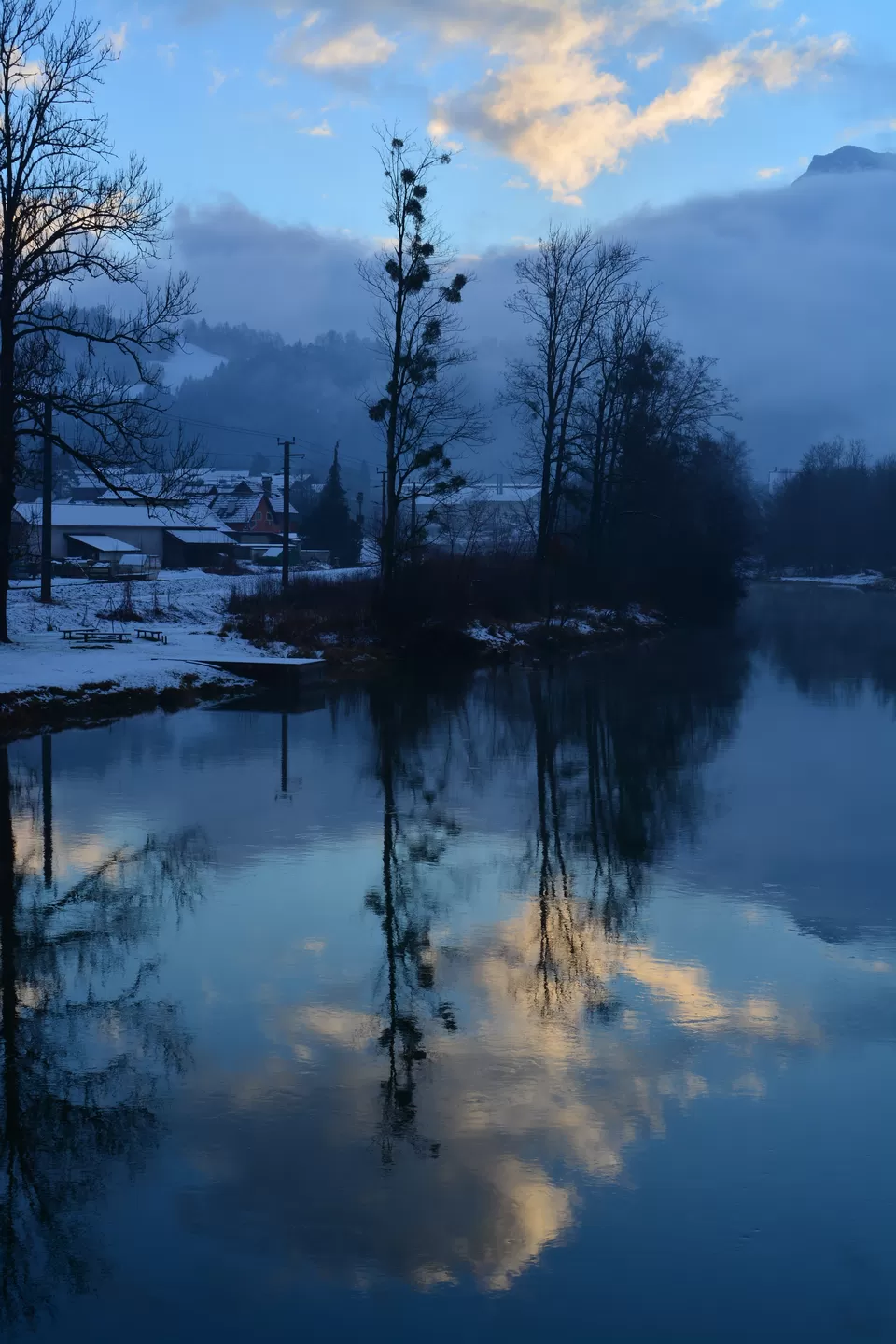 It was however time to move on and visit Hallstatt. Hallstatt isn't too far from Bad Goisern, but there is only train every hour. So after a brief wait at the picturesque and desolate Bad Goisern station, I got on a train to Hallstatt.
Getting off at the Hallstatt station, I took a ferry. It is indeed the only way to get to Hallstatt and is quite convenient. Make a point to note the ferry timings though, as they are well aligned with the train schedule.
Hallstatt is probably prettier in the summer than in the winter. This is how it looked.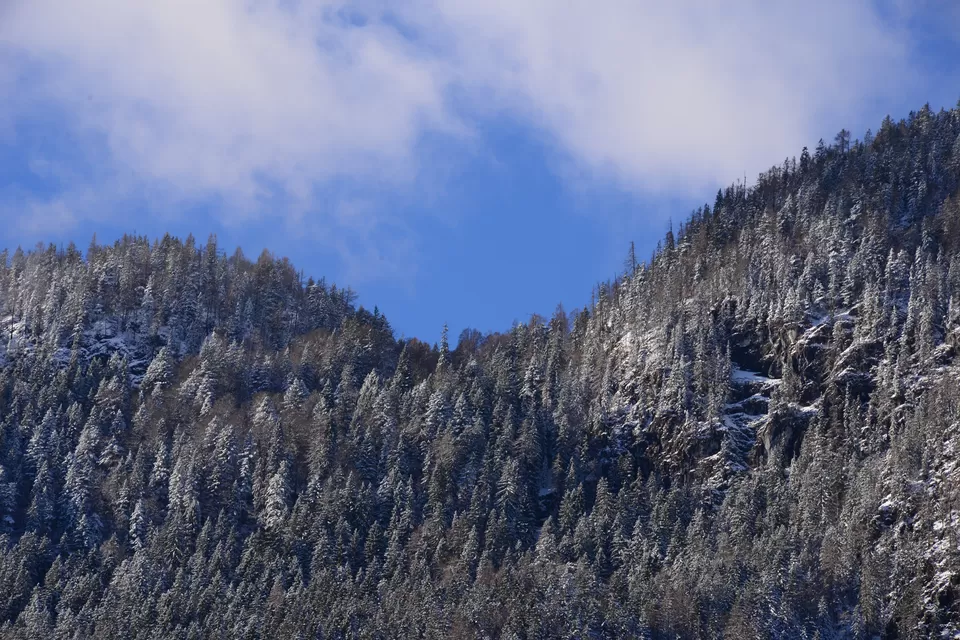 It was time to retrace my way back to Salzburg. I already felt acquainted with this part of Austria. After a train journey back to Bad Ischl and a bus journey from there, I reached Salzburg.
Salzburg is famous for a number of things, but most of all as the birthplace of Mozart and the location for Sound of Music. Using the Salzburg card is a good way to travel and see Salzburg, as it gives a one time access to the city's museums and palaces and also unlimited travel on its buses.
The first morning in Salzburg, I made a trip to Mt. Untersberg. What I was expecting to be a simple cable car ride to the top, turned out to be much more. While at the top, one can walk around, soaking in the breathtaking view of the Alpine landscape.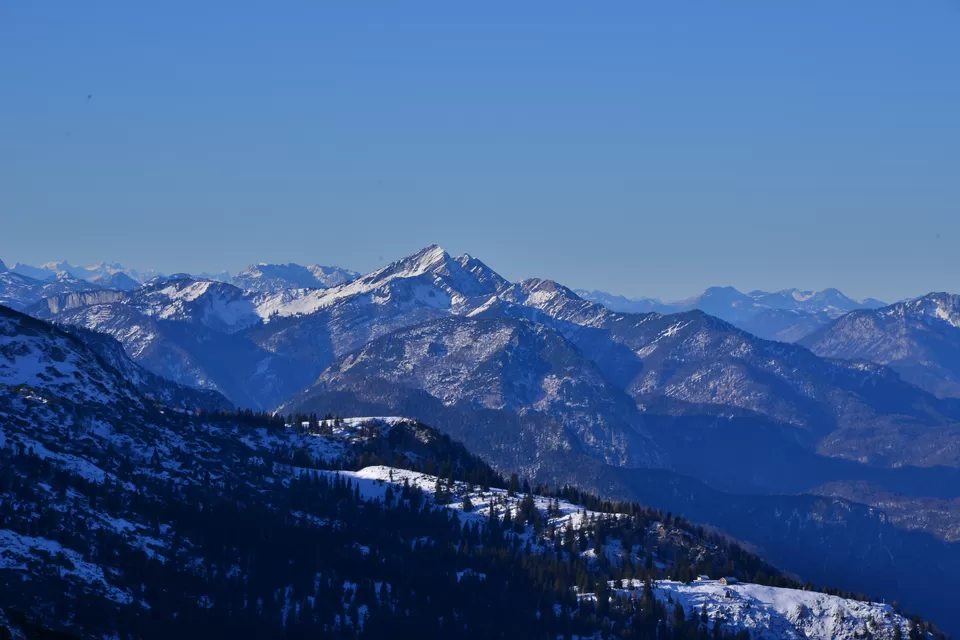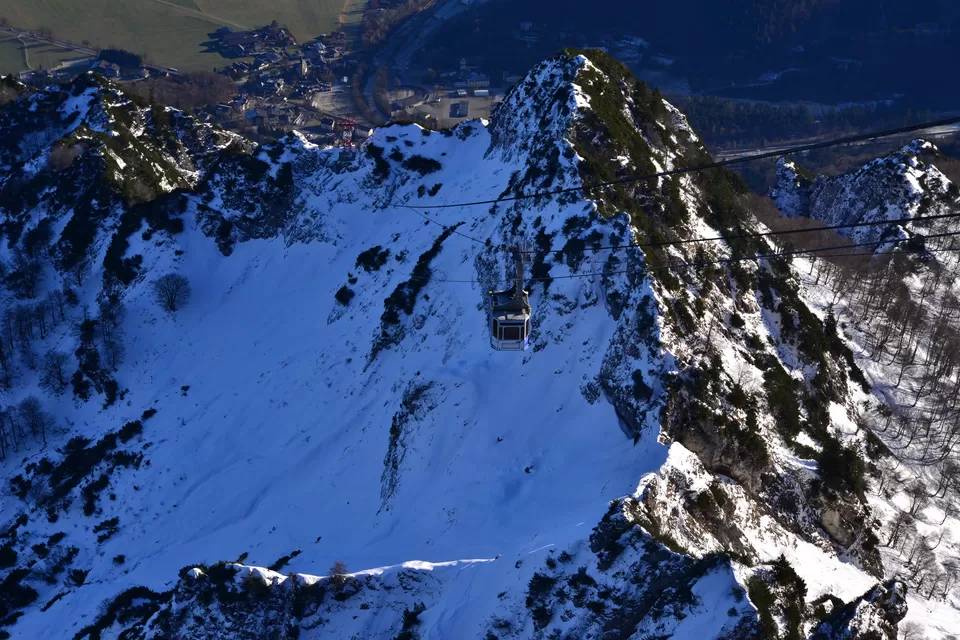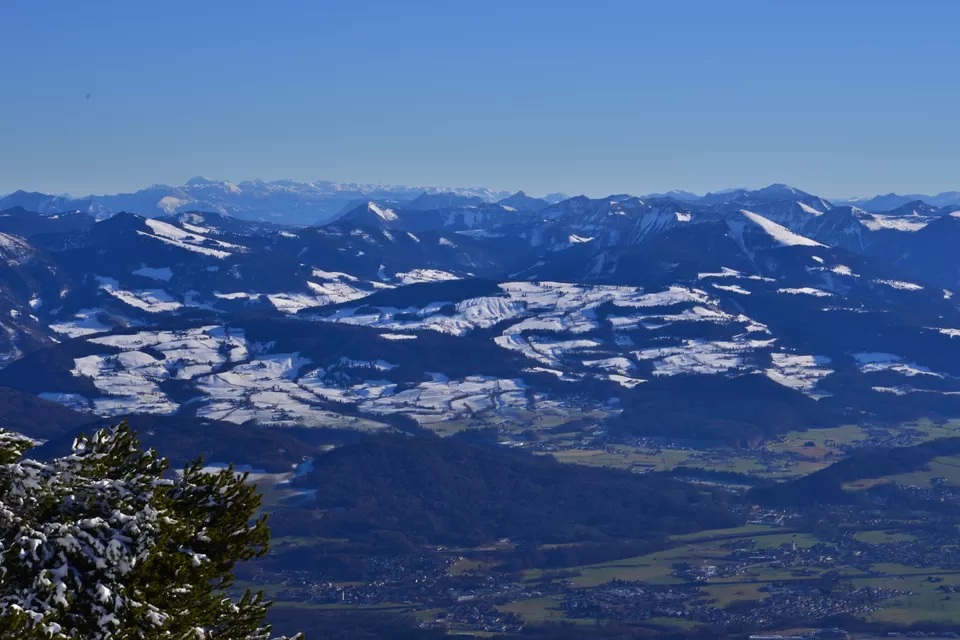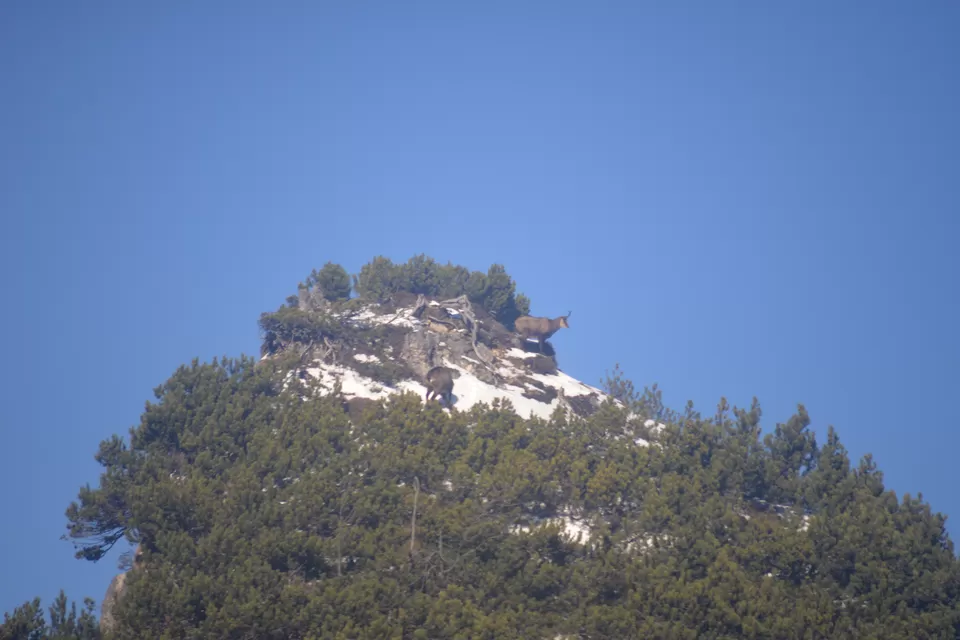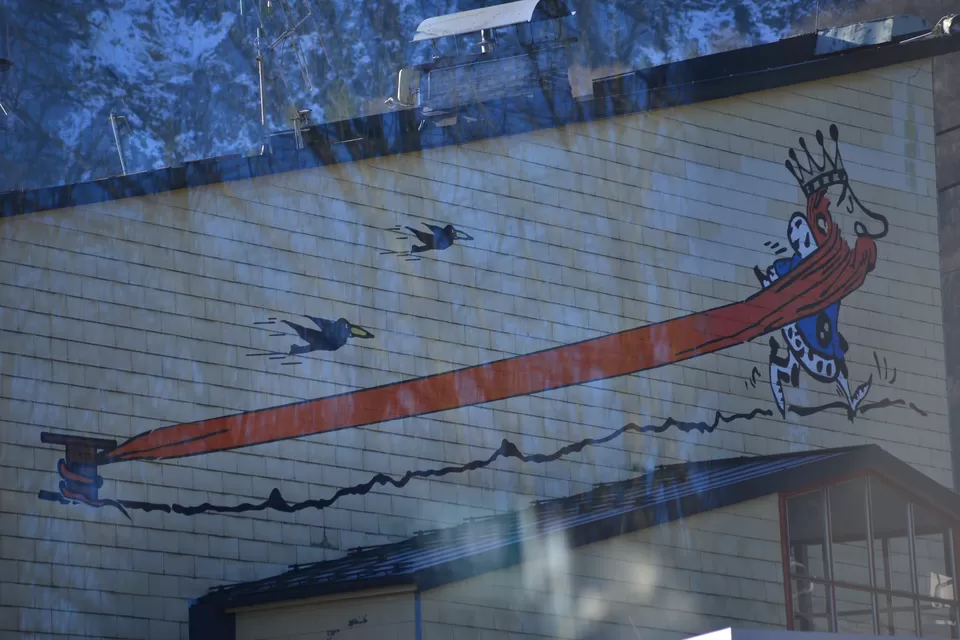 After getting back to the city, I visited the Mirabell Palace, Mozart's house and the Salzburg castle. Not before I stopped to have the famous Austrian schnitzel, washed down with local beer.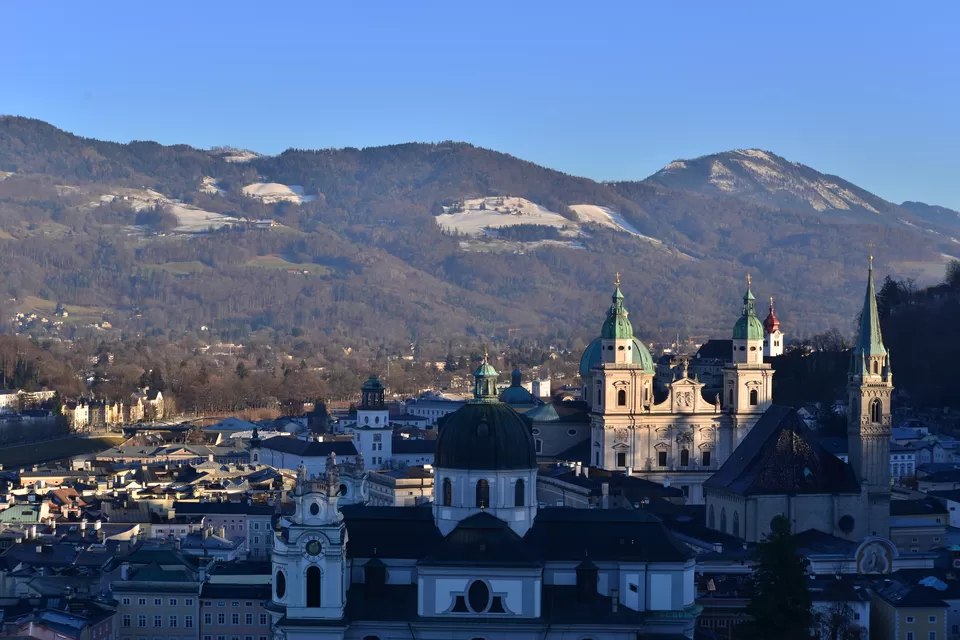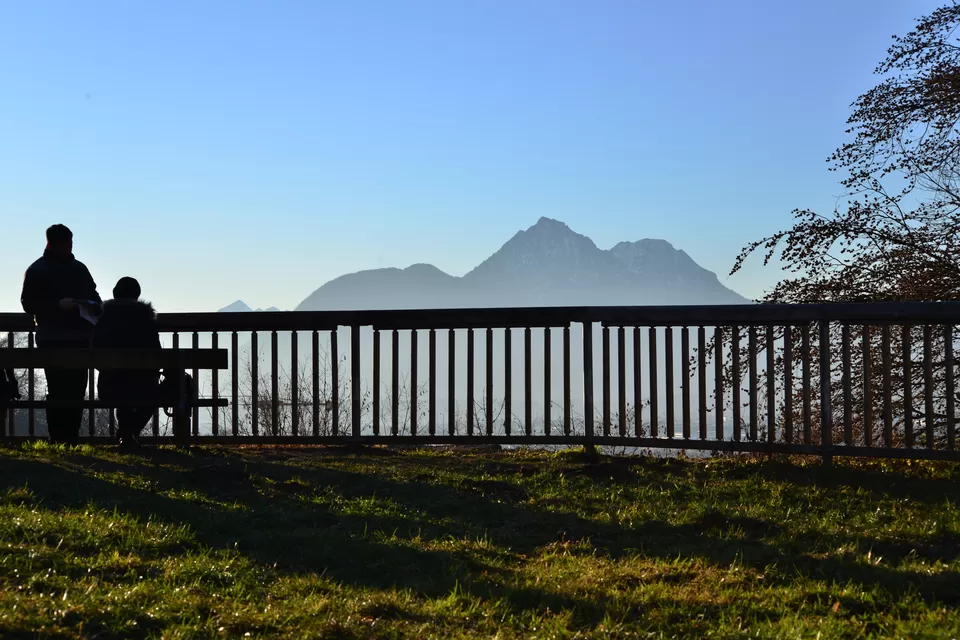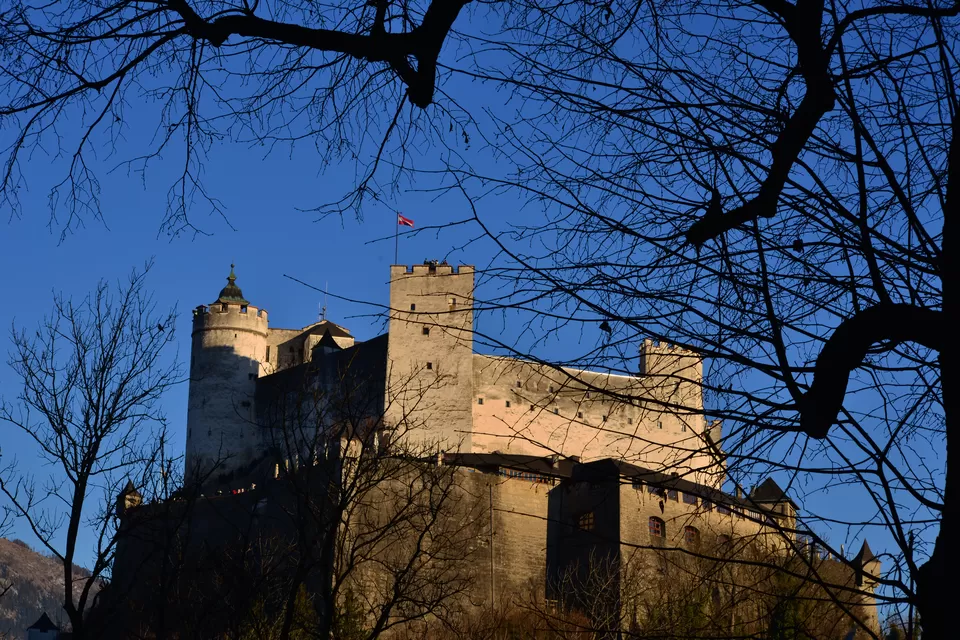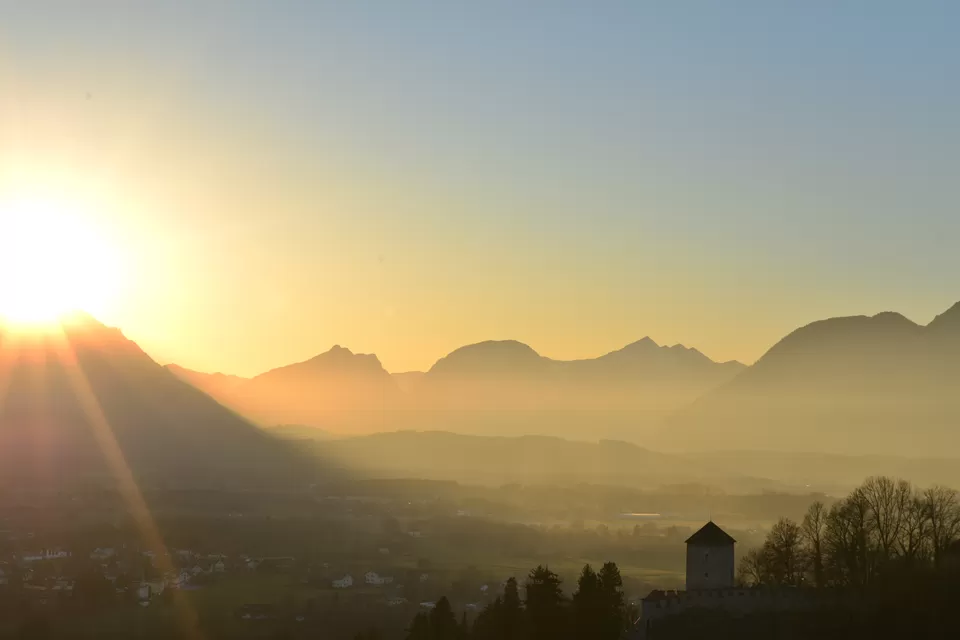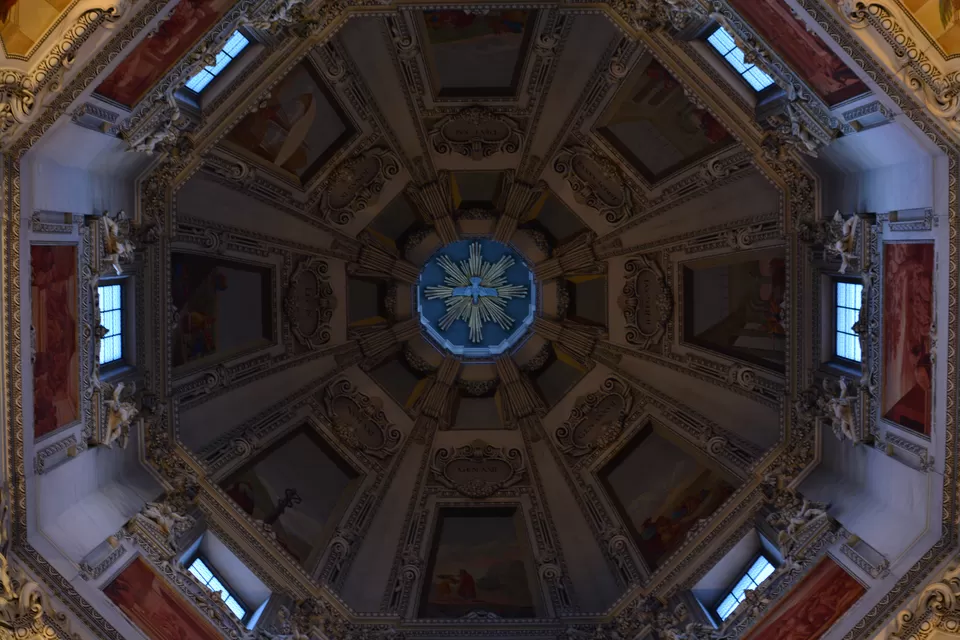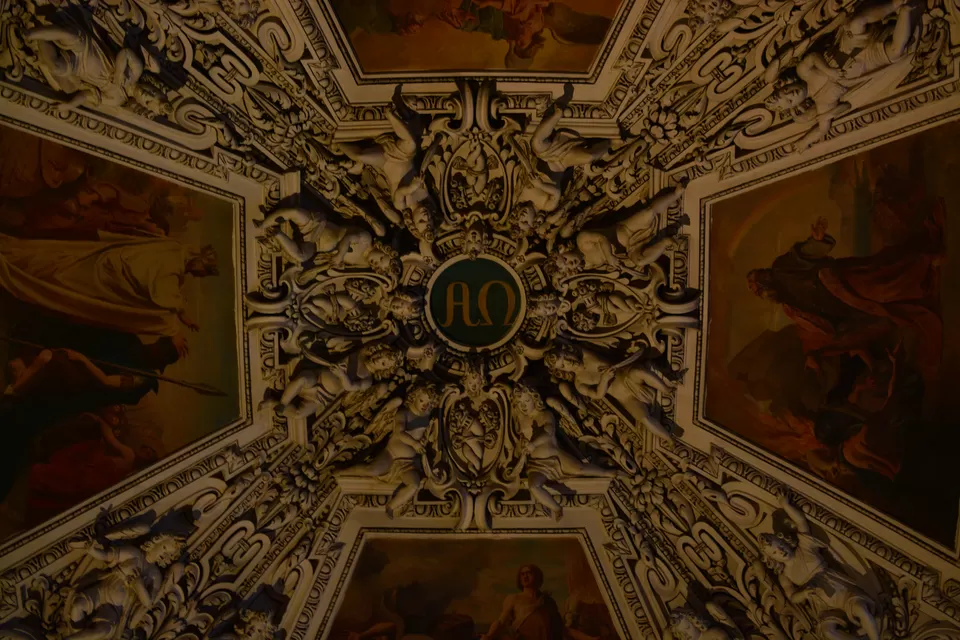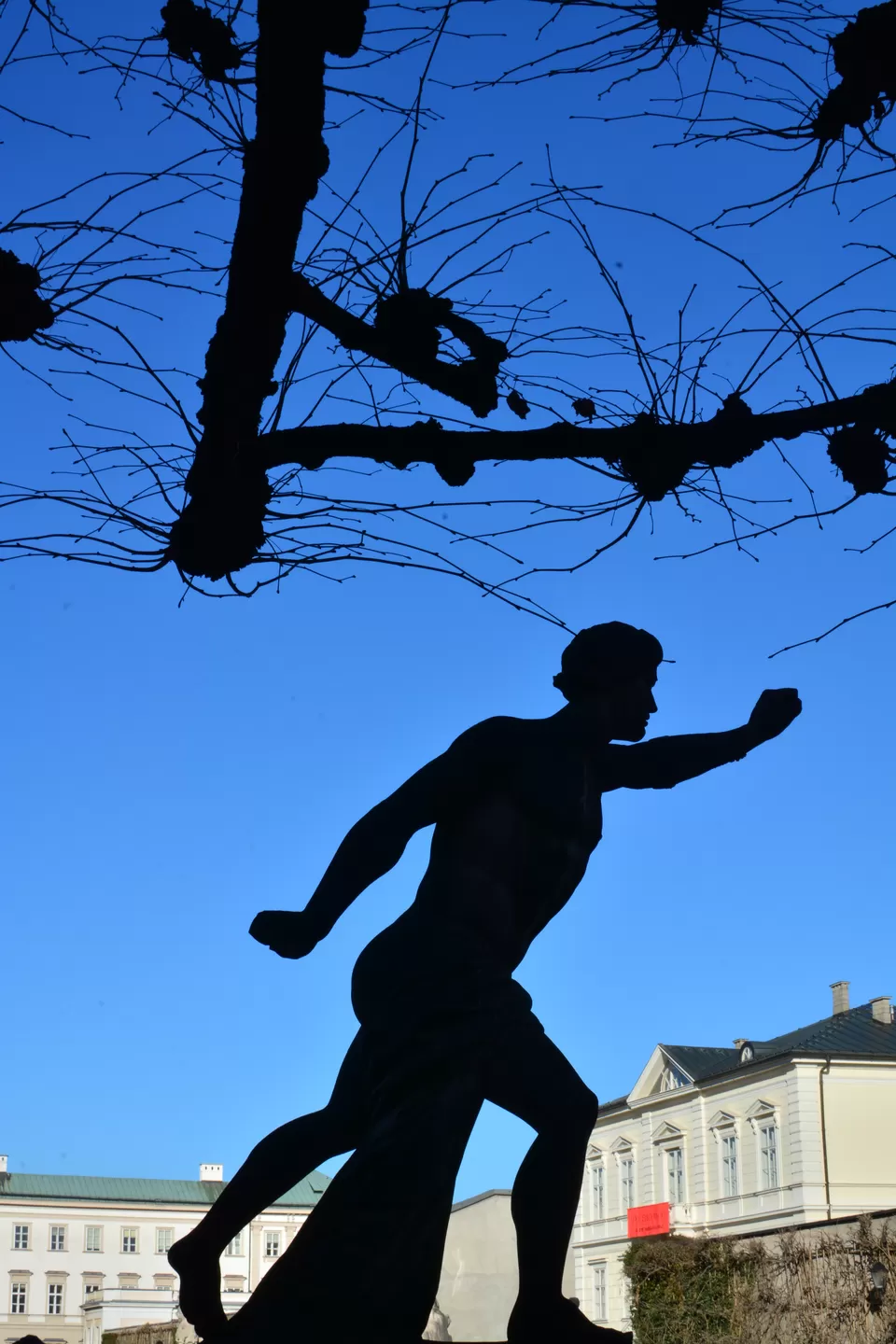 Salzburg was fantastic! The next day was 31st Dec - the last day of the year, and I was headed to yet another interesting and exquisitely beautiful destination - Cesky Krumlov.
One can get to Cesky Krumlov by taking a train from Salzburg to Ceske Budejovice and then a bus from there, but I preferred to take a shuttle. There are a number of them - CK Shuttle, Green Shuttle etc.
Half an hour into the ride and I knew I had made the right decision. We were driving through scenic landscapes, and it kept getting better as we approached Cesky Krumlov.
Cesky Krumlov is small, and getting around is quite easy. Wherever you are staying, you are never too far from the main square. And the main square was where all the action was - great food and wine and music. Perfect way to ring in the new year!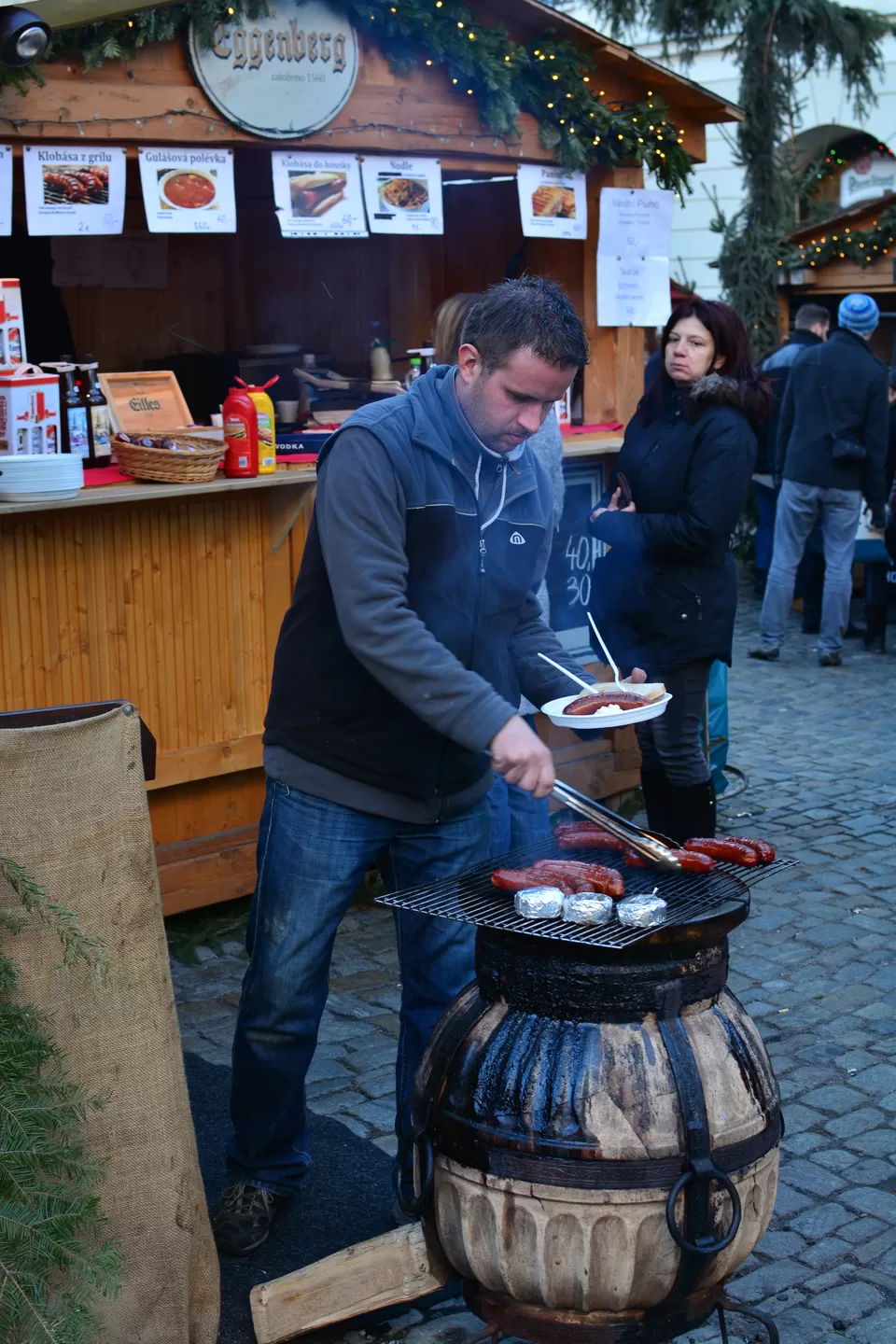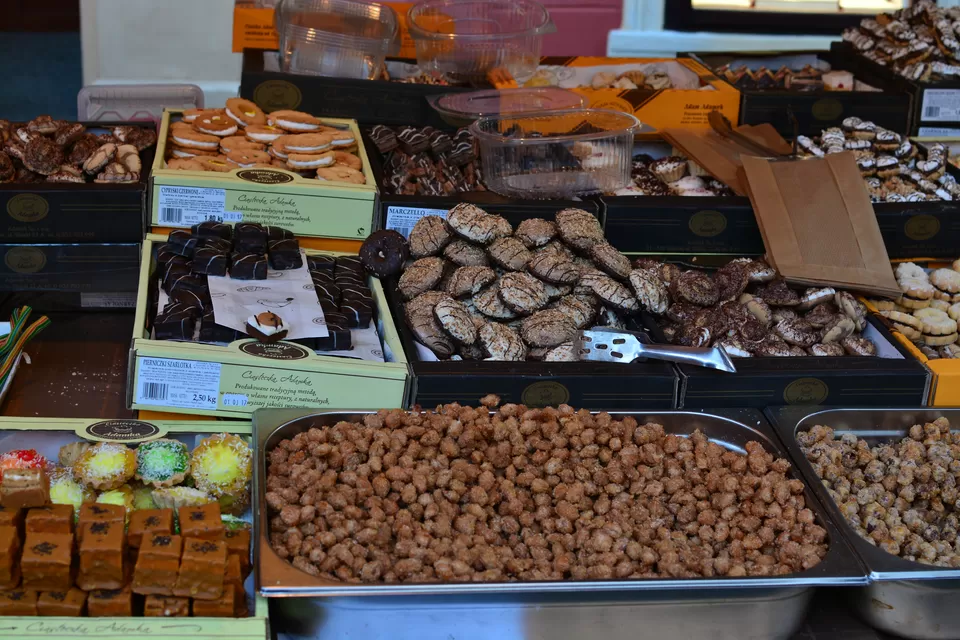 The next day, 1st Jan, 2107, was perfect for lazing around. CK didn't seem to wake up at all from the late night binge. I went out however and got some pictures of the pristine beauty that CK is.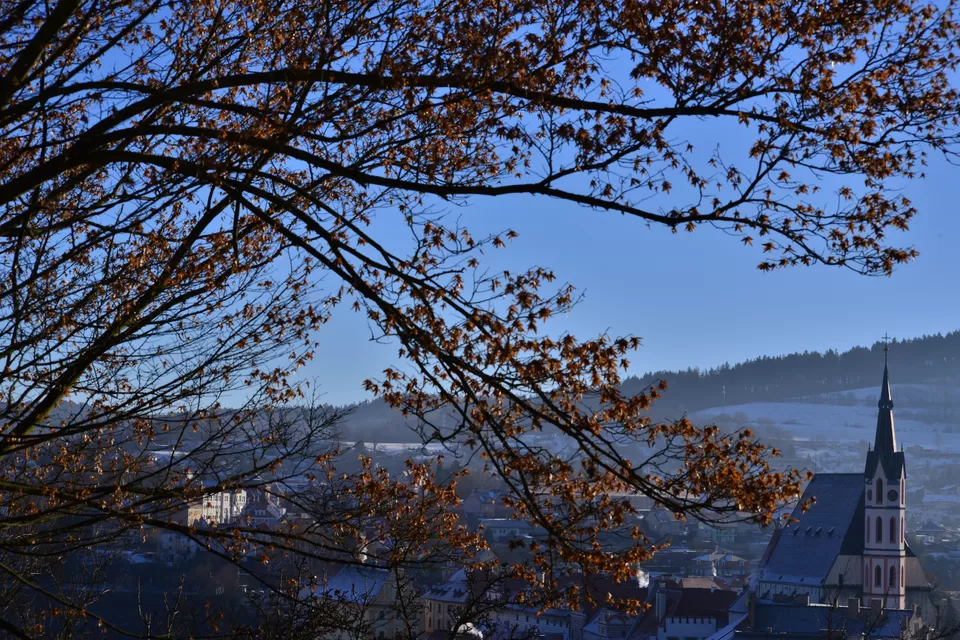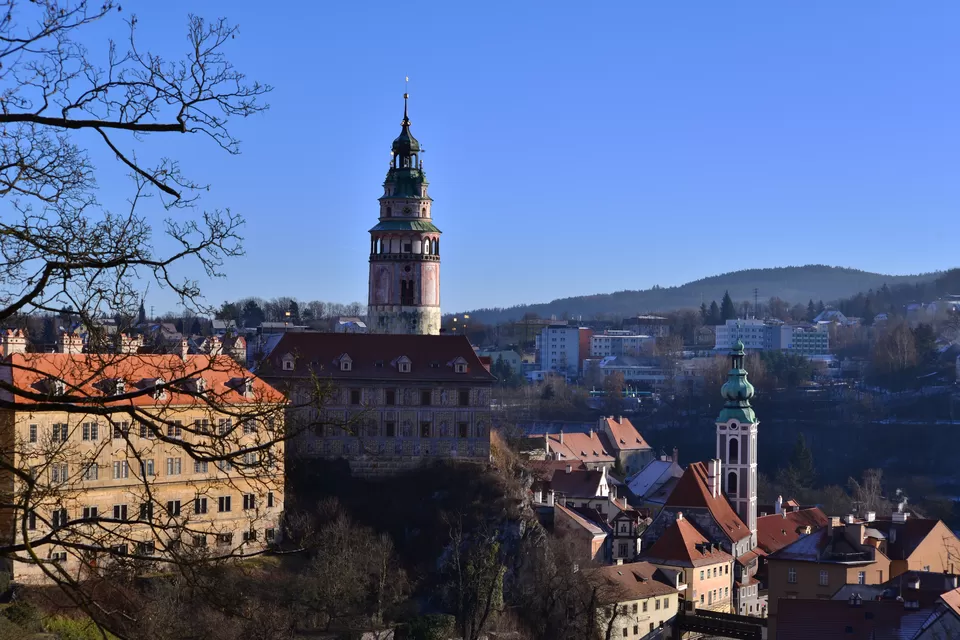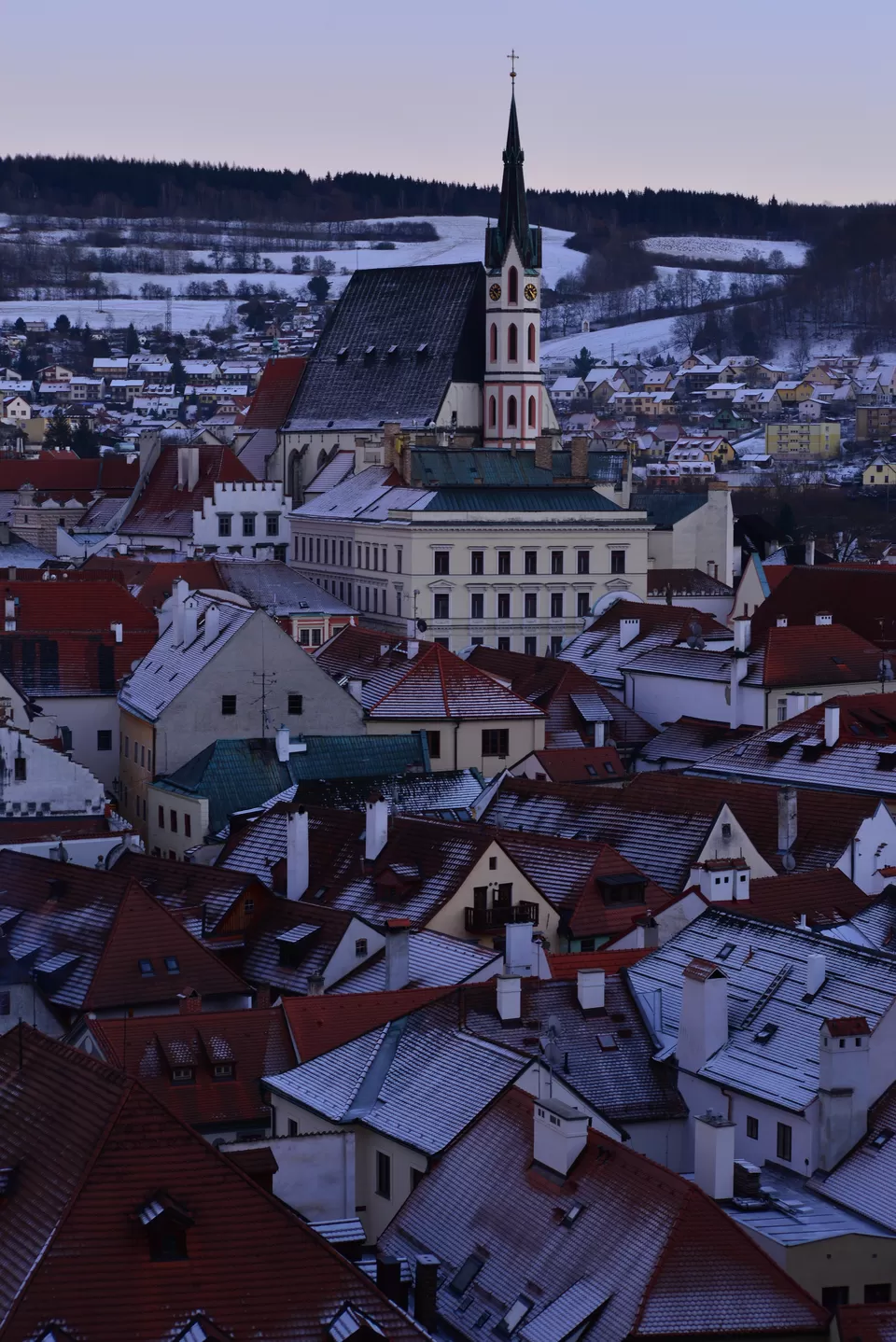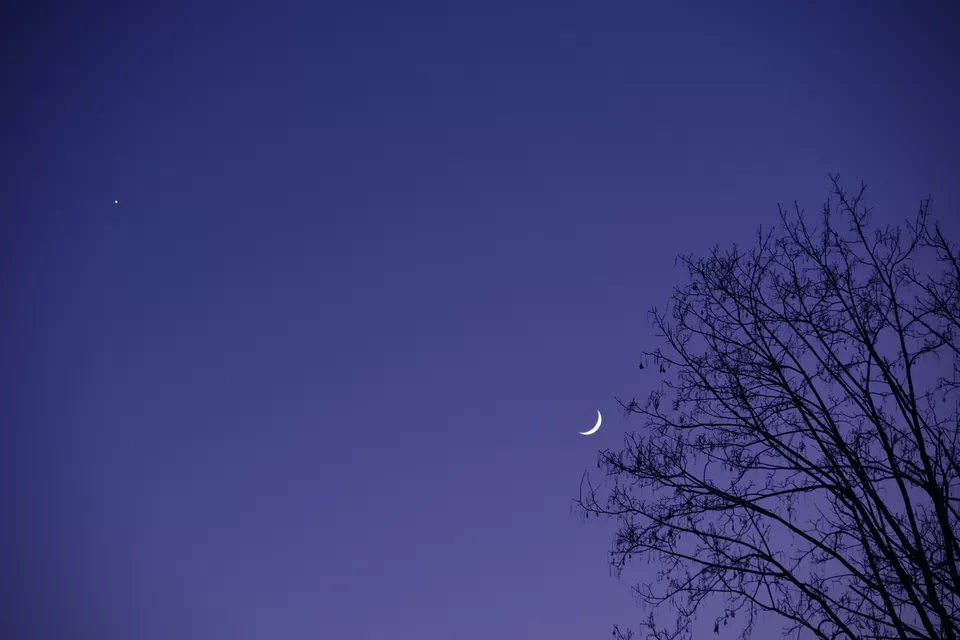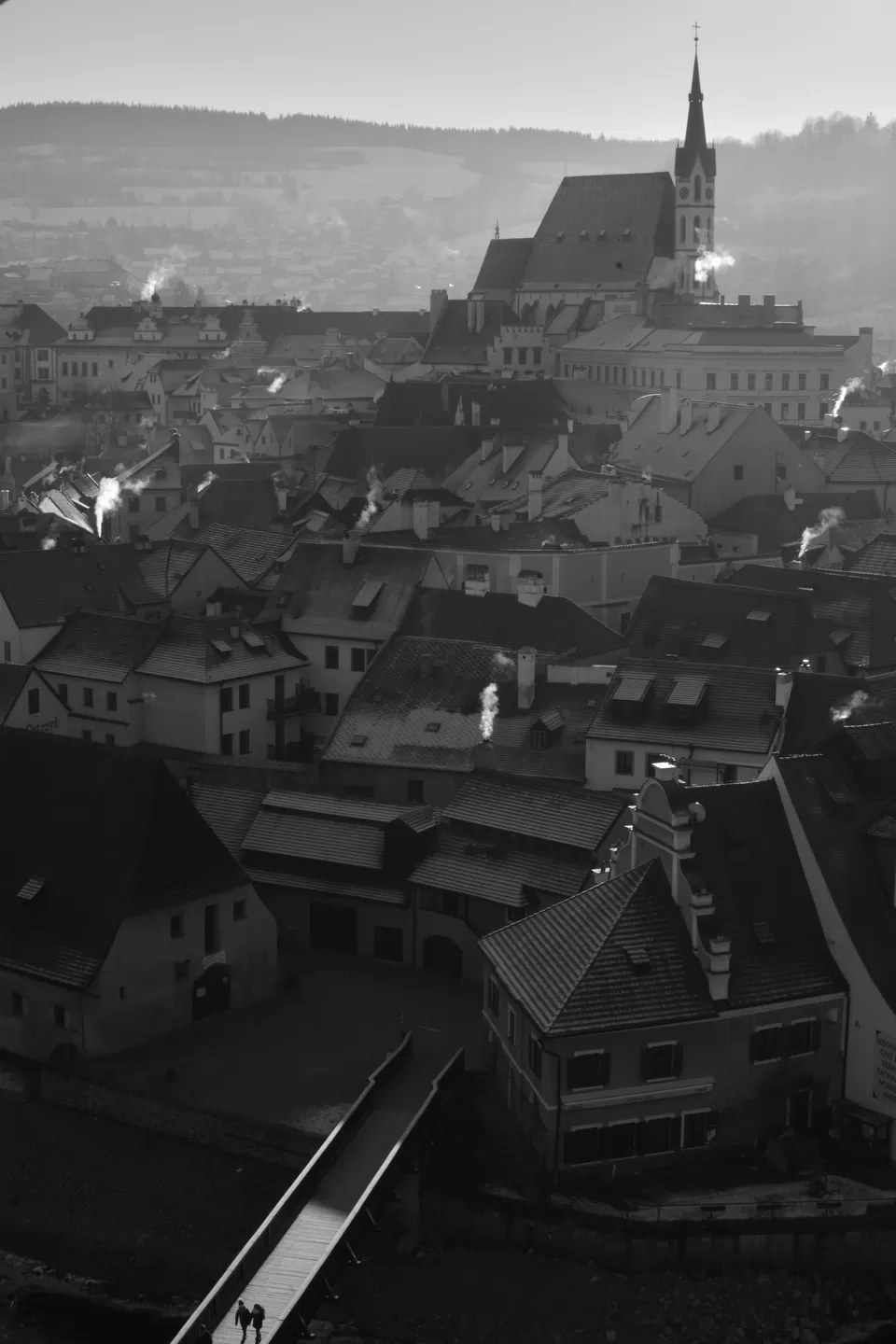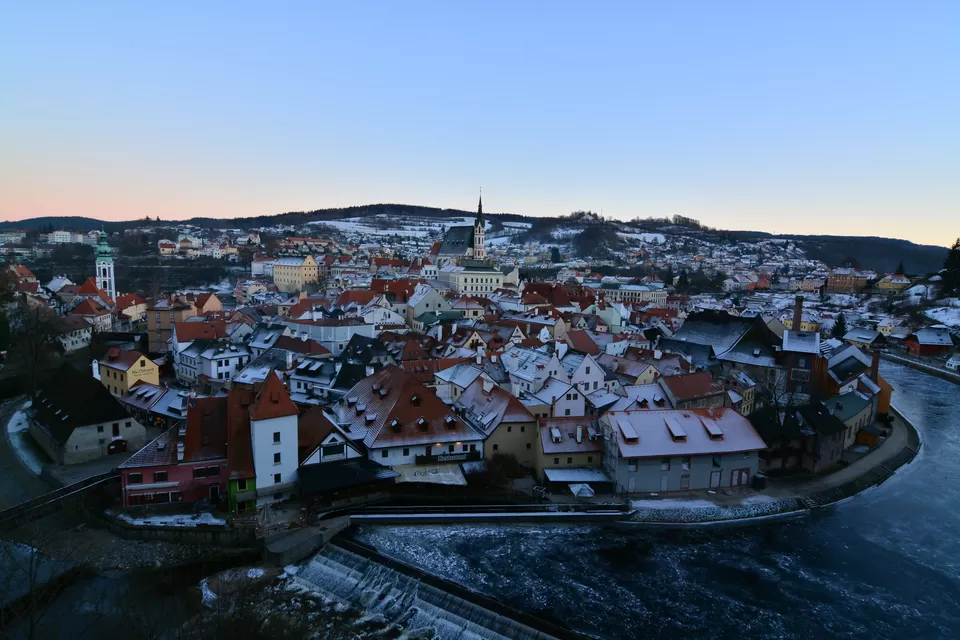 It was indeed tough to bid CK goodbye - the beauty and calmness of the place, the warmth of the people, the food and the wine and the small town charm!
My trip was coming to an end and I was headed to the last stop in my itinerary - Vienna. I took a shuttle again from CK to get to Vienna. The drive from CK to Vienna was even better than the earlier drive from Salzburg to CK. We were mostly driving through countryside roads, and I really can't describe how scenic the drive was. I don't have pictures either; but there are few things which are best left to experience.
The first look of Vienna, a city, was quite underwhelming. Honestly, I saw very little of Vienna. I guess I was a bit tired physically and Vienna really paled in comparison to all the natural beauty I had seen in the past few days.
The little I saw however is in the pictures below.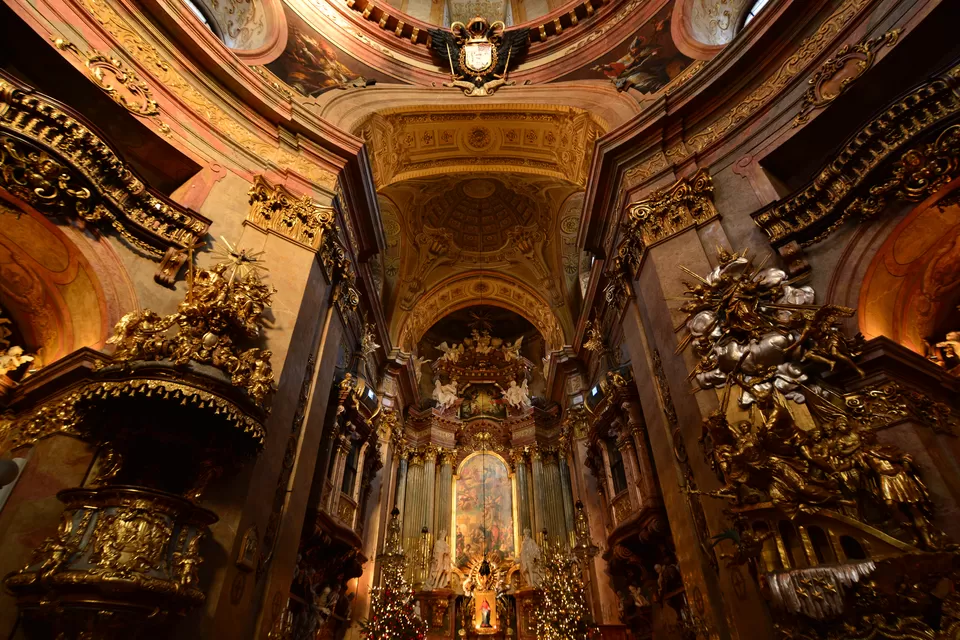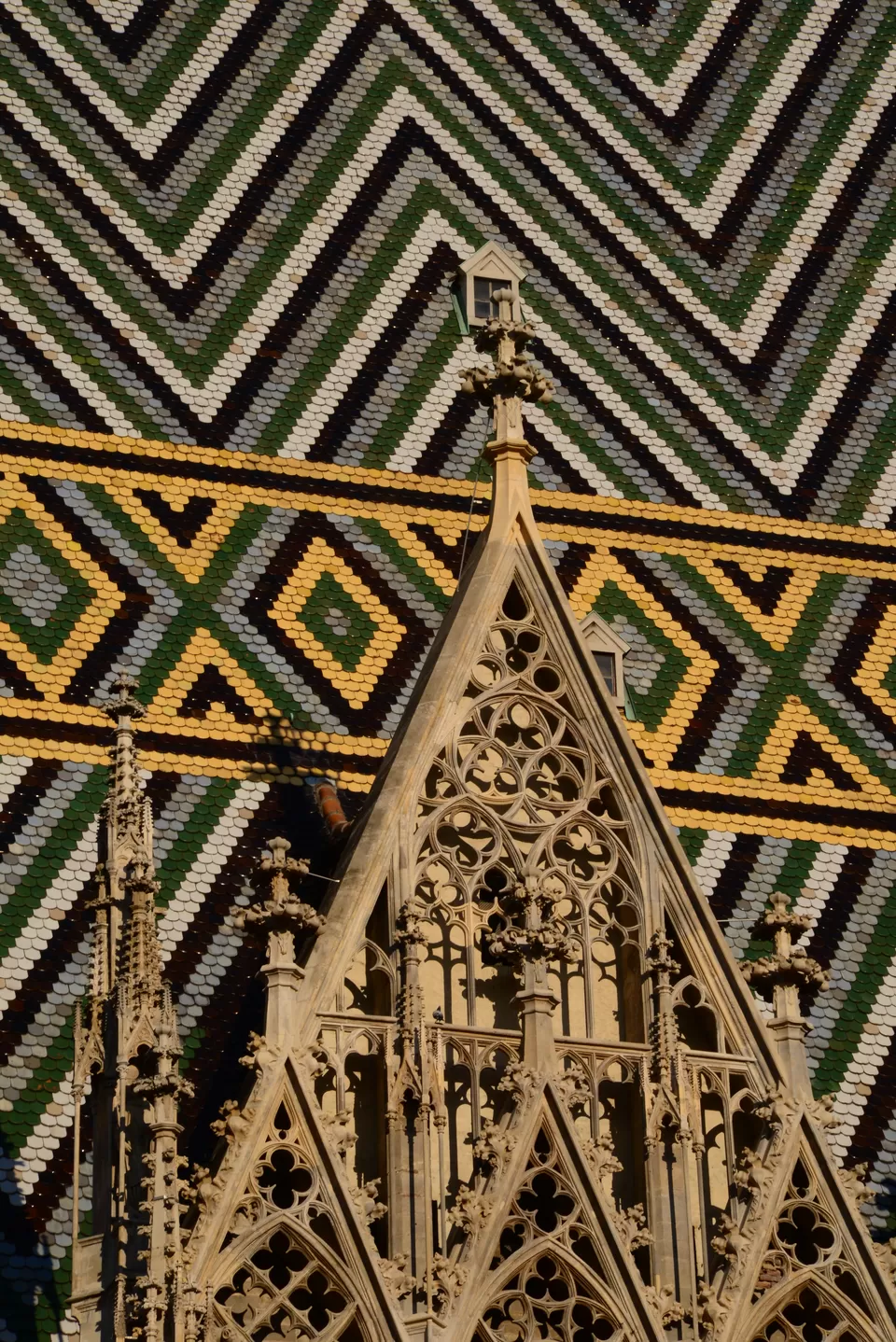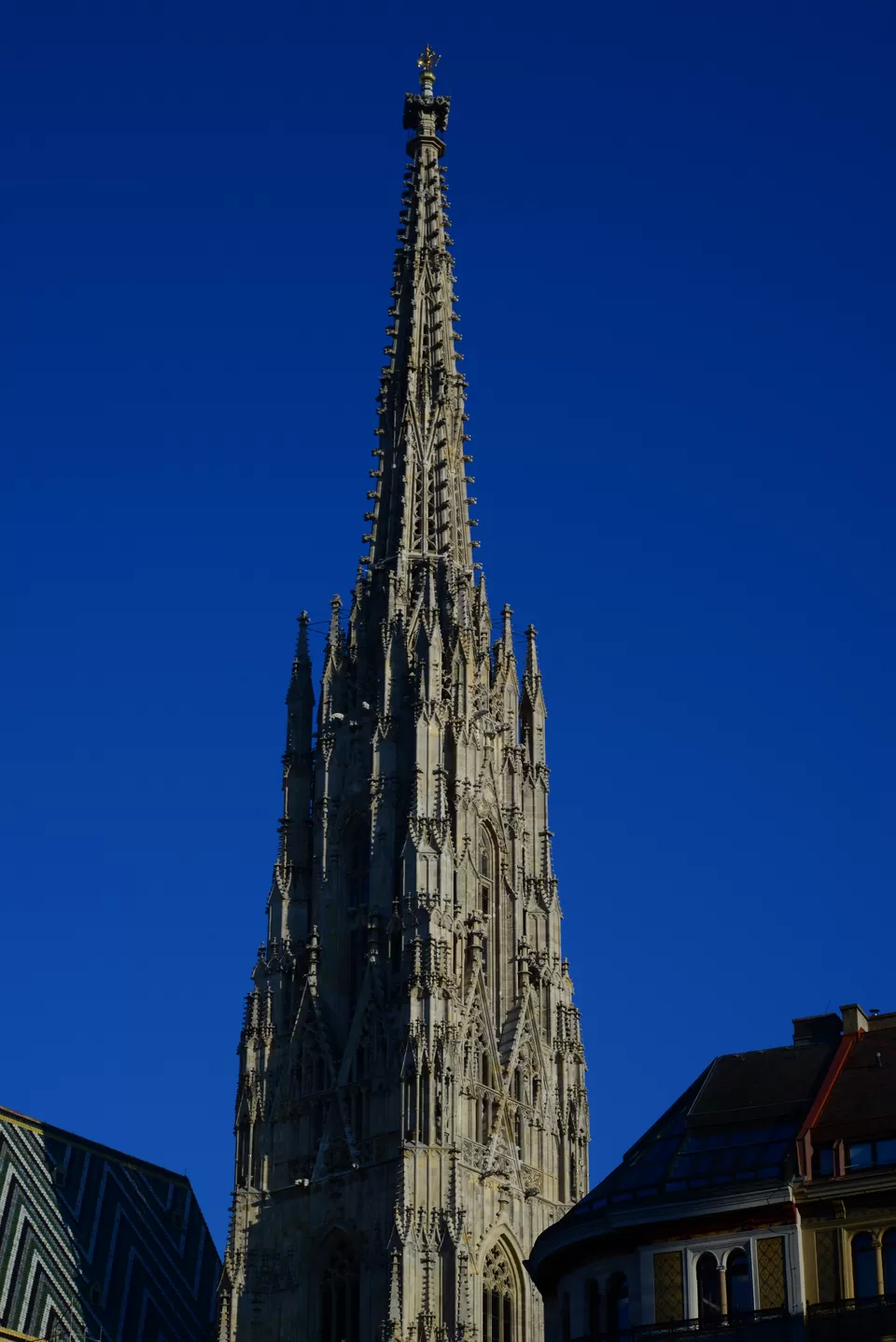 I was wowed by the grandeur of Rome, I was enthralled by the art and culture of Florence, I walked past the oldest university of the world in Bologna; and Venice, what I can say about Venice, it left me speechless. I saw some amazing landscapes travelling across Slovenia and Austria and Tuscany. Felt insignificant standing atop a snow capped peak. And welcomed the new year in bohemian style in Cesky Krumlov, a town so small that it fits into a picture. The Tuscan sun, the stars and the clear blue sky, the snow; I got them all. And people; from world over but with the common urge to explore and admire the beauties of the world.
That was my last 16 days - backpacking from Rome to Vienna.
In case you missed Part 1, here is the link
https://www.tripoto.com/trip/backpacking-from-rome-to-vienna-part-1-587223ae9f1c4