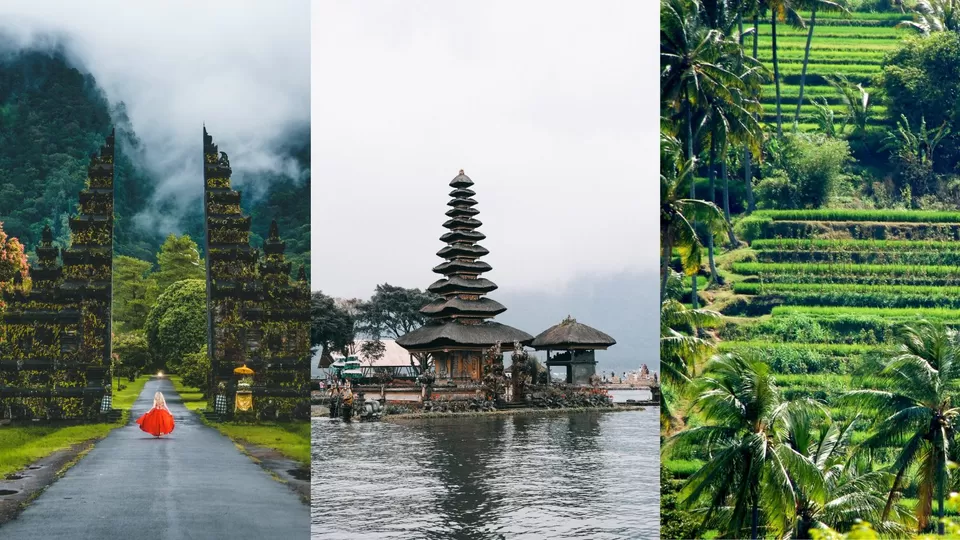 Be it a solo journey, or a couple holiday, honeymoon or maybe a bachelor's trip – you cannot go wrong with Bali. With pristine beaches, postcard-perfect vistas, lush greenery and insanely hospitable and kind people, Bali is a traveller's dream.
If you're thinking Bali, how can keep Ubud out of your plan? The cultural hearth of Bali, Ubud looks like a pristine village, which it is. But at the same time, to our surprise, it is insanely progressive. Convenience stores are really convenient, food is cheaper, and the views are to die for! With an abundance of ornate temples and traditional houses, lush green rice terraces, rolling wild jungles, and hilltop villas that overlook a volcano and paddy fields, Ubud is a dream from which you don't want to wake up.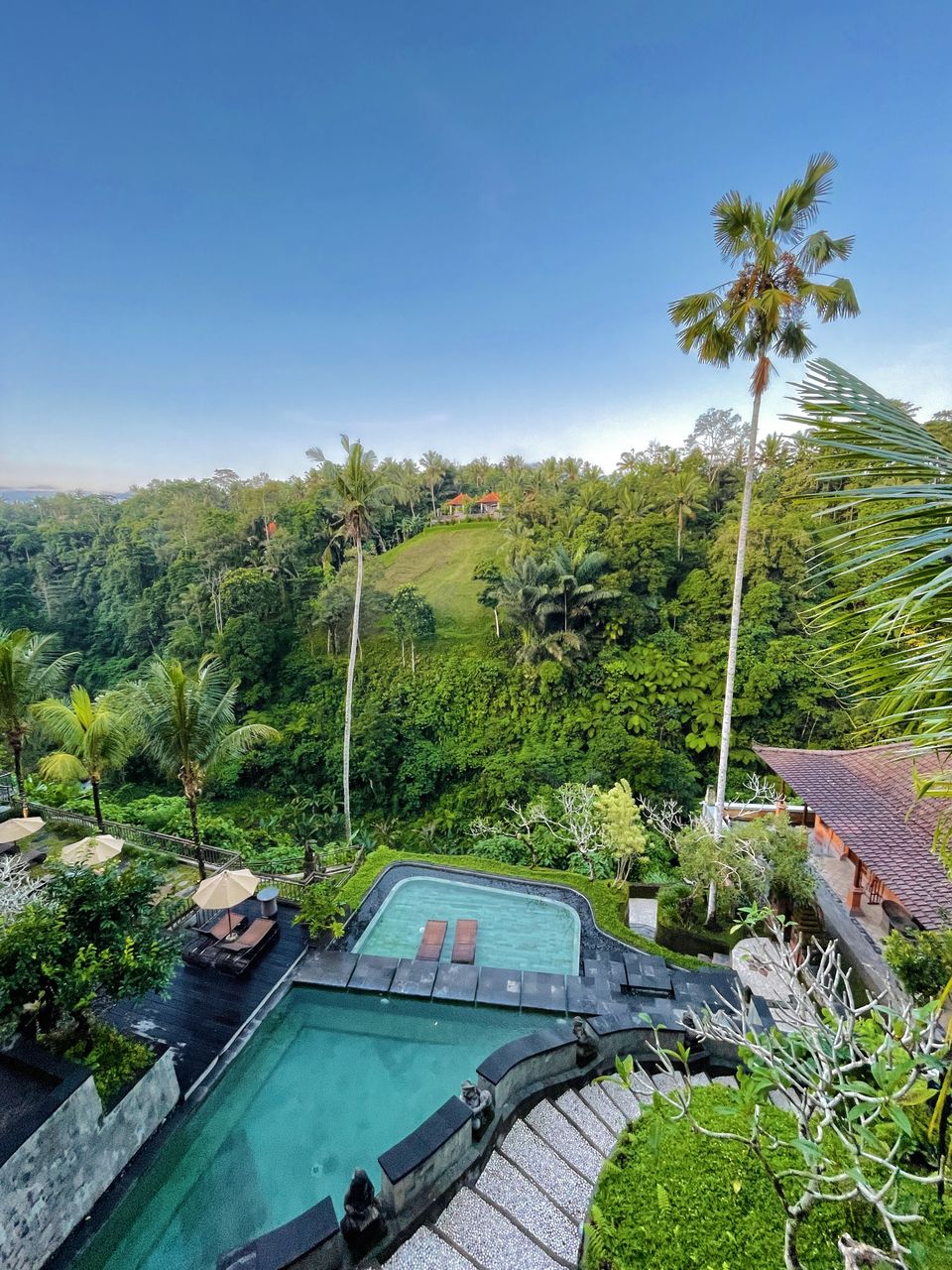 If Ubud is on your bucket list, which it definitely should be, go looking for nowhere else, because this right here is the ultimate itinerary you'll ever need for an ultimate Ubud trip.
This itinerary is the first part of a 9-day extensive Bali trip which includes Ubud, Nusa Penida/Nusa Lembongan, Seminyak and Uluwatu.
Before you start your vacation. Get these things in line:
1. Get your documents arranged for Indonesia's Visa on Arrival.
2. Pack keeping in mind you're going to get wet. Raincoats and waterproof/water-resistant shoes should never be forgotten.
3. Applying aloe-vera gel before and after a snorkelling/diving session in the sea works like a charm.
4. Most important: Arrange for a car to drive you around the island beforehand. This will save you a lot of trouble. You can get your trip customized from Trippy Bali and the experience will make your life just so much easier.
Let's start our journey!
1. Reach Denpasar airport
After collecting your luggage and getting your passports stamped, head to the Arrival Hall.
2. Buy a Sim Card
There are stalls at the airport from where you can buy a good sim card. I had a great experience with Telkomsel, which is the most-stable network provider and gives the widest signal coverage. You can pre-order a tourist Sim Card worth Rp 100,000 (INR 533) with a 25GB data quota and a 25-minute international call with 30-day validity period, which you can pick up at the Denpasar Airport Arrival Hall kiosk. Or, you can buy a sim after you reach, which you'll get for Rp. 150,000 (INR 800), valid for a month, with a quota of 4 GB data.
3. Transfer to Ubud
Ubud should be the first leg of your tour since it is close to a lot of adventure destinations, and also is a serene location to relax and feel energized.
4. Check-in at hotel in Ubud
I stayed at the Ulun Ubud. Bliss Ubud Luxury Villas is also a great option.
5. Enjoy dinner at the hotel/resort
Have a simple meal.
6. Relax at your own leisure
Take it easy. Go to sleep.
I suggest on your first full day in Ubud, experience the magic of the temples, the Balinese gates and the paddy fields – everything that give this part of Bali its unique charm and make it special. You will need a car to take you around this day. A scooty will not meet your requirements.
1. Handara Gate
For that perfect Instagram capture, the Handara Gate located in the Bedugul highlands will give you the most swoon-worthy "I'm here in Bali" announcement photo. This traditional Hindu Balinese gate is an iconic spot offering a breathtaking view of green scenery and hills. Ticket per person: Rp. 30,000 (INR 160).
2. Ulun Danu Beratan Temple
Just 6 minutes downhill, on the shores of Lake Beratan in the mountains of Bedugul, lies this beautiful Shiva temple, which is also known as the Temple on the Lake. You must have seen it in the gorgeous photos of Bali which enticed you to come here in the first place. Ticket per person: Rp. 50,000 (INR 267).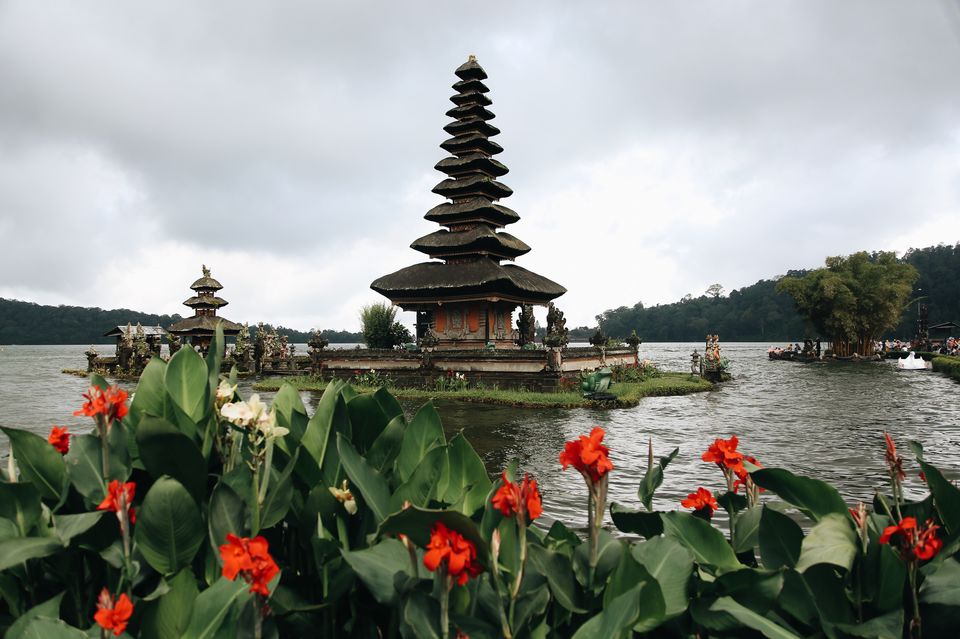 3. Enjoy a Balinese lunch
Approx rate per person: Rp. 120,000 to 130,000 (INR 650 to 700)
4. Tegalaland Rice Terrace
The Tegalalang Rice Terrace offers a magnificent view of the terrace paddy cultivation set on a cliff. It is one of the famous tourist attractions in the Tegalalang Village north of Ubud. The irrigation system, known as the subak, is a traditional Balinese cooperative irrigation system worth beholding. These stunning rice terraces are a part of the Cultural Landscape of Bali Province & UNESCO World Heritage Site. There are many ticketed farms, but you should go through Alas Harum, which offers the best views and also can show you how the world's most expensive coffee (Kopi Luwak) is made! Ticket price per person (if you want to include the Iconic Swing): Rp. 255,000 (INR 1361).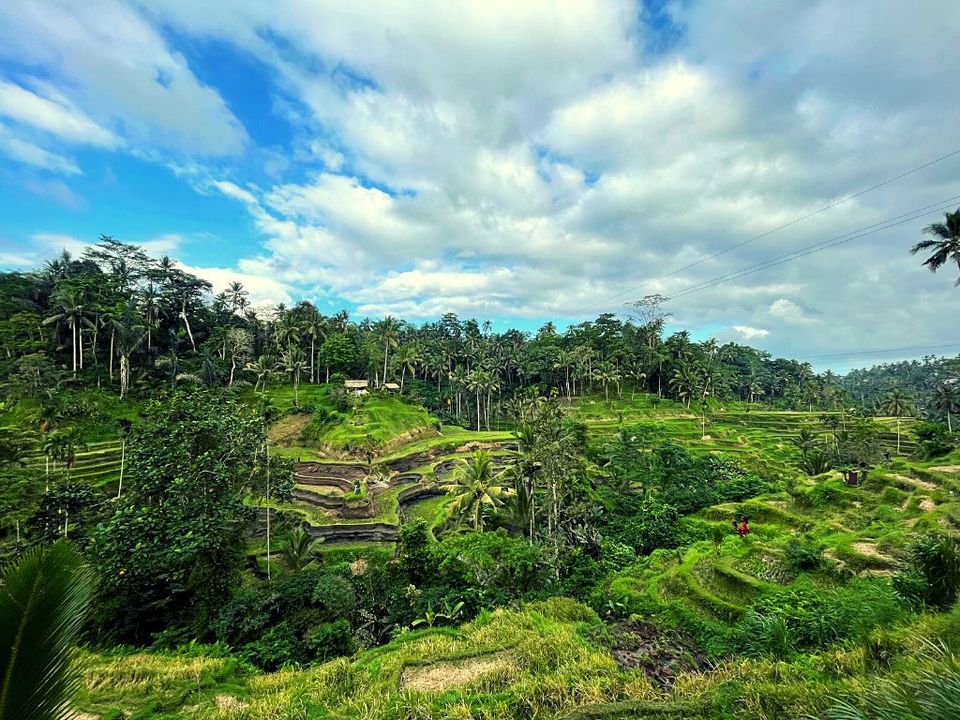 5. Enjoy a sunset spa
This will immerse you into the magic that is Balinese message therapy and oil the jet lag away from your body. Feel relaxed, more energized and ready for your next day of adventure. You can opt for Putri Bali Spa or the Tejas Spa at the Adiwana Resort in Jembawan. Approx rate for a 60-minute spa per person: INR 2078.
Get ready for a day of adventure and fun. You'll need a car to take you around this day as well.
1. Tukad Cepung Waterfall:
After breakfast, gear up for a fun-filled day. Pack your raincoats and wear shorts. Take a waterproof bag along with you and make sure your phone will tightly be packed in a waterproof case. First stop is the Tukad Cepung Waterfall, hidden inside a cave, between rock formations. This unique waterfall's captivating beauty comes more alive when the sun rays reflecting in the glistening waters projecting a rainbow. You may be lucky enough to experience this.
Entree fee per person: Rp. 15,000 (INR 80).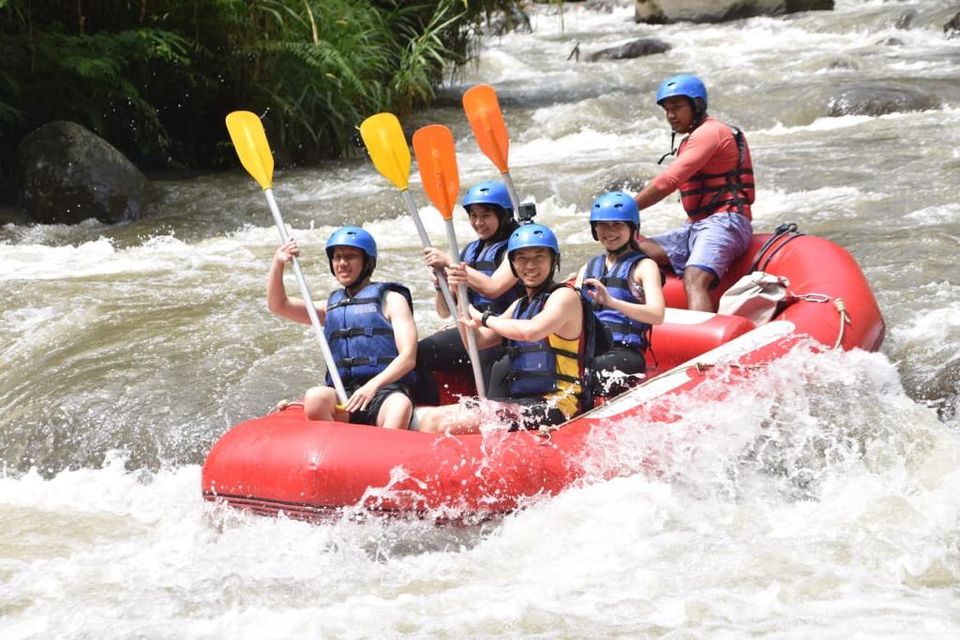 2. Ayung River Rafting
After you stop marveling at the Tukad Cepung waterfall, your next stop is the Ayung River, one hour ahead of Tukad Cepung Waterfall, where you will enjoy an amazing 2 hours of rafting experience with a professional river rafting guide. Ayung River is the longest and largest river in Bali with its beautiful and high riverbank. The rafting route is filled of picturesque scenery, waterfalls, and a thick jungle lined with the appearances of animals such as big bats, black monkeys and more. Although white water rafting can be quite a challenge, the experienced professionals make sure that your experience is safe. Changing rooms and washroom facilities are also available on site, which are exceptionally clean!
Price: For a group of 2-3, you can book a rafting experience at Klook for INR 1,932.
3. Ubud Art Market
Go back to the hotel, take a shower and change. You can order in room service or enjoy a serene lunch overlooking a lush Ubud view. I would ideally take a nap after this. But you can head to the Ubud Art Market and get yourself some beautiful scarves, batik printed shirts, linen cotton clothes, or some spectacular handwoven baskets, trays, hats, and bags. Pro tip: Bargain well!
4. Have dinner at Café Lotus
Located at the heart of Ubud, in the bustling Main Road (Jalan Raya), between Ubud Palace and Museum Puri Lukisan, Cafe Lotus has been an institution ever since it opened. With a wonderful backdrop, the restaurant maintains the tradition of Balinese hospitality impeccably and serves delicious meals.
Price for two: Approx Rp. 460,000 (INR 2,500)
Note: If you want to book a scooter to get around by yourselves, you can book from your resort or hotel. The price is Rp. 75,000 (INR 400) per day. Also, if you want to avoid the hassle of booking separate tickets for all of the entries and the activities, you can contact Trippy Bali and get yourself a full Bali package which suits all your needs and demands. They will arrange for a super comfortable car, a wonderful local driver, get your transfers eased out in the most hassle-free manner and the best part, arrange for professional photoshoots and drone videography so you can have your dream trip captured on camera.
Now that the first leg of your trip comes to an end, come back to the hotel and relax for the rest of the evening. Listen to the Ubud silence in peace, stare back at the tiny lights flickering on the hills and pack for the next day. You have to leave early to catch a boat in Sanur.