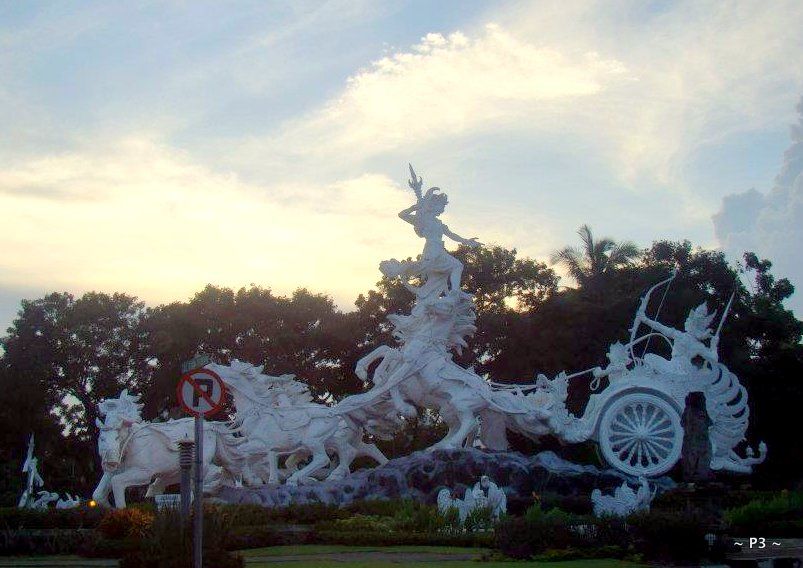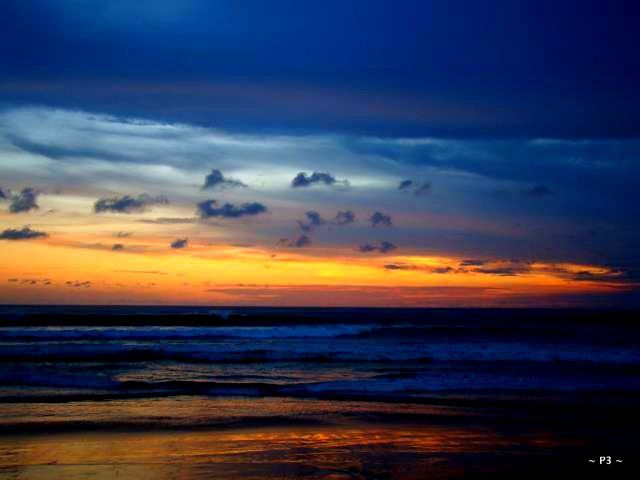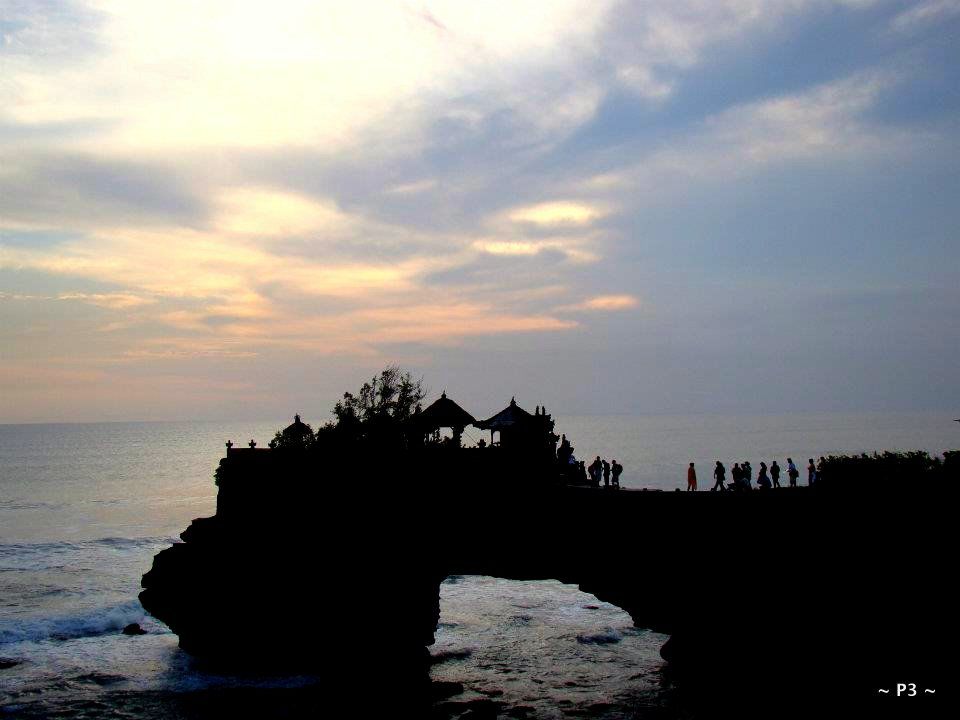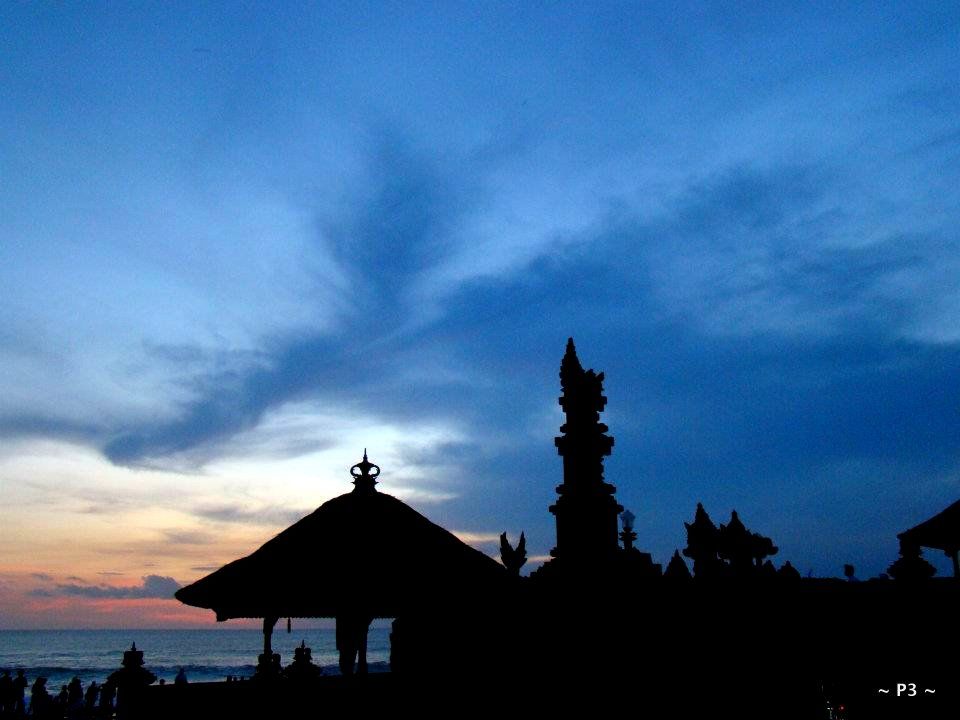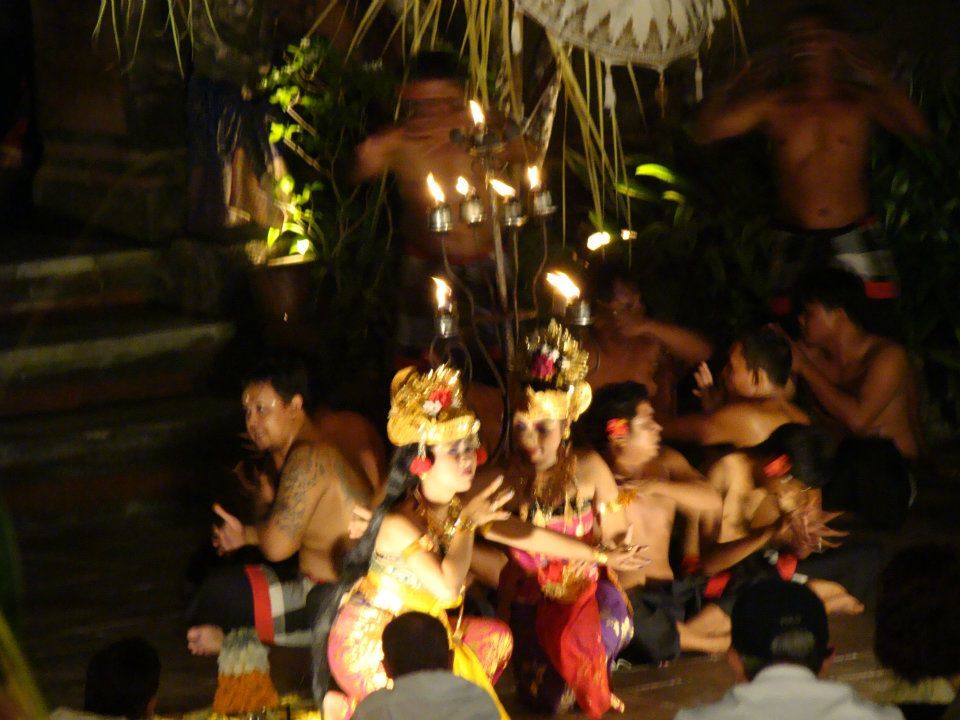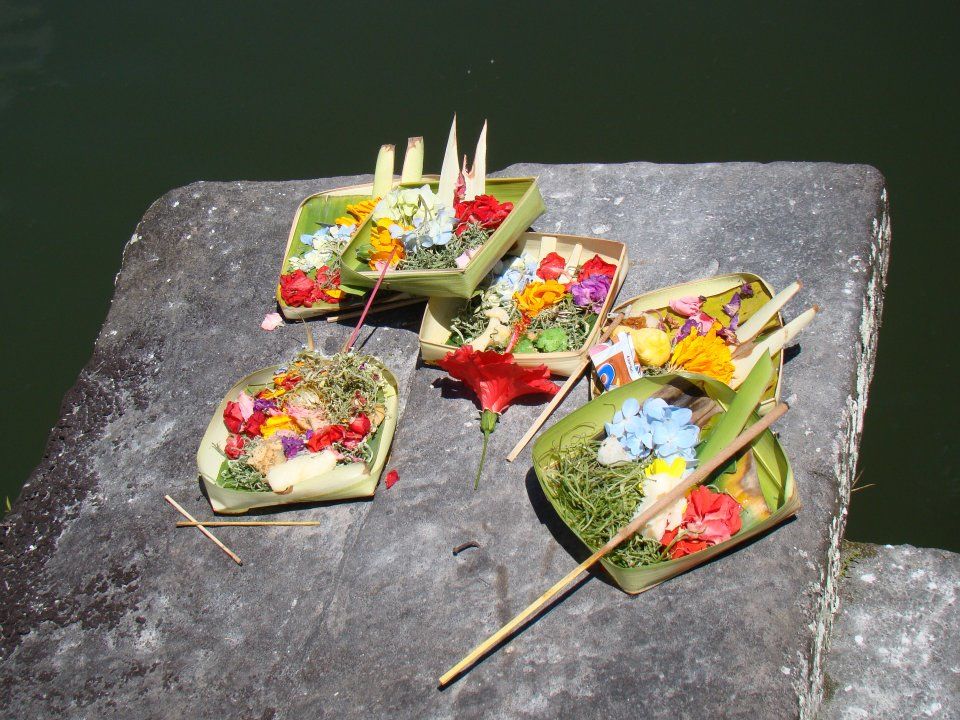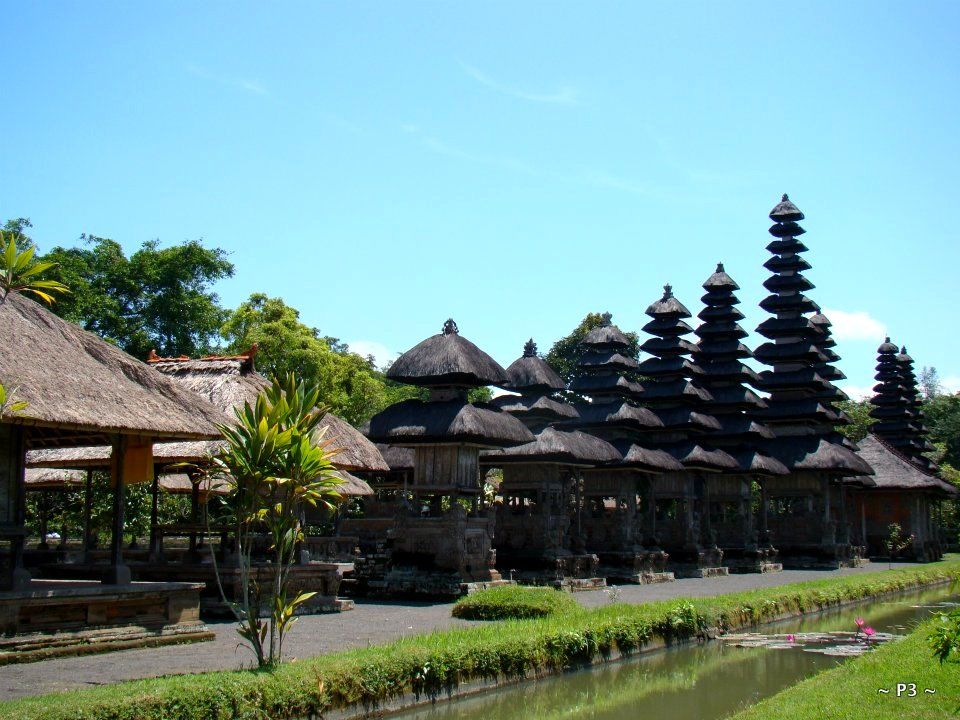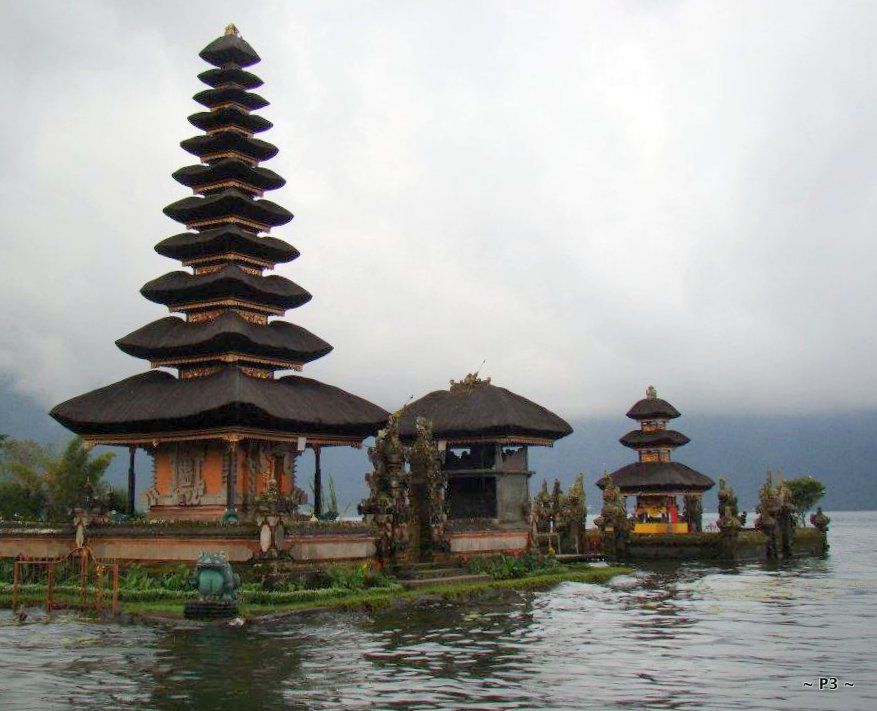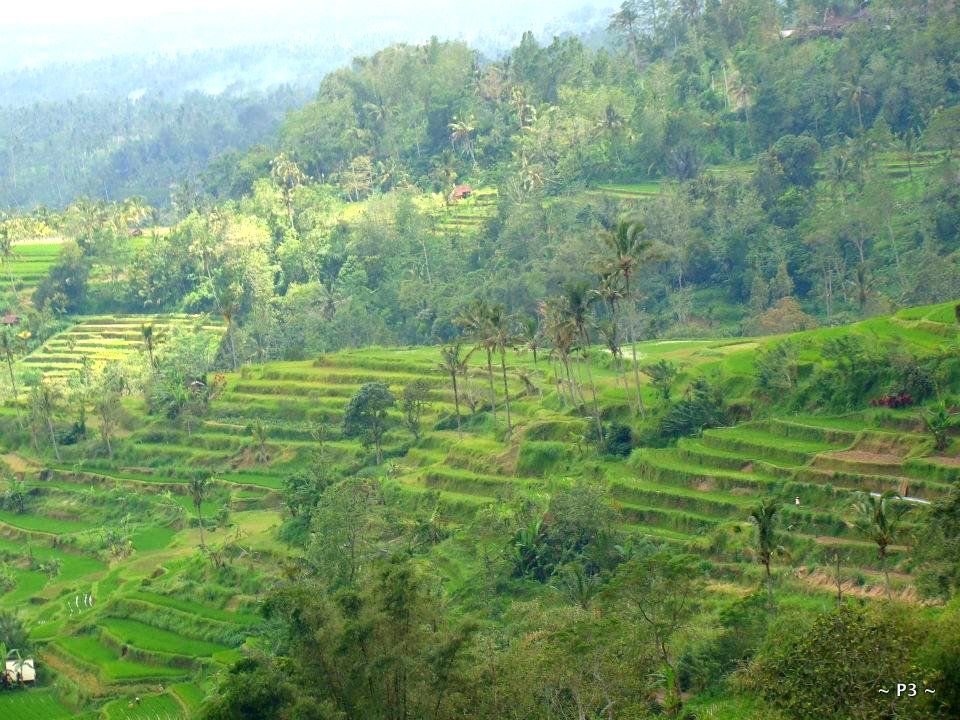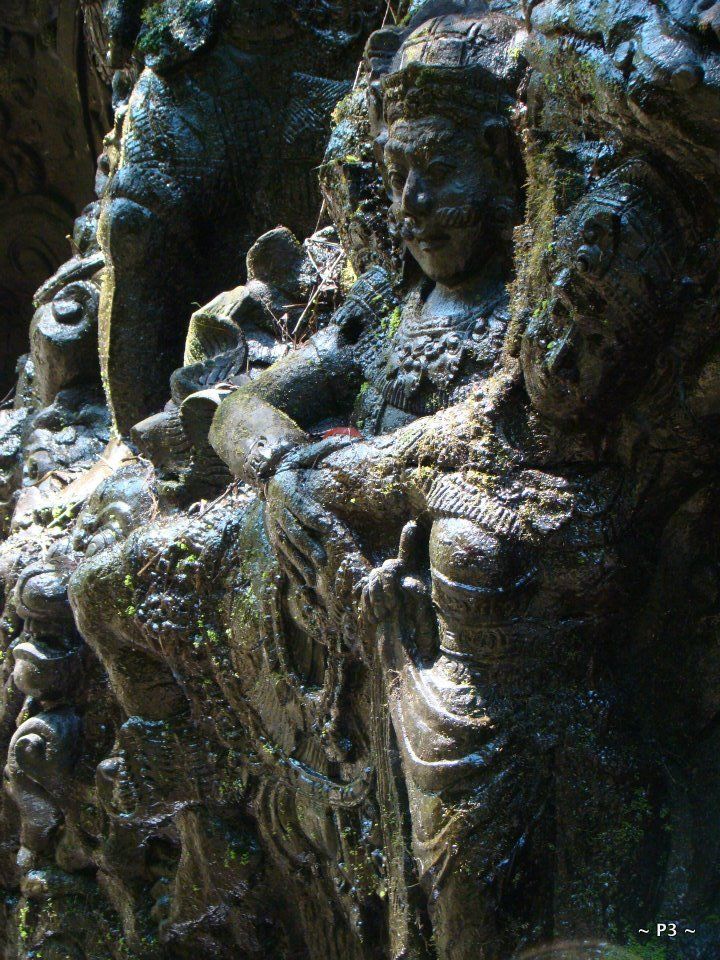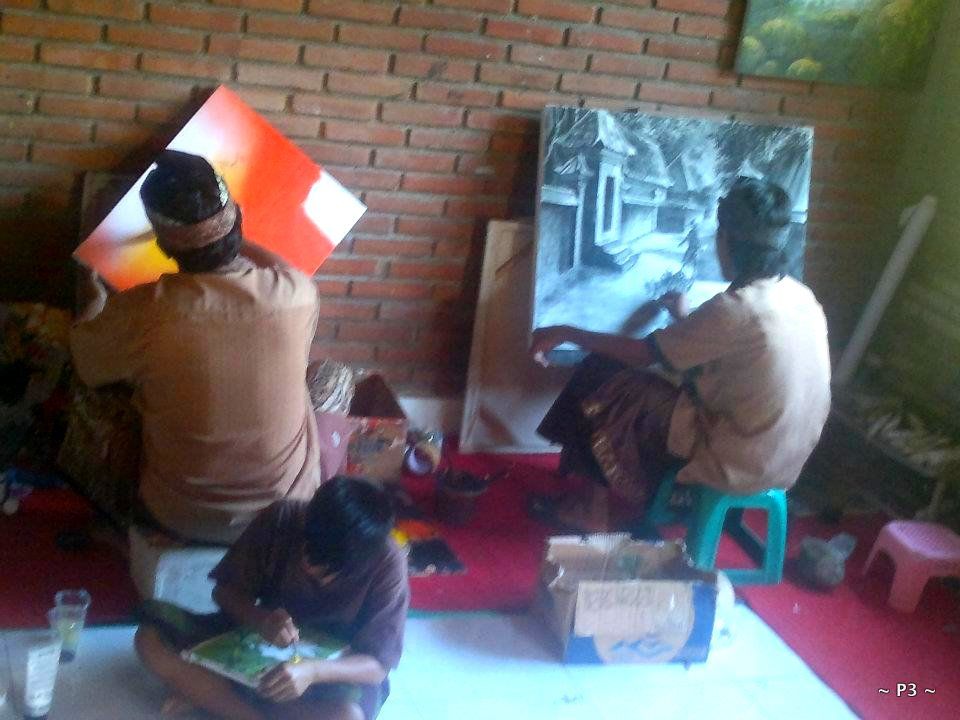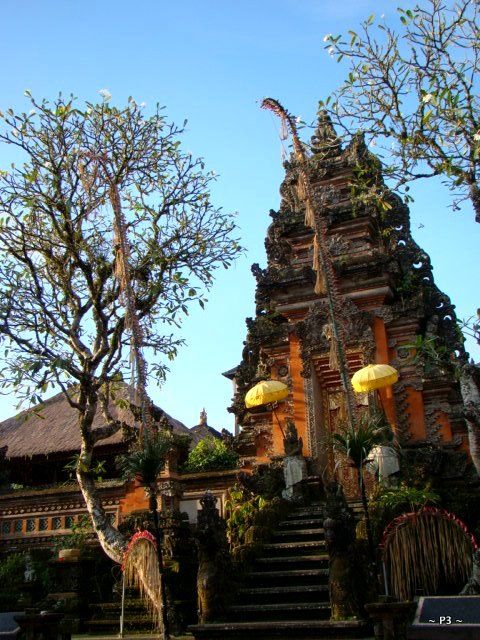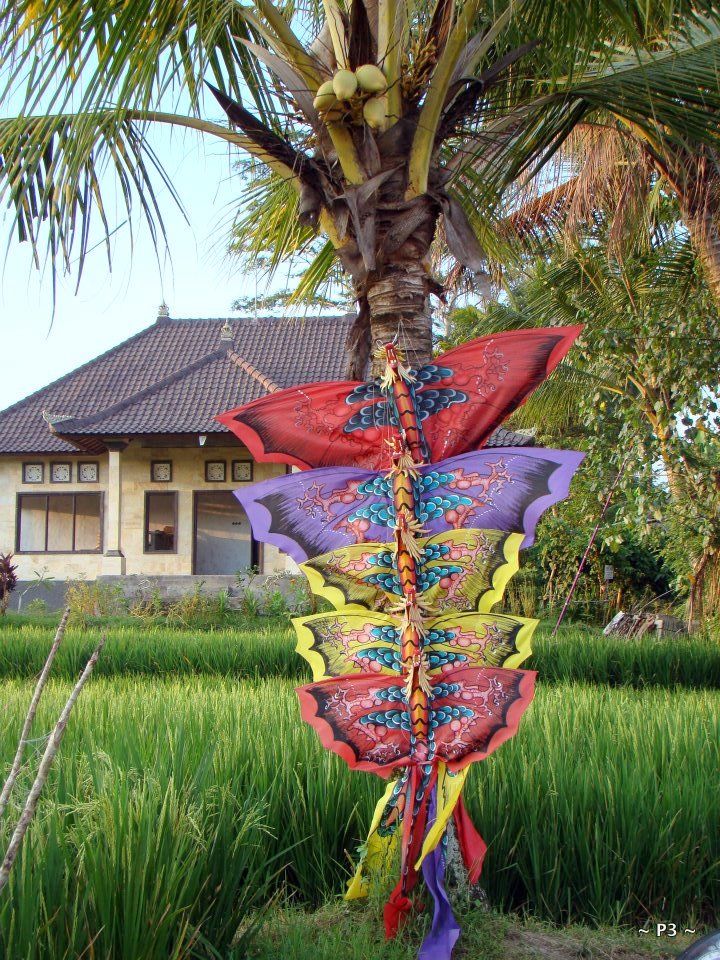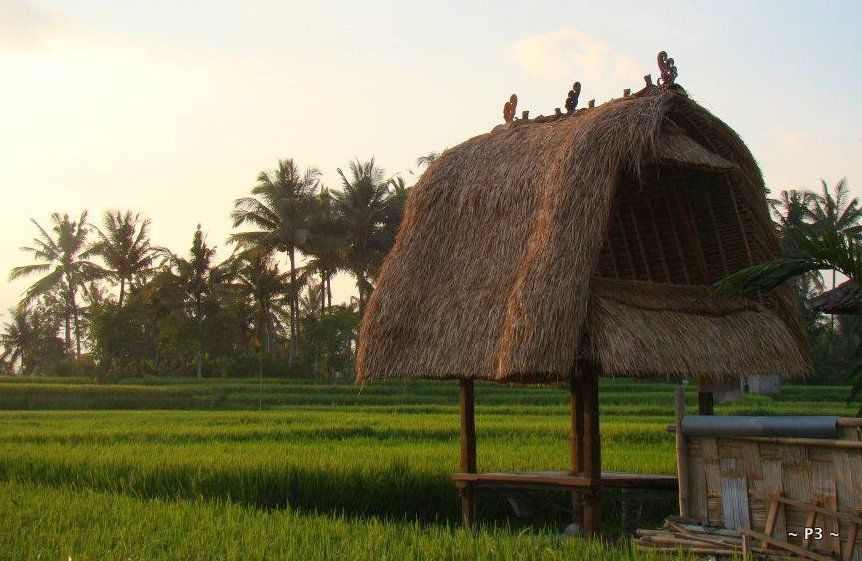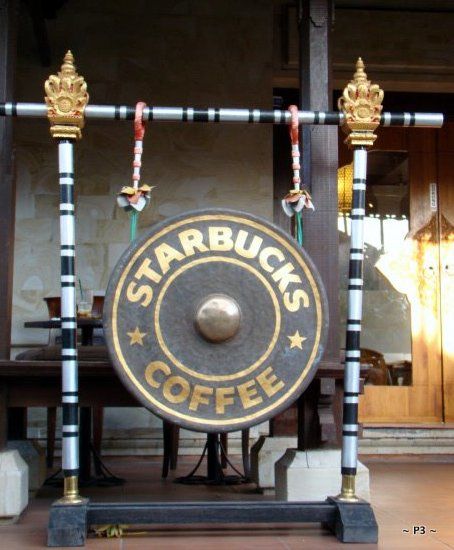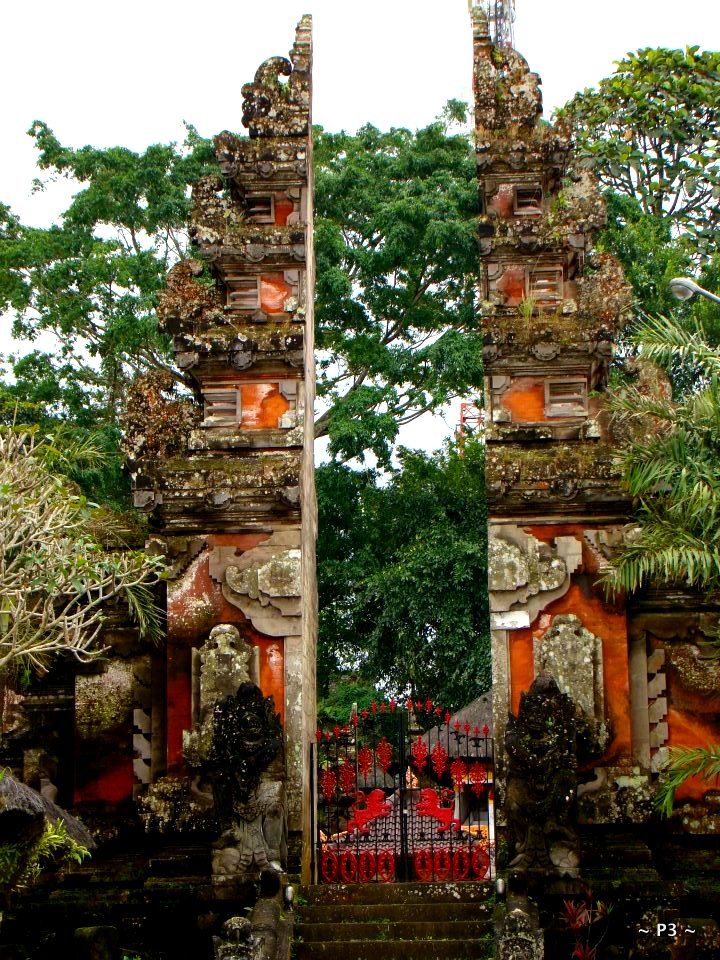 We planned a trip to Bali during my birthday in 2012. It was a six day trip, with my inlaws joining us for last 4 days.
Bali to me is a mix of Goa & Kerala (whatever little I've seen of these two places ) Vibrant yet lazy, a fabulous coastline like Goa, fantastic temple architecture & green fields like Kerala.
With its varied landscapes, artistic talent & deeply spiritual culture Bali has something to offer to a wide range of visitors. Bali is among the top destinations for couples, I'd strongly recommend Bali for family reunions/holidays as well...
We stayed at Hotel Mercure, Kuta for 2 nights. Nice hotel, nothing fancy , location being the key. Its opposite the beach, right next to Hard Rock Cafe & plenty of food & shopping options around. Mercure has a nice infinity pool. (Get a beach facing room)
Day 1 : The first day went by lazily exploring the area around on foot, eats & discovery shopping mall. In the evening we hired a car & went to Jimbaran. On the way, I got the first glimpse of the Hindu influence & art through a sculpture along a junction depicting a scene from the Mahabharata .Destination Ayana Resort : We watched a gorgeous sunset strolling in a beautifully done up resort offering majestic views of the the sea. Rock bar was the place chosen to raise a toast & it was so worth the distance & waiting time of half an hour.
What sets #Rock bar apart, is its unique setting. The bar sits on a rock 14 meters above the ocean at the base of Ayana's cliffs. Descent to the bar is via an inclinator that maps the cliff side, giving you a lovely view before you set foot on Rock bar ; and then its just you, your drink & the horizon past the shimmering ocean waves. Apart from the stunning views, the ambience is further enhanced by the sound & sight of crashing waves at high tide.
Day 2 started with an early morning walk on the beach. The locals are a friendly lot, so hiring a scooty is a breeze. During the day, we explored Kuta markets for its touristy stuff & a ceramic store I so wanted to visit. A lot of shopping later, rested a bit & took off to #Kudeta, #Seminyak .Seminyak is an upmarket area with its high end boutiques, bars & hotels.
Kudeta is a lounge on the beach with day beds & normal seating areas. Good music, drinks & another gorgeous sunset made for a lovely evening. I'd rate Rock Bar higher in terms of ambience & uniqueness. I may be biased as I've been to Kudeta, Singapore located at the 58th floor of Marina Bay Sands having an amazing view. It is advisable to reserve at Kudeta if you want a day bed. We tucked into some local food on the way & then headed to familiar territory of Hard Rock Cafe.
Day 3: We checked out from Mercure , picked up my inlaws from the airport & went to a quieter destination, Ubud.
Room at Mansion Resort & SpaWe stayed at Mansion Resort & Spa at Ubud. Mansion resort is a beautiful hotel, large area, tastefully done up rooms, lots of greenery, has 3 pools & has vegetarian food options as well. Be prepared to hear insect sounds after sunset & walk through dark areas for rooms behind, dont fret, it just adds to the ambience really ! However, if you are uncomfortable, then please request for rooms in the front. The bath tub makes you feel like royalty. Steps lead you to the large tub. Lunch & nap later,we booked a car & went to the famous Tanah Lot temple.
Tanah Lot Temple
Tanah Lot Temple is located in coastal side of Beraban countryside. The temple is built on the rock and reachable in a few minutes on foot. Ideal time to visit being sunset.I've read that the word of Tanah Lot consists of two words - 'Tanah' interpreted as a reef looking like isle. 'Lot' means the sea. So Tanah Lot means the small island floating on the sea.
Like other temples in Bali,there is no deity of God in Tanah Lot as well. [ From what I've read : The primary deity is Sanghyang Widi Wasa (Acintya), the "all-in-one god" for which other gods like Vishnu (Wisnu) and Shiva (Civa) are merely manifestations, and instead of being shown directly, he is depicted by an empty throne wrapped in the distinctive poleng black-and-white chessboard pattern and protected by a ceremonial tedung umbrella.]
Just near the temple, you can catch a show of Kechak dance which has dancers in concentric circles chanting "kecak kecak", while a performer in the centre acts out a dance. We saw one depicting a scene from Ramayana.
Every aspect of Balinese life is infused with religion, but the most visible signs are the tiny offerings found in every Balinese house, restaurant, airport. These leaf trays are made daily and can contain an enormous range of offering items: flowers, rice, cookies, salt etc! They are set out with burning incense sticks. Balinese music is special too, heard bits & pieces at the hotel & while travelling.
Day 4 : We visited Taman Ayun temple in the morning. Taman Ayun Temple is a Royal Temple of Mengwi Empire and it is located in Mengwi Village, Mengwi sub district, Badung regency and about 18 Km north side of Denpasar town. It is set on the land which is surrounded by the big fish pond . The landscaped garden in front courtyard was beautiful.
Taman Ayun TempleFrom Taman Ayun we proceeded towards Ulun Danu Temple.Ulun Danu Temple is a Balinese Hindu Temple located at Candi Kuning countryside.Light showers ensured a pleasant afternoon. We had a nice picnic lunch in the temple gardens. The temple is set at lakeside of Beratan with beautiful lake view and hills surround it. We went on a refreshing speed boat ride on lake Beratan.
Ulun Danu Temple along lake BeratanUlun comes from the word 'Hulu' meaning head or power and in this case Ulun Danu Beratan means power of Beratan Lake i.e Danu Goddess.
Ulun Danu Beratan Temple consists of 4 temples complexes :~ Lingga Petak Temple - to worship the Shiva God.~ Penataran Pucak Mangu Temple - located in north direction to worship Vishnu God.~ Terate Bang Temple - to worship of Brahma God.~ Dalem Purwa Temple - to worship of Danu Goddess or Laksmi Goddess.
From Ulun Danu, we started back to Ubud , taking a coffee break overlooking the fresh green terrace rice farms & stopping by Candy Kuning market to pick some knick knacks.
Day 5 : We started our day with white water rafting along the Ayung river while my in laws went for elephant safari with Bali Adventure Tours. They offered good service including pick up/drop off at our hotel. It was my first rafting experience & was an absolutely exhilarating experience. There is a part along the way where the rocks have carvings of Hindu mythology. At some point we got off the raft & thoroughly enjoyed the gushing water. The not so good part, walking all the way up to the start point after rafting. There were changing rooms with shower facilities & the tour guys had arranged for lunch.
Bali is renowned for its paintings, silver work , music & other arts. Ubud being the arts & crafts hub we visited the artists co operative at Ubud & the basket weaving shop nearby. Bought some beautiful paintings made by local artists (Negotiate for a good deal ). They packed it well for air travel.
Then we visited the Ubud Royal Palace & came across one of the best locations Starbucks has, overlooking a lotus pond. Parts of the palace complex are off limits to the public, but entry to the rest is free.
From the palace we went to Sari Organiks for dinner. Highly recommended , a short drive & a walk through the paddy fields takes you to Sari Organiks. They have their own organic vegetable garden & the restaurant is on the first floor overlooking the paddy fields.
The rafting had made every bone of our body ache, massage calling ! We went for a couples massage . Pity, I dont remember the name of the spa, all I remember is how relaxing it was.
Day 6: Last day at Bali. We took our hotel shuttle to Ubud market & did some shopping. Silver accessories, clothes ,masks & some home decor.
Do I wish to visit Bali again?? Oh yes !! Wishlist includes: Watching a gorgeous sunset from Uluwatu temple ,Jimbaran - visiting the Volcanic plains in the north & spending quiet relaxing time & scuba diving at Nusa Dua in the south.
This travelogue was first published by P3's Travel Dazzle .
Frequent searches leading to this page:-
Bali honeymoon package cost from India, Bali honeymoon packages with private pool, 4 days 3 nights Bali honeymoon package, best places to visit in Bali Indonesia for honeymoon