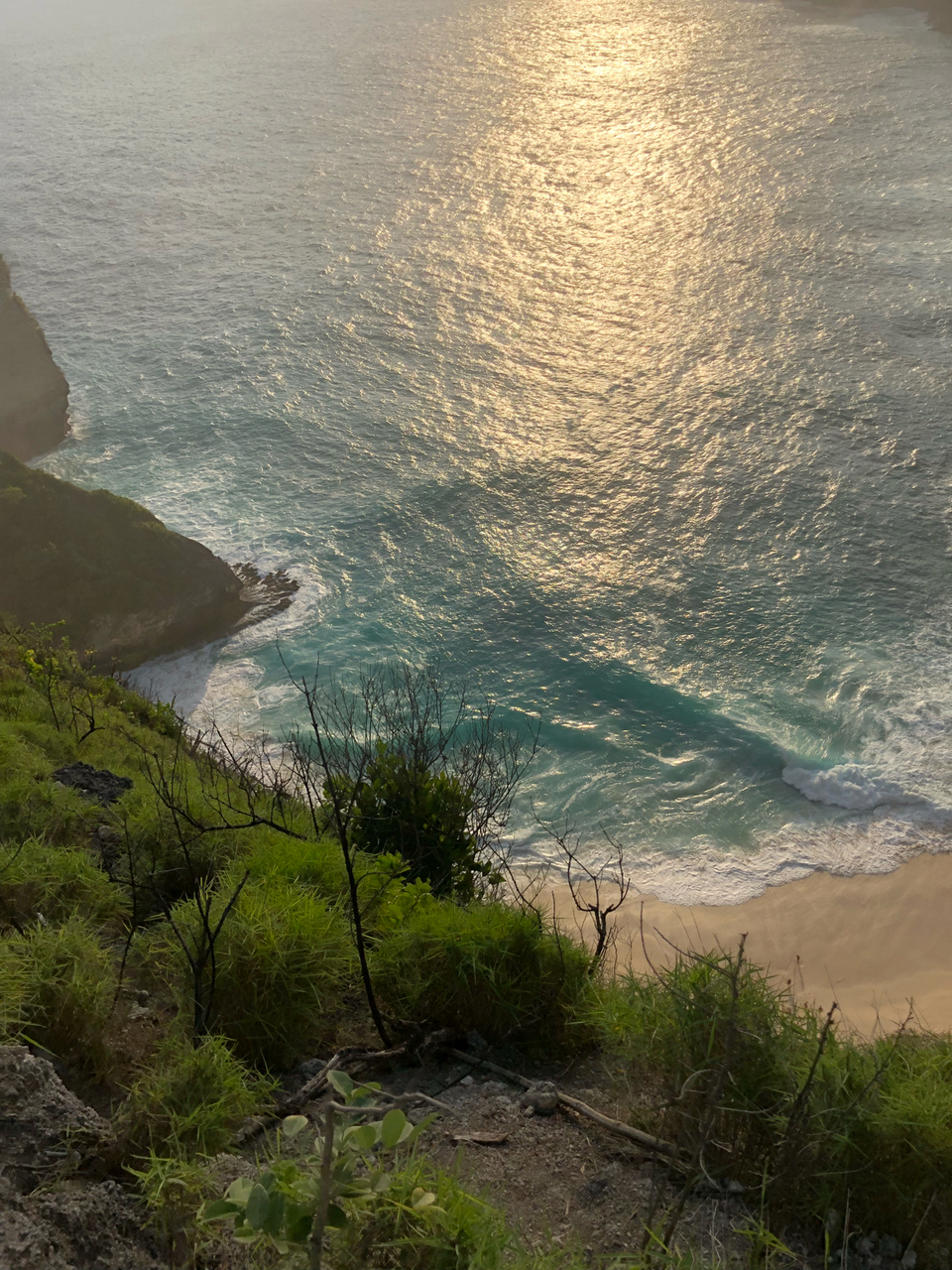 Kelingking beach is a wonder in Nusa Penida Island near Bali. Nusa Penida is a lesser visited island than its sister islands Gili Lembogan & Cenningan but equally magical. If you like drone shots and do not have a drone you can hike down and find spots that are bent in such a way that only the beach is visible from above. It is a bit difficult to get down there but then that is why it is so special. You don't have to worry too much about it though as there are supports everywhere. If you are a clumsy person and bump your knees even on a straight road, you can still get down there by holding on to every rope and fence you see. Here's why you must do this at least once in your lifetime.
The view
As we hiked down to Kelingking beach there was a bend in the path and from there sweetest of winds were blowing. You could see the two sides of the cliff from that point and trust me it was all so mesmerizing. On the right it was all greenish blue and on the left the water was a different shade of blue. The setting sun added a tinge of orange and I actually had to use the phrase, "I could just die here".
Not everybody goes down there
Everyone has seen in pictures what Kelingking looks like from above but only a handful of people who have come from all around the globe reach the beach. Less crowd means you can be there all by yourself and sink in the noise of sea.
Strong waves & white sand
I had never experienced such strong waves anywhere. My feet were swept away by the crashing waves in a literal and metaphorical sense at the same time. I had a run along the coastline of the beach and I was out of breath. I actually brought back some sand from there and it always reminds me of the good time I had there.
So peaceful
There was something in the air there that made it so noisy yet so peaceful. The music of gushing winds and crashing waves offered peace to a tired mind. And the setting sun made it more peaceful.
I had such a good time at Kelingking. I hope you do too!