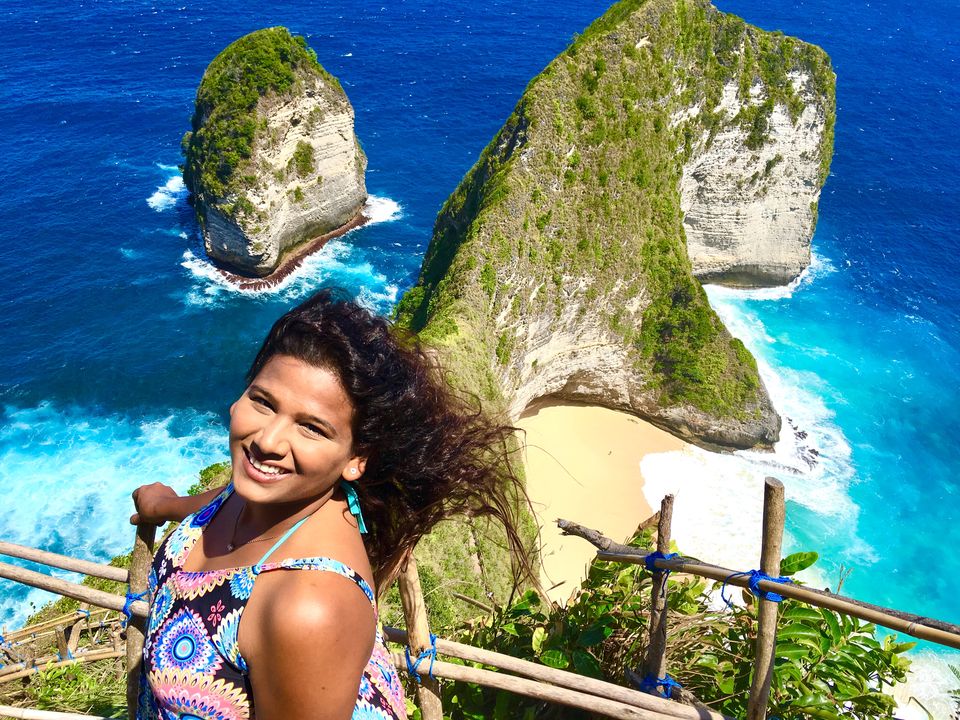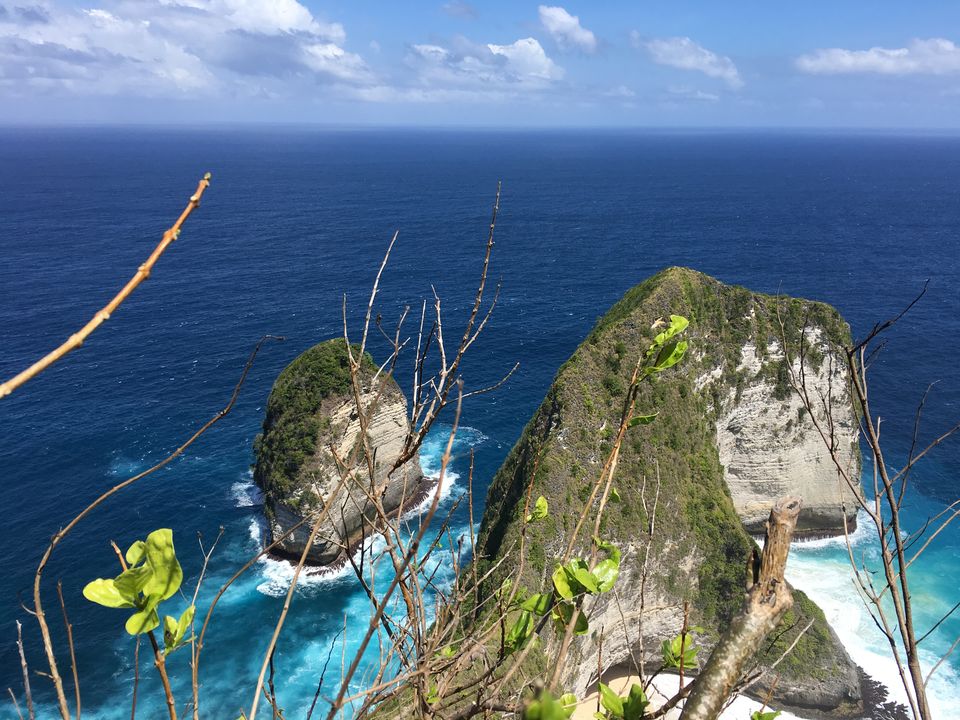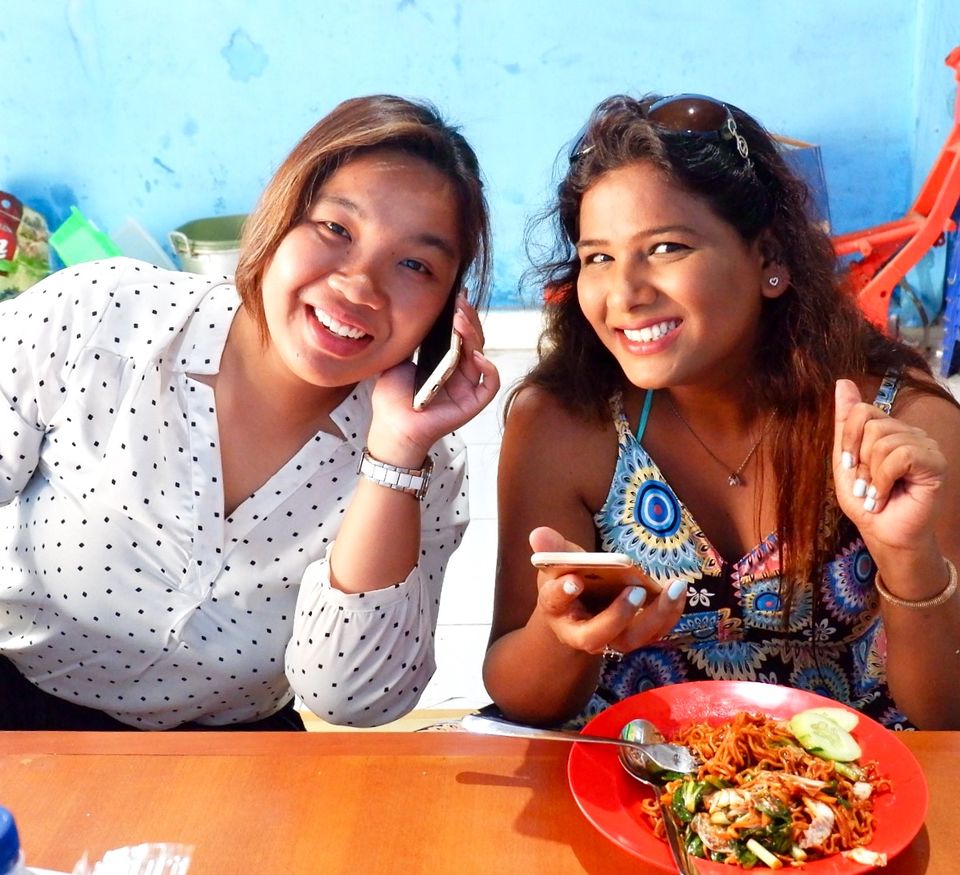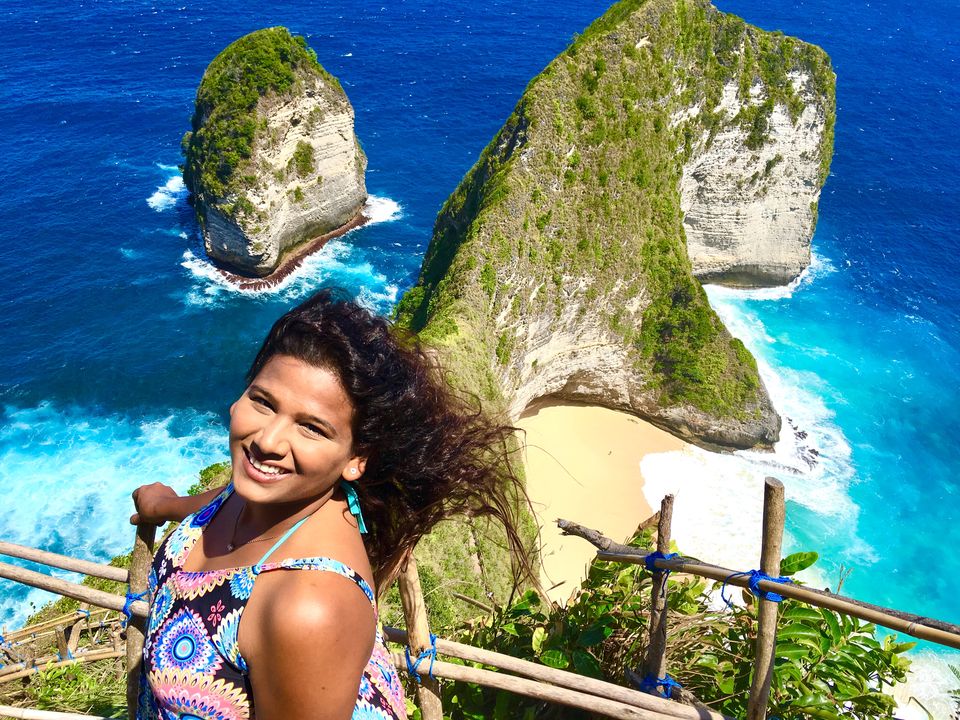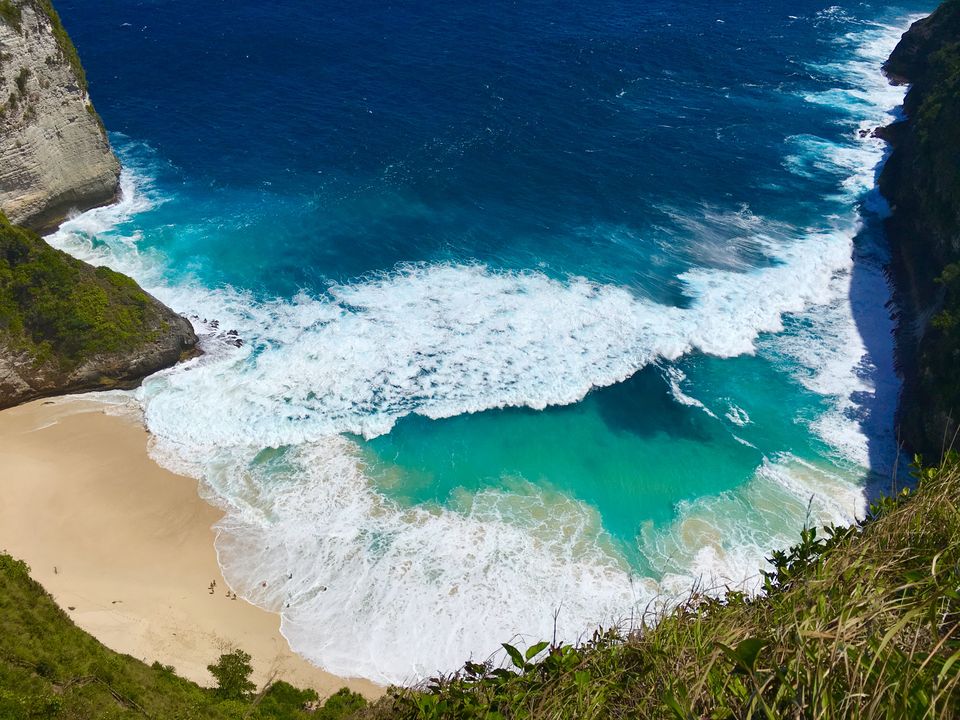 Discovery is a term of absolute relativity. What may be a discovery to one could be a thing of routine for another. NASA and ISRO may be busy preparing for manned and unmanned missions to planets of potential in our galaxy, but almost all of us in this world are yet to see the beauty that resides all around us, near and far.
Ask Newton about the sweet taste of discovery (if you can), ask Lord Carnarvoron how it felt to step foot into the treasure cove of Tutankhamen. If they were alive, they would all tell you their stories with similar gleam in their eyes. Today, as I pen down this blog, I have a similar gleam in my eyes, as I'm about to describe my experience with HEAVEN on earth. Of course, it is a discovery by my own standards. But just like Bali has recently been discovered as the new Thailand for many Indians (or a better alternative to Bangkok in simple words) Nusa Penida, a small island off the coast of Bali, is in my opinion, the new Bali.
After my month long trip to the Philippines, I was due to return to familiar territories of the island of Bali. My short 8 day trip to Bali was an indication that I've just seen the tip of the iceberg (iceberg being a paradox here in the country of 17000 islands) So I returned to Bali in the beginning of August, without a plan and without a fixed itinerary.
This, however, was certain that I'm definitely visiting the beautiful island of Nusa Penida, touted by many as absolute heaven on earth. In didn't believe it. I thought it was an overstatement. But when the next 3 days unfolded themselves, i was left speechless.
30 kilometres off the south eastern coast of Bali (Sanur) lies a little archipelago of Nusa islands - Penida, Lembongan and Ceningan. The first and obvious stop on everyone's itinerary is Nusa Penida as it can be easily reached by a small boat in less than an hour (speed boat prices are IDR 200,000, however, a slower ferry ride could cost as little as IDR 75,000, operating only on selected days of the week)
After just two days in Bali, I packed my bags for Nusa Penida and urged two of my recently befriended travel mates from Germany and Poland to accompany me. As we reached the ferry port, both of them chose to stay back and explore more of Bali but the determined me stuck to my own plan and hopped on the speed boat that drenched me (and my luggage) in salt water even before I could get on it. But no complaints when you're a backpacker. You learn to take everything in its stride. So did I. 30 minutes and one minor nausea attack later, I found myself amidst a group of pesky taxi drivers who just wouldn't shut up. A deathly stare from me however did the trick immediately with the exception of a pushy saleswoman who wanted me to rent her scooty for the remainder of my stay in Nusa Penida. After initial irritation and reluctance, I gave in. And boy what a decision it was. Mark my words people, Nusa Penida is best explored on a scooter only. You obviously don't need a driver's licence and the people at the port rent scooters with full tank for as little as IDR 150,000 for two days. So that's what I did.
At this point, I would like to introduce two very important characters of this anecdote - Yolanda and Linda. These two girls pretty much epitomized the word "Friendliness" for me in a small space of 24 hours I spent with them. A brief conversation that ensued at the Sanur port eventualized into me sharing the hotel room with them for a night and memories that I will carry with me for the rest of my life.
Both Linda and Yolanda are from the island of Java and were on a weekend trip to Nusa Penida to explore their beautiful country.
After a quick check-in at the nearby Jasmine hostel, we got ready to explore the left side of our hotel exit for a day of beaches, cliffs and more.
If I knew anything about Nusa Penida, it was the jaw-dropping Kelingking Beach. Years after year, the iconic cliffside view of the beautiful Kelingking beach had teased me for a return engagement to Bali, and with just an hour between me and the beach, it was difficult to contain my excitement. So the Malang girls suggested we eat before leaving for the beach, simply because we don't know if there would be any restaurants to find on our way over to this rather remote beach. So we stopped by a Warung and sat on the floor (like the Japanese). I had Mie Goreng with a side of fun stories from the Malang girls (both Yolanda and Linda are from the Malang region in Java)
While Yolanda drove her scooter, Linda wrapped herself in the beautiful blue sarong on the pillion seat, literally becoming my navigator on this 75-minute quest to find the beach. I was really touched by their concern to make sure I did't get lost. Every time there would be a bifurcation, these two girls would be waiting for me to see them so they could ensure I'm tagging along fine. Here's an advice, dear readers. If you find such caring people, just hold on to them. Don't let go. They're precious. As precious as the view that was about to follow the truly exciting, and sometimes vertigo-inducing, route; (Indonesia has some of the best and worst roads in the world, and to ride on them is to challenge you limits. Imagine a 75 degree steep slippery road going down, paved with stones and dirt)
I have never prayed to God while driving but on Nusa Penida roads, I did. I sure did. :)
A small ride and IDR 5000 entry fee later, we were at the breathtakingly beautiful cliffside that was a mere gateway to the real beauty of Kelingking beach.
Imagine BLUE.
If you love the color Blue, this is your place. If you love colors other than blue, then too, this is your place, for it will make you fall in love with the color. I've never seen the water so blue that it took my breath away. The top view of the Bali Sea mesmerizes you with its pristine beauty and shades of blue. The divinitive contrast of white limestone cliffs lined with greenest of the greens just makes it a perfect setting for the viewpoint of the famous Kelingking beach. After soaking up the views at the platform cliffside, I moved towards the secret point from where the Tyrannosaurus rex-shaped beachside cliff is visible.
All those moments of daydreaming, of camera angles, of sheer happiness, all came true at once. With the camera that won't stop clicking, I made my way down in an attempt to reach the actual beach. Now since the infrastructure is barely in place, the makeshift terrain with safety railing could only get me to a certain point. With a constantly nagging thought that I wanna come out alive on my mother's birthday, I carefully made my way down to the second platform. Climbing down a mountain is much much tougher than going up as gravity pulls you real bad, coupled with blistering winds and fear of heights. In addition, I had not had enough food to keep me going and had lost a lot of weight recently in an attemot to stay away form non-veg food. All of it made me dizzy at one point. I remember this distinctly since few of the tourists asked me if I was OK. Well, the weakness and the fear of heights did not break my spirit and I click pickres from as many angles as I could. And trust me, one view at the pics clicked assured me that this day, or rather this island, brought the best out of my entire backpacking trip.
At the second platform, I was told by many tourists that the way further is 90 degree steep and that barefoot or flip-flop clad people are a definite no-no for this last stretch of climb down.
I heeded their advice and quickly worked my way up. In hindsight, it was a good decision. I was weak, borderline nauseating at one point, and didn't have hiking shoes to pull such a streak off.
Once I was on the platform cliff side, I reunited with Malang girls who suggested I have some coconut water. And boy did I relish it after such a hard earned climb..!
I still don't have the exact words to describe the beauty of kelingking beach. I can only imagine how much fun people would have had down at the beach. I, however made peace with what I had. And it sure was something I will remember for the rest of my life; like the first kiss, like the first time i saw ocean, like the first time I felt sand between my toes.
In part 2 of my Nusa Penida blog, I'll talk about my experiences on the island other than the Kelingking Beach, and why Nusa Penida is on top of the must-have experiences when traveling to Indonesia.
Frequent searches leading to this page:-
Bali honeymoon package cost from India, Bali honeymoon packages with private pool, 4 days 3 nights Bali honeymoon package, best places to visit in Bali Indonesia for honeymoon