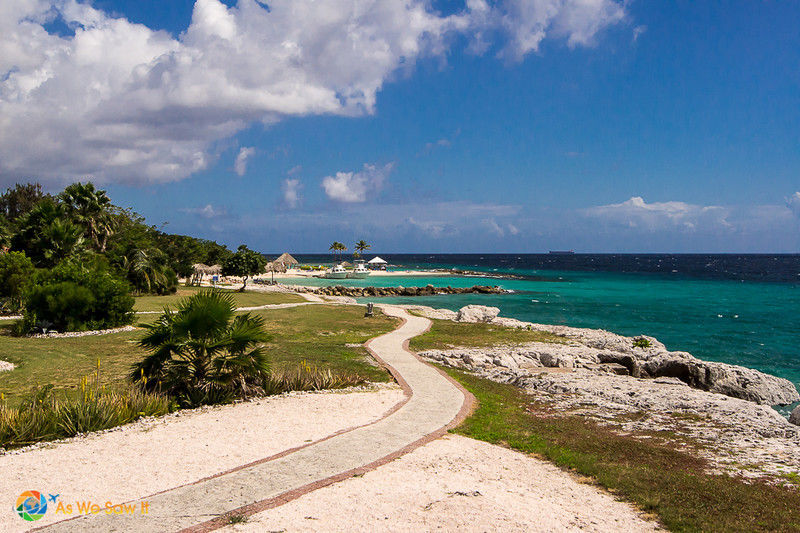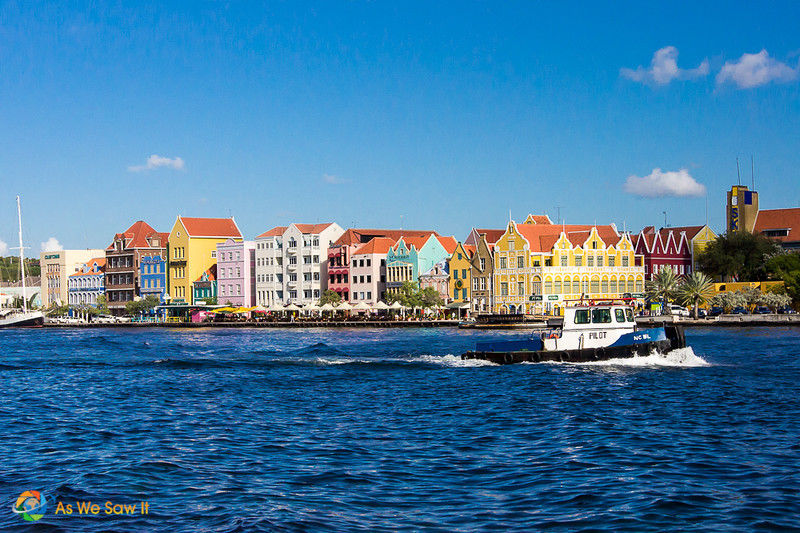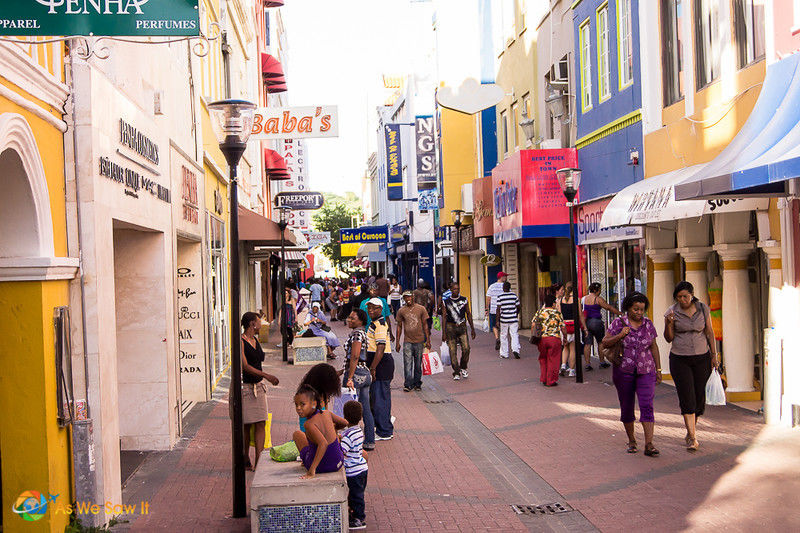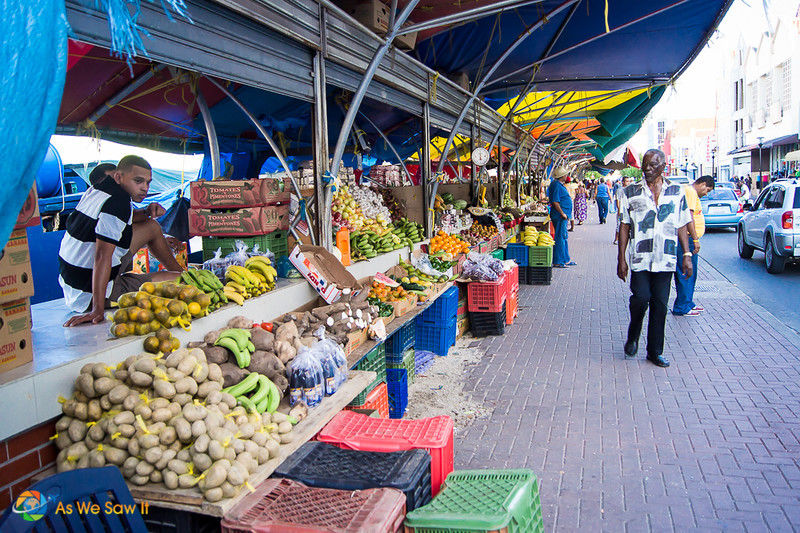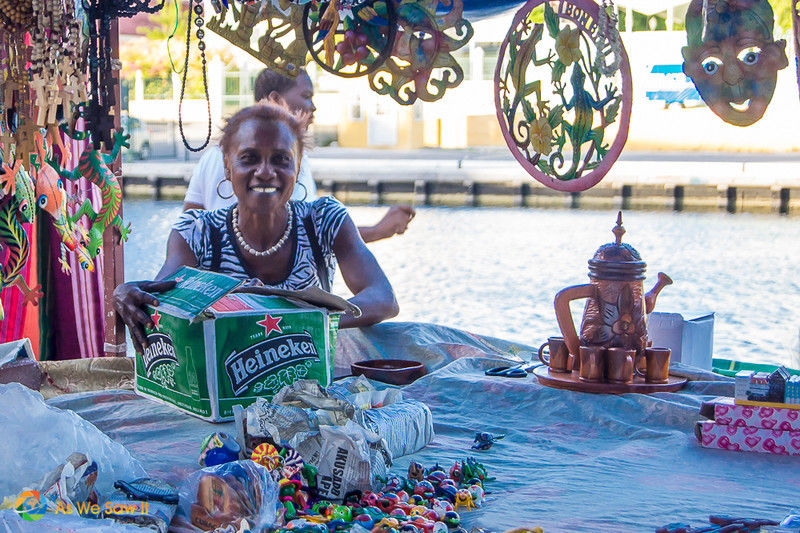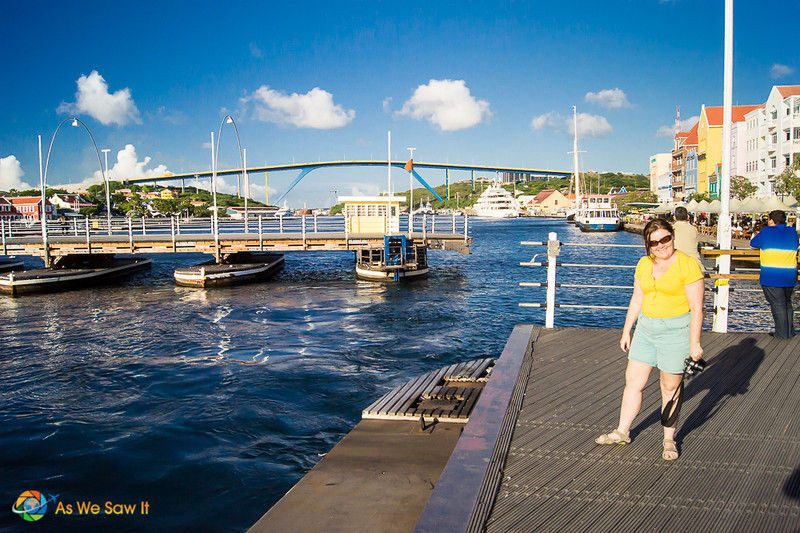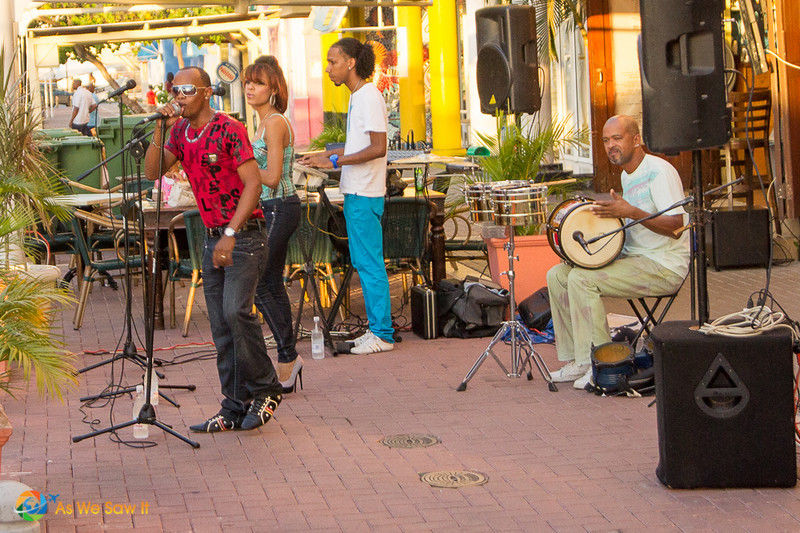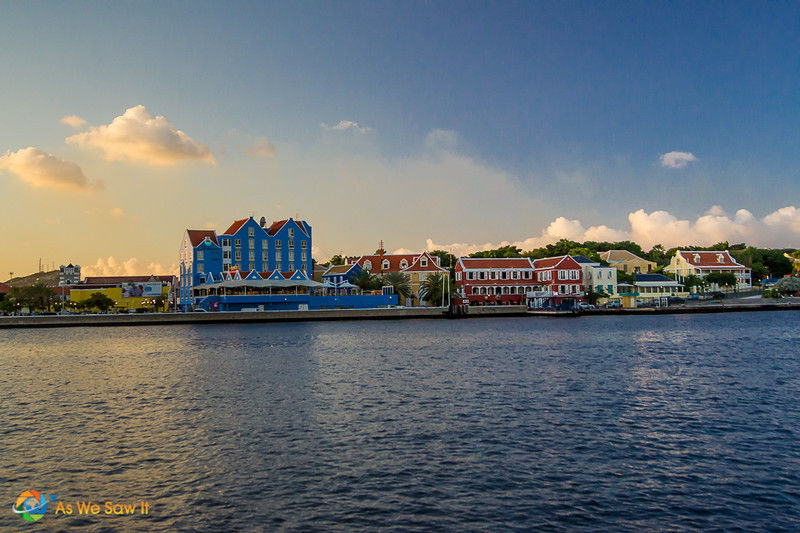 Willemstad is the colorful capital of Curacao, an island that lies in the southern Caribbean off the coast of South America. It's a short flight from Panama so when it came time for us to renew our tourist visas, we decided to spend a weekend there instead of go to Costa Rica.
We arrived in its small, open-air airport with a single carry-on suitcase and a dive bag of snorkeling gear between us. I was really glad that we didn't have much baggage as I was battling a sore throat.
We were surprised right away by the arid landscape. It was a sharp contrast to Panama's lush rainforest.
As we rode to our hotel we chatted with our taxi driver. We learned that the island gets its fresh water from a desalinization plant. When I asked about the distant oil refinery I saw, he told me that much of the country's income and employment comes from the oil industry because it's so close to Venezuela and has a deep-water harbor. (And in case you were wondering, he pronounced it Koo-ra-sow, not Cure-a-sow or Ca-ra-ko.)
We had a leisurely lunch in the open-air restaurant while we waited to check in. As soon as we could we dropped our bags in the room and grabbed our cameras. We knew from YouTube that Willemstad boasts traditional Dutch facades on many of its historical buildings, and we were eager to explore the town.
As the story goes, in 1817 Governor-general Albert Kikkert complained that the glare from Willemstad's buildings was giving him headaches and decreed that they should be painted any color other than white. What resulted was a multitude of beautiful pastel colors that still adorn the capital city's buildings and beg to be photographed by tourists like us.** As we wandered around marveling at the architecture I noticed that even buildings in the back streets enjoy the same stunning colors.
Rather than take a tour we decided to take it easy and just walk around and photograph whatever caught our fancy.
Willemstad lies on both sides of the water and there are plenty of pedestrian-friendly streets to meander down. We came across an open-air market and enjoyed looking at all the fresh foods and souvenirs.
When I translated a French souvenir to Dan the proprietress began talking to me in French. During our brief conversation I learned that, although the island's official language is Dutch, most natives speak four fluently: Dutch, English, Spanish and Papamiento, the local dialect. That's really impressive. Most Americans can only speak English (and the Brits would even disagree with that!).
Willemstad bridges
Two bridges span the water, the beautiful Queen Juliana bridge, one of the highest bridges in the world, and the Queen Emma pontoon bridge. Dan and I were fascinated by the pontoon bridge, a wooden pedestrian bridge supported by 16 floating pontoons. When a ship needs to pass, two motors swing the bridge open from one side. (Here you can see the pontoon bridge opening and the Queen Juliana bridge in the background.)
If the bell rings when pedestrians are on the bridge, they have to run to make it across before it opens. Woe to those who don't move quickly enough; they'll have to ride it out and wait until it closes to finish their journey.
Medicine the Caribbean way
To avoid ruining my holiday I finally surrendered to taking decongestant and Dan stopped at an ATM for Antilles guilders so I could buy some. We try to avoid money changers as they have a reputation for dishonesty, and anyway, we know that banks generally have fair exchange rates. While he remained outside with his camera, I entered a corner pharmacy. The pharmacist asked how many pills I wanted. As in Panama and Indonesia, medications are sold by the tablet, not by the box. How resourceful, economical, and different from America.
Back outside, we walked back to the waterfront and walked to an open-air cafe where a live band was playing. We sipped a drink and watched the people and boats pass by as the workday drew to a close.
Willemstad food
Finally we decided to find a restaurant. Curacao's full of immigrants and its foods are a melange of foods such as Dutch bitterballen and rijstaffel, Latino empana and Antillean criyoyo (as in criollo). Indonesian dishes such as nasi goreng and satay are also popular but — been there, done that — I'd had enough of those when we were on Bali last fall and they didn't appeal to me. We like to try local dishes, anyway.
We crossed back to the other side of the river for dinner and found a restaurant with a view of the water. Any island is bound to have fresh seafood so Dan ordered a delicious criyoyo sea bass. Because my tongue doesn't like hot peppers I ordered a local dish, called keshi yena. Keshi yena means 'stuffed cheese' but is traditionally made with chicken, vegetables, seasonings and raisins. I'm not sure about the cheese; unfortunately their version was so salty that I couldn't eat it. (The waiter offered me a dessert on the house. I guess the chef tried it and agreed with me.)
After the dinner fiasco we decided to head back to the hotel. Willemstad had been fun but we wanted to explore the hotel and enjoy a drink at the tiki bar before bed. Have you ever had an inedible meal?
**The Rest of the Story: After Governor-general Kikkert's tour of duty ended, the citizens discovered that he'd had a financial interest in the paint company.
This trip was originally published on As We Saw It.