For the tourists and the people of Bangalore looking out for trek up the hills or a beautiful view of a sunrise Nandi Hills is a preferred tourist spot. A little deviation from the route to Nandi Hills on a Sunday morning unravelled a temple with one of the finest and ornate architecture – Bhoginandeeshwara temple at Nandigrama,a small village around 60kms from Bangalore.
Protected as a monument of national importance by the Archaeological Survey of India, the information board indicates that the temple was built by Ratnavalli, the consort of the Bana King Vidyadhara during 810 AD. As time passed, there have been various additions and modifications to the temple by various dynasties- The Cholas, the Hoysalas, the Pallavas and the Vijayanagara Kings.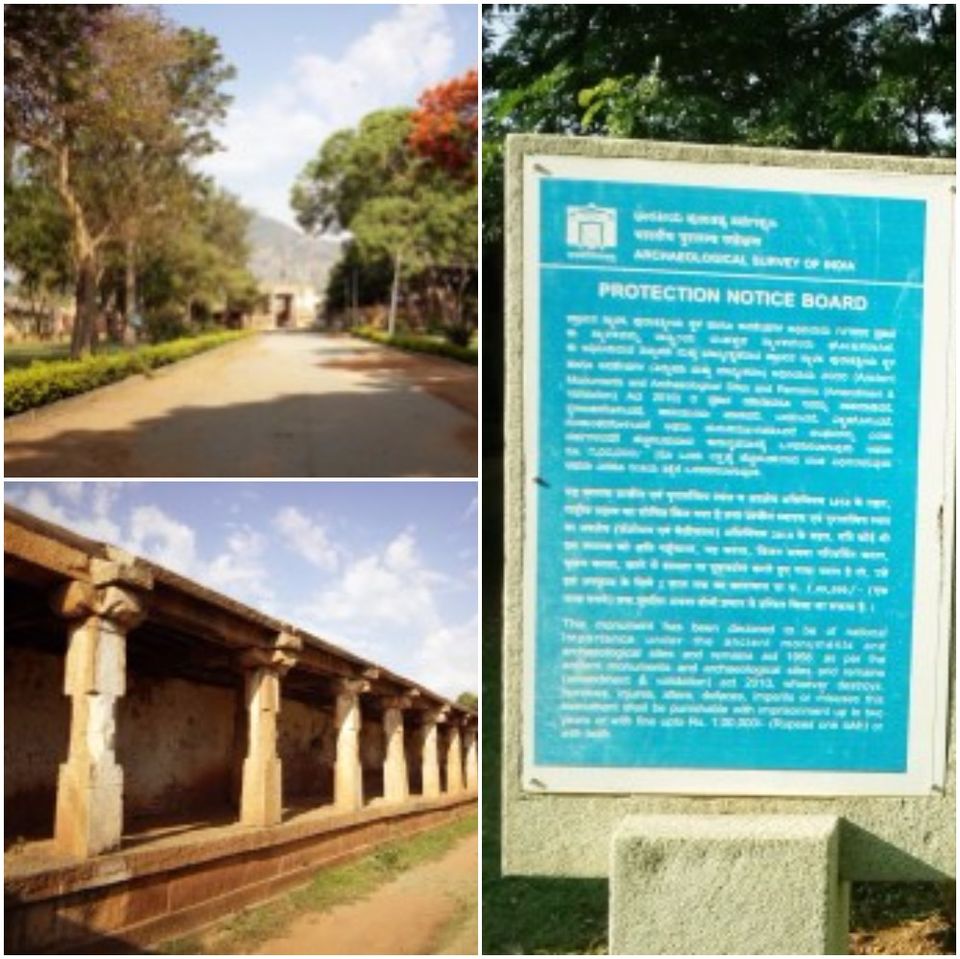 Spread across a huge area of 350 X 250 feet, the entrance of the temple has a huge colonnade. The beautiful stone wheels of the chariot depicting the flow of time. Notice the myriad of colours on the unexposed side to the sun, side of the wheel. Attracting you first would be a big stone structure "Mahanavmi Dibba" probably the King's seat from where he monitored the daily affairs or enjoyed the artistic public performances of the kingdom. An unusual stone umbrella welcomes you inside the main complex.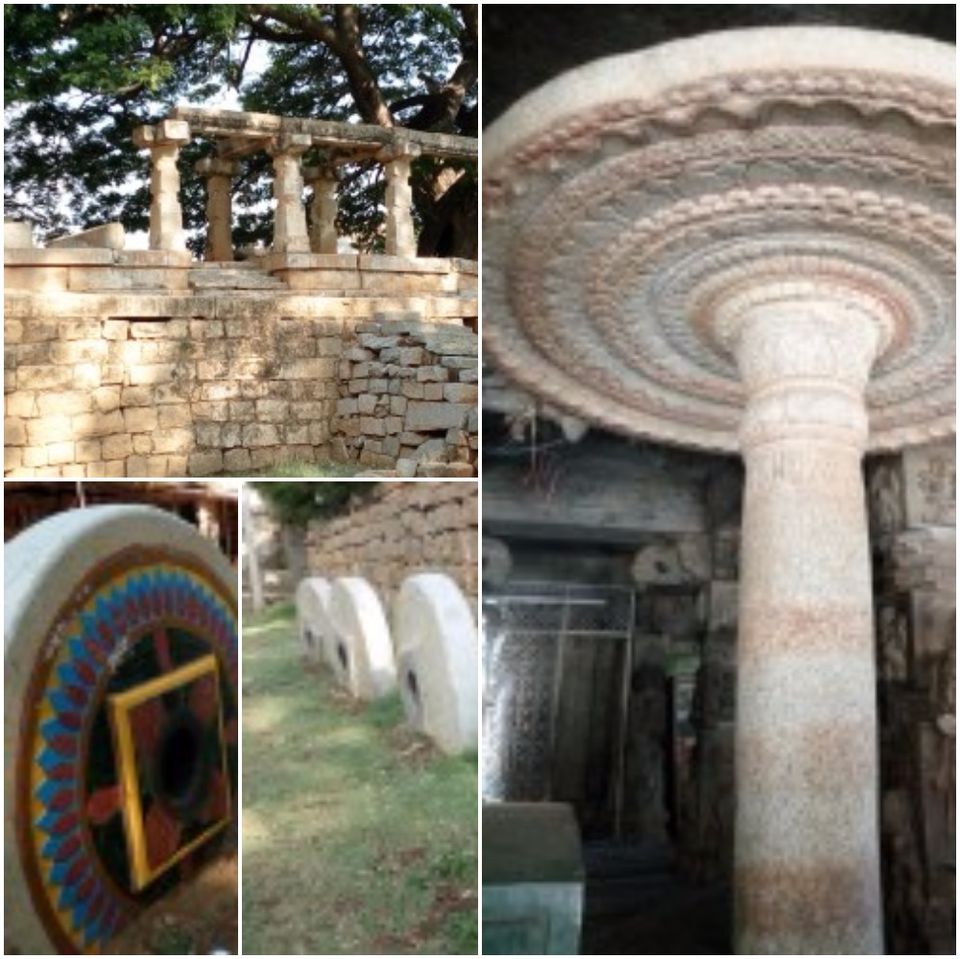 This temple complex has two shrines- north is the Bhoganandishwara and the south is Arunachaleshwara. In between the two shrines, the intervening shrine is of "Uma Maheshwara". Arunachaleshwara representing the childhood , the youth represented by Bhoginandishwara and the marriage in the form of Umamaheshwara. The Yoga Nandishwara at Nandi Hills represents renunciation – And that probably rests the theory that there are generally no celebratory festivities at Yoga nandishwara, Nandi Hills, while the Bhoginandeeshwar and Arunachaleshwara rejoices and celebrates various festivities throughout the year. The blessings of Uma Maheshwara is considered auspicious especially for the newly wed couples.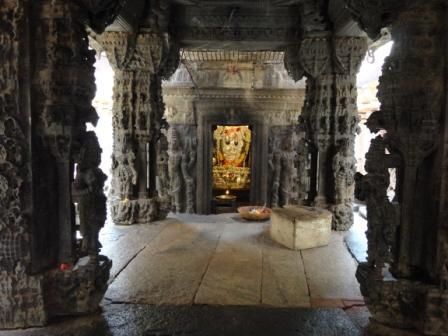 The shrines of Arunachaleshwara and Bhoginandeeshwara each have a sanctum or the garbhagriha, sukanasi and a navaranga ( a hall with nine bays). There are perforated stone screens called Jali in the Sukanasi. The Shrines have a Nandi facing each santum.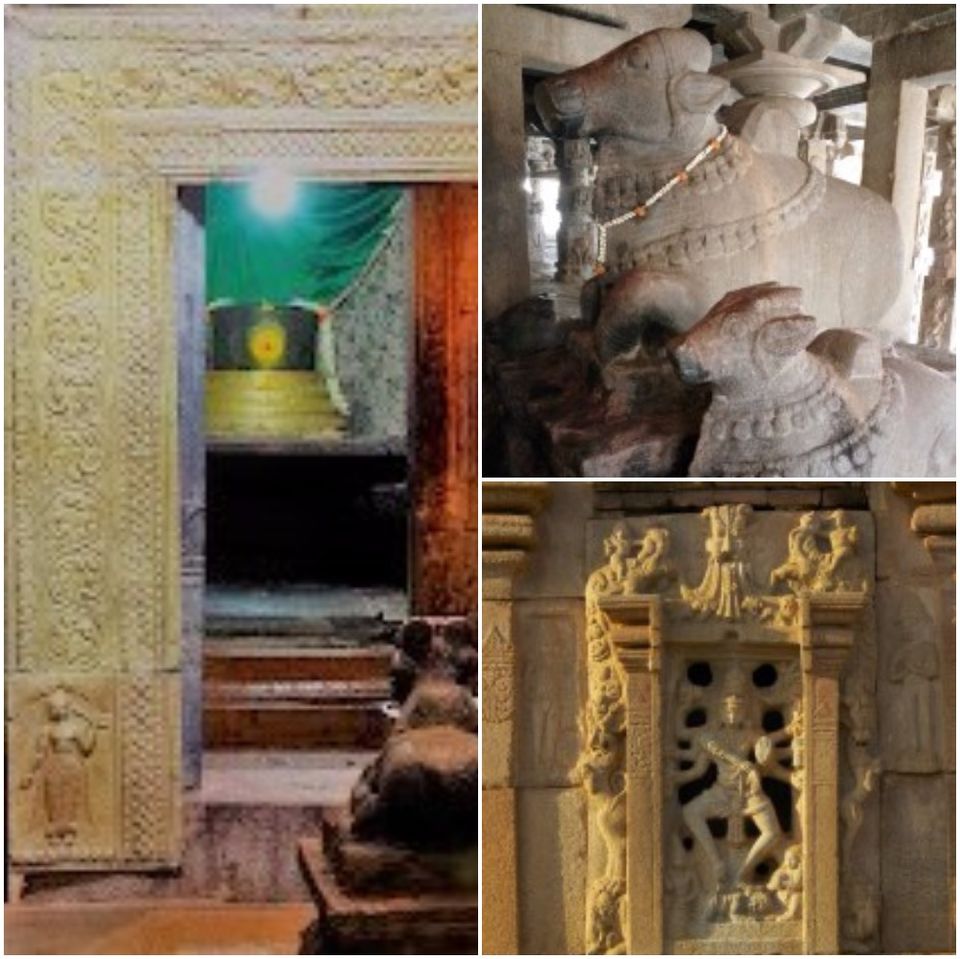 The shrine of Umamaheshwara also has a kalyana mantapa having ornate pillars in green granite( looks black) stone with reliefs depicting Hindu gods Shiva, Parvati, Brahma, Saraswathi,Vishnu, Lakshmi and Firegod Agni. An artistic element of the Hoysala architecture, the Kalyanamantapa has reliefs of animals, birds and decorative creepers.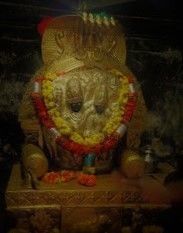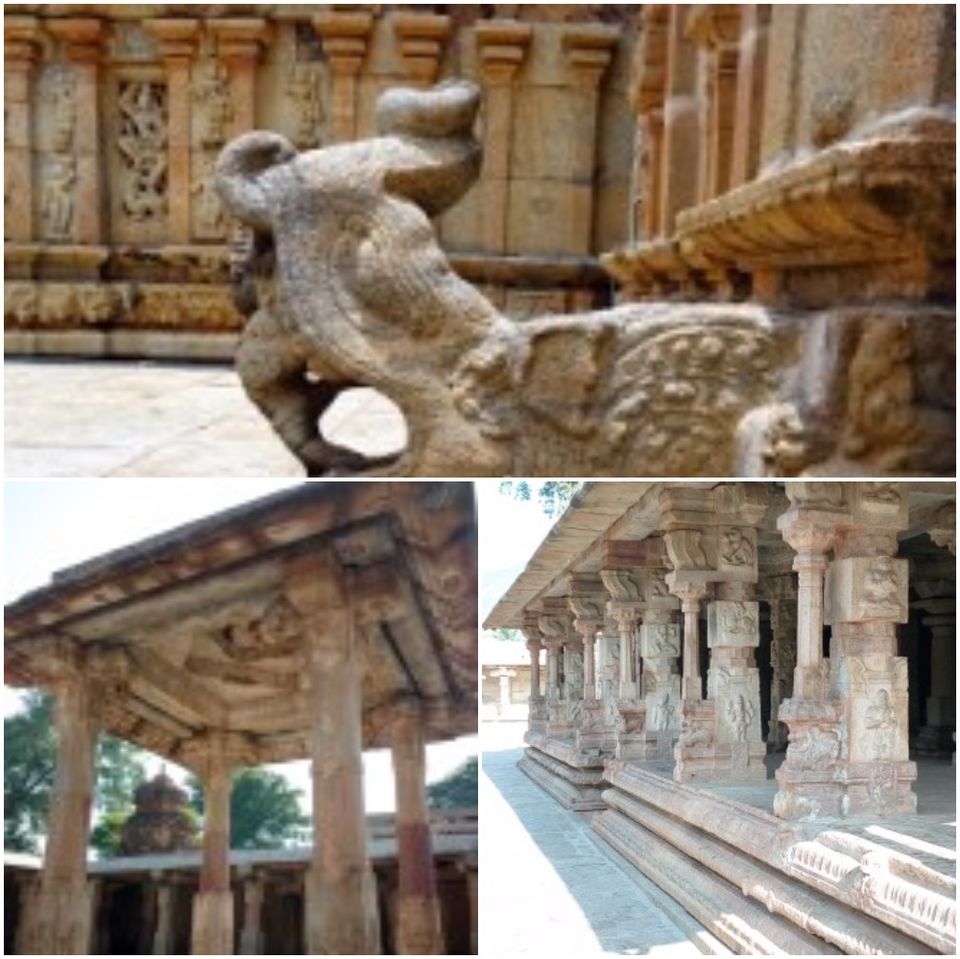 Outside of these shrines, the complex has two smaller shrines for "Devi" with a Vasantha Mandapa and a Tulabhara Mandapa. Another prominent structure within this complex is a large stepped temple tank or kalyani called " Shringeri Teertha" – a beauty amidst the ruins. Do not miss the carved devi mounted on a buffalo head..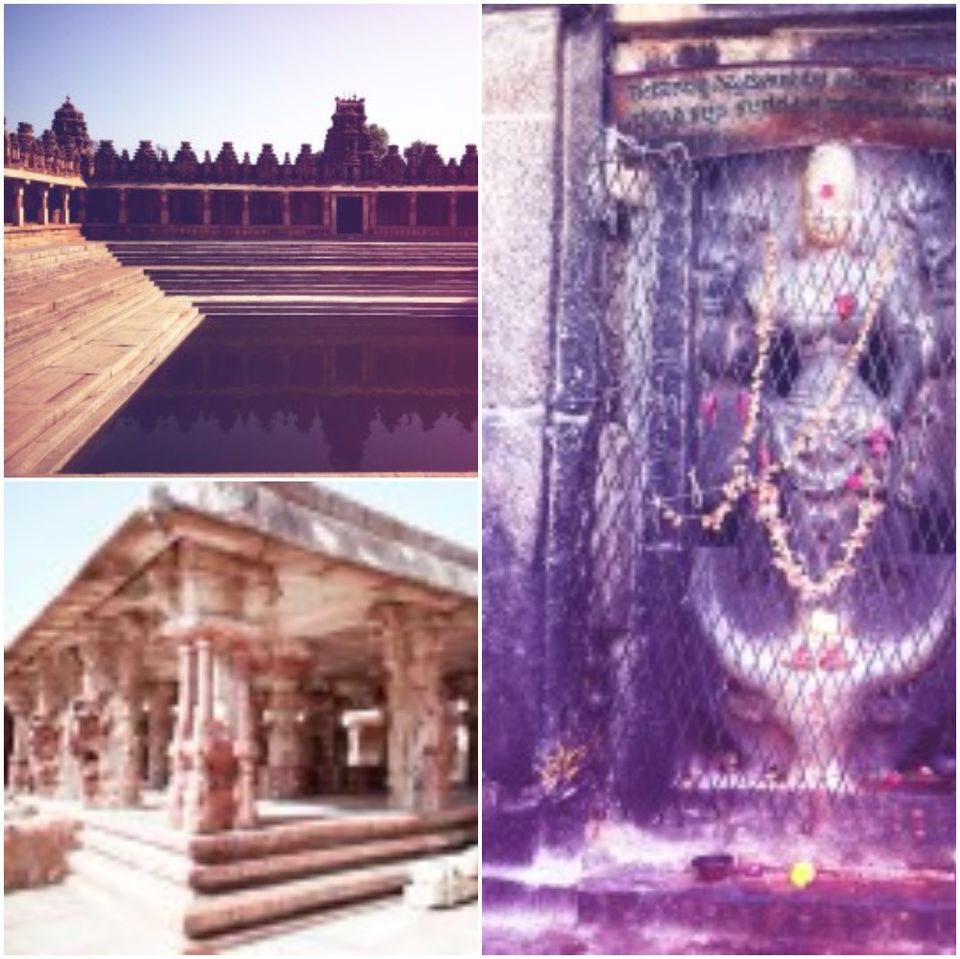 This entire complex with its artistic carvings and aesthetically designed pillars is definitely worth your attention and visit.