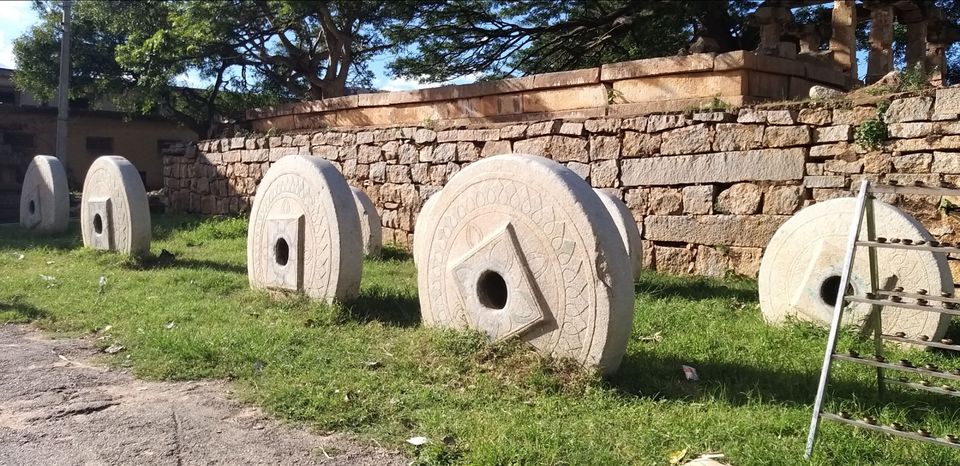 Bhoga Nandeeshwara Temple
The Bhoga Nandeeshwara Temple is located in Nandi Hills Area, in Bangalore Rural district. It is a perfect weekend getaway for the city-weary people of Bangalore. The hills offer many places of interest amidst pristine forests, including the Nandi fort built by Tipu Sultan.
The Bhoga Nandeeshwara Temple is situated in the village at the foothills of Nandi Hills. Nandi Hills is a popular temple site and picnic spot. The simple Yoga Nandeeshwara Temple on top of the hill is famous for the huge statue of the bull in front of the temple.
Not many people know of the other Nandeeshwara temple, a magnificent, large complex housing not one, but three temples in all.
The original Bhoga Nandeeshwara temple was built in the 9th century. The first phase is believed to have been built by the Bana Queen Ratnavali. The temple then underwent many additions and modifications, spread over the rule of around five dynasties.
The hills are actually five hills which are the sources of five different rivers, namely Palar, Pinakini, Akravathy, Papagni and Swarnamukhi
How to Reach Bhoga Nandeeshwara Temple
Nandi Hills is a very famous tourist spot. Frequent bus services will be available from the city of Bangalore, 60 km away. Bhoga Nandeeshwara Temple is located in the village at the foothills of Nandi Hills. You can reach here from Nandi Hills by auto rickshaw. The best time to visit the Bhoga Nandeeshwara temple is during Shivaratri.
Bhoga Nandeeshwara Temple – Architecture
The temple, dedicated to Lord Shiva and Goddess Parvati, is the oldest in the state of Karnataka. The Bhoga Nandeeshwara temple houses three temples, the Arunachaleshwara, the Uma Maheshwara and the Bhoga Nandeeshwara.
Traditionally Arunachaleshwara is said to represent the childhood of Shiva, Bhoga Nandeeshwara the Youth, and Yoga Nandeeshwara on the Hill top, the final renunciation stage.
The Bhoga Nandeeshwara temple depicts the youthful phase of Lord Shiva, and as youth is the time to rejoice and enjoy life, there are many festivals held in this temple throughout the year.
The Uma Maheswara temple depicts the wedding scenes between Shiva and Parvati, and newly married couples often visit this temple to take the blessings of Shiva and Parvati.
The Yoga Narasimha temple located on the top of Nandi hills by contrast, has no festivals at all as it signifies Shiva in his renunciation stage. There are significant carvings in and around these temples.
This temple is a combination of the architectural styles mainly of the Gangas, Cholas, Hoysalas and the Vijayanagara rulers.