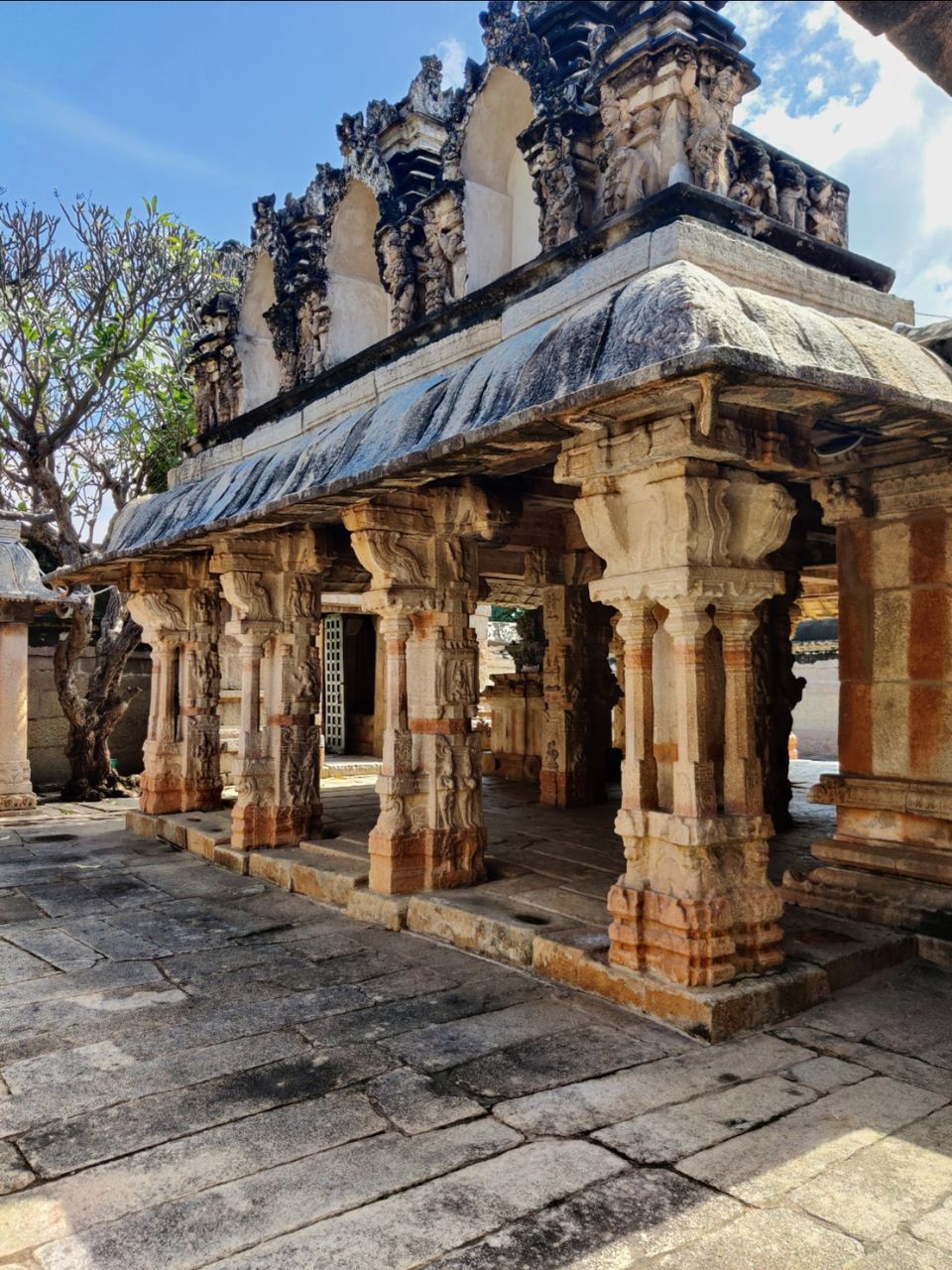 Sri Chenna Kesava Temple Sompalle is situated at a distance of about 50 Km, north-west of Madanapalle and 37 Km from Horsley Hills.
It's importance can be traced back to the historic Vijayanagara period.This Hindu temple was built by a local chieftain of the later Cholas and considerably improved by Vijayanagara kings during early 16th century.
This temple is one of the finest temples in Andhra Pradesh with very rich artistic sculptures, nicely carved pillars and many mural paintings. The unique feature of the temple is the 52 feet high monolith pillar (dwajasthambha) with wonderful carvings throughout.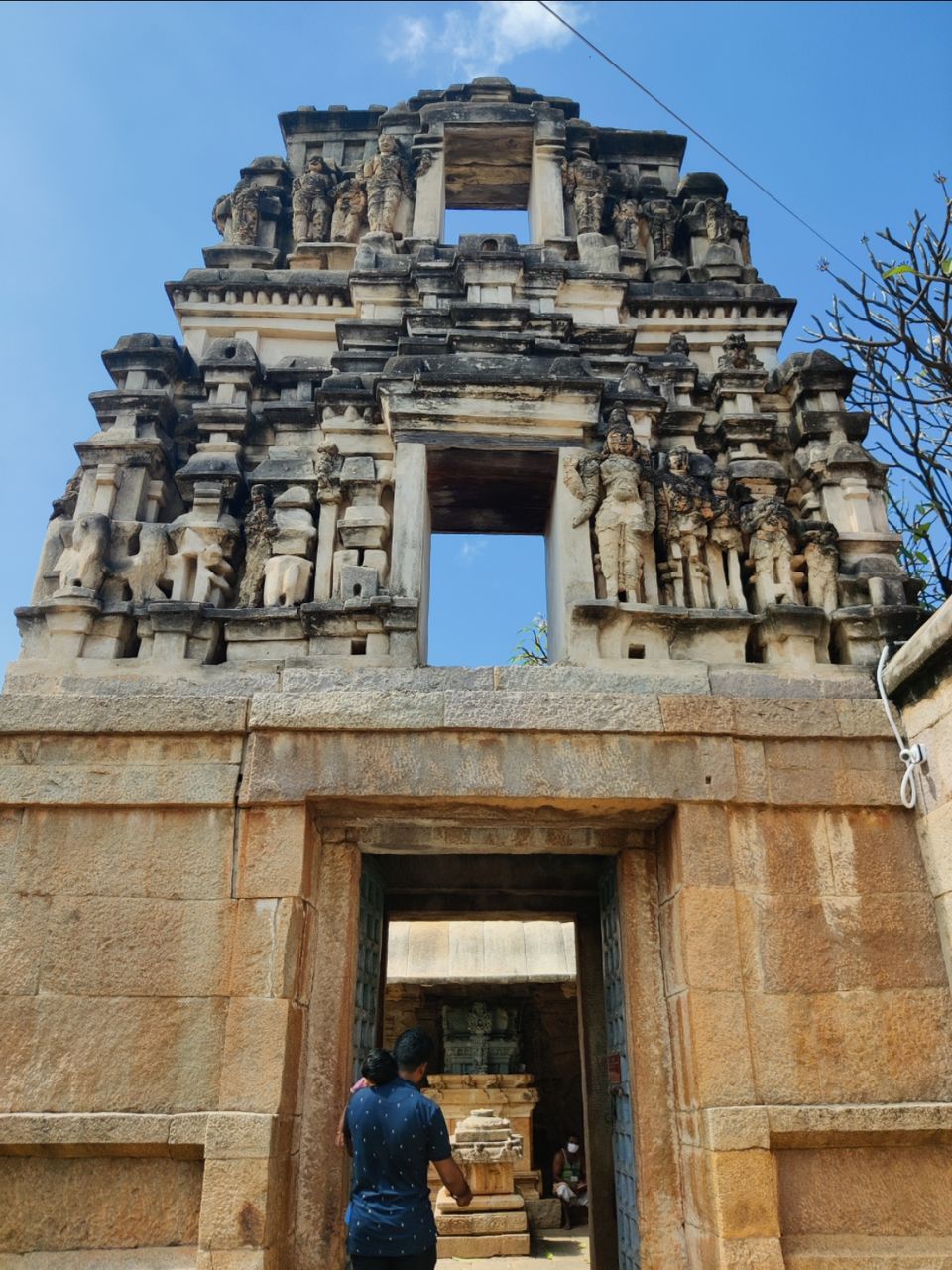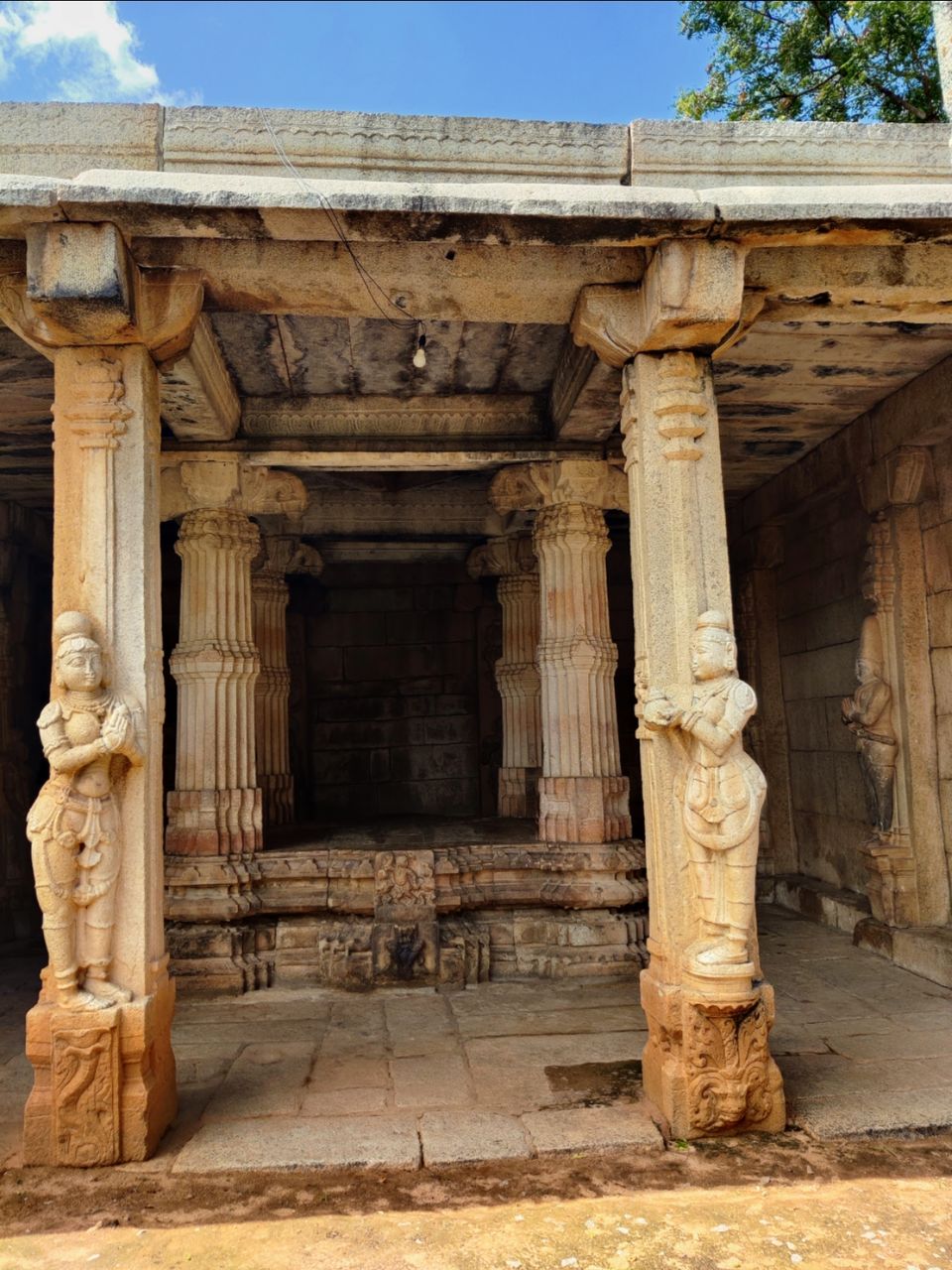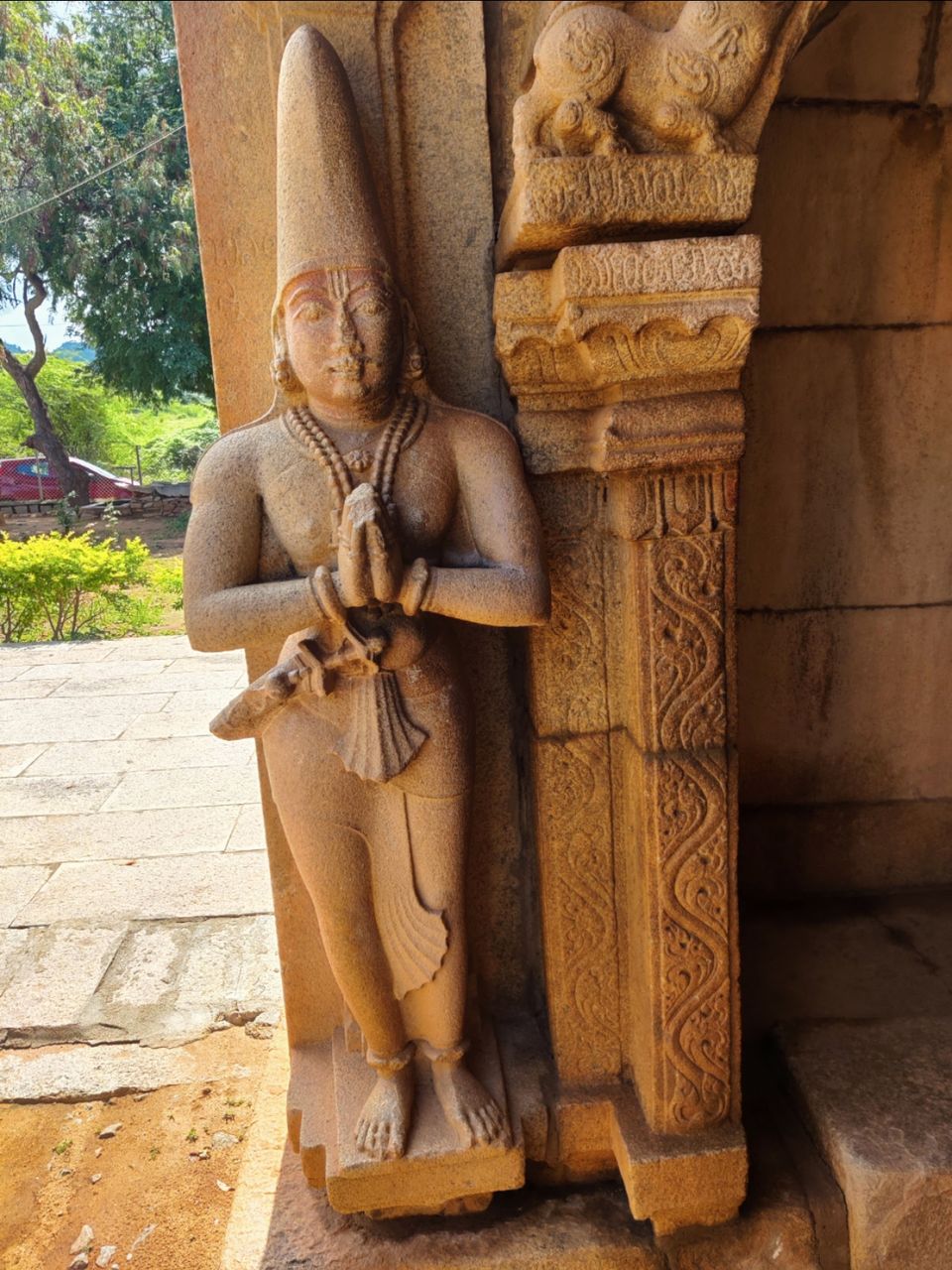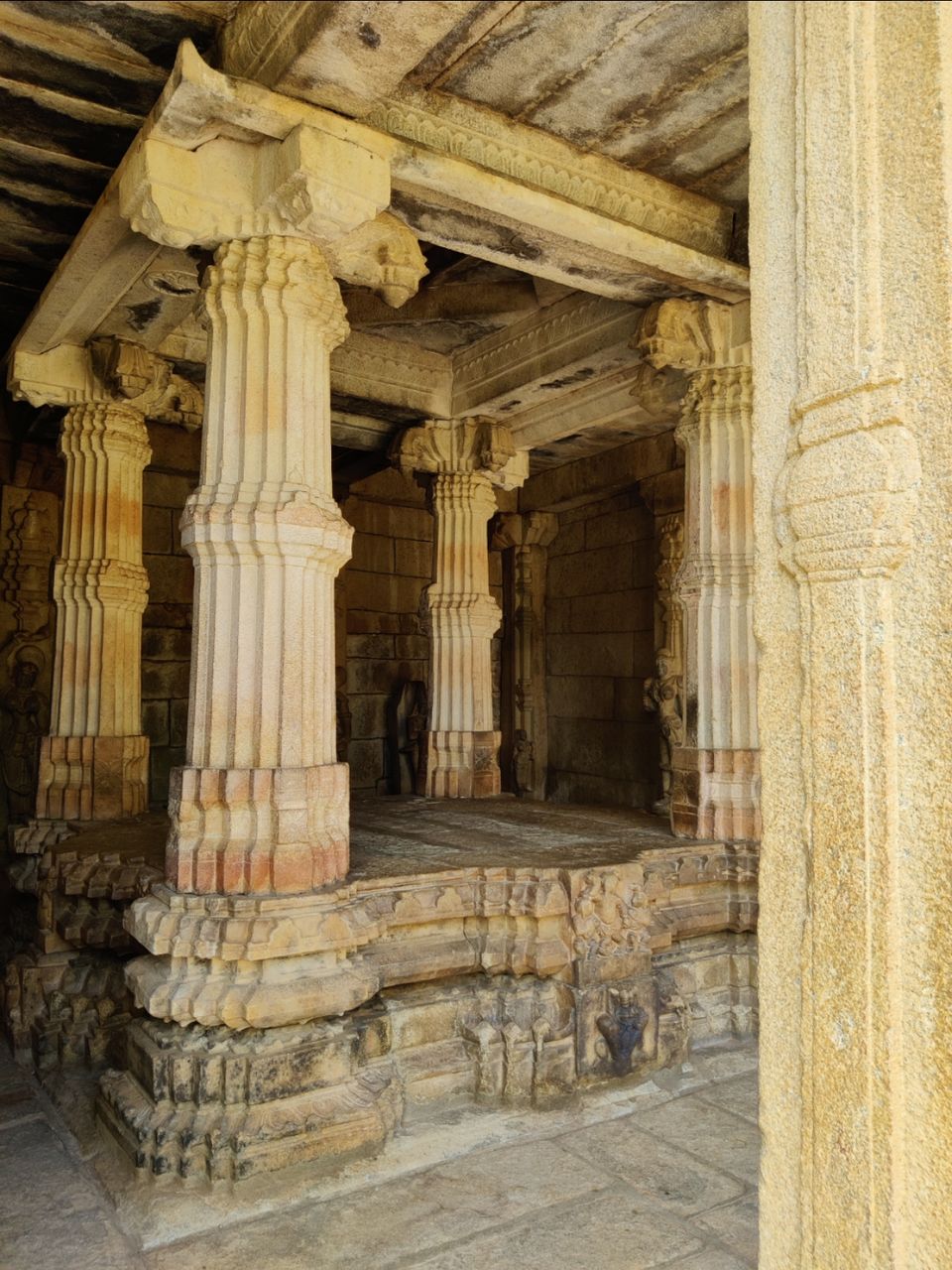 The interior of the temple is very ornate and has preserved traces of paintings depicting episodes from the Ramayana epic. Inside the enclosure the mandapa or hall that precedes the main Vishnu shrine has an overhanging double-curved eave with a brick and plaster parapet above.
The columns are richly carved with figures of the divinities and the brackets have pendant buds. The beams have painted medallions and friezes.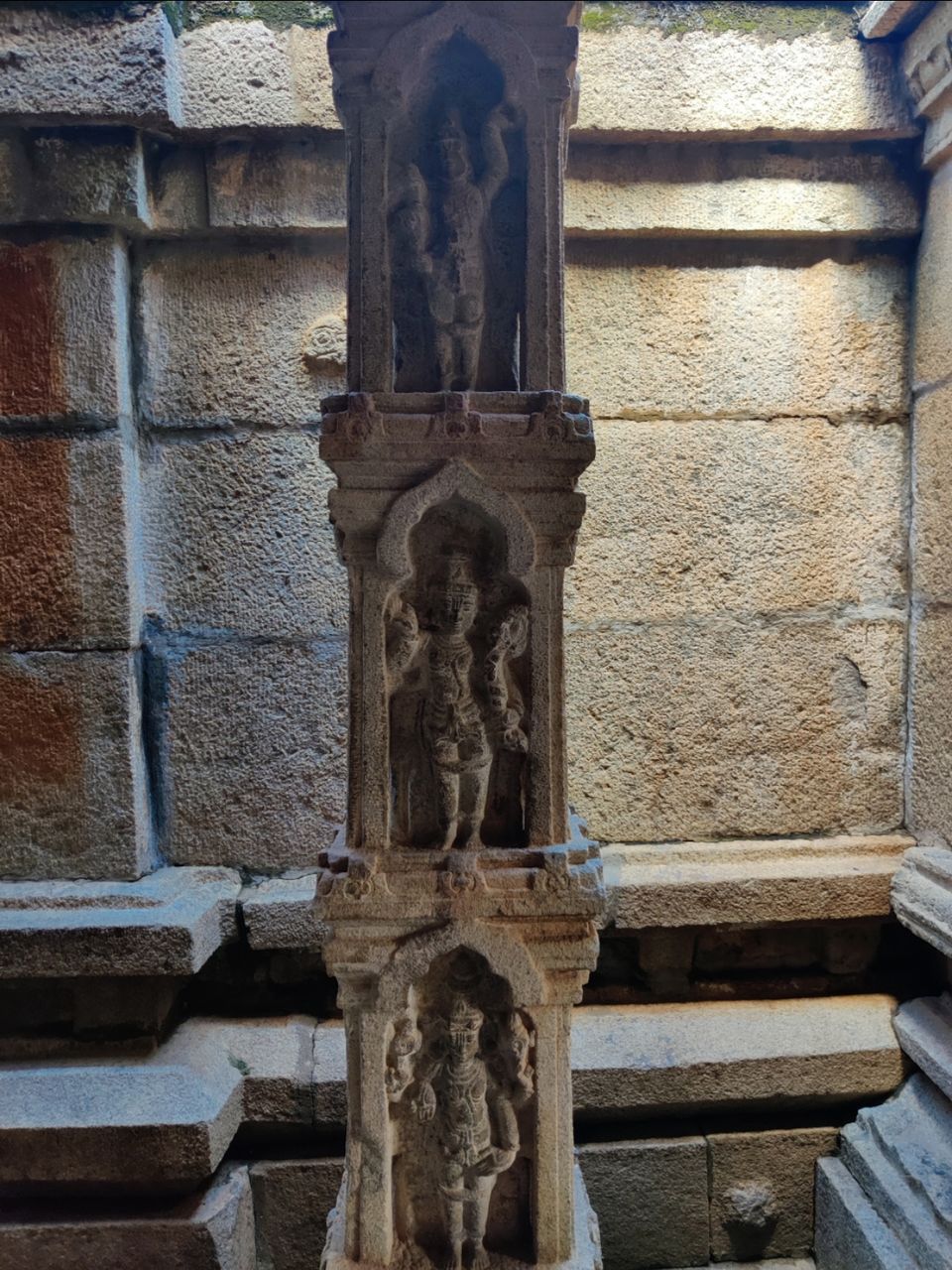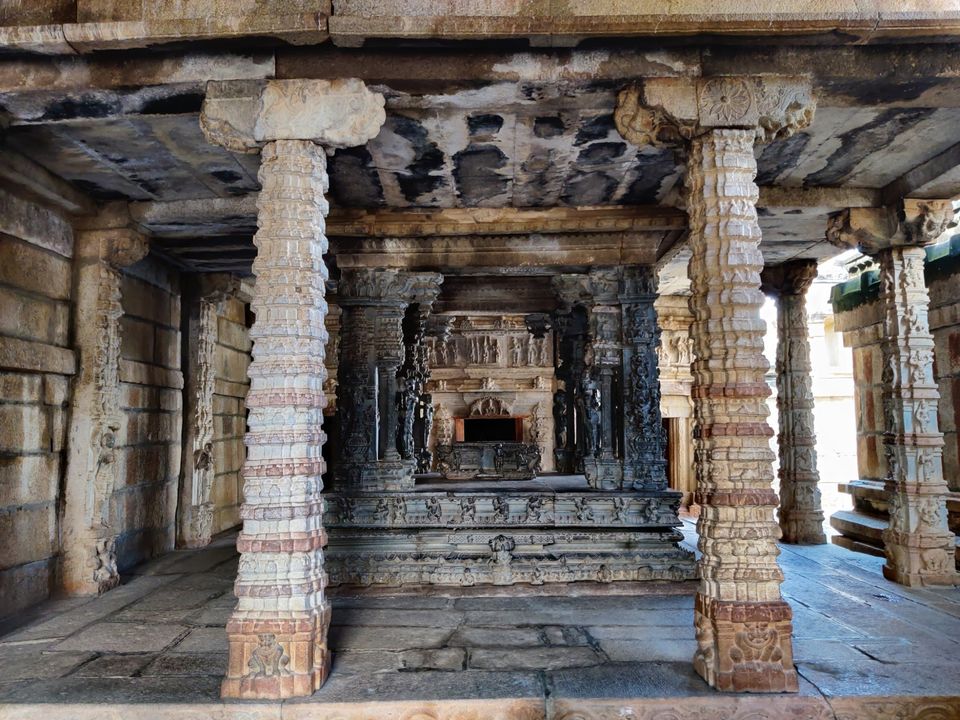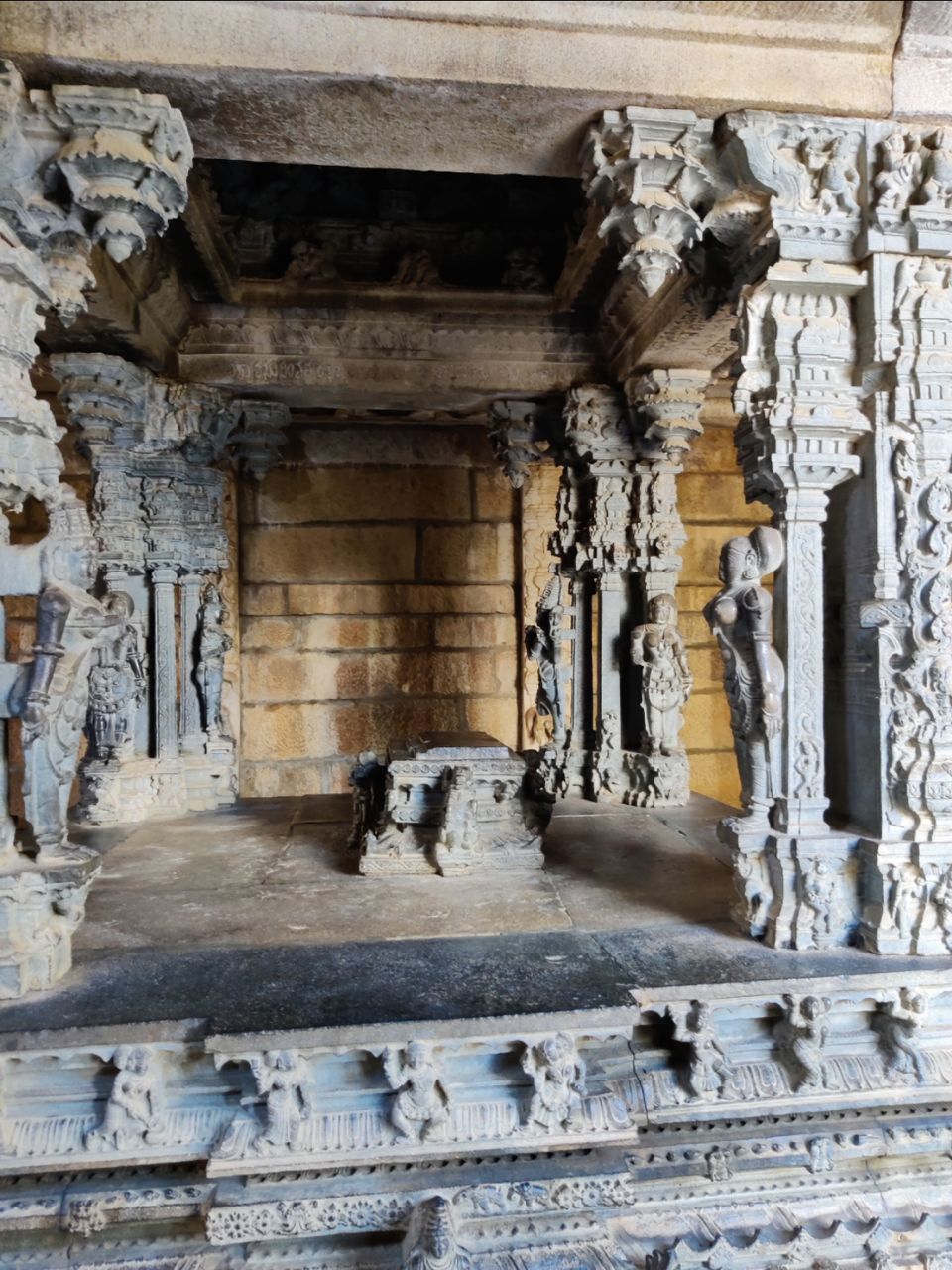 The kalyana mandapa in the south-west corner of the temple complex consists of four square columns raised on a platform decorated with friezes. The columns, the brackets and the doorways are carved with miniature figures, animals and scrollwork.
The stone car with four granite wheels, uyyala mandapa, and small mandapa with tall pillars are wonderful features of this temple.