How could I possibly refuse a long drive around Bangalore along with a bunch of handsome dudes ?! No Way ! I jumped at the exploratory trip among lush greenery just outside the Bengaluru city. Once we manoeuvred through the traffic and hit NH44, the drive turned scenic with bright blue sky, white furry clouds and verdant landscapes.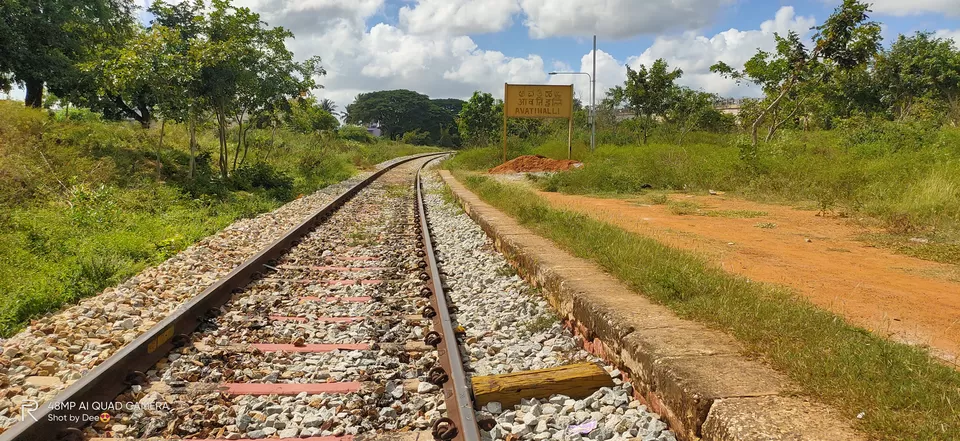 Avatihalli and Nandi Halt railway stations were the first ones on the list. Built in 1915 during the British rule, this narrow gauge line connected Bangalore with Chikkaballapur. With 105+ years of wonderful heritage and set in rural surroundings, both these stations are exquisite and reminds us of Malgudi Days 😊😊😊. Route map for reference....https://goo.gl/maps/DtfBosMkT16Urveu7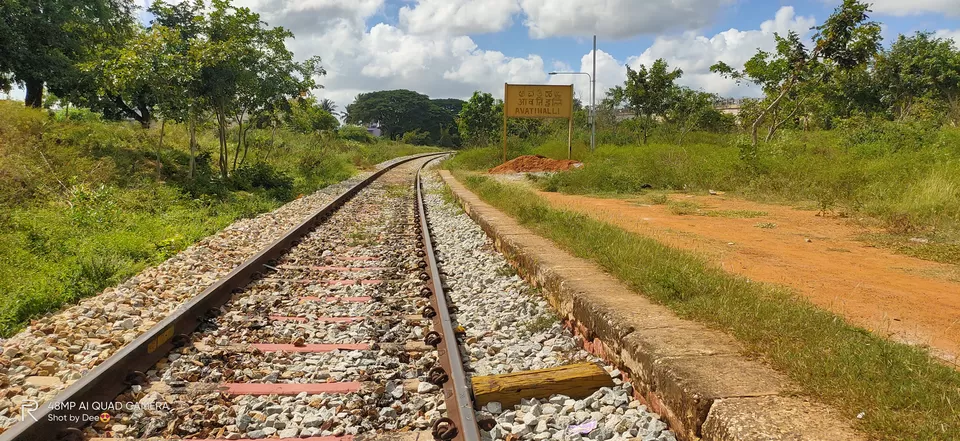 Thankfully, the government has taken measures to preserve and restore this old world charm, rather than demolishing it. Train journeys have always been a huge attraction, specially as kids when the chugging and hooting engines thrilled us.
Explored and clicked several pictures with these colonial buildings, standing tall even today with its quaint charm. The Nandi Halt station stands among woods and wilderness, proffering lots of wide open spaces to run around and explore for kids and pets.
Sit, relax, chit chat and munch on your snacks!
We drove towards Bhoga Nandishwara Temple, a 1300 year old architectural beauty built in Hoysala style, our final place on the list. But.....saw this arch and took a turn, only to embark on a steep climb on the wrong road! As astounding widescreen vistas unfurled in front of our eyes, we drove till the top to enjoy the views.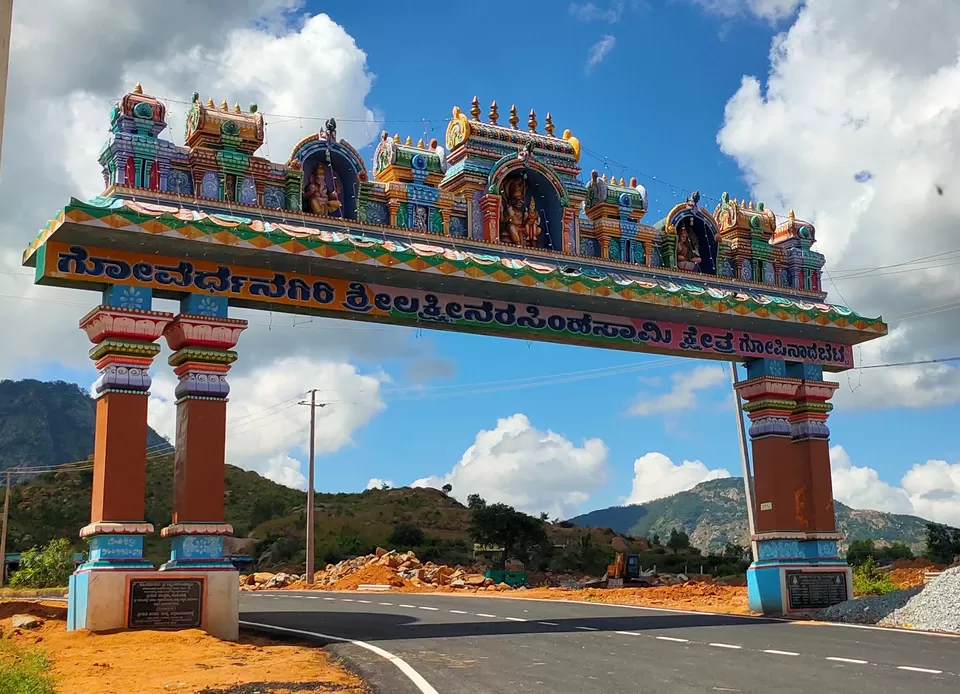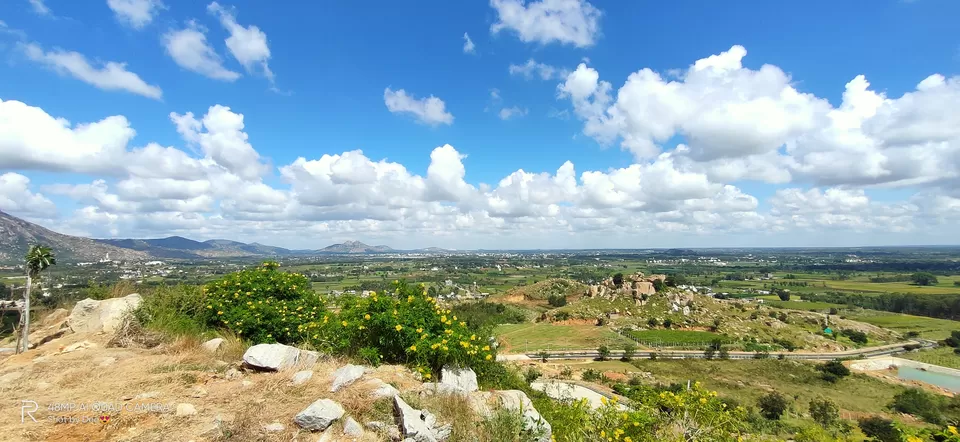 Reached the Bhoga Nandishwara Temple built in 9th century and restored by many rulers over the centuries. It is a two shrined complex with Árunachaleswara gracing the south shrine and Bhoga Nandishwara to the north.
The walk through the wide pathways with wonderfully carved pillars supporting the open halls on both sides are highly impressive, more so with their symmetrical construction. As I strolled along admiring the sculptural excellence, I could not but imagine the Kings from the Hoysala, Chola, Ganga, Rashtrakuta, Vijayanagara empires, to name a few, who would have walked through these spacious hallways, that we are treading today.
The pyramidal gopuram / vimana is multi-tiered with figurines of deities adorning them. The Hoysala architecture is world famous and this is just a trailer. Their exquisite carvings can be seen at Belur and Halebidu, which are considered as their top class works ever!
The sacred pond was the most photogenic of all, with pillared hall running along its perimeter. The design was astounding! The pillars on the inner hall / mandap of the sanctum sanctorum were the best ones, with minute carvings with highly ornate designs (we could not photograph them as they were in the grabagriha).
The walls hold broad panels with friezes of deities and scenes from Hindu epics and literature. The clarity and precision of the carvings brings life out of the stone images. We were roving around clicking picture after picture until our batteries ran out! Such was the beauty of the place!
The temple complex was huge with green, open lung space for picnic and unwinding. Parrots, sparrows and mynahs entertained us with their chirping and fluttering between branches. The return journey was uneventful with a satisfied grin on my face 😃😃😃.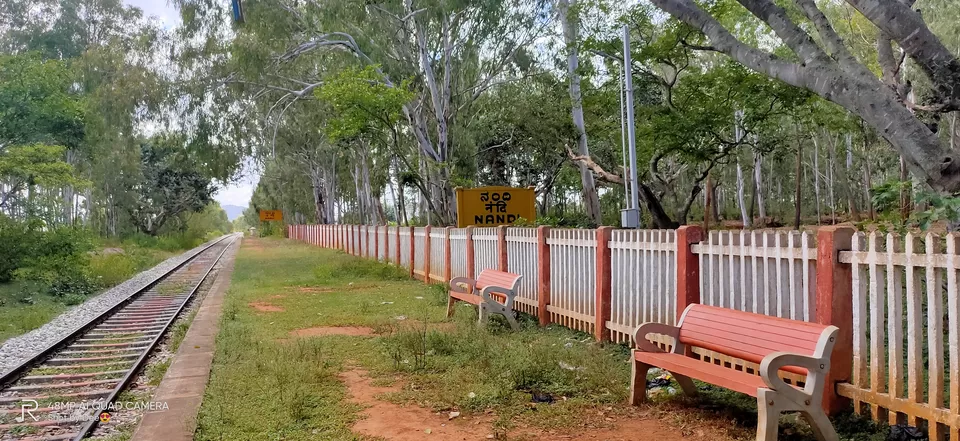 The next time you think of driving up the Nandi Hills for the Sunrise view, remember to include these spots too and trust me! You won't be disappointed.
An ideal day trip from Bangalore, to embark upon for those who enjoy a long drive, nature and offbeat destinations. Gather few friends and pack a picnic basket....et voila ! Fun begins !
https://wordpress.com/view/deepassionatewanderer.wordpress.com
Great Day Folks 😊😃.....