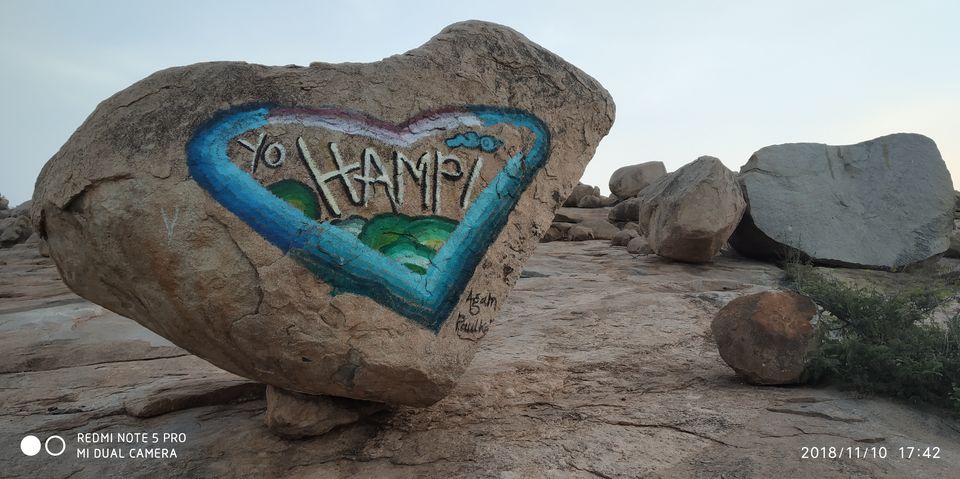 I had never experienced a solo trip so far, until I headed to Hampi. Even I didn't know that someday I would go and explore as a solo.
The plan for my solo trip was started when I had 4 days of Diwali vacation in my office. At first I approached so many friends to plan a trip and as usual they all refused by saying they have some other work to do. So, I finally decided to go a solo trip.
I was searching all the places in Karnataka to go for a trip, and suddenly came across some beautiful heritage pictures having rich architecture of Hampi in Facebook. So, I started searching more information about it, and when I finally got know about the about Vijaynagara Kingdom and all those monuments which was destroyed. It raised me up to backpack to Hampi. After my mindset as a solo to Hampi, I searched about travel agency and found one i.e Plan The Unplanned. There were 8 more members travelling along with me.
Finally that day came and we all headed towards Hampi in a Traveller. Though we were travelling in night, but it was never felt like that, because we were not solo at all. We introduced ourselves by not taking our names, as it was the rule. So we did by making postures, and believe me this was the best introduction ever I have done. The awkwardness of strangers got vanished and we became like a family. We played 'Antakshari', we sang together and everyone became a storyteller.
Witnessing the Sunrise at Mathanga Hills
Around 5AM we reached in a village which was near to Hampi, and we had a cup of tea. After finishing tea, we headed towards to Mathanga Hill to witness the beautiful sunrise.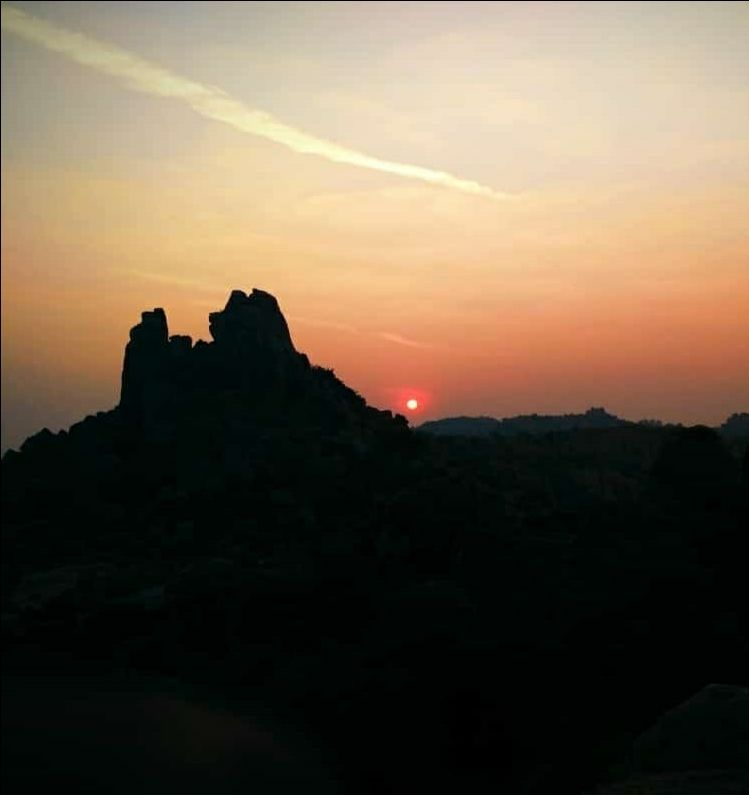 Bouldering:
After witnessing the beautiful sun rise, we headed to Hippie Island and did our breakfast. After finishing breakfast, we went for bouldering, which is one of the must doing activity in Hampi. Thimma, a super talented guy, who was instructing us throughout the climbing.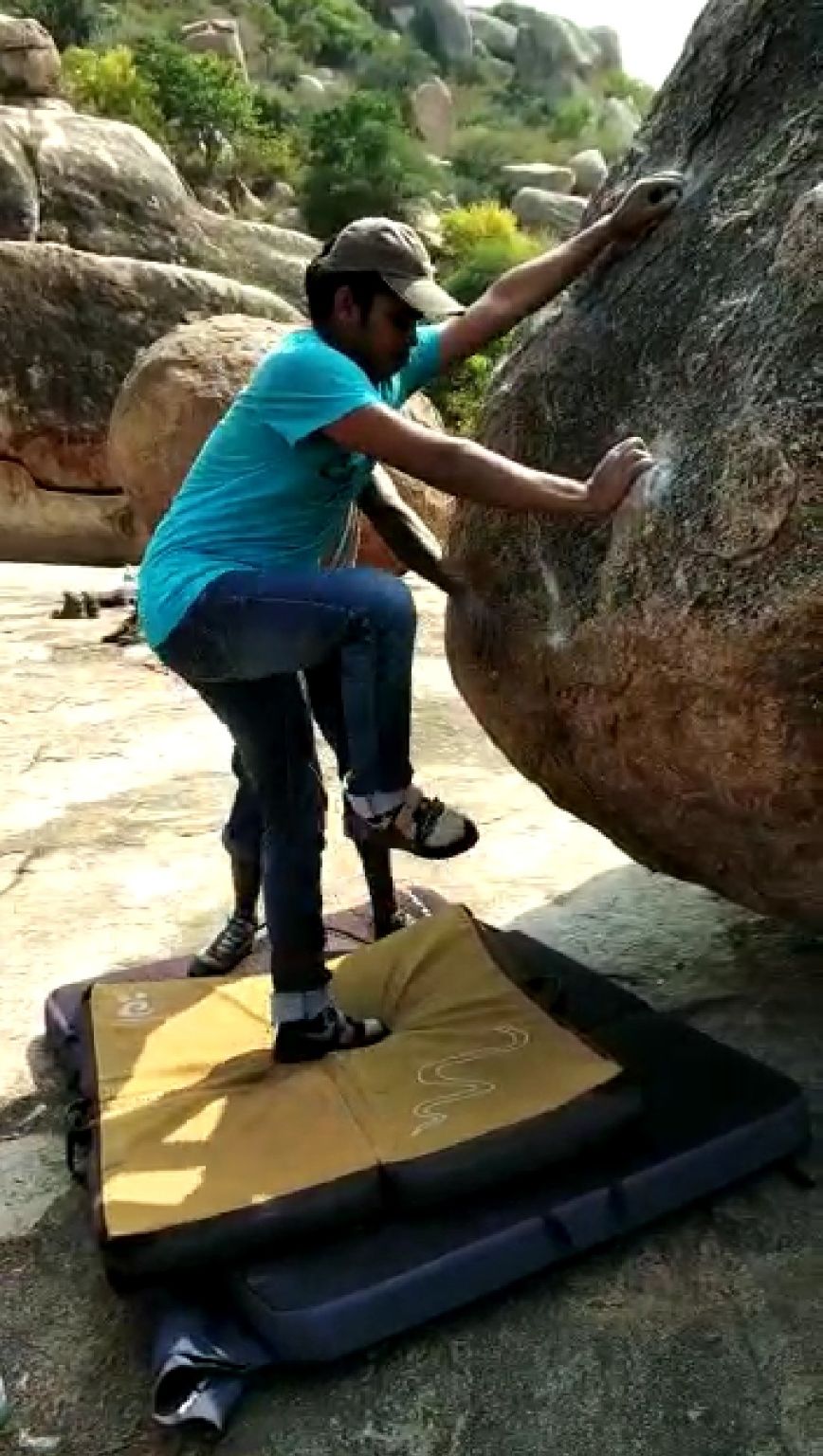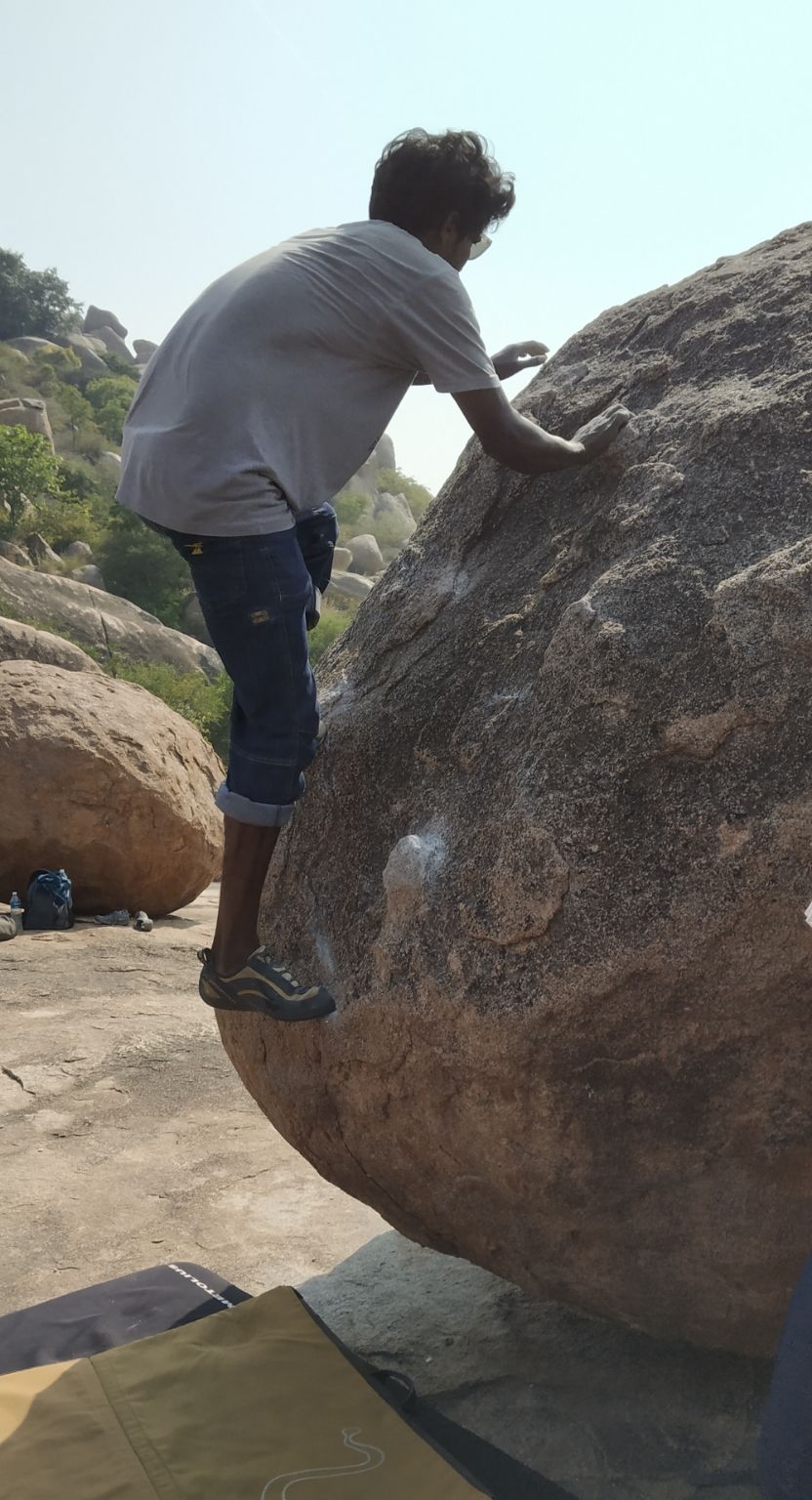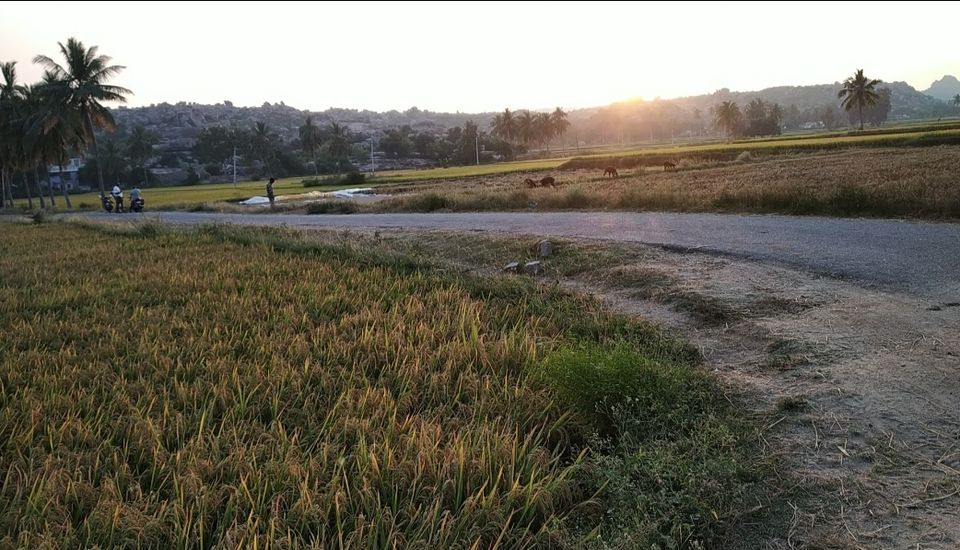 Mopped Ridding:
we rented mopped for exploring Hampi, as it was not possible by footstep. So, here I made my first experience with mopped while travelling in the streets of Hippie Island.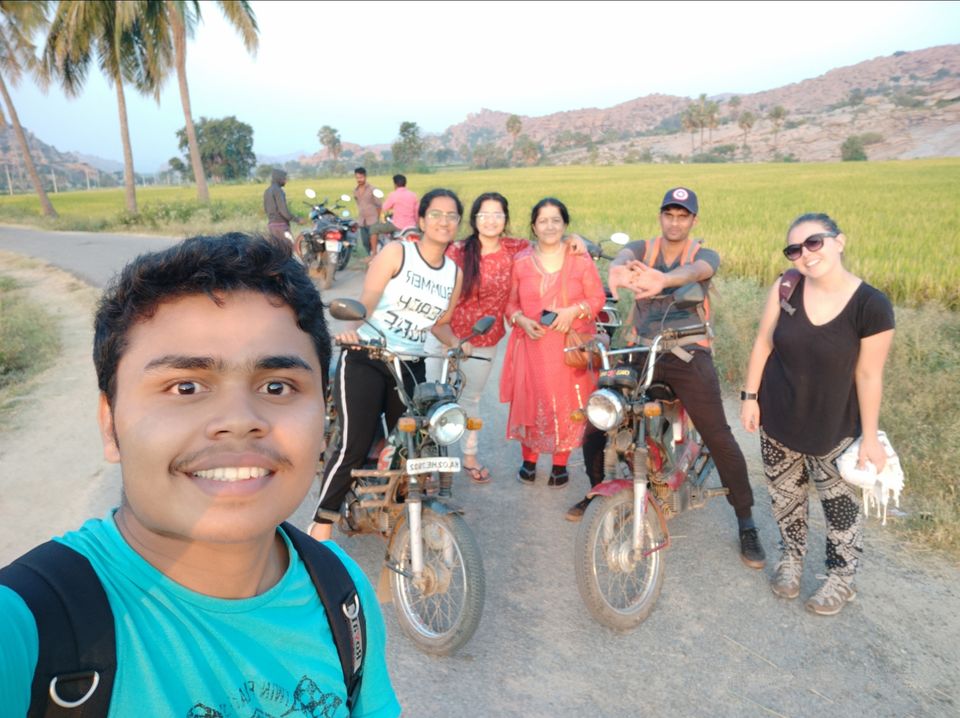 Lunch at Laughing Buddha Restaurant
Laughing Buddha Restaurant is one of the best Restaurant in Hippie Island. There are many dishes like Thai, Indian, Chinese, Italian, Israeli fare, Continental and many more. I tried their Falafal-hummus platter dish, which was amazing and everyone must try this dish at least once, if they are planning to Hampi.
Visit to Sanapur lake
After lunch, we boarded to Sanapur lake, which is around 15 minutes away from the Hippie Island on a mopped. Along with mopped riding in Sanapur lake, we tried two more activities. First is the Coracle Ride which charged about 150 rupees per person, and gave us a good 20 min ride in the coracle. Second, Cliff Jumping, one of the adventures activity ever I have done and sadly, here i got shoulder dislocation(one unforgettable memory I took from here).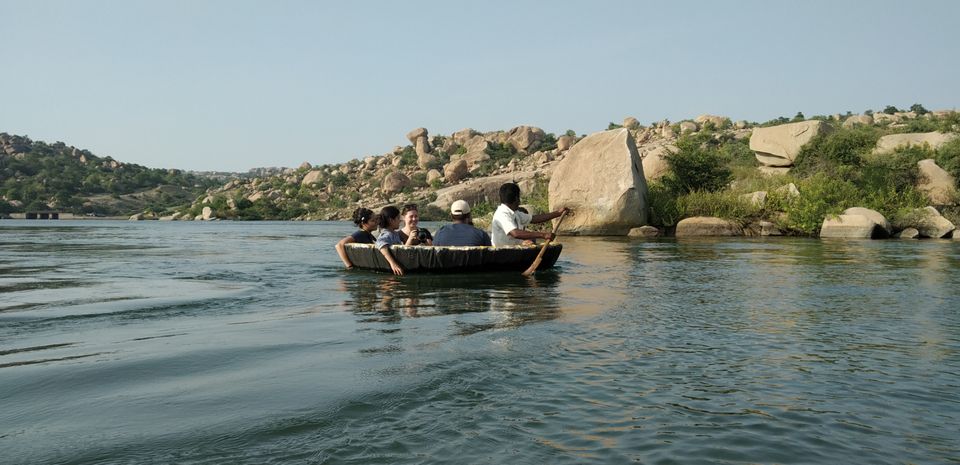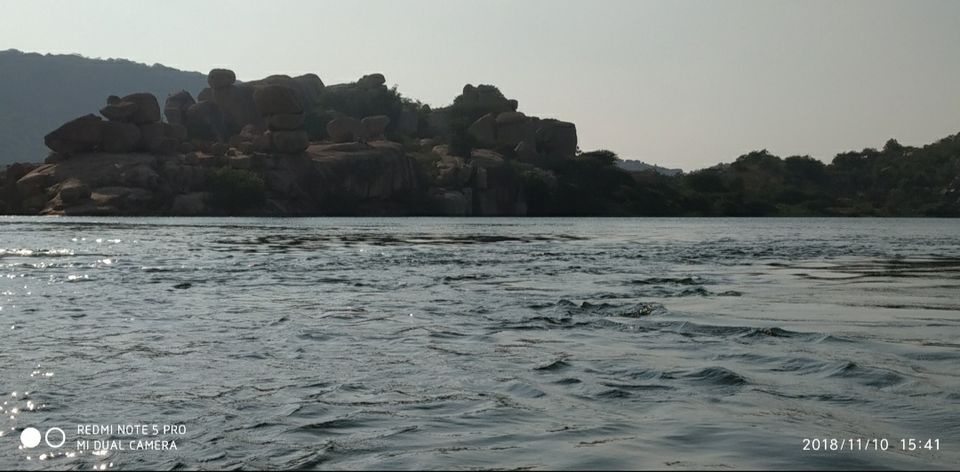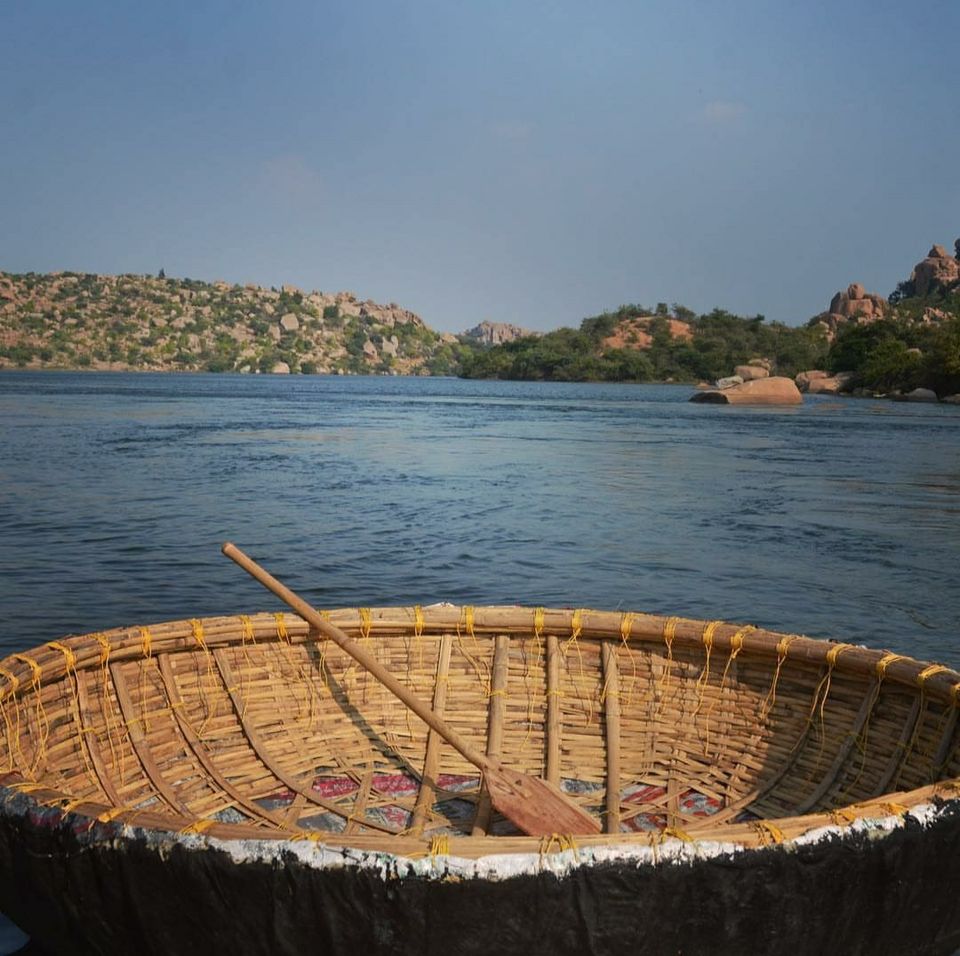 Sunset in Anjana Matha Temple (Anjaneya Hills)
After Sanapur lake visit, we headed to Monkey hill for watching sunset. It is the birthplace of Lord Hanuman and it is situated on top Anjayena Hill. Its a 600 steps climb uphill and after reaching atop, we just laid back on the rocks and enjoy the serene moment watching the sun go down beyond the horizon.
Bonfire, Dinner & Camping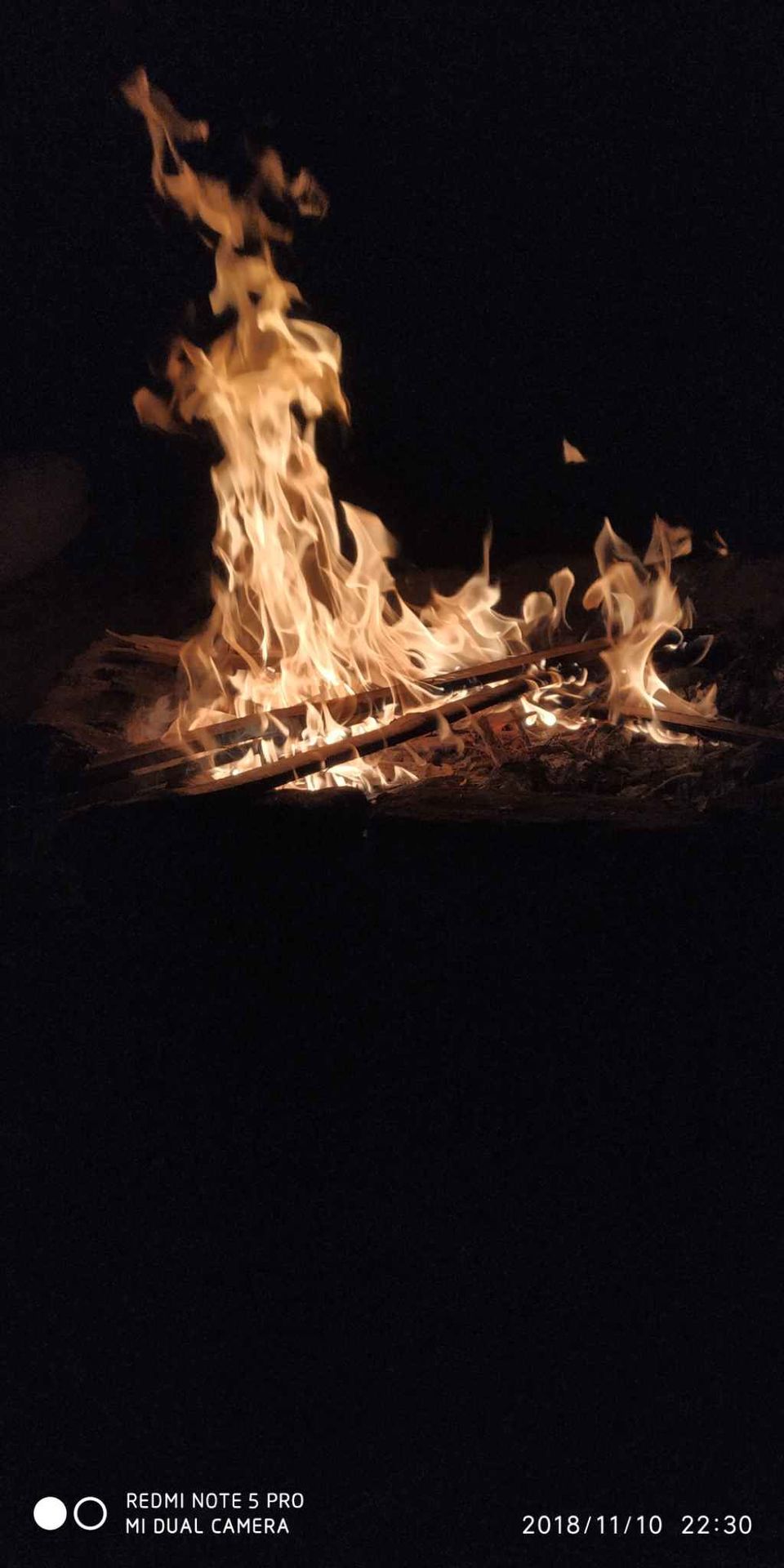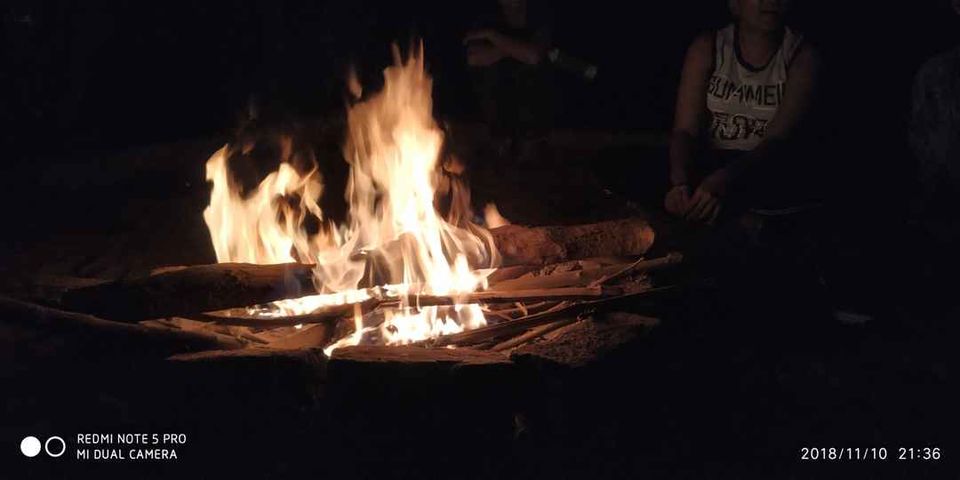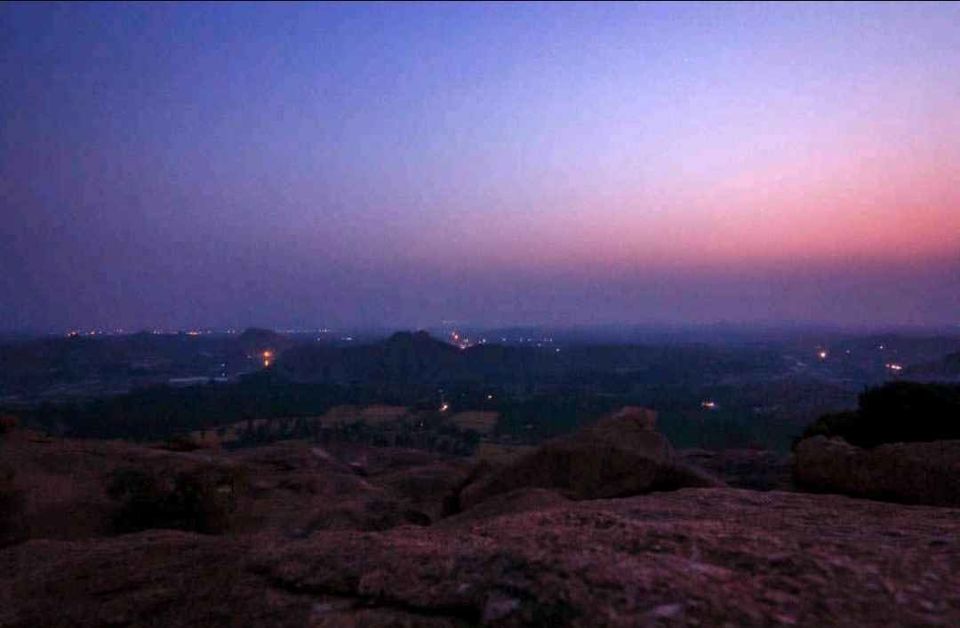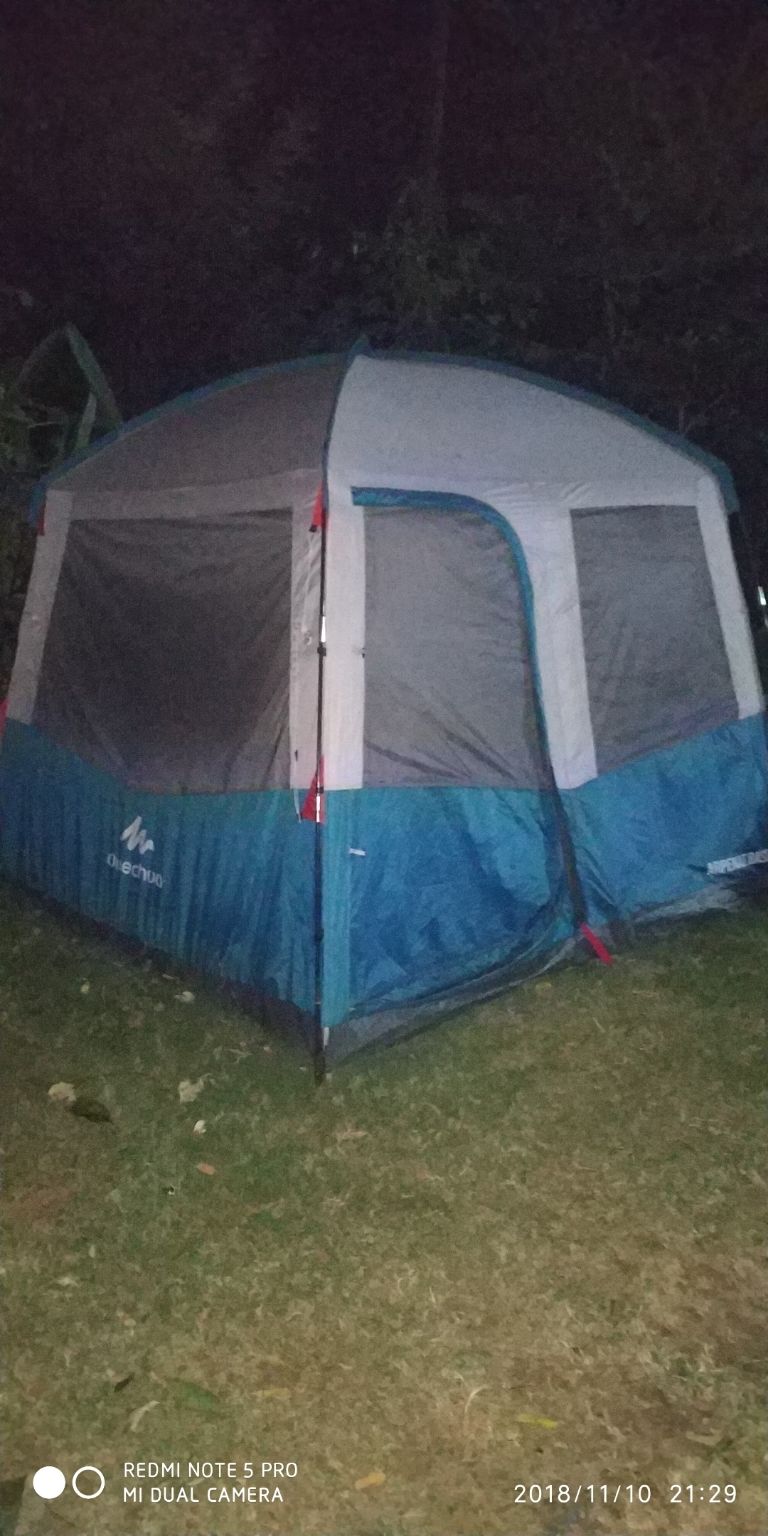 After exploring first day in Hampi Island, it was time for Bonfire with crunchy snacks and music. We enjoyed bonfire with truth and dare, dances and never ending gossiping. After this we had dinner in German Bakery and then camped.
In second day, after fresh up and breakfast we headed towards Hampi city. We hired a guide and began our journey from Virupakshe Temple.
Virupaksha Temple
Virupaksha temple, situated at the centre of Hampi village, is the oldest shrine in Hampi. It is the principal destination for pilgrims and tourists and actively worshipped till date. Dedicated to the Hindu god of destruction, the temple is located at a riverbank. The main shrine is dedicated to Virupaksha, a form of Lord Shiva.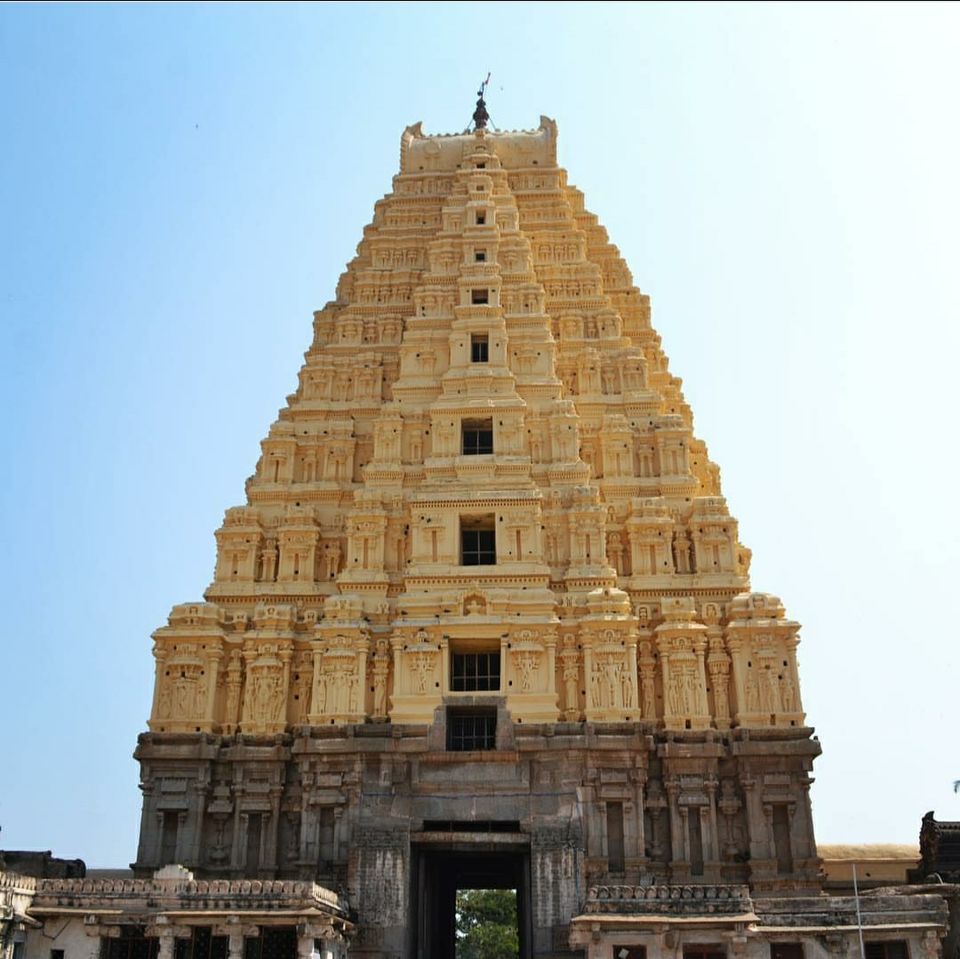 Hemakuta Group of Temples
Situated just beside the Virupaksha temple, a flight of stairs just outside the temple main door will lead to the Hemakuta hills. One can see the main Virupaksha temple complex from atop this hill.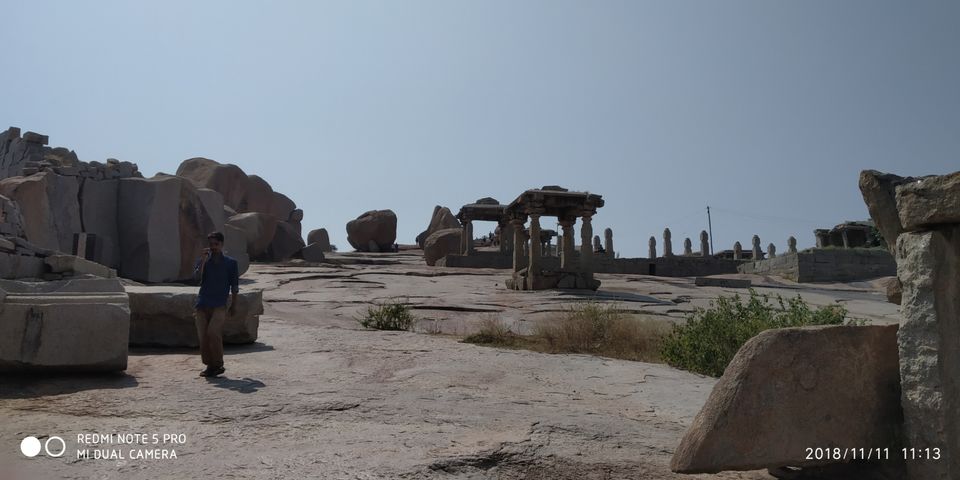 Kadalekalu Ganesha
Our next stop was Kadalekalu Ganesha Temple.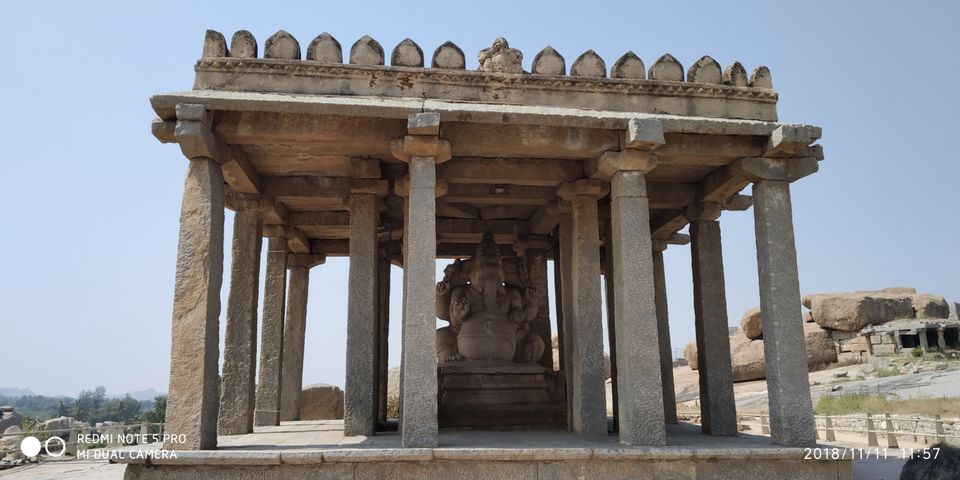 Krishna templekri
We next stopped at the Krishna temple. The complex consists of the main shrine, shrines of the goddesses, the chariot/market street and the temple tank. The main hall spots a series of pillars carved with mythical rampant creatures.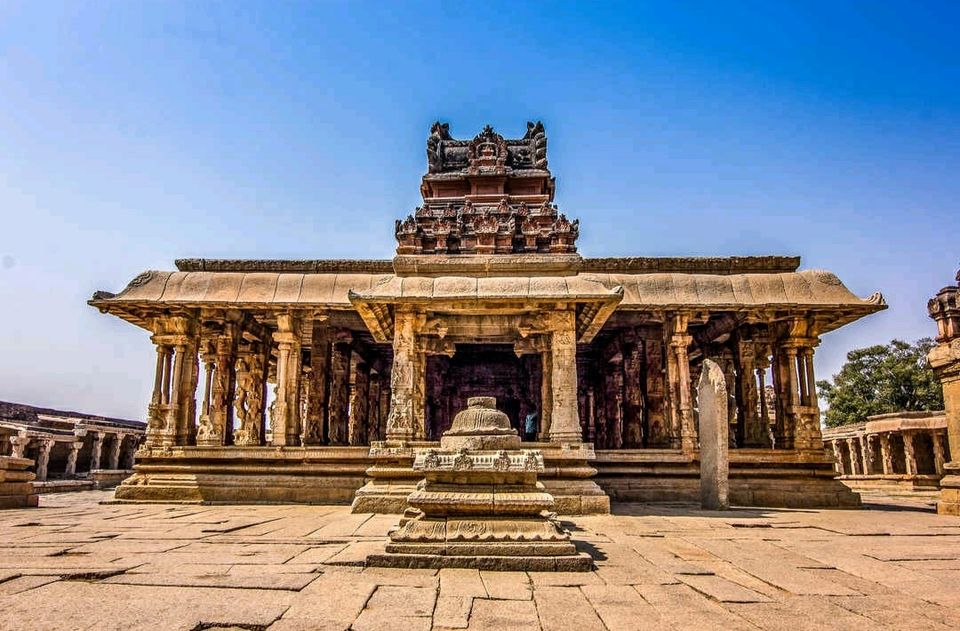 Lakshmi Narasimha Temple
Our next stop was at Yoga Lakshmi Narasimha temple, also known as Ugra Narasimha. This is the largest icon in Hampi and is seated on a Seven headed snake. It's believed that the original image contained his consort Lakshmi sitting on his lap. This image was destroyed during the enemy invasion. Currently only a hand of the goddess resting on his waist can be seen.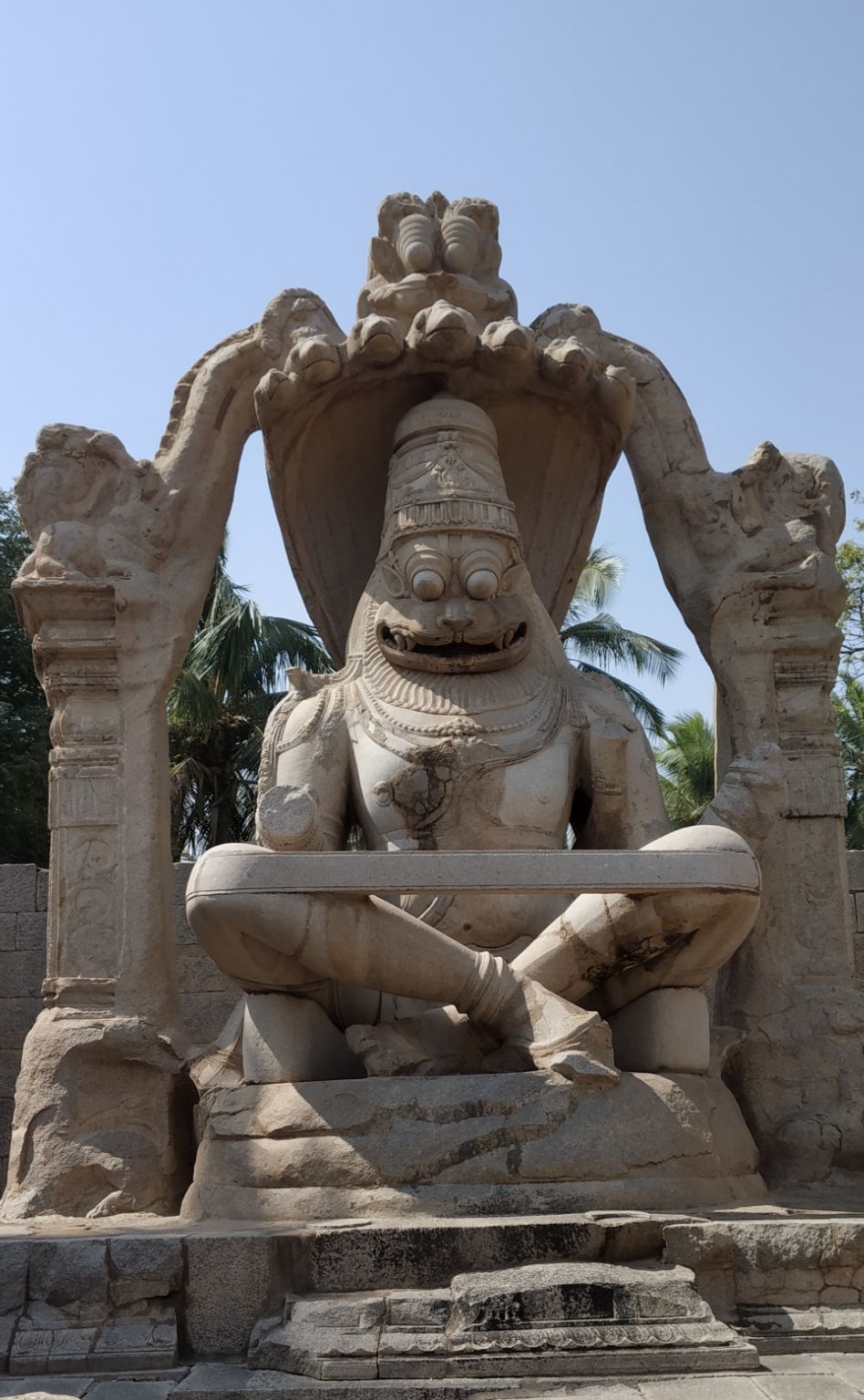 Underground Shiva temple
Next we reached the Underground Shiva temple.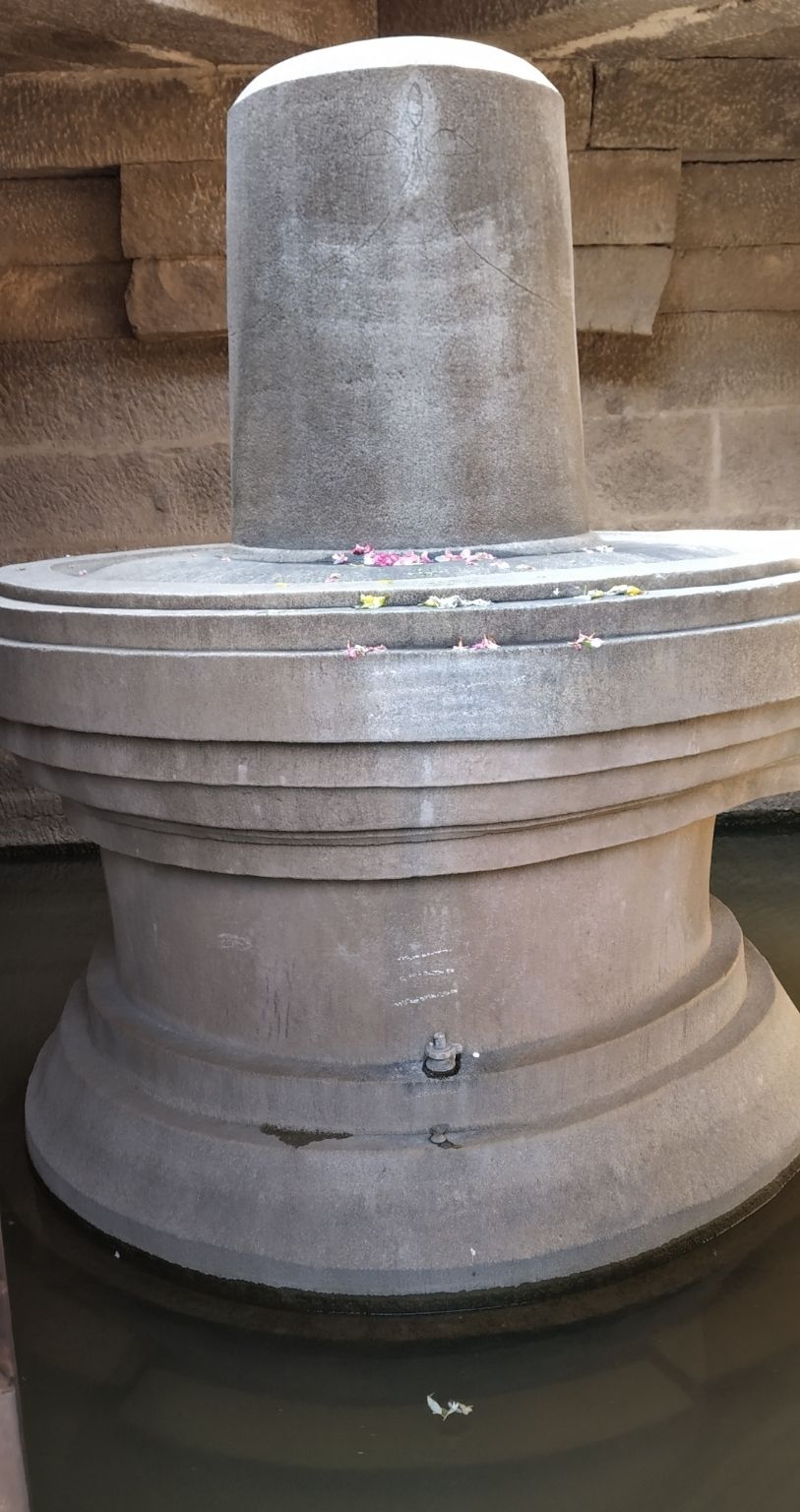 Royal Enclosure
We then headed towards the Royal quarters-a fortified campus with numerous palace bases, underground temples, aquatic structures and the likes. The place was supposed to be the heart of activities in the kingdom where annual parade of imperial majesty and military might took place and the royalties sat and watched the entertainments.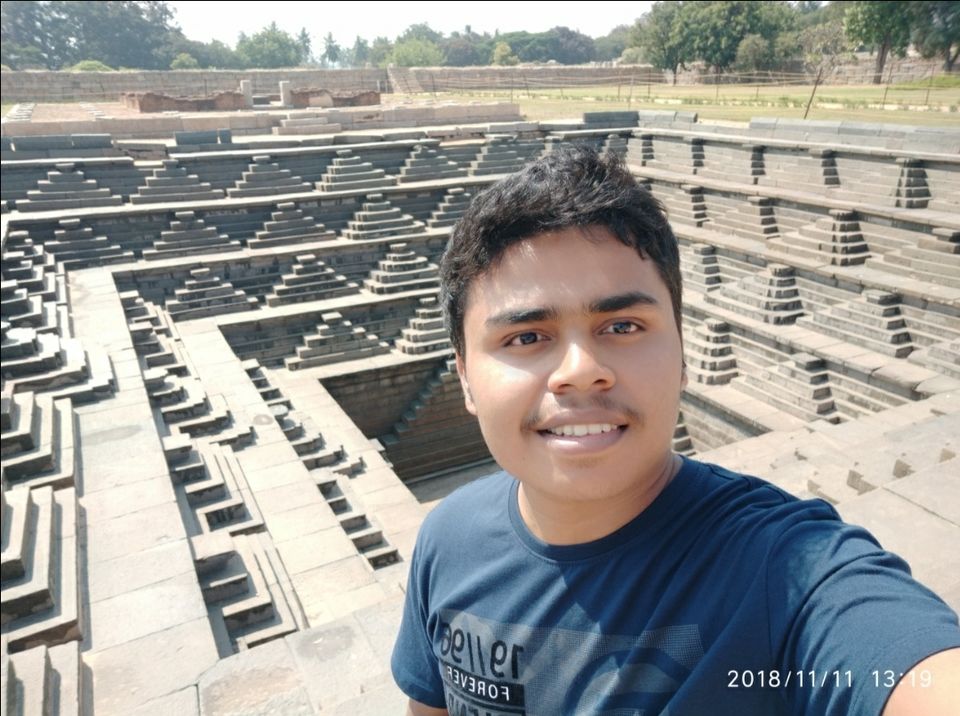 Zenana Enclosure
A short distance away from the Royal Enclosure. It contains the remains of the palace of the Queens, the Lotus Mahal, 3 watchtowers, and the Royal Treasury.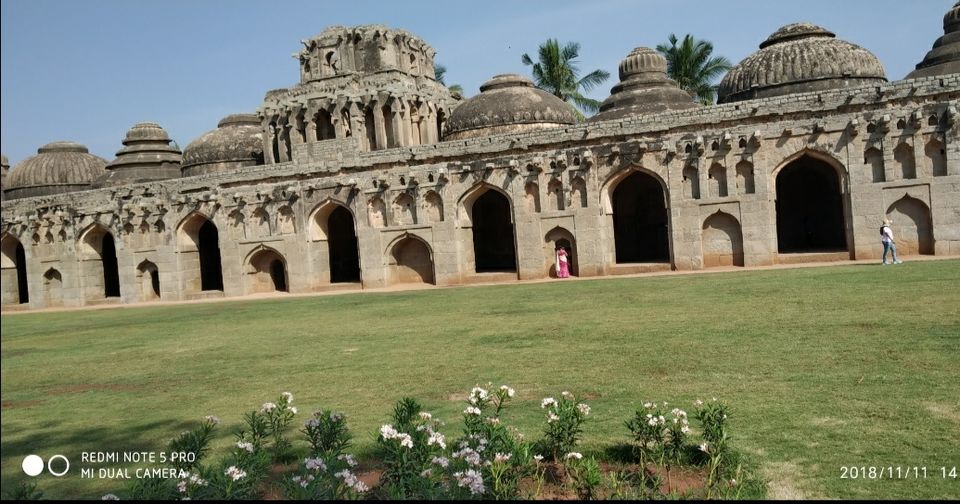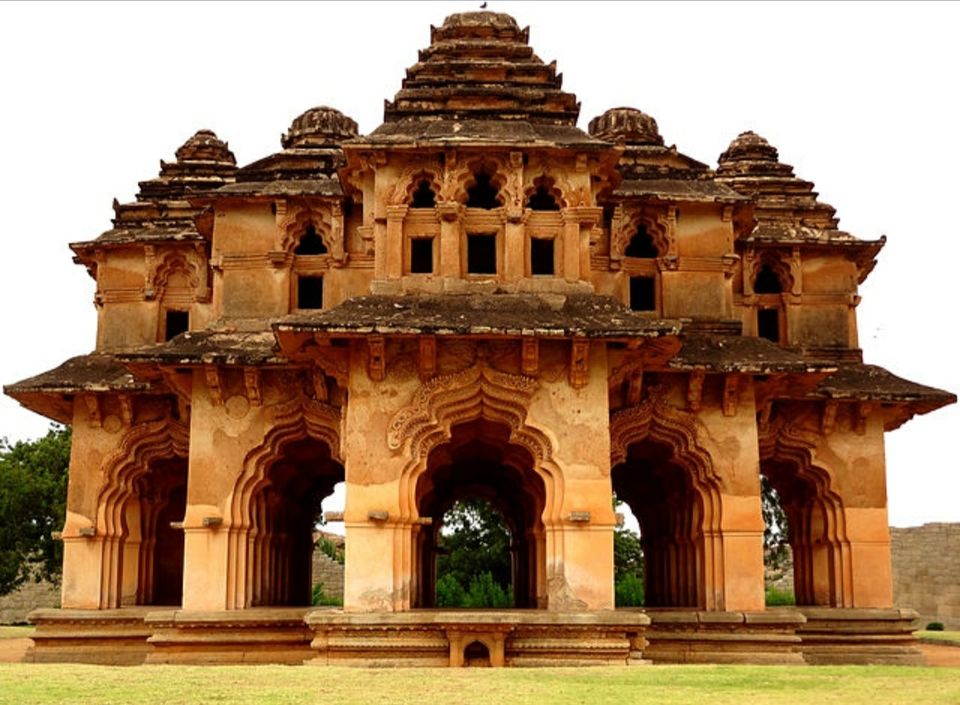 Vittala Temple
Further exploring the Vijayanagar kingdom our next visiting spot was Vittala complex and it was our last sight seeing in Hampi. Climbing up the hill along riverside ruins we finally reached Vittala Temple, about 2km away. The temple premises contains numerous halls and shrines decorated with extraordinary designs.
The halls are noted for its extraordinary pillars with the animated carvings on it. A set of pillars, known as 'musical pillars,' makes beautiful sounds when tapped. The most famous huge ornate stone chariot, which will be find in 50 rupees Indian currency, complete with wheels carved out of stone stands in the temple courtyard, whose wheels were once capable of turning.
By 6pm we made our way back to Bangalore with lots of memory, new friends and experience as a solo traveler. I amazed by the rich architecture and the rich ancient culture of the historical site of Hampi. For me it was such a rich architectural adventure trip.