Thailand is always one of the preferable options for the honeymooners across India.For an average traveler who wants to travel abroad on a fixed budget, flight fare consumes the maximum space in the expense pie chart . So ,Thailand becomes an easy option especially for the ones residing in the eastern part of India. If you book like 2-3 months in advance,one can get a round-trip to Bangkok from Kolkata around 2ok -25k for couple. But the question remains intact ~ where after Bangkok ?
I researched several websites, blogs etc. & finally ended up with two options Krabi & Koh Samui. The climate seemed more favorable for Koh samui in the month of Feb & so I opted for it. Once I decided the destination, without procrastinating things I just started booking flights & hotels.For traveling from Bangkok to Koh samui , you have all the options like land ,water & air. Any given day , air would be most preferable given the fact that many Low Cost Carriers like Thai Lion,Nok Air,Thai Smile etc. operates in Thailand & most of them flies from Don Mueang Airport , Bangkok. The only problem with LCC is that they don't fly directly to koh Samui Airport rather they will take you to Surat Thani Airport. Surat Thani is a town which operates several ferries to koh samui. So once you reach Surat Thani , at airport you can buy tickets for Bus + Ferry+ Bus which will drop you to the hotel. Also you can book it online well ahead to avoid any confusions or risks. If you are travelling in a budget, it is worth spending few hours in ferry rather than paying double the amount for reaching directly to Koh Samui airport from Bangkok.
While booking hotels, I just made it sure that it is on the beach. I booked Briza Beach Samui Resort , Chaweng & room with private plunge pool was available in cheaper rate in comparison to other hotels .
Chaweng , lamai , bophut. mae nam etc . are the most famous beaches in koh samui with great views & superb crowd.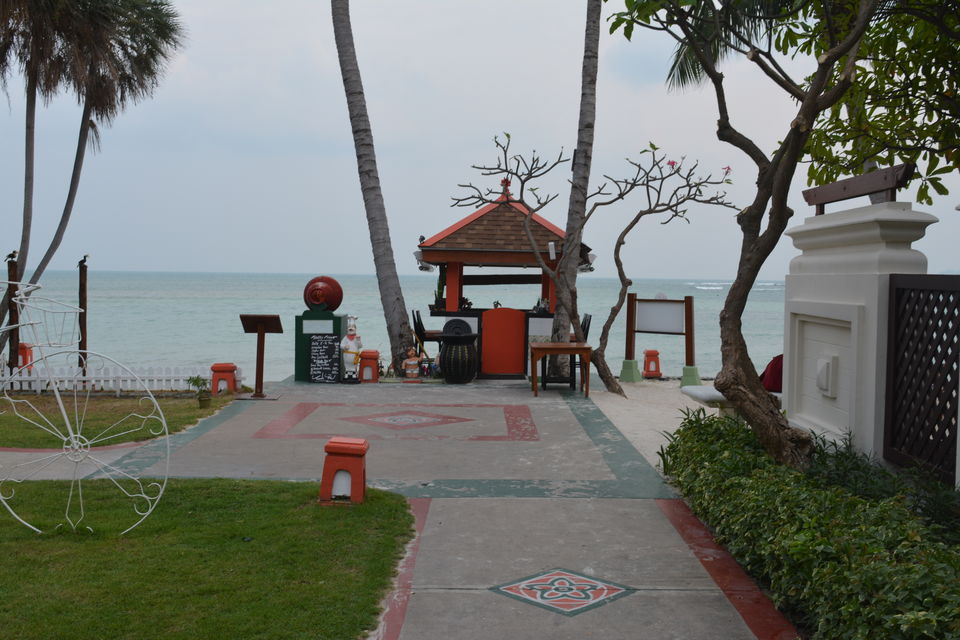 Ark Bar is most famous beach party destination & weekend pool parties in Ark bar is amazing. For vegetarians a few good options are available in chaweng area. A meal for two would cost something around Rs.1000 to 1500/- . Koh samui is an awesome fun booze party kinda place . I enjoyed every bit of it. Rather than wasting time in busy bangkok  , I strongly recommend visiting this small island , its full of love , peace & fun.