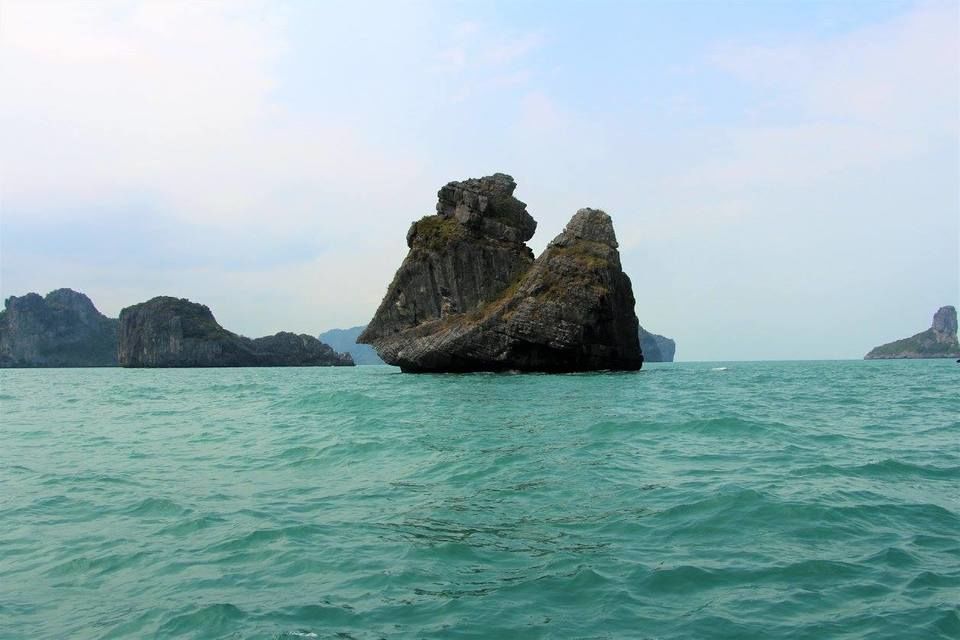 After an exciting trip to Bali we headed off next to Koh Samui. Koh Samui is a beautiful island in Thailand and is nothing like any other typical Thailand cities, it is unique in its own way with beautiful beaches and lush green dense mountainous rainforests.
We had a connecting flight from Bangkok and so had to stay a night there. We just spent a night at Baiyoke Sky Hotel. Baiyoke has an amazing roof top restaurant and bar at the 83rd floor with a marvellous view of the entire city.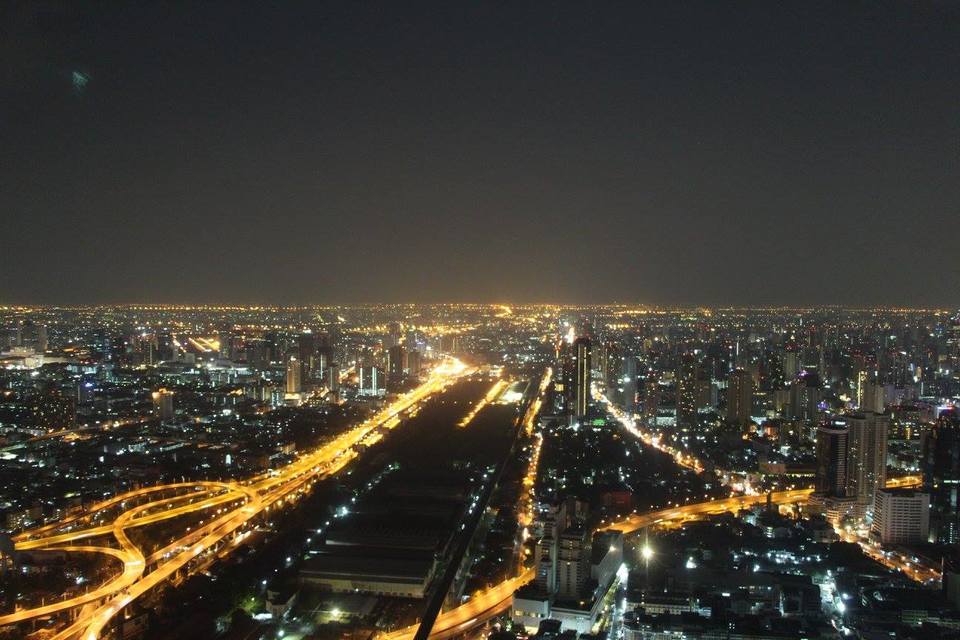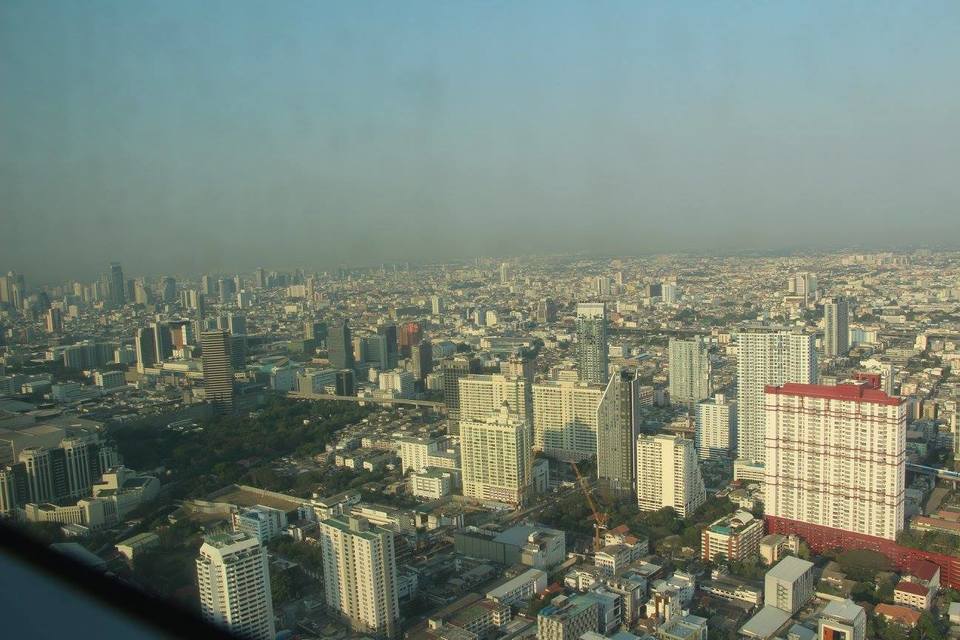 Next morning after a sumptuous breakfast we left for the airport to catch our flight to Koh Samui. Samui International airport is one of the most beautiful airport I have been to.
We checked in to Bhundari Spa Resort and Villas and took a sea facing room. Bhundari resort is a huge property with a private beach in Chaweng, Koh Samui which is just 5-10 minutes from the airport and 10-15 minutes from Chaweng beach.
The first thing we did here was rent a car so that we could explore the island the way we wanted. Renting a bike/car is a good decision as it lets you roam around the city, explore new roads and you don't have to be dependent on expensive taxis for commute.
Chaweng has a beautiful beach and is the most happening place in Koh Samui with lot of shopping options (yes girls, shopping!), pubs, bars, lounges and street food. For sea food lovers, this place is a heaven. You can also get nice vegetarian Indian food at Chaweng street.
We discovered this restaurant Curry Hut India at Chaweng which serves good Indian food. This is easily accessible on the Chaweng street and the owner is very friendly and helpful.
At night, this place is crowded with young people on the streets club hopping, eating and dancing. It is amazingly vibrant till late night. There are also good cabaret shows that keeps happening which are worth a visit.
One of the most happening beach club is the Ark bar on Chaweng beach. It is open till late night and there are plenty of activities that keeps happening on its beach. When we went there, people were dancing on the beach and on one side there was some fire show happening which was amazing.
If you are in Koh Samui and if there is a full moon party or a half moon party at Koh Phangan which is another island near Koh Samui, then it is a must must visit. Unfortunately, we did not get a chance to visit these parties.
On one of the days we went island hopping on a speed boat which is an amazing experience. We visited different islands, went kayaking in the sea for about an hour, had lunch on one of the beach restaurants, did snorkeling and finally just relaxed on a secluded beach watching the sun set into the sea.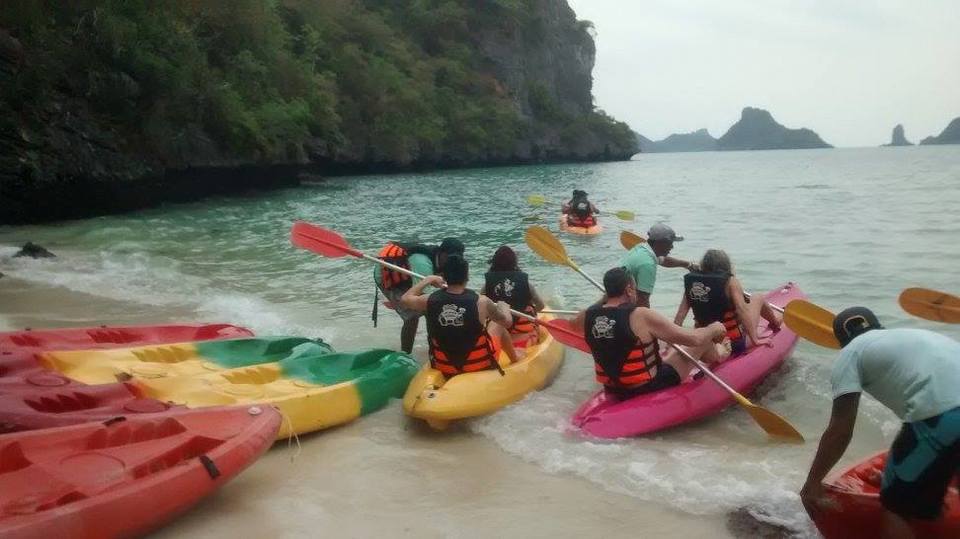 Thailand is breath-taking when it comes to beaches, blue water and lush green forests. After being completely satisfied with the beaches, sand and water, we decided to explore the forest of Koh Samui. We booked a jungle safari and in a group of 4 jeeps we started our safari. By the way, our jeep and our guide's name was Johnny Depp!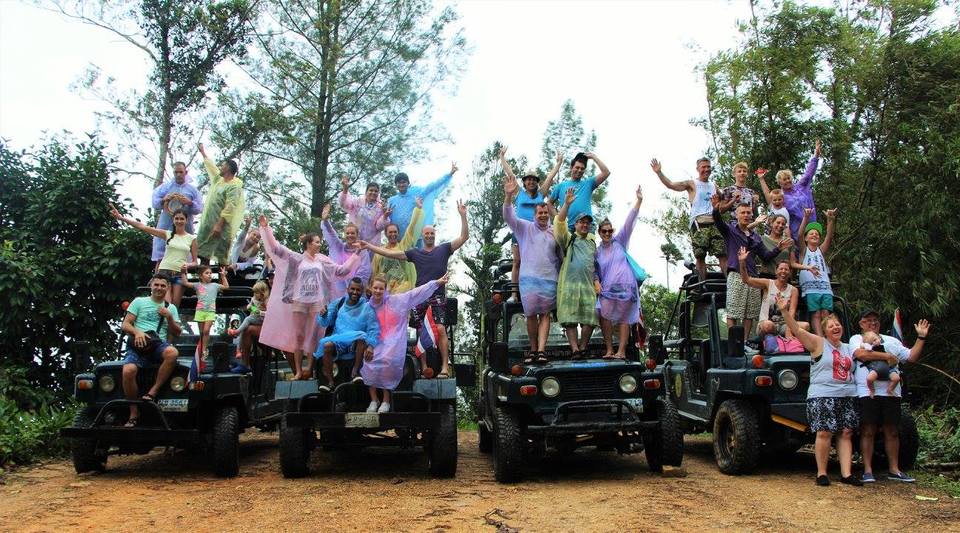 Johnny Depp was a sturdy jeep and was experienced and tough enough to travel on broken muddy roads. After an hour of bumpy ride, we reached the Big Buddha. This 12-meter huge structure is the first thing you notice while you're in air and landing in Koh Samui. The local people come here to pray at this historic and religious temple while for travelers it is a tourist spot with a spectacular view of the beautiful Samui coastline.
One very interesting thing that we noticed here was that the locals offer everything that they eat, drink or smoke (yes, even cigarettes!!) to the gods first. Outside every shop or home there was a small temple and the owner or the residents offered anything they had to their god first which is kind of good.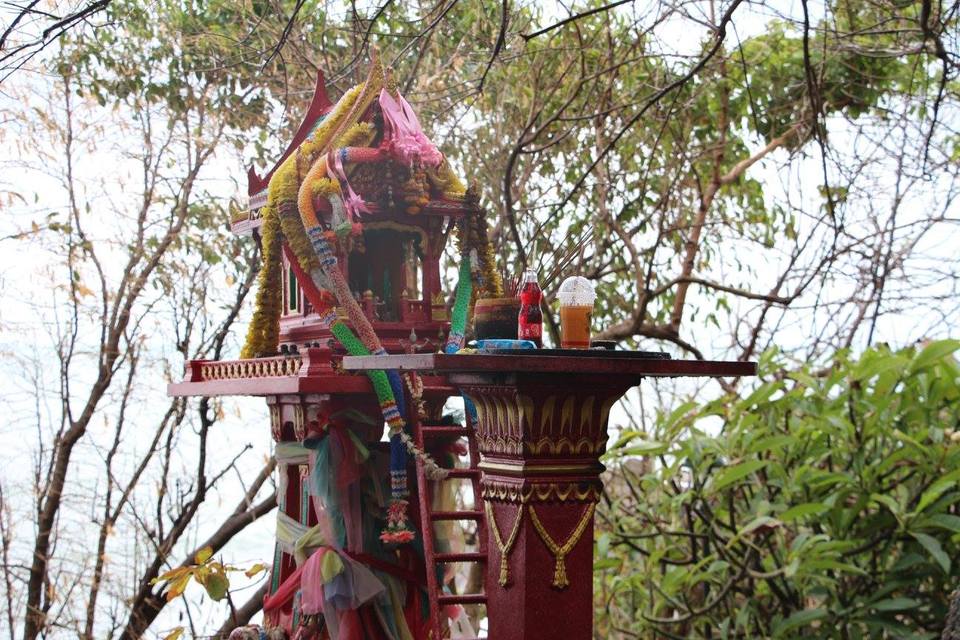 Our 10 days honeymoon trip ended with Koh Samui, though the memories are still very fresh. Koh Samui has something to offer to everyone. From amazing nightlife to serene beaches and dense forests; you can enjoy the way you want to enjoy here.