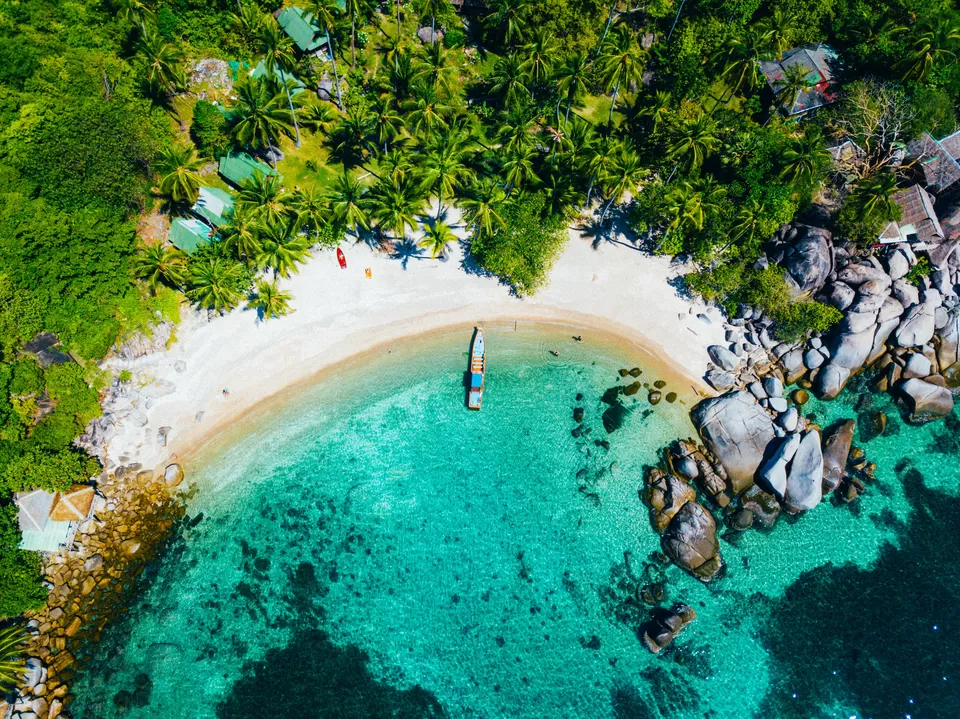 The tropical island Koh Samui is one of the most popular destinations in Thailand and has a lot to offer so that you almost can't get bored during your stay. You can do and explore a lot on Koh Samui. Ko Samui is the second largest island of Thailand in the west of Gulf of Thailand. Along with Ko Tao and Koh Phangan this forms a part of the Chumphon Archipelago. July is actually the tourist season here however it does rain and the sea does get rough.
A little history about Koh Samui
This picturesque island was first inhabited over 15 centuries ago by the fishermen of the Malay peninsula. However, it was discovered by a few backpackers in 1970s. This is also Thailand's 3rd largest island. The word "Koh Samui" is derived from a Sanskrit and Tamil word meaning "sea weather". Koh Samui is known for its palm tree edged beaches and turquoise blue waters. Due to its luxurious natural beauty, this place is famous for many Bollywood and Hollywood movies and a wide range of travelers from across the world.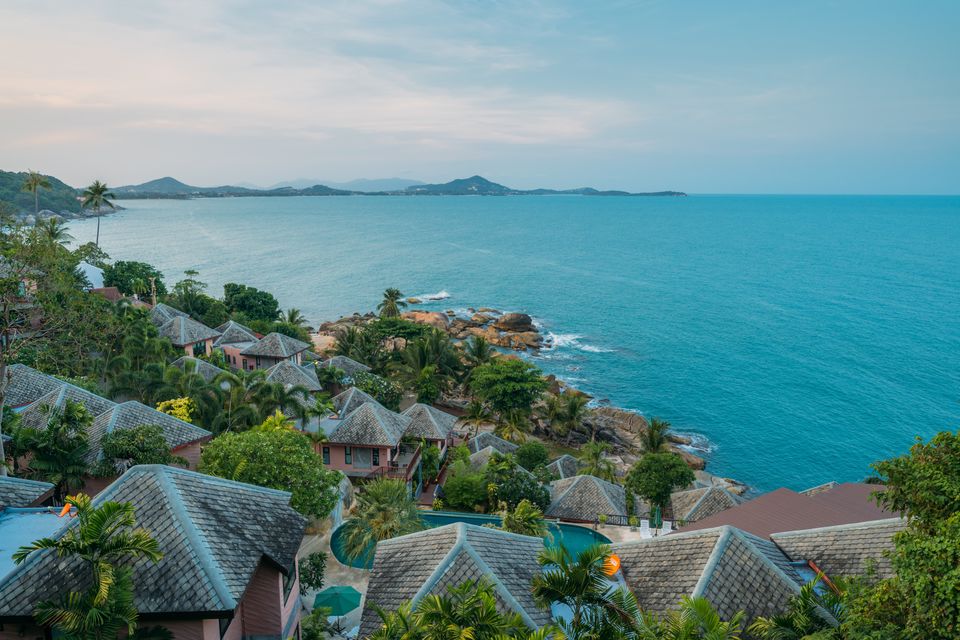 How to reach Koh Samui
Direct ferries are available from Surat Thani however if you are coming from Chumpon then it will be via Ko Tao. Lomprayah catamarans are the best for travelling here too. You will be able to get combined bus and ferry ticket from most places of booking. Ko Samui has an airport, so flying in directly from Bangkok is an option.
Koh Samui Airport
Koh Samui airport is the best airport in the world. When we landed there, I thought we wrongly landed into an eco resort. But that's just how the airport is made. Within its tiny radius, you can walk from the flight to the terminal or take the open bus ride. The airport is completely open air, with immense greenery, giving you the feel of a resort. The stores and duty free shopping centers are also made with bamboo for the authentic feel of landing into a luxury land.
Things to do in Koh Samui
1. Dreamlike beach hopping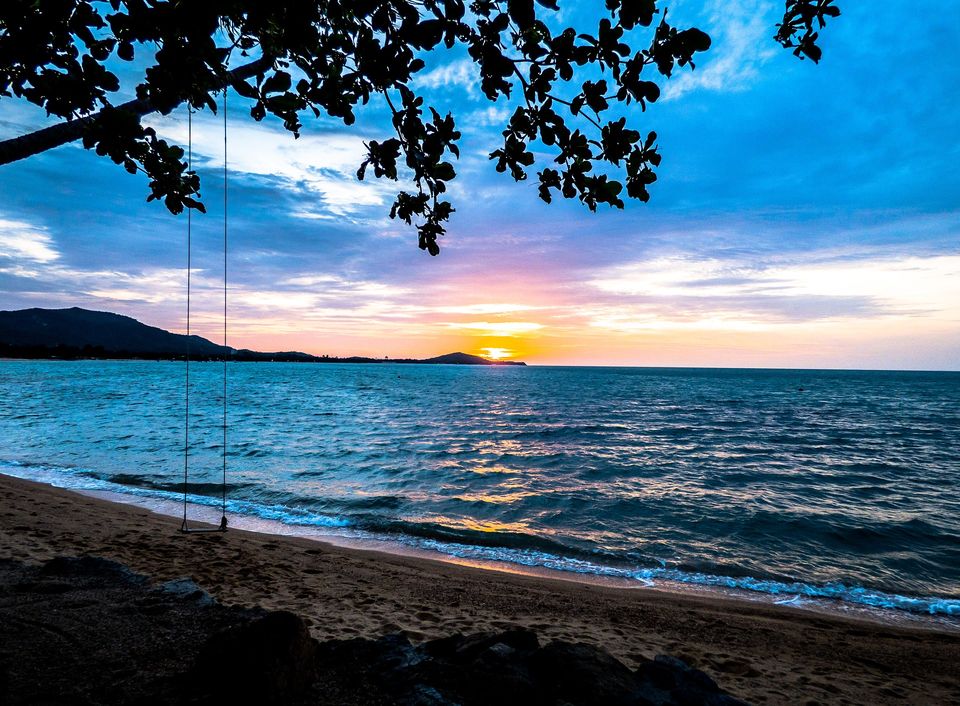 Koh Samui's coastline is almost completely covered with beaches. You can find some calm and quiet, as well as some vibrant beaches. According to what you are looking for, you will definitely find the right one. The most popular and sometimes crowded beaches are Chaweng Beach and Lamai Beach in the east of the island. The towns of those two also offer the most things to do for their guests.
If you like a more calm atmosphere, I can recommend the Bophut or Maenam Beach. You can even find some lonely beaches on Koh Samui like the Bang Por Beach.
2. Buddhist temples
Are you into culture and temples? The temples of Koh Samui are really beautiful. But there are more to see than the famous Big Buddha, the Wat Plai Laem or the Wat Khunaramwith the mummified monk.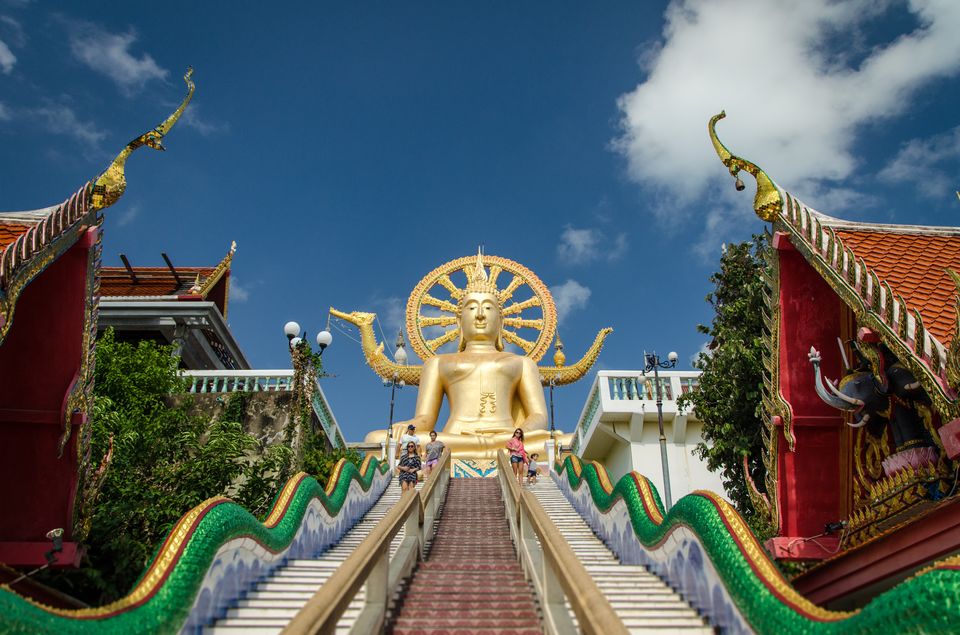 Honestly, the Laem Sor Pagoda and the Wat Rattanakosin, close to the pagoda on a small hill, belong to the most beautiful temples of the island. You can reach them best with a motorbike because they are located deeply in the south.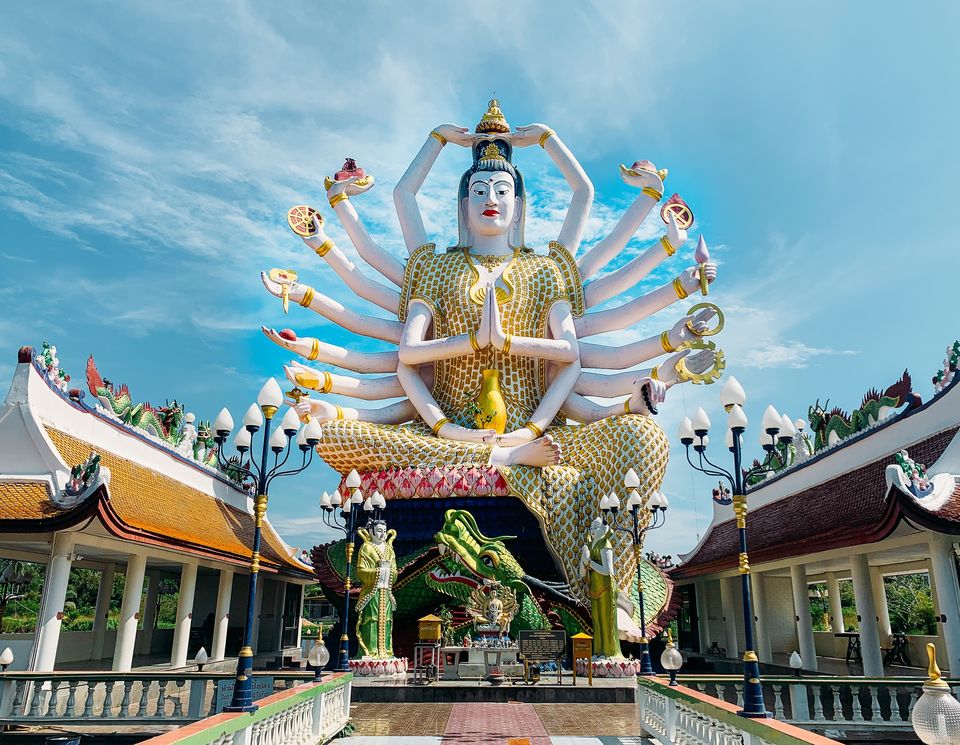 With the Wat Kiri Wongkaram close to the Elephant Gate in Taling Ngam, the Wat Samret or the Khao Hua Jook Pagoda with a view at the airport of Samui, you can find a number of further temples
3. Walking Streets and night markets in Koh Samui
If you like Thai markets, then you're absolutely right on Koh Samui. You will find several spread around the towns of the island. Besides the various and delicious Thai food, which you can try at those, you will find clothes, cocktails and souvenirs – just everything you can imagine.
Every Friday evening there is a huge Walking Street between the Fisherman's Village and The Wharf Samui in Bophut. On Sunday there is for example another big Walking Street from 5.00 P.M. to 10.00 P.M. in Lamai.
4. Waterfalls
You can also find some waterfalls on Koh Samui. Moreover, you will find some fresh natural pools at the Namuang Waterfall and Namuang Waterfall 2, where you can go for a swim. Due to the fresh water, those are really cool. But don't jump inside from the edge, you never know if there are some rocks in the water. You don't want to hurt yourself during your trip.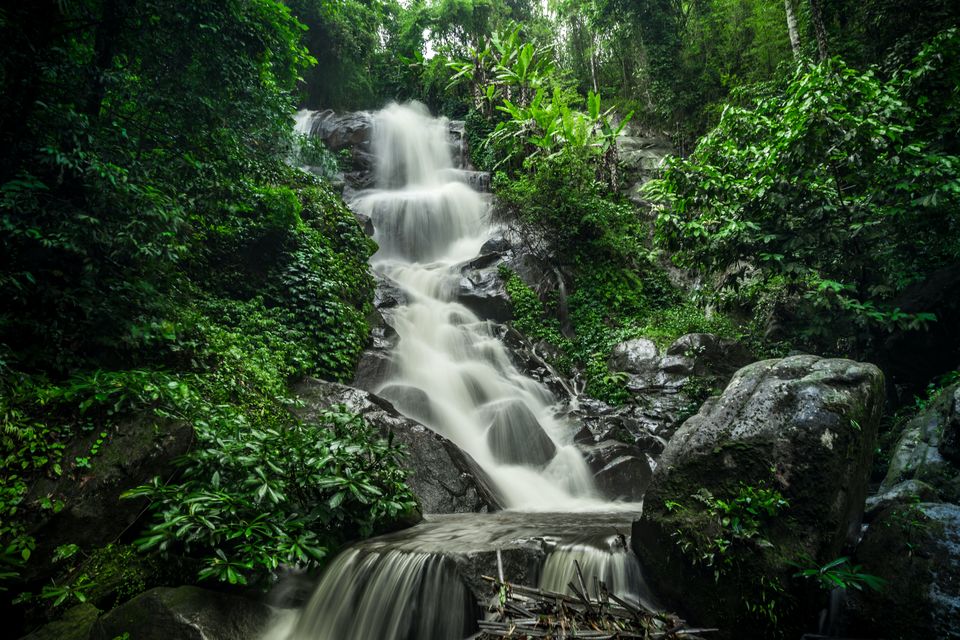 Besides those famous waterfalls, you can find a few more on Koh Samui. Near the town of Nathonis for example the Hin Lad Waterfall, also available with a guided tour, or near Lipa Noi the Wanorn Waterfall. During the high season they don't carry too much water though.
5. Movie night at the beach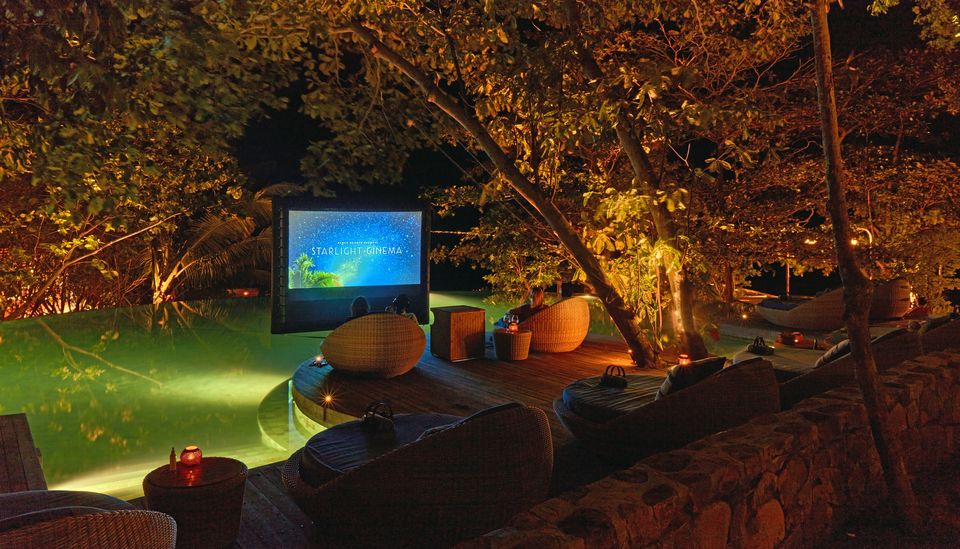 If you feel like a movie night at the beach, then you can experience this unique event every Saturday night in front of the Hansar Samui Resort & Spa. An amazing scenery with a view at Koh Phangan and a screen directly at the beach. Starting from 200 baht per person.
6. Tarnim Magic Garden
The Tarnim Magic Garden, also known as Secret Buddha Garden, is located on a hill (Khun Nim Peak) inside the island. You will find the street to the hill opposite the Wat Khunaram. When you arrive, there will be a big garden which is decorated with many statues. Many Buddha statues, but there are also some other like snakes, birds or legendary creatures.
7. Cycling
Hiring a motorcycle would be the best way to explore any city. There is one single main highway circling the island with smaller roads branching out to the actual destinations. Hence very easy to travel on the motorcycles.
8. Day trips to Ang Thong National Park
A cluster of around 42 islands most of them inhabited, you can either book a ferry tour that takes round two hours to reach the islands, or take the speed boats which are priced higher but takes lesser time to tour the islands.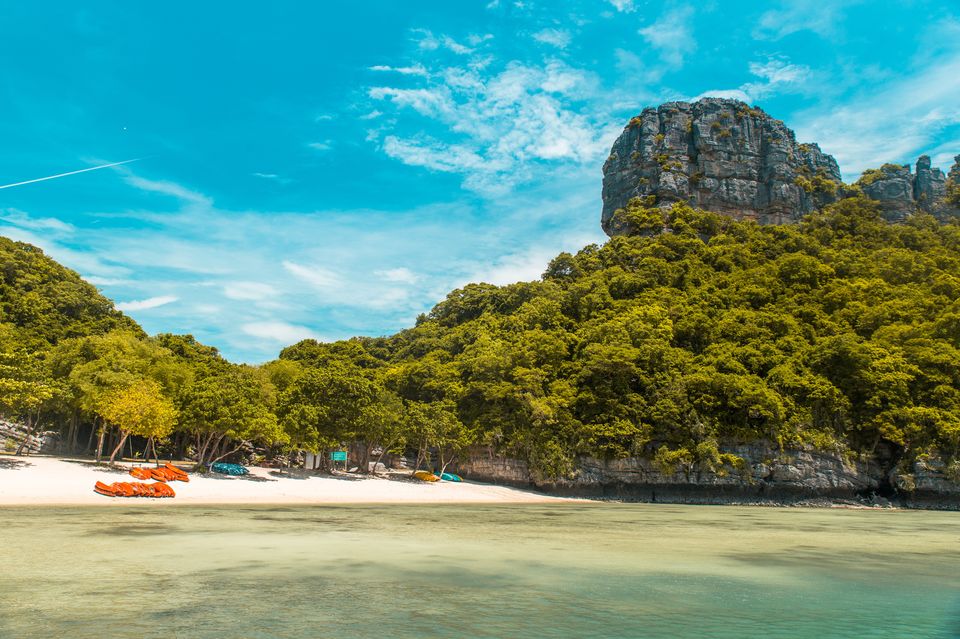 The boats stop at two islands. Koh Mae which has a small beach and an inland saltwater lagoon called the Emerald lake. You climb up a well maintained stairway to the viewpoint to view this Emerald lake. If you have also opted for the kayaking around the island then kayaks are provided here.
The second island is Ko Wua Talap which is the park headquarters and also has some stay options. This island has a bigger beach where you can rest , go swimming , snorkeling or hike up to the viewpoint. This hike was pretty strenuous although it said it was only 500mts high. There are decks at 200mts, 350mts and 450mts where you can view out and then head back if you are too tired. The steps are in good condition but very steep and it took all my energy to get up to the viewpoint, but really what a view, it was well worth the effort.
9. Dolphin watching tours.
Pink dolphins and Irrawaddy dolphins can be viewed on these trips. These tours are not very famous and hence run only 3 days a week, so check for this as you plan.
Tips to visit the beautiful island of Koh Samui
1. Take a late-night flight so that you can witness sunrise on the way to Bangkok and then towards Koh Samui to witness the top view if the island and not to mention a "window seat"
2. it is always better to book a resort or villa overlooking the beach so that you get the best view and also don't have to wander far for a stroke at the beach
3. it's extremely important to rent a vehicle like a 2 wheeler, mini car or a jeep so that you can easily travel around the places
Have you ever been to Koh Samui? Have some insights to be added here? Mention in the comments below. Meanwhile, check out this ultimate guide for Thailand tour packages to help you book your next tropical holiday. Check out this first hand experience of Koh Samui to get inspired.
While you're at it, you can also read this quick 3-day itinerary of Koh Samui.
Be a part of the largest online community of travelers on Tripoto's Facebook page! If you liked the article, share the love and follow me on Instagram - Whereizmyboardingpass.