Indian sloth bears were once categorised as "vulnerable species" in India due to the utmost disregard these creatures were shown by people who paraded them on highways like they were toys. People who crossed Agra often spotted exasperated sloth bears dancing on the sides of roads like clowns in a circus.
But after many efforts made by wildlife enthusiasts, they were finally rescued and their habitat was restored once again. Wildlife workers from various organisations came together to save these creatures from being traded around as a commodity. A special area had been designated in forests for Sloth Bears protection and ultimately led to the creation of various sanctuaries created for these animals across India.
Today, Gujarat's Jessore Sloth Bear Sanctuary serves as a lovely home to these wonderful species. Created in 1978, when sloth bears were close to extinction, the sanctuary was opened to create a habitat exclusively for them.
Located in a district called Jessore, the sanctuary is situated right on the border of Rajasthan and Gujarat, just 190km away from Ahmedabad. This makes it the perfect weekend getaway for those looking for some peace and quiet away from the hustle and bustle of the city.
Jessore is the highest peak in the region and offers a breathtaking view from the top. Among other things to do in this sanctuary, you can also go for short treks in the woods inside. Maps inside the jungle prove helpful to trekkers to find the right trails and places where they are likely to spot sloth bears and other animals, such as leopards, Rhesus Macaque, Striped Hyena and the Wild Boar. Wildlife and photography enthusiasts can also take this opportunity to see and photograph these protected species. A trek to the Kedarnath Mahadev Temple inside the jungle is incredibly adventurous.
A fascinating fact about the Jessore Sloth Bear Sanctuary is that even though it is located in the Aravali Hills near the Thar Desert, inside are pristine waterfalls, which feed and help in the advancement of the Thar Desert.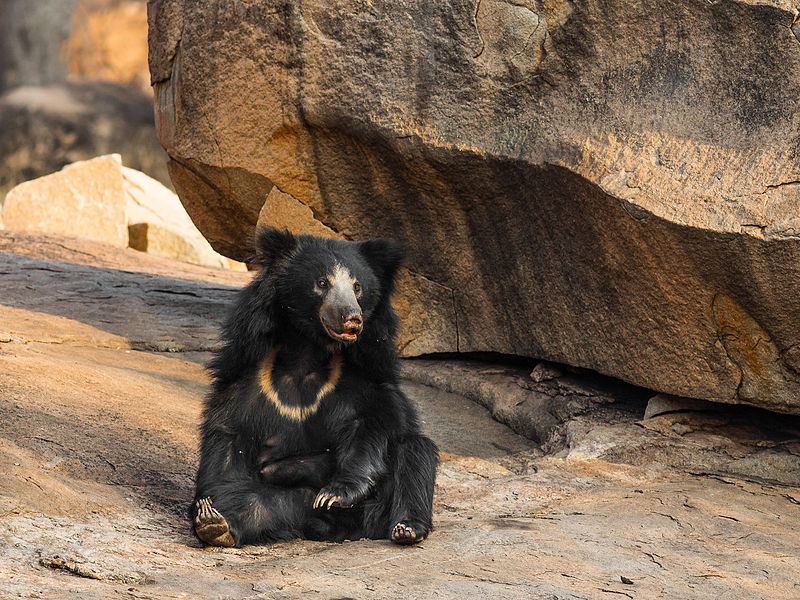 The best time to visit the sanctuary is during monsoon and winter months (from July end to March) when the weather is bearable, and it is easy to go for short treks. The only accommodation available in the sanctuary is the Forest Rest House, which is a simple set of two huts next to a lake. One rest house can accommodate eight people. There is also a dormitory with basic facilities available for big groups.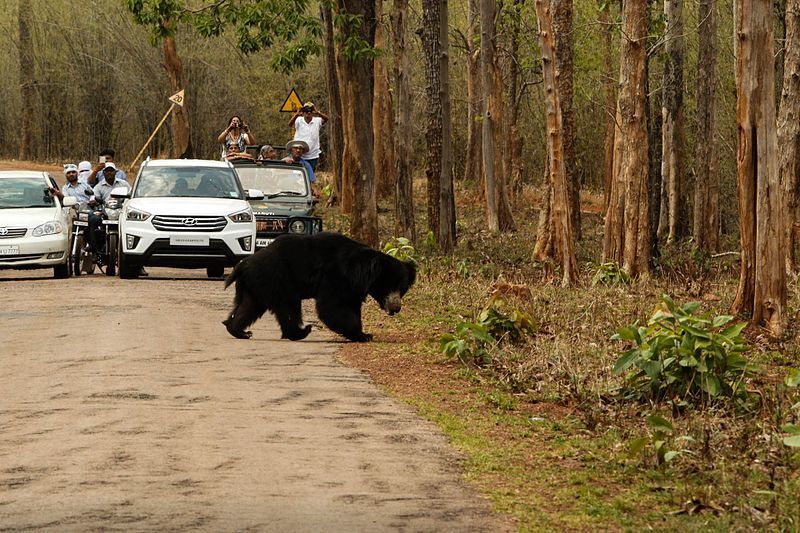 People travelling to Jessore will need to arrange their own transport to the Sloth Bear Sanctuary. The nearest village to Jessore is Iqbalgar which is 8 kilometres away and Palanpur, which is 45 kilometres away. Palanpur also has a railway station. People visiting the sanctuary require no permission beforehand to enter the forest area.
Some things to carry along include torches, mosquito repellents, snacks to munch on in between meals, extra water bottles, trekking shoes, sun hats, sunglasses, a power bank, binoculars and a bird book. Bird books come extremely handy to spot varieties of birds in the jungle. Since it's situated in a dry area, travellers should keep extra water bottles with them in case they run out of clean drinking water.
Here are a few details to help you plan your trip to the Jessore Sloth Bear Sanctuary better.
Forest Rest House Iqbalgarh & Palanpur
Ph. No- +91 2742 291 414, 02742-57084
Address- Dy. Conservator of Forests, Banaskantha Division, Palanpur.
Nearest Airport- Ahmedabad (190km away)
Nearest Railway Station- Palanpur (25km away)
Have you ever been to the Jessore Sloth Bear Sanctuary? Tell us about your experience by writing your own article on Tripoto.
Frequent Searches Leading To This Page:-
Best Tour Packages for Gujarat, Top Gujarat tour packages with price, Best Travel Packages for Gujarat, Best Gujarat Trip Packages, Gujarat Holiday Tour Packages, Top Gujarat Packages for Family, Gujarat Honeymoon Packages from Delhi, Places to Visit in Gujarat Other Than Beaches