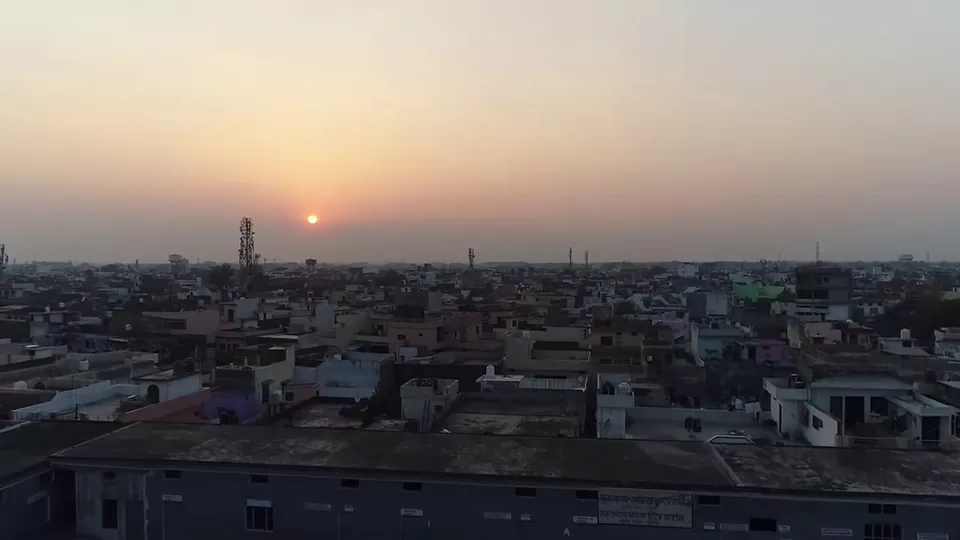 Bareilly, a city in the northern Indian state of Uttar Pradesh, is a Commissionery district falls under geographical region Rohilkhand. It is well known for beautiful and magnificent architecture such as temples, mosques, shrines, etc. There are many beautiful museums and parks in this city. Due to the reputation of manufacturing beautiful and sturdy furniture, this place is also known as Bans-Bareilly. Another name for Bareilly is NathNagri (known for the four Shiva temples located in four corners of the region- DhopeshwarNath, MadniNath, AlakhaNath and TrivatiNath).
It lies on the National Highway which connects Sitarganj in Uttarkhand with Vijayawada in Andhra Pradesh.
Few of the reasons which make the city famous:
-Known for Zari and Zardozi work on cloths.
- City has a famous mosque name ALLA HAZRAT.
- Famous Lord Shiv temple ALLAKNATH TEMPLE is located here.
- Famous UTRAINNI MELA is organized here..
-Few of the famous celebs citing their relations with Bareilly are PRIYANKA CHOPRA, DISH PATNI. They both have their birth place as Bareilly.
This city is known for its relaxed, laid back vibes. It definitely acts as a soothing balm for anyone coming from a fast paces, pressured life.
If you are a foodie then this place is a definite heaven offering multiple options to try out the city cuisine. Try out vada pav breakfast at Goli Vada Pav or chat papri at Chotelal Ki Chaat or Dosa at Vestal Restaurant. One cannot leave the city without having the famous Deenanath lassi. It is sheer delight and takes you on a culinary paradise.
Bareilly street food
Chat Papri at Chote Lal Ki Chat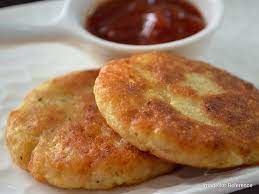 Chotelal's Chaat papri is famous in Bareilly for its crispy, tasty, tangy chaat. Papri chat is a traditional street snacks found all over India. Papris are crispy chips made from simple wheat dough. Much like nachos, the papris are topped with assorted accoutrements of complementing and contrasting textures and flavors, and always dusted generously with chaat masala, a fragrant and flavorful spice mixture. Traditionally, you find the papris buried under fluffy boiled potatoes, tender chickpeas, cool yogurt, bright mint chutney sev (fried chickpea noodles), which are the ingredients featured in this recipe. Chotelal's papri chat is very delicious food to eat. 1 plate is 50 rupees. There are 12 papris in a plate.
Loation: Chotelal's chhat shop near Ayub Khan Chauraha, Civil Lines, Bareilly.
Stuffed veg vada pav at Goli Vada Pav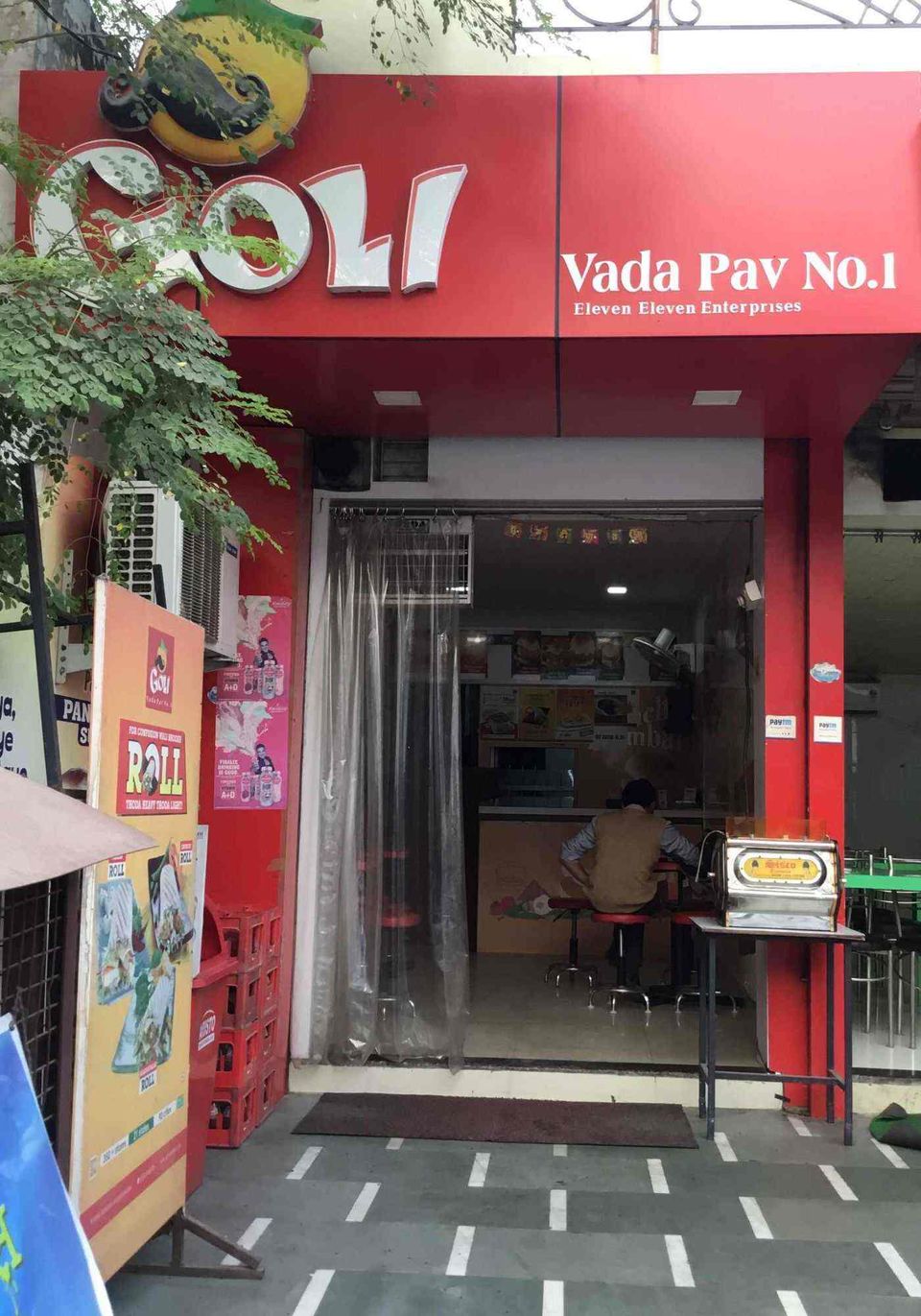 Goli Vada Pav in Civil Lines Bareilly is a top player in the category Goli Vada Pav in Bareilly. It serves customers both local and from outer parts of Bareilly. They firmly believe that customer satisfaction is as important as their products and services. Rate of Goli Vada Pav's
Classic vada pav -35 rupees
Masala vada pav-45 rupees
Mixed veg vada pav- 50 rupees
Makka palak vada pav- 55 rupees
Schezwan vada pav- 60 rupees
Cheese vada pav-60 rupees.
Here's the cheese lover's version of the ever popular vada pav. The cheesy surprise at the core of the spicy potato vada and the use of mayonnaise along with the chutney make this recipe quite different from the classic vada pav. Make sure you assemble the cheese Stuffed vada pav as soon as you deep fry the vadas, to enjoy the best flavor. The crunch of the hot vada and the spiciness of the chutneys make this an ideal for the rainy season.
Pizza at New Delight Pizza Point
The pizza for a dose of local fun is nothing like the exotic made at popular peccaries, but this type of pizza made by roadside vendors have become really popular. As far back as antiquity, pieces for flatbread, cheese and tomato sauce as its base, pizza might seem like a simple food. But delight pizza is prepared keeping the local taste and preferences in mind, this make them not only tasty but also highly sought after.
Location: The Delight pizza shop is Rajendra Nagar
The rate of delight pizza are Fresh veg pizza is 100 rupees, Cheese burst pizza is 120 rupees, Sweet corn pizza is 100 rupees, Spicy tomato and onion pizza is 150 rupees, Delicious mushroom pizza is 180 rupees, Creamy olives pizza is 200 and Pizza Delight special pizza is 250 rupees.
Dosa at Vestal Restaurant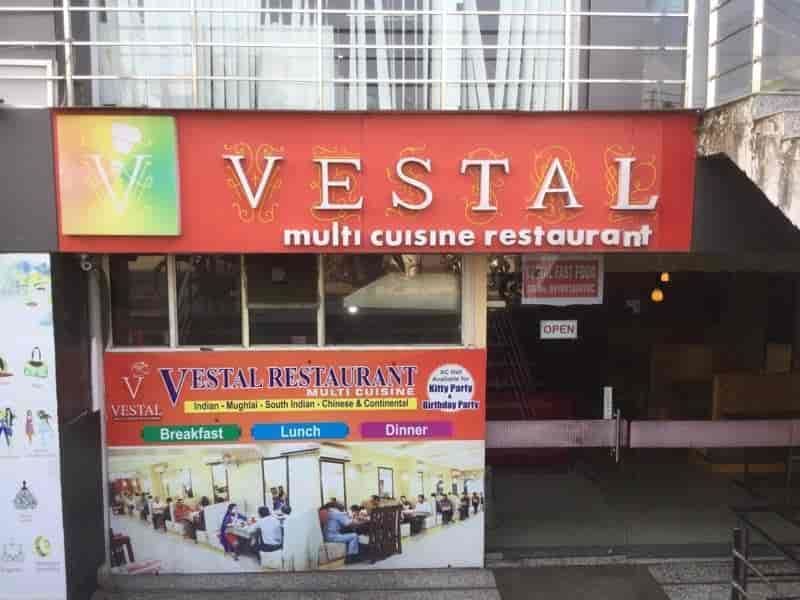 There are certain time tasted dish and everyone loves to have them. One among these is masala dosa, one of my favorites. I cannot stop myself from having these delicacies, thankfully I am always up to have yummy dosa made by our South Indian neighbors or sometimes go out to have them in the restaurant. Dosa is South Indian dish, its origin also had an interesting story. It is batter is made up of rice, urad daal, chana daal, blended in proper measurement.
Masala Dosa is a basically a delicious masala wrapped in a crispy Dosa crepe and served with a bowl of pipping hot sambar and Chutney. Though it originated in South India, but it continued to become a favorite of people arose India.
Location: The Vestal Restaurant is near Selection point Tower Janakpuri, Bareilly.
Cost: The rate of Vestal restaurant dosa- Plain paper dosa is 80 rupees, Masala dosa is 100 rupees, Onion paneer dosa is 130 rupees, and Butter paneer dosa is 150 rupees.
Deenanath Lassi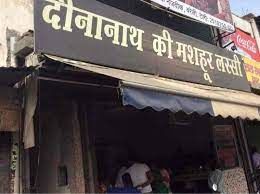 Your visit to Bareilly is incomplete without tasting creamy, sinful Deenanath Lassi.
It is a great refreshing and nutritional drink, with a creamy texture, sweet-sour-savory taste, and is loved by most of the North Indians. Its health benefits are immense, it provides bulk muscle, proteins and healthy bones. It is made by curd; lassi is thickened to a cream consistency and then top with additional flavors. Be it rose syrup, mango, kesar or khus, lassi tastes scrumptious with almost all flavors. From salty to sweet, there are many variations of deenanath lassi and it taste best when garnished with dry fruits and rose petals.
Cost: A glass of lassi is 50 rupees.
Location: Deenanath lassi shop near Novelty Chauraha, Civil Lines, Bareilly.