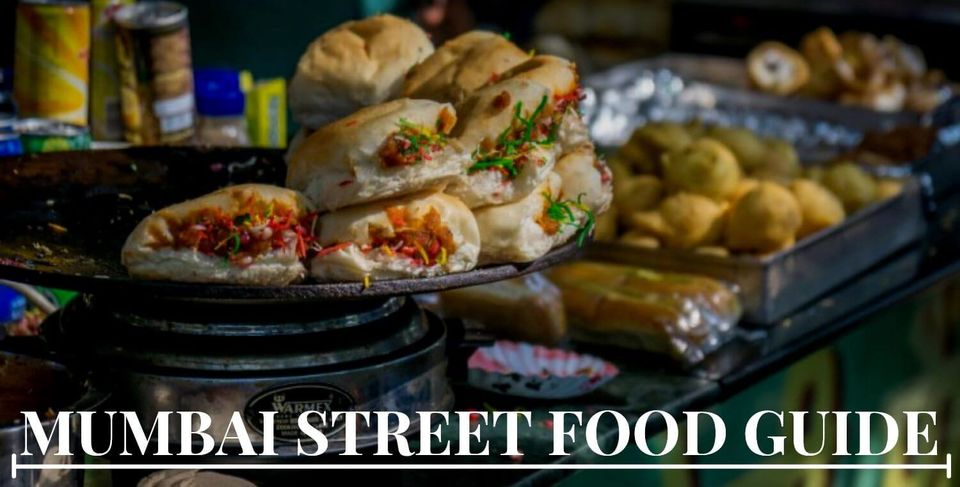 'Hustling Foodies' is the best two-word description for any typical Mumbaikar. The city which doesn't sleep, the city which lets you dream is how we know and hear about Mumbai. But Mumbai is much more than beaches and local trains.
From the cutting chai and street food in Mumbai to the extravagant and fancy cafes, bars and restaurants, the city is one of the best places to break your food fasts. Brace your taste buds for the roller coaster of flavors while you're in this city, no kidding!

Here's the list of top 40 items of Mumbai food and places you can absolutely not miss:
1. Cannon Pav Bhaji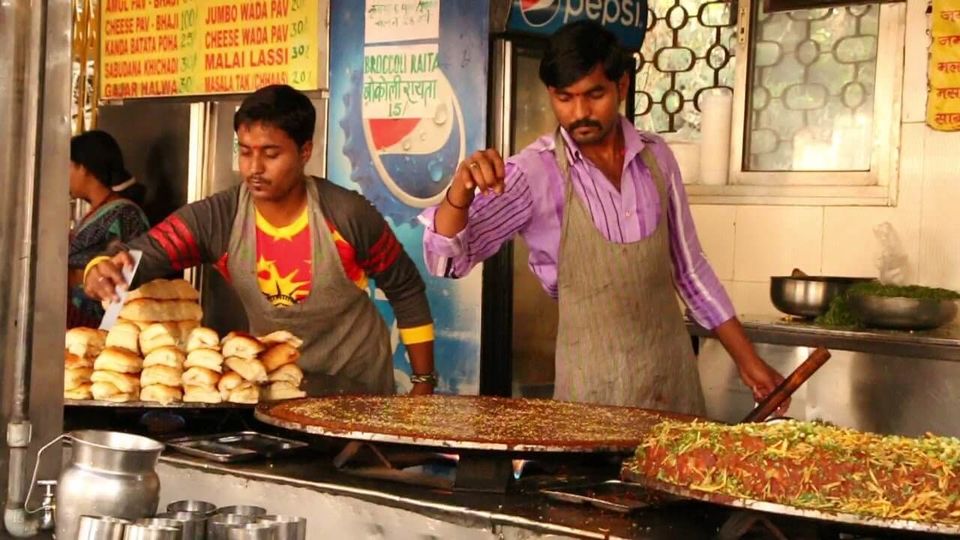 The perfect quick bites or breakfast while you're at the Fort Area is the stall serving the exclusive Cannon Pav Bhaji. The spicy bhaji and buns dipped in butter, the dish is extremely yummy and tastes best when eaten while it's freshly served. It doesn't matter whether you are rushing to work or looking for a pocket-friendly tummy filler, this place has the aroma which will drag you to the stall.
Where: Mahapalika Marg, opposite Chhatrapati Shivaji Terminus, Fort, Mumbai.
Price: Rs. 200 for 2 people
Can Also Have: Pav Bhaji, Jumbo Vada pav, Misal Pav
2. Chinese food at Mama Mia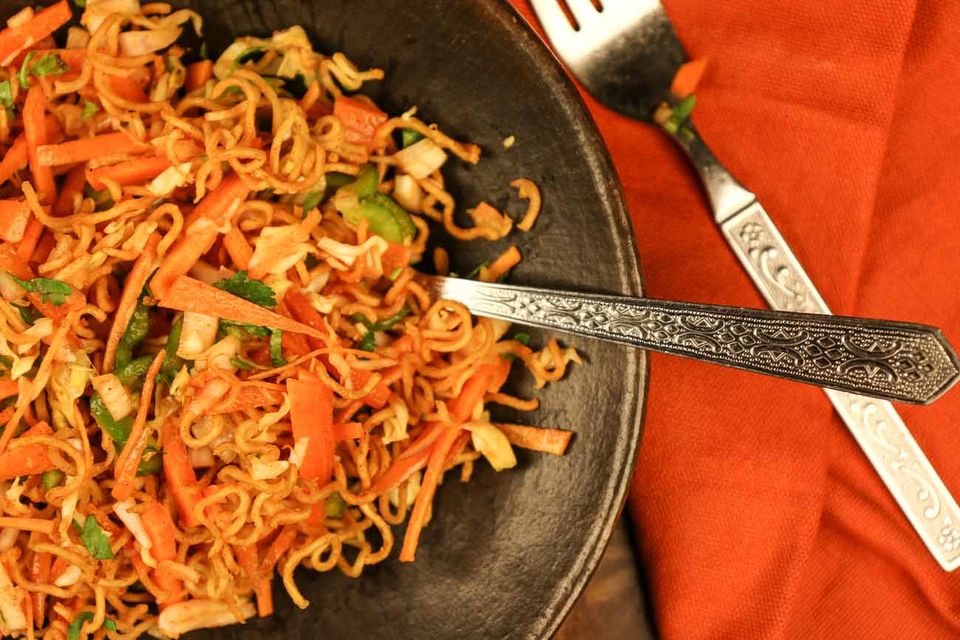 Mama Mia is a great place to have your brunch or lunch at. With its menu designed at the most affordable prices, the food and ambience here compliment each other. The place is best known for its Chinese items and pizzas.
3. Bademiyan ke Kebabs

With the finest kebabs in Mumbai, Bademiyan ke Kebabs has a huge fan following for its famous Chicken Tikka Rolls which are a perfect snack and quick bite. With a family recipe that has been followed from generations, this place is a kitchen on wheels, like a food truck. Popular for its seekh kebabs, this place is amongst the favorite late night food junctions.
Can Also Have: Baida Roti, Seekh Paratha, Kebabs
4. Cheese Pizza Pani Puri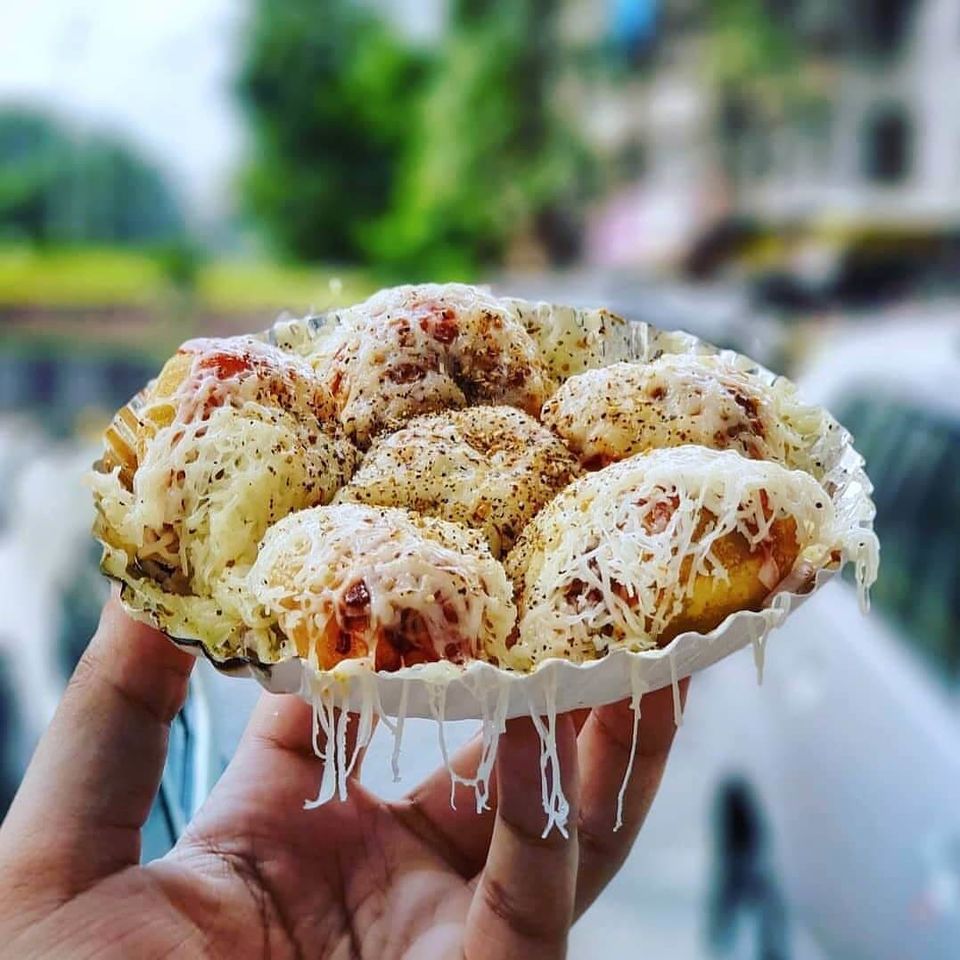 One of the most unusual combinations of flavors and dishes is the cheese pizza pani puri. Stuffed with cheese, vegetables, paneer, olive and corn and lots of sauce toppings, this exotic yet flavor-packed dish is quite exclusive. Largely loved by people, both pizza and pani puri tastes are the end result of this dish and you cannot miss tasting it at least once! Shreeji Stall should definitely be on your list.
Where: Shreeji Stall, 1, Sardar vallabhbhai Patel Road, Himmat Nagar, Borivali West, Mumbai, 400091
Price: Rs. 90/-
5. Sev Puri Sandwich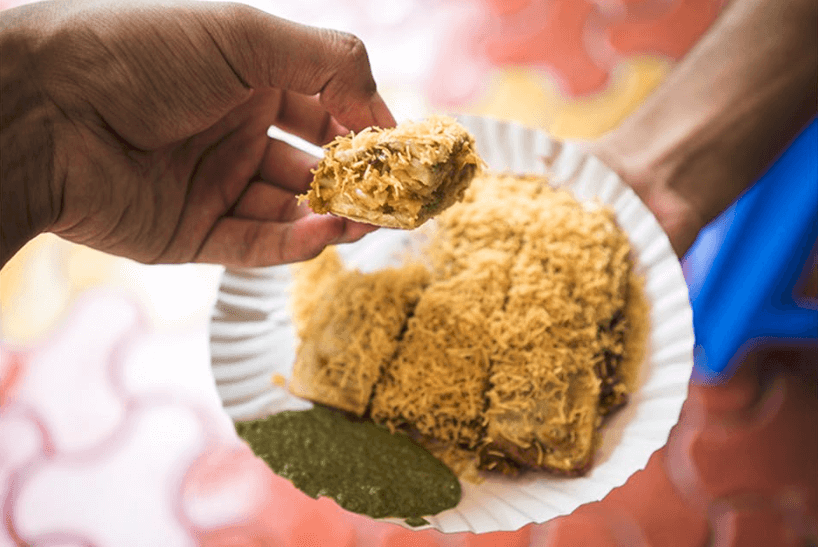 A regular looking grilled sandwich from outside, the Sev Puri Sandwich is stuffed with lots of cheese inside it. With the 6 pieces that come in a dish, this dish is a combination of the tastes of Sev Puri and Sandwich. With the very first bite, you will taste the papdi, sev and many chutneys that come in a Sev Puri. Topped with onions rings and chopped chillies, you're about to witness the best part of the sandwich.
Where: Gupta Chat Centre, Shop No 3,4, LBS market, Matunga East, Mumbai, 400019
Price: Rs. 70
6. Colorful Burgers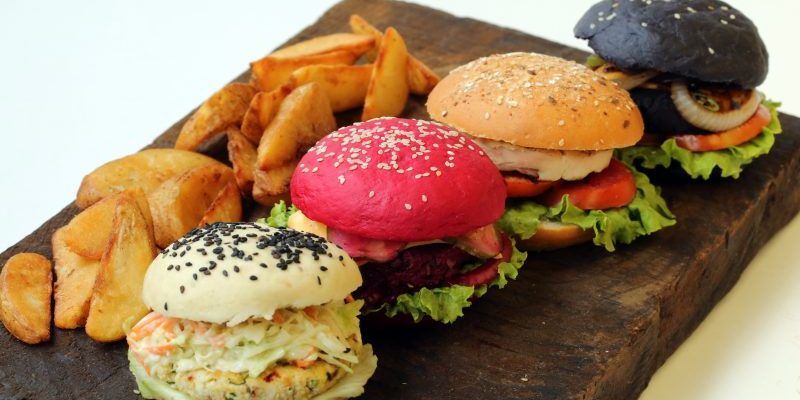 Ever wondered how a Rainbow burger would taste like? As weird and odd as it sounds, this colorful vibgyor burger is a must try for you. With the beetroot extract giving the juicy red color to the buns from Genuine Broaster Chicken in Andheri West and the unique edible charcoal burger which gives it a black colored bun from the Rolling Pin Cafe in Lower Parel is quite a thrill to watch and eat and your Instagram story.
The little yellow and pink burgers come from The Little Door in Andheri with the betroot extracts and turmeric coconut which gives them the vibrant colors and tints.
7. Hazara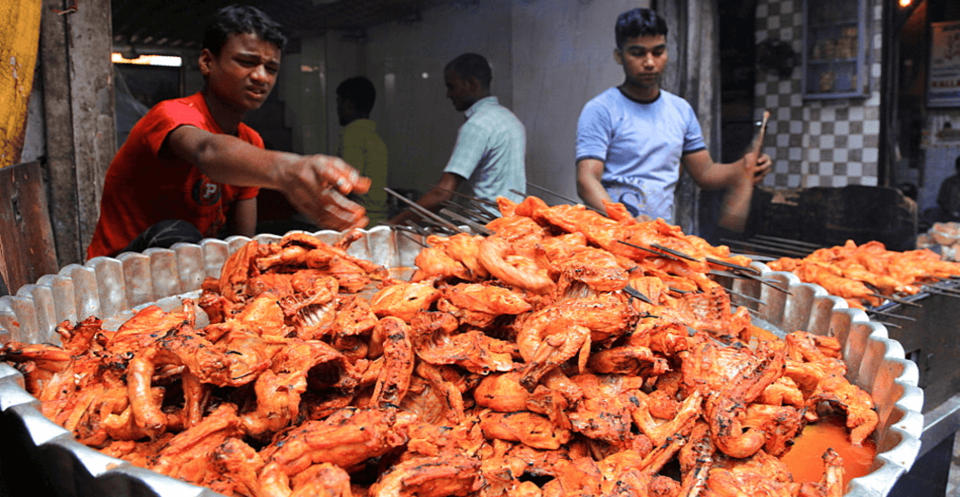 With the finest Prawn Koliwadas, Hazara is a great place for quick bites and snacks. With some of the famous items being Fish Koliwada, Murg Hani, Tandoori Chicken and Paneer Kulcha, this place is loved and visited by many in the Sion koliwada. Being one of the earliest restaurants in the area, the place is quite popular for these dishes, fish being its main item of pride.
8. Sushi Pizzas at PaPaYa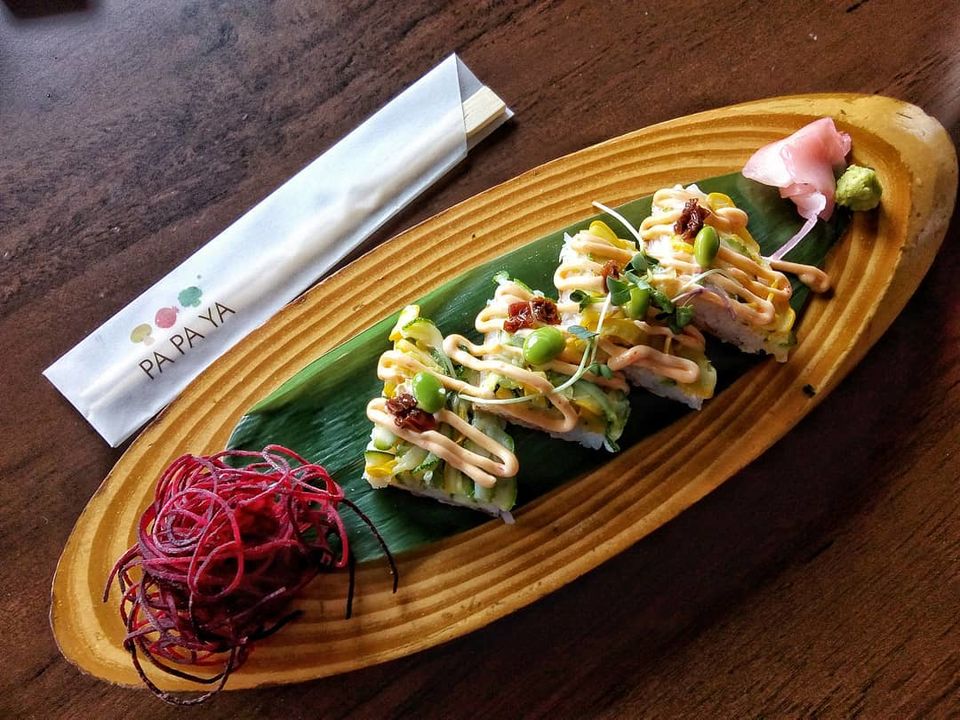 PaPaYa is known for its redecorated ambiance and unique menu all over Asia. It's Sushi Pizzas are quite a hit with a combination of 19 pieces which include Nigiri, Maki and Uramaki served on a special handcrafted wooden plate. From presentation to taste and flavors, this place is very different from the way the food enters your heart and stays there.
Can also try: Pork Belly Skewers, Miniature Sushi Burger and Crisp Lotus Stem Chips.
9. Olympia Coffee House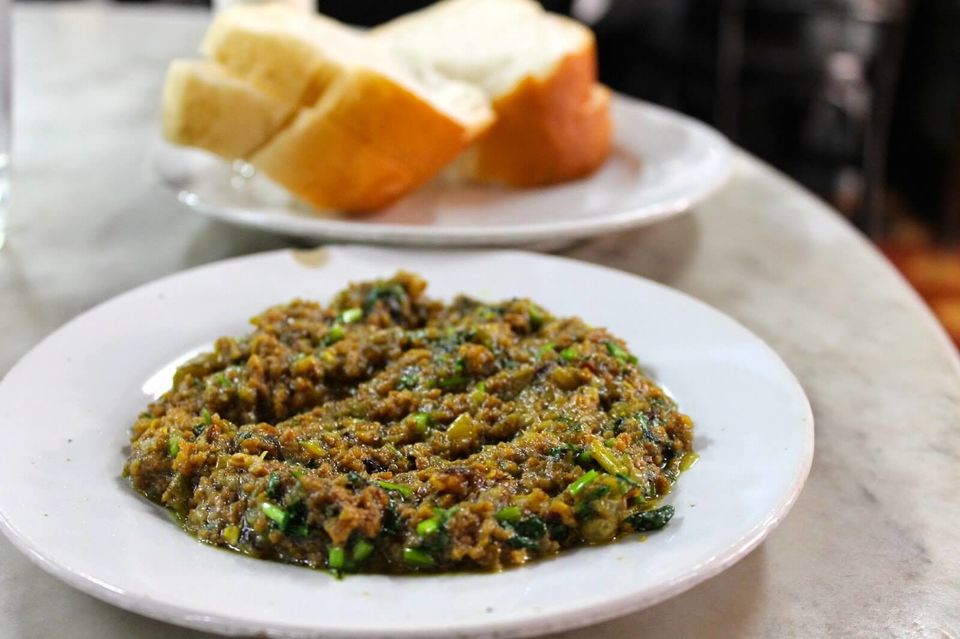 An ideal place for breakfast in the heart of Colaba is the Olympia Coffee House. Very popular for its fried minced meat served with garlic bread, and a cup of coffee, this place is the go-to for breakfast for many in this area. The Masala Kheema Pav is highly recommended on their signature style recipe and you must have it while you're there.
Where: Rahim Mansion, No.1, Shahid Bhagat Singh Marg, Scindia Society, Police Colony, Apollo Bandar, Colaba, Mumbai, Maharashtra 400039
10. Bachelorr's

From your sweet tooth cravings to your late night bites, this place has it all for you. A very famous and highly visited place is the Bachelorr's in Mumbai which, hands down, has the best juices, shakes and ice creams. From the delicious cream and strawberry milkshake to the Sitaphal ice cream, black gold premium and lychee juice, this is your go-to after a heavy dinner or late night cravings.
Where: 45, Ext. Sattar Sea View, Chowpatty Sea Face, Road, Mumbai, Maharashtra 400007
11. Sitaphal Falooda at Haji Ali Juice Centre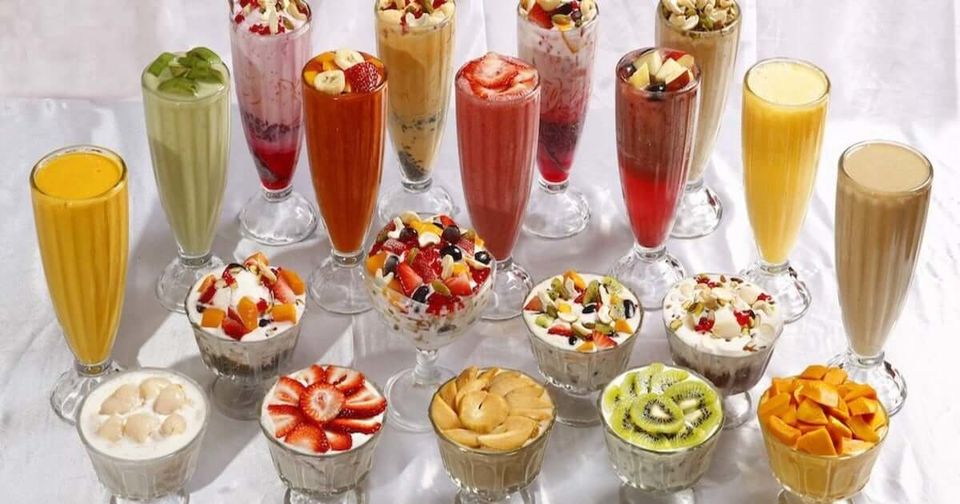 Particularly enjoyed by the travelers who are up for some late night quench, the Haji Ali Juice Centre is very well known for its quality and flavours of juices available here. Their specialty is the Sitaphal Falooda and Cream. You can also try the Jain Pizza and the Mozzarella- Schezwan Roll while you visit the place.
Where: Lala Lajpatrai Marg, Haji Ali junction, Near the entrance to Haji Ali durgah, Dargah Rd, Mumbai, Maharashtra 400026
12. Cheese Burst Vada Pav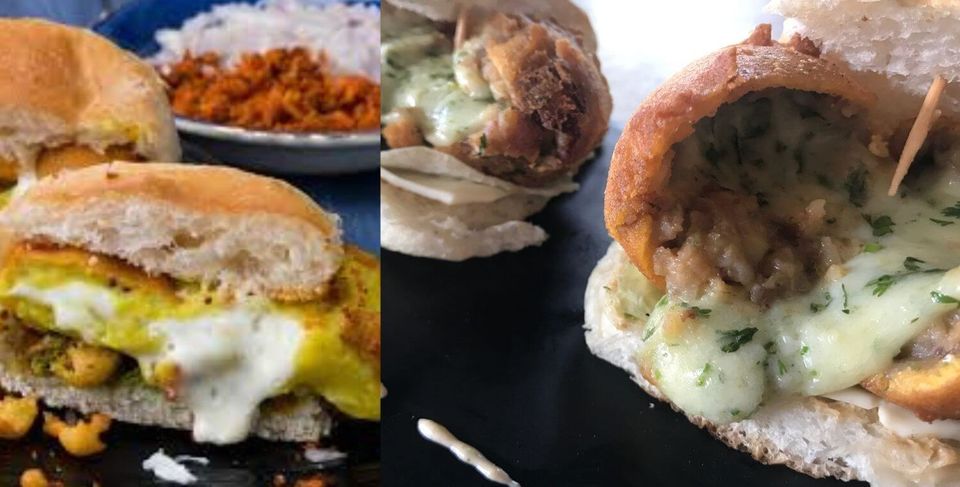 Imagine The first bite of your vada pav leads you to a mouth full of dripping cheese and stuffing! Made up of potato, beans, jalapeno and chipotle, this vada pav stands out because of it's cheesy-ness literally! Hurry up, this exclusive yumminess is only available from 12 noon to 7 pm.
Where: Hungry JD's, link road extension, Borivali West Mumbai, 400091
Price: Rs. 150
13. Joey's Pizza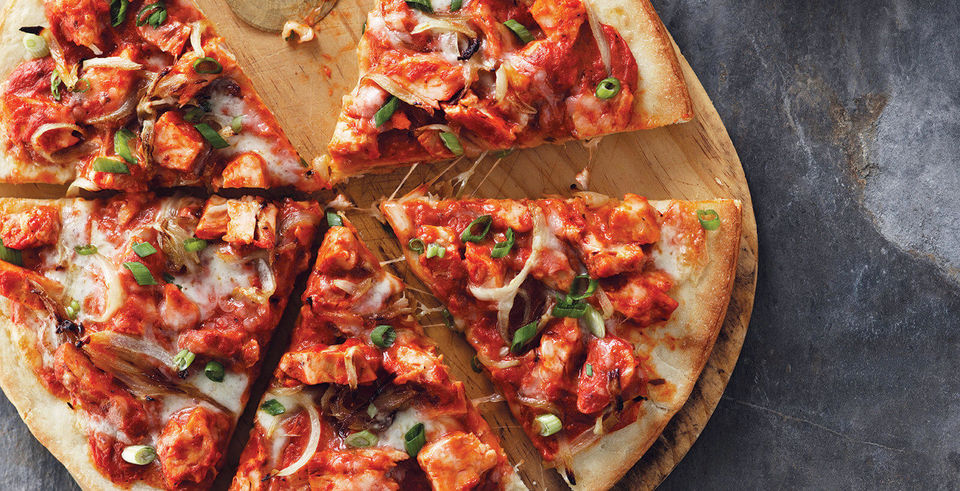 The best places in Malad, West is Joey's Pizza which serves the best pizza in an American style. Inspired by the insane fan followed American series F.R.I.E.N.D.S, this pizza has the heart of many fans as well as pizza lovers. So while you're roaming around in Malad, make sure you stop by to have lunch and order one of Joey's special.
Can also try: Spicy Keema pizza, China gate pizza, Cheese Garlic Pizza, Tornado pizza
Price: Approx. Rs. 700 for two.
14. Malai Kulfi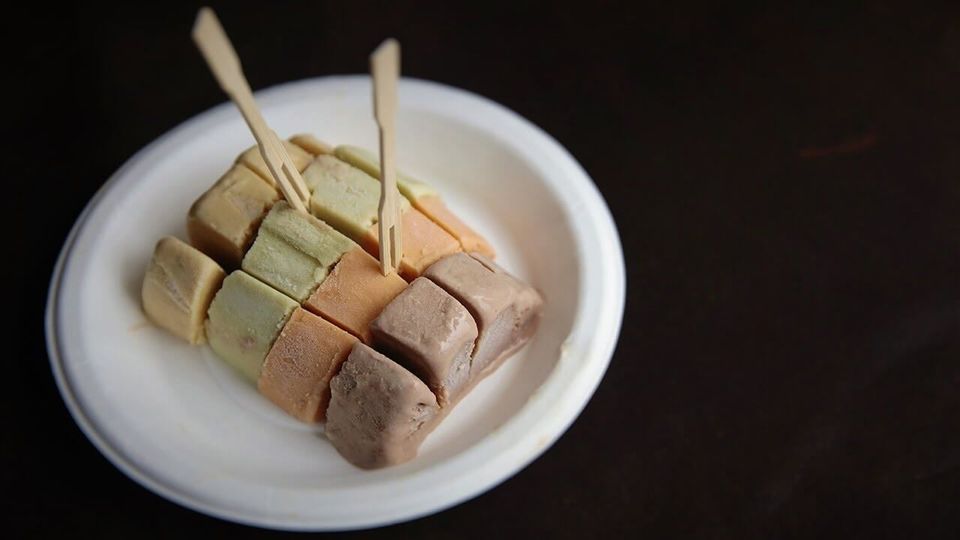 After a tiring day when you're looking for some peaceful time, sitting at the Marine Drive at night, an ideal dessert is to try the Malai Kulfi at Kapoor Kulfi. The texture and the toppings of the kulfis here will leave you in a food-heaven-state of mind, legit. Near the Marine Lines, this place surely has my heart for the flavors and the pocket-friendly rates.
15. The Parsi Touch at Kyaani and Co.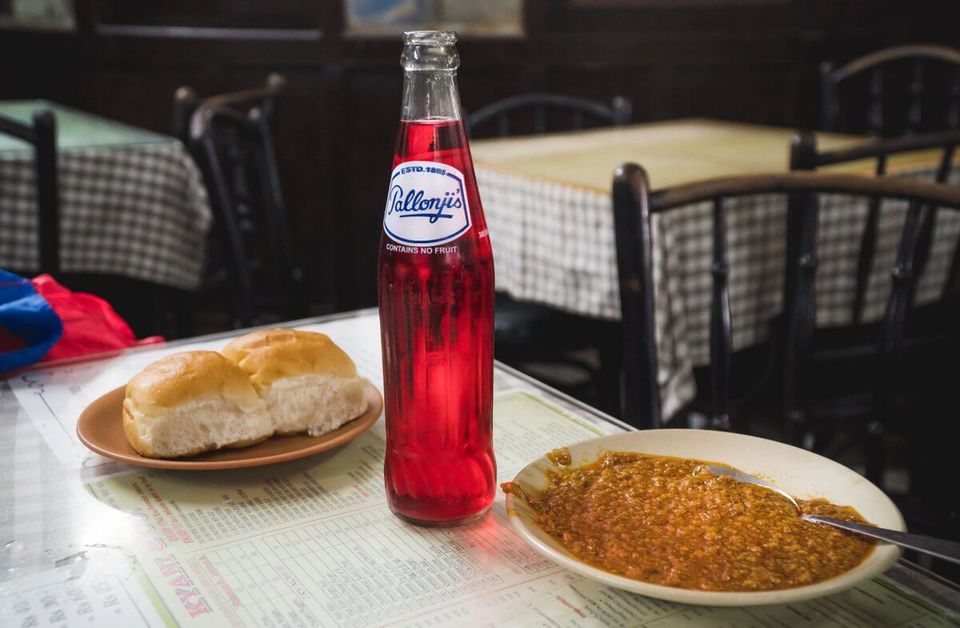 This place is becoming quite trending these days because of its attractive snacks and refreshers. A glass of chai with butter/jam muska bun is always a favourite go-to for many. Along with the desserts and baked goodies, the jujubes are a common crush of many.
Can also try: Chocolate mousse, Rose jelly, Scrambled eggs, Khari
16. Swati Snacks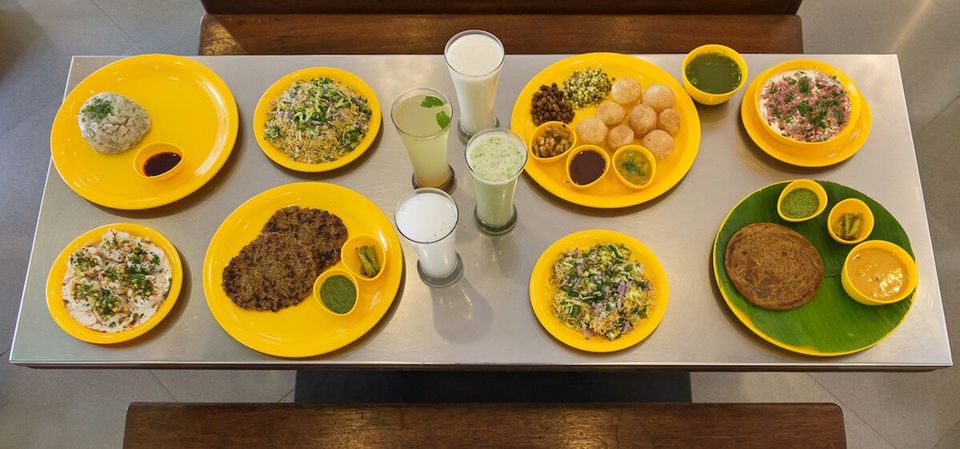 Here's a one-stop solution to your chat cravings! This place is famous for the variety of chats available and the amazing taste of it which brings your back again and again. Dahi Batata Puri and Dabeli are the regular hits of this place.
Where: 248, Estate, Opp. Bhatia Hospital, Tardeo, Mumbai, 400007
17. Batata Vada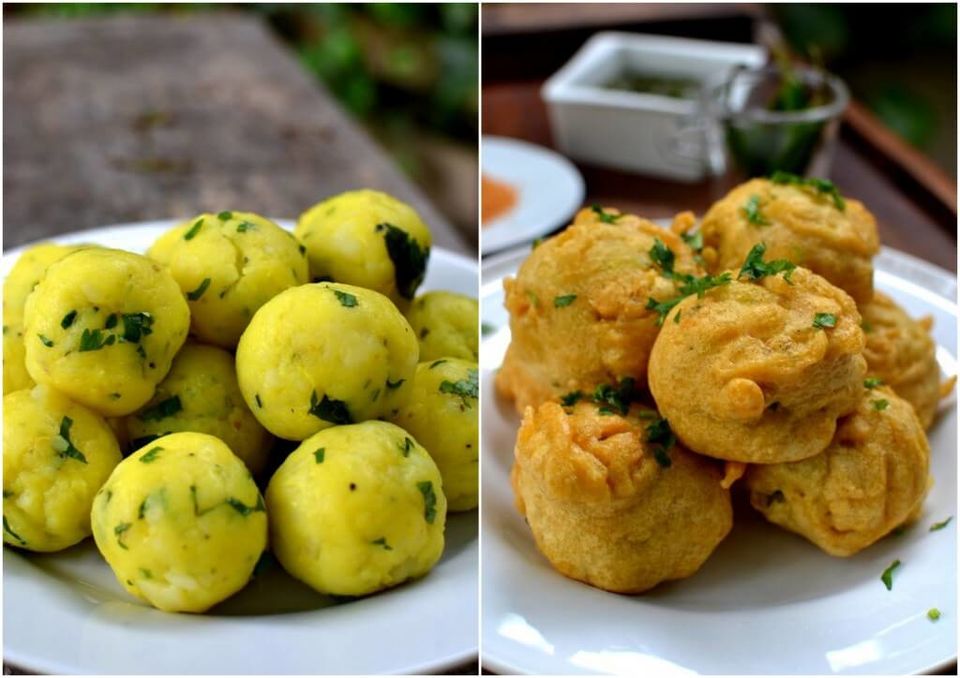 One of the classic dishes of Mumbai is the Batata Vada. There is something so peculiar about the street batata vadas here, it's almost as if they do not exist anywhere else in the world. Mashed boiled potatoes with green chillies, ginger, garlic, lime juice, and fresh coriander makes one go "slurrp". The green chutney that it is served with is the cherry on top. These are available on most of the street stalls and restaurants.
18. Kheema Pav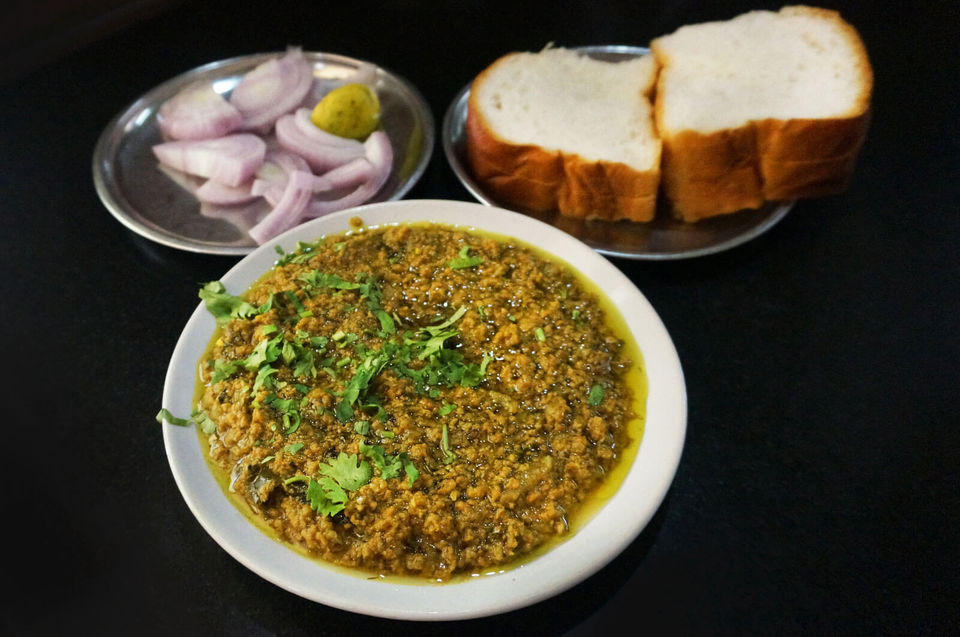 Gulshan-e-Iran is one of the best street food places in Mumbai for its unbelievably cheap prices and extremely delicious food. Kheema pav, with many other famous items like chicken tikka masala, garlic naan, firni, etc. , this place has the local touch of the city's taste. The place is so pocket-friendly that you can eat your heart out, not worrying even tad bit about the billing amount.
19. Samosa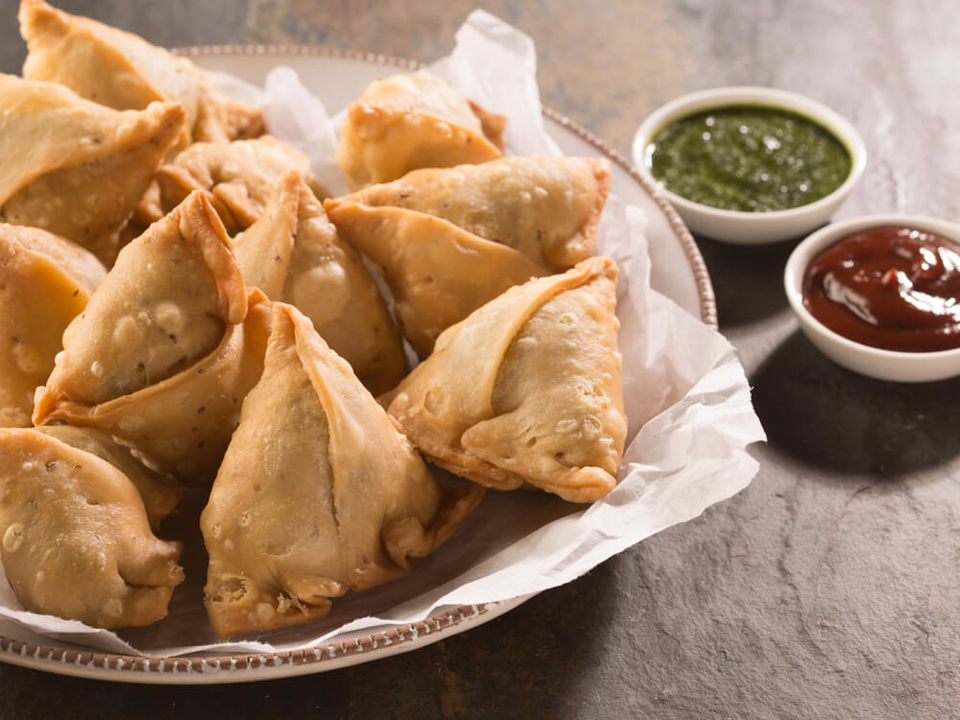 With a delicious filling of spiced potatoes and peas with a crisp outer layer, samosas are an all time favorite. Whether it's brunch or lunch, breakfast or snacks, people never say no to samosas. They're commonly available and a famous dish of the city and a go-to resort to many hungry bellies. There are flavors to it too, like the mawa samosa, plain samosa, etc.
20. Chinese Thali at Sahibaan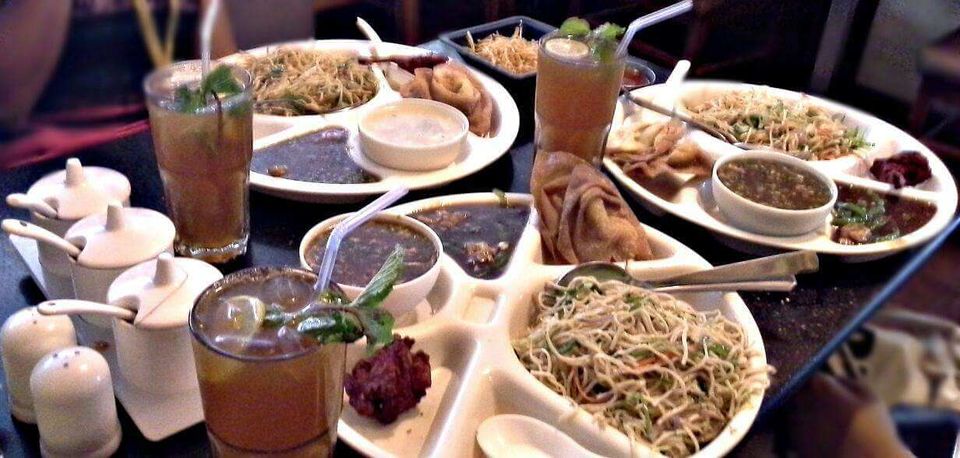 With the famous Chinese soup to the starters and main course, this place Sahibaan is a treat for the Chinese lovers. With a great quantity and affordable prices, the Chinese thali here is very popular and preferred. While the soups are not to be missed upon, you can also try chicken shashlik sizzler and prawns hot garlic sizzler.
Where: 23, Carlton Court, Turner Road, Opp. Axis Bank, Bandra West, Mumbai, Maharashtra 400050
21. Khichdi at Soam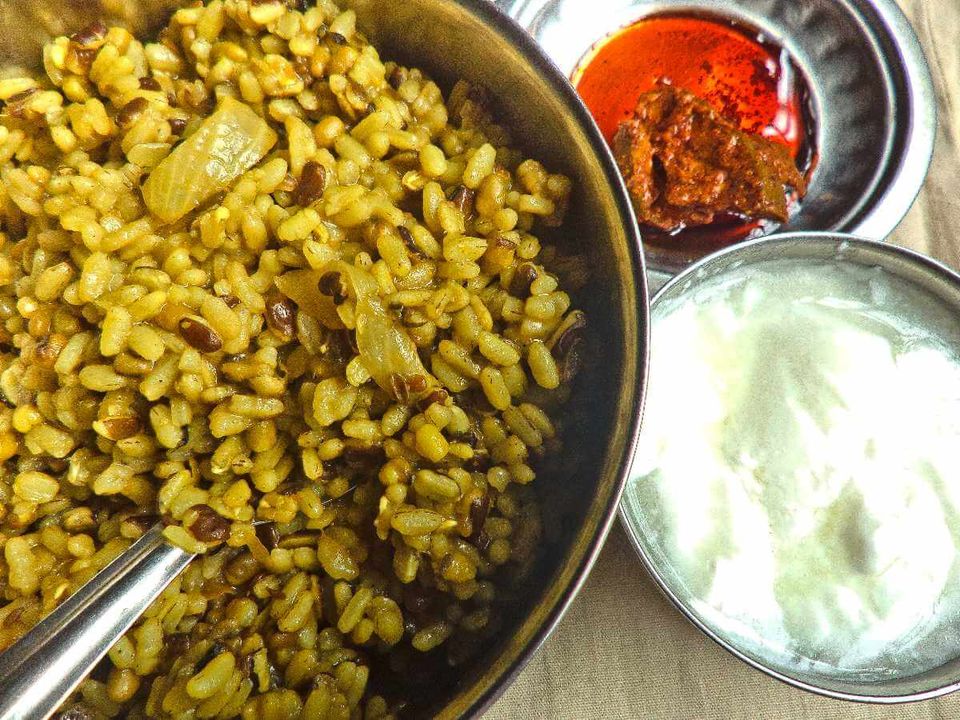 The place in Gurgaon Mumbai is known for the variety of the simple dish, Khichdi, offered here. The four types are, Sabudana khichdi, Palak phada ni khichdi, Moong dal ni khichdi, and Masala fada khichdi. You can also try the farsan platter and the malai malpua while you're here.
Where: Ground Floor, Sadguru Sadan, Babulnath Rd, Babulnath, Chowpatty, Girgaon, Mumbai, Maharashtra 400007
22. Gurukrupa Sandwich and Franky Corner, Sion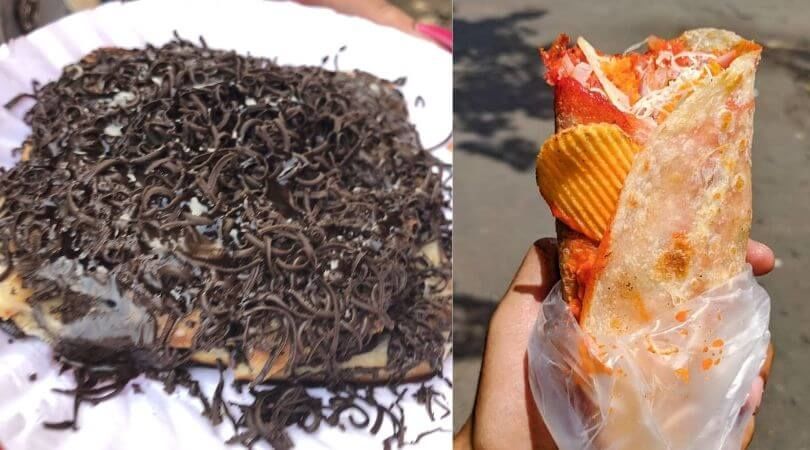 With their specialty in samosas and chola, Guru Krupa is very popular and almost 40 years old now. This place is liked by many and is preferred for casual dining and breakfast at times. Priced at just Rs. 37, the delicious samosa and chole are worth waiting in the queue.
Where: TV Chidambaran Marg, Air Force Quarters, Jay BharatMata Nagar, Sion East, Sion, Mumbai, Maharashtra 400022
23. Green Pav Bhaji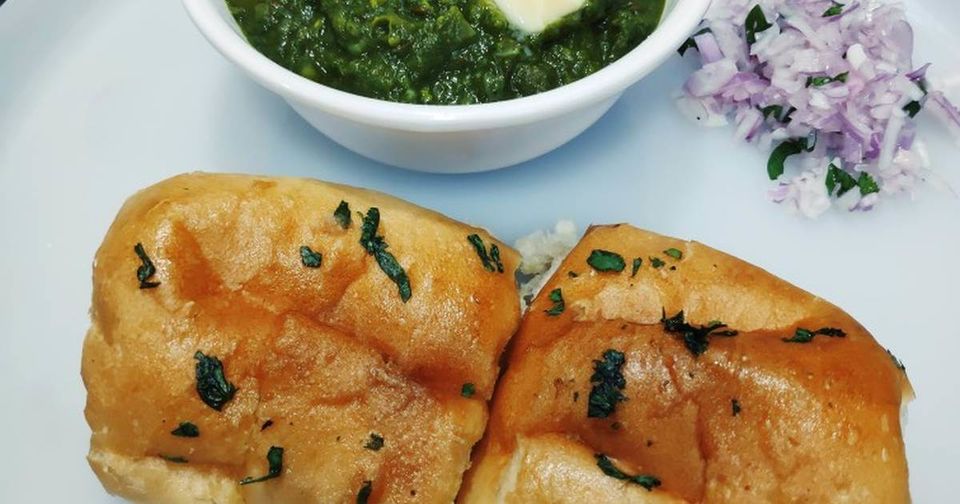 Green pav bhaji is definitely the new cool at the Big Belly Cafe. Tasting almost the same and yummier than the Red Gravy, this green gravy bhaji is quite trending now.
The farm fresh pav bhaji in their menu is what you got to order. At many places, the buns are cut in small pieces and tossed and served with butter and chilli powder on top which gives an amazing taste along with the bhaji. It is quite affordable too.
Where: Shop 9, 10, 11, SVDD School Compound, Hinghwala Lane, Ghatkopar East, Mumbai
Price: Rs. 190/-
24. Ice cream tacos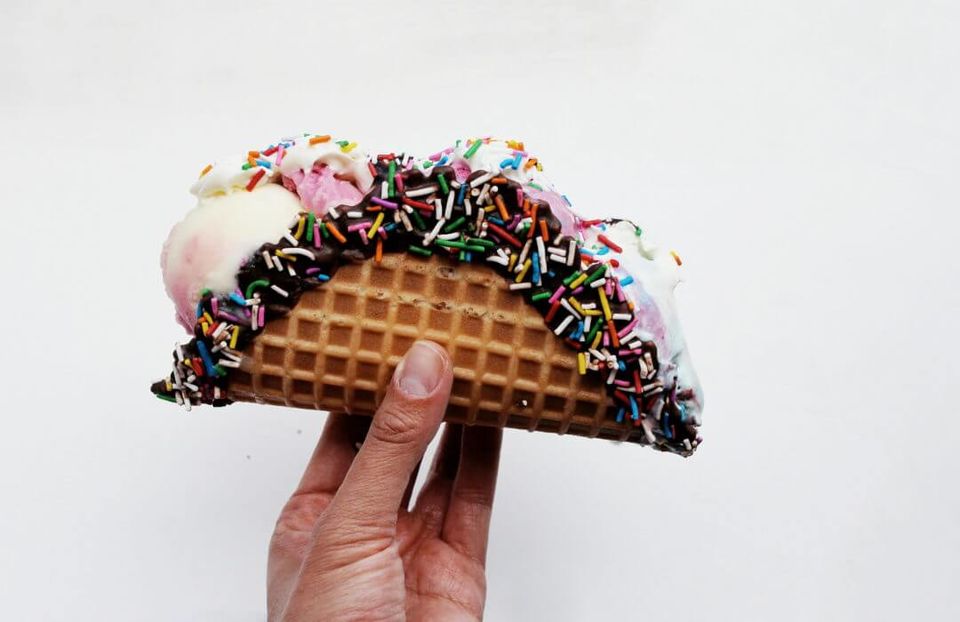 Who doesn't like ice cream, right? But also, who is bored of having the same type and flavors of ice cream? Froozo in Malad is all prepped up to get you on your feet while deciding what to eat!/span>
The crazy combinations like Pina Colada, the Indian Eight, Brownie Affair, etc along with the ice cream made live will have your heart set here. What makes it special is that you can add a taco to any of your chosen ice cream with a cost of Rs. 29 and make it a Taco Ice Cream!
Where: 3, New Link Rd, Malad, Ram Nagar, Malad West, Mumbai, Maharashtra 400064
25. Vodka Pani Puri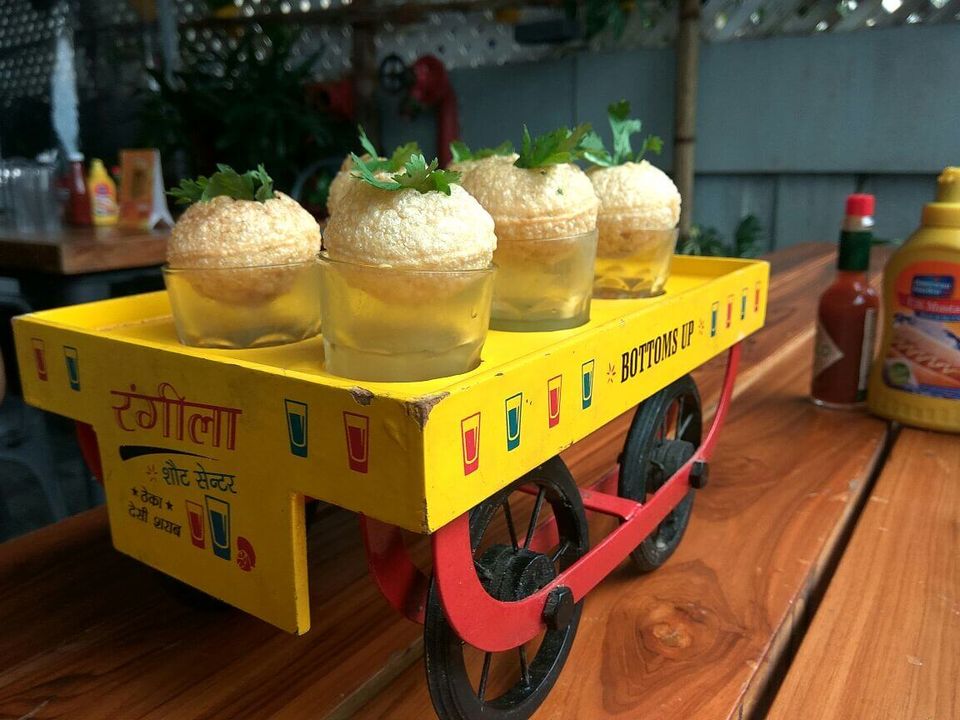 Spicy Pani puri shots in vodka glasses will get your right in the "feelzzzzz". Satisfying your pani puri craving in a new style than the traditional stalls sounds interesting to try. A total of 6 glasses are served with the puri filled with the potato filling on top of the glass and the glass half filled with the chutney of your choice; tikhi (spicy), meethi (sweet and sour) or both.
Where: Shop No. 30/31, Link Plaza, Next To Punjab & Maharashtra Bank, Oshiwara, Andheri West, Mumbai, Maharashtra
26. Ice cream biscuits at K. Rustom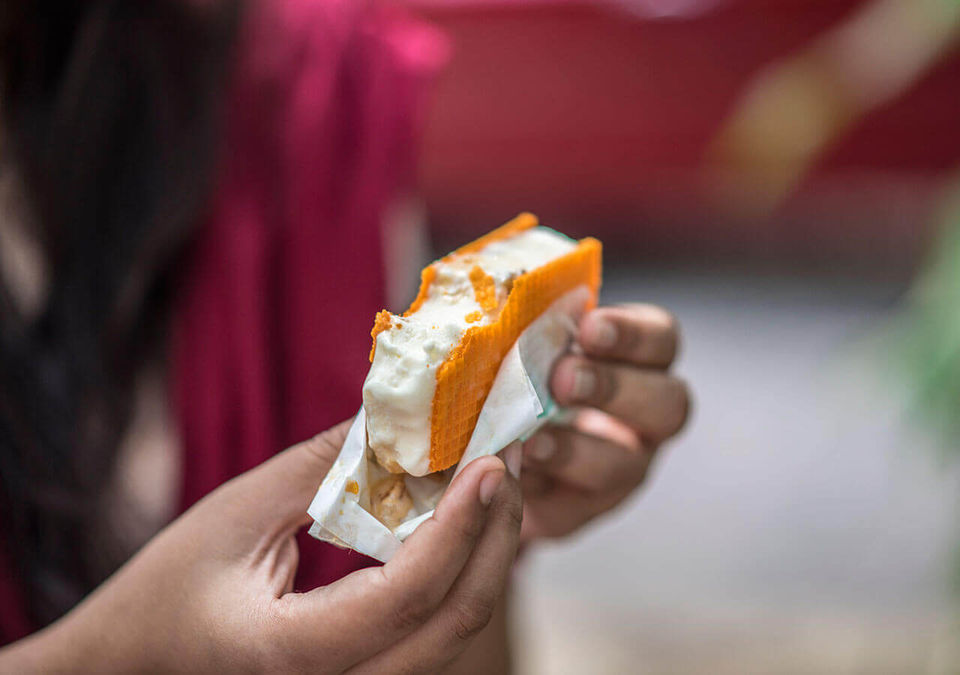 The Mumbai Street Food Guide would be incomplete without mentioning K Rustom and its ice cream fans! Apart from chocolate, strawberry, and raspberry, there are a variety of flavors like black currant, coffee and kachi keri which are favorite to many.
Do not miss out on: Almond crunch and Raspberry.
Price: Rs. 150 for two. (approx)
Where: 86, Veer Nariman Road, Churchgate, Mumbai, Maharashtra 400020
27. Malai Gola, Ghatkopar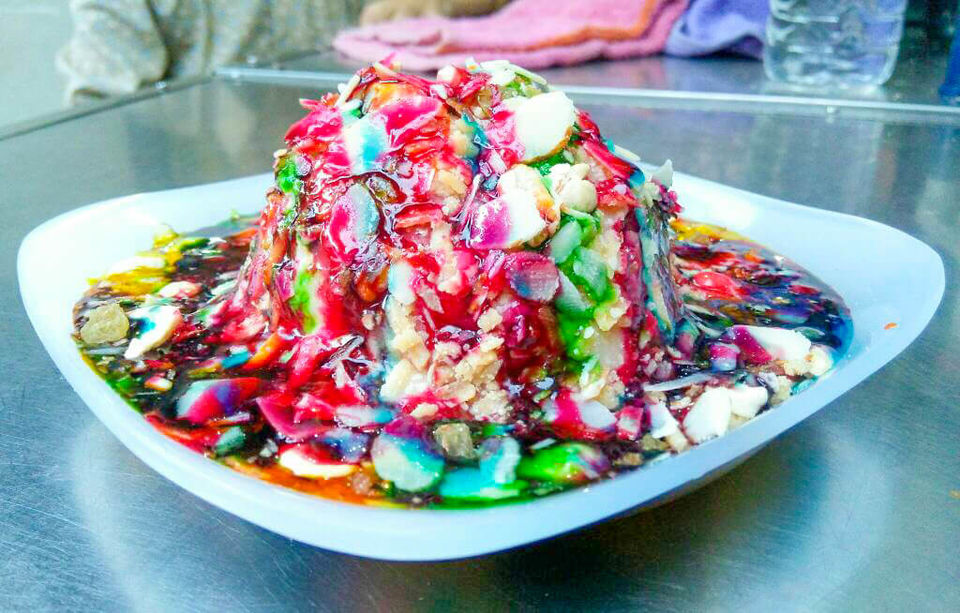 With the heat and humidity making it a struggle to roam around the streets of Mumbai, an iced dish is the best way to go to. Pooja Malai Gola has the best gola in Ghatkopar. Stick golas or ice dished, the flavors here are so incredibly slurrpy, they're worth a try. Apart from the classic Malai Gola, you can also try the Deluxe Malai gola with added toppings.
28. Cheese burst dosa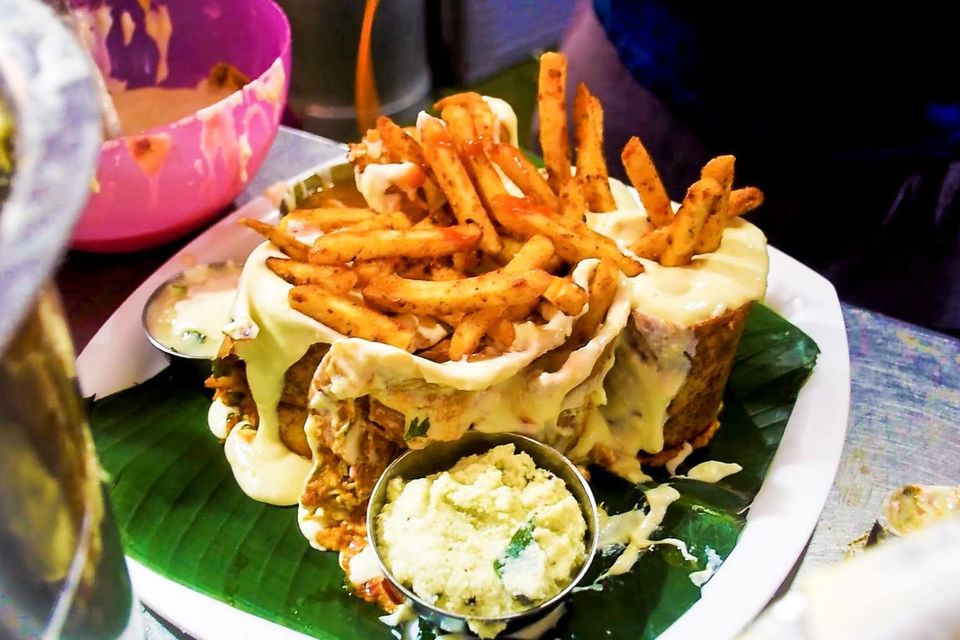 The Ghatkopar Khau Galli has a lot in store for you so you better come with an empty stomach. Just when cheese burst pizza and cheese burst vada pav weren't enough, the city brought up cheese burst dosa too. Dosa rolls, either plain or with stuffing of your choice, are trenched in cheese completely. The cheesy bite of the rolls dipping them in the south indian chutney and sambhar are a treat.
Can also try: 4 Cheese Pasta
Where: C-WING, RB Mehta Marg, Sindhu Wadi, Ghatkopar East, Mumbai, Maharashtra 400077
29. Masala Khichiya Papad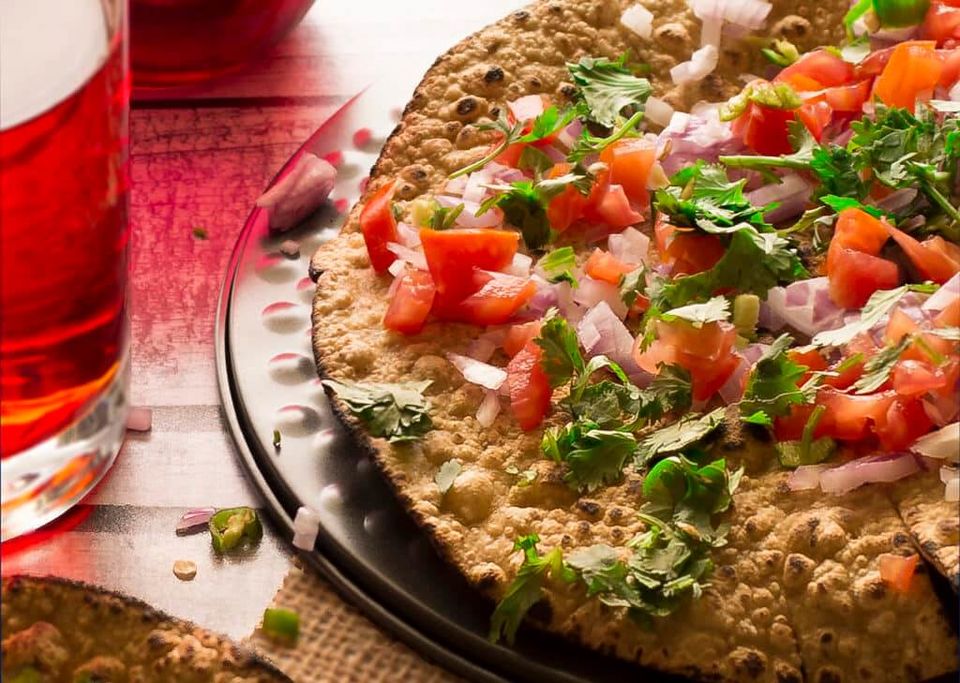 Topped with cheese and paneer, khichiya are an all time go to for many hustlers in Mumbai. The special masala khichiya papad is extremely yummy and topped with various veggies and toppings of your choice like sev, raw mango pieces, fresh coriander, etc.
Where: 2nd stall, 3rd Agyari Lane to Khara kuwa, Zaveri Bazaar.
29. Akuri on toast
One of the greatest parsi breakfasts is the Akuri on toast. It is usually made by scrambling eggs with onions, tomatoes and chilli powder. This recipe differs from people to people as they usually customize it according to their taste.
Where: Jimmy Boy, 11, Vikas Building, Off Horniman Circle, Fort, Mumbai
30. Zhunka Bhakar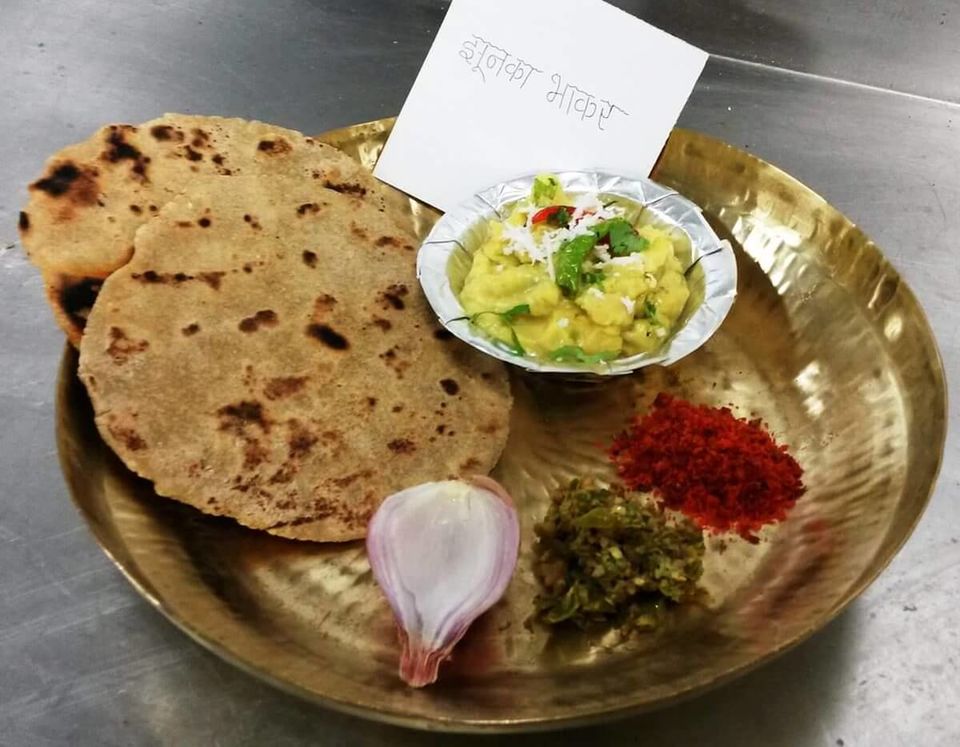 Traditionally made with chopped onions tempered with mushroom seeds, and kadi patta leaves, it is mixed with chickpea flour and is dry. It was a staple diet for many of the common man. It is deeply rooted amongst the middle class and working class people of the city. You can try this dish at the stalls opposite to the CST and BMC headquarters.
31. Bombil Fry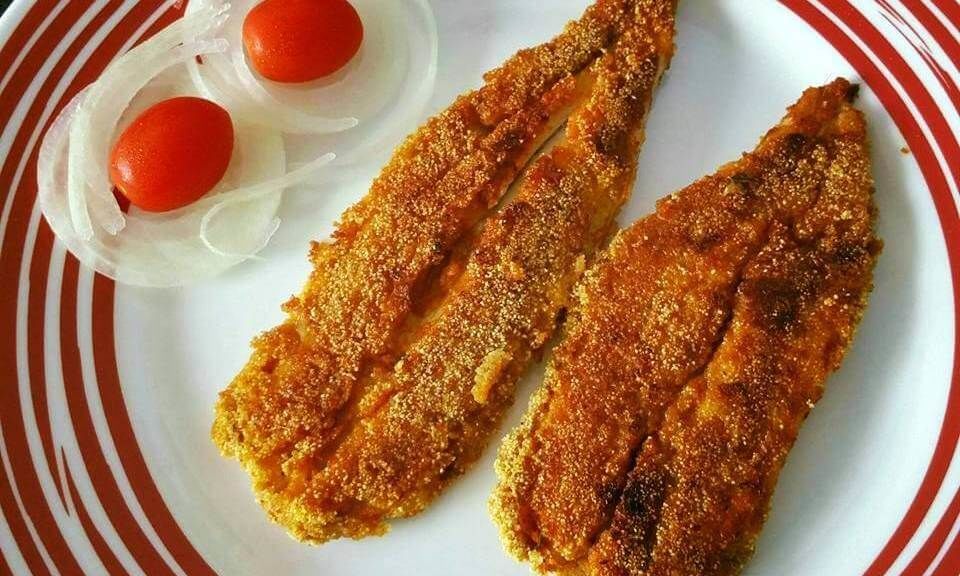 A fisherman's favorite, Bombil is also called Bombay Duck which is a type of Fish, ironically. It is crunchy on the outside and soft on the inside. It can be eaten as a starter or a main course.
Where: Gajalee Restaurant, Mumbai
32. Pani Puri at Elco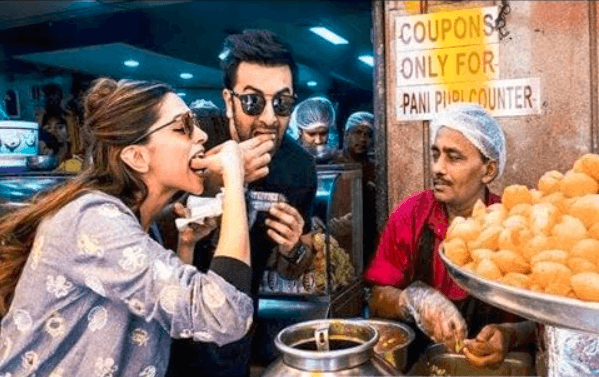 Famous enough, bandra is always busy with the flock of foodies coming in and going out. Elco is evergreen when it comes to the waiting lines but it definitely is worth the wait. With the right blend of the chutney and pani and the onions and sprouts, this place has the most amazing pani puri in the area.
Where: 2/A, Elco Market Hill Road, Bandra West, Mumbai, Maharashtra 400050
33. Kebab at Salim's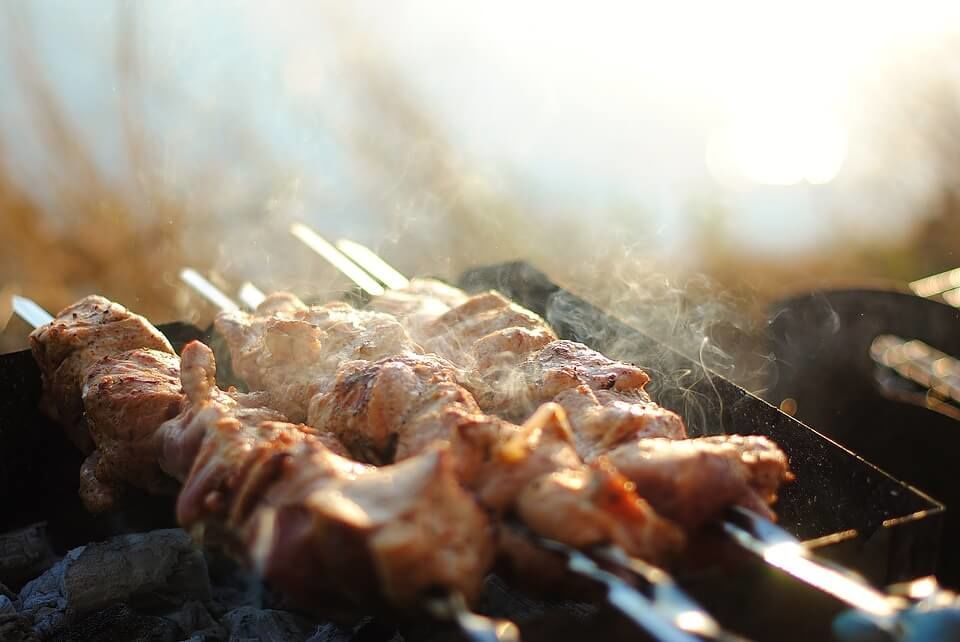 The questions of your hungry belly has its answers at Salim's. From juicy chicken tikkas to the reshmi kebabs, and barbequed chicken with the green chutney, this place is an underrated hit. You can also prefer chicken rolls and wraps with the roti and the stuffing which tastes like meatballs of heaven.
Where: It is a small stall opposite St. Andrew's Church on the Hill Road
34. Sabudana Vada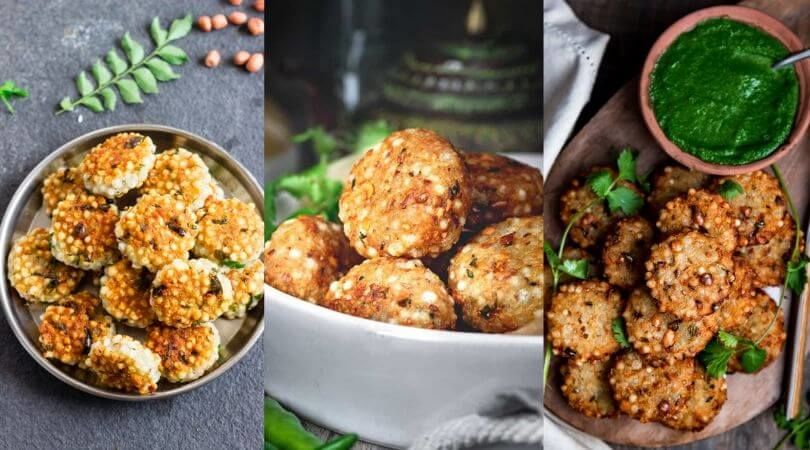 Most preferred at the time of the fasts, sabudana vada are another mumbai local hit which are chosen and loved by many. Many stalls and even restaurants are always stocked with these. With the sabudana and crushed boiled potatoes and lemon coriander leaves, it is a really yummy dish to try in the evening or during breakfast.
35. Chocolate Ice cream Sandwich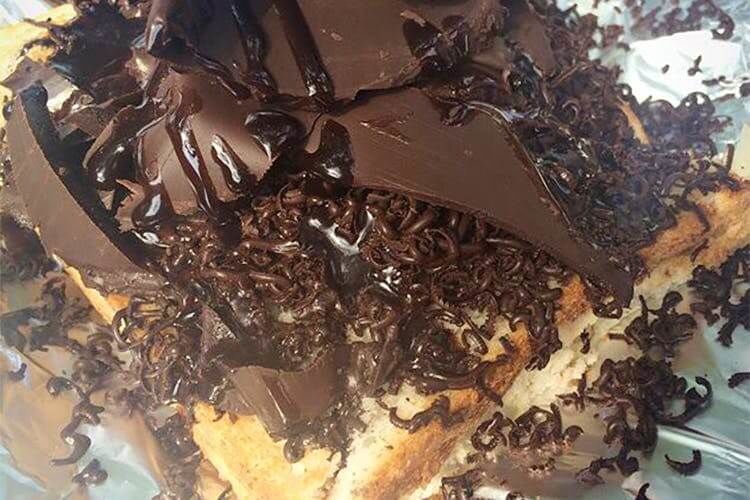 Imagine taking a bite of a sandwich and feeling the chocolate sauce and chocolate chips in your mouth. Heaven-like, isn't it? Well, the chocolate sandwiches are quite popular everywhere but it becomes a hype in summer when the ice cream on top of the bread and some Nutella or Hershey's serum makes it a yummy dessert.
Where: Subhash Sandwich stall, opposite podar college, Matunga East.
36. The Roller Coaster Ice Cream!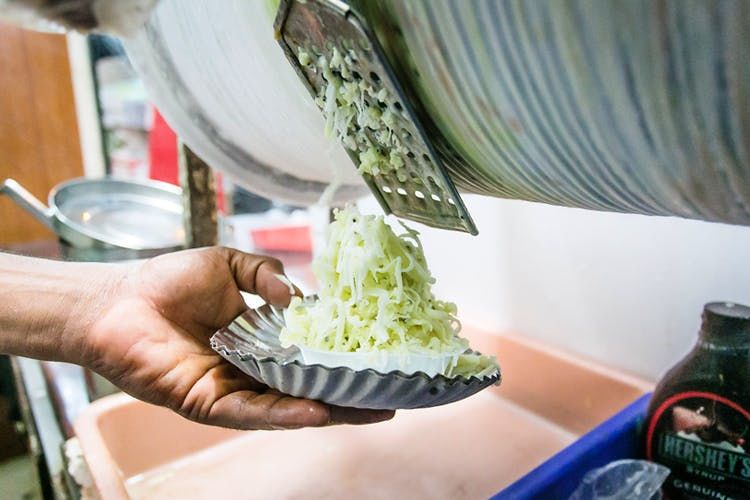 Yep, it IS as fancy as it sounds! This unique ice cream machine in the Ghatkopar Khau Galli has all the snapchat stories taken. Chikoo is a suggested flavour here but you may try any of your choice. A huge spinning machine is installed in the stall which keeps rotating and the ice cream is extracted of it.
Where: Shop No. 1, Vallabh Baug Lane, Khau Gali, Ghatkopar East, Mumbai, Maharashtra 400077
37. Pizza Dosa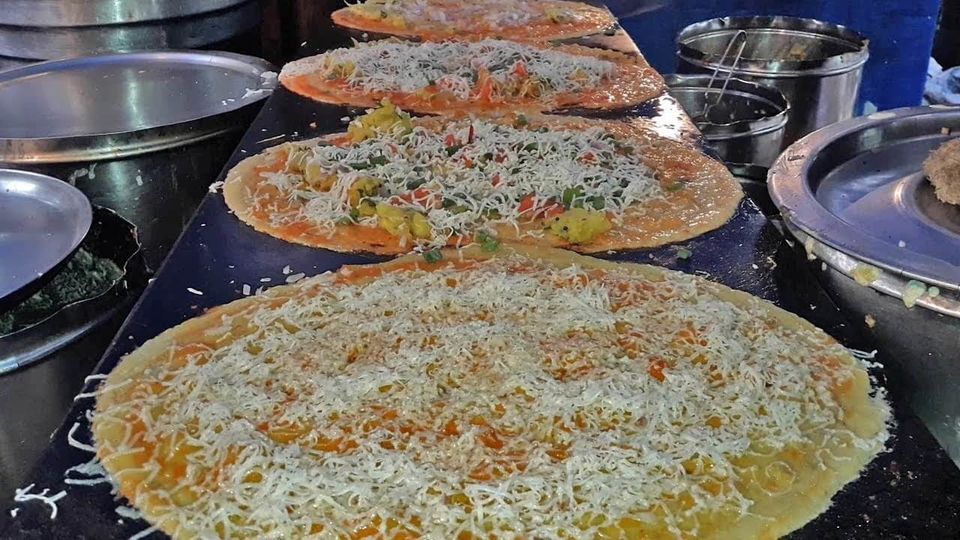 Who is up for their two favourite dishes to be combined in one? To solve your Pizza vs Dosa dilemma, we have a dish bringing both to you. The dosa base and the pizza toppings with lots of cheese will bring you back to it, for sure!
Where: Anand Stall, opposite Mithibhai college, Vile Parle West
38. Pudla Sandwich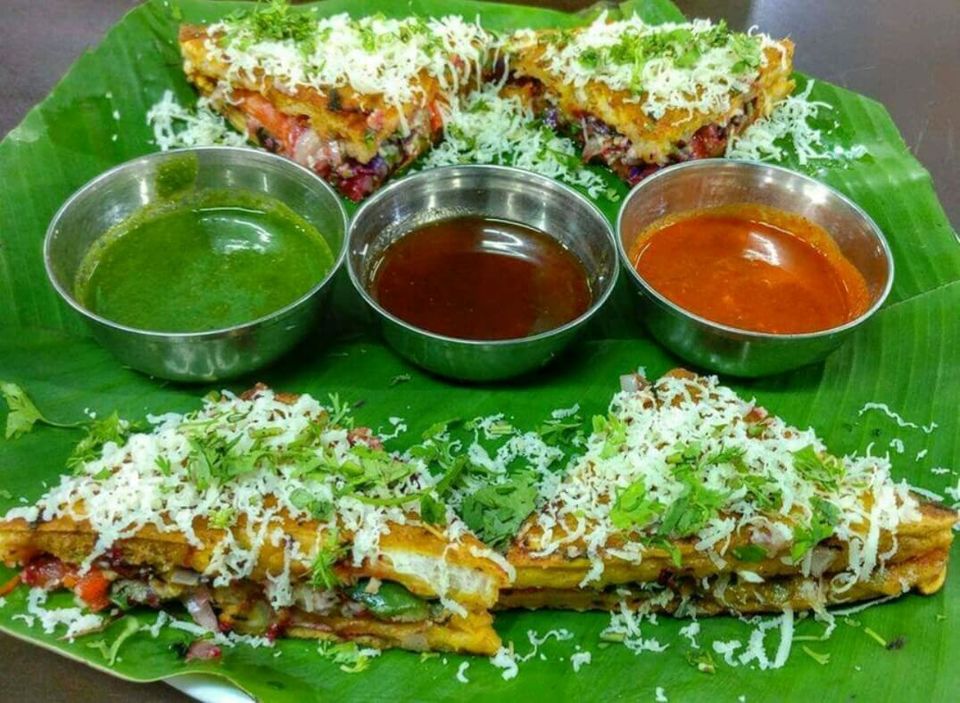 Unusual sandwiches are a thing in Mumbai. This one's just another one with a normal sandwich with a Pudla in between. Filled with veggies or the cheese chutney combo, you can have your favourite sandwich clubbed with the Rava Pudlas. These are available in many sandwich shops and stalls on the streets.
39. Kanda Poha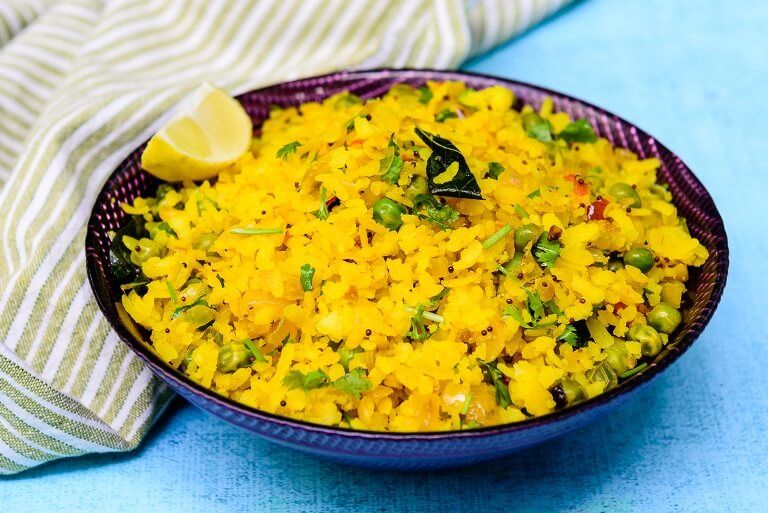 Being in Mumbai, Maharashtra, if you didn't eat Poha in your breakfast, you didn't eat anything. Kanda Poha is one of the most basic and staple breakfasts in the city. The flaked rice or poha are mixed with the green chillies, mashed potatoes and onions with other basic spices making it a yummy breakfast. You can also add the Ratlami Sev which are a bit spicy on top of it to add to the taste.
40. White Biryani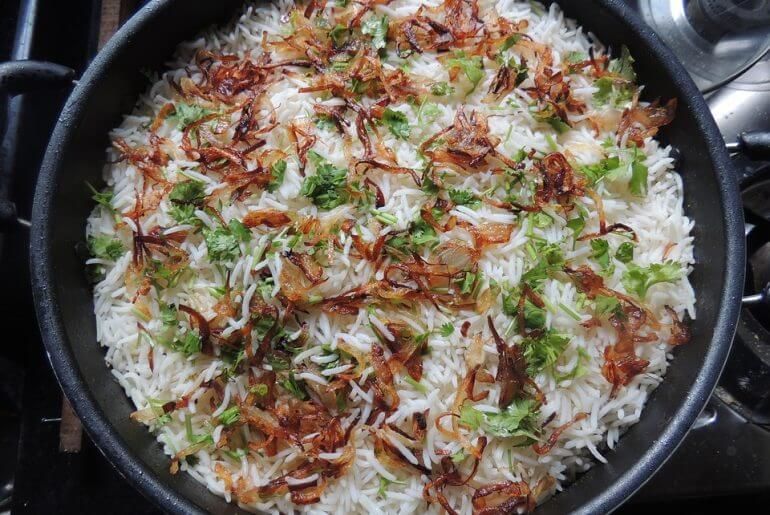 Biryanis are an all-time favorite, aren't they? Made with curd and cashew paste, the delicious white biryanis are the best way to end your day with. The best siders with this can be the famous shammi kebabs or the hugely popular chicken sanju baba.
Where: Hotel Noor Mohammadi, 179 Wazir building, Abdul hakim Chowk, Bhendi Bazaar, Mumbai.
Price: Rs. 400 for two
If this isn't it then you can try out street food events in Mumbai where you can taste the best street food in the city. You can even take a guided street food tours in Mumbai and get a better experience of the local places and tastes of the city.