Being a Delhiite, it is tough to keep me away from street food. No matter which part of India I am in. And so my recent visit to Bengaluru was no different, where I went on street food exploration and surprisingly the city impressed me with the options.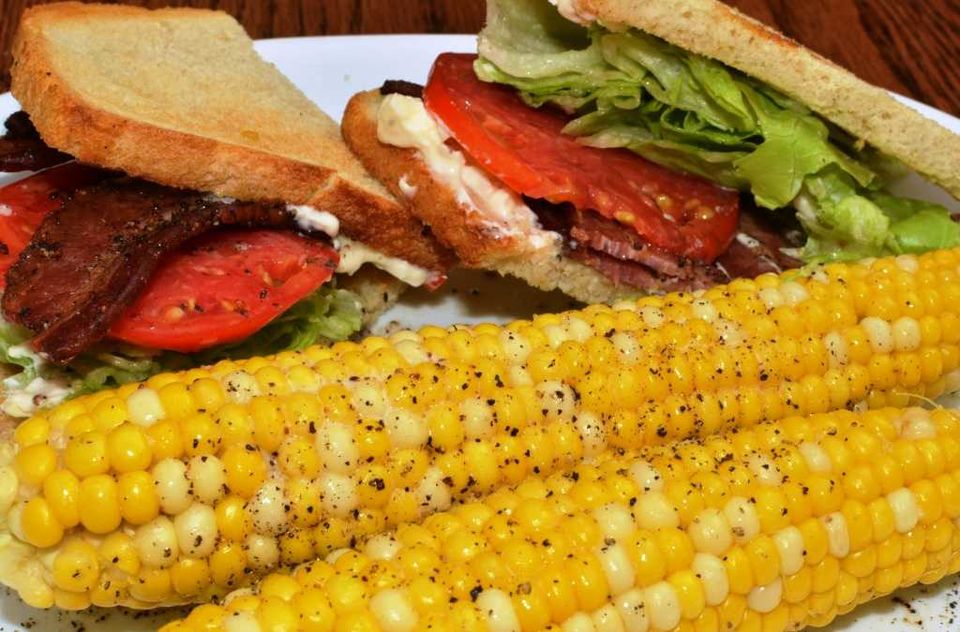 The food is also damn cheap which means that you go home with your taste buds satisfied and without burning a big hole in your pocket. So, let us explore the best of the street food in Bengaluru
V V Puram Food Street
The food street of VV Puram is amongst the most frequented places in Bengaluru to satisfy your taste buds on a shoe string budget. It generally gets lit up during the evening when over 20 food stalls, spread out over a narrow 300 feet stretch, start serving a mind boggling variety of south Indian, north Indian and Chinese delicacies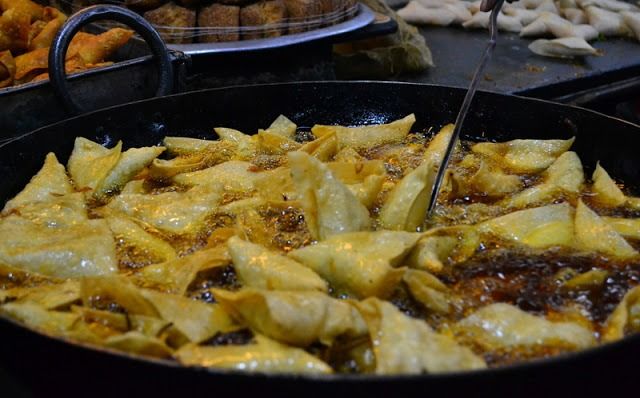 The good news is that the food served here is completely vegetarian. The iconic VB Bakery situated at the beginning of the street is famous for its cream puff, cakes and biscuits. Further ahead, you can feast on variety of idlis, vadas and dosas. I would personally recommend trying thatte idli, bisi bisi masala dosa, and the bhaat masala dosa. Save some room for local delicacies which if missed, shall be regretted.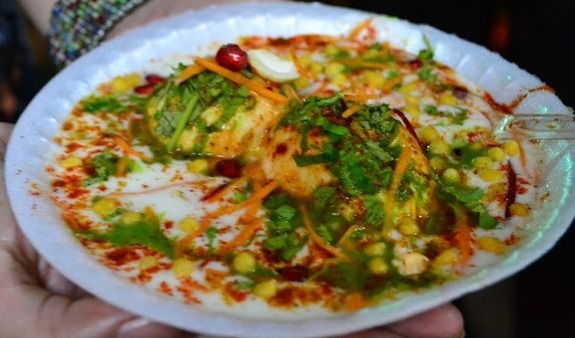 Try Akki Roti which is served with curry and chutney, Paddu, Masalai Mandakki, and Chirotti. There are also stalls offering bonda, pav bhaji, vada pav, chaats and Indo-Chinese dishes. All in a budget of upto Rs. 200
Karnataka Bhel House, Chamarajpet
What started as a small food joint in 1975, has become one of the most famous place in Bengaluru to indulge yourself in delicious and authentic chaat. The place hasn't lost its shine yet and continues to serve the same menu which was started decades ago. Pani Puri, Bhel Puri, Masala Puri, Aloo Dahi Puri and Sev Puri have been the only items sold here since 1975. Even the recipe of making these dishes remains same.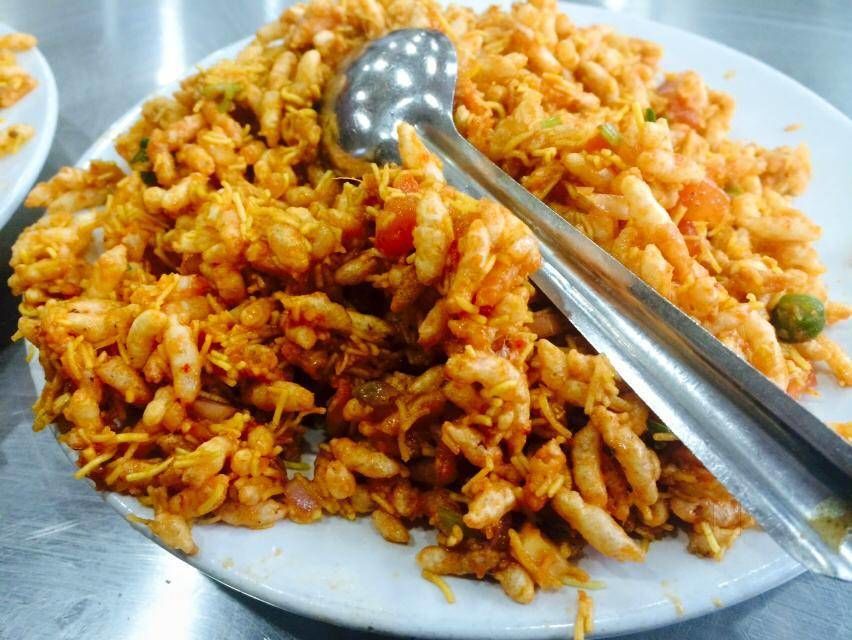 Try Masala Puri- its signature dish which is prepared with an in-house mixture of spices. Seating here is limited so either make it on time or else you might have to stand and eat, though I won't mind doing it. The shops opens up at 5 PM everyday
Hari Super Sandwich, Jayanagar
Veg sandwiches with a desi twist, the place is a popular joint for students and families, which offers close to 15 varieties of sandwiches to choose from. A boon for any sandwich lover.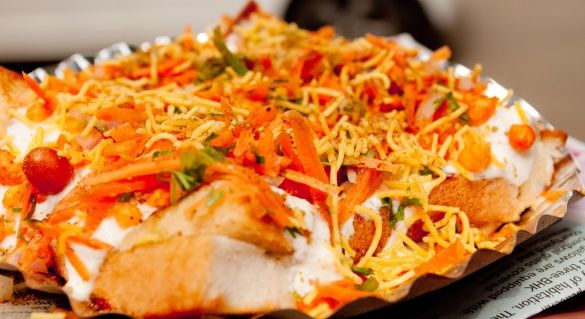 Started around 15 years ago, Hari Super Sandwiches come stuffed with everything from curd to chocolate to American sweet corn to chilly cheese and gulkan. The soft sandwiches are made with special milk bread, which is procured from Hindupur in Andhra Pradesh, apparently the home town of the owner. There are also a range of innovative chaats, such as bread masala, boondhi masala, Om Puri masala and dahi congress. While the original outlet is located in Jayanagar, its popularity has resulted in the opening of several other branches across the city as well.
Lassi Corner is located nearby incase you want to drink something after food at the sandwich zone.
The place remains open till 10 PM
Brahmin's Coffee Bar
It was on a friend's recommendation that I visited this place and believe me it didn't leave me disappointed. Rather I would say that if you are a coffee lover like me and won't mind treating yourself to tumblers of filter coffee, make a visit to Brahmin's coffee bar which is a great place for breakfast with authentic South Indian food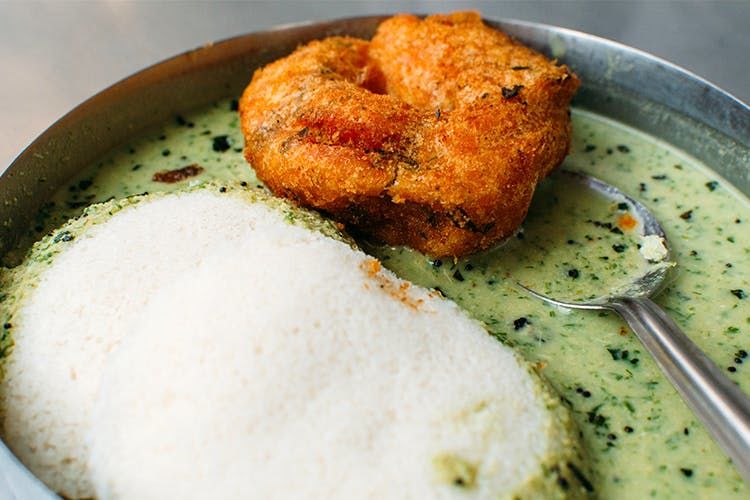 The place will treat you to some of the best South Indian food. On the menu is hot rice idli which are very soft. Crispy Vadas which you shall like to order again and again (believe me). Khara Bhath, also known as upma is another not to be missed item even if you are stuffed enough. Although there are limited items on the menu, the quality and taste of the food makes up for this. And they are (very) generous with the chutney.
Rakesh Kumar Pani Puri Stall, Jayanagar
Close to the bustling shopping area of 4th Block in Jayanagar is Rakesh Kumar Pani Puri which can be easily overshadowed by the neighbouring shops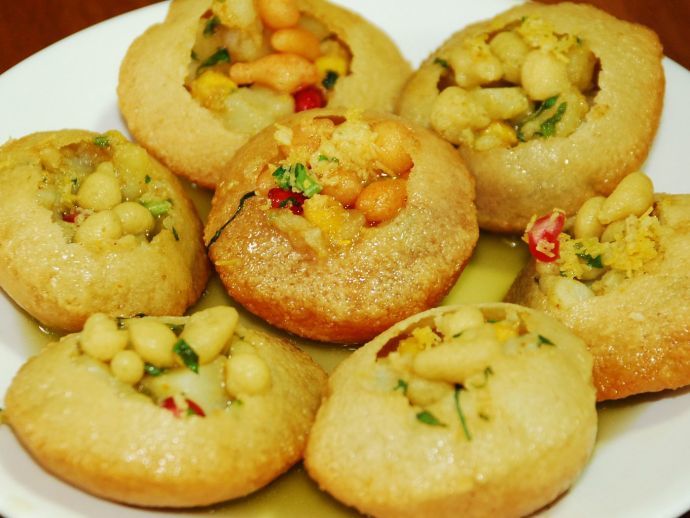 Its Puchkas and Chaat is one of the oldest in the area which was started in 1994 by Mr Rakesh, who hails from Benaras and brought its flavours to Bengaluru. Apart from Pani Puri, you can much on crunchy snacks like Dahi Puri, Aloo chat, and Papdi chat. You should not miss an opportunity to eat here because it is one of the best street food in Bengaluru and all of Rs. 20
Dadar Vada Pav, Indiranagar
How about gobbling over Vada Pav but in Bengaluru. If you are missing the authenticity of Mumbai Vada Pav than head straight to Dadar Vada Pav without a thought in Indiranagar.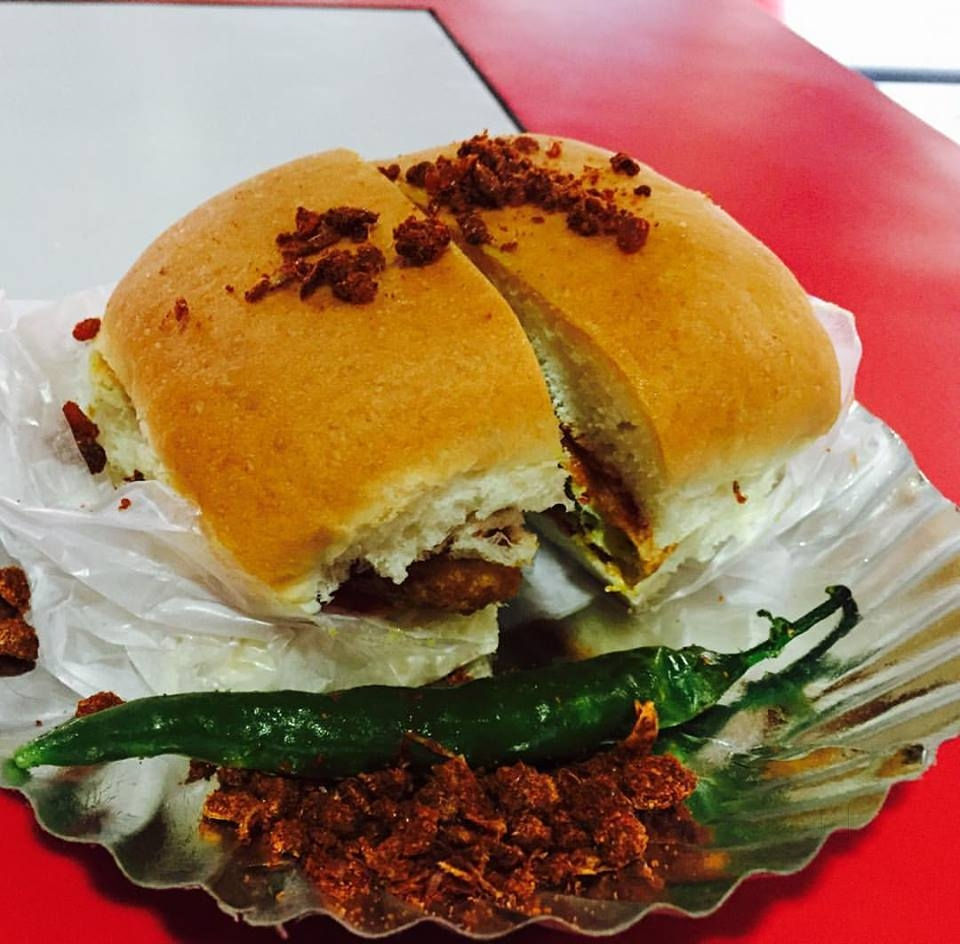 They serve some of the most lip smacking Vada Pav's in the city in various flavors. They also provide a wide range of Pav Bhaji and Tawa Pulao.
Price for two: Rs. 150(approx)
Spicy Corner, Jeevanabheema Nagar
Spicy Corner stands true to its name as you cannot eat the food here without rolling few tears down. And if you are someone like me who doesn't eat spicy food, the advise is to carry a extra bottle of water along as it is going to set your tongue on fire for sure.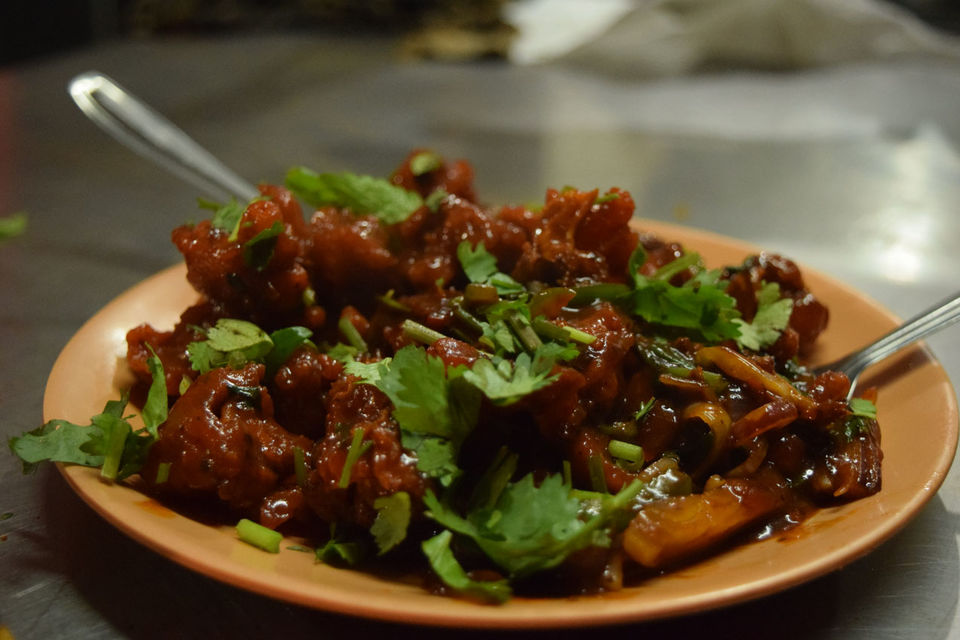 Some of the hot favorite variety here includes Dahi Puri, Manchurian, Paneer Fried Rice, Sev Dahi Puri and Gobhi chilly
Price for two: Rs.250 (approx)
The Yogisthaan Café, Indiranagar
Now this particular place catched my eye because of its name and was surely of my interest since I am very Yoga focused. Yogisthaan Café is a haven for fitness-enthusiasts like me as they specialize in serving healthy foods. Oil-soaked and Sugar-rich donuts are strictly no here as the serve meals that are prepared with organic ingredients, ensuring that every bite here isn't just tasty, but also nourishing for the body.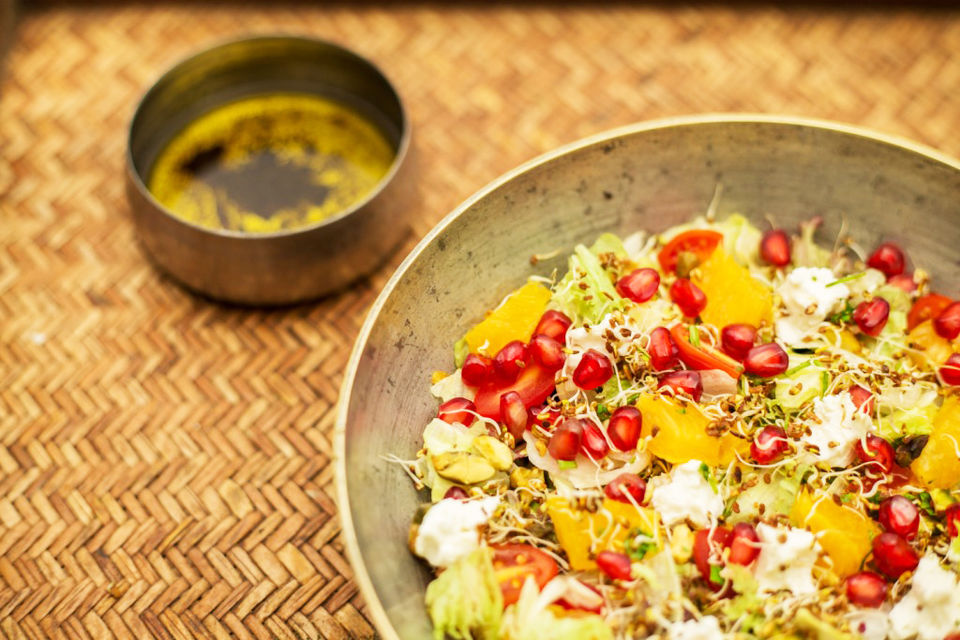 This yoga cafe is also the perfect place to unwind, with its unconventionally cool and laid back atmosphere. Make sure to try their Paranthas, Salads, Sandwiches, and Burgers. The cafe remains open from 8AM till 9:30PM
Hungry Enough ? What are you waiting for now. Go and get your taste buds satisfied
For more such stories, please visit my Travel and Fitness blog