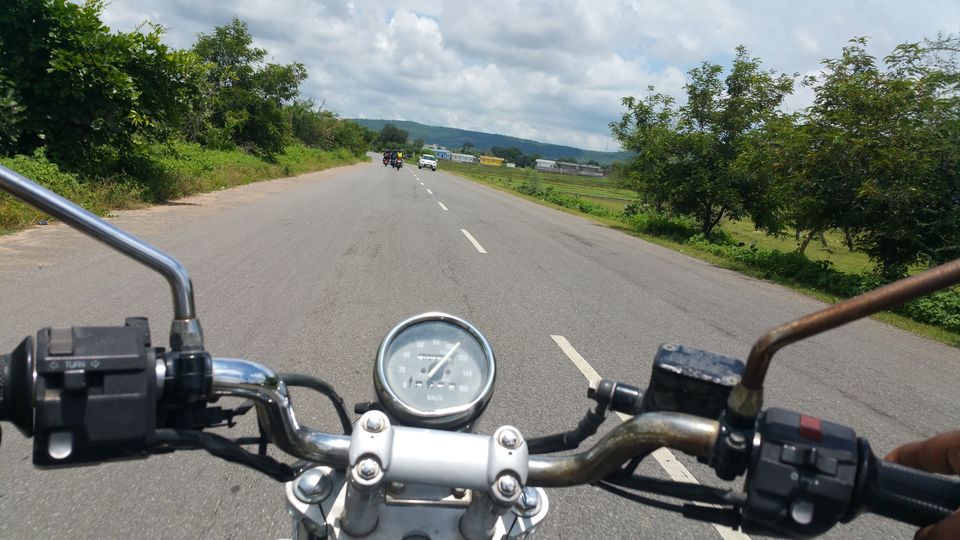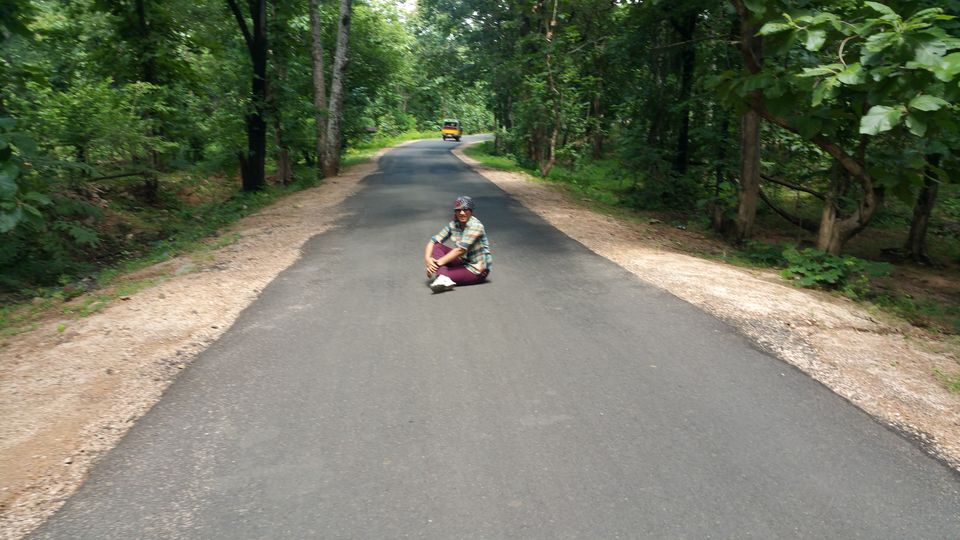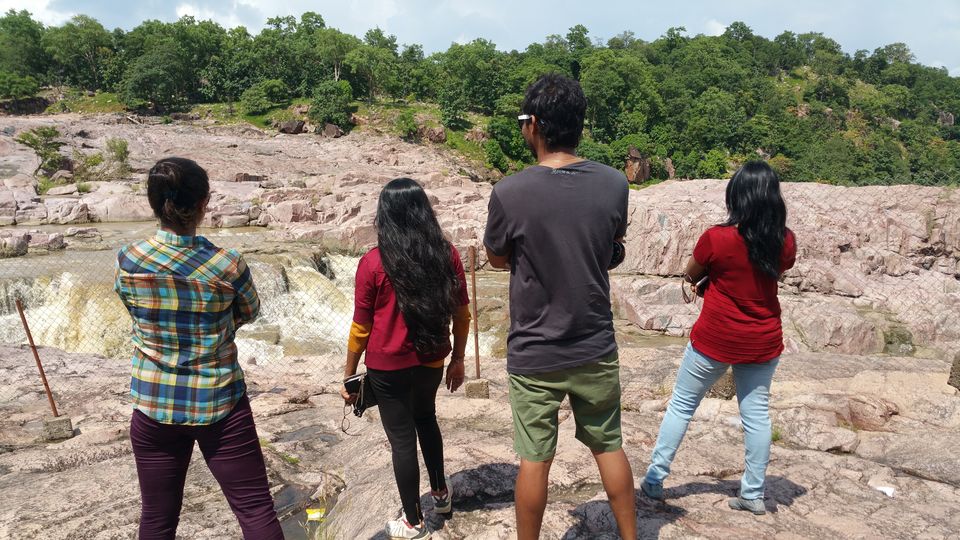 Flash of Moments and driving force for the next – A road trip: Two wheels can move one soul...Breaks in between, reaching Kuntala water falls via Basara temple (goddess Sarasvati) … A beautiful trip.
The constant driving in forward motion– A cinematic and scenic effect on both sides of the road with constantly changing views in the blowing wind. Far from urban life, fresh air breathing on the way… A perfect ride along with a crew of friends...
You leave early morning – it's like a dreaming at that time (not usual), unlike regular life cycle. You met strangers and random conversations, you won't meet the future in the journey. You observe life of some people you can't understand from urban life… After all, the trip, when you reach home you feel it's like a blur of beautiful moments and stick in your memory forever.
So it started from friends getting together at place after busy Friday office hours, had a great time and then got our ass on seat, turned our engines on! booming the fuddled road trip started when city still in the thought of tipsy.
we started hitting road on "Royals" "Avenger" with 10 people. Hyderabad to Basara, then to Kuntala waterfalls, wonderful trip with few of my friends. As we were hitting the road sun was scared and started hiding under white blanket of cloudy sky. All of a sudden, that blanket was turned into yellow and then red, lost myself in those variations of nature, what sun might be doing. "Mattie Stepanek", 'sunset is still my favorite color, and rainbow is second, I realized why he said like this.
An hour later, total darkness and roads were empty heavy, trucks were moving slowly on the left side, cool breeze touching my cheeks. Suddenly I heard a sound of rats roaming around... ha ha ha ha nowhere else.. just in my stomach.. it's time for dinner. we had a nice dinner on the way some where at dhaba and it was yummy.
It was drizzling, we thought we can ride, suddenly its started raining like cats and dogs, the road was bumpy, riding for almost 2 min we reached a village where we spotted a shed and decided to resume there untill the rain went away. Reached Basara around 11 PM, tired of ride gave rest for our roared beasts and for us too. Good night. :)
Basara: Gnana Saraswati Temple:
It is a Hindu Temple of Goddess Saraswathi located on the banks of Godavari River at Basara, Talangana, India. It is one of the two famous Saraswati temples in India, the other being in Jammu & Kashmir. Saraswati is the Hindu Goddess of knowledge and learning. Children are brought to the temple for the learning ceremony called as Aksara bhayasam. located 205 km from Hyderabad.
Visited temple, had nice breakfast near by temple, it was yummy. We got ourselves ready to Kunthala falls, we took a different village root with 40 KM long. But it was different experience, there is a soil road in between patty fields, bullocks ride, water flowing through small steams, there is no one from eye sight except our 5 bikes. after 45 min of ride, we hit the highway. filled our beasts stomach with petrol and ours with garam garam onion pakodi( hot onion snack).
From .... to Kuntala road was amazing and covered with trees beside the road. Parked our beasts and been down to the fall, to play, stayed there for almost an hour and half, and started back by the way. We came back it was 3 PM, had lunch and started our journey back to home. It was great time to spending time with friends, its not about where you are, how you are with your surrounds and your company.
I feel sometime, when your soul and heart submerge into something which gives you peace, happiness and a kind of strength or motivation or inspiration, that something I can say is travel, it is one of the life-giving feature in time to you. Another way, it gets into my mind that, " The world is not in the BOOKS or MAPS, it's OUT THERE...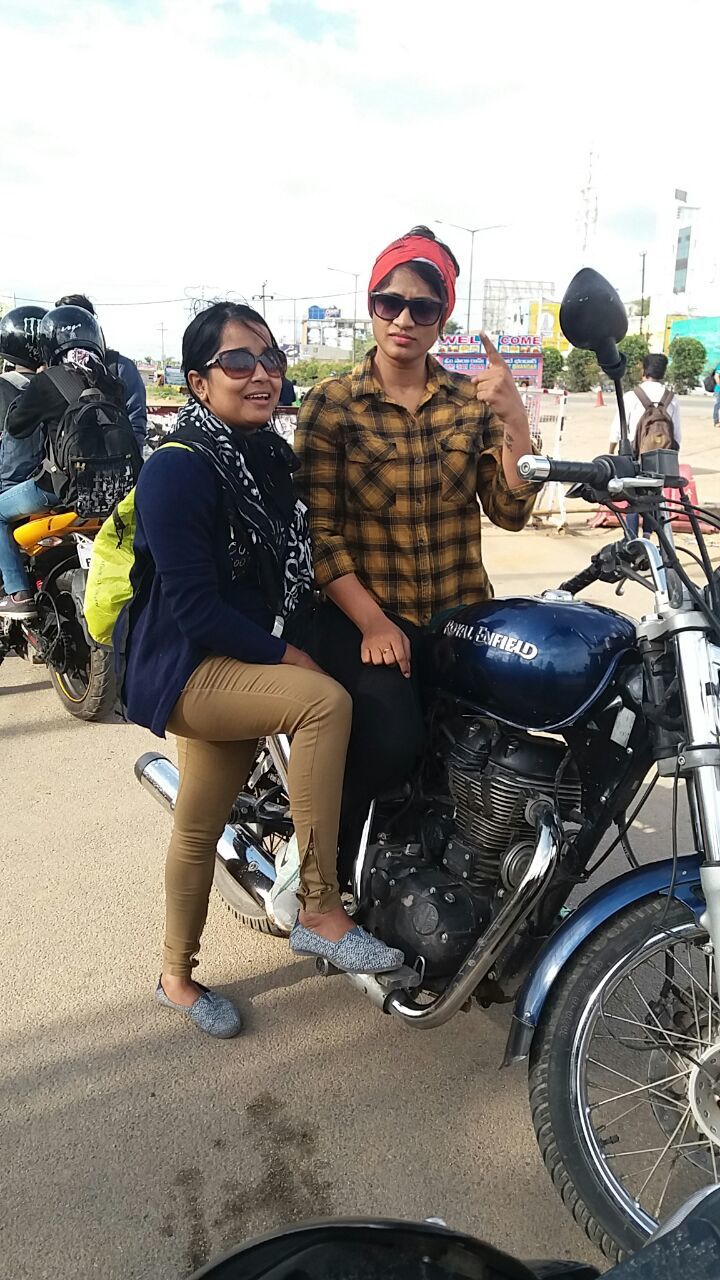 I feel or maybe I can say that when you sink into travel, the travel becomes of your light-house for soul, from where you draw or get energy to explore more in life :)
Keep Smiling, Adventuring and be Safe....Dosto ...............................................
Until then stay tuned and keep smiling, catch you guys with a new adventure.