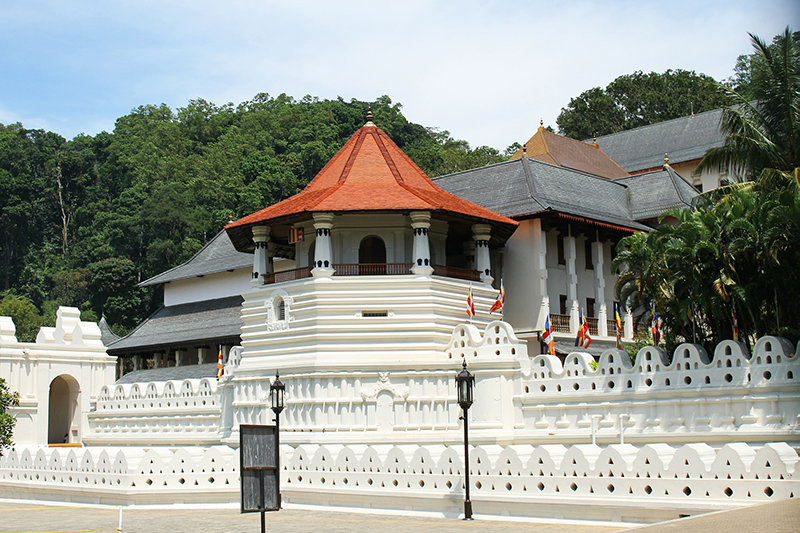 The Temple of the Sacred Tooth Relic, or 'Sri Dalada Maligawa,' is located in Kandy, the country's cultural center, and is the most significant place of prayer for all Buddhists. It holds Gautama Buddha's sacred tooth relic, which is one of the most renowned and venerated relics in Buddhism, both in Sri Lanka and across the globe.
The sacred tooth relic of Buddha still lies gloriously inside an inner shrine at the Temple of the Sacred Tooth Relic, surrounded by worshipers, flowers, and numerous gems. The Temple was brilliantly built with Kandyan architecture as well as architectural styles from earlier kingdoms' 'Dalada Maliga,' which housed the priceless tooth relic.
What You Can See At Temple of Sacred Tooth Relic?
Temple of the Tooth Relic
The Royal Palace
The Octagonal Pavilion or 'Pattirippuwa'
The Main Entrance to the Temple
The Gilded Canopy of the Temple
Queens Bath Building
Museum at the New Palace
The International Museum of Kandy
The Raja Museum
Kandy Lake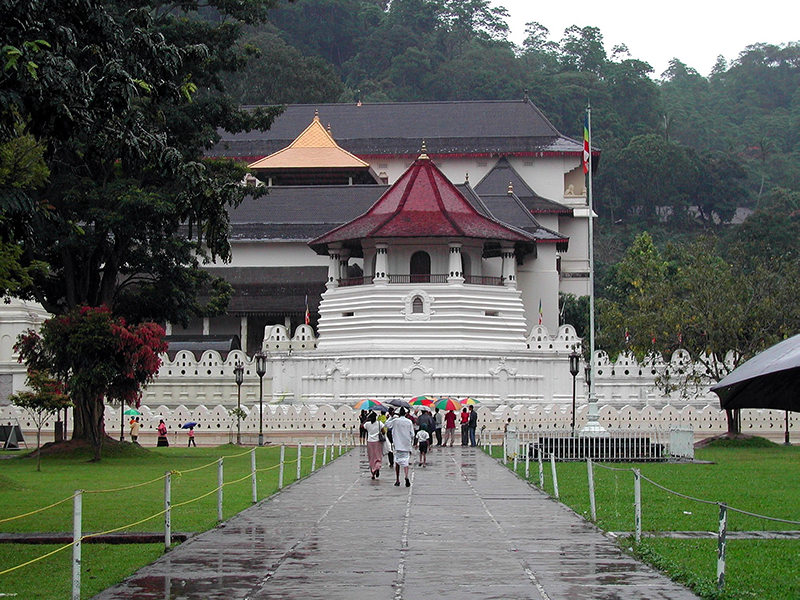 The Tooth Relic is kept in a chamber on the temple's second level. A gorgeous door with elaborate ivory and silver carvings guards the tooth relic's coffin. The precious Tooth relic is not accessible to the general population. It is carefully tucked away within a gold coffin surrounded by six smaller ornately constructed caskets. Devotees are shown these caskets, which are stored in the inner chamber, during puja (prayer). This happens three times a day: in the morning, in the afternoon, and in the evening.
The Royal Palace is located to the north of the temple. An archaeological Buddhist museum has been established in a portion of the Palace. It houses several Buddha sculptures and intriguing things relating to the history of the Tooth Relic.