Beautiful Beaches, Warm People, Adventure Sports, Safari, Luxurious Stay and Delicious food.......You can get everything in a single trip... SriLanka is an Island located in Indian Ocean , which is having lot of things to offer. My plan for SriLanka was a sudden plan and ended into a memorable experience. So some quick details for your SriLanka Trip from my Side. Srilanka is easily accessible from India and can be easily reached in two and half hours by direct flight from Mumbai. Other major cities are also well connected by this country. Colombo is the main airport of this country. How to Reach- Visit - http://www.eta.gov.lk/slvisa/ for more details.Passport and Visa Requirements- For Indians you should have valid passport before visiting this place ,for Visa you can apply online and can get it withing 1-2 days. Depending on your purpose Visa charges may be different. Sinhala is the official language but English and Tamil is widely spoken language .Best time to travel- Being an Island weather is mostly similar through the year with warm and humid environment and each city or location may have different best time to visit but mostly January, February , March and April are preferred season. Please check the current weather conditions before planning your visit and avoid monsoon season. Itinerary ( For 6 days 5 Nights )
Day-1
Fly from Mumbai / your city and reach Colombo airport and check inn into your hotel in Colombo and relax .
Day-2 Next day you can visit Colombo National Zoo logical Garden, Gangarama Temple, National Museum,Independent Square, Old Parliament and Galle face Greens as well as Fort and Pettah Towns. You can also do some shopping here. But as Colombo is commercial city things are little costly and will give you the feel of any other metro cities. After the local sight-seen relish on some local cuisines, specially sea food . Our hotel" Renuka City" was pretty famous among locals for local food.Stay overnight in Colombo.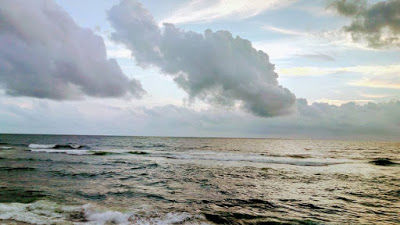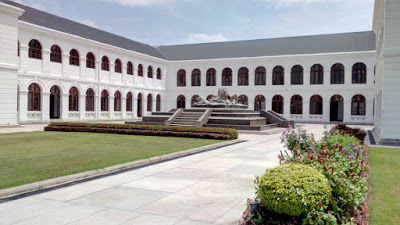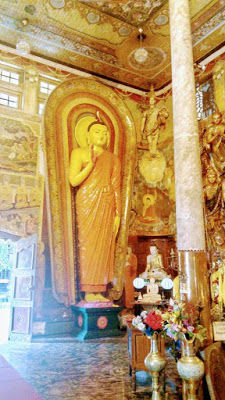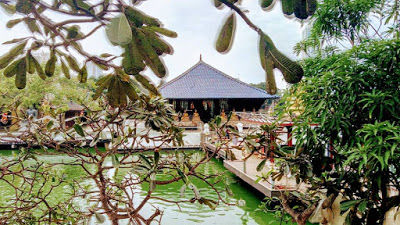 Day-3
Travel to Galle. [2 h 30 min (128.8 km)] -Visit Galle fort, which was built first in 1588 by the Portuguese, then extensively fortified by the Dutch during the 17th century. -En route you may visit Madhu river with stilt fishing ( Seasonal) -Hikkaduwa coral sands with light house -If you wish you can visit a turtle hatchery in the southern cost. These sea turtle hatcheries are for the survival of sea turtles for the next generation. If you have kids with you visit to this place is must. Come back to Colombo and stay overnight in Colombo.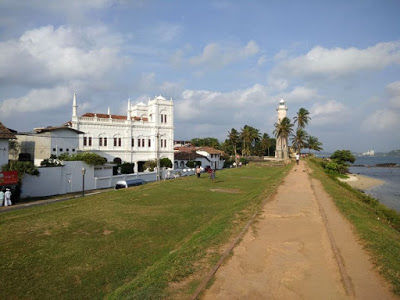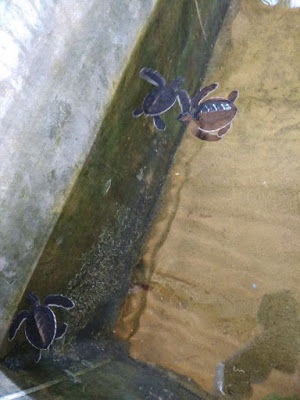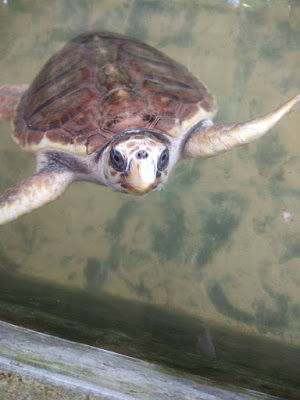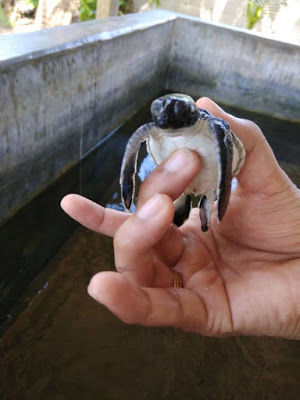 Day-4
After breakfast leave for Nuwara Eliya. Nuwara Eliya resembles -an old English town, complete with a lake, race track, well kept lawns with hedges, an Anglican Church. I actually fall in love with this place , so do not miss this place. -While reaching or coming back you can visit a tea factory to see how the world's favorite drink is prepared -Visit Hakgala Botanical Gardens, which houses an exotic collection of roses and ferns. For Indian this place has more importance as it is said that when "Sita" was captured by "Ravana" , he kept him here. So according to "Ramayan" Hakgala Botanical Garden was actaully Ashok Vatika. A beautiful temple named as Seetha Amman Temple is the evidence of this tale. -If you wish you may have Swan boat safari of Gregory lake -As well can visit Victoria park. - Stay in beautiful location at least for one night.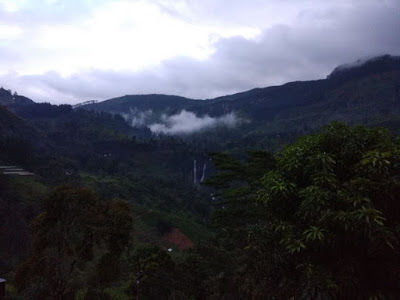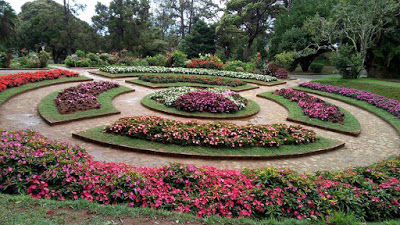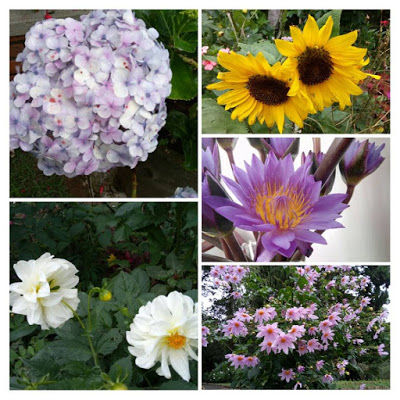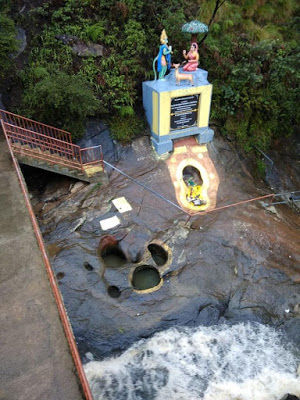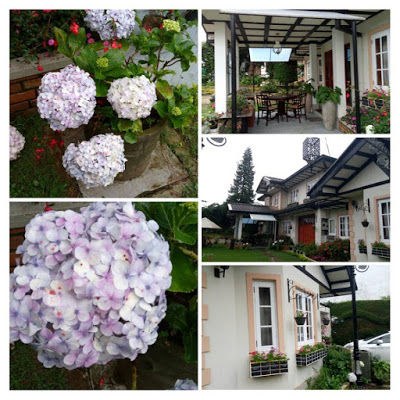 Day-5
After breakfast, Visit Pinnawala Elephant Orphanage, where elephants are cared for. You can have an elephant ride and see Elephant museum at Millennium Elephant Foundation. I also purchased lot of souvenirs here including elephant theme T-shirts. -Visit Peradeniya Botanical Gardens, with a fine collection of over 4000 species of exotic plants. - Then proceed for Kandy en-route you can visit some Spice Garden, Which are herbal gardens selling some herbal product. You can buy some products and well as spices here but they are pretty costly so be little careful while shopping here. - Stay overnight in Kandy , the hotel in which we stayed gave us beautiful view of city with live music performance and delicious food.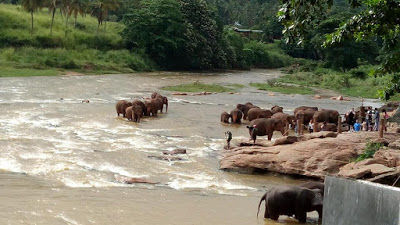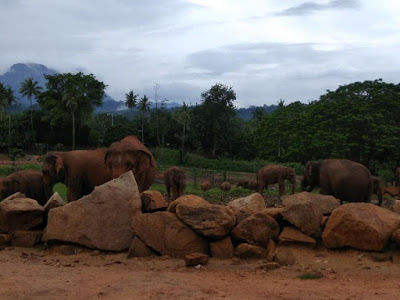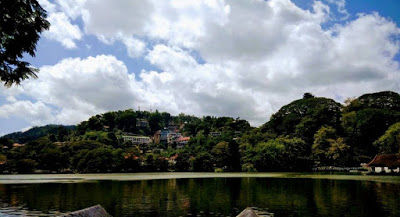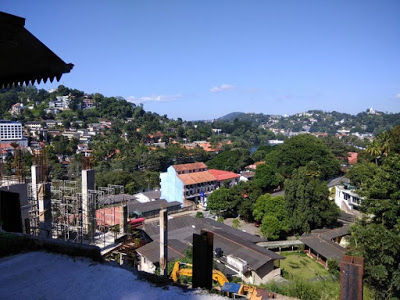 Day-6
Next Day visit local and most famous temple of SriLanka popularly known as Tooth Relic Temple. -Then leave for Sigiriya, a 650 feet high rock fortress in the sky, a masterpiece of construction, artistry & irrigation. A world Heritage Site (5th Century AD). The world famous fresco paintings of Heavenly maidens are housed in a cave. You have to walk as well as climb to reach this place, so wear comfortable cloths and most important shoes. -Then visit Dambulla temple with the museum , a beautiful Buddhist Temple and a must watch - As I was having late night flight then I left for the airport , If you have next day flight you can stay accordingly. ( Can stay near Sigiriya Rock as some good resorts are available)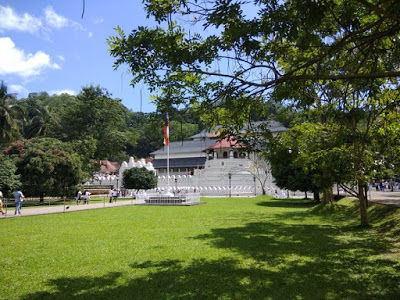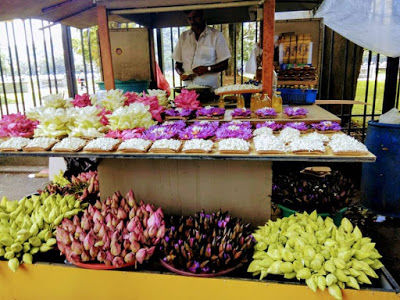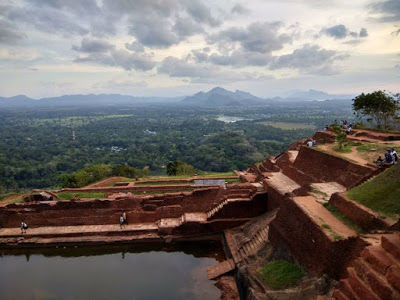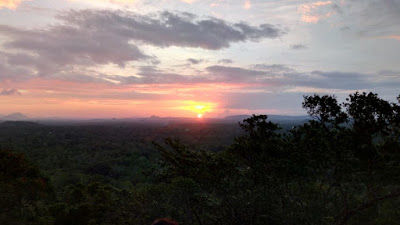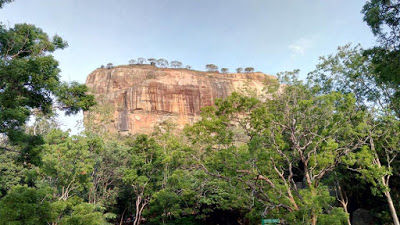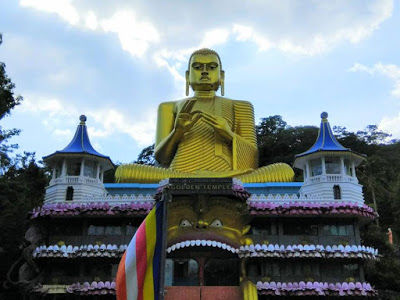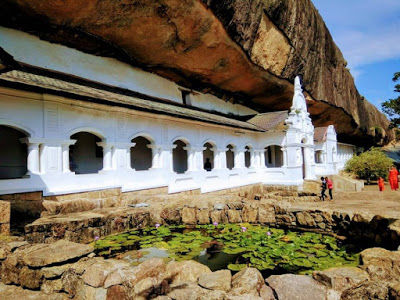 Anuradhapura and Yale National Park can be also covered but because of time constrain I could not visit these places.
What to Eat-
If you are sea food lover than than SriLanka is paradise for you. Sour Fish Curry , Kottu ,Hoppers ( Like appa), Wambatu moju are some of the must try . Food is little spicy so be ready to eat chatpata food. Also try some local pickles.
Recommended Hotels and Travel Agency-Hotels-
Renuka City Hotel in Colombo -https://www.renukahotel.com/Cocoon hills , Nuwara Eliya -http://cocoonhills.com/Thilanka Hotel , Kandy- https://thilankahotel.com/
Travel Agency-www.visitsrilankatours.com
What to Shop- Souvenirs ,Gems and Jewelry, Ceylon Tea, Cinnamon Stick as well as other Spices and Garments. In fact you will feel what to buy and what not to buy.