On my recent trip to Beijing, I took a day trip to the Great Wall and Gubei water town, and it was indeed the best day of my overall trip.
I started at 11 am from Beijing in a private car (Private car - 800 RMB for 8 hours ) which I booked through my hotel which is always a good idea because
1. I avoided the language issues as the hotel's staff explained everything to the driver correctly.
2. It was a lot cheaper in comparison to the rates I was getting online.
There are bus options as well but, then I didn't want to stick to the timings. Also, there is no bus connection between the Great Wall and Gubei water town.
The first stop was the stunning water town, which was 2 hours away from Beijing.
First Stop :
Gubei water town, which is in Miyun county in Beijing.
That are entry tickets to the water town, that can be bought right at the entrance of the town.
- 140 RMB per person for a day visit,
- 80 RMB but if you are staying in one of the resorts inside the town.
The Gubei Water Town surrounds the beautiful Mandarin Duck Lake Reservoir. It has a combination of mountains, water, and ancient villages. Most buildings are reconstructed in the traditional courtyard style. Based on five ancient villages and a water resource.It is not a historical water town; it is a replica of Wuzhen Water Town in Southern China, and has developed into a sightseeing and holiday destination.
It has many hotels, lots of eateries and to top it all the picturesque sights everywhere.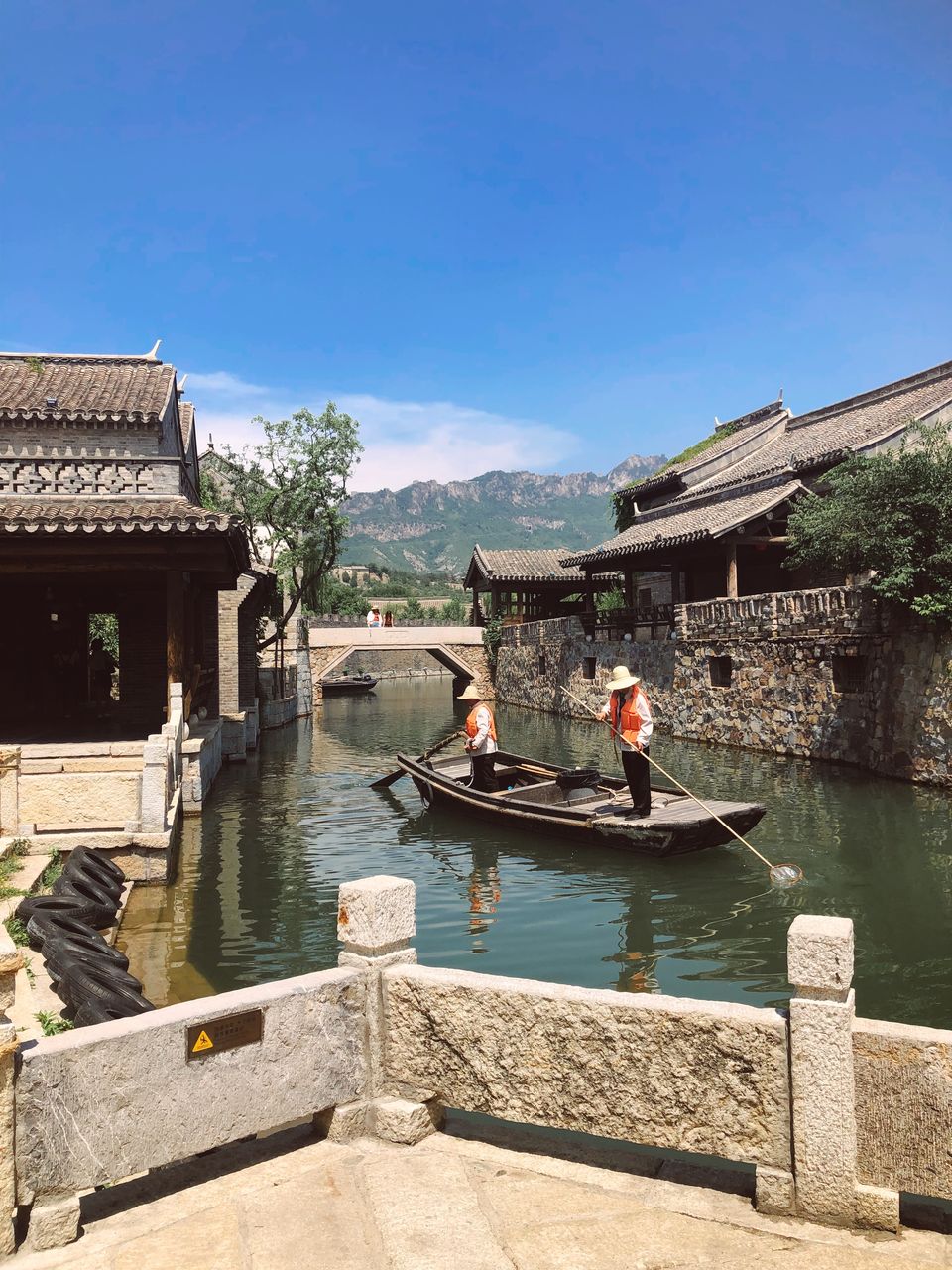 I loved the old-fashioned simplicity, scattered river channels, and stunning backdrops!!! Every spot was a sight to behold. One can easily spend an entire day here.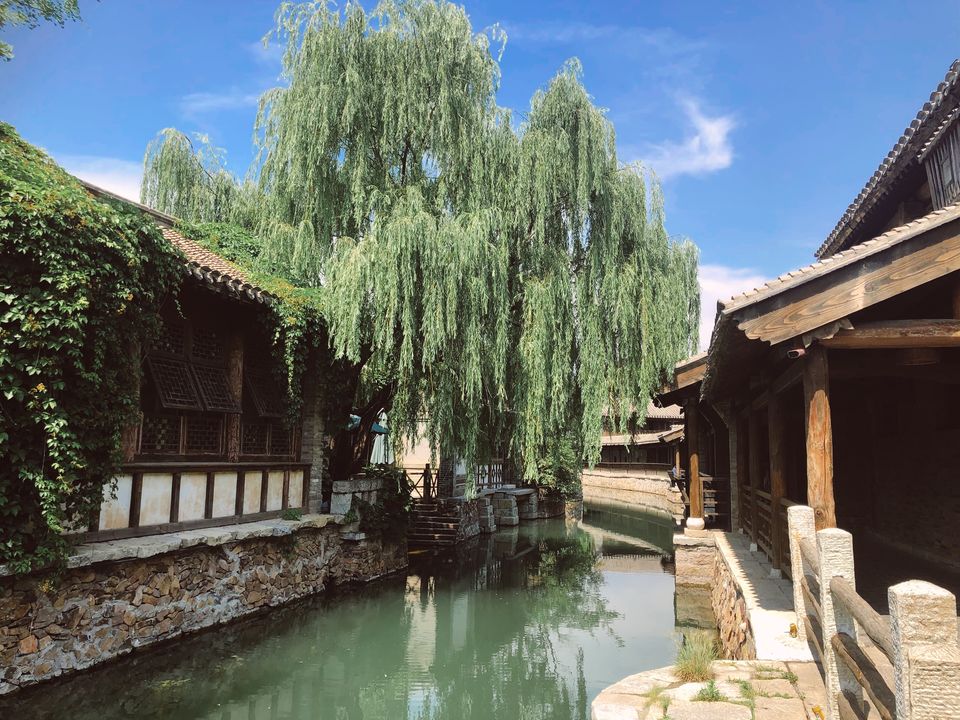 Also, it's close to one of the sections of the wall which is called Simatai Section. Which is the only section opened for the night hike.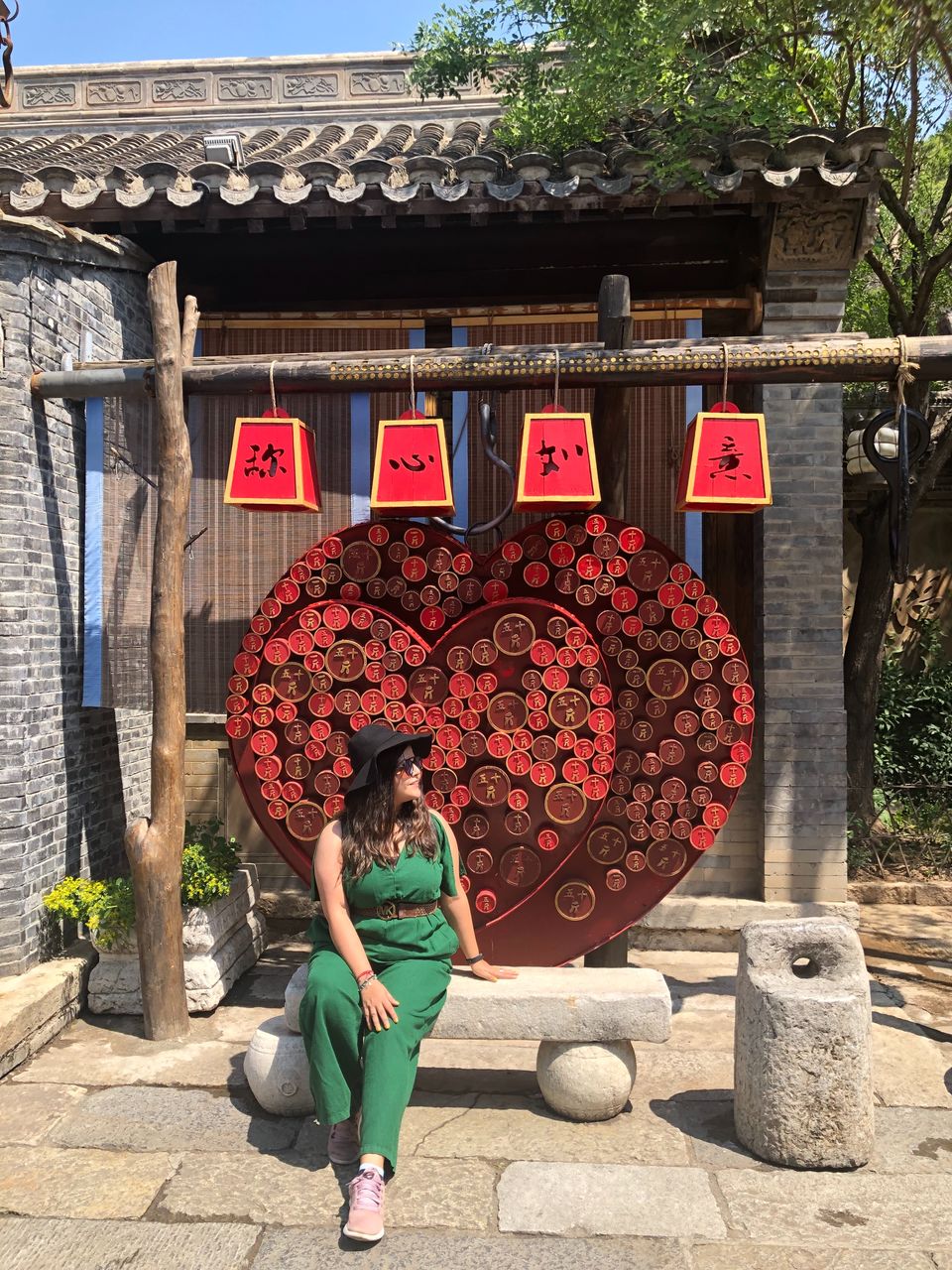 After soaking in the beautiful views as much, it was time to head to the Great Wall which was just half an hour away.
Second stop :
Great Wall of China, I chose 'Jinshanling' section, which was a little away from Beijing hence fewer crowds and apparently the most beautiful sections as well.
(Note: The Great Wall is 6000 km long, and The best 10 sections to visit are near Beijing. People usually go to 1 or 2 sections of the Great Wall or hike between the 2 to 3 sections. Every section is unique in its own way - Some are fully restored, some are half restored, and some are wild while some are just beautiful.)
Tickets to the Great Wall - 65 Rmb
The main ticket counter was way away from the wall entrance, so I took a shuttle for 10 - RMB
(One can also walk the whole way to the main entrance of the wall - which would take about an hour)
Post that I bought cable car tickets one way as I decided to walk back down... One can hike or take cable car both the ways.
Cable Car Tickets - 40 RMB
It was a 15 min beautiful cable car ride. It takes you right on the wall...
I was awed at the first glimpses of the wall. It's a massive piece of art created by human.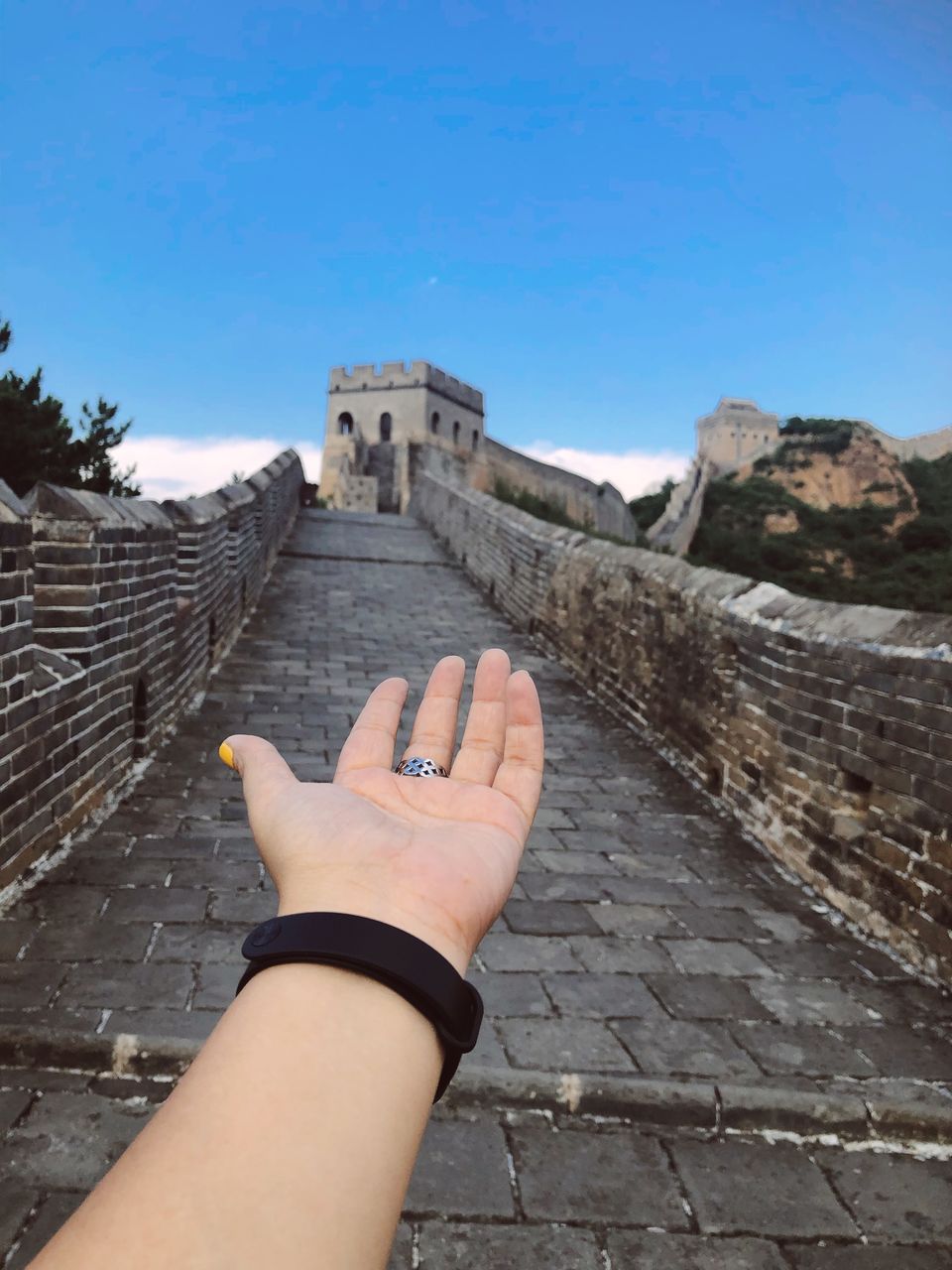 Built over many years by many dynasties over 22 centuries. It was built to protect the Chinese empire from Mongolians and other invaders. Nearly 400000 people died building the wall, and hence it's also called the longest cemetery on earth.
There are about 25000 watch towers, and they were used to watch enemy movements and transmit signals.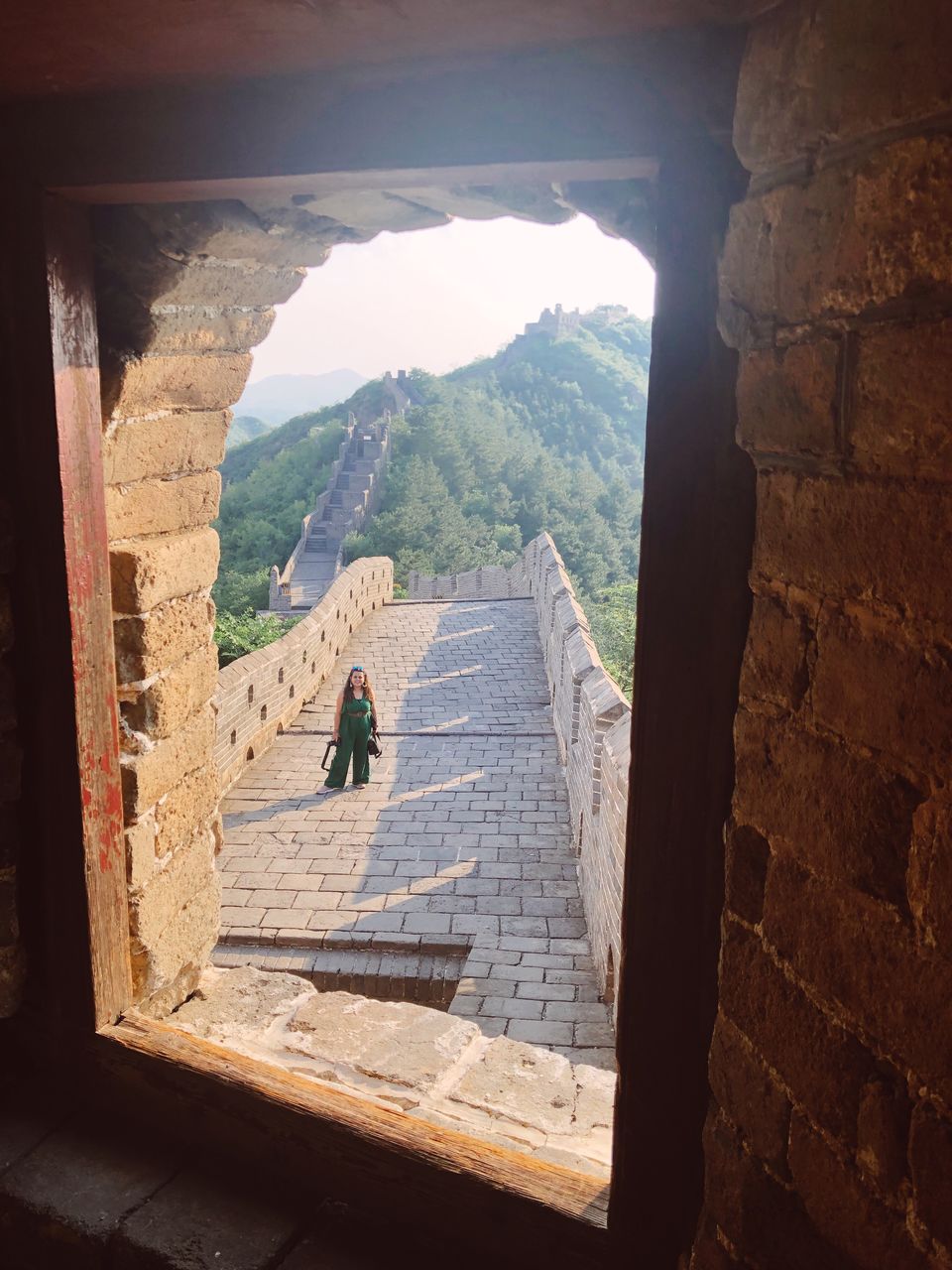 After 4 hours, I bid goodbye to the great wall. For watching the whole experience, Please click the link below:- let me know what you think :)
Watch out my other spaces as well.
Youtube - https://www.youtube.com/channel/UCE4E5s8FnFLxa5Zd0uoL2iA?view_as=subscriber
Website - http://blogfulloftraveltales.com
Facebook - https://www.facebook.com/blogfulloftraveltales/
Instagram Travel handle - https://www.instagram.com/little_things_we_do/
Instagram food handle - https://www.instagram.com/lets_eatgood_food/