Beijing, Chinese Capital is truly a city with ancient landmarks as well as a symbol of China's economic growth prosperity. Huge Beijing airport welcomes you as you enter this country. It is the second busiest airport in the world in terms of passenger traffic, T3 is second largest airport terminal in the world and 6th largest building in the world by area.
It was like a mini town in itself. We took train from airport to subway where our hotel was located. The train journey gave us the beautiful glimpse of snow on the trees and roads. Christmas is not much of the usual celebration here as I have seen in other places. But nevertheless the snow around the area made the afternoon we reached as a welcome to another year of white Christmas.
Outside it was chilly. We finally reached the hotel- New World Beijing hotel which was a few minutes' walk from the station. We had requested for a room with a view but that's actually silly to ask in the skyscraper cities. You can't get much of view from any room unless you are staying at the top floor of the tallest buildings. Nevertheless they gave us a room with a street view which came in as a good choice we realised a day after. Room was nice and cozy and after resting for some time we started our first tryst into the city.
The market was 10 minute walk from the hotel. It was 6 pm and all dark. But with the little Christmas glitterati put across the market, it looked beautiful. In spite of cold the market was buzzing with people around. We bought SIM card and after strolling around and having experienced the cold out there I decided to buy a jacket for my next day's trip to Great Wall of China.
Starting from 150 Rmb to 6000 Rmb, the variety was huge. I finally found the pattern I had been looking for. But then the size was not found. Either it was hard core sales or hard core customer centricity, suddenly a couple of staff was with me to help and find what I wanted. I got it for some 800 Rmb and during my trip in Beijing and later I used it a couple of times and so far it was a good choice.
It was freezing cold outside and we wanted something nice and warm, other than regular coffee. I spotted a KFC nearby. Other than the regular items which are on KFC menu, there was some amazing soup, the best I could have wished for at that time. Then we returned back to hotel and rested for the big day waiting.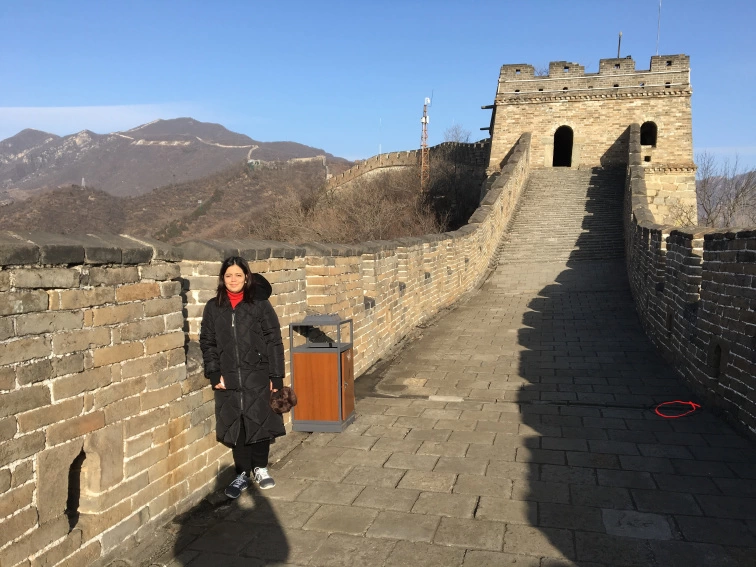 My husband suggested to hire a car for the trip to Great Wall. He quickly figured out a taxi service who provided English speaking driver. The lady reached at the scheduled time next day. Luckily it was a clear day. We reached the Mutianyu part of Great Wall in about 1.5 hours time. She asked us to wait and got tickets for the cable ride and bus ride. Private vehicles can take you up to a particular point post after which you have to take the bus which ferries from that point to cable car point. Cable car is the option we used. You always have the option of climbing the stairs.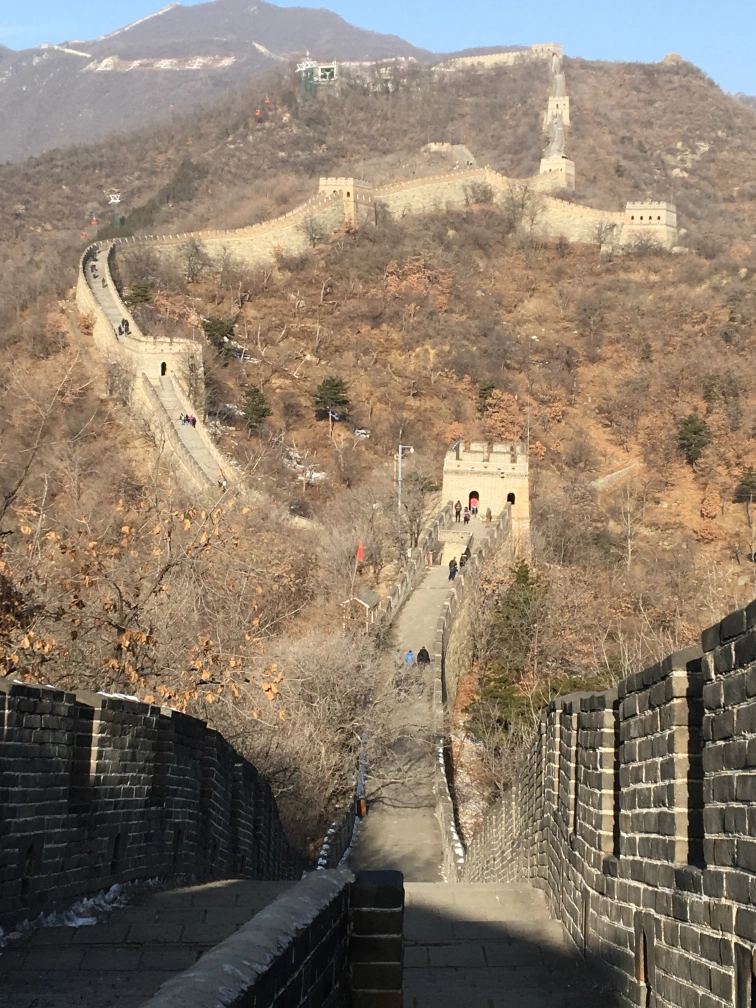 The journey was a challenge and thrill in itself even when we covered a part of the wall which was largely by cable car. The views no doubt from this giant structure and one of the Seven Wonders of the World was amazing. It was a difficult climb but it was worth it. There are many remarkable things about this wall which you all would have read. But what did strike me was the passage at regular intervals for any water to pass in case of rainy season. It really surprises that so much of detailing was attended to when the wall was made.
It was around 3 by the time we reached back to city. Now was the time for visiting other landmarks - Tiananmen Square, Temple of heaven and Forbidden city. We spent some time at Tiananmen Square. Forbidden city is just opposite to it. But we missed the other two places by some wrong time estimation as Forbidden city last entry closes early and you can visit only limited portions in Temple of Heaven if you are reaching post 5.30 pm.
Although this miscalculation cost me the experience to see those other creations, but I guess the visit to Great Wall itself was itself good enough an experience to cherish.
We were to take afternoon flight next day for our onward journey. But guess the Beijing experience was not just over for us. Next day early morning when I woke up, there was this beautiful snowfall. The road, the cars, the roof, the trees all were covered with snow flakes.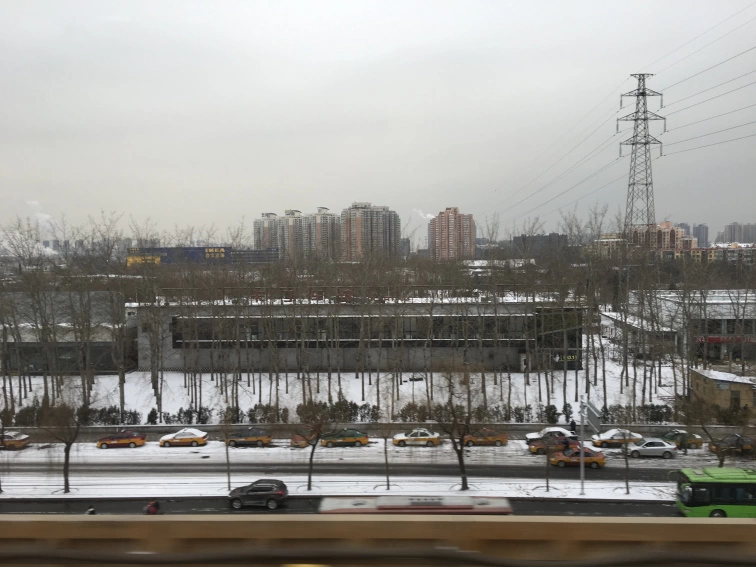 I enjoyed my morning coffee with this amazing outside street view.
It was finally the time to leave but I did carry amazing experience with the silver lining of the snow.