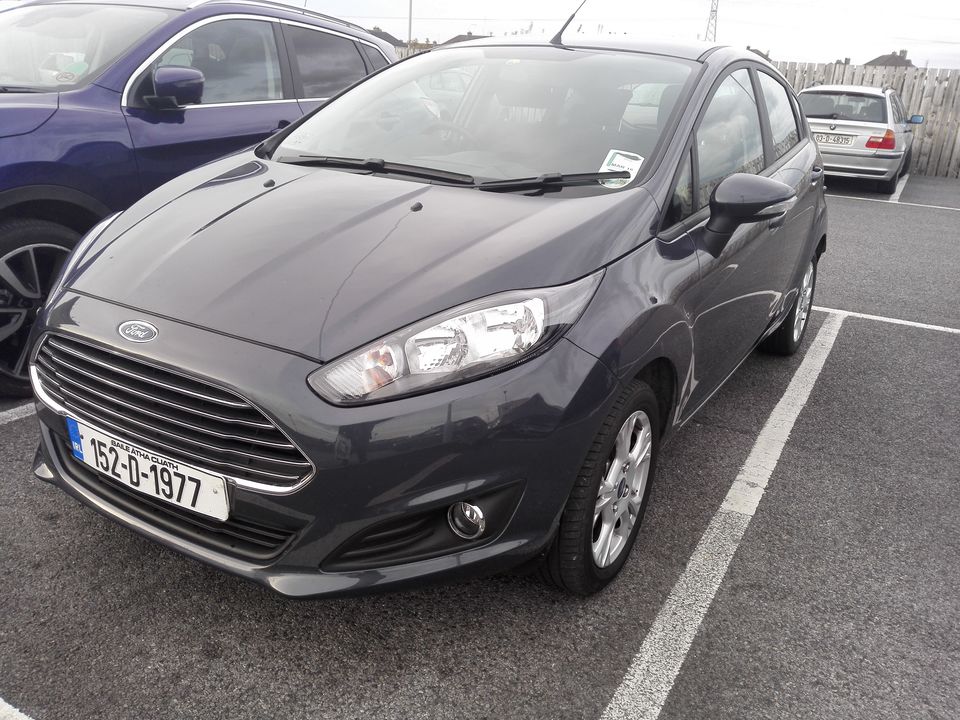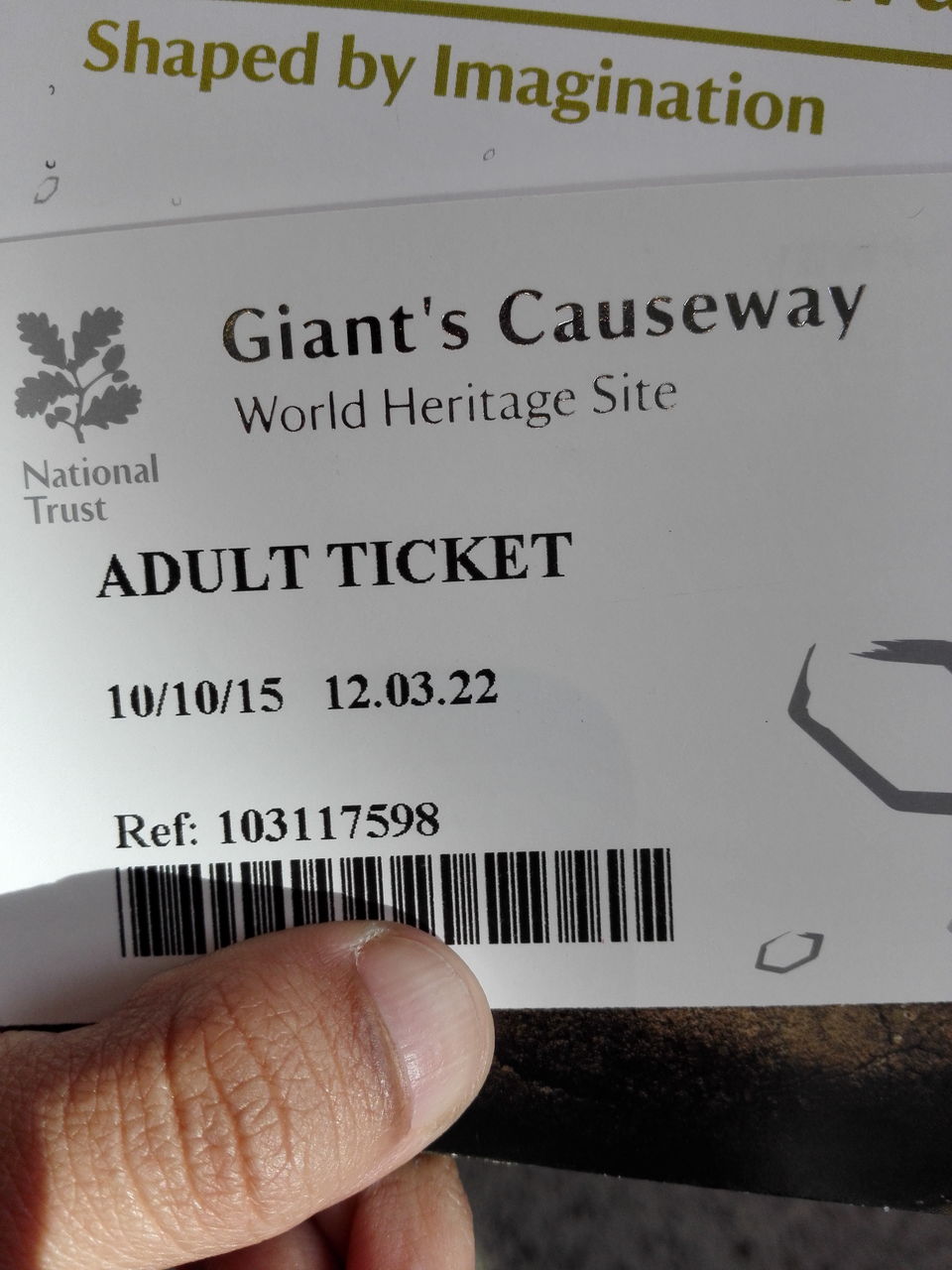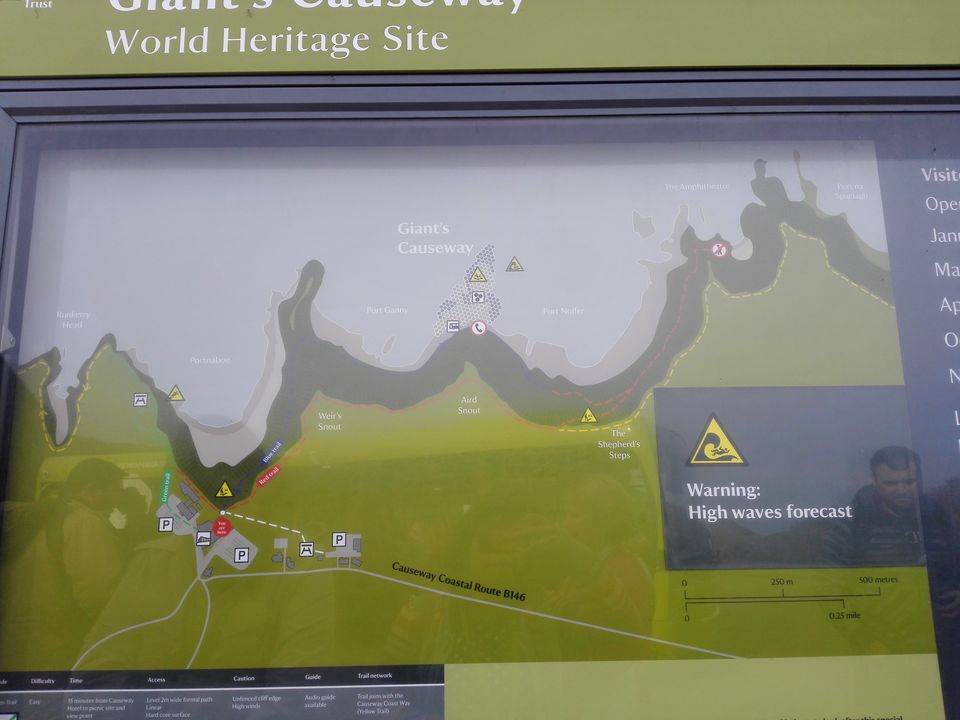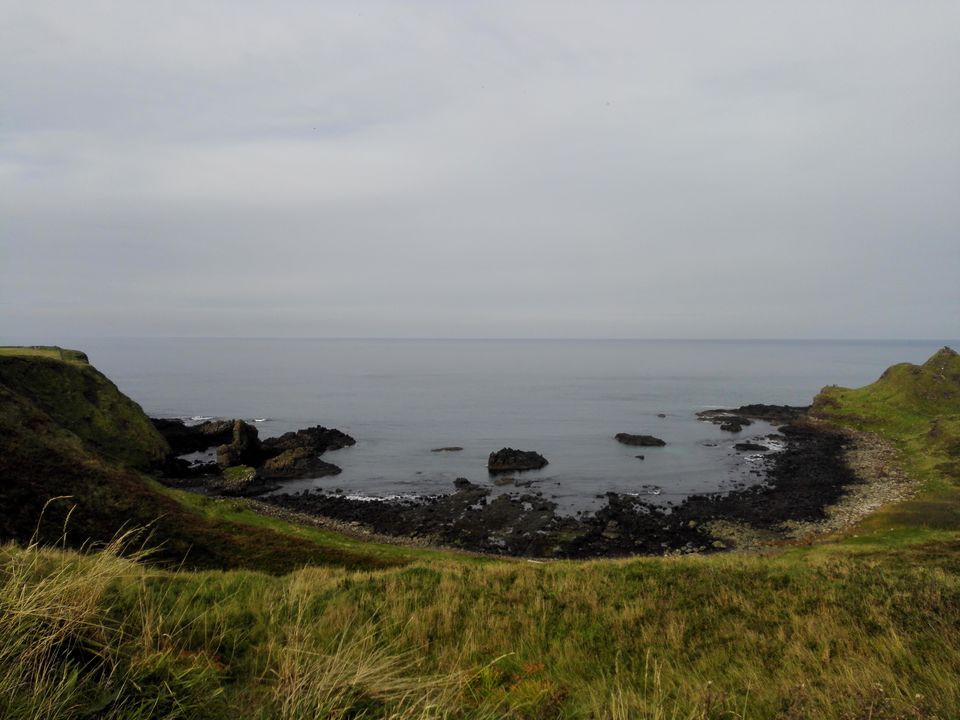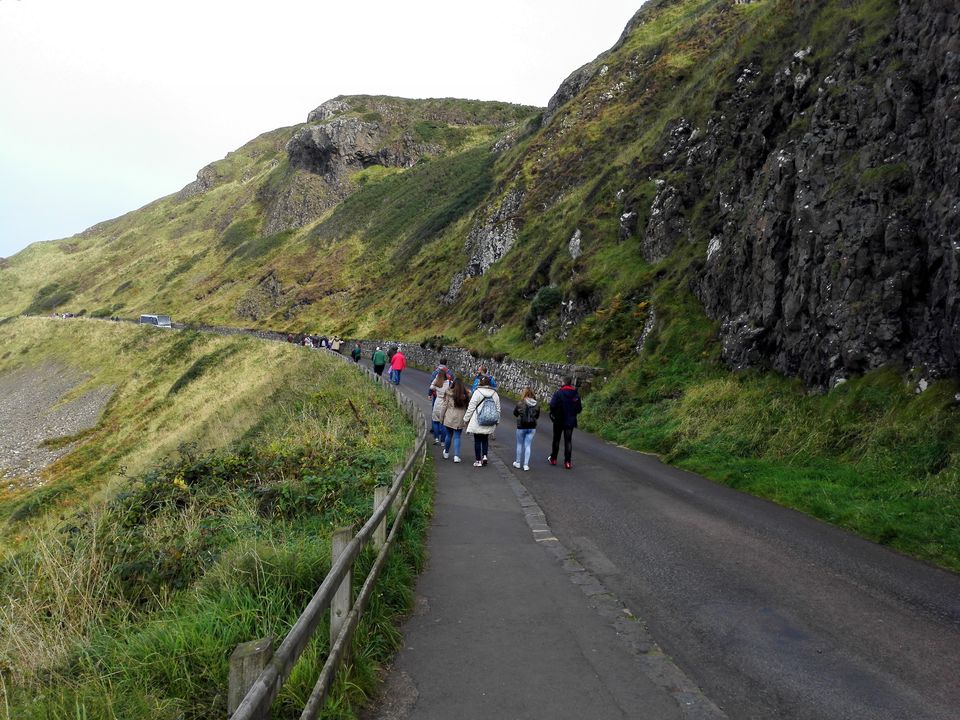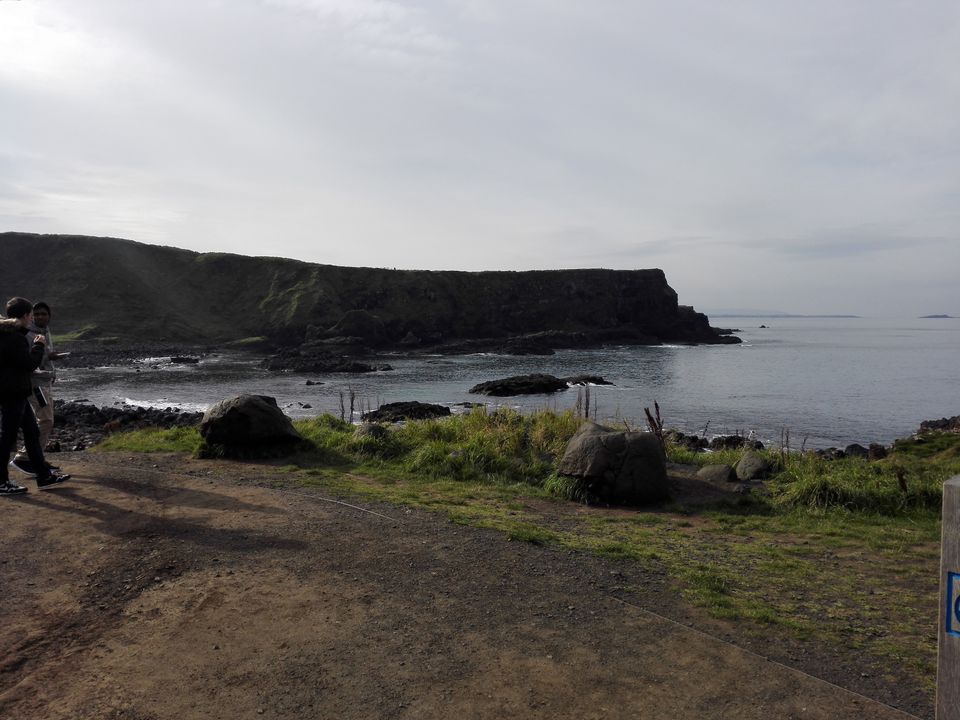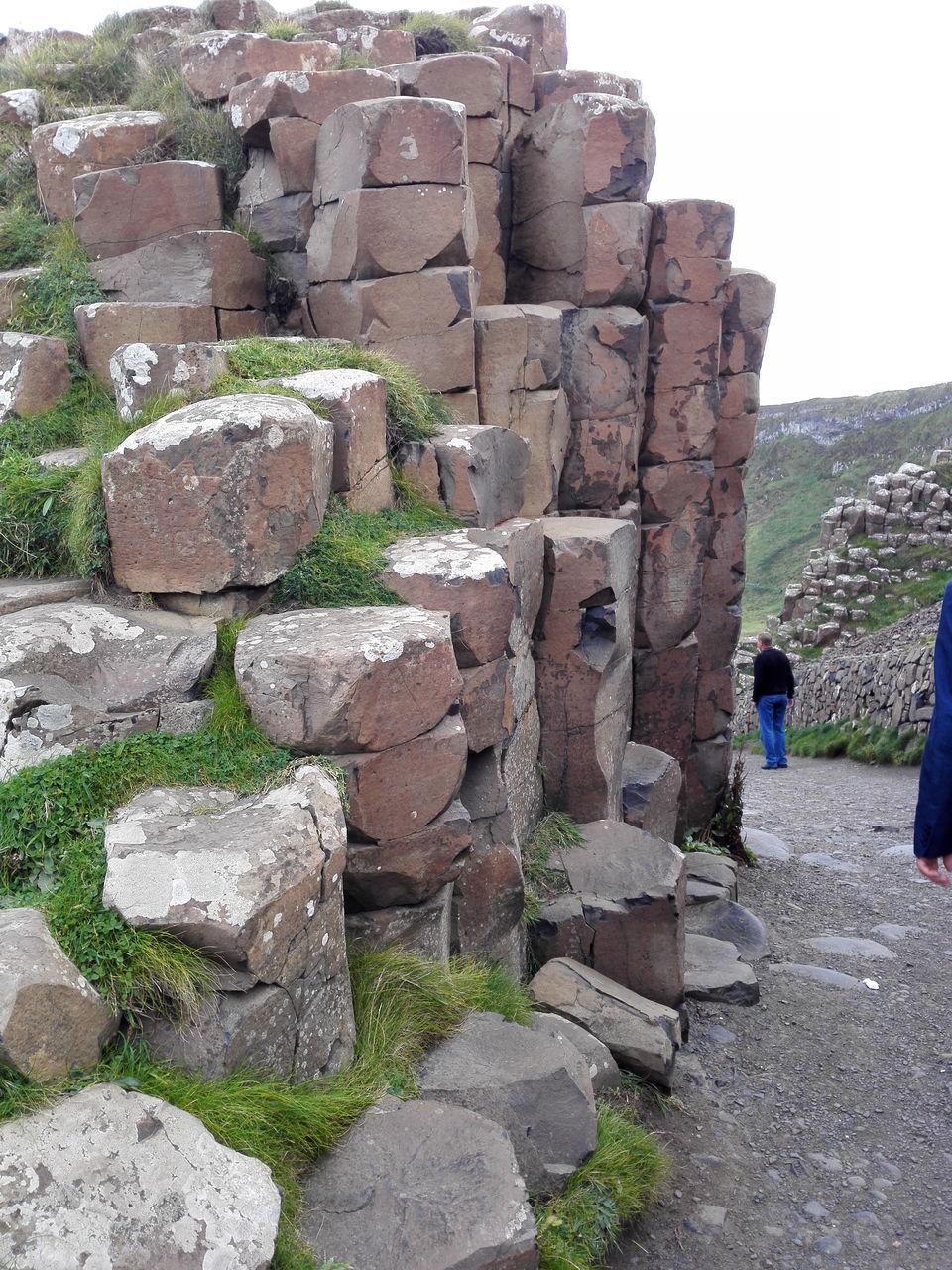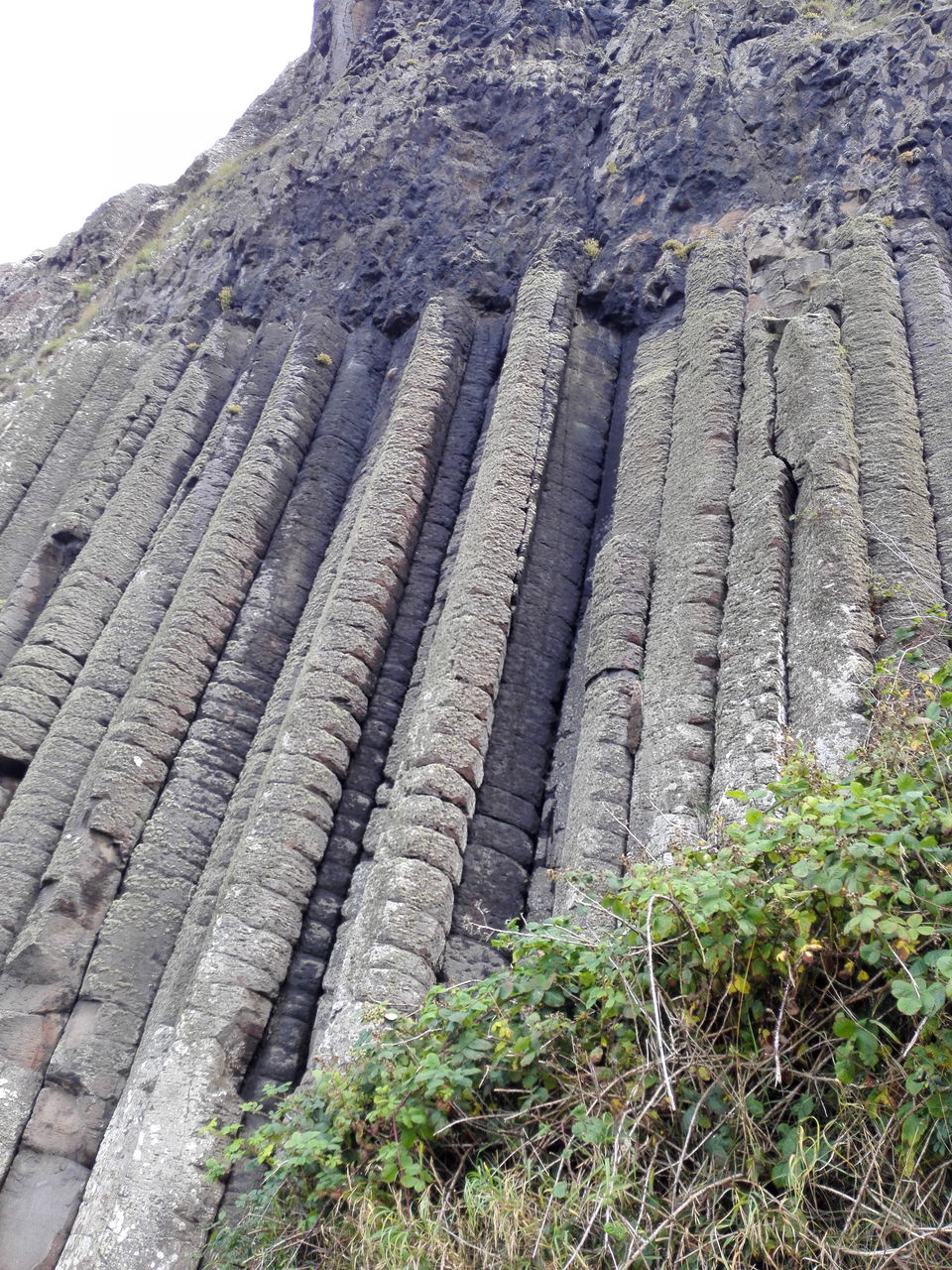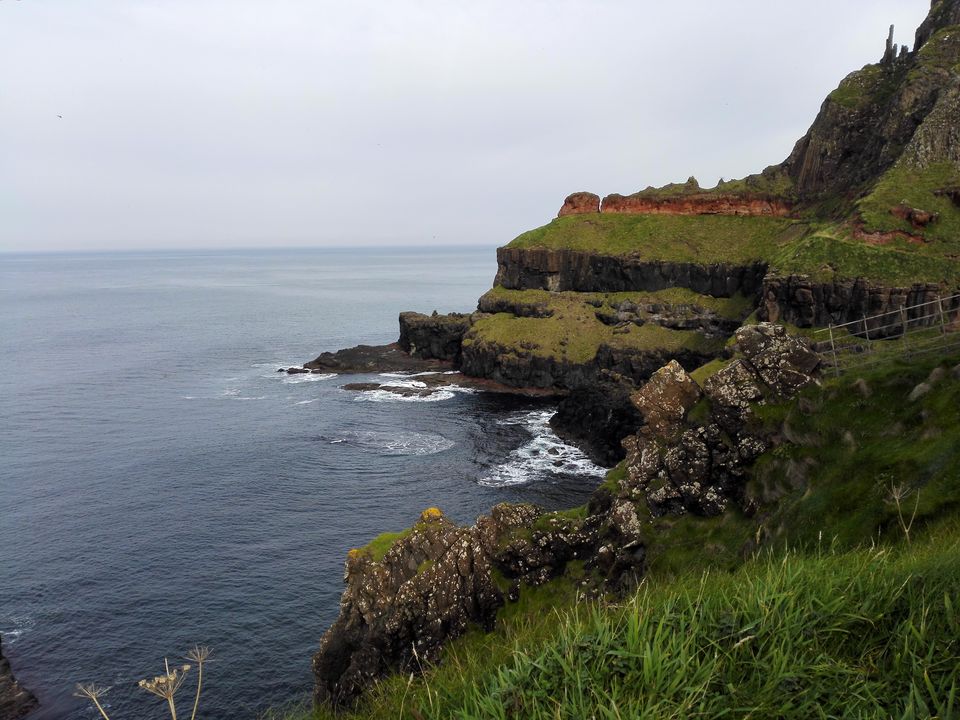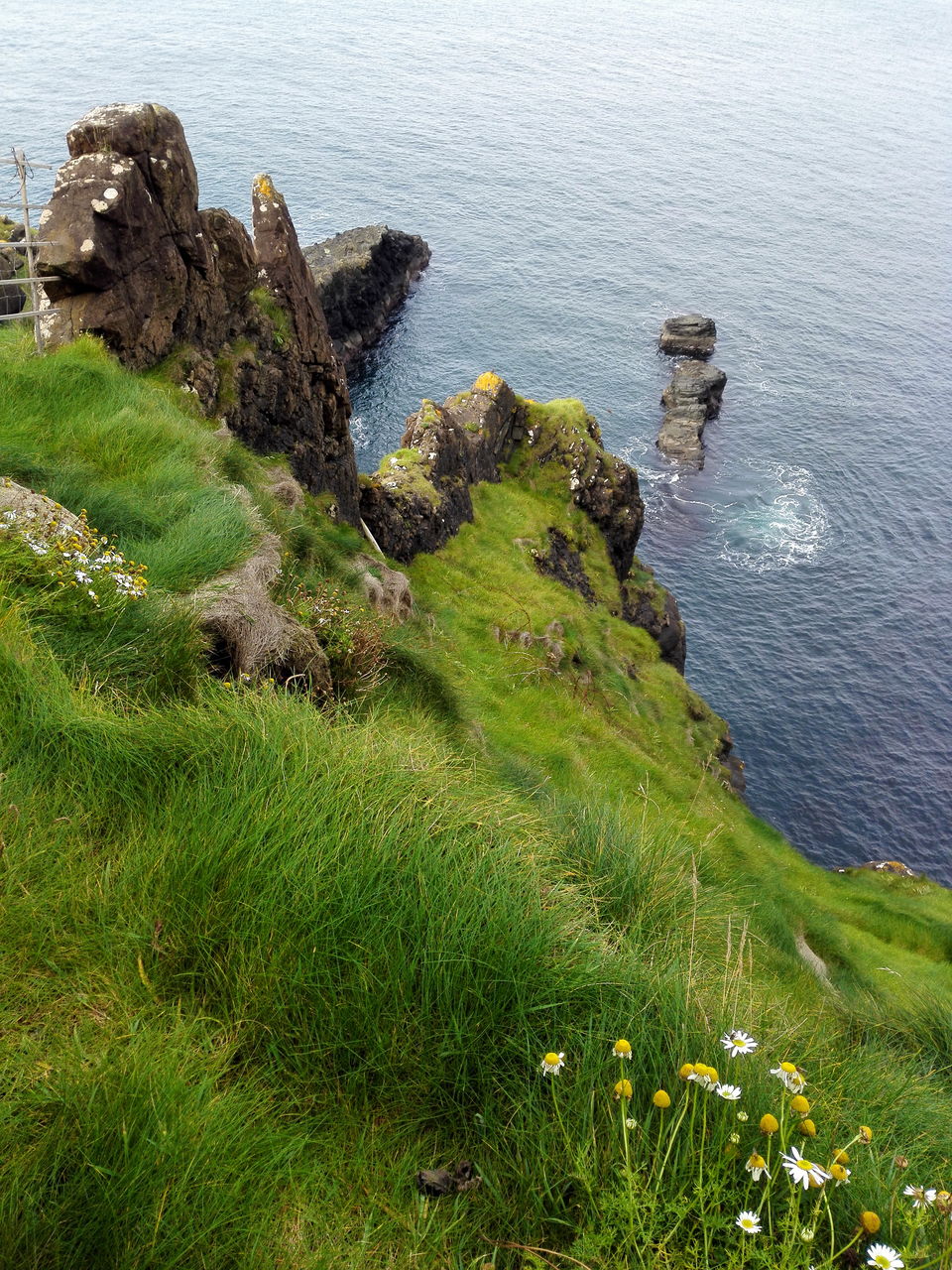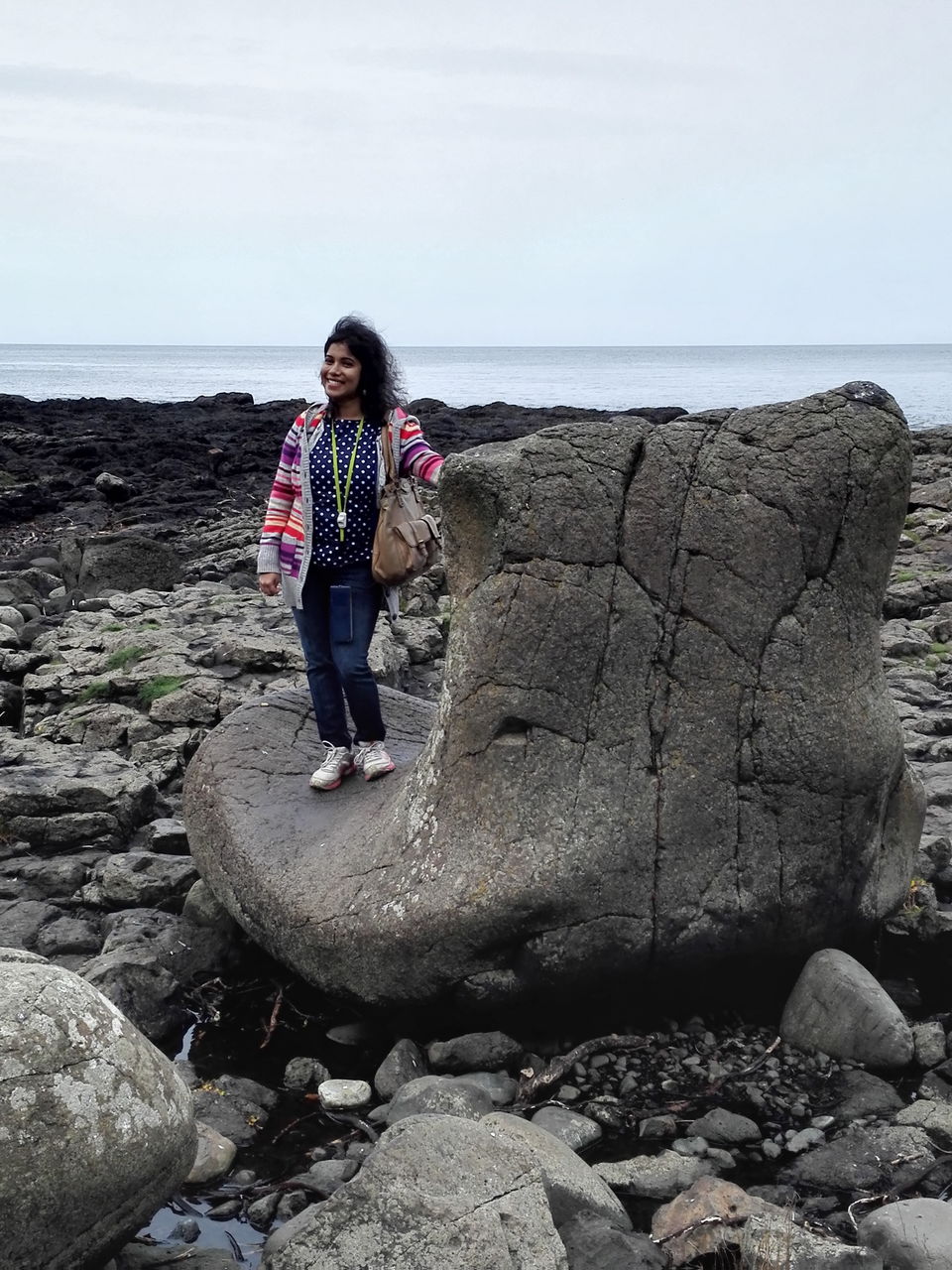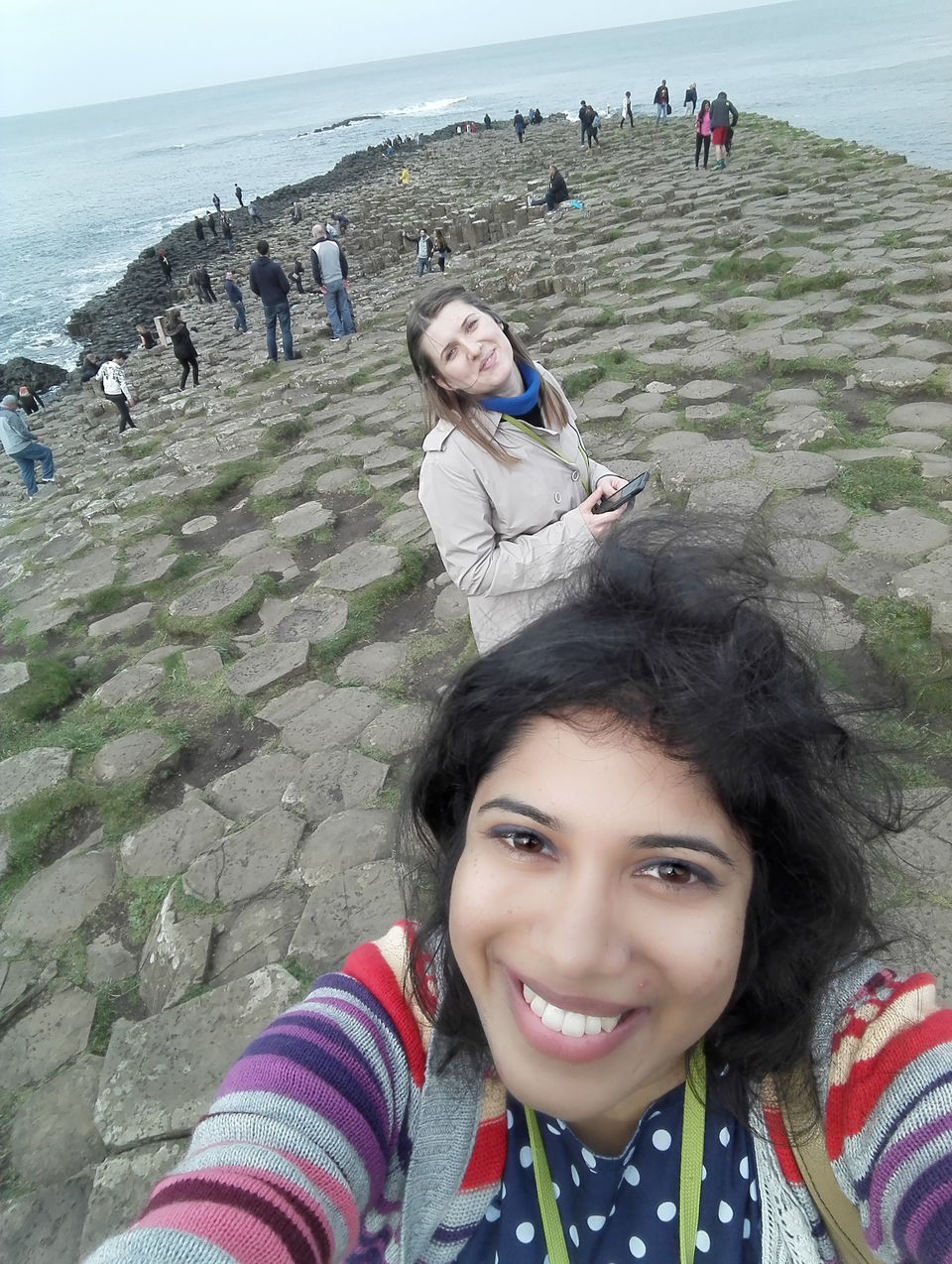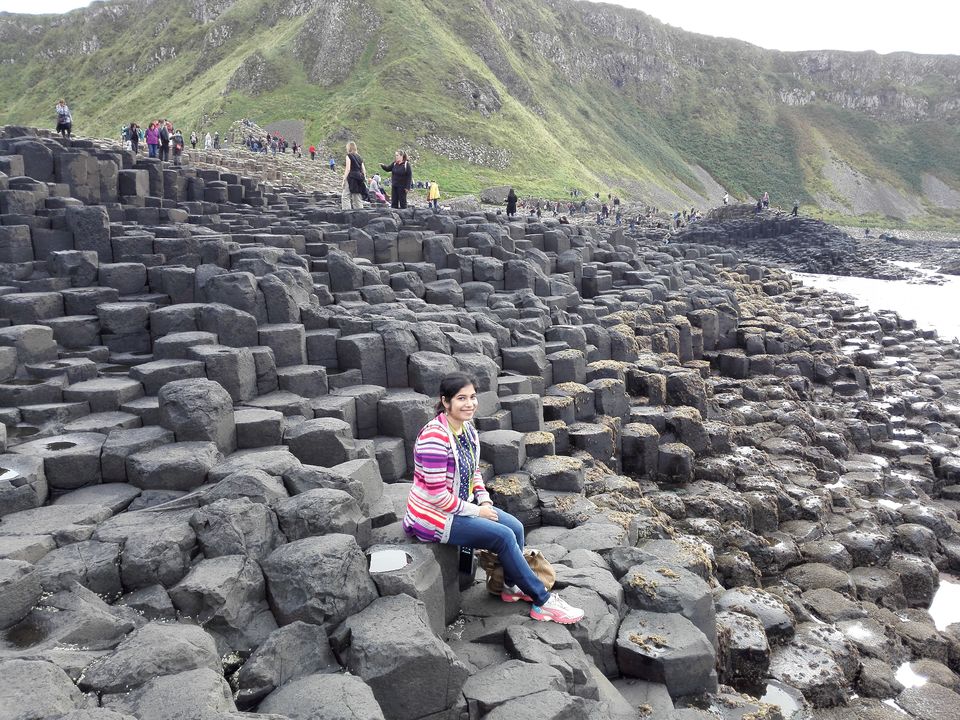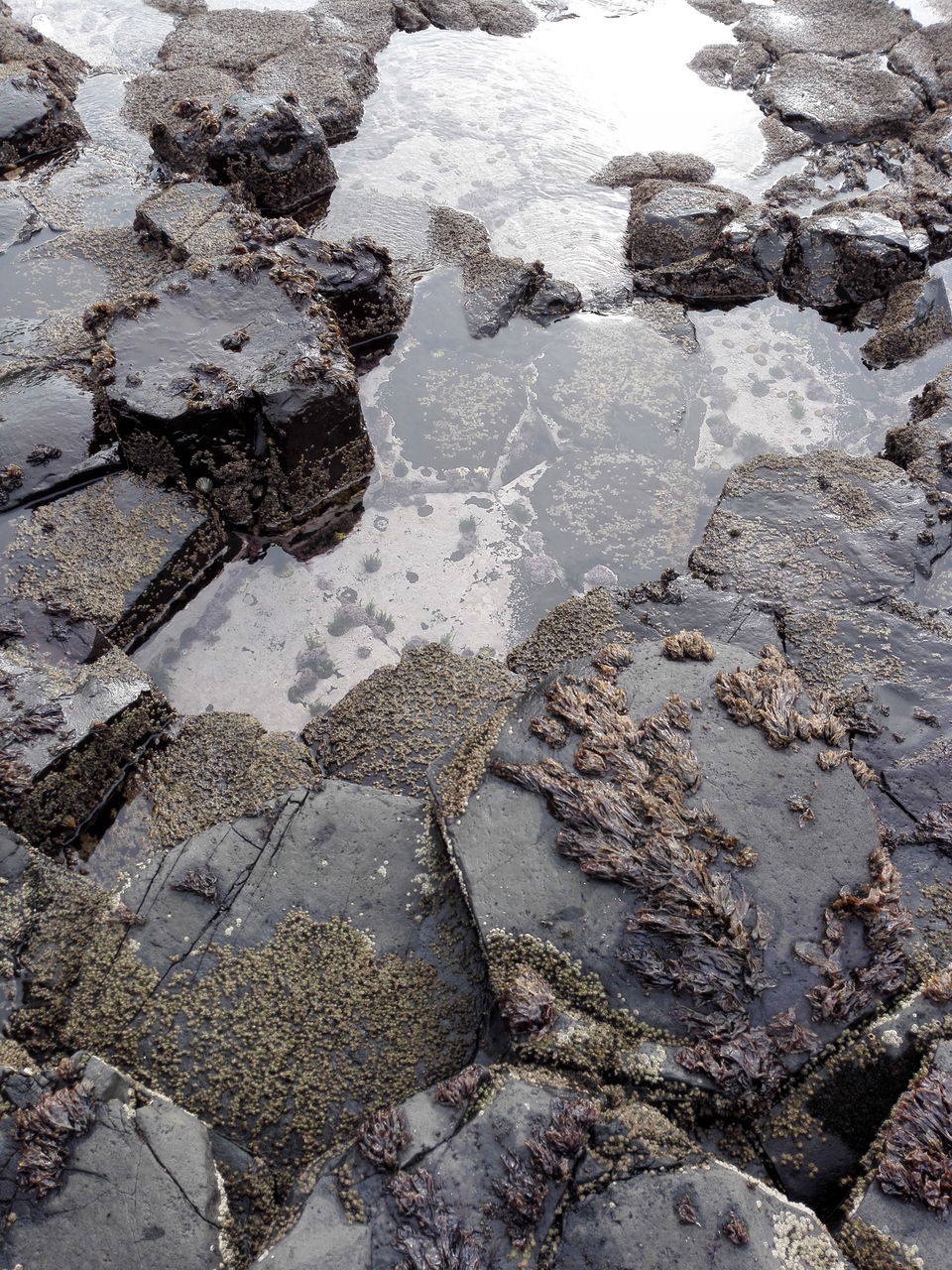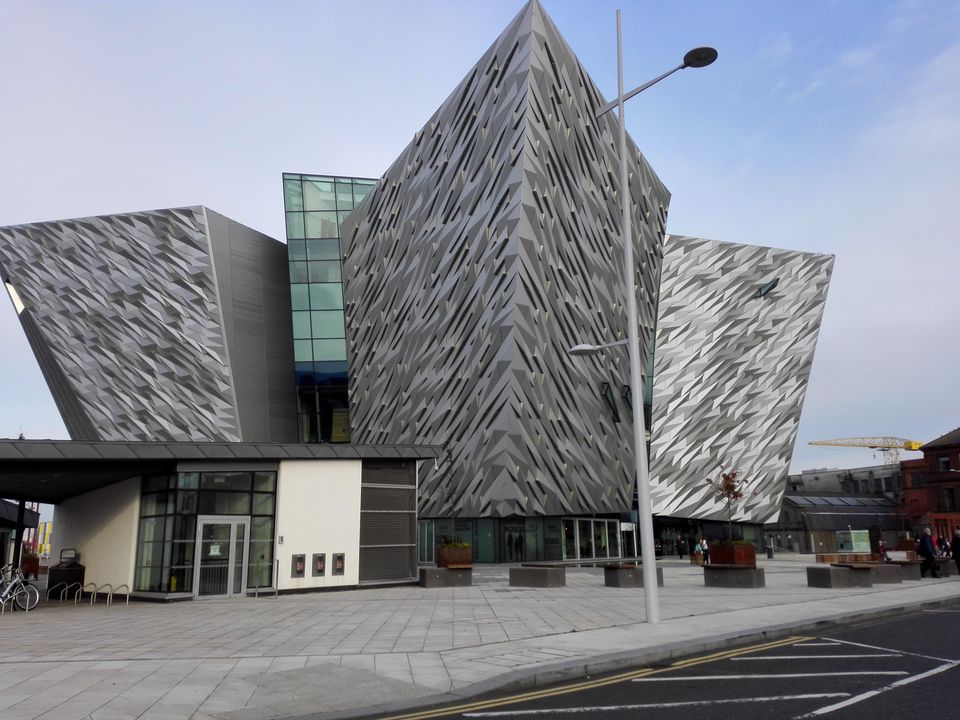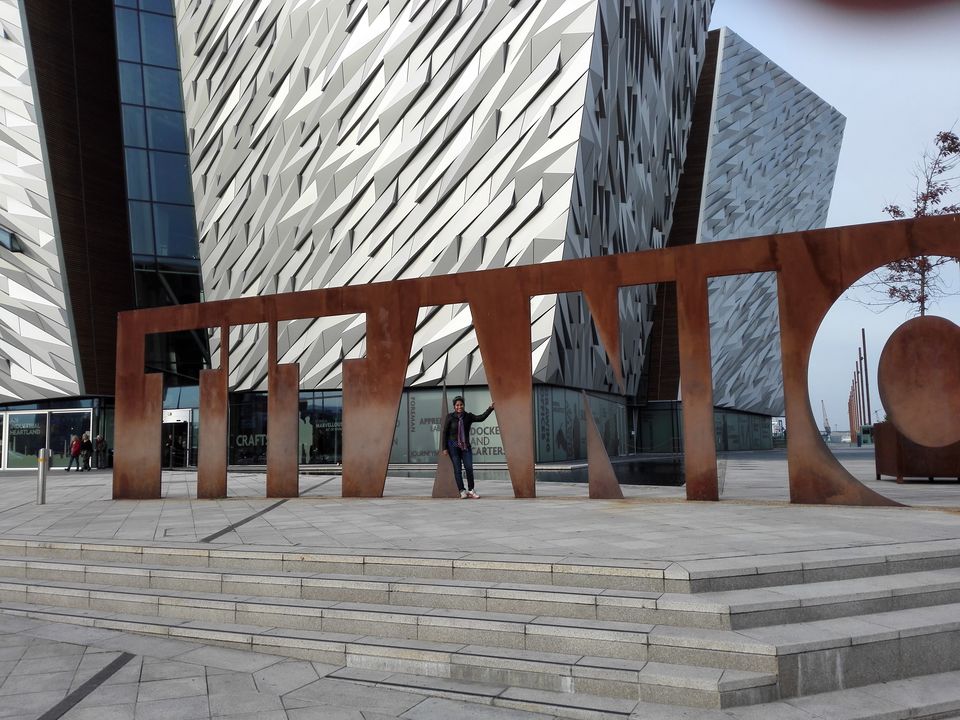 Clear waters, strong cold winds, thankfully sunny afternoon, and spectacular views of the rocks formations made our day out at the Antrim coast a wonderful treat. A day trip from Dublin in the zippy and powerful Ford Fiesta, we girls set off for a particularly long drive to view some rare rock formations at the Giant's Causeway in Northern Ireland, U.K. Although one would be diving into a different country altogether, but there are no border controls, hence this was deemed a very good getaway spot. My fancy for geology, doubled up with my friends' sense of adventure (she has no permission of entry to the U.K!), got us started early in the day. Our stoppages included none but for a hearty Irish breakfast at the services, and after 4 hours of driving we reached Bushmills on a very clear, sunny and warm afternoon. The Antrim coast is extremely picturesque, the photos bear witness to that. But be mindful of that fact that this is also the windiest part of the country, so be adequately layered. The Giant's Causeway is a World Heritage Site, and has an entry fee for £16 (approx 24 Euros), and provides an audio guide that details everything about the geology, geography, weather, culture and many more interesting facts about the Antrim county.
The columnar basalt rocks are something worth witnessing in a lifetime. They are extremely rare and found in only a few places in the world (St Mary's Island in Malpe, Karnataka is one where you could witness this in India). There are many legends and folk lore's around this place. 
Legend goes that a giant named Finn McCool used to live here. Finn got into trouble with someone across the water. The Scottish giant Benandonner was threatening Ireland. An enraged Finn grabs chunks of the Antrim coast and throws them into the sea. The rock forms a path for Finn to follow and teach Benandonner a lesson. Now this was a very bad idea. Benandonner was terrifyingly massive. Realising this, Finn beat a hasty retreat, followed by the giant, only to be saved by our hero's quick-thinking wife who disguised him as a baby. The angry Scot saw the baby and decided if the child was that big, the daddy must be really huge. So Mr Benandonner decided to give up and ran away, crushing down the causeway after him!
On the way back, we dropped in to view the Titanic Belfast which is an exhibit/ museum on the Titanic sinking. However, we were quite unfortunate to not make it in time, hence we could only savour the interesting architecture of the building. 
The day involved some 570 kms of driving to and back, which has been my longest to date (and was manageable only for such excellent roads). I had an excellent travel companion so make sure you are in great company as well, as you can expect this to be a long day!