Las Vegas, City of lights, gambling, best hotels and colorful people. You can drink, gamble and make bad decisions here and the city will keep your secret. That's why they say "What Happens in Vegas, Stays in Vegas".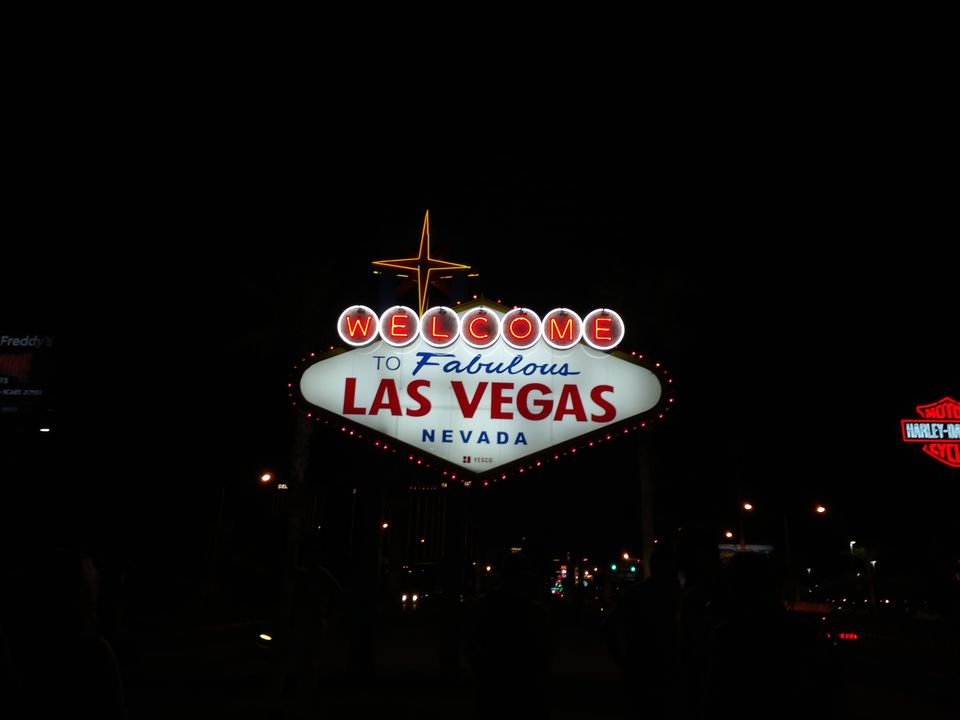 Las Vegas in Nevada state. A deserted area which turns into the magical city in night. People come here all across the world to have fun and for relaxation. This City wakes up at night. We were there in October 2016. Summers are really hot in this place so plan your trip in between September to March.
We landed Las Vegas airport on Friday night. All excited for this, checked in in a Hotel and all set to explore the city. As soon as we touched the Vegas strip, the quiet and dry landscape of the desert was overtaken by the liveliness of casinos, crowd and the music.Hopping from one casino to another, appreciating the beautiful architecture of the Hotel buildings we finally landed our foot in one casino. Two of my friends gambled and we all get free drinks :P Yes, if you are playing in a Casino they will offer you free drinks.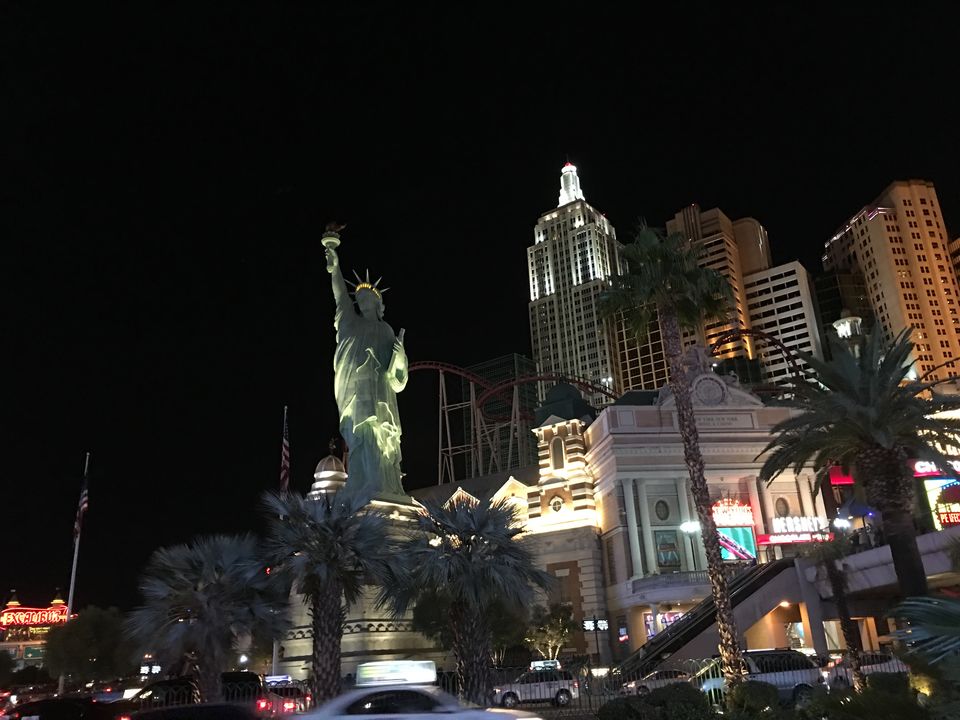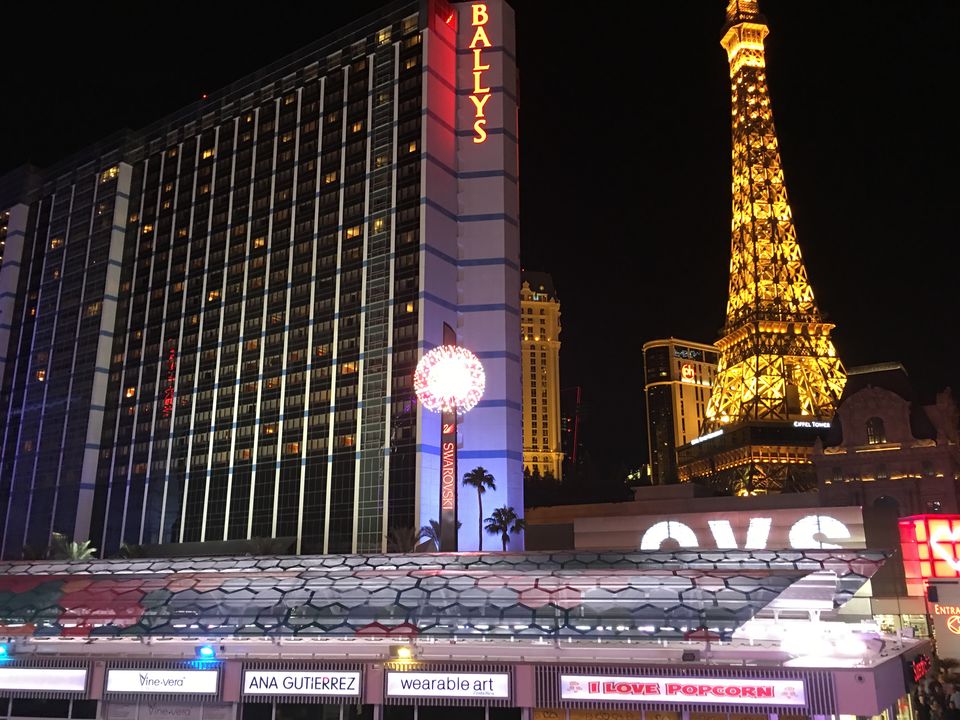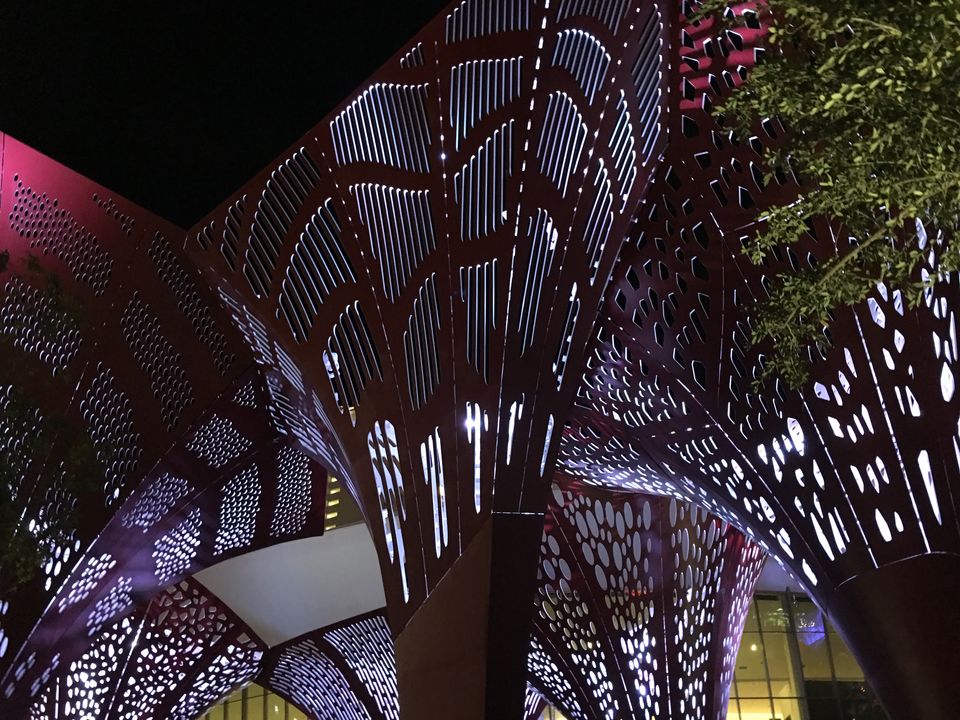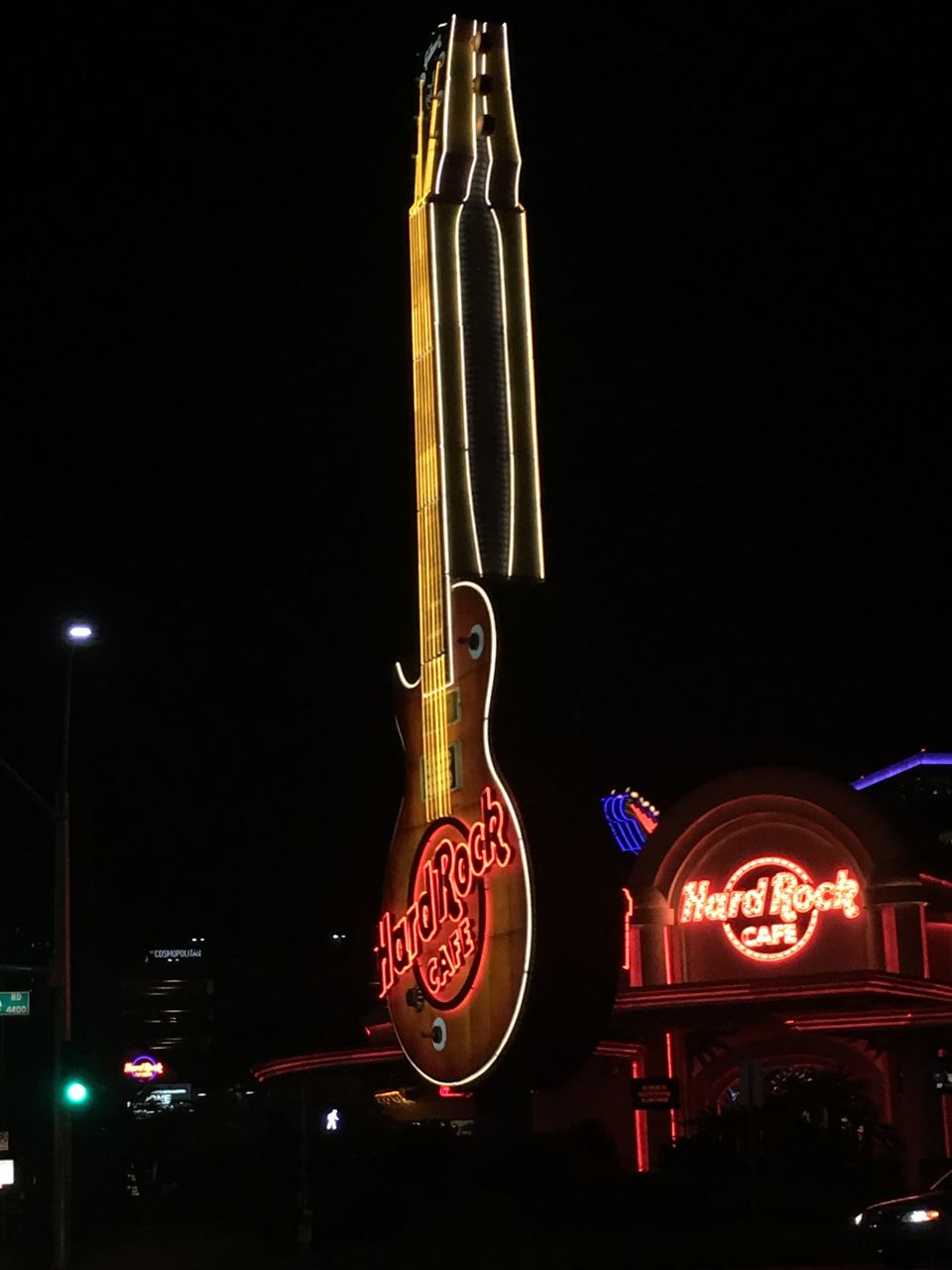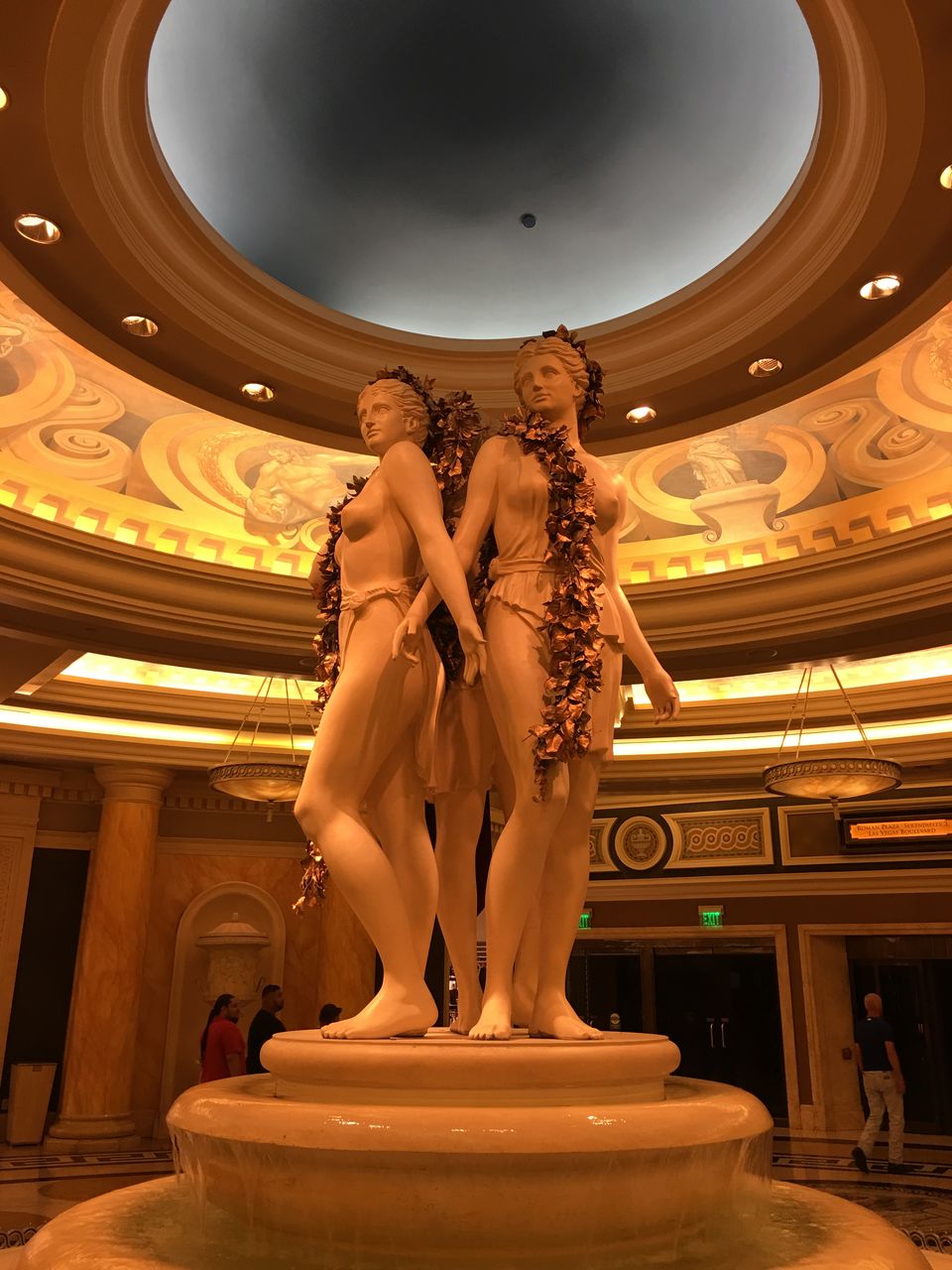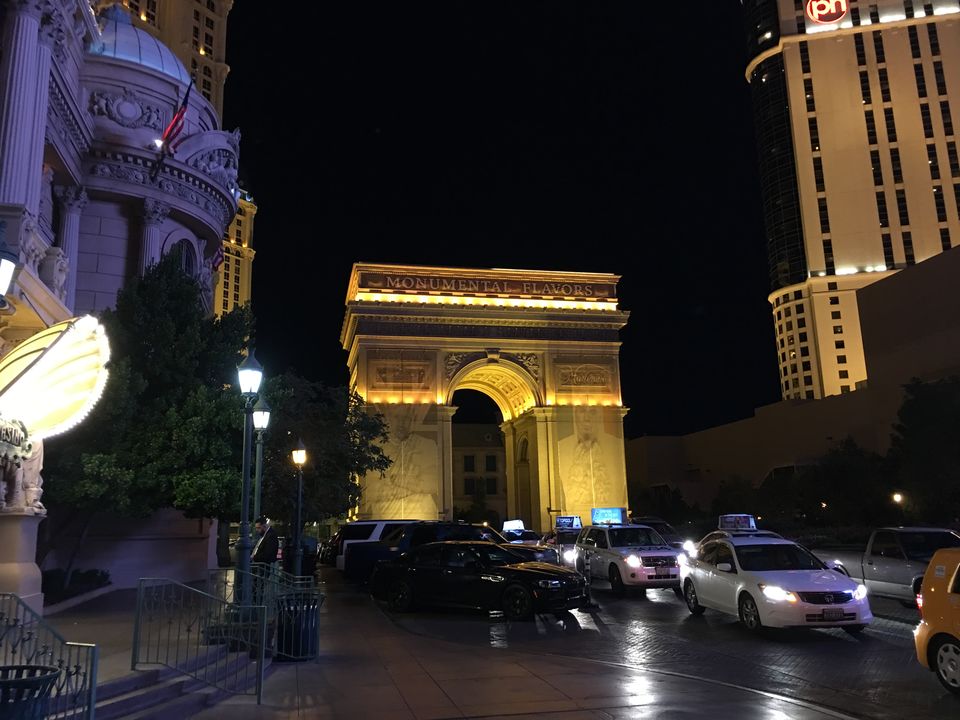 Around 2 we decided to head back to our Hotel. But how can you if you are Vegas. There are many alluring things there. One man came to ask and asked if we are interested to go Strip Club. That was on our second day list, but somehow we get ready to go same night. He promised for Limo ride, but later there was a party van standing in front of us. He played so well with us. There was a girl entertaining everyone with pole dance inside that van. After a 10-15 min ride he dropped us in front of Strip Club. That was our THE first experience of Strip Club. No more information from there :P Came back to hotel early morning and I slept like dead.
The Next day we all were ready by the lunch time and decided to taste the grand buffet of MGM. The buffet was amazing. We spend like two hours there, tasting every single thing. After lunch, it was show time. We booked for "Mystère, Cirque du Soleil". It was a kind of circus, but with more effects, many people performing and coordinating at the same time. Some moments were like WOW! and in few I slept. My friends were laughing at me, how can you sleep in a show. I can man :P.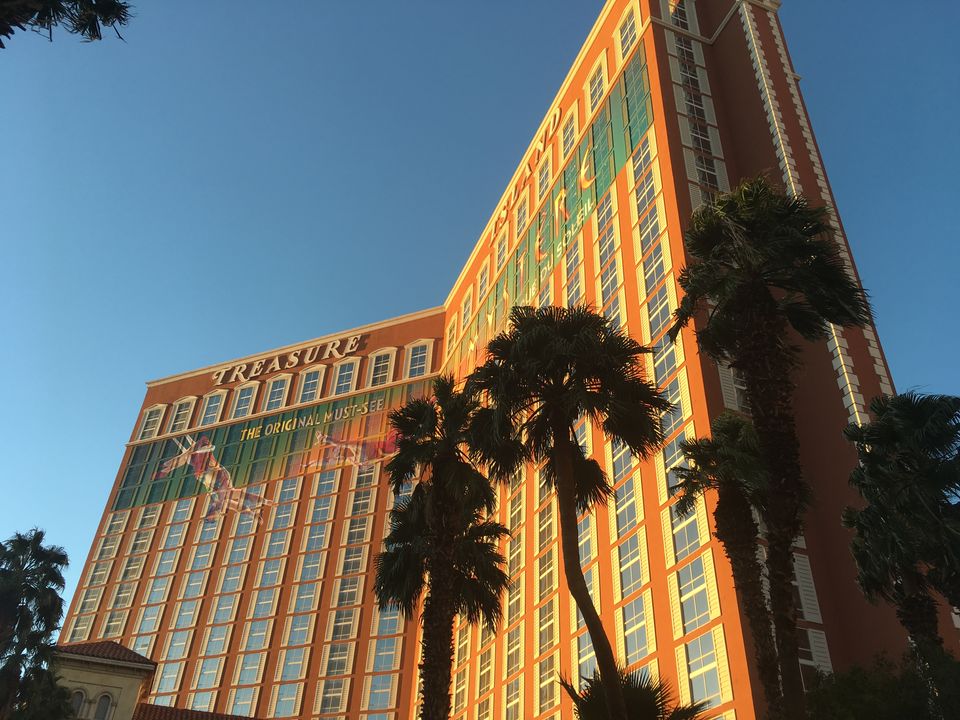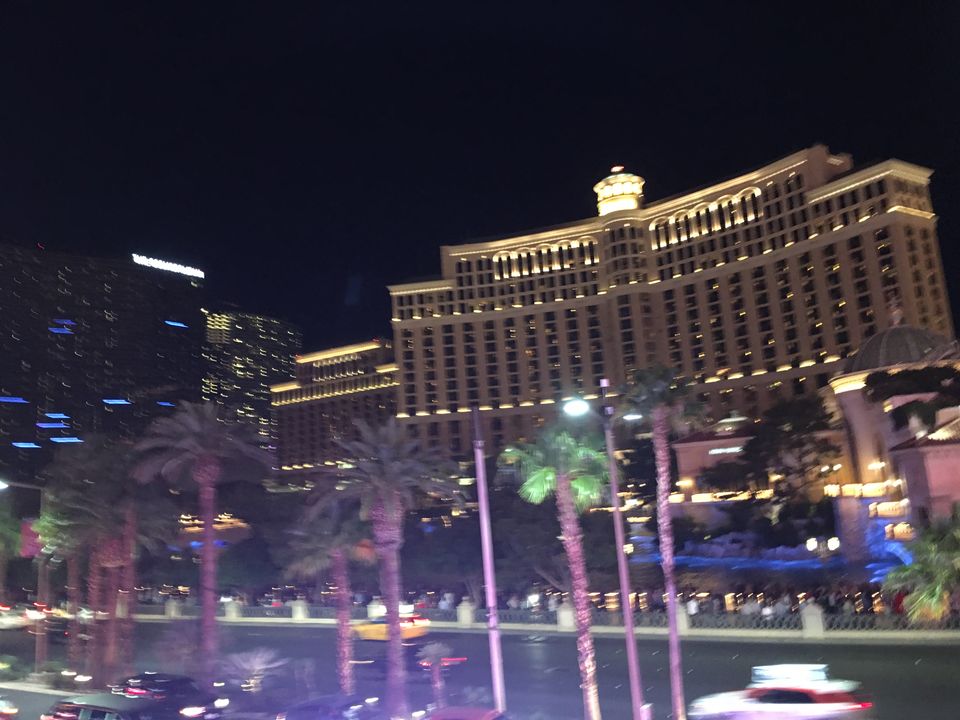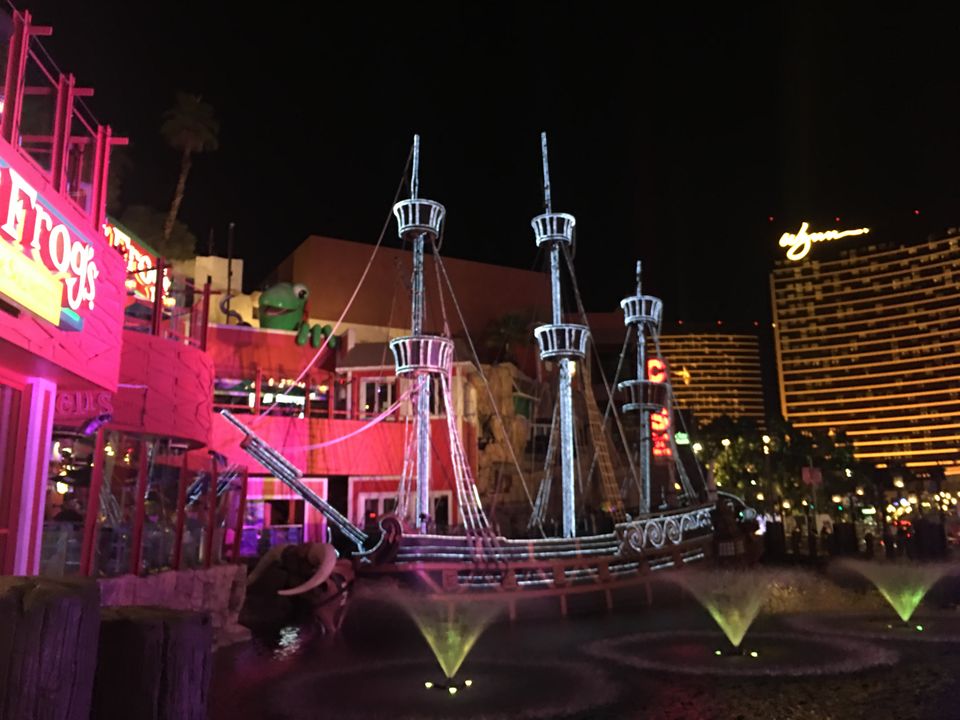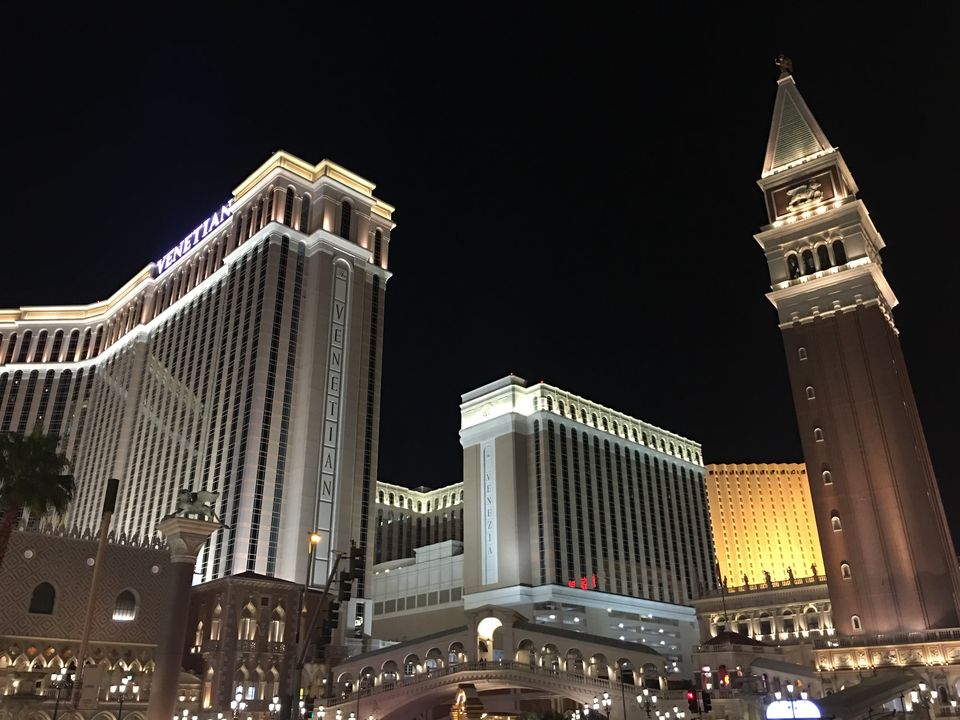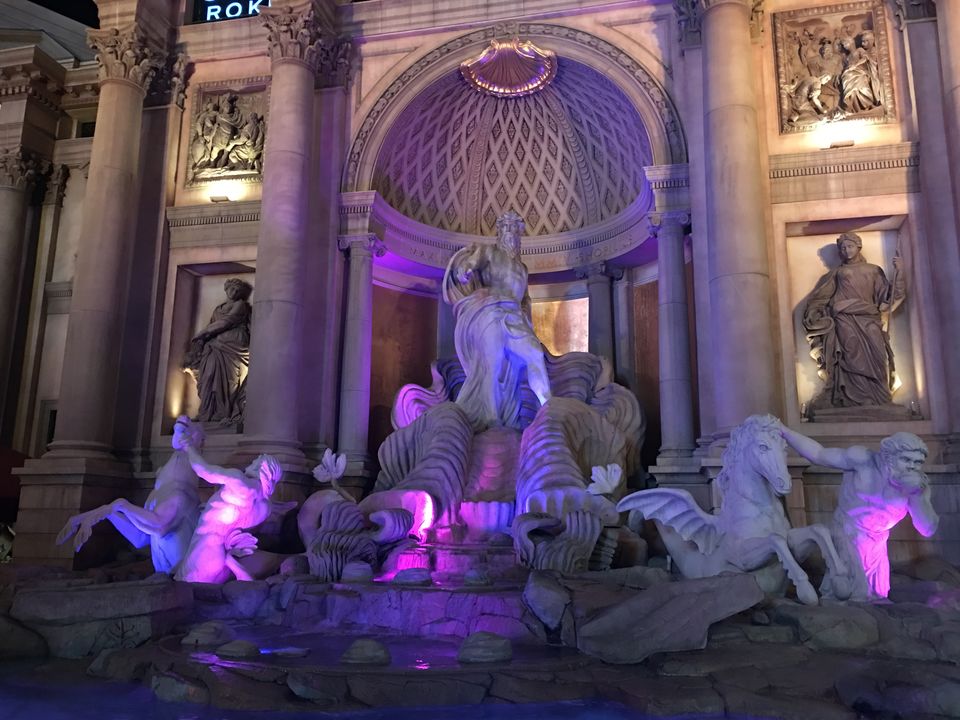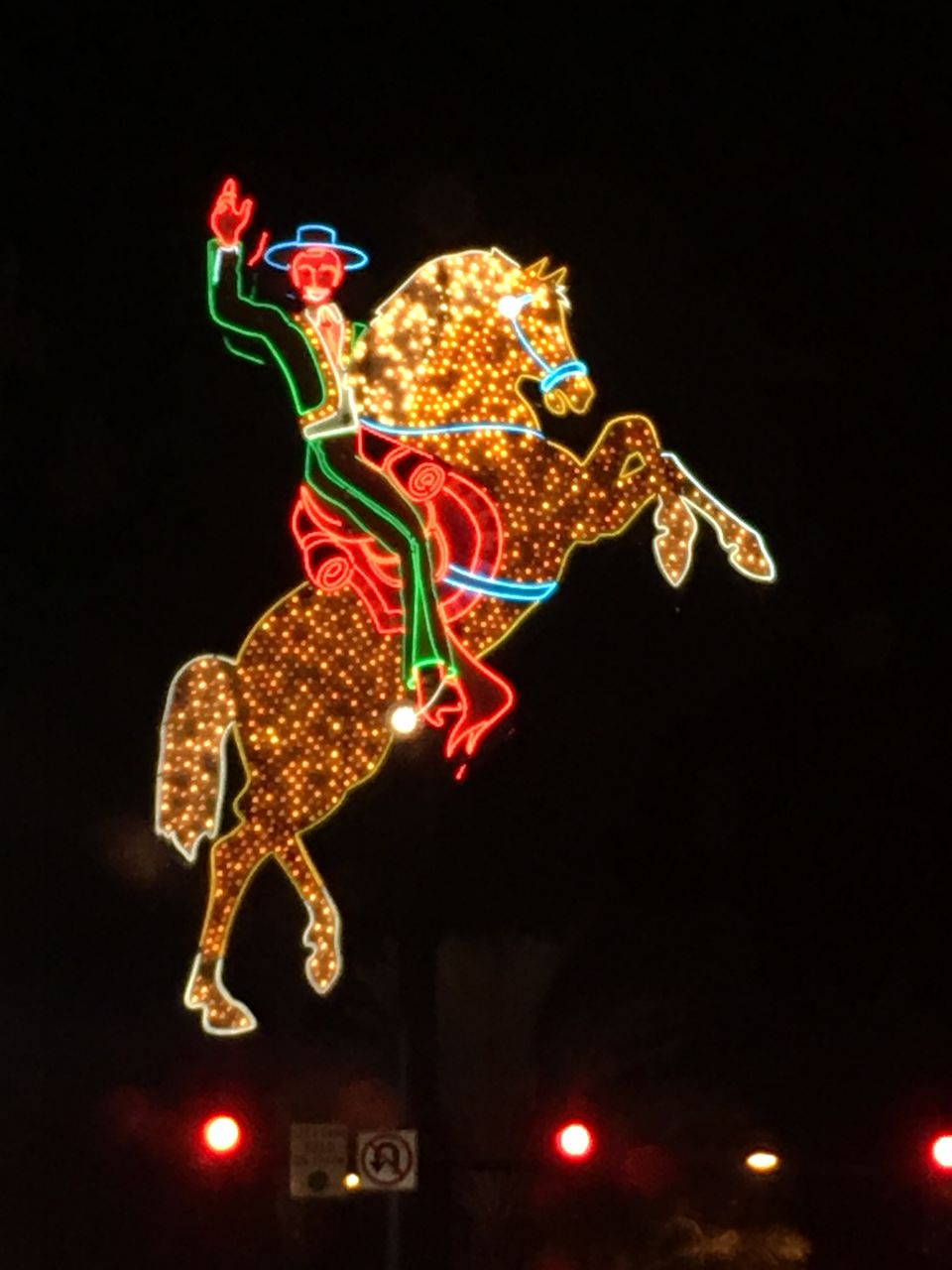 After that we again started in that strip and stopped by Bellagio to catch a glimpse of the fountains. Bellagio is popular for musical water fountains which run at designated time periods. I was tired by then and wanted to sleep, but for my friends it was not enough. After a little fight I settled to walk for the next Traffic signal. After that we two girls left for the hotel. The Next day was for The Grand Canyon.
Come to this city for some fun, drink, gamble, dance, do whatever you want. Nobody cares and nobody interferes. Feel free and blend yourself with this city.