So you've decided you want to make Las Vegas your next stop. You've seen movies like Casino, The Hangover and Ocean 11 and have decided Sin City is the best place to go for a peace and little relaxation. Or maybe you want excitement and want to stay up all gambling, drinking and making bad decisions to create the best stories you'll never be able to tell anyone. Either way, Las Vegas is the place for you.
Getting around
Getting to Las Vegas is the easy part. All major airlines have flights to McCarran Airport and flying it the fastest way to get to Las Vegas. You can also take a bus via Greyhound to and from Las Vegas if you prefer staying on the ground and don't mind the extra hours riding through the desert. And of course you can always just drive there. If you intent on staying in Las Vegas for more than a week and don't want to take taxis everywhere you go then this may be your best option.
Once you arrive in Las Vegas and decide on what you want to see and do then your transportation options change a bit. The cheapest way to get around is by foot. The Las Vegas strip on Las Vegas Boulevard is roughly 3.7 miles long, measured from Circus Circus on the north end of the strip to Mandalay Bay at the south end. It can take up to an hour and a half to walk the length of the strip so bring comfortable shoes if you want to walk everywhere.
Taxis are the most common transportation in Las Vegas, and they are located at every hotel. A taxi ride can be anywhere between $12 and $45 depending on where you want to visit. Traveling from the Bellagio to Fremont Street can be between $40 and $60, which depends on traffic and if your taxi driver uses the freeway or Las Vegas Boulevard. Over long drives like this the taxi driver will usually ask you if you have a preference of which way they go.
There are many busses that run throughout Las Vegas, on and off the strip. The Regional Transportation Commission of Southern Nevada has the most common buses you will see running throughout the city. I tend to avoid the bus, as they are most often crowded and get stuck in traffic (especially during the peak daytime hours).
Now, if you want to act like a big shot or impress your friends you can always rent a limo. Omni Limo is a good company and can pick you up and take you to any location, whether that's a hotel or the airport. You pay for the limo services ahead of time and just let the driver know where you want to go. But remember to tip your driver a few bucks and he'll probably give you a little extra time.
Things to do in Las Vegas
The most typical thing to do in Las Vegas is gamble. Nearly all hotels have massive casinos right up front with every game you could imagine. If you've never gambled before don't be shy, each day thousands of people arrive in Sin City without ever having risked a dime. The casino employees will gladly help you understand all the rules.
While gambling in a casino cocktail waitresses will make regular rounds asking if you would like anything to drink. As long as you are gambling, even sitting at a penny slot machine betting no more than a few cents your drinks are free! If nothing else you have a great time in Sin City with copious amounts of alcohol that didn't cost you a thing! Just tip the waitress a dollar so she comes back in 10 minutes asking if you would like another drink.
Besides drinking and gambling there are so many things to do in Las Vegas. Many national organizations hold their annual meetings and conventions in Las Vegas due to the city's massive hotel room supply and amply convention space. For example, the Rocky Mountain Elk Foundation holds its yearly outdoor exposition every December and is free to the public. Here you can find new innovations from firearms manufactures, auto dealers and outdoor exploration companies.
Another convention that is held several times a year are the Las Vegas coin and currency shows where precious metals and old and new currencies are all for sale to collectors.
There are dozens of golf courses around Las Vegas that range in price and difficulty. Some courses are also members-only so unless you're on the PGA tour good luck getting into those. But if you're in town for the weekend and want to hit a few balls with friends then somewhere like the TaylorMade Golf Experience at the south end of the strip is perfect.
Any given week there will be dozens of different performances throughout Las Vegas. I personally have made many trips out to Las Vegas just to see a concert at The Hard Rock Hotel. Having been to Las Vegas so many times and gambled enough I usually get offered free concert tickets at least a couple times during the year, so when my schedule allows I love flying out there for a concert and drinks by the pool.
And speaking of, all the hotels in Las Vegas have amazing pools. In the middle of the summer when the sun is hottest and the most people have come to town the pool areas are crowded, but that doesn't mean you should avoid them. Taking a quick dip into the cool water, relaxing in a hot tub, having a drink at a poo-side bar or just taking a walk through the oasis to enjoy the bodies on display are all good reasons to take advantage of this amenity. A few places even have blackjack tables set up in the pools for you to enjoy!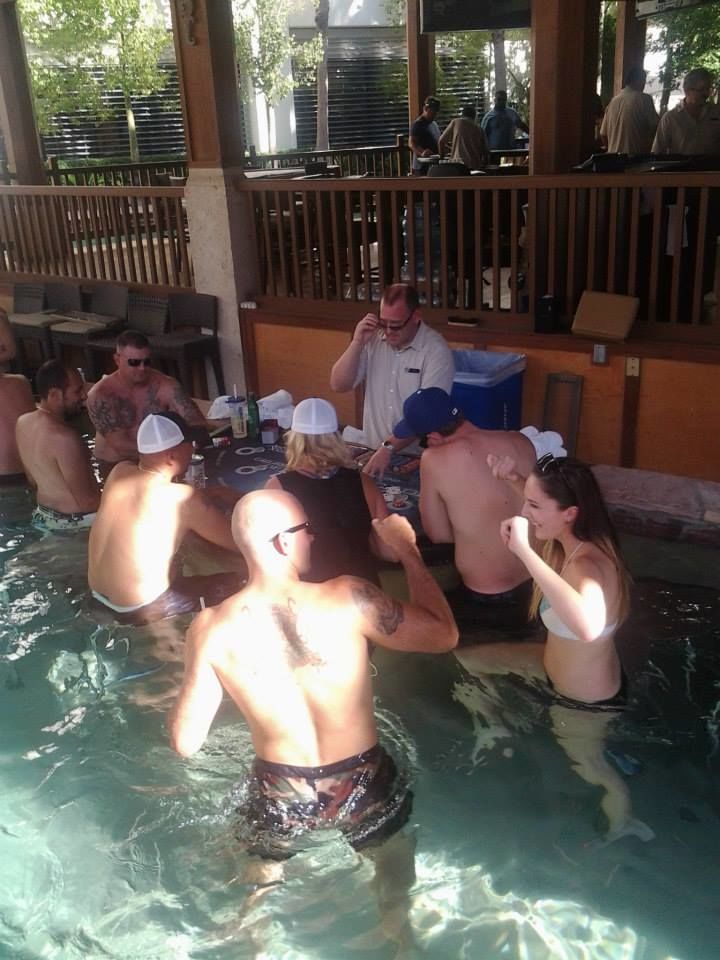 The city of Las Vegas itself is one giant light show. The larger hotels have their own displays that are performed on varying schedules throughout the day and night. Most typically people associate the dancing fountains at the Bellagio with a trip to Las Vegas and are definitely sometime everyone should see at least once.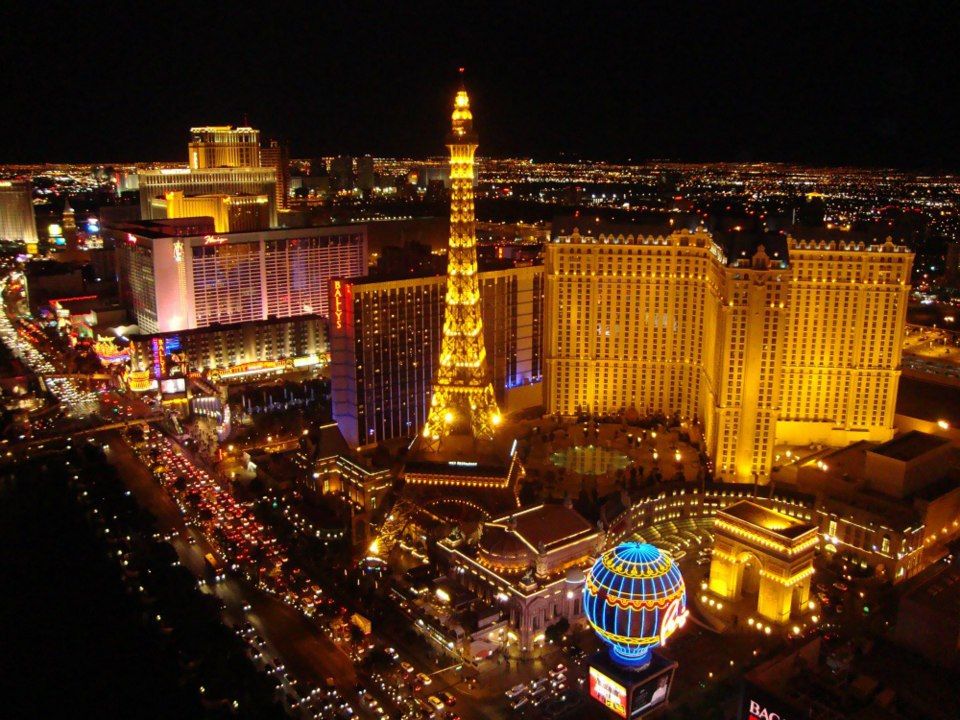 Where to stay
The lodging options for Las Vegas are endless. Now days you can stay in a lavish hotel, a cheap hotel, a private condo, a cheap motel, a budget hostel or even someone's spare bedroom on Airbnb.com.
All hotels in Las Vegas are going to have their advertised price. Keep in mind that this is not the final price you will pay. In addition to the advertised price hotels also collect resort fees upon check-in. For example, Caesar's Palace has rooms available on Travelocity.com in May for $231 a night. But read the fine print and you will see they also collect $32 a night plus tax. They also require a $100 per night security deposit, which you get credited back to your card a few days after check-out.
Hotels like Aria, The Venetian, The Wynn, The Cosmopolitan and The Bellagio are at the top of the budget for most travelers. These hotels are beautiful and worth the money, but most people traveling to Las Vegas see their hotel room as simply a resting place between fun activities. Most people don't intend on spending the majority of their day in their hotel room. The best way to enjoy rooms in these hotels is when they mail out free offers for coming to Las Vegas on off days like Monday through Thursday when rooms are cheapest and hotel occupancy are lowest.
My go-to place to stay in Las Vegas is the Hooters Hotel located on East Tropicana Avenue. They just renovated all the rooms and the pool area over the last year but have kept the spirit of the Hooters brand (hot girls and cold beer). The hotel and casino are small compared to other nearby hotels (The MGM Grand is right across the street) but the atmosphere is fun and they do make it a point to take care of their regular guests. I also never intend on spending much time in the hotel room so I like spending less than $60 a night on a place to rest my head when I can.
For more extended trips (longer than a week or two) Airbnb.com has become a great option to book lodging in Las Vegas. A few winters ago I stayed in Las Vegas for just over a month and booked a room in a gentlemen's apartment in North Las Vegas for $20 a night. He was about 14 miles away from the strip where I spent most of my days so it was good that I had my own car, otherwise taking the bus back and forth would have been a hassle. And taking a taxi would have just been too expensive.
Places to visit in Las Vegas
Fremont Street is one of the first places to make a stop. "Old downtown Las Vegas" as it's often called is a smaller cluster of casinos and attractions than the strip and has its own unique feel. During the day thousands of people walk the covered street going from casino to casino, and at night thousands more enjoy the light show that is the digital ceiling covering the street. Food, drinks and entertainment are generally cheaper on Fremont than they are on the strip so this is also where budget-minded people like to stay.
The "Welcome to Las Vegas" sign at the south end of Las Vegas Boulevard is another place first-timers must visit. The iconic sign is particularly popular for wedding parties, as I've driven by it and seen sometimes a hundred or so people gathered in tuxedos and dresses getting ready to pose.
The Hard Rock Hotel located of the strip at Paradise Road and East Harmon is an awesome place to visit for several reasons. The hotels located off the strip are generally not owned by MGM or Caesars Entertainment like most of the other big casinos, so they have to be more competitive to attract business. The Hard Rock is a over-the-top party of leather and lace with gorgeous cocktail waitresses, excellent food and drink selections and a display of rock and roll history and memorabilia. On the weekends they also feature go-go dancers behind some of the blackjack tables to help take your attention from gambling a few dollars.
Several casinos have shopping malls attached to their hotels, and the Forum Shops at Caesar's Palace are always on my list to stop by. There are literally hundreds of high-end shops for clothes, watches and lingerie. On my list though is a memorabilia shop called Field of Dreams (who also have a shop in the mall attached to The Venetian). Their display of sports history is very impressive, and usually a few times a month they will have some retired professional athletes in the store signing autographs and taking pictures. Another favorite shop off mine is The Art of Music located in the shopping mall between The Luxor and Mandalay Bay. Pete Rose who resides in Las Vegas (and operates his own sports bar on the strip) makes regular appearances here, so if you're a die-hard baseball fan then be sure to check them out!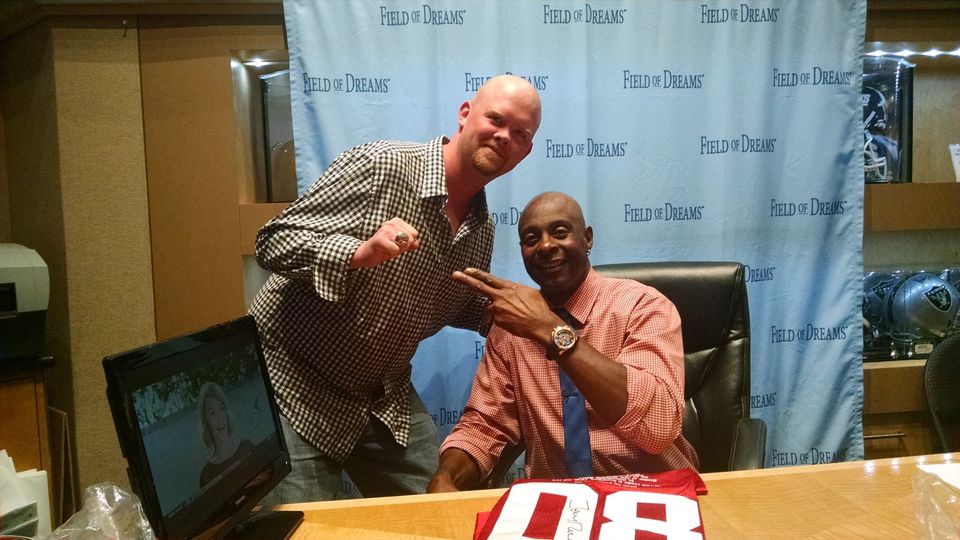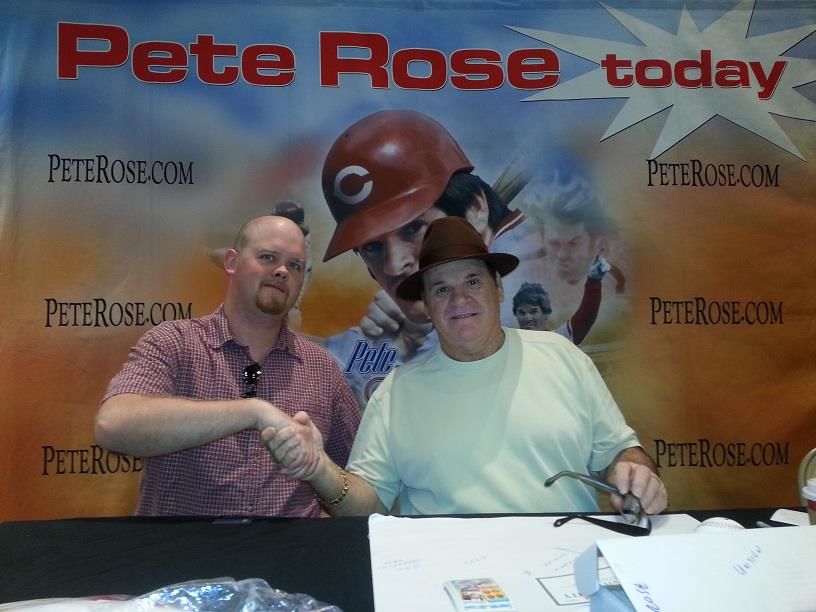 Where to eat
The restaurant scene in Las Vegas has really exploded over the last 20 years. These days every celebrity chef has at least one restaurant with their name on it somewhere along the strip. And restaurants are just like the hotels – there are super expensive places and there are dirt-cheap places.
Of the high-end restaurants I've tried (and there a many in Las Vegas) Scarpetta inside the Cosmopolitan is amazing! Their five course tasting menu changes constantly and will be the best $110 you could spend in Las Vegas. You'll notice on their website that there aren't any prices for their items listed. That's a high-end restaurant thing, meaning it's all expensive.
On the lower-end of the price spectrum is Earl of Sandwich, with locations inside Planet Hollywood and The Palms. This sandwich shop is comparable to Subway or Quizno's but so much better. At night during peak party hours when most people are out exploring the city these sandwich shops become ridiculously busy. Good thing they are 24-hour and maintain enough staff to get through the lines quickly.
The Royal Indian Bistro located inside The Rio is another favorite of mine. Their price range in middle of the road, meaning it won't break the bank but you'll spend more there than the buffet at breakfast. The food and décor are distinctively Indian, and if you've never tried Indian food then this place makes that experience simple. It will also make you want to have Indian food very soon again, as their chicken tikka masala is to die for!
A few tips
Everyone in Las Vegas is there for one reason – money! Either to make it or spend it, money is the driving force behind everything in Las Vegas. Remember that when walking through the malls and people want to talk to you about a condo they are selling or the pretty girl at the bar asks you to buy her a drink.
Tip! Las Vegas is built on the hospitality industry and the services you are enjoying are not free. So when you get a drink from the waitress or win a couple bucks at the blackjack table leave a buck or two. This not only shows your gratitude but will ensure you keep getting treated well.
It's easy to get caught up in the excitement and craziness that is Las Vegas. Just don't spend every dollar you bring and you should be alright. Sure, there will probably be a few details from your trip you'll omit when talking to family members after. After all, what happens in Vegas stays in Vegas.