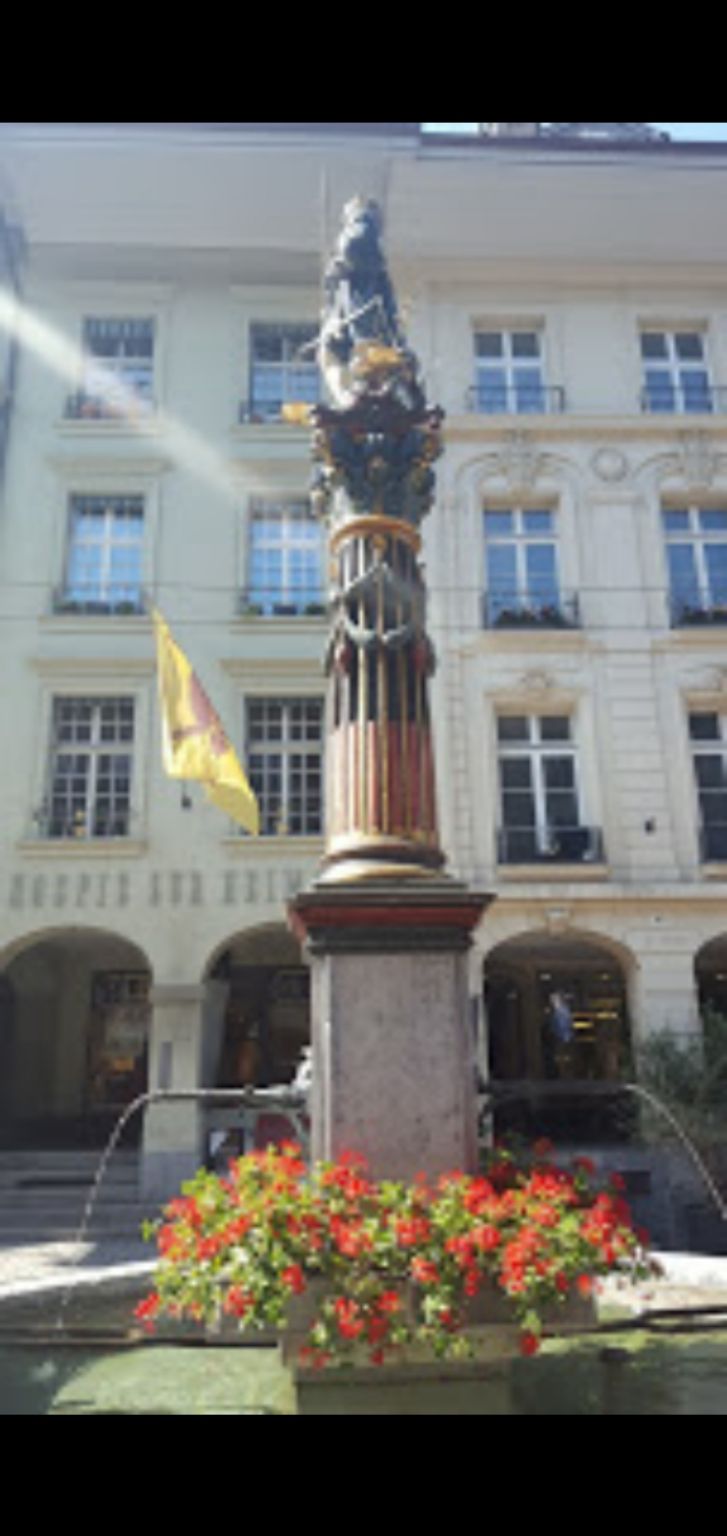 We we're very excited to visit the capital city of Switzerland, Bern.
Though it was the capital, the city had still maintained it's historic culture.
There was a lengthy avenue lined up with shops along the promenade.
As any Switzerland city, we took a walking tour.
The scenery was my favorite part of the excursion. The walk we took through old town was gorgeous.
The key feature of this town is it's fountains along the road
 Also the vibrant  colorful figures and columns decorating the fountains brighten up the grey of the long rows of boring building
These fountains we're very elaborate and depicted historic events from medieval ages.
We also saw a fountain right in the middle of a busy road, however it seemed like a very charming to traffic intrusion.!
The fountains looked very new despite their history. But our guide told us that
The fountains' colorful paintings and structures have been repeatedly freshened up using colors.
The cool water from the fountains was also a blessing in the summer heat.
Bern has over 100 fountains but there were only 11 of them that still retained their original grandeur
Our guide told us that many years ago, there's fountains played a very important role in the city's water supply.
People met over here to gossip & drink water!
Although I think Bern  doesn't need to be top on your list, but it was a wonderful experience visiting the capital city of fountains!