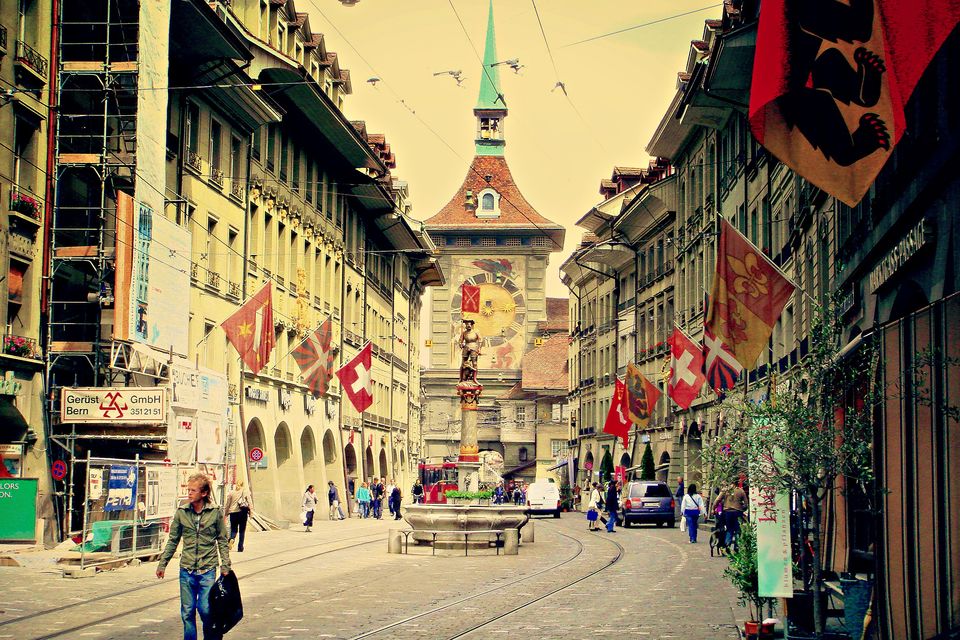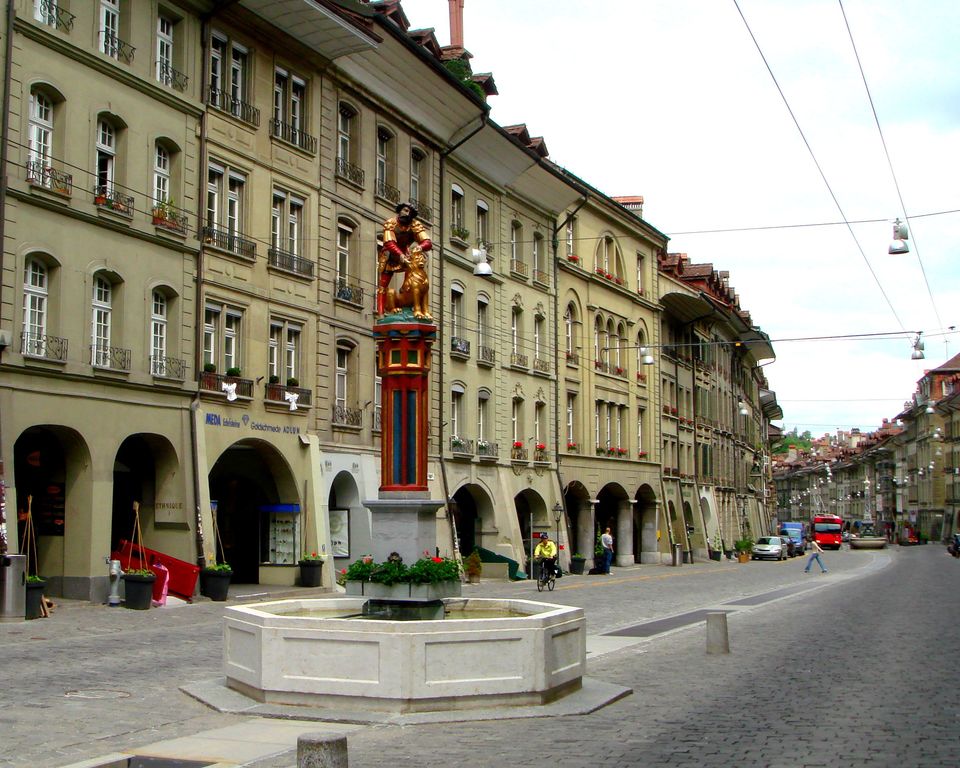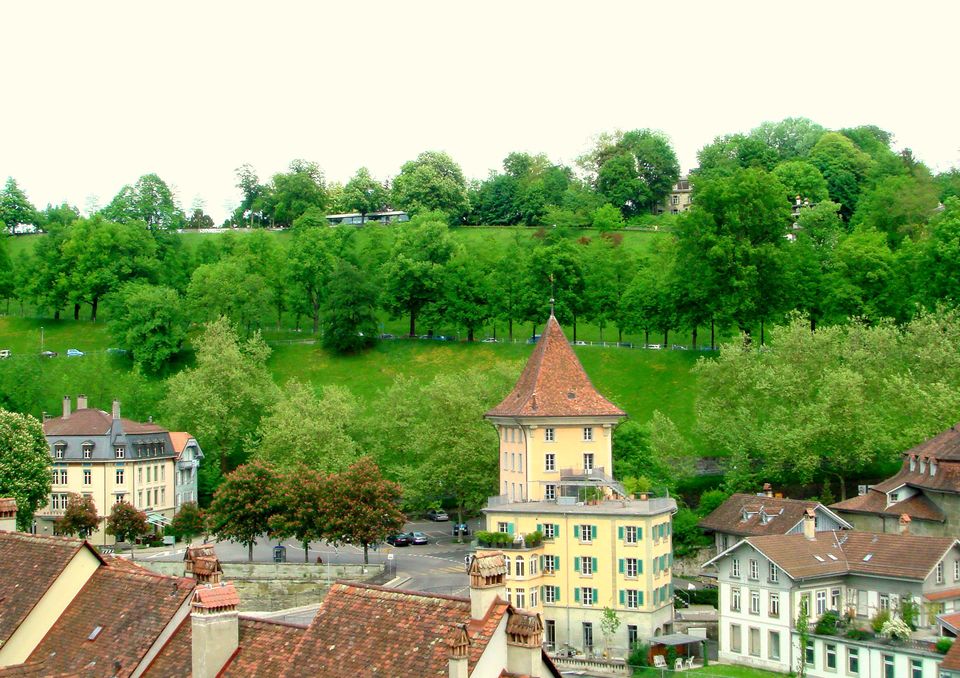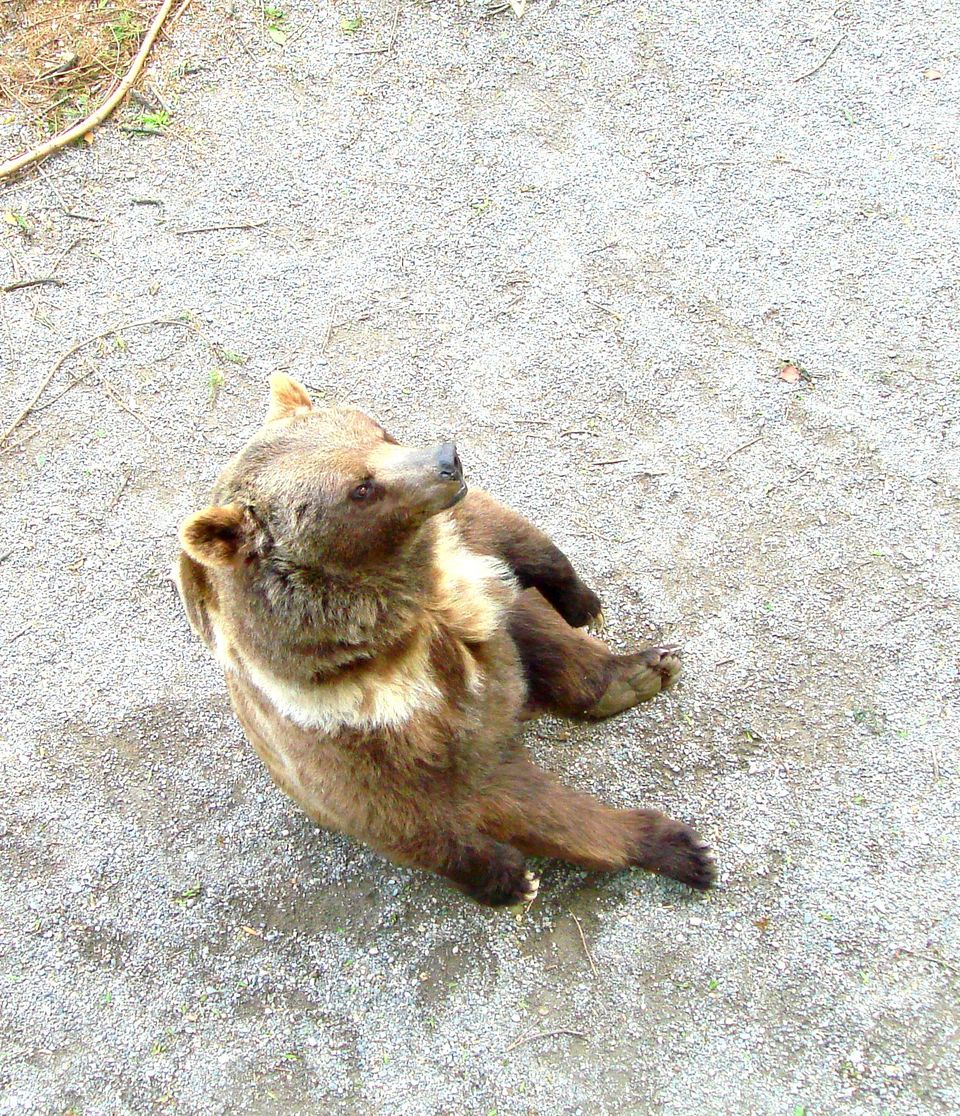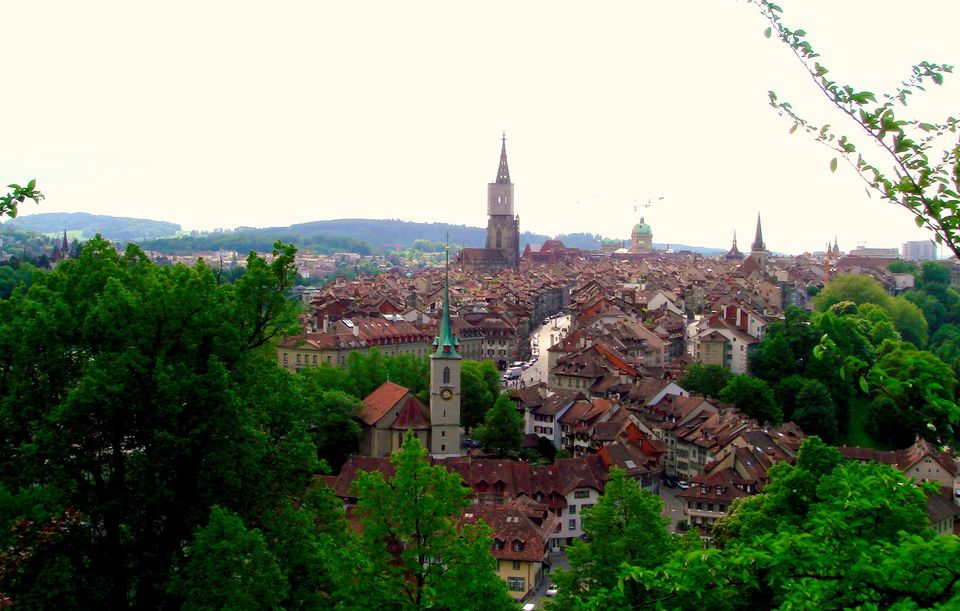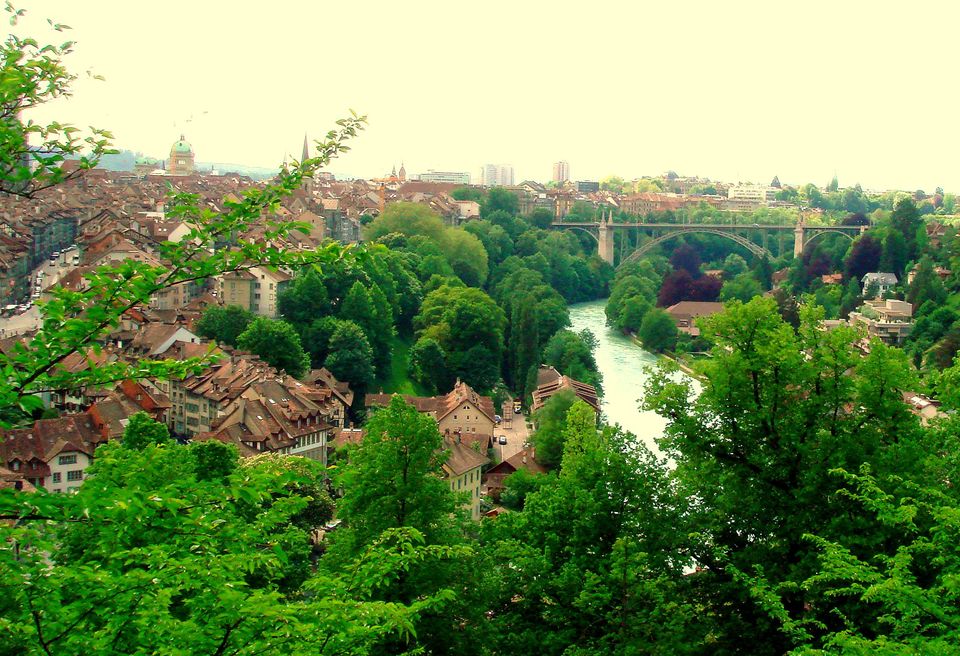 Despite being a good at geography, so much so that reciting world capitals seemed like a piece of cake to me, I would always get stuck whenever someone asked me the capital of Switzerland. It was only after mugging the name up the way I learnt multiplication tables that I could remember that Bern was supposed to be the Swiss metropolis and not Zurich or Geneva. Perhaps the most modest, old-fashioned and laid-back city I have ever visited, Bern, with its pointy and sloping orange-crimson roofs is also a UNESCO World Heritage Site. The mighty bear, who has an entire park dedicated to himself, is the heraldic animal of this medieval city. The narrow, cobbled streets and gothic cathedrals impart a historical air to this otherwise romantic and somewhat provincial destination.
As someone who plans her trips several months in advance, my one day encounter with Bern was entirely impromptu for a change. It was way back in 2006 when I was all of fifteen and perfectly capable of getting high on something as meagre as champagne filled truffles. Little did I know that a day trip was all I needed in order to experience real joy. With its many museums, the prettiest of gardens and a smoothly meandering river Aare, Bern enthralled me just the way the adorable eyes of the animal it was apparently named after melted my heart. However, the city, for most people, is the gateway to the Swiss Alps and it serves as a base for those wanting to hike up to the mountains. But in all honesty, Bern deserves a lot more than what it is given. With a small population of 127,000, it is a hub for both diplomats and students and its artistic bent will certainly give rise to the most divine of afflatuses within you. If nothing else acts as an impetus for you to visit, they have a traditional market dedicated to onions, of all things and the longest weather-protected shopping promenade in Europe, the Lauben.
Getting Around:
Walking around Bern is very convenient considering its many bridges and pedestrianized streets. And for those who do not really trust their feet, the buses and trams operated by Bern Mobil have a fantastic network and tickets are available at all stops. When I visited the city, I was the proud owner of a Swiss Pass and it allowed me to use public transport for free. However as of 2014, Bern hotel guests receive something known as a 'Bern Ticket' which makes all of Bern Mobil services gratis for them. There is also a funicular and Moonliner night buses to transport people and for those who love cycling, bikes can be rented right outside the main train station for a small amount and an identity proof.
Getting There:
I travelled to Bern by virtue of a train from Lucerne, however, trains also connect Bern to the cities of Zurich and Geneva.
www.raileurope.co.in should give you information about the train connections and having a Swiss pass could either get you free rides or a major discount. Visit www.swiss-pass.ch for details and buy a pass suiting your needs.
If you are arriving at Bern's tiny Belp Airport from other major European cities, the airport bus 334 gets you to the Belp train station and a direct S-Bahn train then takes you to the main station (Bahnof) in the city. Single tickets come for 7 Swiss Francs and can be bought from the many ticketing machines at the stops. Taxis are also available for around 70 Swiss Francs.
Legend has it that when the founder of Bern, Berthold V, duke of Zähringen, caught a bear during one of his hunting expeditions, the city got its name. When I visited the Barengraben, an extremely popular tourist attraction, it was unfortunately nothing more than a deep pit where I could see one bear in total. However, with its beautiful trees and grass plots, several non-ferocious and completely adorable bears now freely roam around the 6000 square metre park in the heart of Bern, just along the Aare River. Visit www.baerenpark-bern.ch for directions and timings. The bears are usually away during the summers, therefore, it is best to find out well in advance. The entry is free.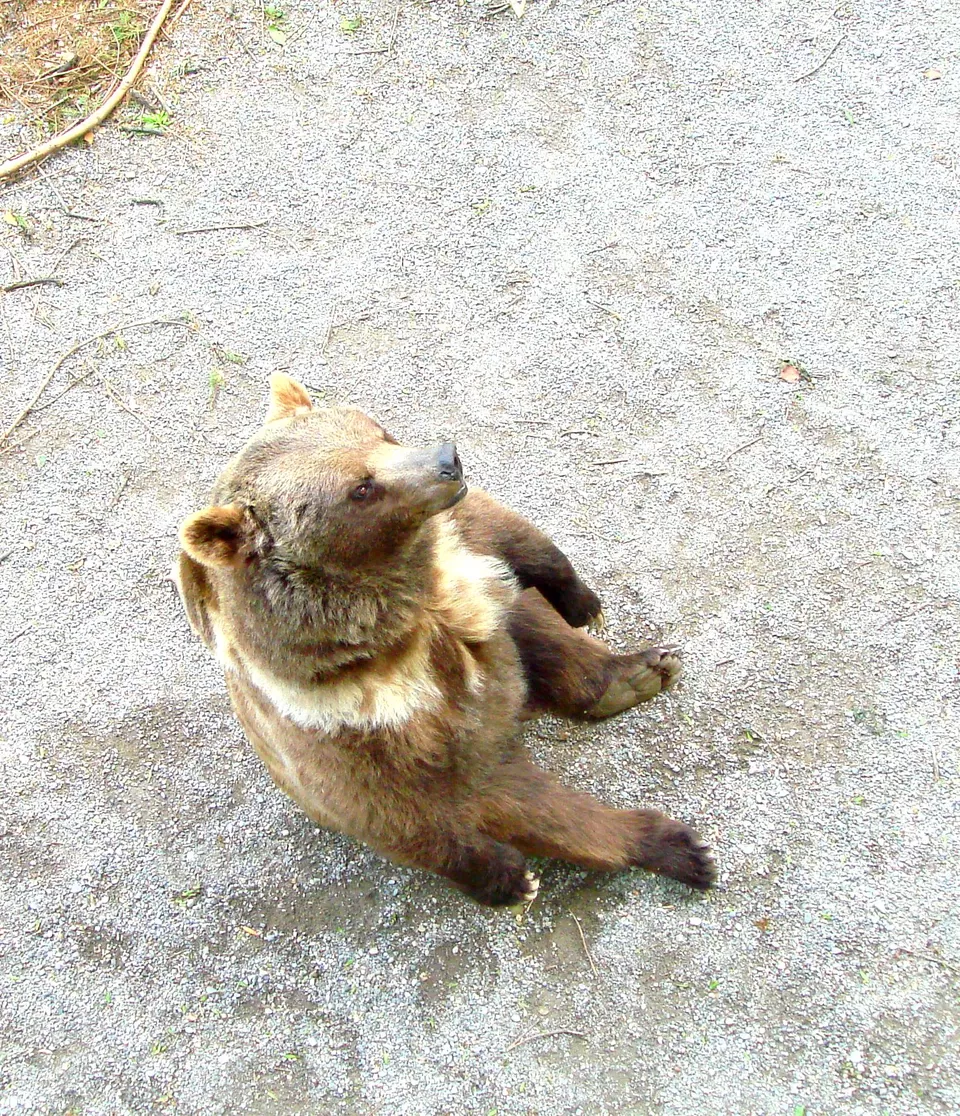 A short walk uphill from the bear pits will lead you to the Rosengarten (Rose Garden) and provide you the most majestic views of the city of Bern. The fragrant and beautiful roses in an array of colours act as the icing on the cake. Somehow, every picture taken at the Rosengarten is Instagram-worthy and to be very honest, this was the highlight of my little trip to the Swiss capital. Additionally, the public park also has a reading garden and a fancy restaurant. From the main train station, hop on to bus no. 10 to the 'Rosengarten' stop. Yet again, there is no entry fee.