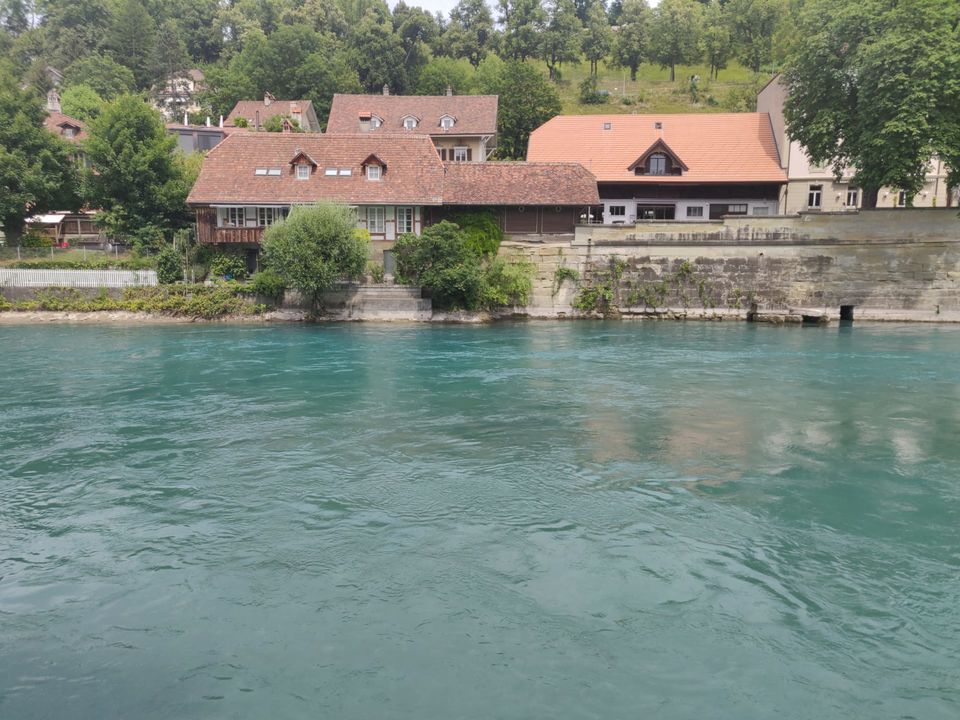 I'm starting my hopefully a long and exhaustive travel diary from my recent visit to Europe with my visit to Bern. This wasn't my first trip to Bern, in fact, I did go to Bern back in 2017 but I never really blogged about it. So I'm going to combine some recommendations from both my trips for visiting Bern for a day or more.
Are you ready? Great! Here's How You Should Spend A Day In Bern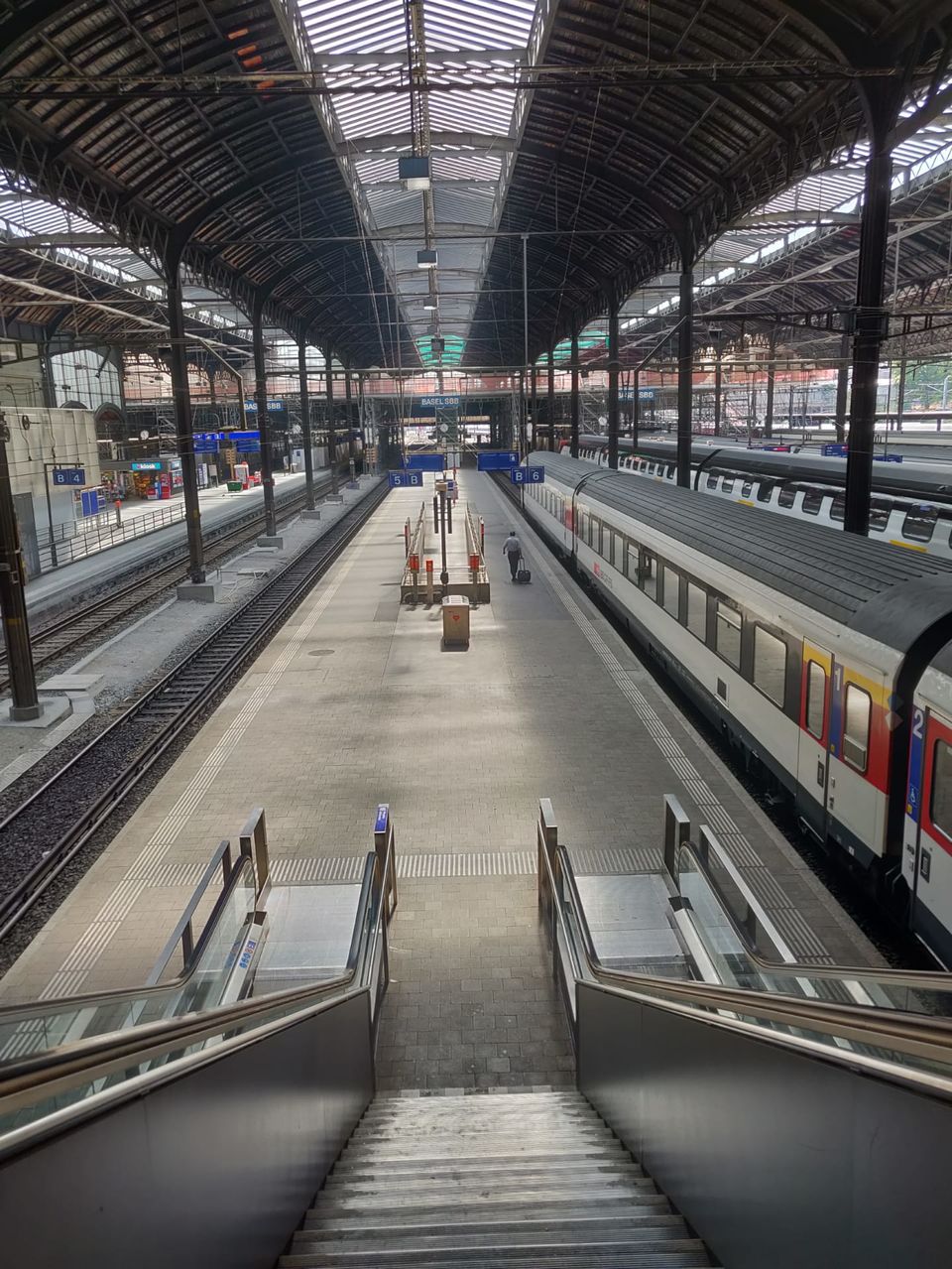 Getting To Bern
We'd used the SBB app to buy Supersaver Tickets from Basel To Bern which was a considerable discount, but if you have a Swiss Pass (which is 100-120 francs and is valid for a month), you get close to 50% off. The train ride from Basel to Bern is between 50-56 minutes. It's quite a scenic ride since the Canton of Bern is also the beginning of Interlaken.
Tours In Bern
When we reached the Bern station, which is also the centre for catching trains to the rest of Europe (like Paris and Milan), the energy of tourists was unmissable. We made our way to the tourist information office only to find out that there are no walking tours in Bern. The executive suggested we walk through the city and helped us out with the map. Since my husband, Srijan and I were still recovering from excessive walking in Geneva, we decided to take it easy and make as many pit stops as we want.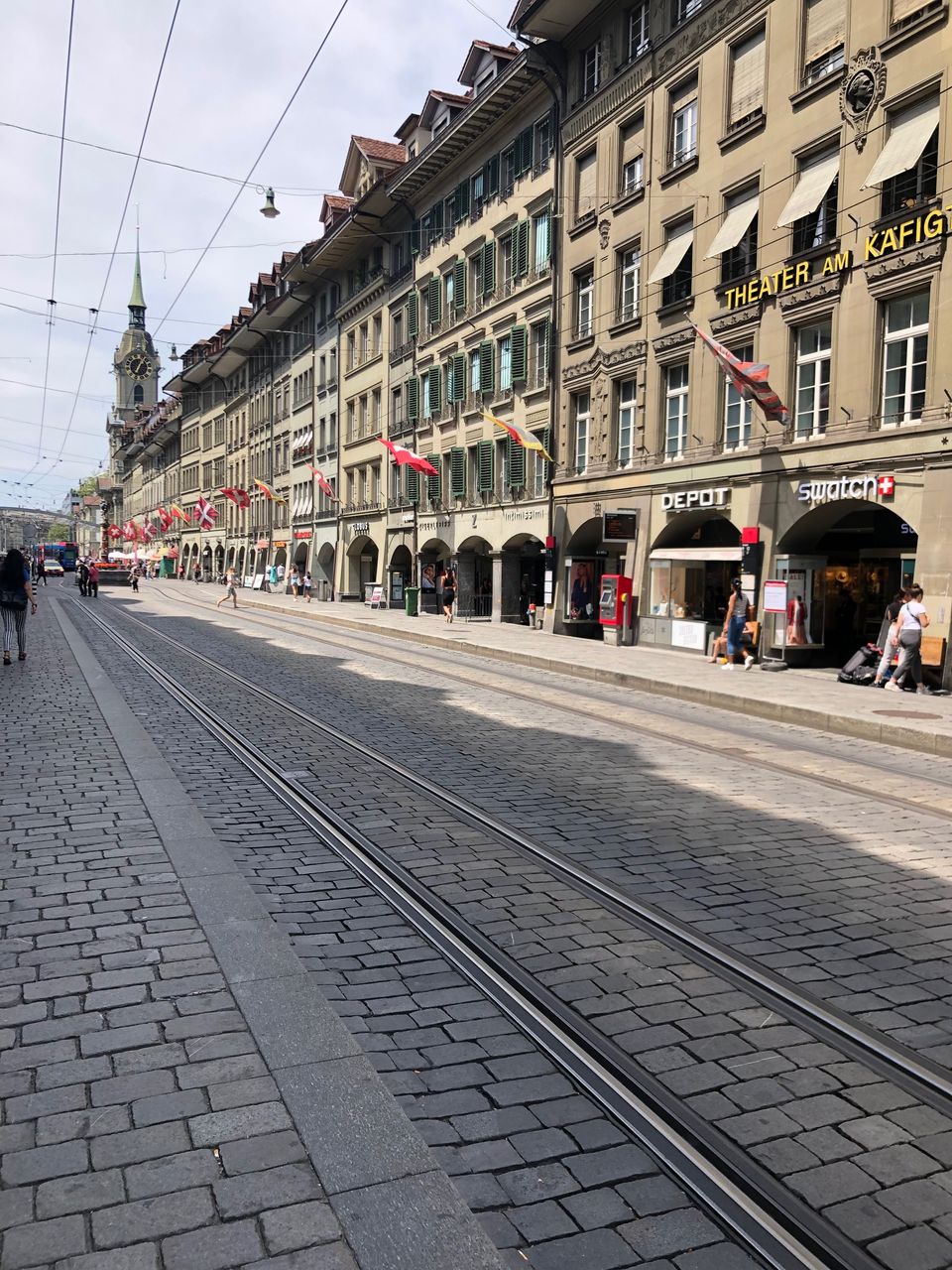 The thing about Bern is that it's also rather small if you compare it to Geneva or any Indian metropolitan city..and I'm happy to say we covered quite a bit in a day. With a city map in our hand, we started walking from the metro station, stopping at Ochner to check out more comfy shoes, making our way to beautiful streets of Bern. Perched with Swiss flags and water fountains, the main roads are littered with cafes and shops making it so tempting for us to shop (I have the best sweaters from Bern that I wear to this day).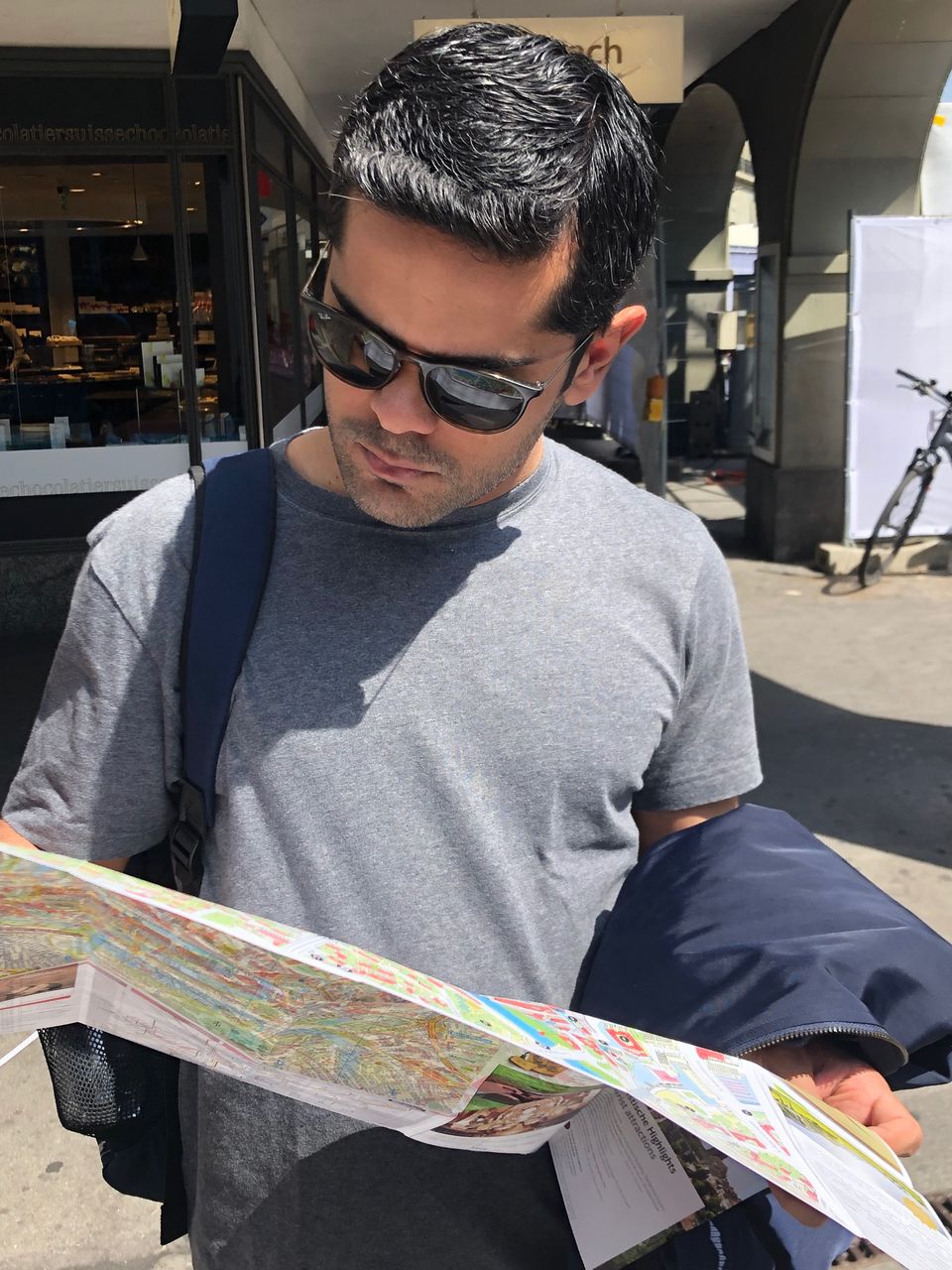 Enjoy The Views Of River Aare From The Parliament Square, Bundesplatz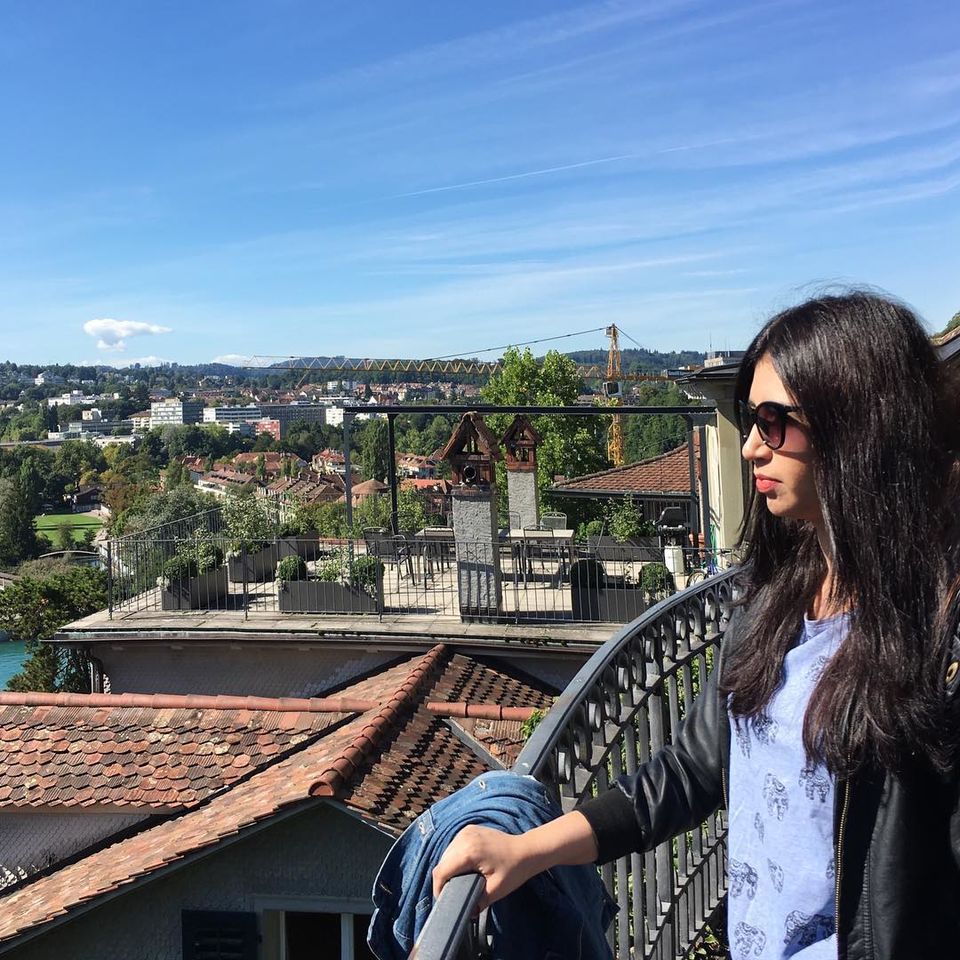 We soon reached the Parliament Building, and I recall seeing one of the best views of River Aare.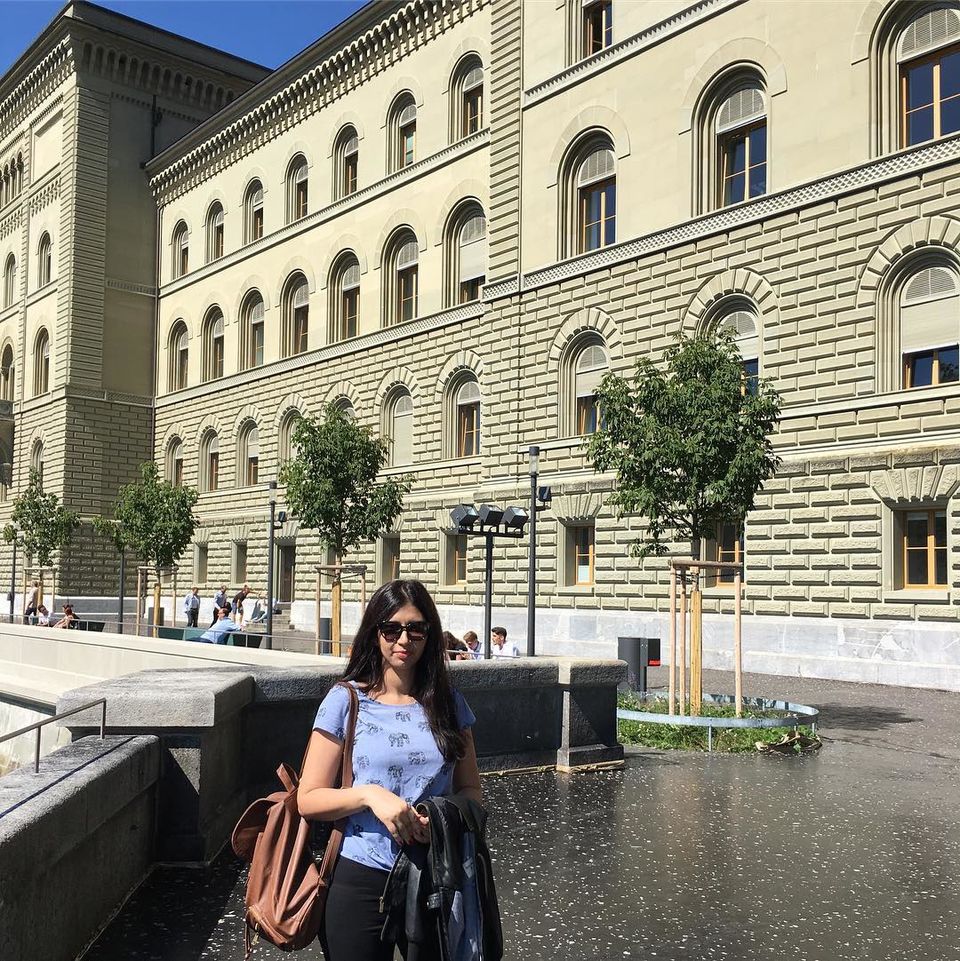 On my last trip, we'd just bought salad boxes from Coop and ate in the square, which was such a great vibe!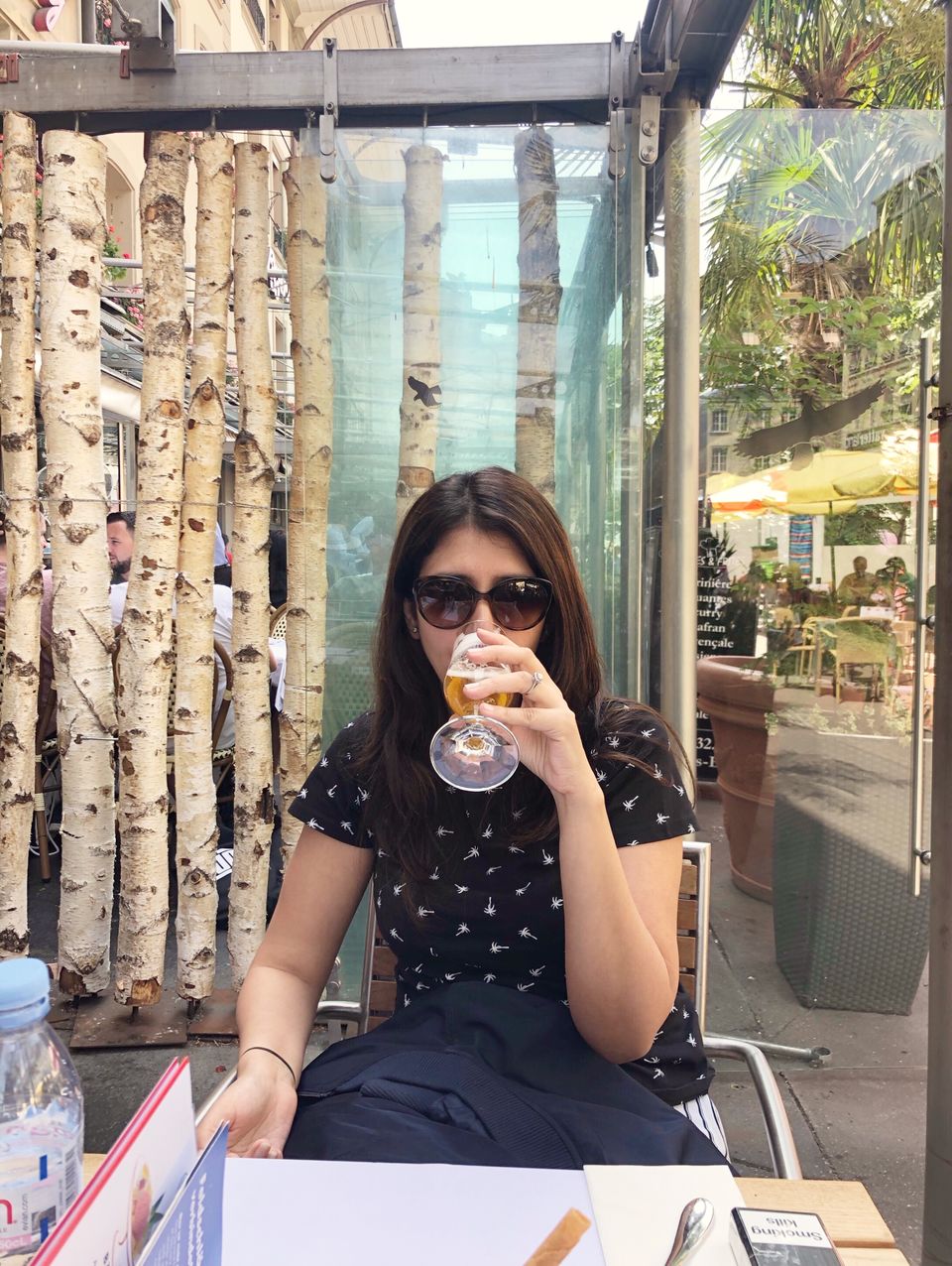 After buying fresh berries and sunflowers from the local market, we were quite tired and sat down for a scoop of Movenpick and Beer at a cafe. Mind you; this was July, so our jackets only came out in the evening.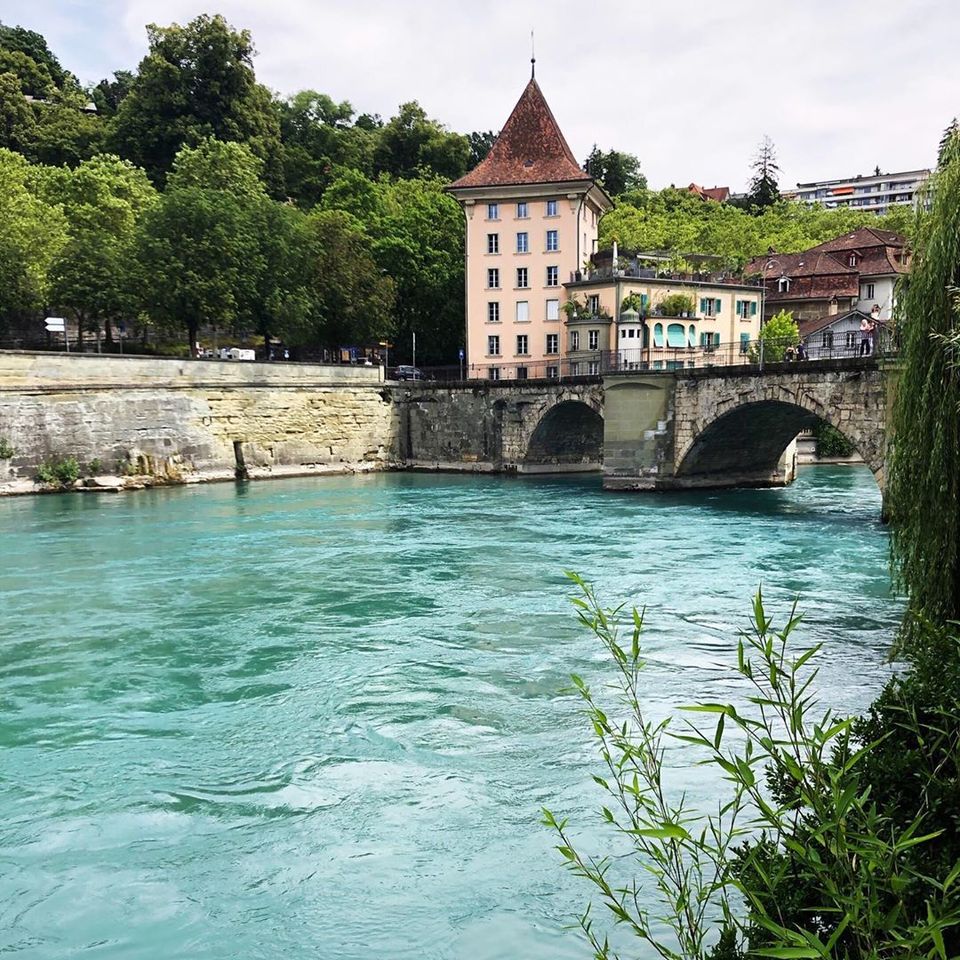 Soon, we were joined by Pragati and Niyati (my sister and my niece), and we realised we hadn't had enough of River Aare. I took it upon myself to enjoy lunch with a view. One of the most beautiful rivers in Switzerland, River Aare is said to get waters straight from the glaciers up in the Swiss Alps. If you're all about the view, you can honestly spend the whole day watching the colours change with the light.
PRO TIP: A lot of locals decide to jump in the water on scorching days in the summer, so if you're good swimmer, you can try that too. Just make sure you get a life jacket.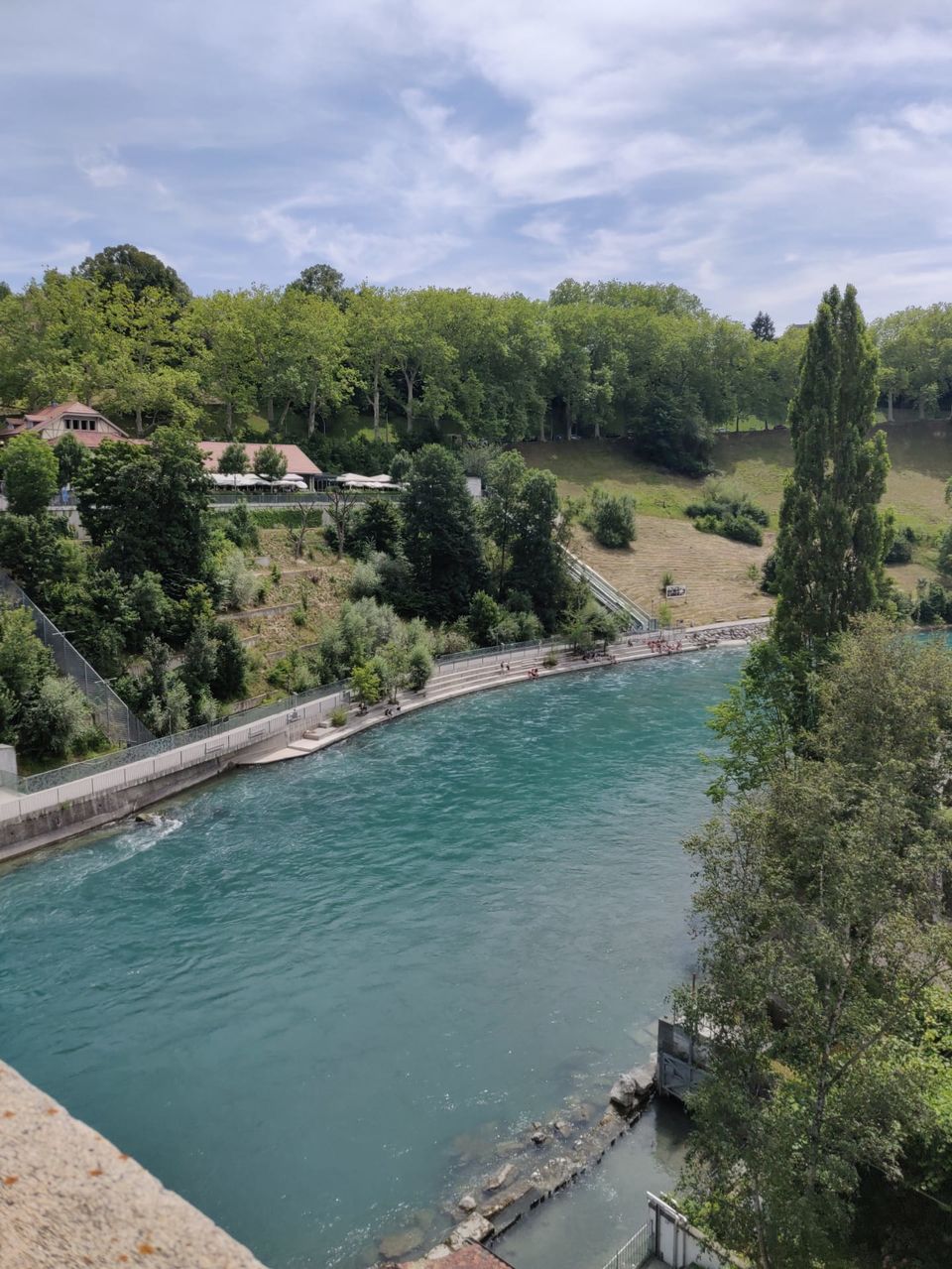 A quick search on Tripadvisor led us to Casa Novo Restaurante & Vinoteca . Since this was quite far, it took us a tram and a fair bit of exploration to find the restaurant. When we arrived at the restaurant, the outdoor restaurant was serene, almost in the lap of River Aare. As for the restaurant, well, I didn't realise just how expensive the food would be, and we spent more than 100 francs, which wasn't something we had planned. (TIP: Please check the dollar signs that pop up next to the hotel name on Tripadvisor) We made most of our time here and geared up for some more walking.
Take A Stroll Barengraben or The Bear Pit In Bern
Since we were near the end of the city, we decided to go to the Bear Pit. Moreso, we also had the company of a 9-year-old to get excited about this pit stop. With the Bernese symbol being the bear, the bear pit or Barengraben is on every tourist's checklist.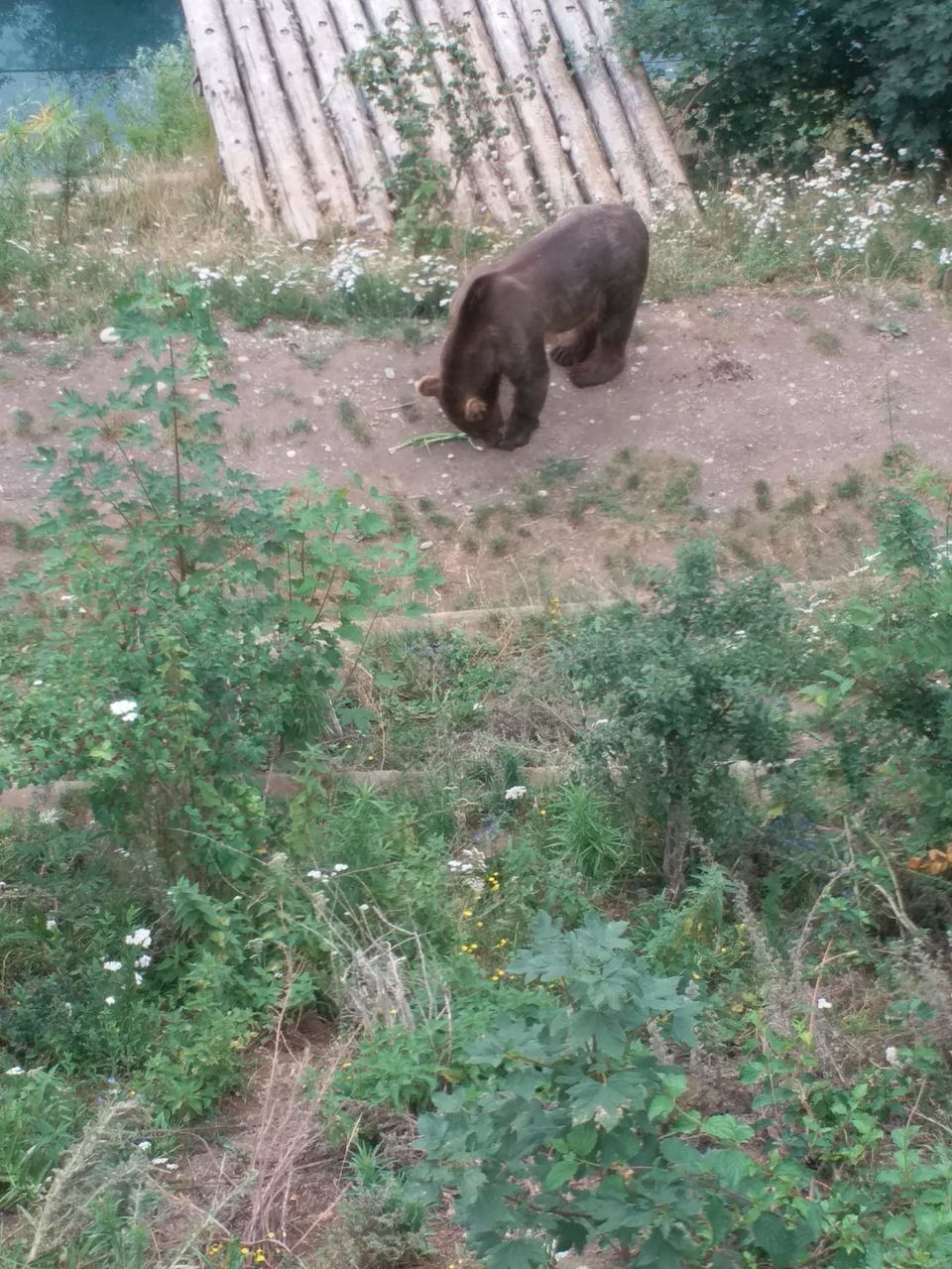 If you wait for 5-10 mins, you can see these furry ones coming out, grabbing some plants and minding their own business. There is also a free lift which takes you downstairs, closer to the banks of River Aare.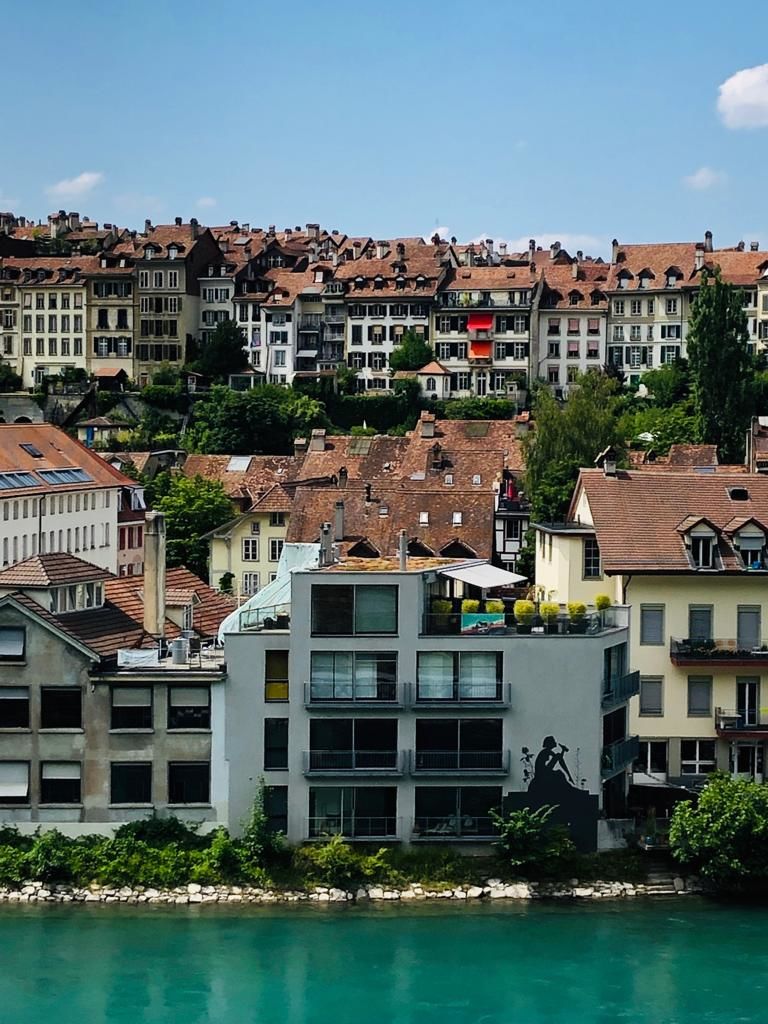 The viewpoint also offers panoramic views of the orange-topped building of this medieval city that are Instagram worthy.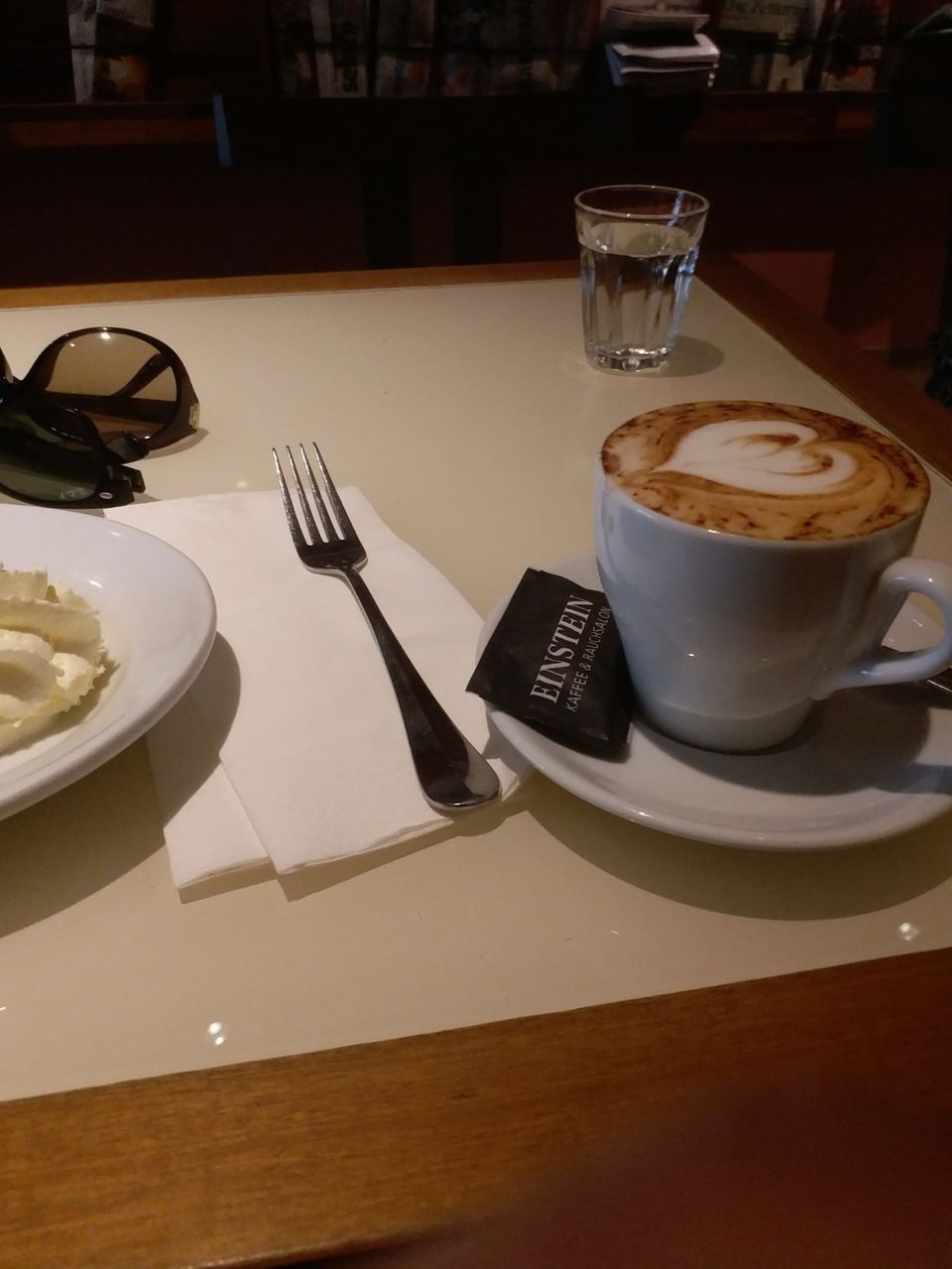 Enjoy Coffee And Dessert At Einstein Cafe & Einsteinhaus
We decided to get our cup of mocha at an iconic stop aka the Einstein Cafe, which is also at Einsteinhaus , the actual home of late Albert Einstein. While we enjoyed excellent coffee and dessert, Srijan and Niyati decided to enjoy a 20-minute walk through Einstein's house. A mere 6-franc expense, we got to hear an earful about Einstein's life as we walked to his creation, Zytglogge.
Watch The Clock Strike 12 At Zytglogge, Astronomical Clock Tower in Bern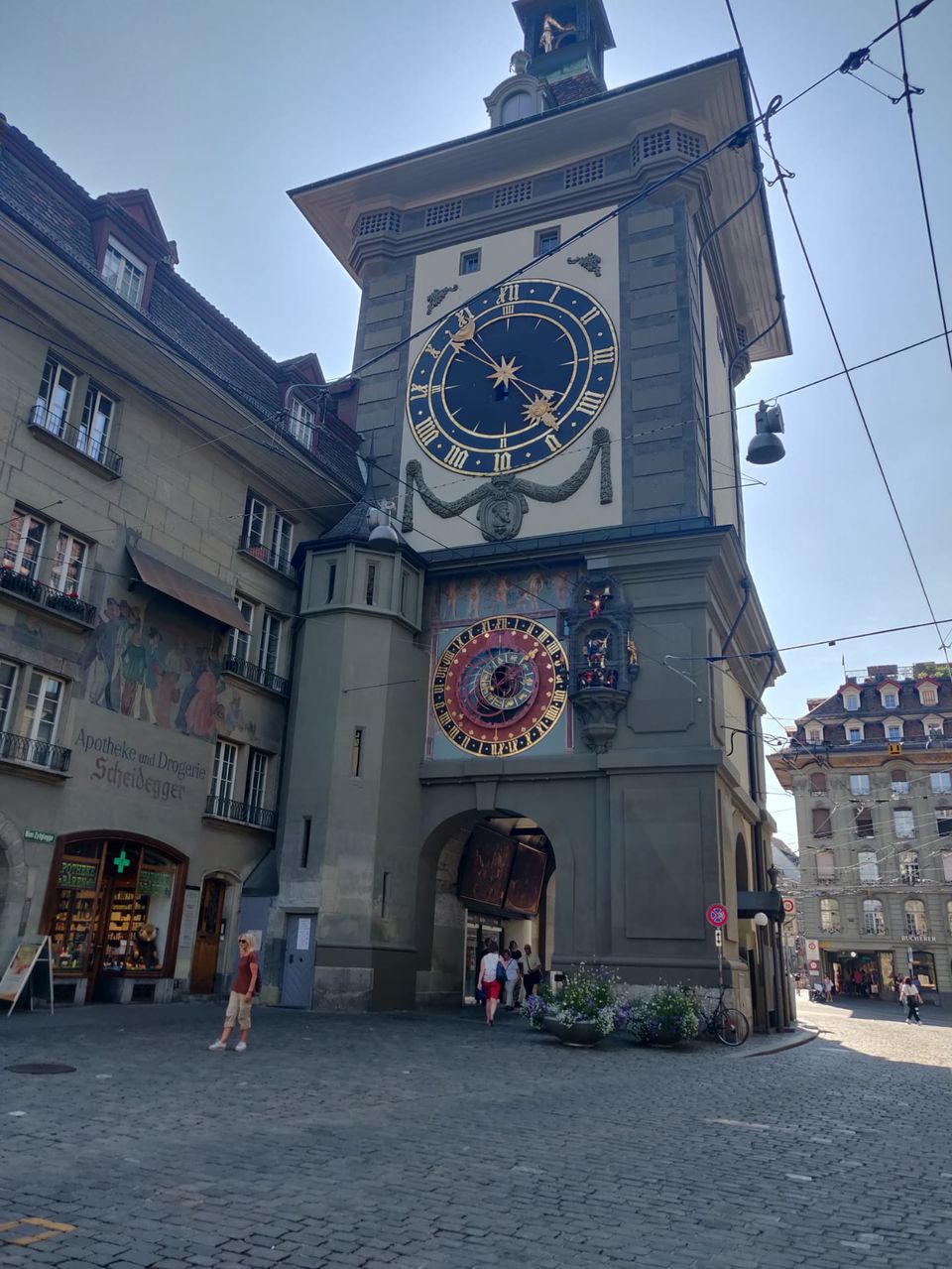 One of the most crowded spots, the Astronomical Clock Tower is one of the main attractions in Bern. I would have been fine missing this, but it was Srijan's first time in Bern so we waited for the clock to strike. Srijan, who was expecting the cuckoo bird, saw jesters and bears do a dance as the Greek symbol of time struck the clock to 5 pm.
Back To Basel
July was sale time and most shops were hosting fabulous discounts! Pragati bought a beautiful bracelet at Swarovski and I was tempted to check out Swiss watches, but it was time to head back to the station.
Last Word
Would I recommend Bern for a visit? Absolutely. Unlike Zurich or Geneva, Bern is a lot less windy plus super easy to explore. Watch out for the trams (there is no separate track in some areas) and wear comfortable shoes. Make sure you check the weather report before travelling to Bern or anywhere in Switzerland.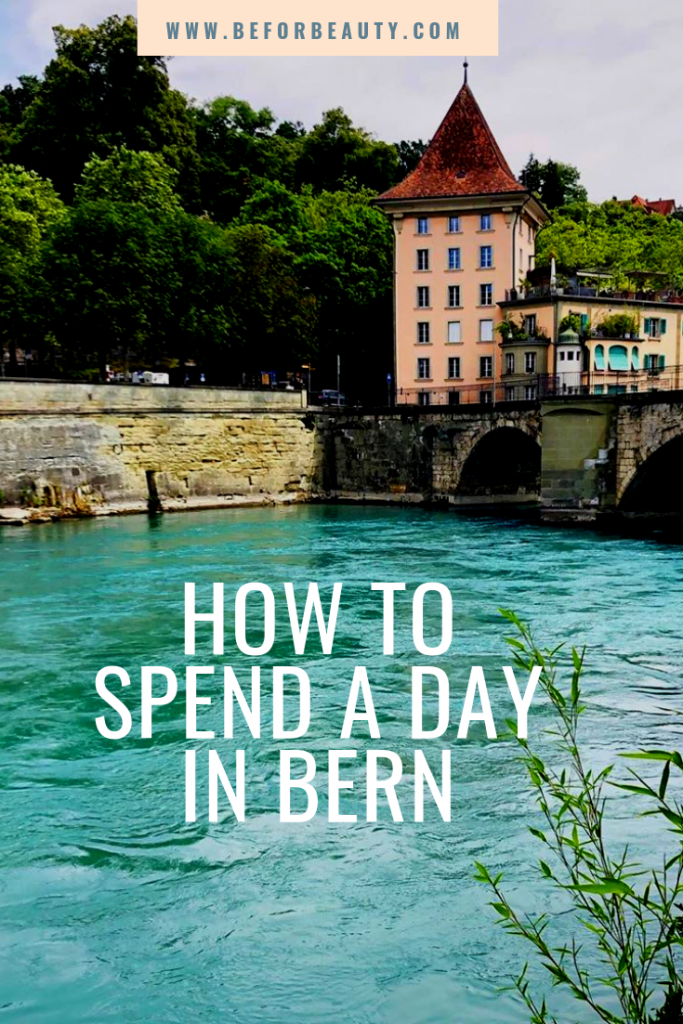 I sincerely hope my travelogue helps you have a great trip to Bern. If you have any questions, drop them in a comment below! Thanks for reading!